Amazon could let you try on watches, clothes in augmented reality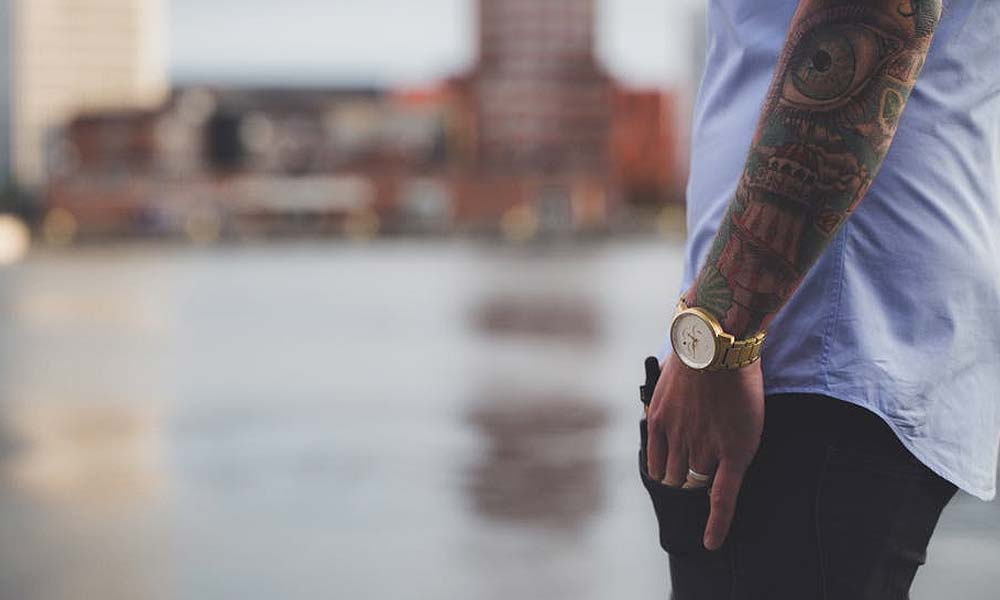 Amazon has filed a patent that suggests the company could one day provide an augmented reality (AR) experience that would let users "try on" clothes and accessories before buying.
The patent is based on an application originally made in 2013. It was published today and describes how a smartphone-based augmented reality system could extend the online shopping experience.
As GeekWire reports, the patent would use your smartphone camera and a three-dimensional depth sensor to scan your body dimensions. If you want to try on a watch, for example, you'd point your phone at your wrist. The app would overlay a 3D representation of the watch on the camera screen. You could also use the feature to try on shoes, glasses, jewellery and even clothes.
The AR patent would help Amazon manage the common problem of people returning items bought online when they don't fit, or don't look, as expected.
"Traditionally, customers buying [a] physical item have relied on one or more pictures of the item to attempt to visualize how the physical item would look in use," the filing reads. "However, many users may have difficulty judging the appearance of the item as worn or used, based on the picture… by providing the augmented image, the user may be better able to visualize the appearance, fit, and so forth, of the virtual item."
The technology is one of several different ideas Amazon is known to be exploring and the company is particularly focusing on mobile-based solutions that reflect where most people tend to shop. Amazon hopes to give shoppers a better view of what they're buying by moving beyond 2D photos to "try at home" digital experiences.
Earlier this year, the New York Times reported that Amazon's also looking at setting up furniture stores that use augmented reality. The company is also considering setting up its own chain of physical retail locations where augmented reality would allow shoppers to see how items would look in their own home. Amazon devices such as its Echo smart speaker family would also be available.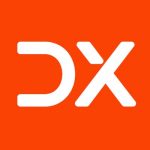 Digital strategy is behind Walmart's impressive Q4 earnings
Walmart, which remains the world's largest department store chain, has reported impressive fourth-quarter 2019 financial results (announced on Tuesday, February 19, 2019).
Key to the success has been Walmart's digital transformation, which is noted by CEO Doug McMillon:
"Progress on initiatives to accelerate growth, along with a favorable economic environment, helped us deliver strong comp sales and gain market share. We're excited about the work we're doing to reach customers in a more digitally-connected way. Our commitment to the customer is clear."
Several leading experts in the retail space have provided analysis as to how this digital strategy was put together and where Walmart will focus its efforts next.
Making a success of online services
A proportion of Walmart's success can be put down to its strong online presence, notes Michael Lagoni, CEO and founder of Stackline: "Walmart has been successfully executing its online-forward strategy, laying down aggressive e-commerce growth targets and making some savvy geographic expansions and acquisitions across key verticals, like specialty apparel and grocery."
This model is set to pay further dividends, Lagoni predicts: "As Walmart continues to expand its digital footprint and adds new advertising and merchandising toolkits for brands, we see huge opportunities for accelerated revenue growth on the e-commerce side of the business."
Challenging Amazon
The figures reported by Walmart signal that the chain remains robust and able to stand up to disruptors that only maintain an online presence. This is noted by Harry Chemko, CEO and co-founder of Elastic Path: "Walmart is the only retail giant that has enough competitive strengths to challenge Amazon's e-commerce lead – they have the physical locations, strength in grocery and scale. They've been investing very heavily in e-commerce, and their year-over-year growth shows that it's paying off."
While Walmart is behind Amazon in terms of online sales it has the potential to become an even bigger player if is seeks to monetize the massive amount of data the company has on hand.
Digital transformation success
Digital transformation has played a key part in Walmart's success, according to Eli Finkelshteyn, CEO and co-founder of Constructor.io. He tells Digital Journal: "Walmart's recently released Q4 2018 earnings report validates the company's emphasis and investment in technological innovation."
The types of digital initiatives have included a focus on engaging with the customer: "Walmart and its subsidiaries have been putting a lot of effort into making online grocery shopping an easier, faster and more comfortable experience for their customers, and it shows based on grocery growth last quarter."
Developing good technology challenges assumptions that customers are only interested in lower prices, as Finkelshteyn explains: "Repeated studies have shown that customers are willing to pay and buy more when the online customer experience is improved. At the same time, fewer customers become frustrated and leave without buying anything. We can see both Walmart and its subsidiaries like Jet.com making great strides here."
Based on the recent success, Finkelshteyn predicts further customer-focused digital transformation initiatives from Walmart: "Going forward, we expect to see Walmart and other retailers will continue to improve their online customer experience as more and more grocery sales move from brick and mortar to online. This is a nascent, but growing market, and one where retailers will either innovate or lose."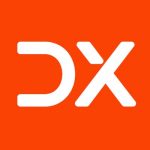 Amazon rival Rakuten buys mobile ordering and pickup startup Curbside
Rival to Amazon and Japanese retail giant Rakuten has acquired Silicon Valley mobile ordering and pickup startup Curbside. Details of the all-cash deal were not disclosed, but the acquisition could be a boon for the Japanese e-commerce company.
Mobile solutions for brick and mortar businesses
Founded in 2013 by former Apple engineers Jaron Waldman and Denis Laprise, Curbside has a suite of features that deal with all aspects of mobile commerce for restaurants and brick and mortar retail stores. Their most popular feature, ARRIVE, tracks customer's journeys to predict when they'll be approaching and arriving to have the product ready in an instant.
In its suite, Curbside's offers programs that build online stores, fill online orders in-store and grow store traffic.
According to Tech Crunch, the terms of the "all-cash" deal were not released. Curbside has previously raised between USD$40 and $50 million from investors like CVS, Index Ventures, Sutter Hull Ventures, AME Cloud Ventures, Qualcomm Ventures and Chicago Ventures
According to the Silicon Valley Business Journal, Curbside was valued at more than USD$100 million in 2015 during its last venture round.
Part of the family
In the press release from Curbside, co-founder and CEO Jaron Waldman writes, "For our customers and partners the headline is that nothing will change. Curbside will operate independently as a Rakuten-owned company with our team, services, partners and product offerings all remaining intact."
Yaz Iida, President of Rakuten USA, Inc said in a press release "Welcoming Curbside to the Rakuten family is all about the consumer, and we are excited to be able to empower consumers with even more ways to enjoy shopping."
Mario Pinho, CFO of Rakuten, welcomed Curbside "to the Rakuten family" on LinkedIn.
Earlier this year, Rakuten announced that it's building a customer loyalty program based on blockchain technology, and building its own cryptocurrency, Rakuten Coin.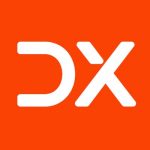 How brick and mortar grocers benefit from digital transformation
Brick and mortar grocery retailers have the potential to adopt artificial intelligence to help with stocking their stores, pricing their products and being competitive with online retailers like Amazon.
Michael Feindt, the founder of AI firm Blue Yonder that specializes in helping retailers adopt AI to change how they carry out their core processes, wrote an article in Silicon Republic about how grocery chains can use AI to operate smarter.
With online grocers rapidly adopting AI, Feindt writes that it's important for brick and mortar retailers to "move beyond their legacy infrastructure and adopt the technologies of digital transformation." These technologies include AI and machine learning.
Revolutionising warehouse #technology.#video #tech #supplychain #business #manufacturing #innovation #innovate #AI #artificialIntelligence #Robots #Robot #Robotics #Grocery #Shopping #Ecommerce #VR #ML #MachineLearning #MachineIntelligence #Infosec #Fintech #Data #DataScience pic.twitter.com/UDSrLJNqcw

— Orcan Intelligence (@Orcanintell) June 2, 2018
To stay competitive in a market that's increasingly focused on consumer satisfaction, Feindt writes that adopting AI can help grocery chains stock their stores more efficiently in an effort to reduce waste and ensure customers get what they want, as well as price their products according to real-time data on deals and promotions offered by other stores.
"Is this the Future of Retail?" – This grocery store actually comes to you. Awesome idea! pic.twitter.com/yp5R7QE7G1 #retail #AI #retailtech #DX #custexp #4IR #IoT #mobility #tech #MachineLearning #innovation

— Sean Gardner (@2morrowknight) June 2, 2018
Feindt writes that stock and pricing in brick and mortar stores — two traditionally human-led domains — need to start using the data they have, and use AI to help process that data.
Paul Clarke, the CTO at Ocado (the company behind the grocery robots shown earlier) told The Telegraph that AI is "critical" to the industry, and where it's heading.
"From our point of view artificial intelligence is the one to rule them all when it comes to the set of disruptive technologies that power our business and we already make extensive use of machine learning across our platform," said Clarke. "But really we just think we're getting started."
It's also easier than ever before for grocery chains to go beyond self-service checkouts and start using AI to optimize business, below is an infographic detailing 65 tech startups that use artificial intelligence, virtual reality… etc to usher grocery store operations into the future. This list is packed, but it's not exhaustive.
Morning Market Map: these #tech startups have raised $1.5B+ to optimize grocery store operations with #AI, #VR, and more https://t.co/ZRgmn4bLIS pic.twitter.com/6Sp3nrsV04

— CB Insights (@CBinsights) May 30, 2018
From using AI to combat food contamination to giving allergy-sufferers peace of mind when shopping to programming shopping carts to follow consumers around the store, there are endless ways that AI can enhance grocery operations and produce tangible results.