Facebook acquires AI startup Ozlo to boost Messenger bots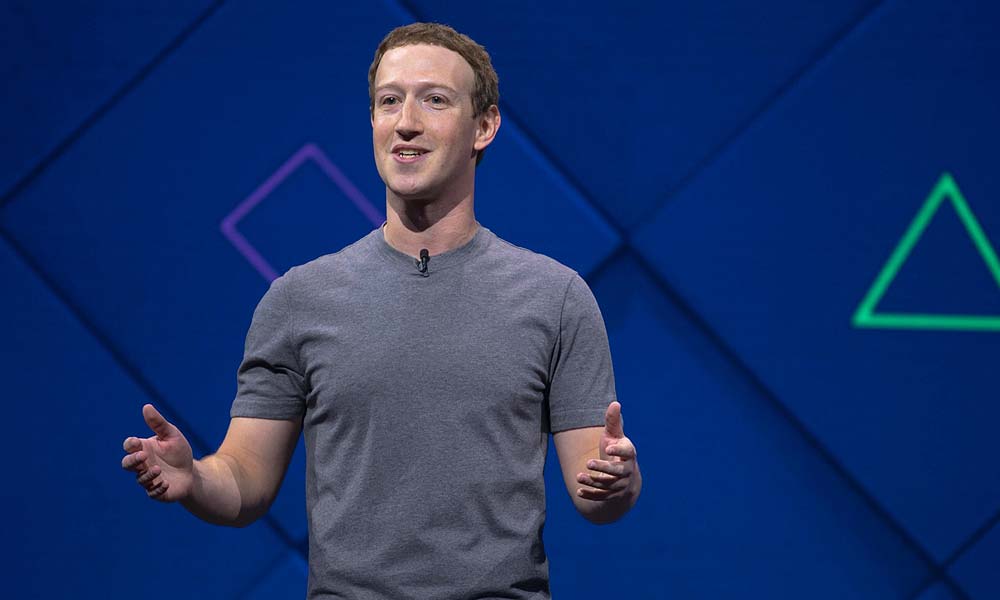 Facebook has acquired Ozlo, a conversational AI service launched in October 2016. The company's platform offers rich intelligence capabilities that can interpret the meaning of textual conversations, making it a clear fit for Facebook's Messenger.
Chatbots are now one of Facebook's main focuses as it works to build out its Messenger ecosystem. The company has been concentrating on developing text-based AI because it has a narrower scope than spoken conversations.
Ozlo was created by Charles Jolly, Facebook's former head of Android development, and TechCrunch reports Jolly will not be moving with Ozlo to Facebook.
Ozlo offered developers a platform they could use to interpret information from text messages. The product was based on a detailed knowledge graph containing simple facts about the world and common processes. It would match its rules against statements in the messages, allowing it to determine what was being said.
In a statement on its website, Ozlo said it started out during a "tremendous explosion" of mobile communication. Describing its service as "world-class," the company said it is joining Facebook's Messenger team so it can build more new experiences.
"We're ready to take the next step in our journey with Messenger," Ozlo said. "By joining a team that shares our values and our vision, we will be able to continue to work on building experiences powered by artificial intelligence and machine learning. There's a lot more for us to explore ahead and we're excited to bring our technology to the Messenger community."
Facebook is rapidly developing its Messenger platform around artificial intelligence and automation. Its bot platform is growing and the company is also expanding its in-app digital assistant, M. There are several ways for Ozlo to be incorporated into the Messenger ecosystem but Facebook isn't providing any details.
Facebook may want access to Ozlo's knowledge graph, giving it new sources of information for its AI services. Information is fast becoming a commodity in the AI-driven cloud where new neural networks must be "trained" to comprehend the world using existing facts. Ozlo now has two billion data points in its graph, making it an attractive data set for Facebook.
Facebook didn't disclose the acquisition price, but Ozlo had raised $14 million from several investors.
The company confirmed its existing services and APIs will be shut down as a result of the deal, leaving its customers looking for alternative AI platforms.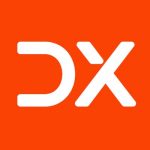 Distributed Manufacturing: Next in line for blockchain innovation
Blockchain has already disrupted business processes in the financial sector, and is poised to impact companies across industries.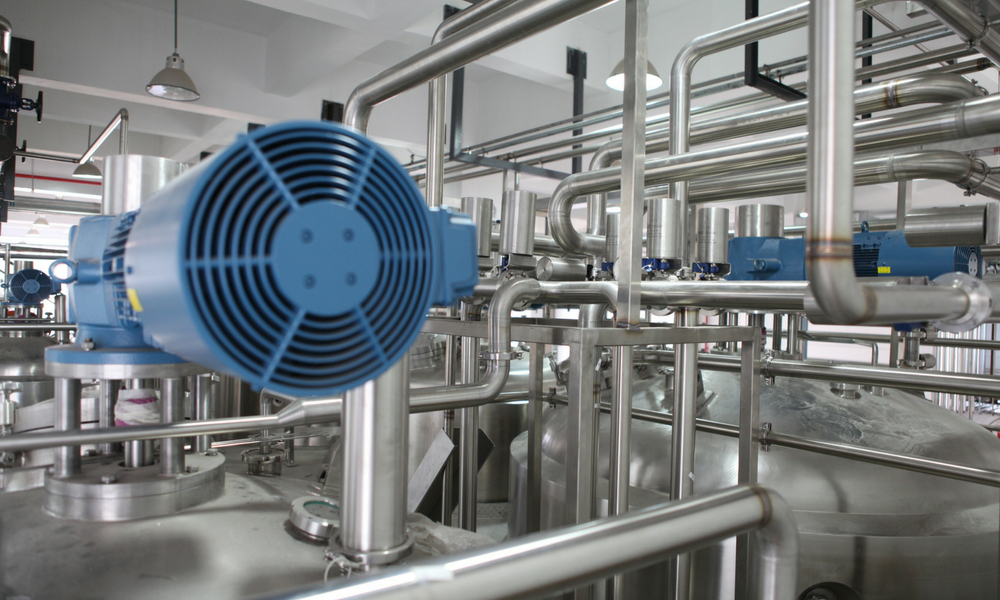 By: Jagmeet Singh
Blockchain has already disrupted business processes in the financial sector, and is poised to impact companies across industries. Because the technology can provide an immutable digital record of contractual interactions and transactions across an ecosystem, we believe that manufacturing is likely next in line.
Blockchain is a mutually shared ledger of all transactions in a given transactional relationship. Combined with its consensus mechanisms and use of public key infrastructure (PKI) to verify and authenticate all changes made to the ledger, blockchain can enable the network itself to ensure trust among participants. The result: a whole new way to support distributed manufacturing across the value chain.
The Importance of Trust
Consider, for example, the ways in which blockchain can simplify how trust is developed within a manufacturing ecosystem. In the traditional manufacturing world, parties transacting with each other spend considerable time and money on establishing external mechanisms to ensure trust, in the form of contracts, service-level agreements, quality checks, inspections, audits, scanning, escrows and regulatory compliance reviews, to name a few. As the number of parties increases, so does the complexity. Reconciling separate ledgers, enforcing contracts, ensuring supply chain transparency and protecting intellectual property when multiple entities are involved are all laborious and burdensome processes, prone to error and vulnerable to fraud.
Related: Blockchain in Manufacturing: Enhancing Trust, Cutting Costs and Lubricating Processes across the Value Chain
Research shows that companies that build a culture of trust can fuel stronger performance by enabling departments to interact better and perform better across multiple dimensions. Establishing trust betweencontracted parties has similar positive effects. All these measures, however, amount to a costly "trust tax."
For participants in a blockchain network – product designers, production shops, 3-D printers, logistics partners, sales and customer service  – that tax is greatly reduced. A secure, distributed ledger infrastructure accessible to multiple parties enables a new level of real-time transparency and efficiency for transactions involving the transfer of anything of value – whether that means ideas, money or ownership.
In our recent global study that included 281 manufacturing professionals, in fact, "trust" was a top driver for blockchain adoption.
Ensuring Transparency, Security, Auditability
Blockchain ledgers are:
Shared: Separate entities share a common source of truth.
Distributed: Blockchain relies on peer-to-peer collaboration, with no central ownership.
Secure: Cryptographic algorithms verify, authenticate and secure transactions.
Time-sequenced: Data is written consecutively and is time-stamped.
Immutable: Once written on the blockchain, data cannot be changed, tampered with or deleted.
Through smart contracts with supply chain partners on the blockchain network – programmed agreements that are independently verifiable and automatically executed when predefined conditions are met – companies can minimize human intervention and ensure performance transparency, transaction certainty and auditability.
[Download]: Blockchain in Manufacturing: Enhancing Trust, Cutting Costs and Lubricating Processes across the Value Chain
Within industries and even across interlocked, tiered manufacturing sectors, distributed ledger systems allow companies to develop new, platform-based process flows. A user might execute a smart contract for a custom-configured order, for example, combining designs from multiple sources. The encrypted design data would be recorded on the shared platform; materials and services could be autonomously sourced; and a shared factory could produce the customized product. Payments, including royalties to designers, would be issued when the product is delivered. A record of all transactions, from design selection to payment, remains on the blockchain.
A Rising Tide Lifts All Boats
Blockchain technology thus enables distributed manufacturing, offering participants unprecedented opportunities to develop new product and service lines, create new customer segments, enter new markets and find new ways to use and share assets:
Through supply chain transparency. All parties transact on a common platform, gaining real-time visibility into processes in the value chain, and simplifying materials sourcing and the interaction of design, manufacturers and other service providers. Supply chain processes, including payments and trade finance, can be streamlined and automated using smart contracts.
Through digital product memories. Immutable records of asset provenance, materials, production data, ownership and other data ensure authenticity and minimize transaction risk.
Through secure digital intellectual property. Parties to a transaction can be assured that their intellectual property is protected. Using blockchain to manage a contracted production run from a 3-D printer of ceramic components, for example, would allow a manufacturer to encrypt proprietary 3-D print files from end to end while creating an immutable history of the transaction. Similarly, escrows and royalty accounting would protect designers and other owners of IP.
There are many more circumstances in which adopting blockchain technology can deliver value. Participants can slash inventory costs and service times. They can eliminate reconciliation, and automate and speed financial and process flows. They can reduce manual interventions and reduce fraud. And they can create new ways to extend the lifecycle of products and optimize the use of assets.
What's Next? Evaluating Readiness
As manufacturers move toward a shared and distributed model, business leaders can consider four questions when evaluating readiness:
Where in the value chain, internally and externally, are we paying the highest "trust tax" in terms of excess cost, effort or lack of agility?
How would the availability of a digital product memory drive value for our company, our customers and our business partners?
Which types of partners, in what geographies and with what expertise, could we work with if transaction costs and efforts were lower?
Which information assets (e.g., manufacturing, maintenance, operational and usage data) about our products could we monetize if there were a secure way to do so?
A blockchain-enabled, collaborative database is optimal for ensuring agreement between all participants in a value chain. It's time for manufacturers to examine the implications for their business model. Organizations that gain hands-on experience with blockchain technology thorugh pilot projects will have an advantage as consortia start to form, and will be better equipped to lead the effort and make key decisions around structure and governance, prepare for the corresponding cultural shift, build skills and capabilities, and understand how it will impact business strategy going forward.
Get in the blocks. The race starts now.
[Download]: Blockchain in Manufacturing: Enhancing Trust, Cutting Costs and Lubricating Processes across the Value Chain
Olesya Gorbunova, a Senior Consultant in Cognizant's Blockchain & Distributed Ledger Practice, contributed to this blog.
This article originally appeared on the Digitally Cognizant Blog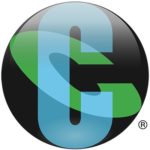 Cognizant (Nasdaq: CTSH) is dedicated to helping the world's leading companies build stronger businesses — helping them go from doing digital to being digital.
France and Canada collaborate on ethical AI
Canadian Prime Minister Justin Trudeau and French President Emmanuel Macron have made a commitment to engage experts across all areas of research to better understand how to develop artificial intelligence technologies that benefit all.
The new collaboration was announced by Trudeau and Macron on June 7, 2018, just ahead of the turbulent G7 Summit which took place in Charlevoix, Quebec. The basis of the collaboration will be an independent expert group, who will invite specialists from both governments, together with internationally recognized scientists and representatives from industry. Interested members of social groups will also have an opportunity to take part.
Challenges and changes to society courtesy of AI
The new group will set out to identify the key challenges and opportunities that artificial intelligence promises, especially orientated towards developing social and economic benefits. The group will also outline some best practices, which will be designed to ensure that artificial intelligence fulfills this potential.
CIFAR sounds support
The decision to develop artificial intelligence for the benefit of all people worldwide has been applauded by CIFAR, which is a Canadian-based, global organization with nearly 400 fellows, scholars and advisors from 17 countries. The Canadian Institute for Advanced Research (CIFAR) has highlighted the emphasis upon ensuring that artificial intelligence is ethical and that human needs should be at the forefront of future developments, at the heart of the France-Canada agreement.
In a statement, Alan Bernstein, president and CEO of CIFAR said: "AI has the potential to change almost everything about how we work and live. We enthusiastically endorse the creation of an international study group charged with understanding emerging AI technologies and how to ensure they are beneficial. We look forward to working with our partners in Canada and internationally to support this commitment."
CIFAR, which is based in Toronto, manages the $125 million federal Pan-Canadian Artificial Intelligence Strategy. With the announcement, Elissa Strome, who is the executive director of the Pan-Canadian Artificial Intelligence Strategy, noted how it "builds on Canada's longstanding leadership in AI research and innovation and the vibrant social science and policy community in Canada."
She adds: "We look forward to working with our partners at the three AI institutes in Edmonton, Toronto and Montreal and researchers across the country to support today's declaration."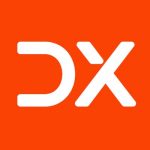 When IoT meets manufacturing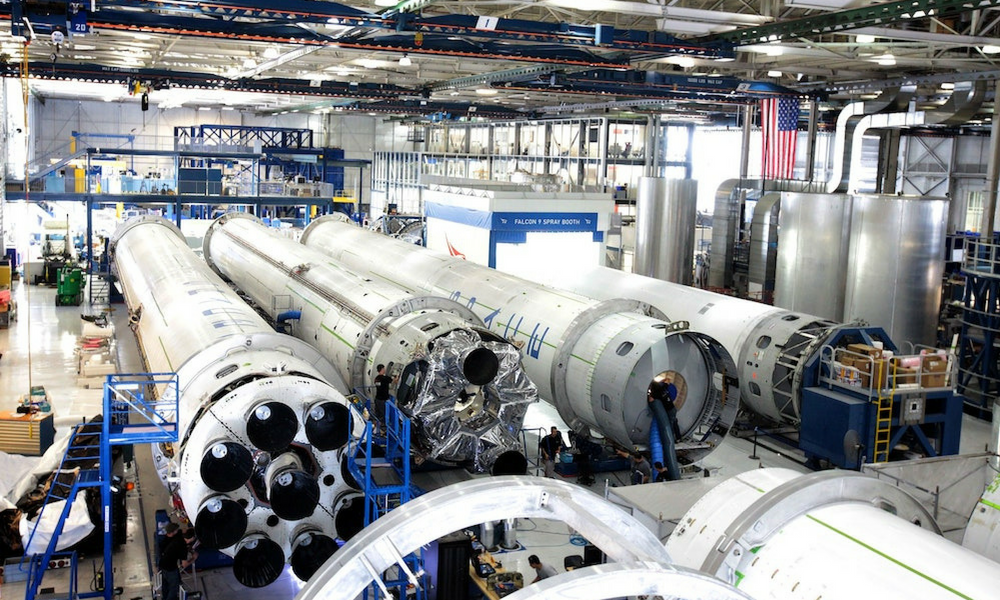 By: Frank Antonysamy
One of the more negative iconic images of the Industrial Revolution was of child workers being sent into coal mines. Thankfully, that's an age long behind us.
Our own era promises a different revolution: one in which miners no longer need to descend into the mine shaft, wield a pick, endure suffocating temperatures or constant jarring vibration, or risk their lives for underground goods like coal, gold or diamonds.
Related: How manufacturers can unlock value with IOT analytics
Tomorrow's mines will increasingly rely on sensor-equipped, software-driven machinery, a complex technology evolution enabled by the movement toward the Internet of Things (IoT). And it's not just mining that's benefiting from the IoT.
While the technology sector conjures an image of silicon chips and clean rooms, processors and analytics, sensors and the cloud, manufacturers across sectors are moving toward a world of IoT-enabled intelligent products and systems.
Intelligent Solutions: There's Gold in Them Hills
Ordering dinner through an app, calling Lyft to get to a restaurant or paying bills through a smartphone are the accepted conventions of today's digital world. Now a new technology wave is transforming remote-operated or software-driven equipment into IoT-enabled, autonomous, self-learning machinery that reacts to changing circumstances in real time.
Driverless heavy machinery is already functioning at multinational metals and mining company Rio Tinto's massive open-pit iron mining operations at Pilbara in Western Australia, with 400-plus-ton trucks larger than two-story houses hauling massive loads of ore and waste material. Operated from a control room hundreds of miles away, the trucks work alongside other vehicles and heavy machinery, adjusting in real time to a mine's changing layout as ore and waste are removed.
Soon, most new mines will use pilot-less drilling machines at the coalface, equipped with sensors that allow them to follow seams of ore, monitor temperature and air quality, detect vibrations that may signal danger, and make sensor-informed decisions based on complex risk-driven algorithms.
Trucks, drilling machines, even transportation systems will be interoperable automated systems — in effect, an amalgamation of specialized systems in a single, highly complex machine. The result: more efficient operations, fewer workers exposed to risk, better performance and an improved bottom line.
The Changing Face of Manufacturing
Today's manufacturers are actively leveraging IoT initiatives to realize internal process efficiencies. Many are changing how they design their production facilities to transform their business – streamlining production and improving productivity.
Consider a renowned heavy equipment manufacturer that has leveraged IoT in its production lines, slashing the time it takes to produce customized equipment at its U.S. facility from 42 minutes to 22 minutes. It did so by automating factory line processes and equipping them with beacons and Intel's Retail Sensor Platform integrated with Microsoft's Azure IoT platform. The company has doubled production times, improved quality compliance at the workstation level and boosted employee utilization by 20%.
[Download]: How manufacturers can unlock value with IOT analytics
Increasingly, the definition of a product is evolving to a broader, customer-centric construct, in which sensors gather data on customers' use of products and their performance, enabling predictive maintenance, insight into future product enhancements, even customer-focused features and improvements, along with better customer service. All are based on deeper insights into users' behavior, collected and aggregated from the products' sensors. By outfitting products with smart sensors and connecting them to key systems and networks – and even to each other – manufacturers are replacing transaction-oriented relationships with whole-lifecycle engagement.
An Expanding IoT Influence
With its proven efficiency and productivity gains, it's no wonder the demand for IoT devices is exploding. According to IDC, 60% of global manufacturers are using analytics to sense and analyze data from connected products and manufacturing. By 2018, IDC says, the proliferation of advanced, purpose-built, analytic applications aligned with IoT will result in 15% productivity improvements for manufacturers regarding innovation delivery and supply chain performance.
Mining? Yes. Oil and gas drilling? Sure. Manufacturing? Certainly. But IoT is not limited to these sectors. Many companies in consumer-facing sectors will also experience change from IoT, from banking to retail to airlines. Connected products and smart manufacturing are here to stay, and they'll be all around us.
[Download]: How manufacturers can unlock value with IOT analytics
This article originally appeared on the Digitally Cognizant Blog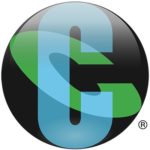 Cognizant (Nasdaq: CTSH) is dedicated to helping the world's leading companies build stronger businesses — helping them go from doing digital to being digital.