Microsoft's new business apps make customer management easier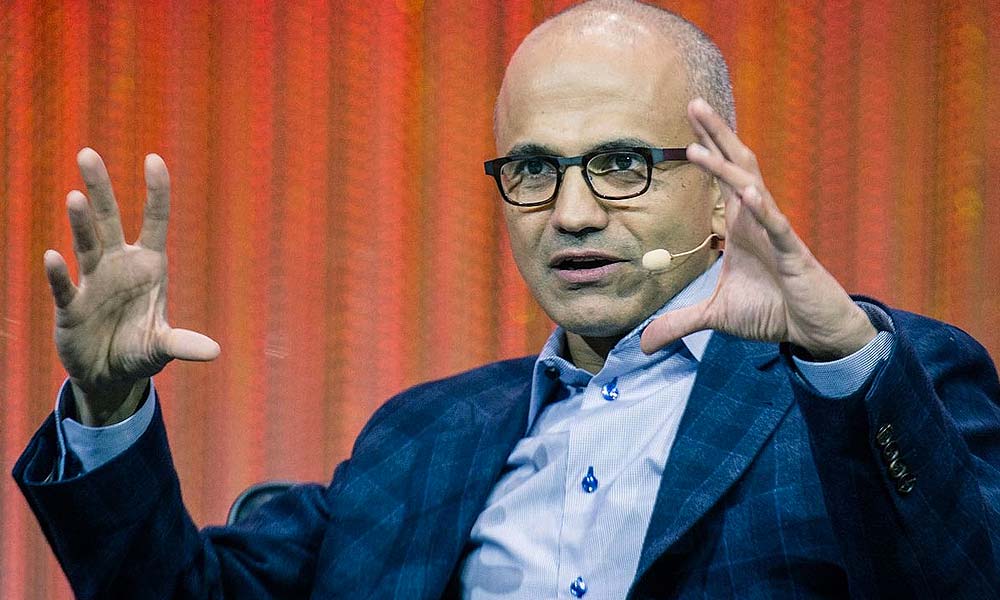 Microsoft has announced three new apps to help small businesses find and engage with customers.
The products are part of its Office 365 cloud subscription service. The apps let users advertise online, manage email campaigns and send invoices.
Microsoft Listings, Microsoft Connections and Microsoft Invoicing were unveiled during the company's Inspire partner. They followed the introduction of Microsoft 365, a new all-in-one subscription service that bundles Windows 10 Enterprise and Office 365 into a single monthly fee.
While Microsoft 365 primarily targets larger companies, Listings, Connections and Invoicing are apps better suited to smaller firms. They're part of Office 365 Business Premium and you don't need the new Microsoft 365 to access them. Microsoft said the services are meant to help you "win customers and manage your business."
Listings
Listings helps you publish your business information to multiple sources online. You can simultaneously update your details on Facebook, Google, Bing and Yelp, saving you the time of individually altering each outlet.
Using the single Listings dashboard, you can monitor website pageviews, ratings and reviews across all the supported services. If you need to make a change, updating your information on the dashboard will push the modification out to all your linked accounts. Listings is meant to let you promote your brand to prospective customers without having to leave Microsoft's platform.
Connections
If Listings is about gaining customers, Connections is built to help you retain them. It integrates a fully-featured email marketing tool into Office 365. Microsoft provides a set of templates you can use to craft email newsletters and promotional campaigns. Connections comes with tools to let subscribers remove themselves from a list. It also offers detailed built-in analytics capabilities.
Invoicing
Invoicing simplifies the generation of invoices for your company. It can automatically create you an invoice based on one of several included templates. You can view all your invoices from the Office 365 dashboard, letting you check up on clients who have outstanding bills.
The app integrates with PayPal so customers can send you money using their card without you having to do any work yourself. You can also link Invoicing to QuickBooks if you need to transfer invoicing details to an accountant.
Office 365 Business Center
The three new apps are a clear attempt by Microsoft to reinforce the value of Office 365 to small and medium-sized businesses. They address some of the most common issues emerging businesses face on a regular basis, offering solutions to pain points at every step of the customer procurement process.
The apps are also a strong move against established independent providers. Connections aims to eliminate the role of dedicated email campaign apps while Invoicing seeks to win over customers of Freshbooks.
Like the rest of Office 365, all the apps sell each other. You can access the entire platform with one subscription, making it more likely you'll cancel plans with other providers. Microsoft is adding yet more value to Office 365, making it more likely businesses will sign up and become trapped in its ecosystem.
Listings, Connections and Invoicing are rolling out now in preview form to Office 365 Business Premium Subscribers in the U.S., U.K. and Canada. They'll launch widely later this year. Microsoft is also debuting a new Office 365 Business Center, a centralized dashboard that surfaces the new apps and existing business tools.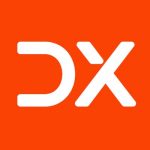 Avoiding the falsification of medicines with blockchain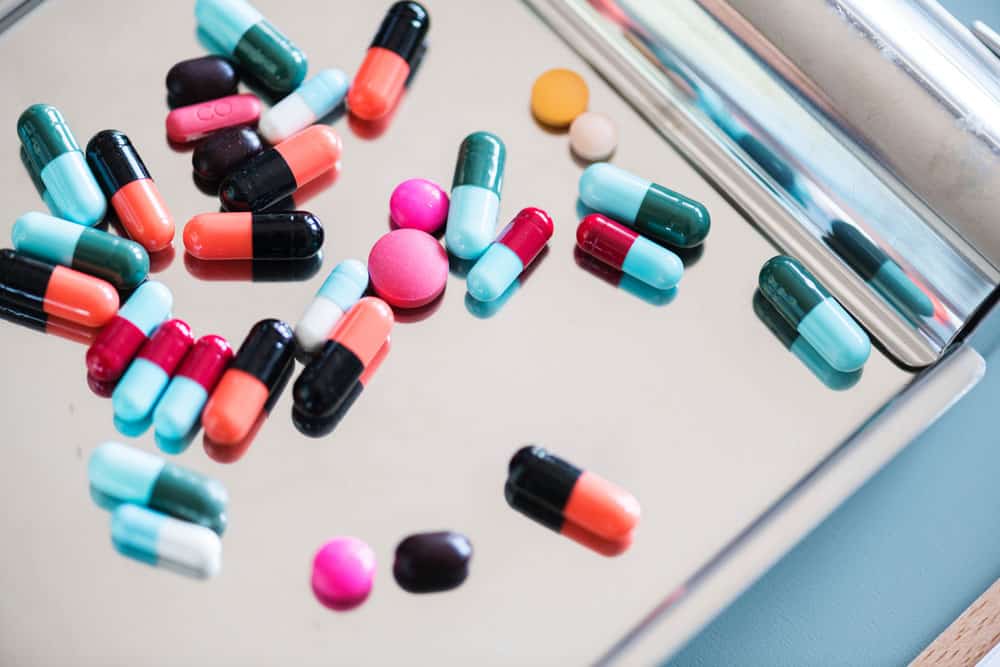 Counterfeit medicines are a problem around the world, with many producers of false medicines attempting to illegitimate drugs from pharmaceutical companies. Blockchain could be the answer to stem the tide and the U.S. FDA are interested.
Concerns with falsified medicines extend to where drugs which are targeted at those who are seriously ill. These types of medicines may be contaminated or they can contain the wrong ingredient or no active ingredient at all. Alternatively, the drugs may have the right active ingredient but at the wrong dose. In other words, such medicines may harm the patient or exert no beneficial effect at all.
The rise in counterfeit medicines is linked to a general increase in the number of people using the Internet to purchase commodities and this includes those using the Internet to self-diagnose and self-prescribe. This practice can lead to people purchasing ineffective medicines; medicines that normally require a prescription; or purchasing what they think are legitimate medicines but which are in fact fake.
For many years regulators, such as the U.S. Food and Drug Administration (FDA), Health Canada and the European Medicines Agency have taken measures to prevent counterfeit medicines from entering the drug supply chain. One such example of a practice designed to reduce counterfeiting is by implementing product serialization. Serialization requires a comprehensive system to track and trace the passage of prescription drugs through the entire supply chain.
An alternative could be based on blockchain. "Blocks" on the blockchain are made up of digital pieces of information, which store information about transactions, say the date, time, and transaction price. Blocks also store information about who is participating in transactions, and information that distinguishes the block from other blocks. The system is designed to provide transparency and security.
In theory, with a pharmaceutical blockchain it would be impossible to tamper with a medicine or to swap legitimate medicines with fake medicines. In addition, someone purchasing a medicine would be able to assess where the medicine came from (that is, did it come from a bona fide manufacturer?)
It is for this reason that the U.S. FDA is examining the potential for blockchain, as Engadget reports. The federal agency has begun a pilot program that enables the drug supply chain explore ways to track prescription medicine.
According to the FDA, blockchain will enable the "use of innovative and emerging approaches for enhanced tracing and verification of prescription drugs in the U.S. to ensure suspect and illegitimate products do not enter the supply chain."
Pharmaceutical companies have until March 11, 2019 to apply. The pilot will not produce actionable results until 2023. In the meantime, more conventional methods for seeking to eliminate counterfeit medicines will have to suffice.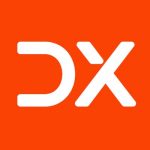 Big data analytics provides first world vegetation maps
Artificial intelligence and big data analytics have been applied to produce the first global map of the world's regions where vegetation can and cannot be grown.
The Valencia University study assesses the global abundance of the phosphorus and nitrogen content in vegetation. Also assessed is the efficiency in water use. The scientists' aim is to show where the best places are for agriculture and where environmental conditions are changing in response to climate change. The application of artificial intelligence and big data methodologies also enables an assessment to be made of our planet's biodiversity.
Together with carbon, hydrogen, oxygen and sulfur, nitrogen and phosphorus are the principal chemical elements incorporated into living systems. They are strong signals of the suitability of different parts of the Earth for agriculture. Both nitrogen and phosphorus are needed by plants in large amounts (although excessive quantities can also cause environmental damage). In soil, nitrogen and phosphorus are typically found in the form of nitrates and phosphates.
The new global maps produced by the researchers gathered information from Google mass satellite observation data and then used a specially developed artificial intelligence program to assess the data and produce the color-coded maps. The satellites gathered temporal and spatial observations, and this produced a series of maps characterizing different biophysical parameters. To develop the maps required numerous observation-measurement pairings to be number crunched.
Speaking with Phys.org, lead researcher Álvaro Moreno explained why the maps were significant: "Until now, it was impossible to produce these maps because the required conditions weren't available. We didn't have powerful and accurate machine learning statistical tools, nor did we have access to great bodies of data or cloud computing."
The new maps and the process behind them are published in the journal Remote Sensing, in a paper titled "Regional Crop Gross Primary Productivity and Yield Estimation Using Fused Landsat-MODIS Data" and an companion article in Remote Sensing of Environment titled "A methodology to derive global maps of leaf traits using remote sensing and climate data."
The next steps are to use the technology to further assess the impact of climate change and to assess other important societal and ecological questions like the pressure on food production to meet population growth and the development of new technologies, like biofuel production.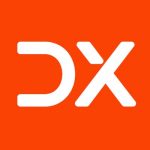 Which innovations will shape Canadian industry in 2019?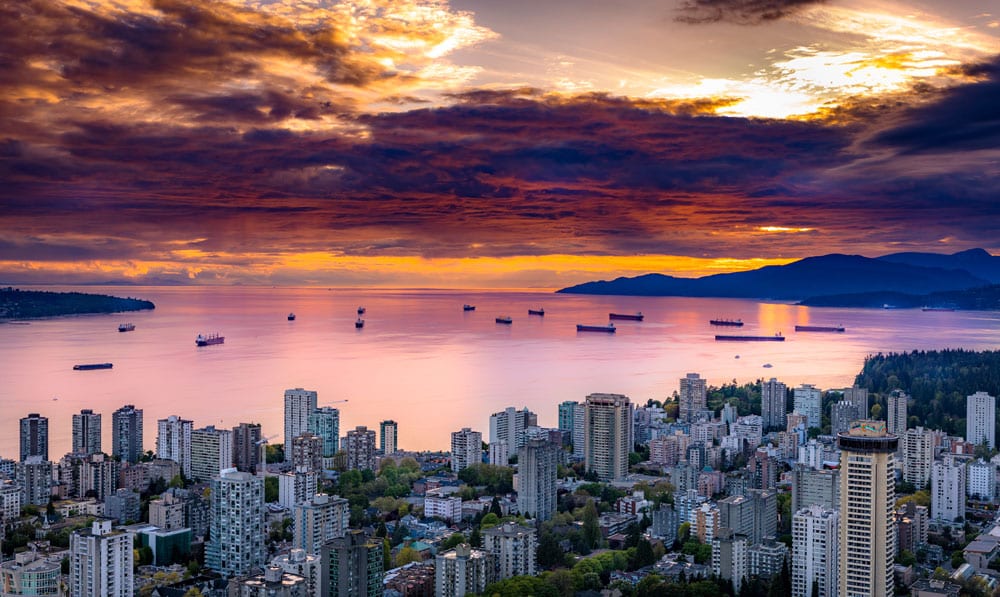 Canada is in the midst of an economic shift. New and traditional industries are increasingly being driven by innovation and these advances in technology are shifting the economic landscape at an unprecedented pace.
This is the assessment by Borden Ladner Gervais, which is Canada's largest law firm. The company has issued a new thought leadership report, titled "Top Innovative Industries Shaping the Canadian Economy".
The report weighs in on the opportunities and risks Canada faces in order to maintain its status as an international leader in innovation across eight key industries: cybersecurity, the Internet of Things, smart cities, cryptocurrency and blockchain, autonomous vehicles, fintech, renewable energy and cannabis.
To find out more about the report and its implications for Canadian businesses, Digital Journal spoke with Andrew Harrison, a partner at BLG.
Digital Journal: Where does Canada stand as a global tech innovator?
Andrew Harrison: Canada has always been at the forefront of innovation. Products developed by Canadians or Canadian companies encompass a variety of industries and include medicinal insulin, the snowmobile, the telephone, the pager, BlackBerry Messaging, IMAX, the Canadarm and the goalie mask, to name a few. Canadians are also fast adopters of new technologies; email money transfer between individuals, which was inconceivable only a few years ago, has been used by 63 per cent of Canadians.
This is why Canada is recognized worldwide for its research and technological know-how, but we have to be mindful of the challenges in a global competitive market.
DJ: What potential does Canada have to grow faster? Is this sector specific?
Harrison: Canada is well positioned to succeed and take the lead in all innovative industries, but there are definitely sector-specific challenges that could limit this growth. For example, the lack of regulation as to whether cryptocurrencies are considered securities or not is creating uncertainty, which may restrain investment in this sector.
DJ: What are the risks that could hamper innovation and development?
Harrison: For any new product, financing is always an issue; with innovation, money becomes an even more crucial element. Companies must have access to capital – including from individual and institutional investors – if they want to bring their innovative product/process to life. Evolving politics and policies can also have a significant impact.
DJ: What framework will Canada need in the future to secure its innovation potential?
Harrison: The key element is finding a proper balance between regulating the issues that might be created by the innovation itself or its use and providing a space where innovations can thrive without too many restrictions.
DJ: What does the Canadian government need to do?
Harrison: In many cases, laws and regulations were enacted long before we saw these innovative technologies and products brought to life, so they need to be updated. In certain sectors, such as cryptocurrencies and autonomous vehicles, the Canadian government has yet to provide a framework that would define the playing rules for all participants.
The government will also need to take a look at its current regulations on privacy: the coming into force in May 2018 of the European General Data Protection Regulation ("GDPR") and recent high-profile data breaches have created the need for stronger privacy guidelines. Failure to do so could prevent Canadian businesses from accessing the European market.
DJ: What can academia contribute?
Harrison: Universities play a big role in fostering innovation – they could be the home of research and innovation and incubators of ventures, entrepreneurs, and tech talent. Universities can partner with industry players and have their researchers work closely to solve key industry issues. This is already happening in Canada. The Smith School of Business and Scotiabank, for instance, have partnered to set up the Scotiabank Centre of Customer Analytics at Smith School of Business to bring together professors, graduate students and analytics practitioners to collaborate on applied research projects in customer analytics. The academia plays a big role in creating an innovation ecosystem.
DJ: What is Canada's most pressing technological need?
Harrison: There is still much work to be done to connect with Canada's rural and remote communities. In 2016, the Canadian Radio-television and Telecommunications Commission (CRTC) declared that broadband Internet amounted to an essential service and adopted minimal performance standards across Canada: 50 megabit per second download and 10 megabit per second upload. However, the evidence presented to the Committee by a variety of stakeholders shows that the digital divide remains prominent in Canada – it is estimated that it will take roughly 10 to 15 years for the remaining 18% of Canadians to reach those minimums. Canada needs to develop a comprehensive rural broadband strategy in partnership with key stakeholders and make funding more accessible for small providers.
DJ: What type of investment is needed with skills and training?
Harrison: Canada has a serious shortage of tech talent, which makes it imperative for both the government, the education, and the business sector to invest in raising and fostering STEM talents. To help businesses attract the talent they require, the federal government is offering hiring grants and wage subsidies to offset payroll costs for recent post-secondary STEM students and graduates.