Microsoft's new business apps make customer management easier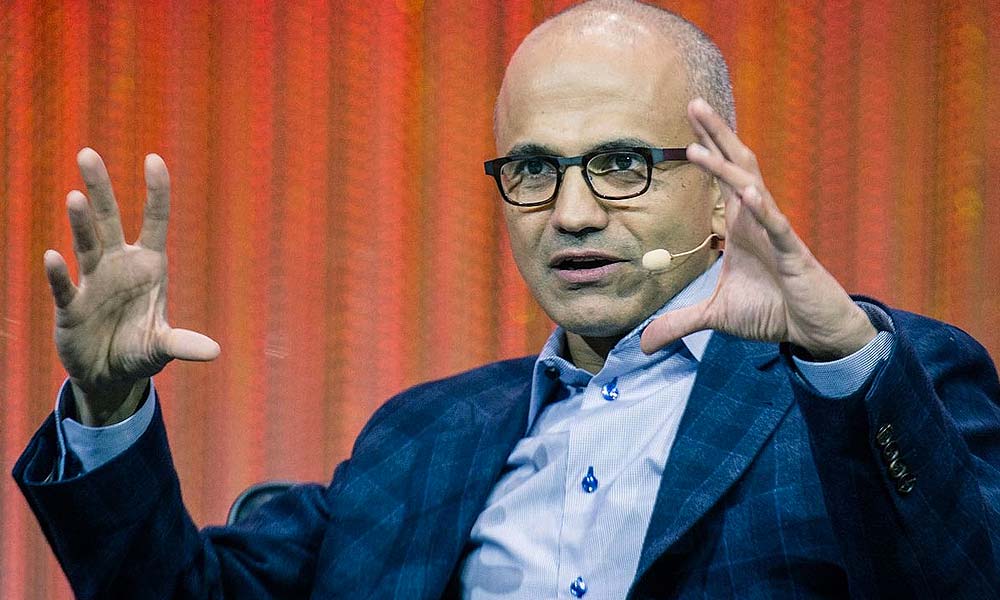 Microsoft has announced three new apps to help small businesses find and engage with customers.
The products are part of its Office 365 cloud subscription service. The apps let users advertise online, manage email campaigns and send invoices.
Microsoft Listings, Microsoft Connections and Microsoft Invoicing were unveiled during the company's Inspire partner. They followed the introduction of Microsoft 365, a new all-in-one subscription service that bundles Windows 10 Enterprise and Office 365 into a single monthly fee.
While Microsoft 365 primarily targets larger companies, Listings, Connections and Invoicing are apps better suited to smaller firms. They're part of Office 365 Business Premium and you don't need the new Microsoft 365 to access them. Microsoft said the services are meant to help you "win customers and manage your business."
Listings
Listings helps you publish your business information to multiple sources online. You can simultaneously update your details on Facebook, Google, Bing and Yelp, saving you the time of individually altering each outlet.
Using the single Listings dashboard, you can monitor website pageviews, ratings and reviews across all the supported services. If you need to make a change, updating your information on the dashboard will push the modification out to all your linked accounts. Listings is meant to let you promote your brand to prospective customers without having to leave Microsoft's platform.
Connections
If Listings is about gaining customers, Connections is built to help you retain them. It integrates a fully-featured email marketing tool into Office 365. Microsoft provides a set of templates you can use to craft email newsletters and promotional campaigns. Connections comes with tools to let subscribers remove themselves from a list. It also offers detailed built-in analytics capabilities.
Invoicing
Invoicing simplifies the generation of invoices for your company. It can automatically create you an invoice based on one of several included templates. You can view all your invoices from the Office 365 dashboard, letting you check up on clients who have outstanding bills.
The app integrates with PayPal so customers can send you money using their card without you having to do any work yourself. You can also link Invoicing to QuickBooks if you need to transfer invoicing details to an accountant.
Office 365 Business Center
The three new apps are a clear attempt by Microsoft to reinforce the value of Office 365 to small and medium-sized businesses. They address some of the most common issues emerging businesses face on a regular basis, offering solutions to pain points at every step of the customer procurement process.
The apps are also a strong move against established independent providers. Connections aims to eliminate the role of dedicated email campaign apps while Invoicing seeks to win over customers of Freshbooks.
Like the rest of Office 365, all the apps sell each other. You can access the entire platform with one subscription, making it more likely you'll cancel plans with other providers. Microsoft is adding yet more value to Office 365, making it more likely businesses will sign up and become trapped in its ecosystem.
Listings, Connections and Invoicing are rolling out now in preview form to Office 365 Business Premium Subscribers in the U.S., U.K. and Canada. They'll launch widely later this year. Microsoft is also debuting a new Office 365 Business Center, a centralized dashboard that surfaces the new apps and existing business tools.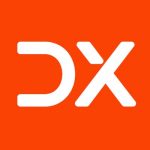 Scaleup hub OneEleven to expand Toronto office space
Scale up community OneEleven is expanding. The expansion will make the Toronto location of the global scaleup hub one of the largest in the world.
This September, OneEleven will expand its 325 Front. St. West location by taking over another floor in the building, bringing its total Toronto footprint to 100,000 sq. ft. The expansion will allow OneEleven to support more deserving scaleups in the region.
Room to scale
35 of the city's fastest-growing technology companies currently use OneEleven's space. The added 50,000 sq. ft. of space will allows for an additional 13 offices, to accommodate teams ranging between 30 to 50 people, along with open plan seating for smaller companies.
In a press release, OneEleven founding partner and CEO of OMERS Ventures John Ruffolo spoke to the benefits of the added space at the Toronto location:
"There are few alternatives available to companies in this phase of growth beyond mentorship, word of mouth, and experience. We believe that OneEleven is well-positioned to build the number one scaleup ecosystem in the world by expanding its existing Toronto footprint and replicating the success of its headquarters in the world's top startup ecosystems."
As well as expanding in Toronto, OneEleven is opening a space Ottawa in July and is looking to expand into Vancouver, London, Berlin, Boston, and beyond. Companies interested in joining the OneEleven community of scaleups can apply at http://www.oneeleven.com/apply/.
What does OneEleven bring to the table?
OneEleven focusses on providing support and community resources to high-growth tech companies when they most need it. Scaling up is never easy, and getting help during the crucial transition from the Seed Stage to Series A funding can be crucial. That's why OneEleven brings together first-time and repeat entrepreneurs with a 'pay-it-forward' mindset to help scale their high-growth tech companies together.
The scaleup hub focuses on providing a highly-connected global network and tailored resources including access to expert advice, world-class workspaces, technology, and specially-designed services to support sustainable growth. With the support of corporate partners like Royal Bank of Canada, OneEleven has helped 60 rapid-growth technology companies and is on track to support 100+ by the end of 2018.
"What is unique about OneEleven, and why we are seeing so much demand in Toronto, is that we focus entirely on the unique needs of scaleups," said Dean Hopkins, Chief Growth Officer at OneEleven in a press release. "Our ecosystem partners have done such a great job of supporting startups that many Toronto ventures are now transitioning to scaling. This is where we come in."
Recently, OneEleven and DXJournal launched #ScaleStrategy, a co-developed editorial series to deliver insights for entrepreneurs and intrapreneurs. The ongoing series will cover the kind of innovative and disruptive advice that scaleups can expect from the OneEleven community.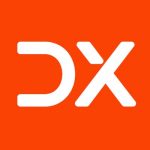 #ScaleStrategy is produced by DX Journal and OneEleven. This editorial series delivers insights, advice, and practical recommendations to innovative and disruptive entrepreneurs and intrapreneurs.
Distributed Manufacturing: Next in line for blockchain innovation
Blockchain has already disrupted business processes in the financial sector, and is poised to impact companies across industries.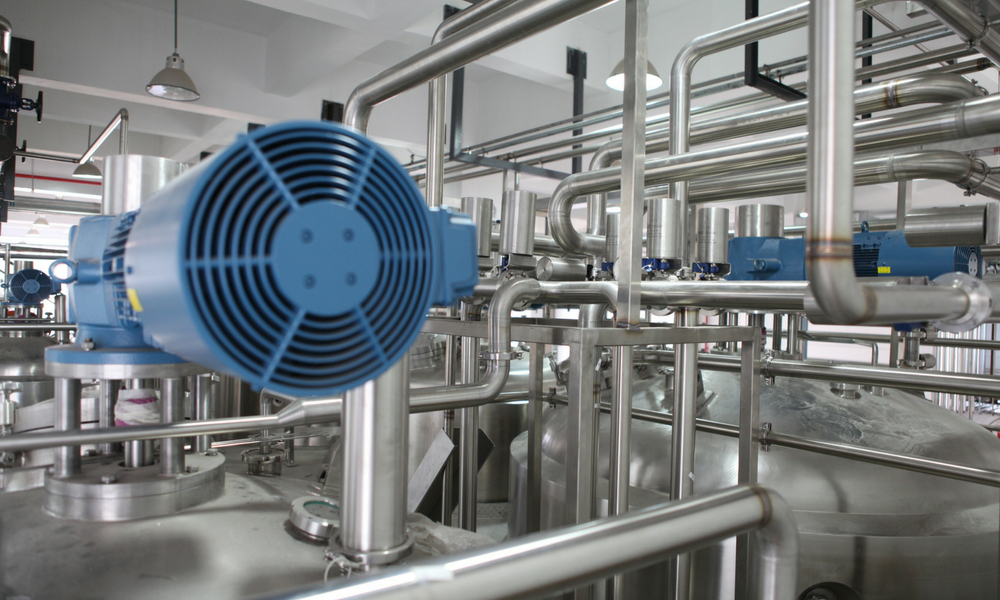 By: Jagmeet Singh
Blockchain has already disrupted business processes in the financial sector, and is poised to impact companies across industries. Because the technology can provide an immutable digital record of contractual interactions and transactions across an ecosystem, we believe that manufacturing is likely next in line.
Blockchain is a mutually shared ledger of all transactions in a given transactional relationship. Combined with its consensus mechanisms and use of public key infrastructure (PKI) to verify and authenticate all changes made to the ledger, blockchain can enable the network itself to ensure trust among participants. The result: a whole new way to support distributed manufacturing across the value chain.
The Importance of Trust
Consider, for example, the ways in which blockchain can simplify how trust is developed within a manufacturing ecosystem. In the traditional manufacturing world, parties transacting with each other spend considerable time and money on establishing external mechanisms to ensure trust, in the form of contracts, service-level agreements, quality checks, inspections, audits, scanning, escrows and regulatory compliance reviews, to name a few. As the number of parties increases, so does the complexity. Reconciling separate ledgers, enforcing contracts, ensuring supply chain transparency and protecting intellectual property when multiple entities are involved are all laborious and burdensome processes, prone to error and vulnerable to fraud.
Related: Blockchain in Manufacturing: Enhancing Trust, Cutting Costs and Lubricating Processes across the Value Chain
Research shows that companies that build a culture of trust can fuel stronger performance by enabling departments to interact better and perform better across multiple dimensions. Establishing trust betweencontracted parties has similar positive effects. All these measures, however, amount to a costly "trust tax."
For participants in a blockchain network – product designers, production shops, 3-D printers, logistics partners, sales and customer service  – that tax is greatly reduced. A secure, distributed ledger infrastructure accessible to multiple parties enables a new level of real-time transparency and efficiency for transactions involving the transfer of anything of value – whether that means ideas, money or ownership.
In our recent global study that included 281 manufacturing professionals, in fact, "trust" was a top driver for blockchain adoption.
Ensuring Transparency, Security, Auditability
Blockchain ledgers are:
Shared: Separate entities share a common source of truth.
Distributed: Blockchain relies on peer-to-peer collaboration, with no central ownership.
Secure: Cryptographic algorithms verify, authenticate and secure transactions.
Time-sequenced: Data is written consecutively and is time-stamped.
Immutable: Once written on the blockchain, data cannot be changed, tampered with or deleted.
Through smart contracts with supply chain partners on the blockchain network – programmed agreements that are independently verifiable and automatically executed when predefined conditions are met – companies can minimize human intervention and ensure performance transparency, transaction certainty and auditability.
[Download]: Blockchain in Manufacturing: Enhancing Trust, Cutting Costs and Lubricating Processes across the Value Chain
Within industries and even across interlocked, tiered manufacturing sectors, distributed ledger systems allow companies to develop new, platform-based process flows. A user might execute a smart contract for a custom-configured order, for example, combining designs from multiple sources. The encrypted design data would be recorded on the shared platform; materials and services could be autonomously sourced; and a shared factory could produce the customized product. Payments, including royalties to designers, would be issued when the product is delivered. A record of all transactions, from design selection to payment, remains on the blockchain.
A Rising Tide Lifts All Boats
Blockchain technology thus enables distributed manufacturing, offering participants unprecedented opportunities to develop new product and service lines, create new customer segments, enter new markets and find new ways to use and share assets:
Through supply chain transparency. All parties transact on a common platform, gaining real-time visibility into processes in the value chain, and simplifying materials sourcing and the interaction of design, manufacturers and other service providers. Supply chain processes, including payments and trade finance, can be streamlined and automated using smart contracts.
Through digital product memories. Immutable records of asset provenance, materials, production data, ownership and other data ensure authenticity and minimize transaction risk.
Through secure digital intellectual property. Parties to a transaction can be assured that their intellectual property is protected. Using blockchain to manage a contracted production run from a 3-D printer of ceramic components, for example, would allow a manufacturer to encrypt proprietary 3-D print files from end to end while creating an immutable history of the transaction. Similarly, escrows and royalty accounting would protect designers and other owners of IP.
There are many more circumstances in which adopting blockchain technology can deliver value. Participants can slash inventory costs and service times. They can eliminate reconciliation, and automate and speed financial and process flows. They can reduce manual interventions and reduce fraud. And they can create new ways to extend the lifecycle of products and optimize the use of assets.
What's Next? Evaluating Readiness
As manufacturers move toward a shared and distributed model, business leaders can consider four questions when evaluating readiness:
Where in the value chain, internally and externally, are we paying the highest "trust tax" in terms of excess cost, effort or lack of agility?
How would the availability of a digital product memory drive value for our company, our customers and our business partners?
Which types of partners, in what geographies and with what expertise, could we work with if transaction costs and efforts were lower?
Which information assets (e.g., manufacturing, maintenance, operational and usage data) about our products could we monetize if there were a secure way to do so?
A blockchain-enabled, collaborative database is optimal for ensuring agreement between all participants in a value chain. It's time for manufacturers to examine the implications for their business model. Organizations that gain hands-on experience with blockchain technology thorugh pilot projects will have an advantage as consortia start to form, and will be better equipped to lead the effort and make key decisions around structure and governance, prepare for the corresponding cultural shift, build skills and capabilities, and understand how it will impact business strategy going forward.
Get in the blocks. The race starts now.
[Download]: Blockchain in Manufacturing: Enhancing Trust, Cutting Costs and Lubricating Processes across the Value Chain
Olesya Gorbunova, a Senior Consultant in Cognizant's Blockchain & Distributed Ledger Practice, contributed to this blog.
This article originally appeared on the Digitally Cognizant Blog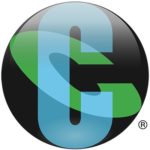 Cognizant (Nasdaq: CTSH) is dedicated to helping the world's leading companies build stronger businesses — helping them go from doing digital to being digital.
France and Canada collaborate on ethical AI
Canadian Prime Minister Justin Trudeau and French President Emmanuel Macron have made a commitment to engage experts across all areas of research to better understand how to develop artificial intelligence technologies that benefit all.
The new collaboration was announced by Trudeau and Macron on June 7, 2018, just ahead of the turbulent G7 Summit which took place in Charlevoix, Quebec. The basis of the collaboration will be an independent expert group, who will invite specialists from both governments, together with internationally recognized scientists and representatives from industry. Interested members of social groups will also have an opportunity to take part.
Challenges and changes to society courtesy of AI
The new group will set out to identify the key challenges and opportunities that artificial intelligence promises, especially orientated towards developing social and economic benefits. The group will also outline some best practices, which will be designed to ensure that artificial intelligence fulfills this potential.
CIFAR sounds support
The decision to develop artificial intelligence for the benefit of all people worldwide has been applauded by CIFAR, which is a Canadian-based, global organization with nearly 400 fellows, scholars and advisors from 17 countries. The Canadian Institute for Advanced Research (CIFAR) has highlighted the emphasis upon ensuring that artificial intelligence is ethical and that human needs should be at the forefront of future developments, at the heart of the France-Canada agreement.
In a statement, Alan Bernstein, president and CEO of CIFAR said: "AI has the potential to change almost everything about how we work and live. We enthusiastically endorse the creation of an international study group charged with understanding emerging AI technologies and how to ensure they are beneficial. We look forward to working with our partners in Canada and internationally to support this commitment."
CIFAR, which is based in Toronto, manages the $125 million federal Pan-Canadian Artificial Intelligence Strategy. With the announcement, Elissa Strome, who is the executive director of the Pan-Canadian Artificial Intelligence Strategy, noted how it "builds on Canada's longstanding leadership in AI research and innovation and the vibrant social science and policy community in Canada."
She adds: "We look forward to working with our partners at the three AI institutes in Edmonton, Toronto and Montreal and researchers across the country to support today's declaration."