Aging infrastructure still impeding digital transformation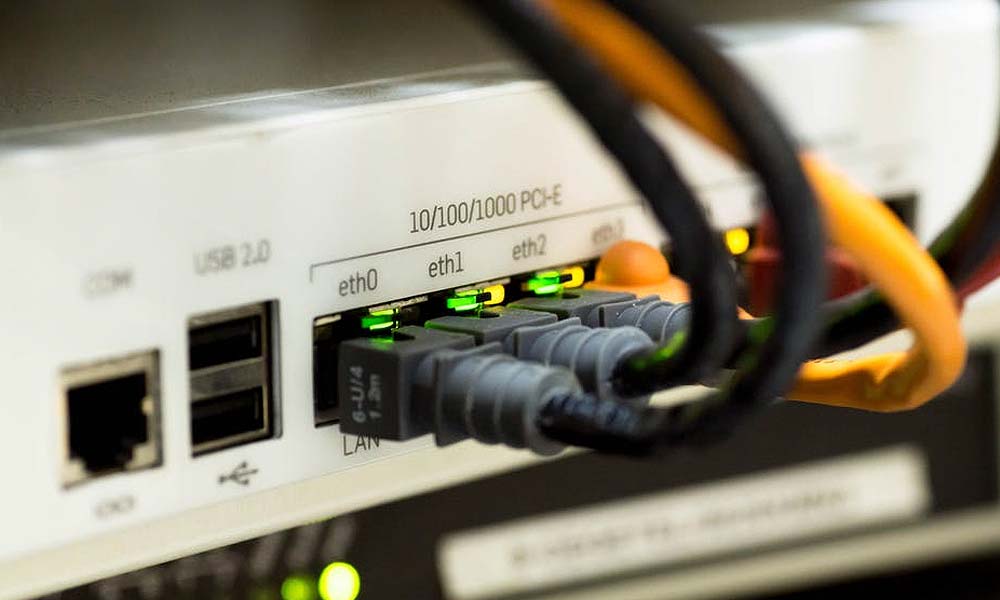 Digital transformation strategies are being "held back" by a reliance on legacy tech, according to a new report. As companies try to modernize their IT, they're finding themselves restricted by aging infrastructure that can't be migrated to the cloud.
Riverbed Technology surveyed 1,000 IT leaders in nine countries and 97 percent of respondents said old technology has proved incapable of keeping up with the cloud era.
Riverbed Technology notes an "incredible level of agreement" in survey results, including: Nearly all respondents (97%) agree that legacy network infrastructure will have difficulty keeping pace with the changing demands of the cloud and hybrid networks; 91% of respondents say their organization's cloud strategy will only reach its full potential with a next-generation network; and 98% agree that a next-gen network is critical to keep up with the needs of their business and end users.
CEO of Riverbed Technology, Jerry M. Kennelly, said:
[There is] tremendous pressure IT decision makers are under to execute their cloud strategies, achieve digital transformation and keep pace with the speed of innovation.
In August, another study found 90 percent of digital transformation projects fail, even when they appear to be built on a winning strategy. In many cases, the plan has to be scaled back, refocused or scrapped entirely due to the presence of existing business processes and legacy technology.
Companies with legacy networks are challenged with supporting the demanding cloud-based workloads that are becoming critical to success. In fact, 93 percent of respondents to the Riverbed Technology say they had a service outage at least once a month as a result of their legacy network.
Investing for the future
Over the course of the next four years, the vast majority of IT leaders say they intend to adopt next-generation SD-WAN networking technology in order to allow them to adopt a full cloud-first model. In some cases, however, the cost of overhaul is likely to be extensive.
To have a successful cloud strategy, organizations must adopt next-gen software-defined networking immediately to support it.
Companies that will make investments (56%) say they want access to improved networking technology to improve business mobility, meet customer expectations, as well as deploy new Internet of Things (IoT) devices.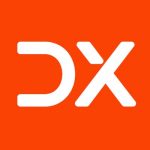 Amazon rival Rakuten buys mobile ordering and pickup startup Curbside
Rival to Amazon and Japanese retail giant Rakuten has acquired Silicon Valley mobile ordering and pickup startup Curbside. Details of the all-cash deal were not disclosed, but the acquisition could be a boon for the Japanese e-commerce company.
Mobile solutions for brick and mortar businesses
Founded in 2013 by former Apple engineers Jaron Waldman and Denis Laprise, Curbside has a suite of features that deal with all aspects of mobile commerce for restaurants and brick and mortar retail stores. Their most popular feature, ARRIVE, tracks customer's journeys to predict when they'll be approaching and arriving to have the product ready in an instant.
In its suite, Curbside's offers programs that build online stores, fill online orders in-store and grow store traffic.
According to Tech Crunch, the terms of the "all-cash" deal were not released. Curbside has previously raised between USD$40 and $50 million from investors like CVS, Index Ventures, Sutter Hull Ventures, AME Cloud Ventures, Qualcomm Ventures and Chicago Ventures
According to the Silicon Valley Business Journal, Curbside was valued at more than USD$100 million in 2015 during its last venture round.
Part of the family
In the press release from Curbside, co-founder and CEO Jaron Waldman writes, "For our customers and partners the headline is that nothing will change. Curbside will operate independently as a Rakuten-owned company with our team, services, partners and product offerings all remaining intact."
Yaz Iida, President of Rakuten USA, Inc said in a press release "Welcoming Curbside to the Rakuten family is all about the consumer, and we are excited to be able to empower consumers with even more ways to enjoy shopping."
Mario Pinho, CFO of Rakuten, welcomed Curbside "to the Rakuten family" on LinkedIn.
Earlier this year, Rakuten announced that it's building a customer loyalty program based on blockchain technology, and building its own cryptocurrency, Rakuten Coin.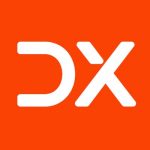 How brick and mortar grocers benefit from digital transformation
Brick and mortar grocery retailers have the potential to adopt artificial intelligence to help with stocking their stores, pricing their products and being competitive with online retailers like Amazon.
Michael Feindt, the founder of AI firm Blue Yonder that specializes in helping retailers adopt AI to change how they carry out their core processes, wrote an article in Silicon Republic about how grocery chains can use AI to operate smarter.
With online grocers rapidly adopting AI, Feindt writes that it's important for brick and mortar retailers to "move beyond their legacy infrastructure and adopt the technologies of digital transformation." These technologies include AI and machine learning.
Revolutionising warehouse #technology.#video #tech #supplychain #business #manufacturing #innovation #innovate #AI #artificialIntelligence #Robots #Robot #Robotics #Grocery #Shopping #Ecommerce #VR #ML #MachineLearning #MachineIntelligence #Infosec #Fintech #Data #DataScience pic.twitter.com/UDSrLJNqcw

— Orcan Intelligence (@Orcanintell) June 2, 2018
To stay competitive in a market that's increasingly focused on consumer satisfaction, Feindt writes that adopting AI can help grocery chains stock their stores more efficiently in an effort to reduce waste and ensure customers get what they want, as well as price their products according to real-time data on deals and promotions offered by other stores.
"Is this the Future of Retail?" – This grocery store actually comes to you. Awesome idea! pic.twitter.com/yp5R7QE7G1 #retail #AI #retailtech #DX #custexp #4IR #IoT #mobility #tech #MachineLearning #innovation

— Sean Gardner (@2morrowknight) June 2, 2018
Feindt writes that stock and pricing in brick and mortar stores — two traditionally human-led domains — need to start using the data they have, and use AI to help process that data.
Paul Clarke, the CTO at Ocado (the company behind the grocery robots shown earlier) told The Telegraph that AI is "critical" to the industry, and where it's heading.
"From our point of view artificial intelligence is the one to rule them all when it comes to the set of disruptive technologies that power our business and we already make extensive use of machine learning across our platform," said Clarke. "But really we just think we're getting started."
It's also easier than ever before for grocery chains to go beyond self-service checkouts and start using AI to optimize business, below is an infographic detailing 65 tech startups that use artificial intelligence, virtual reality… etc to usher grocery store operations into the future. This list is packed, but it's not exhaustive.
Morning Market Map: these #tech startups have raised $1.5B+ to optimize grocery store operations with #AI, #VR, and more https://t.co/ZRgmn4bLIS pic.twitter.com/6Sp3nrsV04

— CB Insights (@CBinsights) May 30, 2018
From using AI to combat food contamination to giving allergy-sufferers peace of mind when shopping to programming shopping carts to follow consumers around the store, there are endless ways that AI can enhance grocery operations and produce tangible results.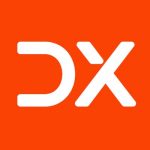 Mozilla announces grants for projects on how AI affects society
Mozilla recently announced the creation of seven new five-figure grants for "technologists and media makers who help the public understand how threats to a healthy internet affect their everyday lives."
Under their "Creative Media" awards track, Mozilla is offering a total of $250,000 in awards comprised of two $50,000 awards ($47,500 award + $2,500 MozFest travel stipend) and five $25,000 total prize packages ($22,500 award + $2,500 MozFest travel stipend). Mozilla says they're specifically looking for projects that focus on AI and machine learning.
Mozilla wants these grants to go to researchers who can help the public to better understand how threats to a "healthy internet" are impacting their lives. These projects can be presented in a variety of mediums such as videos, games, browser extensions and data visualizations.
To be eligible for this award, projects must already be in-progress, at either the conceptual or prototype stage. They also have to be "freely available on the web," have the ability "to be broadly shared," and must include "privacy-respecting mechanisms."
This isn't Mozilla's only project that has the aims of teaching people more about the changing face of technology.
It's hard to express just _how useful_ Mozilla's technical documentation about web technology concepts has gotten. Kudos to all my friends at Mozilla putting in the mostly thankless work to make new CSS and JavaScript concepts easily learnable with a Google search.

— Justin Searls (@searls) June 3, 2018
From briefs to explainers to graphics, Mozilla has been attempting to make it easier for people to understand how things work.
DNS has been leaking parts of your browsing history since the beginning of the web 😱

Here's what we're doing in @firefox to fix this → https://t.co/7NrDTSeQBX

— Lin Clark (@linclark) May 31, 2018
Applications for this grant are open now and close on August 1.