How Digital Construction Platforms will transform construction sites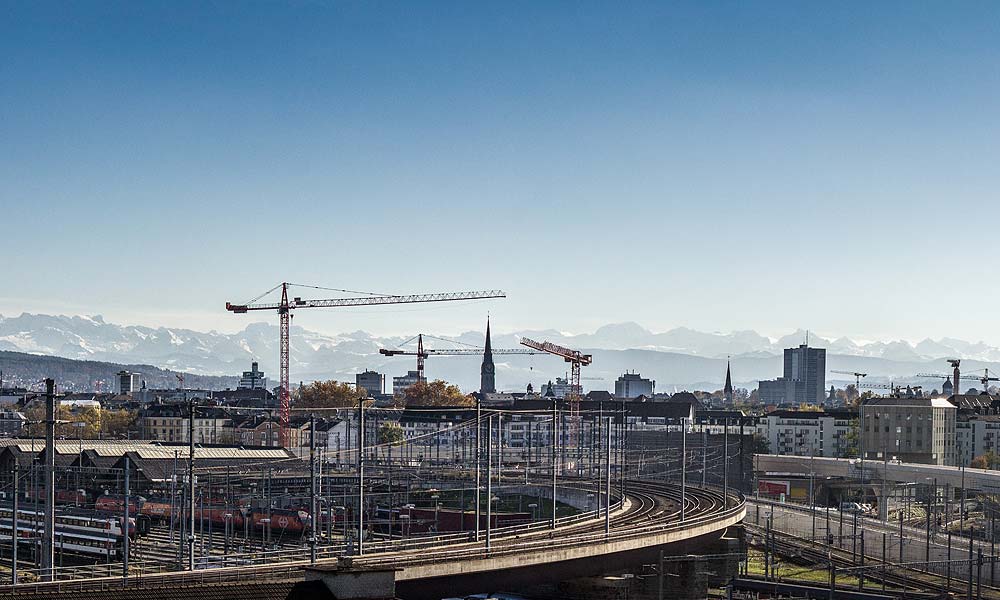 The world of construction and building is changing fast thanks to the use of robotics. Robots have the potential to build faster and more accurately than people, and they signal the digital transformation of the industry.
There have been various innovations with robotics for the building industry. Robot bricklayers that seem to outperform any human. Drones can now build walls by transporting one brick at a time. Things are really set to change, however, through new technology from the Massachusetts Institute of Technology.
Digital Construction Platform
The innovation is called the Digital Construction Platform (or simply 'DCP'). It may not look like much to begin with, resembling a flattened crane-like construction equipped with solar panels. Yet it is the latest in both robotic tasks and 3D printing (and outfitted with wheels). The DCP is used to produce structures for building sites, from scaffolding to materials that go into the building itself. Many of the designs produced would have been very difficult for construction workers to fashion using traditional methods.
The chief application of DCP is to design and digitally fabricate multifunctional structures. This means a device like the DCP could transform the way that homes, offices and other structures are built, as the video below reveals:
The video shows how the DCP robot built an igloo-shaped building half the diameter of the U.S. Capitol dome. And it did so all by itself in around 14 hours.
How it Works
The DCP design may not look like much bit it's effective. The robot, Science Magazine reports, consists of a large hydraulic arm on motorized tank like treads. Towards the end of the arm is a smaller electric arm for finer movements. These two systems implement a micro-macro manipulator robot architecture akin to the biological model of the human shoulder and hand. The arm takes swappable tools for tasks like welding, digging, and 3D printing. The combined reach of the arms is an impressive 10 meters.
Furthermore, the DCP is capable of light printing, excavation, welded-chain construction, and additive fabrication with the Print-in-Place process. With the printing, the robot has a maximum printable volume of 2,786 cubic meters.
What's Next for DCP?
The brains behind DCP, Dr. Steven Keating, told TechCrunch where things will go next: "Our future vision for this project is to have self-sufficient robotic systems. Just like a tree gathers its own energy, our platform is being developed toward the design goal of being able to gather its own energy. We've shown that through photovoltaic energy. And being able to gather and use local materials."
Robotics have been a little slow to come to the construction world, unlike with car production. Now, however, robotics is set to radically change the building trade through speed and innovation, at least according to CBC's technology analysts. This comes with an initial hefty price tag. If you want a DCP device it'll cost $244,500.
More details about the design and functionality of DCP are detailed in the journal Science Robotics. The research paper is titled "Toward Site-Specific and Self-Sufficient Robotic Fabrication on Architectural Scales."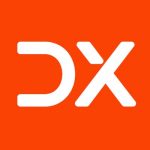 Improving working conditions with blockchain
Blockchain is more often spoken about as an external tool for businesses to help secure supply chain. In a new pilot, blockchain is to be used to help improve health and safety within the workplace – at a Levi Strauss factory.
The testing out of blockchain as an internal health and safety auditing tool is being run as a collaboration between Harvard University's public health graduate school, U.S. think-tank New America and the U.S. denim jeans company Levi Strauss & Co. The three have declared a project to design, build and operate a blockhain-based system for health and safety at work.
The new technology will be designed to augment outside auditors of factory health and safety with a system that will allow factory workers to self-report issues of concern. The factories that will test out the technology are based in Mexico, where three manufacturing sites in total employ 5,000 workers.
Mexico's regulations for health and safety laws are exclusively federal in content. Under this legislation employers must obey standards, maintain safety programs, maintain compliance systems, ensure proper equipment and hazardous substance control. However, the level of safety is often subject to criticism (as with the International Labor Organization), such as in terms of accident rates and occupational illnesses like respiratory diseases.
The new project is designed to provide an alternate avenue for worker health and safety to be addressed, outside of periodic audit, and the mechanism enables a U.S. based company to ensure that clothes manufactured for the U.S. market are produced under conditions that are safe for workers.
The aim of the scheme is to input an annual worker survey on the blockchain. Once inputted the company's site-based managers will be unable to alter it, and the findings will be made available to the workforce. The findings will be available for Mexican authorities to review as well as U.S.-based Levi Strauss managers. The blockchain will be provided by ConsenSys, the blockchain company founded by Joseph Lubin, once of Ethereum.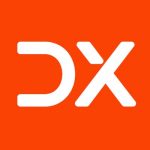 Tesla wants its factory workers to wear futuristic augmented reality glasses on the assembly line
Tesla patent filings reveal plans for augmented reality glasses to assist with manufacturing.
Factory employees has previously used Google Glass in its factory as recently as 2016.
Tesla's Model 3 might have "biblical simplicity" according to one Wall Street analyst, but building any car still involves hundreds of nuts, bolts, and welds.
To cut down on the number of fit and finish issues — like the "significant inconsistencies" found by UBS— Tesla employees on the assembly line could soon use augmented reality glasses similar to Google Glass to help with car production, according to new patent filings.
Last week, Tesla filed two augmented reality patents that outline a futuristic vision for the relationship between humans and robots when it comes to manufacturing. The "smart glasses" would double as safety glasses, and would help workers identify places for joints, spot welds, and more, the filings say.
Here's how it works:
And here's the specific technical jargon outlining the invention (emphasis ours):
The AR device captures a live view of an object of interest, for example, a view of one or more automotive parts. The AR device determines the location of the device as well as the location and type of the object of interest. For example, the AR device identifies that the object of interest is a right hand front shock tower of a vehicle. The AR device then overlays data corresponding to features of the object of interest, such as mechanical joints, interfaces with other parts, thickness of e-coating, etc. on top of the view of the object of interest. Examples of the joint features include spot welds, self-pierced rivets, laser welds, structural adhesive, and sealers, among others. As the user moves around the object, the view of the object from the perspective of the AR device and the overlaid data of the detected features adjust accordingly.
As Electrek points out, Tesla has previously been employing Google Glass Enterprise as early as 2016, though it's not clear how long it was in use.
Tesla has a tricky relationship with robotics in its factory. In April, CEO Elon Musk admitted its Fremont, California factory had relied too heavily on automated processes. Those comments, to CBS This Morning, came after criticism from a Bernstein analyst who said "We believe Tesla has been too ambitious with automation on the Model 3 line."
Still, the company seems to be hoping for a more harmonious relationship between human and machine this time around.
"Applying computer vision and augmented reality tools to the manufacturing process can significantly increase the speed and efficiency related to manufacturing and in particular to the manufacturing of automobile parts and vehicles," the patent application reads.
This article was originally published on Business Insider. Copyright 2018. Dow Chemical envisions the future of manufacturing
Dow Chemical, one of the world's biggest chemical producers, is taking a leadership role in the digital transformation of its industry.
Despite its foundation in the pure science of chemistry, the chemicals manufacturing industry doesn't exactly conjure high-tech images when people think of what goes into making chemical products.
And yet, the chemicals industry is poised to be the poster child for the very high-tech Industry 4.0 revolution, which takes existing manufacturing processes, and infuses them with digital DNA, thanks to the IIoT.
Dow Chemical, one of the world's biggest chemical producers, is already taking a leadership role in the digital transformation of its industry. "We have significant amounts of data from our instrumentation and process sensors to use with the new analytics and deep-learning technologies," Billy Bardin, Dow's Global Operations Technology Center director, told Chemical Engineering.
Related: Stepping into Digital with IOT – 14 Cases
Dow, like many other chemical companies, has been using sensor tech for decades, but the IIoT represents an entirely new model for how data from these sensors becomes part of the company's end-to-end process. Not only does the IIoT offer optimization of the production process, it can improve efficiency, while reducing both energy consumption, and operational cost.
Safety — a key consideration given the stakes — can also be improved. Many chemical producers, including Dow, are still manufacturing at facilities that date back 50 years or more. Modernizing these plants is a constant effort, but with the advent of the IIoT, gains in situational awareness accompany the gains in efficiency and productivity.
[Download] Stepping into Digital with IOT – 14 Cases
Recently, the company enlisted the help of Schneider Electric to digitize its Carrollton, KY processing plant, giving teams better data visibility for pumps, valves and motors. The roadmap also includes the addition of Schneider's HART devices to enable operations and maintenance teams to remotely view equipment health or thresholds for valves in order to manage them better, according to Automation World. The improvements in preventative maintenance this data enables are key to better employee safety, as well as protecting the environment.
Better efficiency, cost savings, and greater safety? Strong arguments for better chemistry through digitization.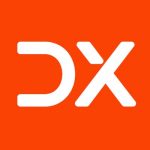 #ScaleStrategy is produced by DX Journal and OneEleven. This editorial series delivers insights, advice, and practical recommendations to innovative and disruptive entrepreneurs and intrapreneurs.