Google announces new recruiting app to help businesses fill roles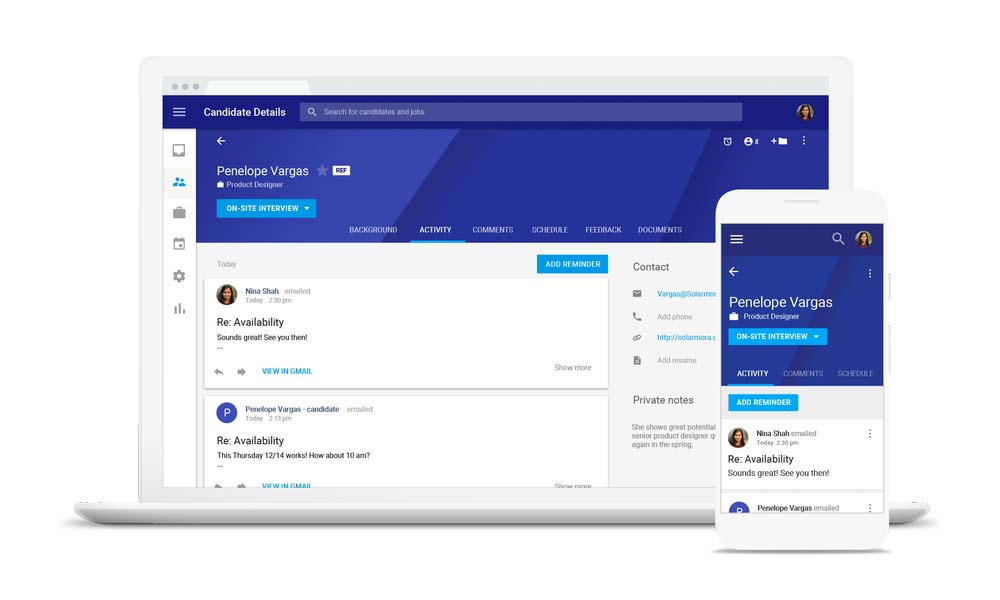 Google has launched a new business app that helps recruiters to find potential candidates for job openings. The company cited research that found businesses routinely struggle to identify ideal hires. It's using technology to help solve the problem.
Google introduced Hire in a blog post today. The app is part of the company's G Suite portfolio of cloud-based business productivity software. It integrates with apps including Gmail and Google Calendar to streamline the process of filling a job opening.
Hire provides a single dedicated space to keep track of potential candidates, schedule intervals and monitor each individual's progression through the hiring procedure. There's also built-in talent finding tools to help you identify prominent people in your industry who could be a valuable addition to the team.
If you need to collaborate with a colleague while managing new hires, you can send an email straight from Hire. Any interviews you schedule in Hire will show up in Calendar. Hire also comes with built-in data analysis tools to let you identify the most suitable candidate for a role. This data can be exported to a Google Sheets spreadsheet.
Commenting on the launch, Google said that Hire is meant to simplify the recruitment process so businesses can operate more efficiently. The company cited a study by Bersin by Deloitte that found the average time required to fill a new position is 52 days. During this time, the business is unable to operate at its full capacity and could miss new opportunities.
"Hire makes it easy for you to identify talent, build strong candidate relationships and efficiently manage the interview process end-to-end," said Google. "With the introduction of Hire, customers now have a hiring app alongside G Suite's familiar, easy-to-use tools that can help them run an efficient recruiting process."
The launch of Hire comes shortly after Google rolled out a built-in job searching tool to its search engine. Google is embarking on a "company-wide initiative" to tackle the problems around jobs from the perspectives of both the jobseeker and the employer It's moving to cut established tools like LinkedIn out of the typical recruitment process, encouraging users to try its own products instead.
Hire also reflects Google's ongoing drive to add more value to its G Suite service. G Suite remains in stiff competition with Microsoft's Office 365 which has recently rolled out new apps for small businesses. Google seems to be following Microsoft's lead, exploring how it can add new products to G Suite that solve specific business problems.
Hire's aimed at small and medium-sized businesses with under 1,000 employees. The app is available from today as part of Google's wider G Suite offering. It's currently limited to businesses in the U.S. and Google hasn't specified a timeframe for a wider rollout.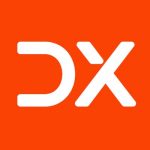 Growing world-class scaleup hubs through global lessons
Dean Hopkins, CEO at OneEleven, discusses how global scaleup hubs can learn from each other in order to build outstanding scaleups.
Any time a new global city or region emerges as a technology or innovation hub, the inevitable comparisons to Silicon Valley begin. New York as Silicon Alley, Israel as Silicon Wadi, and Toronto was recently dubbed Maple Valley to much scorn.
But it's time for globally emergent innovation hubs to look beyond Silicon Valley as they work to build scaleup success, with each location learning from the specific lessons of one another to help all players in the community succeed.
Outside the original Valley, collaboration, diversity and connections into other ecosystems are major strategic advantages for any hub that wants to scale faster – more connections, more funding, more talent, more resources and more stories to share to teach others.
Just look at Stockholm: With a population of only one million, it has developed more Unicorns per capita than any other innovation ecosystem outside Silicon Valley. Among other things, connecting into other major hubs helped propel growth and seed opportunity.
With OneEleven now established in the UK, we're applying lessons from two leading hubs — London and Toronto — to guide our strategy and propel our value. Both cities embody hard-earned scaleup lessons, like specialization, building ecosystem partnerships and leveraging the power of diverse leadership, that we believe are key to ecosystem and company success.
Focus on growing the greatest verticals
London has built an ecosystem around its strengths.
The city is by far the leading source of fintech innovation worldwide: it has the greatest concentration of fintechs and the largest workforce in fintech — it dwarfs everywhere else even New York. In the first quarter of 2017, London saw $421 million invested in its fintech industry pushing New York out of the top spot for fintech investment. The City of London has worked with a variety of institutions to rally behind this emphasis on fintech, bringing together government, educational institutions and various sources of funding to embrace the fintech ethos.
The lesson to be learned from London's focus on fintech is that innovation hubs need to concentrate their efforts in certain sectors where they already stand out as a global leader.
In Toronto, we're starting to see a lot going on in the deep AI tech space, through the Vector Institute and other organizations building on a research base of over 30 years by Dr. Geoffrey Hinton and his colleagues. Of course, there's room for improvement. While research labs are popping up regularly, with big partners involved, Toronto and Canada are lagging when it comes to patents and application of AI tech. As we build up this sector of our innovation ecosystem, we have to develop a well-rounded AI industry that includes a robust IP regime to keep AI innovation in Canada.
Diversity in leadership
Both London and Toronto also boast the highest demographic diversity of global cities, and demonstrate how valuable entrepreneurial leadership from all over the world can be. Forty percent of London residents classifying themselves as other than white according to a 2011 census, and that diversity powers the tech and innovation ecosystem in the city. Recent research shows that immigrants and people from minority backgrounds in the UK are twice as likely to be early-stage entrepreneurs.
Toronto is similarly diverse in its population, and talent is one of the reasons the city is seeing global recognition as an innovation hub.
Canada's fast-track visa program prioritizes highly skilled workers and entrepreneurs  and was created as a talent magnet for Toronto especially – last year MaRS released survey results showing 45 percent of Toronto tech companies made international hires in 2017 alone, and 35 percent of respondents used the visas to hire.
Other scaleup hubs could build valuable leadership and collaboration from a similar approach to entrepreneurship: one which looks to bring in more diverse, global talent on the leadership side, as well as the wider talent side. Scaleup communities have to be competitive on the world stage by inspiring people from all over the world to come and build their businesses there, as a lack of immigration and global perspective can starve an ecosystem of oxygen.
Culture of collaboration
We're very fortunate in Toronto to have a culture of collaboration that starts at the earliest stages of entrepreneurship, and continues throughout company growth. There's a strong expectation that you will work together, and for that reason, forming a community in Toronto is almost a matter of course.
Hubs like MaRS, 111 and the DMZ, for example, have opened up prime real estate to provide space for young companies to grow and to foster their developing businesses. Canadians have proven they are wired differently and Toronto's collaborative and inclusive culture is one of its strongest competitive advantages.
In London, there's a hyper-competitive environment for businesses, and perhaps not as naturally collaborative of an environment. That might just be because the city has only just recently seen an effort made to boost that kind collaboration from organizations like the Scaleup Institute and Tech London Advocates.
But collaboration between government, academia and business is one of the things that makes London a world-class scaleup hub.
Collaboration between groups tends to be verticalized in the UK, with TheCityUK being a prime example; the industry-led body that represents UK-based financial and professional services companies showed that collaboration between financial institutions and fintech companies can speed up the process of creating innovative products and services. By looking at IP, regulatory compliance, data protection and privacy, TheCityUK provided seven possible models for collaboration between banks and fintech companies.

Big scaleup success stories can also influence the effort to increase collaboration in scaleup hubs — and London has some amazing stories to tell.
Renewable energy company Bulb grew from 85,000 customers to 870,000 in the space of 12 months, becoming one of the fastest-growing scaleups in the UK. The company's founders Hayden Wood and Amit Gudka are immensely proud of their place in London's ecosystem. This is how how big names in a scaleup hub can advocate for an entire community.
For our part at OneEleven, we'll work hard to build up that kind of collaborative community and collective effort as we continue to expand into London's innovation ecosystem. We want to ensure that the success of these companies continues past their early stage, into growth and on into the billion-dollar club. The middle chapter is currently not being written in London — despite early stage support for companies and big success stories — and that's what 111 is here to address.

Global scale through collaboration
Innovation hubs around the world can also work together to take the friction out of companies expanding between markets. Furthermore, cooperating markets can increase their competitiveness by promoting an exchange of innovative business practices, and reap the economic benefits that scaleups can bring to innovation ecosystems.
London and Toronto are a good example of global collaboration, as they the two cities have begun to explore greater cooperation when it comes to facilitating expansion between hubs.
The Mayor of London's promotional agency London & Partners has opened an office in Toronto to better encourage Canadian businesses seeking to expand to consider London for their next destination, and to support UK businesses seeking expansion into Canada's market. Over the last decade, the organization says 44 London businesses have expanded into Toronto and 118 Canadian businesses have set up shop in London during that same period.
This is only the beginning when it comes to proper cooperation between these two cities: government, academia and innovation hubs should work together to encourage scaleups in their efforts to expand between international markets.
Greater than the global sum of our parts
At OneEleven, it seems to us that the unique evolution, and now collaboration, between the London and Toronto ecosystems signals the rise of a global network of innovation that is in its early stages.  Such a global network, powered by the diversity of each market, promises to have a dramatic effect on the ability for scaling companies to access talent, customers, investors and partners much more easily.  We are excited to be a part of the rise of this globally connected and collaborative ecosystem that builds on what was started in Silicon Valley, but brings innovation into the more global and highly connected digital present.
MovetheDial's first Global Summit puts women in tech spotlight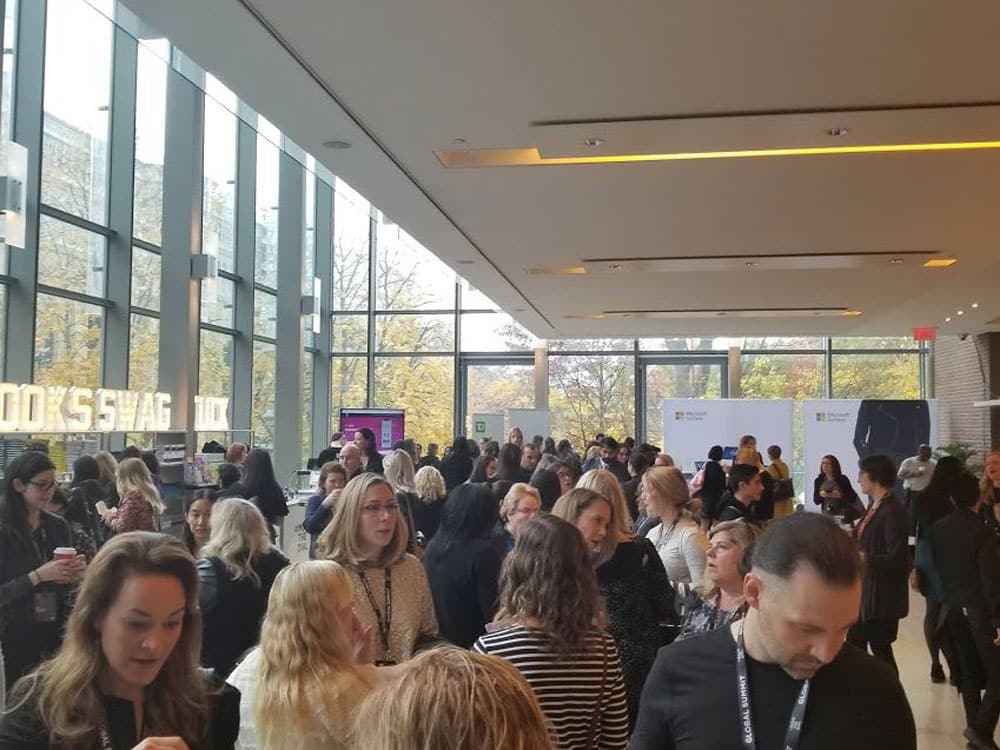 The atmosphere at MovetheDial's first Global Summit was exuberant. The event brought together thousands of attendees to celebrate and amplify women in the technology space — and find out how to push for greater equality throughout the industry.
Held at the Telus Center for Performance and Learning in Toronto, the Summit worked to further MovetheDial's goals of greater inclusion of women in the tech world. Speakers from Salesforce, Uber, CapitalOne, Backstage Capital and many other organizations rallied together to push for equality within tech, and to provide valuable advice for companies looking to do more.
Bold change needed
MovetheDial is a global movement, pushing for greater inclusion of women in technology. Since its founding, in 2017, the network has produced engagement from 10,000 people across Canada and the U.S. A report released by the organization in 2017 showed just how dire the situation really is for women in tech: just six percent of tech companies had a female CEO, and 13 percent of an average tech company's executive team is made up of women.
At the summit, Girls Who Code founder Reshma Saujani shared some equally startling numbers: women make up less than 20 percent of computing jobs in Canada and women in Canada make up 28 percent of STEM graduates.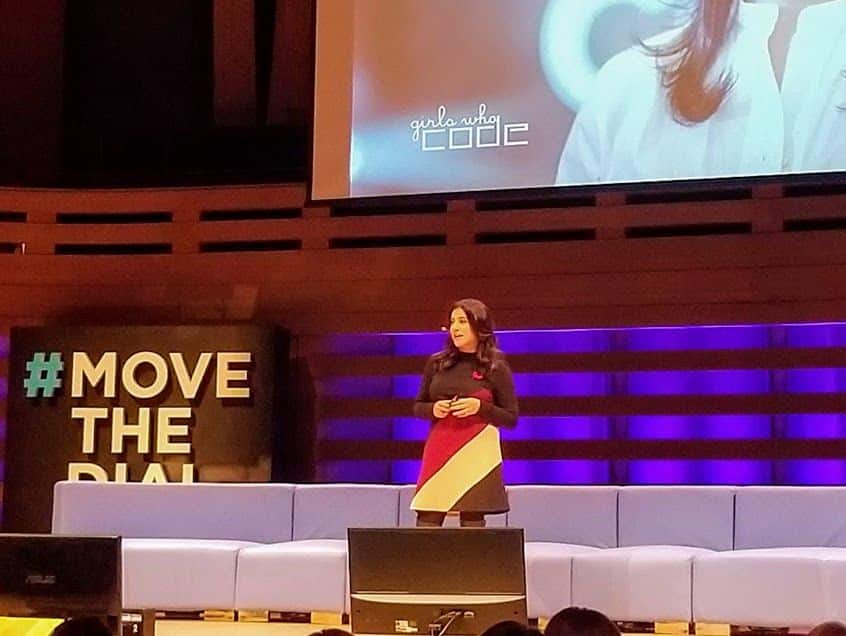 The first MovetheDial Global Summit was all about changing those numbers. The emphasis at the event was on authentic stories that can empower and amplify women in tech — as well as what companies can do to attract and retain women in the industry.
At the event, MovetheDial also launched their new Connect mentorship platform. The new tool looks to drive efficient, goal-oriented mentorship between women.
The Summit was a unique experience in the landscape of Toronto technology conferences. From the early morning electric violin that greeted attendees, to the portraits of accomplished women in STEM fields on display, the event presented a different take on how inclusive tech events can be. Of the 50 speakers at the Summit, half were people of colour, two were non-binary, and two were members of the LGBTQ community.
At #movethedialSummit @QueenMollyMol says businesses have an opportunity to change the world when it comes to equality and diversity pic.twitter.com/QHTk1K8bQu

— Digital Journal (@digitaljournal) November 7, 2018
When asked what made MovetheDial's Summit such an important event, attendee Laura Reinholz, Director of the #BMOforWomen campaign, spoke of the impact that the Summit can have for women in tech and STEM fields. Reinholz said that if she'd seen something similar during her early years of education, she would have been much more excited by the field of tech and science from the start. BMO is one of MovetheDial's partners, and Reinholz mentioned that businesses in finance are also learning how to better address issues of equality, just like so many organizations in tech are.
Taking the stage at the start of the Summit, MovetheDial founder and CEO Jodi Kovitz spoke about how inclusion and gender equality is not just a moral or business outcome imperative, even though those driving forces are important and valid — it's about creating tech that is powerful and transformative.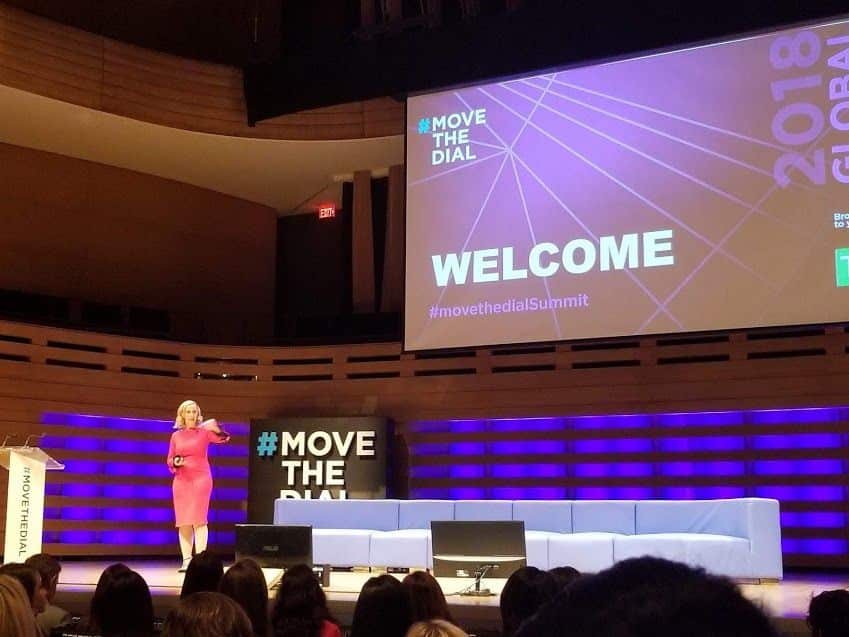 Kovitz told the crowd present that when it comes to making changes to the industry and bringing about the kind of equality revolution MovetheDial represents, it comes down to determination: "Action stems from a simple choice. Will you be a person that goes out of your way?"
Beginnings of a shift
Prior to the event, MovetheDial founder and CEO Jodi Kovitz spoke about how the shift towards a more inclusive tech space has begun. Kovitz encouraged companies looking to make the shift to a more inclusive workforce to "be bold and be courageous".
Kovitz also noted how happy she was to see that companies are moving away from being shy about their ignorance regarding equality in their organizations, and are reaching out for help — it's become more common and acceptable to admit ignorance, says Kovitz. And that creates a huge opportunity for tech businesses and organizations like MovetheDial to work together to fix it.
"This is a positive process," said Kovitz. 'We're not in the business of shaming people"


Two such businesses stepping up the equality plate are Canadian startups Wattpad and Wealthsimple. Both had company CEOs speaking at the MovetheDial Summit. Both companies have also published their diversity and inclusion data online, a crucial step in identifying problems within the organizations. Wattpad CEO Allen Lau noted how the company enacted hiring practices and Slack tools to ensure that the working environment is one that encourages diversity.
Of course as complex a process as moving the dial for women in tech is an ongoing one. As Lau stated during the Summit, "diversity and inclusion has no end date."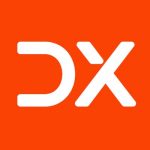 STEM education is needed for the next generation of energy workers
According to the Consumer Energy Alliance, STEM Education a must for the next generation of energy workers and a coordinated response is needed to address the education deficit.
The U.S.-based organization is calling for businesses, industry groups and universities to work together cohesively to tackle the shortfall in terms of knowledge and experience, in order for the energy sector to innovate and meet efficiency expectations.
This needs to take the form, the group argues, of STEM-focused exhibits and interactive demonstrations. The next opportunity to do so is at Consumer Energy Alliance's Energy Day Festivals, which will take place in Houston and Denver during October 2018.
The U.S. Consumer Energy Alliance seeks to work with citizens and community leaders to influence energy policies for all consumers through providing information on energy issues. Recent campaigns include highlighting the importance of affordable, reliable energy in the lives of families and businesses and seeking to improve the electric grid to enable an expansion of solar power.
To assist with the new campaign the Consumer Energy Alliance is working with the Consumer Energy Education Foundation. This follows from findings that suggest energy companies will have to hire tens of thousands of workers over the next few years in order to meet demand.
For example, research by Goldman Sachs suggests that the energy sector must hire 80,000 to 100,000 workers to accommodate necessary modifications of U.S. land rigs. Furthermore, as the take up of renewable energy increases, like solar power, new skills will be required to realise the potentials that solar, together with wind, technologies present.
The big weakness is there are insufficient numbers of suitable candidates coming through the U.S. education system to meet the requirement of the energy sector, with shortage sin the science, technology, engineering and mathematics areas.
The aim of the Energy Day Festivals will be to open up the opportunities for students to interact with exhibits so that their interest in STEM and the energy sector can be stimulated. Some of the exhibits will focus on environmental concerns and the role that renewable energy can play in addressing climate change.