MIT AI tries to eliminate buffering when streaming videos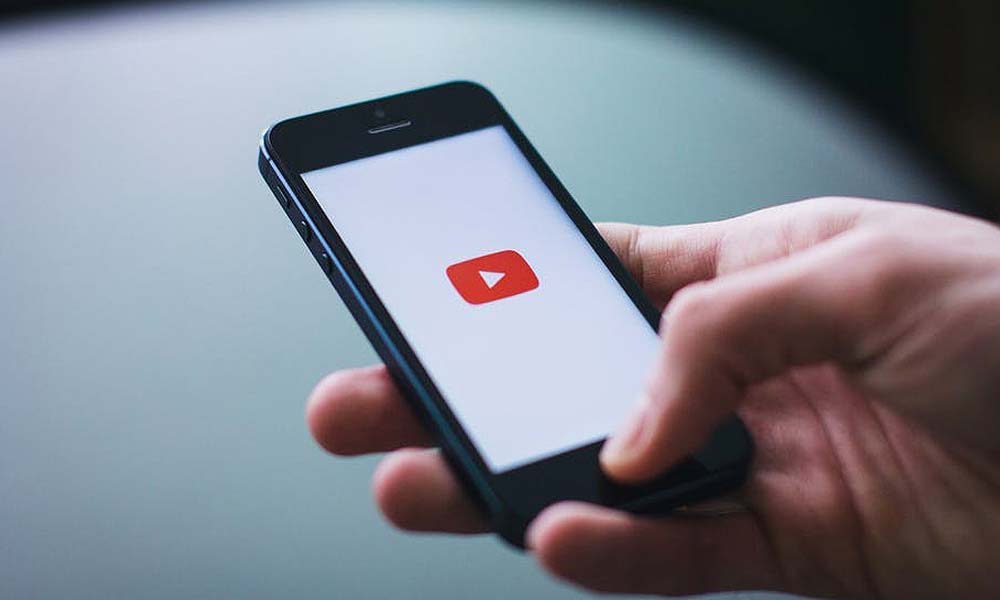 MIT has developed an AI capable of streaming video without making you wait for it to buffer. Buffering is one of the biggest hindrances publishers face when convincing viewers to watch their content. Visitors on slow connections will simply turn away.
 Engadget reports that MIT's Computer Science and Artificial Intelligence Lab (CSAIL) has come up with a solution for buffering that could put an end to the loading icons and progress bars. It tasked a neural network with trying to solve one of the biggest challenges when developing conventional buffering systems.
"Buffering" refers to the chunk-based streaming of large files over a network. When you play a video, it's effectively chopped into sections that are downloaded individually of each other. You can start watching the video without having to download the entire thing first. If your connection is slow, you might end up watching a chunk before the next one has completely downloaded, creating a frustrating experience.
Modern buffering technology uses an Adaptive Bitrate (ABR) algorithm to adjust the quality of the video as it's played. If your network quality degrades while you're watching a video, most sites will automatically reduce its resolution so chunks continue to download quickly. ABR can be implemented in two ways, either by measuring the speed of a network and dynamically adjusting quality or always working to maintain a downloaded buffer at the end of the video.
The problem is that neither approach fully solves the issue. This is what CSAIL's new Pensive AI has finally overcome. It uses a combination of both ABR techniques, offering the benefits of each one. Current buffering systems use an algorithm to determine when to switch between the ABR mechanisms. Pensive has a neural network instead, allowing it to break free from rules and always favour smoother video playback.
Pensive gets smarter over time as it comes to understand how it can obtain its biggest reward. Like other neural networks, it determines success by looking for "rewards." In this instance, the ultimate goal is to always achieve smooth playback. Any stutter causes the AI to be penalised, forcing it to an alternative approach. As it learns over time, it comes to consistently look for the highest reward, always favouring smooth video and effectively eliminating stutter.
According to the researchers behind Pensive, its behaviour could also be customised by the user. You'd be able to choose whether to allow some buffering and play at a higher resolution or to always force completely smooth playback.
"Our system is flexible for whatever you want to optimize it for," MIT professor Mohammad Alizadeh said in a statement to Engadget. "You could even imagine a user personalizing their own streaming experience based on whether they want to prioritize rebuffering versus resolution."
Pensive's success means it could eventually be adopted by commercial video streaming services. The team behind the AI first wants to explore its applications in another growing technology though. MIT is eyeing Pensive as a solution to smooth wireless virtual reality, allowing the headset cable to be removed. Pensive could overcome the hundred megabit bitrate required for VR, making wireless high-performance headsets a possibility.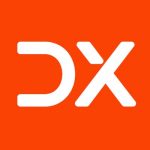 Here's the thing about how digital transformation will impact your business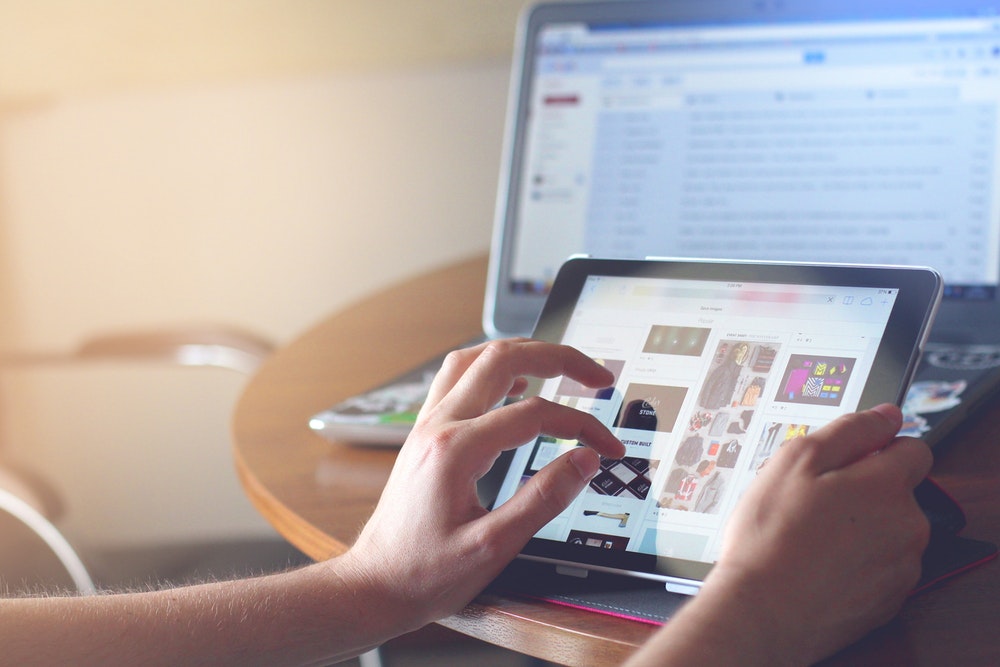 Here's the thing about digital transformation: Everyone knows it's happening.
But it's hard to know which new technology or innovation is going to be the one that upends your industry, opens up massive opportunity, threatens your company, or forever alters your role.
Today we're introducing a new, custom-tailored service to help you figure that out. The service combines journalism, research and market analysis to help you and your team understand the state of digital transformation (DX) and explore the key developments that will impact your employees and industry.
We call this our "Here's the thing about…" service. Teaming up with the DX Journal, we leverage journalists, analysts, researchers and strategists to help your company get a full picture of:
What is likely to impact your industry
Your team's readiness to deal with it
An in-depth look at major developments you need to pay attention to
Here's how it works:
This service is designed to give perspective on how digital transformation will impact your company. We present our findings in an easy-to-understand format breaking down trends for multiple departments and for every skill set with documented takeaways and action items.
We uncover and share those findings in a simple, two-step process:
Step 1: Research & interview process
Custom research on digital transformation trends impacting your industry, customers, and competitors.
One-on-one interviews with your company's executives, department heads or managers, employees and/or customers.
Step 2: Research presentation
A presentation to your company in an internal keynote-style presentation to any size group — be it a small strategy team or an all-hands employee seminar.
Our team of researchers, journalists and analysts will share the research findings, key trends in your industry and provide an overview of how well you're set up to address challenges or embrace opportunities based on the employee interviews.
Who this service is for:
Let's start by clarifying that digital transformation is not just an IT problem. Our clients are often leaders who are not technologists. In fact, many companies we speak with are surprised to learn how many areas of the business are impacted by DX, including marketing, HR, IT, sales, operations, legal, and others.
There's no escaping that every area of a business is going to have to manage change that digital transformation brings. Digital transformation should not be left for the IT department alone to figure out.
With that in mind, we've designed this report and presentation service most commonly for executives and managers in:
Operations, finance & strategy
Human resource departments
Marketing and sales departments
IT departments
Sure, you might not have to deal with artificial intelligence in your accounting department tomorrow. Or chatbots in your HR department. Or big data solutions for your manufacturing warehouse. But how can you be sure if you don't understand these emerging technologies? What if your competitors are? And what if they're getting a 6-month head start?
To get started, please contact the DX Institute.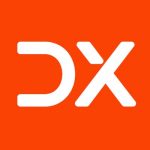 DX Journal covers the impact of digital transformation (DX) initiatives worldwide across multiple industries.
Marketers like Chipotle are turning to consulting firms to help transform their businesses — and ad agencies are nervous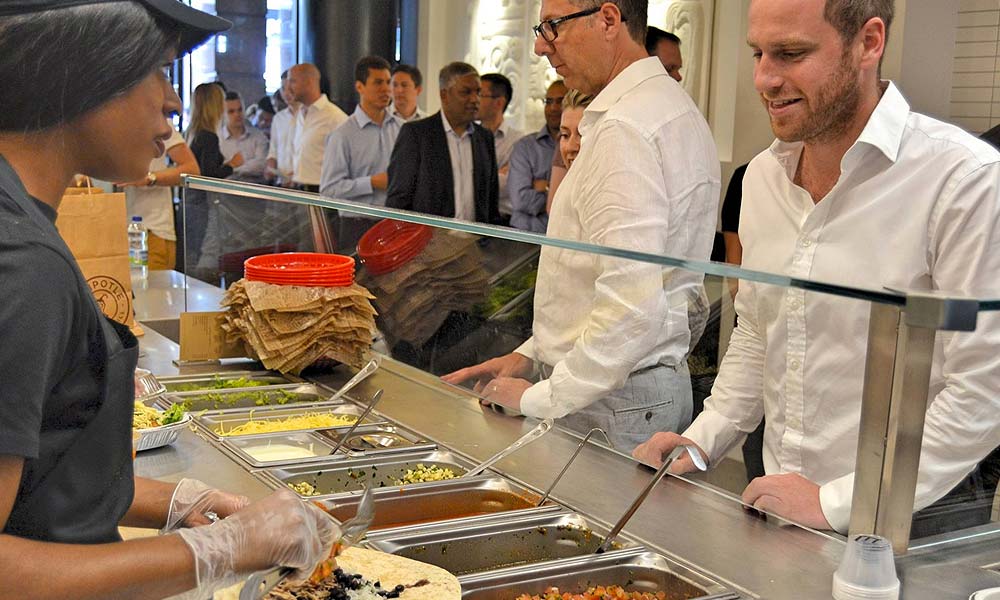 Here's why ad agencies need to worry about consulting firms: traditional ad shops can't handle burrito orders.
At least, that's what the consultants say.
Chipotle has recently tapped Deloitte Digital to build and maintain its Apple and Android Apps as it looks to implement mobile ordering across its network of restaurants. On the surface, that may not seem like that big a deal. It's just one app after all.
But as consulting giants like Accenture and Deloitte circle around the ad agency business, it's partnerships like the Chipotle app that some in the ad industry see as a harbinger of things to come.
They say that while traditional and even digital ad agencies are still great at making ads and buying media to make sure they get in front of the right people, they aren't as well equipped to make apps that are so vital to a company's business – let alone all the billing, data collection and logistical implementation required.
And as digital customer experiences become a crucial part of marketing – people are literally holding a company's brand in their hands after all – the argument is that consulting companies, with their informational services heritage, are best equipped to handle this kind of work. And the more that the Deloittes of the world can get their hooks into marketer's operations, the more ad assignments they'll be entrusted with – which puts classic ad agencies in a disadvantaged position, or so the thinking goes.
Indeed, in the ad industry, where the future of the ad agency model isconstantly being examined, consulting firms have become the new bogeyman. Fair or not, firms like Accenture and IBM are seen as having a better claim on driving real business results in an industry known for making pretty ads and making sure they get where they are supposed to.
What's so great about consultants?
Greg March, the CEO of the independent ad agency Noble People, summed up the conventional wisdom regarding consulting firms as thus: "They've got MBAs, they've got money for days, and they have access to the C-suite decision makers."
Consulting giants have also been making lots of acquisitions in this sector of late; last year, Deloitte bought the San Francisco creative agency Heat, reported Adweek.
During an interview at the Cannes ad festival in June, Michael Kassan, CEO of the ad advisory firm Medialink, even predicted that a giant consulting firm would end up buying one of the big four ad agency holding companies like WPP or Publicis.
"The real difference is, we bring a few things they don't have," said Donald Brady, principal, Deloitte Consulting LLP and Customer Experience Innovation Leader at Deloitte Digital. "We have deep industry expertise and can handle complex technical solutions. [Agencies] are coming from creative world. They don't have the depth or scale."
Brady noted that Deloitte last year recorded $37.8 billion in revenue and has a presence in over 150 companies. DeloitteDigital alone has  10,000 employees in 48 countries.
By nature, companies like Deloitte see themselves as playing a more integral role in helping assess and improve their clients' businesses that goes well beyond marketing.
"Our clients come to us with really big challenges. Transformational challenges," said Oliver Page, Principal at Deloitte Digital. Transformational challenges such as changing the way people order and pay for food in thousands of restaurants – a behavior which is increasingly becoming the central way people interact with many brands.
Page said that in the quick service restaurant category, it's very early but in some cases ordering via apps is accounting for 1% of a company's business. Chains like Panera Bread have seen digital ordering take off, as Business Insider reported in June.
"That channel really is becoming a huge revenue driver for restaurants," said Page.
"It's moving quickly. What you end up having when you interact with your customers is a much richer data set. That's what is unique [about what we do]. Making ordering easier or more convenient is what consumers are looking for, and it is what the brand represents. And making these things work in the real world, it's not easy.
"This is a testament to where the market is going," Page added.
Left brain vs. right brain
Perhaps. For his part, March argued that both ad agencies and consulting firms have their natural strengths and weaknesses, and that each side's weaknesses can be addressed by hiring different types of people.
He admits to being biased, but he believes it will be easier for ad agencies to hire more analytic-driven people than for consulting firms to get more creative.
"From what I've heard from people who have worked on both sides, the consulting firms are not really strong on how to engage creatively," he said. "A culture of creativity is really hard."
March said that agencies are hardly bereft of offering their clients potential ways to change their businesses. The question is, do they know how to execute them?
At the same time, consultants have to prove they can deliver on ad campaigns that work. "The knock on these guys has always been, they give you decks and then leave," March said. "They've got to change that. If you are going to charge somebody $2 million for a strategy that's one thing, but now they are going to have to execute."
Gene Liebel, co-founder of the digital agency Work and Co, which works with Facebook, Apple and Marriott, and others, agreed that in 2017 more marketers need help building digital tools to help them directly interact with their consumers. But he also doubted whether consulting firms are up to the task of handling the little things, or can attract the right talent to deliver.
"Someone still has to do the hard work of designing and building successful digital services, and that execution piece is what's actually the toughest," he said. "The talent pool for the best engineers and best digital designers is surprisingly small, and those people are drawn to places where they can go beyond just concepting great digital experiences. They want to make real things. And actually witness their ideas make it out into the world to be used by real consumers."
In other words, Chipotle's app better work really well. Or like many marketers, the company might soon be looking for a new agency.
This article was originally published on Business Insider. Copyright 2017. Huge consulting firms see an opportunity to displace out of touch advertising agencies — and they're taking it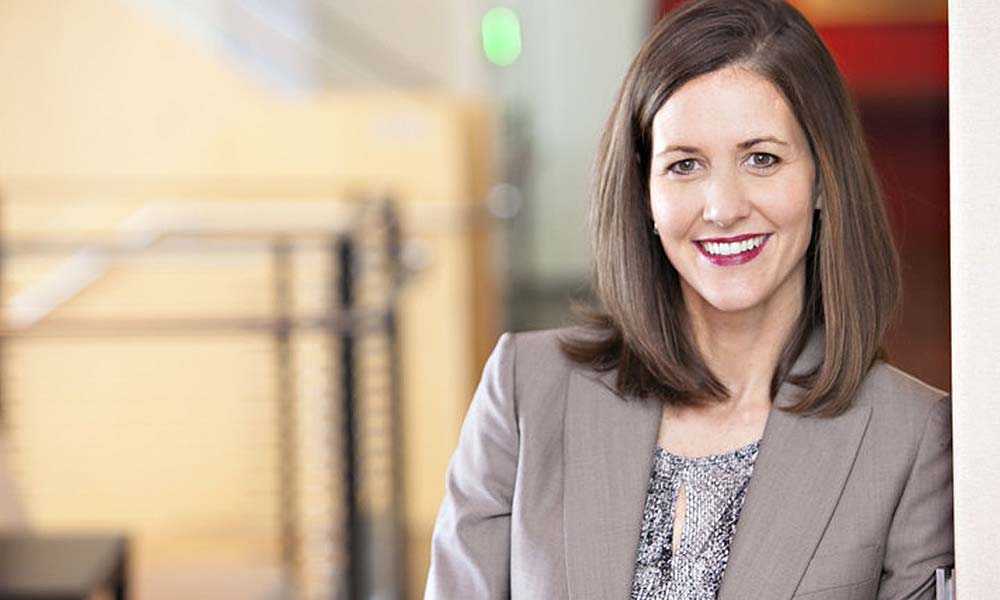 Advertising is no longer just the domain of Madison Avenue agencies.
Instead, data-rich consulting firms including Deloitte, Accenture and IBM have been moving into the business — pitching themselves as more strategic and tech-savvy advisors. 
While most agencies view these tech consultants as a looming threat, the marketing head of Deloitte Digital doesn't quite view it as a zero-sum game. Still, she does believe that many advertisers' needs are no longer being addressed with legacy tactics.
Business Insider caught up with Deloitte Digital CMO Alicia Hatch during Advertising Week last week for a chat about why there's ample space for both ad agencies and consultancies in advertising. Here's an edited version of the conversation.
Tanya Dua: You've been on an agency acquisition spree over the past few years. Where do consultancies like yours fit in the advertising landscape?
Alicia Hatch: The needs of brands have changed dramatically. Every single industry out there is getting disrupted, and advertising is no exception. So this isn't about consulting coming in to enter a new market, this is about consulting responding to the needs of brands changing.
The needs of big companies are changing dramatically. We are in the business of making them better. What that requires now is working across the entire business. You can't do marketing in isolation, separate from sales and service and business model innovation and customer model innovation…Deloitte Digital is in the business of business outcomes. That's what we do.
Dua: What specific changes in the industry are you responding to?
Hatch: The role of the chief marketing officer is changing. The CMO is playing a completely different role in the C-suite and in the boardroom now. Over 70% of CMOs now own [balance sheets], which is a huge difference from the days of being marketing as a cost center. So they have to wear a business hat and think very differently about how they are orchestrating all of their activities.
The big shift is that technology budgets are moving over to CMOs, and that's another change in how they're operating. The best CMOs right now are using data very effectively at scale, fueled by that technology, to do really precise and powerful marketing that drives growth. So they can actually pinpoint the business impact of what they're doing.
When you as a CMO can be the growth driver of the business, you have a whole new power. To empower that generation of CMOs, you need a much broader base of capabilities and understanding of business and technology strategy, understanding of depth, data and analytics — that is not what the agency model was built on originally.
We are having to save a lot of companies. 40% of all Fortune 500 companies today will not exist in 2025.
Dua:  Agencies haven't exactly welcomed consultancies into the mix. Are they justified in being threatened and accusing consultancies of buying creativity and culture?
Hatch: Creativity is the most important business skill in the 21st century.  And the role that creativity plays in a business, is expanding….Historically, it was always an outsourced model, where you send the work out to the agency and you get the deliverables back. So what we're trying to do is expand the role of creativity. And in that, there's room for a new model. That's what we have to add to the industry. What is at play here is that the whole industry is changing, and we just all need to focus on what those changes are, and shift.
Dua: Give me an example of that. What does that new model look like?
Hatch: An insurance company that we work with wanted to rethink its retirement business because they realized that in fact, millennials don't really care about retirement and don't want to engage in a conversation about retirement. The advertising creative that they had so far didn't work because the positioning they had and the topic itself was outdated for the modern consumer.
Our approach was to approach the business differently. We brought in a group of business strategists, creatives, technology strategists and design experts in a room together. We invented a new business concept that we set up within this insurance company, which is a whole new business platform about how you deliver and talk about retirement and start making it relevant to millennials in their 40s, in their 30s.
We found through our research that the concepts of health and wealth are inextricably linked. Instead of just applying that insight to a [single ad], we completely changed how that product was delivered, setting up a whole new division within the company with all of our capabilities coming together to actually enable a whole new business.
Dua: What do you think you do better than agencies?
Hatch: It's incredibly important now to understand the industry you exist in, as well as the shifts in other industries. This is super important to us in helping brands innovate and deliver their messages. It's a really important part of business strategy that consulting firms and we have the most depth in. That's the big difference in terms of what we bring to the table and how strategic we can be.
It's also about technology horsepower….Both the depth and breadth of our technology capabilities set us apart.
Dua: Yet agencies say that they're seeing consultancies in pitches, but they're not winning as any yet. And even when they are, they haven't seen creative come out of the wins. How do you respond to that?
Hatch: I think one thing that's true is that historically, agencies have been very, very public about their work. That's how they build their brands. We're the opposite. We actually work so deeply within companies and have so many [non-disclosure agreements], that we are not used to taking about ourselves or our work. We're doing the work, just not screaming about it from the rooftops.
Dua: How much of your job involves you trying to change the perceptions surrounding consultancies? Do consulting firms have a branding problem?
Hatch: Contrary to what is said, we have no trouble on actually attracting talent. It is more of a problem on the client side. We are a legacy company as well, historically known for our numbers DNA. There's definitely a perception challenge.
I think the biggest challenge is communicating our vision for how the old model needs to be redefined. We don't think that the old model of advertising is what marketers need moving forward, so what we're trying to communicate is this bigger vision.
This article was originally published on Business Insider. Copyright 2017.