The COO at BlackRock explains why the $5.7 trillion investment giant is a 'growth technology company'
Rob Goldstein is the chief operating officer of BlackRock, the world's largest asset-management firm with $5.7 trillion under management.
He heads BlackRock Solutions, the unit responsible for Aladdin, the firm's signature operating system combining risk analytics, portfolio management, and trading.
Goldstein also leads the firm's fintech effort, overseeing several recent acquisitions and investments.
They include:
BlackRock's acquisition of Cachematrix, which simplifies the cash-management process for banks and their corporate clients.
A minority stake in Scalable Capital, a Europe-based digital investment manager.
A partnership with UBS on Aladdin Risk for Wealth Management, an adaptation of BlackRock's institutional Aladdin platform.
An investment in iCapital, a fintech platform providing access alternative investments for high-net-worth investors and their financial advisers.
The acquisition of FutureAdvisor, a digital investment manager.
BlackRock is also a huge player in developing passive investment products – funds like ETFs that passively track benchmarks at a much lower cost than actively managed funds.
Business Insider recently met up with Goldstein in his Manhattan offices at BlackRock headquarters to get a sense of where he thinks fintech and passive investing are headed.
This interview has been lightly edited for clarity and length.
Rachael Levy: Do you think that the robo advice, or wealth-management space, in terms of using these new tools for risk management and transparency — do you think that it's becoming crowded at all?
Rob Goldstein: No. Just so you know, I've never been asked that question before. I don't believe it's becoming crowded at all. I believe that — I don't think we should underestimate how much opportunity there is.
The way I look at it, if you think about, who's the best in the world at something? In today's world, if you just said, who's the best in the world at building portfolios? At managing money? The reality is, it will likely be institutions and the opportunity to democratize tools, democratize data, democratize capabilities; that's what technology is all about. I think we're in the bottom of the first inning or the top of the second.
When you look at these cycles, there are a lot of companies that get flushed out in every inning, but I don't think it's at all crowded relative to the opportunity — forget about the financial opportunity — just the opportunity to help really bridge that gap. It's tremendous.
Levy: The reason I ask that is I know there are several that come across my radar. You know, there is Personal Capital trying to expand into that space; Ellevest is specializing in targeting women. There are others I could rattle off, but that's why I wonder on the consumer side if there's ever maybe confusion with "What are all these new brands coming to market?" and "Why should I choose FutureAdvisor versus Ellevest, which I saw on TV?"
Goldstein: I answered, "Is it crowded from a business perspective?" If I said from a consumer perspective, it's confusing from a consumer perspective, and I believe the winners will be people who have both established brands and have other services.
It's confusing from a consumer perspective, and I believe the winners will be people who have both established brands and other services.
And we shouldn't underestimate the importance of, if you are managing your investment portfolio, it's sort of helpful to get a checkbook type of thing as opposed to each of these are stand-alone.
The reality is, from a consumer perspective, this is all one thing, which is, this is your money and how do you leverage your money to both live and achieve certain outcomes you are striving for? And I think that the more the various elements of that can be brought together, the greater the value proposition from a consumer perspective.
Levy: How does active management fit into this? If more people — you know, mom and pop, Main Street, however you want to call them — have access to better tools now, is there any role for an active mutual fund or a bond fund and how is it going to play out for active money managers essentially?
Goldstein: I actually believe better tools make it better for both funds that are trying to generate alpha as well as people who are trying to use index products to try to generate alpha.
Risk transparency doesn't favor one investment strategy. It's a concept that extends across all investment strategies. What's interesting is that, in many regards, if you look at something like an ETF, it is a technology to just give you very efficient, cost-effective exposures. But even the way that people use ETFs are in the context of making active decisions.
And as we look at these capabilities, we think it helps to build portfolios blending the two because we believe very strongly it's not a one-size-fits-all model in sort of one direction or another. We actually believe that it's a fund debate, but it's not a portfolio-construction debate.
Levy: So this doesn't necessarily change money flowing to one type of strategy over another necessarily?
Goldstein: I don't believe so. I think that the nature of risk transparency and technology, what it should do — and this is a point in time statement — if you look at this unprecedented liquidity, the numbers are staggering. Seventy trillion dollars. I don't know what the most recent number is, but the last I've heard is sort of $70 trillion in sort of cash. It helps people migrate that savings to investment and, again, it's very hard to achieve most financial outcomes through keeping your money in cash.
And if anything, if you look at the period from the financial crisis, and you know next year will be the 10th anniversary, for example, of Lehman Brothers, if you look at those that put their money on cash for that period or those who kept in their investments, I'm not saying the risk taker who bought a bank the next day. I mean, just if you kept at it recognizing investments are a long-term game, and particularly for retirement savings, longevity in terms of being able to invest, being able to save and invest over a long period of time is your greatest asset. The people who stuck with it relative to the people who didn't have dramatically different outcomes.
Levy: And all the losses they would've remade and more, right? If you look at 2008 forward.
Goldstein: But even if they wouldn't have had such a good outcome, you know the outcome has been extraordinary, but it still would've been — over a 10-year period — it still would've been greater than keeping it in cash. So I picked a good 10-year period because it's the most recent 10-year period, but at the same time, just relative to keeping it in cash, over a long period of time through a cycle, that's the right thing to do.
Levy: Can you speak to how BlackRock views active versus passive more broadly?
Goldstein: Sure. It's incredibly simple in terms of how we view it in that our goal is to construct portfolios that achieve our planned outcomes. And we believe that often, in building those portfolios, you're blending active management and you're blending index product. We actually believe one of the greatest misnomers is this word "passive" because we don't believe any investment decision is a passive decision. You could buy an index fund but you're not doing that passively. You are making a judgment about asset allocation and other things that impact your portfolio. So when we look at it, we look at it really from, "What is the objective the client is striving for and how do you build the most efficient portfolio to get him or her or the institution to achieve that objective?" Most of the time, you see a role for both active product as well as index product in constructing that portfolio.
Levy: So you don't think there's going to be a "death of active" necessarily?
Goldstein: Not only do we believe there's not going to be a "death of active" but I think quite strongly, we've been investing in our active businesses and we've been quite transparent and vocal about some of the investments that we've made.
Levy: In the sense of expanding them?
Goldstein: So for example, we've been very focused on how we could leverage — funnily enough, this could be its own technology discussion — but we've been very focused on how we can leverage technology, big data, and other concepts to generate more alpha in portfolios. That's been a huge thrust of what we've been focused on.
Levy: In actively managed portfolios?
Goldstein: In actively managed portfolios, and obviously technology has changed so many things. I mean, look, you're recording this on your phone. The whole thing is amazing, where the world is. If I would've told you 10 years ago you would have a device that does all those things, you would've thought I was crazy. And the irony is that when you look at the devices on "Star Trek," what you have is actually cooler than many of the devices on "Star Trek."
When you look at one of the major changes, it is this combination of the data that's now available, the technologies that are available to analyze the data, and access to computing power at the price points that you can access computing power and put them together, the opportunities that creates to identify themes, trends, market paradigms is just — it's limitless.
My sales pitch is very simple: BlackRock is a growth company. BlackRock is a growth technology company and we're growing our technology functions. We have a very ambitious plan that we call "Tech 2020." And as part of that, we are looking to extend the 2,000-plus technologists we already have within BlackRock. And we're really excited about the opportunity to take a company like BlackRock, which is already, I'd say, at the forefront of technology in its industry, and, if anything, keep expanding that.
Levy: Do you anticipate buying more wealth-management-type startups? How do you see that being implemented?
Goldstein: It's a great question. I see it implemented in a variety of ways. First is, hiring and building the current capabilities that we have. Engineers, analytics, financial modeling. The second is we will continue to look at opportunities to expand our technologies through acquisition. And lastly, we have actually taken, made investments in firms that we believe have interesting technologies that we think the notion of having some sort of partnership with can accelerate client outcomes.
Levy: Are these asset-management firms?
Goldstein: No, these would be — I'm in fintech land — so, for example, we've taken an investment in a company called iCapital, which is trying to democratize access to alternative investments. We've taken an investment, we've made an investment in Scalable Capital, which is the leading digital advice platform by far in Europe, so leveraging all three of those capabilities or tools, I guess, leveraging all three of those tools in terms of continuing to accelerate our technology capabilities.
When we see interesting capabilities that we think we could help the capability and they could help us, that's what's exciting to us.
Funny enough, I wouldn't call it diversifying. I would call it extending our capabilities.
Levy: And would the common thread be that they all somehow cater to the Main Street investors versus the institutional? Cash Matrix is institutional, but the other three?
Goldstein: The other three, yes. The other three would be more on the wealth-management side.
I would just say that the starting point on the wealth-management side is such that there's so much more opportunity to help relative to the institutional side. I think they're in very different parts in terms of what the starting technology point is.
Levy: And that's just because historically retail clients have been underserved?
Goldstein: No, I don't think it's so much underserved. I always had this saying, which is, in my career, I saw on the institutional side risk go from a nice-to-have to a must-have to a must-have-the-best. I saw that cycle on the institutional side. I think that on the wealth-management side, risk, they're sort of in that middle bucket. It went from a nice-to-have to now it's becoming a must-have.
And to be clear, it's a harder problem in many ways on the wealth-management side because there are many more objectives that people are trying to fulfill. There are many more portfolios. There are many more constraints that you have within the portfolios. So it's just a harder problem. I believe the new technologies that have emerged over the past two or three years — you know, the ability to access compute power at different price points — just a variety of new technologies have really unlocked the opportunity to do it at scale in a whole new way. It's just a different scale factor.
With assistance from Raul Hernandez. This article was originally published on Business Insider. Copyright 2017. Unskilled staff threaten banks' ability to digitally transform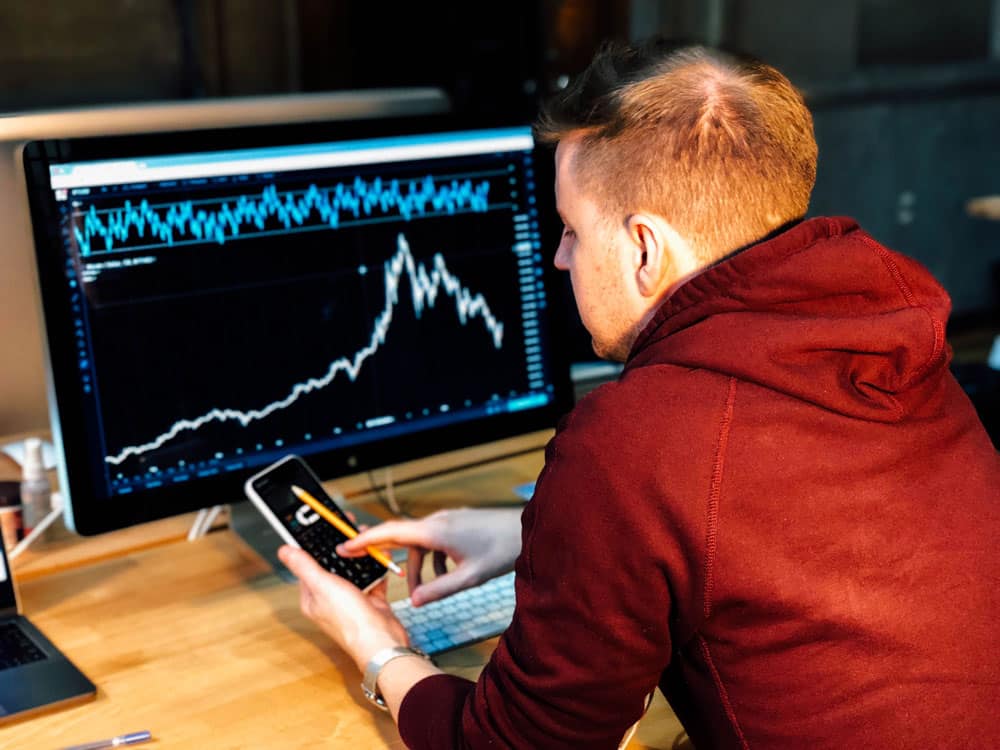 Only four percent of bank business and IT executives believe that the impact of technology on the pace of banking change has stayed the same over the past three years, while 96 percent said it has either significantly accelerated or accelerated, according to a new report from Accenture.
This technological disruption has a large effect on how banks operate, and it seems unlikely that the pace of change will decelerate anytime soon.
Here's what it means: Some technologies will have a bigger impact than others, but it will require substantial work from banks to stay on top of them.
AI is the most promising technology to transform the banking space. Forty-seven percent of respondents said AI will have the biggest impact, followed by just 19 percent saying the same for quantum computing and 17 percent for distributed ledgers and blockchain. The disappointing outcome for blockchain appears to be in line with recent announcements from banks: Citi has abandoned its plans to launch a crypto and Bank of America's tech and operations chief has expressed skepticism on the benefits of blockchain.
Banks' workforces appear to be at different stages in terms of tech savviness.Seventy-four percent of banking respondents either agree or strongly agree that their employees are more digitally mature than their organization, resulting in a workforce waiting for their organization to catch up. However, 17 percent of respondents said that over 80 percent of their workforce will have to move into new roles requiring substantial reskilling in the next three years, compared with only 5 percent saying the same for the last three years.
Additionally, banks don't know as much about third-party partners as they perhaps should. Over one in 10 banking respondents believe that their partners' security posture is extremely or very important, as well as that their consumers trust their ecosystem partners. However, only 31 percent of respondents say they know that their ecosystem partners work as diligently as they do, while 57 percent of them simply trust their partners and 10 percent hope that they are diligent.
The bigger picture: Banks need to prepare for a future that will require them to put in a lot of resources, and some might struggle.
To make the most of AI opportunities in banking, incumbents need to upskill their workforces. While AI is the most promising technology to transform the banking space, this promise can only be realized if banks have the necessary talent in-house to adopt new AI solutions. As such, they should make it a priority to upskill their staff to make AI transformation a success — which may be difficult for those players that have to upskill a majority of their workforce.
And banks need to up their security efforts since open banking is becoming a global trend.Open banking makes working with third parties more frequent. This will force banks to double down on their security efforts, as a security breach with their partners could affect customer trust in a bank's overall services. If employees aren't up to date with new technologies — including application programming interfaces used for open banking, and AI — they can't keep a bank's network secure.
This article was originally published on Business Insider. Copyright 2019. Growing world-class scaleup hubs through global lessons
Dean Hopkins, CEO at OneEleven, discusses how global scaleup hubs can learn from each other in order to build outstanding scaleups.
Any time a new global city or region emerges as a technology or innovation hub, the inevitable comparisons to Silicon Valley begin. New York as Silicon Alley, Israel as Silicon Wadi, and Toronto was recently dubbed Maple Valley to much scorn.
But it's time for globally emergent innovation hubs to look beyond Silicon Valley as they work to build scaleup success, with each location learning from the specific lessons of one another to help all players in the community succeed.
Outside the original Valley, collaboration, diversity and connections into other ecosystems are major strategic advantages for any hub that wants to scale faster – more connections, more funding, more talent, more resources and more stories to share to teach others.
Just look at Stockholm: With a population of only one million, it has developed more Unicorns per capita than any other innovation ecosystem outside Silicon Valley. Among other things, connecting into other major hubs helped propel growth and seed opportunity.
With OneEleven now established in the UK, we're applying lessons from two leading hubs — London and Toronto — to guide our strategy and propel our value. Both cities embody hard-earned scaleup lessons, like specialization, building ecosystem partnerships and leveraging the power of diverse leadership, that we believe are key to ecosystem and company success.
Focus on growing the greatest verticals
London has built an ecosystem around its strengths.
The city is by far the leading source of fintech innovation worldwide: it has the greatest concentration of fintechs and the largest workforce in fintech — it dwarfs everywhere else even New York. In the first quarter of 2017, London saw $421 million invested in its fintech industry pushing New York out of the top spot for fintech investment. The City of London has worked with a variety of institutions to rally behind this emphasis on fintech, bringing together government, educational institutions and various sources of funding to embrace the fintech ethos.
The lesson to be learned from London's focus on fintech is that innovation hubs need to concentrate their efforts in certain sectors where they already stand out as a global leader.
In Toronto, we're starting to see a lot going on in the deep AI tech space, through the Vector Institute and other organizations building on a research base of over 30 years by Dr. Geoffrey Hinton and his colleagues. Of course, there's room for improvement. While research labs are popping up regularly, with big partners involved, Toronto and Canada are lagging when it comes to patents and application of AI tech. As we build up this sector of our innovation ecosystem, we have to develop a well-rounded AI industry that includes a robust IP regime to keep AI innovation in Canada.
Diversity in leadership
Both London and Toronto also boast the highest demographic diversity of global cities, and demonstrate how valuable entrepreneurial leadership from all over the world can be. Forty percent of London residents classifying themselves as other than white according to a 2011 census, and that diversity powers the tech and innovation ecosystem in the city. Recent research shows that immigrants and people from minority backgrounds in the UK are twice as likely to be early-stage entrepreneurs.
Toronto is similarly diverse in its population, and talent is one of the reasons the city is seeing global recognition as an innovation hub.
Canada's fast-track visa program prioritizes highly skilled workers and entrepreneurs  and was created as a talent magnet for Toronto especially – last year MaRS released survey results showing 45 percent of Toronto tech companies made international hires in 2017 alone, and 35 percent of respondents used the visas to hire.
Other scaleup hubs could build valuable leadership and collaboration from a similar approach to entrepreneurship: one which looks to bring in more diverse, global talent on the leadership side, as well as the wider talent side. Scaleup communities have to be competitive on the world stage by inspiring people from all over the world to come and build their businesses there, as a lack of immigration and global perspective can starve an ecosystem of oxygen.
Culture of collaboration
We're very fortunate in Toronto to have a culture of collaboration that starts at the earliest stages of entrepreneurship, and continues throughout company growth. There's a strong expectation that you will work together, and for that reason, forming a community in Toronto is almost a matter of course.
Hubs like MaRS, 111 and the DMZ, for example, have opened up prime real estate to provide space for young companies to grow and to foster their developing businesses. Canadians have proven they are wired differently and Toronto's collaborative and inclusive culture is one of its strongest competitive advantages.
In London, there's a hyper-competitive environment for businesses, and perhaps not as naturally collaborative of an environment. That might just be because the city has only just recently seen an effort made to boost that kind collaboration from organizations like the Scaleup Institute and Tech London Advocates.
But collaboration between government, academia and business is one of the things that makes London a world-class scaleup hub.
Collaboration between groups tends to be verticalized in the UK, with TheCityUK being a prime example; the industry-led body that represents UK-based financial and professional services companies showed that collaboration between financial institutions and fintech companies can speed up the process of creating innovative products and services. By looking at IP, regulatory compliance, data protection and privacy, TheCityUK provided seven possible models for collaboration between banks and fintech companies.

Big scaleup success stories can also influence the effort to increase collaboration in scaleup hubs — and London has some amazing stories to tell.
Renewable energy company Bulb grew from 85,000 customers to 870,000 in the space of 12 months, becoming one of the fastest-growing scaleups in the UK. The company's founders Hayden Wood and Amit Gudka are immensely proud of their place in London's ecosystem. This is how how big names in a scaleup hub can advocate for an entire community.
For our part at OneEleven, we'll work hard to build up that kind of collaborative community and collective effort as we continue to expand into London's innovation ecosystem. We want to ensure that the success of these companies continues past their early stage, into growth and on into the billion-dollar club. The middle chapter is currently not being written in London — despite early stage support for companies and big success stories — and that's what 111 is here to address.

Global scale through collaboration
Innovation hubs around the world can also work together to take the friction out of companies expanding between markets. Furthermore, cooperating markets can increase their competitiveness by promoting an exchange of innovative business practices, and reap the economic benefits that scaleups can bring to innovation ecosystems.
London and Toronto are a good example of global collaboration, as they the two cities have begun to explore greater cooperation when it comes to facilitating expansion between hubs.
The Mayor of London's promotional agency London & Partners has opened an office in Toronto to better encourage Canadian businesses seeking to expand to consider London for their next destination, and to support UK businesses seeking expansion into Canada's market. Over the last decade, the organization says 44 London businesses have expanded into Toronto and 118 Canadian businesses have set up shop in London during that same period.
This is only the beginning when it comes to proper cooperation between these two cities: government, academia and innovation hubs should work together to encourage scaleups in their efforts to expand between international markets.
Greater than the global sum of our parts
At OneEleven, it seems to us that the unique evolution, and now collaboration, between the London and Toronto ecosystems signals the rise of a global network of innovation that is in its early stages.  Such a global network, powered by the diversity of each market, promises to have a dramatic effect on the ability for scaling companies to access talent, customers, investors and partners much more easily.  We are excited to be a part of the rise of this globally connected and collaborative ecosystem that builds on what was started in Silicon Valley, but brings innovation into the more global and highly connected digital present.
#ScaleStrategy Q&A: Borrowell's Co-Founder on Why Scaleups Need Values More than Culture
Eva Wong discusses how the credit and fintech company keeps applying their values to support growth.
#ScaleStrategy is produced by DX Journal and OneEleven. This editorial series delivers insights, advice, and practical recommendations to innovative and disruptive entrepreneurs and intrapreneurs. 
Humility and half an hour saved Eva Wong, co-founder and COO of credit and fintech company Borrowell, nine months of tough learning.
"I remember having a half hour conversation about building a sales team with our OneEleven office neighbour. He took me into a board room and wrote out everything that he learned and the mistakes he made in the nine months it took to build out his team. That's just one example of our first value: humility. Admitting there's someone 15 years younger who's been in business way less than I have been, but who knows way more about this than I do," she recalls.  
Wong says values and the culture that emerges from them can help companies scale by bypassing cumbersome process and bureaucracy that can slow growing organizations. As Borrowell has grown from 4 to 45 employees, Wong says she has learned that values are more fixed — and crucial — than culture.
"In the early days, we talked about culture fit. Now we talk much more about culture contribution. [New team members] don't have to fit into the existing culture. As we grow and change, the culture will too. The values are more important to hold true to," she says.
Recently, John Ruffolo, the chief executive officer of OMERS Ventures, caught up with Wong to discuss why scaleups need to pay close attention to culture, how it impacts hiring and how to scale it as the company grows.
John Ruffolo: Why is culture so key for scaleups?
Eva Wong: There's a really popular quote that says "culture eats strategy for breakfast." Culture is what keeps larger companies agile. If people don't intuitively do the right things on their own, you have to add process and that slows companies down. For us, as we grow, a really strong culture involves ensuring people understand how they help us continue to scale in a way that avoids bureaucracy.
Ruffolo: How would you describe the culture at Borrowell?
Wong: Culture isn't about perks. It's not about things we do for fun. Or how the company has shared interests. For us, it's clearly tied to our values. Our values are:
We're high-performing and humble.

We're trustworthy and team-oriented.

We love learning.

Act like owners.

Diversity makes us better.
Ruffolo: When the initial team came together, did all of you share those values?
Wong: I don't think it was as explicit. When you come together as co-founding team, you just click. It was more implicit. We did read the Netflix culture deck and said "that's what we want our culture to be!" We knew we'd have to articulate it one day because people were asking what our culture is and we wanted to be consistent in how we described it.
Ruffolo: How did the culture shift as you grew from 4 to 45 employees?
Wong: We didn't have our values established or written down when we were four people. That came when we were maybe 16 to 20. It was a collaborative, organic, bottom-up approach where we asked employees, "What's different about working here than other places you've worked?" People shared different things and we came up with the values that way.
But as we continue to grow, culture is naturally going to change and we're okay with that. It has to change. What we don't want to change are the values. We want to add people to the company who add to the culture, not necessarily stick in the lanes. We recognize that as we grow and become more diverse those values can manifest differently. We still want people to act like owners, but it just might look different compared to where we were when we started.
One thing our VP Talent, Larissa Holmes, launched within the company is a competency matrix, which explains what behaviours we expect from team members at each level of the organization. For example, if you're a senior director what does it mean to be 'high-performing and humble'? It's also a way for employees to know what competencies are needed to move from a manager to a senior manager to a director and how those things are tied to our values. Employees have to get better at exemplifying the values to move up in the organization.
Ruffolo: Do you think culture is playing a role for talent wanting to work with you?
Wong: One hundred percent it is. A lot of people will check out Glassdoor before they come in, so they already have a sense of our culture and values. We take the interview process seriously as well, since it will be their first real taste of our culture. On Glassdoor, people can actually post reviews of the interview process, even if they're not hired. There are posts from people who we turned down but who wrote positive reviews of their experience. We try to make sure that people we are interviewing see and meet various team members from different levels within the organization. That's important to us.
Part of the interview process is doing an assignment, which exemplifies our values as well. It's not just about who can talk a good game. You have to produce good work, too.
Ruffolo: In interviews, how do you describe your culture to a candidate?
Wong: Like any company, you can put values on a wall. But you need to give specific examples of how you actually live them. Our value 'act like owners' is a pretty good way of encompassing us. We really do encourage everyone to think about what they would do to make the whole company successful — to put on their CEO hat and think about what's best for the business. It encourages people to avoid thinking in a very narrow sense about their role.
Our 'high-performing and humble' value is a big part of who we are too. Humility helps us recognize that although we're all really smart and capable, you can't just operate as an island. You're dependant on your teammates, and we need to listen to our customers. Humility allows people to be able to take a step back and have their ideas challenged by others.
Ruffolo: Is there one of your five values that needs to be taken to the next level?
Wong: The value — 'diversity makes us better' — is something that we're working to improve on. Our goal is to have a gender-balanced company, and we're not there yet. We're currently at 40%, which is not bad, but it's not evenly distributed within our company. We're continuing to track as we grow as a team at different levels and different departments.
Obviously, diversity isn't only about gender. There are a number of different metrics we measure, including the percentage of employees that are born outside Canada. Since we have this focus on diversity and inclusion, I think we're more likely to attract and retain diverse talent and to promote people with different backgrounds and experiences.
Ruffolo: Which entrepreneur inspires you the most and why?
Wong: There's an entrepreneur named Kim Scott who has written a great book called "Radical Candor". I admire her because she's been very effective as a business person and operator without losing her humanity. She still cares very much about her team, and I think she would say those two things reinforce each other, whereas some people think you can either be a strong operator or a good person. She said in order to be an effective operator, you have to care about your team and have authentic relationships.
Ruffolo: Are there are books that helped you in your scaleup journey?
Wong: I read a book by Adam Grant called "Give and Take". He talks about people falling into one of three categories: givers, takers, and matchers. Within givers, there are smart givers and there are pushovers — those who give but not in a smart way. They tend to burnout and get taken advantage of. Of all those groups, those who do the best are the smart givers. At Borrowell, we ask ourselves: "how do I give smart without burning out or being taken advantage of?"
Ruffolo: What is your number one piece of advice for a founder in the scaleup stage?
Wong: Constantly reevaluate what you're doing and make sure you're still working on the highest value things. When you're scaling, things are constantly changing and you have to keep reevaluating your role. Are you spending your time doing the most high value activities?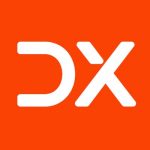 #ScaleStrategy is produced by DX Journal and OneEleven. This editorial series delivers insights, advice, and practical recommendations to innovative and disruptive entrepreneurs and intrapreneurs.