Morgan Stanley launches robo-advisor to attract young investors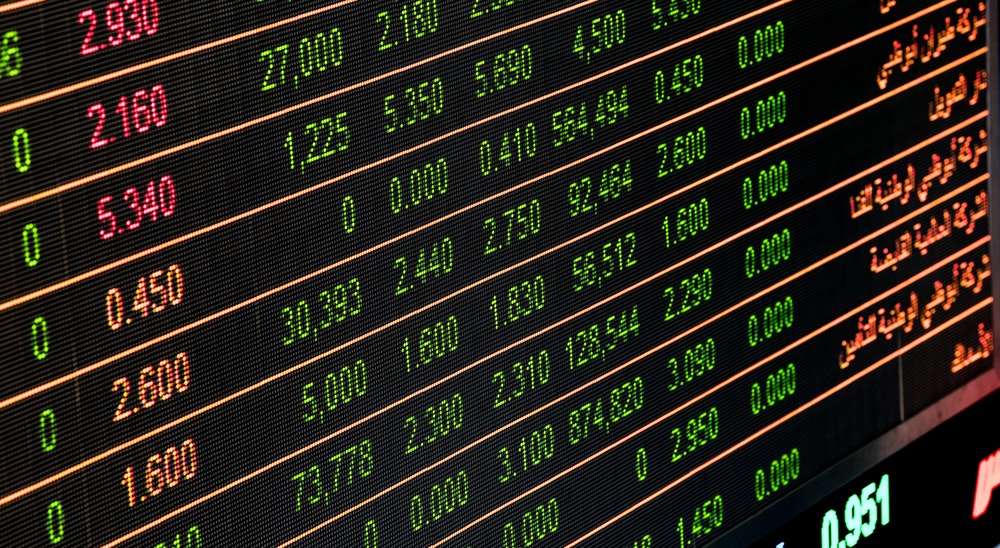 Morgan Stanley has announced a new "robo-advisor" service to help young investors get started with small portfolios.
As Computer Business Review reports, the robo-advisor is tailored specifically towards younger investors who have "less complex needs." It comes with a 0.35% advisory fee that's designed to reflect its aims of helping new investors manage their first portfolios.
Built entirely inhouse by Morgan Stanley, the fully automated system is available online and comes with several customization options.
Automated investment
Robo-advising is set to become much more common over the next few years, making it easier for new investors to get started. Increasing amounts of wealth will be overseen by digital agents, with Business Insider predicting the figure will reach $4.6 trillion by 2022.
By launching its own service with a specific target audience, Morgan Stanley also positions itself to remain relevant as robo-advising becomes more prolific.
In the near-term, technological and human advisers are likely to coalesce to deliver more timely information to investors. An investor might retain traditional advice options for when they need to make major financial decisions or engage with large portfolios. Robo-advisers will allow investors to get real-time details using a smartphone, enabling more rapid responses to changes in their portfolio.
The introduction of digital assistance services could make investment more efficient and allow participants to create higher returns. This will eventually lead investors back to companies like Morgan Stanley, seeking advice on how to manage increasingly complex portfolios. Morgan Stanley's new robo-advisor is designed to step towards this scenario, where the use of digital tech brings about new opportunities for investors and financial providers.
Socially-responsible portfolios
The service requires a $5,000 starting investment, which Morgan Stanley believes will be accessible to young people interested in seriously investing. Users can follow the service's advice to invest in specially-designed portfolios, including options built around sustainability and emerging technology. The company hopes the seven themed portfolios will have enough appeal to attract investors by matching their interests.
Morgan Stanley intends the service to diversify its client base by allowing it to reach young customers sooner. People who start to accumulate wealth through the robo-advisor will be able to transfer to the company's main advisory services.
The program will allow investors to start small, learning how to make decisions by engaging with socially responsible portfolios. As their needs become more complex, Morgan Stanley will be prepared to sell its more lucrative advice services. The strategy lets the company access a new demographic by using digital technology to upsell young clients to more expensive services.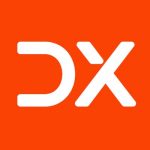 Growing world-class scaleup hubs through global lessons
Dean Hopkins, CEO at OneEleven, discusses how global scaleup hubs can learn from each other in order to build outstanding scaleups.
Any time a new global city or region emerges as a technology or innovation hub, the inevitable comparisons to Silicon Valley begin. New York as Silicon Alley, Israel as Silicon Wadi, and Toronto was recently dubbed Maple Valley to much scorn.
But it's time for globally emergent innovation hubs to look beyond Silicon Valley as they work to build scaleup success, with each location learning from the specific lessons of one another to help all players in the community succeed.
Outside the original Valley, collaboration, diversity and connections into other ecosystems are major strategic advantages for any hub that wants to scale faster – more connections, more funding, more talent, more resources and more stories to share to teach others.
Just look at Stockholm: With a population of only one million, it has developed more Unicorns per capita than any other innovation ecosystem outside Silicon Valley. Among other things, connecting into other major hubs helped propel growth and seed opportunity.
With OneEleven now established in the UK, we're applying lessons from two leading hubs — London and Toronto — to guide our strategy and propel our value. Both cities embody hard-earned scaleup lessons, like specialization, building ecosystem partnerships and leveraging the power of diverse leadership, that we believe are key to ecosystem and company success.
Focus on growing the greatest verticals
London has built an ecosystem around its strengths.
The city is by far the leading source of fintech innovation worldwide: it has the greatest concentration of fintechs and the largest workforce in fintech — it dwarfs everywhere else even New York. In the first quarter of 2017, London saw $421 million invested in its fintech industry pushing New York out of the top spot for fintech investment. The City of London has worked with a variety of institutions to rally behind this emphasis on fintech, bringing together government, educational institutions and various sources of funding to embrace the fintech ethos.
The lesson to be learned from London's focus on fintech is that innovation hubs need to concentrate their efforts in certain sectors where they already stand out as a global leader.
In Toronto, we're starting to see a lot going on in the deep AI tech space, through the Vector Institute and other organizations building on a research base of over 30 years by Dr. Geoffrey Hinton and his colleagues. Of course, there's room for improvement. While research labs are popping up regularly, with big partners involved, Toronto and Canada are lagging when it comes to patents and application of AI tech. As we build up this sector of our innovation ecosystem, we have to develop a well-rounded AI industry that includes a robust IP regime to keep AI innovation in Canada.
Diversity in leadership
Both London and Toronto also boast the highest demographic diversity of global cities, and demonstrate how valuable entrepreneurial leadership from all over the world can be. Forty percent of London residents classifying themselves as other than white according to a 2011 census, and that diversity powers the tech and innovation ecosystem in the city. Recent research shows that immigrants and people from minority backgrounds in the UK are twice as likely to be early-stage entrepreneurs.
Toronto is similarly diverse in its population, and talent is one of the reasons the city is seeing global recognition as an innovation hub.
Canada's fast-track visa program prioritizes highly skilled workers and entrepreneurs  and was created as a talent magnet for Toronto especially – last year MaRS released survey results showing 45 percent of Toronto tech companies made international hires in 2017 alone, and 35 percent of respondents used the visas to hire.
Other scaleup hubs could build valuable leadership and collaboration from a similar approach to entrepreneurship: one which looks to bring in more diverse, global talent on the leadership side, as well as the wider talent side. Scaleup communities have to be competitive on the world stage by inspiring people from all over the world to come and build their businesses there, as a lack of immigration and global perspective can starve an ecosystem of oxygen.
Culture of collaboration
We're very fortunate in Toronto to have a culture of collaboration that starts at the earliest stages of entrepreneurship, and continues throughout company growth. There's a strong expectation that you will work together, and for that reason, forming a community in Toronto is almost a matter of course.
Hubs like MaRS, 111 and the DMZ, for example, have opened up prime real estate to provide space for young companies to grow and to foster their developing businesses. Canadians have proven they are wired differently and Toronto's collaborative and inclusive culture is one of its strongest competitive advantages.
In London, there's a hyper-competitive environment for businesses, and perhaps not as naturally collaborative of an environment. That might just be because the city has only just recently seen an effort made to boost that kind collaboration from organizations like the Scaleup Institute and Tech London Advocates.
But collaboration between government, academia and business is one of the things that makes London a world-class scaleup hub.
Collaboration between groups tends to be verticalized in the UK, with TheCityUK being a prime example; the industry-led body that represents UK-based financial and professional services companies showed that collaboration between financial institutions and fintech companies can speed up the process of creating innovative products and services. By looking at IP, regulatory compliance, data protection and privacy, TheCityUK provided seven possible models for collaboration between banks and fintech companies.

Big scaleup success stories can also influence the effort to increase collaboration in scaleup hubs — and London has some amazing stories to tell.
Renewable energy company Bulb grew from 85,000 customers to 870,000 in the space of 12 months, becoming one of the fastest-growing scaleups in the UK. The company's founders Hayden Wood and Amit Gudka are immensely proud of their place in London's ecosystem. This is how how big names in a scaleup hub can advocate for an entire community.
For our part at OneEleven, we'll work hard to build up that kind of collaborative community and collective effort as we continue to expand into London's innovation ecosystem. We want to ensure that the success of these companies continues past their early stage, into growth and on into the billion-dollar club. The middle chapter is currently not being written in London — despite early stage support for companies and big success stories — and that's what 111 is here to address.

Global scale through collaboration
Innovation hubs around the world can also work together to take the friction out of companies expanding between markets. Furthermore, cooperating markets can increase their competitiveness by promoting an exchange of innovative business practices, and reap the economic benefits that scaleups can bring to innovation ecosystems.
London and Toronto are a good example of global collaboration, as they the two cities have begun to explore greater cooperation when it comes to facilitating expansion between hubs.
The Mayor of London's promotional agency London & Partners has opened an office in Toronto to better encourage Canadian businesses seeking to expand to consider London for their next destination, and to support UK businesses seeking expansion into Canada's market. Over the last decade, the organization says 44 London businesses have expanded into Toronto and 118 Canadian businesses have set up shop in London during that same period.
This is only the beginning when it comes to proper cooperation between these two cities: government, academia and innovation hubs should work together to encourage scaleups in their efforts to expand between international markets.
Greater than the global sum of our parts
At OneEleven, it seems to us that the unique evolution, and now collaboration, between the London and Toronto ecosystems signals the rise of a global network of innovation that is in its early stages.  Such a global network, powered by the diversity of each market, promises to have a dramatic effect on the ability for scaling companies to access talent, customers, investors and partners much more easily.  We are excited to be a part of the rise of this globally connected and collaborative ecosystem that builds on what was started in Silicon Valley, but brings innovation into the more global and highly connected digital present.
#ScaleStrategy Q&A: Borrowell's Co-Founder on Why Scaleups Need Values More than Culture
Eva Wong discusses how the credit and fintech company keeps applying their values to support growth.
#ScaleStrategy is produced by DX Journal and OneEleven. This editorial series delivers insights, advice, and practical recommendations to innovative and disruptive entrepreneurs and intrapreneurs. 
Humility and half an hour saved Eva Wong, co-founder and COO of credit and fintech company Borrowell, nine months of tough learning.
"I remember having a half hour conversation about building a sales team with our OneEleven office neighbour. He took me into a board room and wrote out everything that he learned and the mistakes he made in the nine months it took to build out his team. That's just one example of our first value: humility. Admitting there's someone 15 years younger who's been in business way less than I have been, but who knows way more about this than I do," she recalls.  
Wong says values and the culture that emerges from them can help companies scale by bypassing cumbersome process and bureaucracy that can slow growing organizations. As Borrowell has grown from 4 to 45 employees, Wong says she has learned that values are more fixed — and crucial — than culture.
"In the early days, we talked about culture fit. Now we talk much more about culture contribution. [New team members] don't have to fit into the existing culture. As we grow and change, the culture will too. The values are more important to hold true to," she says.
Recently, John Ruffolo, the chief executive officer of OMERS Ventures, caught up with Wong to discuss why scaleups need to pay close attention to culture, how it impacts hiring and how to scale it as the company grows.
John Ruffolo: Why is culture so key for scaleups?
Eva Wong: There's a really popular quote that says "culture eats strategy for breakfast." Culture is what keeps larger companies agile. If people don't intuitively do the right things on their own, you have to add process and that slows companies down. For us, as we grow, a really strong culture involves ensuring people understand how they help us continue to scale in a way that avoids bureaucracy.
Ruffolo: How would you describe the culture at Borrowell?
Wong: Culture isn't about perks. It's not about things we do for fun. Or how the company has shared interests. For us, it's clearly tied to our values. Our values are:
We're high-performing and humble.

We're trustworthy and team-oriented.

We love learning.

Act like owners.

Diversity makes us better.
Ruffolo: When the initial team came together, did all of you share those values?
Wong: I don't think it was as explicit. When you come together as co-founding team, you just click. It was more implicit. We did read the Netflix culture deck and said "that's what we want our culture to be!" We knew we'd have to articulate it one day because people were asking what our culture is and we wanted to be consistent in how we described it.
Ruffolo: How did the culture shift as you grew from 4 to 45 employees?
Wong: We didn't have our values established or written down when we were four people. That came when we were maybe 16 to 20. It was a collaborative, organic, bottom-up approach where we asked employees, "What's different about working here than other places you've worked?" People shared different things and we came up with the values that way.
But as we continue to grow, culture is naturally going to change and we're okay with that. It has to change. What we don't want to change are the values. We want to add people to the company who add to the culture, not necessarily stick in the lanes. We recognize that as we grow and become more diverse those values can manifest differently. We still want people to act like owners, but it just might look different compared to where we were when we started.
One thing our VP Talent, Larissa Holmes, launched within the company is a competency matrix, which explains what behaviours we expect from team members at each level of the organization. For example, if you're a senior director what does it mean to be 'high-performing and humble'? It's also a way for employees to know what competencies are needed to move from a manager to a senior manager to a director and how those things are tied to our values. Employees have to get better at exemplifying the values to move up in the organization.
Ruffolo: Do you think culture is playing a role for talent wanting to work with you?
Wong: One hundred percent it is. A lot of people will check out Glassdoor before they come in, so they already have a sense of our culture and values. We take the interview process seriously as well, since it will be their first real taste of our culture. On Glassdoor, people can actually post reviews of the interview process, even if they're not hired. There are posts from people who we turned down but who wrote positive reviews of their experience. We try to make sure that people we are interviewing see and meet various team members from different levels within the organization. That's important to us.
Part of the interview process is doing an assignment, which exemplifies our values as well. It's not just about who can talk a good game. You have to produce good work, too.
Ruffolo: In interviews, how do you describe your culture to a candidate?
Wong: Like any company, you can put values on a wall. But you need to give specific examples of how you actually live them. Our value 'act like owners' is a pretty good way of encompassing us. We really do encourage everyone to think about what they would do to make the whole company successful — to put on their CEO hat and think about what's best for the business. It encourages people to avoid thinking in a very narrow sense about their role.
Our 'high-performing and humble' value is a big part of who we are too. Humility helps us recognize that although we're all really smart and capable, you can't just operate as an island. You're dependant on your teammates, and we need to listen to our customers. Humility allows people to be able to take a step back and have their ideas challenged by others.
Ruffolo: Is there one of your five values that needs to be taken to the next level?
Wong: The value — 'diversity makes us better' — is something that we're working to improve on. Our goal is to have a gender-balanced company, and we're not there yet. We're currently at 40%, which is not bad, but it's not evenly distributed within our company. We're continuing to track as we grow as a team at different levels and different departments.
Obviously, diversity isn't only about gender. There are a number of different metrics we measure, including the percentage of employees that are born outside Canada. Since we have this focus on diversity and inclusion, I think we're more likely to attract and retain diverse talent and to promote people with different backgrounds and experiences.
Ruffolo: Which entrepreneur inspires you the most and why?
Wong: There's an entrepreneur named Kim Scott who has written a great book called "Radical Candor". I admire her because she's been very effective as a business person and operator without losing her humanity. She still cares very much about her team, and I think she would say those two things reinforce each other, whereas some people think you can either be a strong operator or a good person. She said in order to be an effective operator, you have to care about your team and have authentic relationships.
Ruffolo: Are there are books that helped you in your scaleup journey?
Wong: I read a book by Adam Grant called "Give and Take". He talks about people falling into one of three categories: givers, takers, and matchers. Within givers, there are smart givers and there are pushovers — those who give but not in a smart way. They tend to burnout and get taken advantage of. Of all those groups, those who do the best are the smart givers. At Borrowell, we ask ourselves: "how do I give smart without burning out or being taken advantage of?"
Ruffolo: What is your number one piece of advice for a founder in the scaleup stage?
Wong: Constantly reevaluate what you're doing and make sure you're still working on the highest value things. When you're scaling, things are constantly changing and you have to keep reevaluating your role. Are you spending your time doing the most high value activities?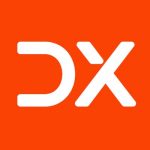 #ScaleStrategy is produced by DX Journal and OneEleven. This editorial series delivers insights, advice, and practical recommendations to innovative and disruptive entrepreneurs and intrapreneurs.
3 Things to Know About Scaling Culture Through Values
Co-founder and COO of Borrowell on the power of values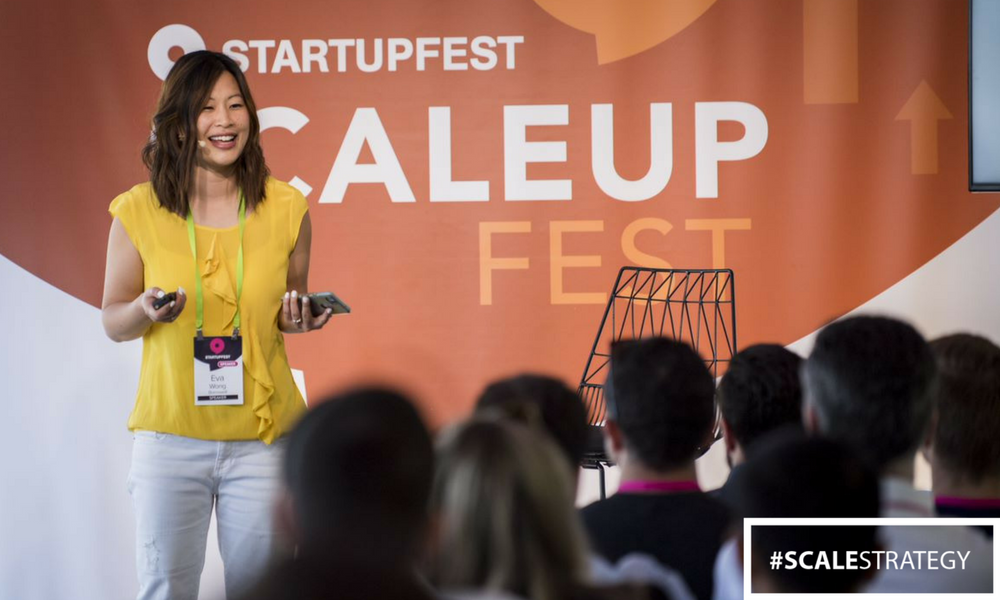 #ScaleStrategy is produced by DX Journal and OneEleven. This editorial series delivers insights, advice, and practical recommendations to innovative and disruptive entrepreneurs and intrapreneurs. 
"For us having a strong culture that's linked to our values has been key to being successful," says Eva Wong, co-founder and COO of credit and fintech company Borrowell, an alum of OneEleven.
As Wong has helped grow Borrowell from a team of 4 to 45, she has learned that being clear on values is more important than maintaining a culture through scale. Culture emerges from a company's values, she says, and both together help companies avoid the need to create cumbersome process and bureaucracy that can slow down growth.
"Values and culture are what keeps larger companies agile," she says. "If people don't do the right things on their own, you have add to process and that slows companies down."  
When Borrowell was first founded, they didn't have their values written down, says Wong. As they grew, they needed to articulate those same values clearly for the scaling team.
"We first did it when we were about 16 to 20 people. It was a collaborative, organic, bottom-up approach where we asked employees, 'What's different about working here than other places you've worked?' People shared different things and we came up with the values that way."
About a year ago, as growth continued and Borrowell raised another round of funding, Wong and the rest of the management team knew they needed to add one more value: diversity.
"We care a lot about diversity. Checking off a diversity box and getting them in the door isn't enough. We want diversity of opinions and to retain diverse employees," she says.
Today, Borrowell's values are:
We're high-performing and humble

We're trustworthy and team-oriented

We love learning

Act like owners

Diversity makes us better
For scaleups looking to refine their values and culture, Wong has three key lessons she has learned through the evolution of Borrowell.
1) Values Over Culture
"It's more about values and less about culture," says Wong. "We're open to our culture changing, but want to keep our values consistent."
In the early says, she says, the founders talked about culture fit, while now they talk about culture contribution. Employees don't have to fit the existing culture or share the same personalities as current employees because those things will grow and change as the company does.
In fact, Wong wants to see a diversity of culture at Borrowell and is open to seeing their values manifest themselves differently as they continue to grow.
"We want to add people to the company who add to the culture, not necessarily stick in existing lanes. As we grow and become more diverse those values will look different. We still want people to 'act like owners', but it just might look different as we grow compared to where we were when we started," she says.
2) Ask About Values When Hiring  
One lesson Wong learned through trial and error was to be explicit in interviews about the company's values and share what they mean.
"We take the interview process seriously, since it will be a person's first real taste of our values and culture," she says. "We embedded our values into the process and we have specific questions we ask during around each of the values to make sure people are aligned with them."
Part of the interviewing process at Borrowell is to do an assignment, which helps the team see the work a candidate actually produces.
"It's not just about who can talk a good game," says Wong. In addition, candidates interview and meet with various people from different levels within the organization who discuss how values are executed throughout the company.
3) Empower Employee Success with Values
Wong and her management team have taken their values one step further in an effort to support the scaling company.
"When we started, people were in contact with the founders every day. But as we've grown, that's less true. So we need to define what each of our values mean at different seniority levels and not just demonstrated by the management team."
To address this, they launched a competency matrix that defines what skills and behaviours are needed for the values at each level of the organization.
"If you're a director, what does it mean to be high performing but humble," she says. "We're communicating what it takes to move from a manager to a senior manager to a director and what is expected. It's part of the promotion process. Employees actually have to get better at exemplifying the values to move up in the company."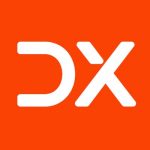 #ScaleStrategy is produced by DX Journal and OneEleven. This editorial series delivers insights, advice, and practical recommendations to innovative and disruptive entrepreneurs and intrapreneurs.