Understanding the legal risks of deploying AI in businesses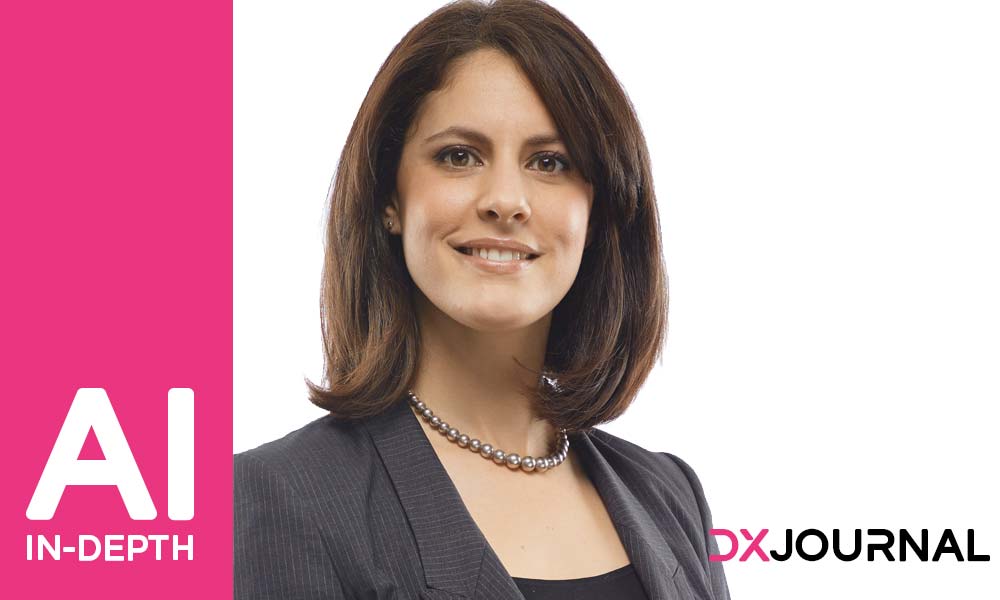 Artificial intelligence (AI) is bringing an array of opportunities and challenges to businesses. Not least of these new changes is legal risk.
DX Journal spoke with Carole Piovesan, Litigator and Team Lead on AI, Privacy, Cybersecurity and Data Management group at McCarthy Tetrault, to find out how AI will affect businesses, who should be addressing the legal risks AI poses to society and how the legal practice itself is being affected by AI.
DX Journal: To what extent does AI pose a legal risk to enterprises looking to incorporate this technology?
Carole Piovesan: Since there's a lot of talk about AI, let me start with a very short definition. AI is an umbrella term that encompasses different processes such as natural language processing (like Siri), image recognition, machine learning and deep learning. The "AI" that draws a lot of attention these days – both negative and positive – is usually machine learning and deep learning, both of which involve self-teaching and self-executing systems.
AI offers a lot of opportunity for businesses looking to improve efficiencies and cut costs. Depending on the purpose of the system, however, it can present certain legal risks.
For instance, AI systems require lots of data to train systems on how to accurately perform a certain task. Access to data is largely governed by the Personal Information Protection and Electronic Documents Act which sets parameters for how to legally access, store and use data, among other things. Companies need to understand how to comply with privacy legislation to avoid reprimand or sanction. In addition, amassing huge quantities of data could lead to competition issues around data monopolies, among other things.
Then there is the issue of liability where a system does something it shouldn't have done or doesn't do something it should have done. In self-teaching and self-executing systems, questions arise as to who should bear liability for harm caused by the system. This leads to the corollary issue of proof. The pathway to a particular output for these systems is notoriously difficult to understand.
There is a whole movement around increasing the interpretability of AI systems, particularly where systems are used in matters that directly affect human life such as medical diagnosis and criminal law.  
DX Journal: Which industries are likely to be most affected by the legal risks that AI brings to businesses?
Piovesan: I wouldn't think of it as industries that will be most affected by AI, but tasks. Every industry has the potential to be affected by advanced technologies including deep learning systems. The idea is that AI systems can perform routine, repetitive tasks better, faster and cheaper than humans. Every industry has processes that are repetitive in nature and that can be improved by AI.
That said, in the near-term, industries that are expected to be deeply affected by AI include transportation, medicine, law, insurance, accounting, manufacturing, retail, financial services, among others. Sectors that are less obvious but that are benefitting from AI include oil and gas, and mineral extraction, in which AI is being used to more safely and efficiently extract natural resources.
DX Journal: What should businesses focus on as they begin to onboard AI tools?
Piovesan: Depending on the purpose and complexity of the technology, business will want to develop a better understanding of AI technologies, as well as risk management strategies for incorporating more sophisticated technologies into their operations. Increasingly we're seeing an interest in creating legal assessment tools specific to AI technologies. 
DX Journal: Who is addressing the legal risks created by AI in society?
Piovesan: Many different actors have a role to play in ensuring safe, beneficial and productive innovation. I would say that provincial and federal governments need to kick-start a dialogue with the academic and private sectors around issues specific to AI technology. One critical area for greater discussion is with respect to the interpretability of AI systems, and requirements for explainability for systems used with direct impact on human rights and well-being.
The EU and UK are examples of jurisdictions that are undergoing regular consultations to inform a possible regulatory framework on AI. Canada has also done such consultations but I think more is needed.
The academic and private sectors are tasked with advancing innovation but, as we have seen with the 2017 Asilomar principles, for example, they can also lead in defining appropriate standards and codes of conduct to promote responsible and productive research and innovation.
Canada is well-situated in the AI field. Some of the foundational thought-leaders of deep learning are based in Canada. We have tremendous academic talent here.
Plus, the federal government announced $125 million in research and development focused AI and nearly $1 billion over 5 years to promote innovation superclusters.
These announcements made international headlines which is important to show the world that Canada is the place to be for research and innovation (not to mention we are known for having the second largest tech sector outside Silicon Valley).
Finally, Canada is a well-respected international player and AI is technology will require a coordinated international approach, especially with respect to data sharing and in the military and defence contexts. Canada is very well placed to add-value to any international dialogue on AI.
DX Journal: How is AI changing the legal practice itself?
Piovesan: AI presents tremendous opportunity in the legal profession. As lawyer become more exposed to and comfortable with the technology, we will increasingly incorporate AI into all aspects of our practice.
The law firm can use AI to streamline internal processes such as mandate scoping. By understanding how much a typical piece of legal work costs, law firms can more quickly and accurately estimate new work that is similar in scope.
At my firm, McCarthy Tétrault, we're using AI in M&A due diligence work. In so doing, we're able to complete due diligence for an M&A transaction in a fraction of time and for a fraction of traditional costs.
AI is also being introduced on the litigation side through systems that can complete legal research of concepts. It is also being used in e-discovery to increasingly categorize documents and predict relevance.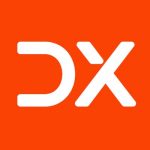 Q&A: Thomson Reuters Canada's Dr. Khalid Al-Kofahi on applying AI to business challenges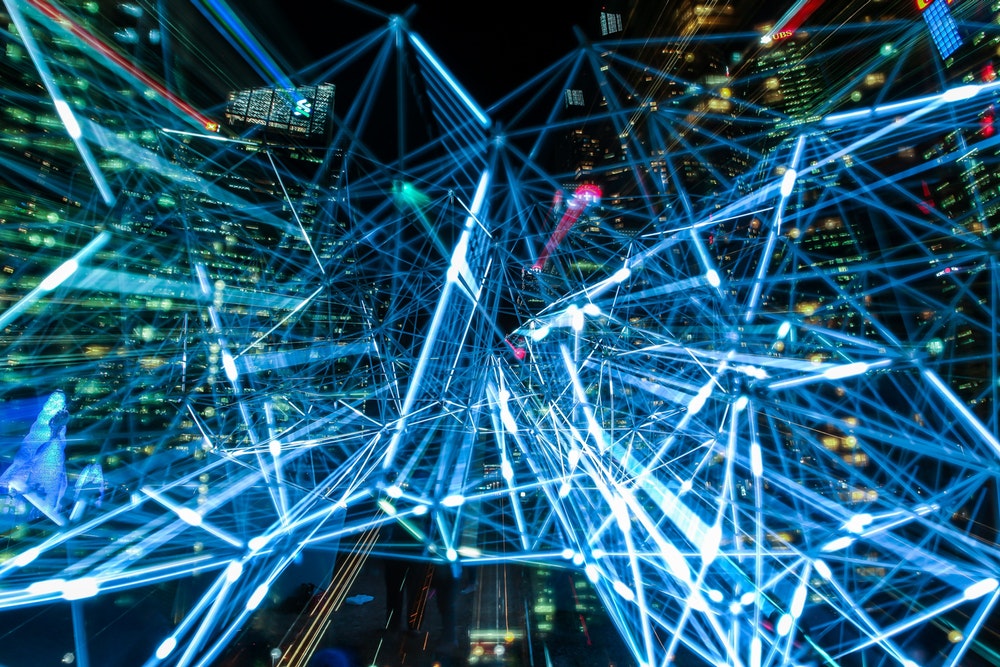 Artificial intelligence is impacting on a range of businesses and professions, moving from something niche to an activity that is part and parcel of everyday operations. Dr. Khalid Al-Kofahi, of Thomson Reuters, provides some insights.
Dr. Khalid Al-Kofahi is a leading artificial intelligence expert and the Vice President of Research and Development at Thomson Reuters Canada. Dr. Al-Kofahi heads up the company's corporate R&D work globally and he leads its Toronto-based Centre for AI and Cognitive Computing.
Dr. Al-Kofahi has expertise in applying AI to help Thomson Reuters' global customers unearth key information that help to solve their business challenges. Al-Kofahi has developed AI algorithms that have transformed the way professionals carry out their jobs.
To understand how AI is reshaping businesses activities, DX Journal caught up by Dr. Khalid Al-Kofahi.
Digital Journal: How important is artificial intelligence becoming for business?
Khalid Al-Kofahi: I don't look at Artificial Intelligence (AI) and Machine Learning (ML) in terms of a degree of importance – they are. I think of them as critical for medium and large businesses, regardless of their sectors.
AI and ML technologies are either necessary to optimize how businesses create and deliver value to their customers or part of the value proposition itself. In my opinion, businesses with a large digital footprint fall into the second category.
For example, in the information industry AI is necessary for content aggregation, enhancement, organization and delivery – at scale. AI-enabled applications deliver content, data and insights to knowledge workers within the context of their tasks and often personalized to customers' preferences.
And the figures speak for themselves: McKinsey & Company expects global economic impact of AI to be between USD $7.1 trillion to $13.1 trillion by 2025. In Canada, AI is expected to add an additional CAD $636.1 billion to the economy by 2035, according to Accenture.
DJ: Which types of sectors are set to see the greatest AI growth?
Al-Kofahi: The obvious ones are healthcare, education and transportation. Beyond that and in industries closer to my lines of business, the financial sector has been an early adopter of AI technology and I expect the growth trend to continue, if not accelerate. The tax and accounting industry will see the biggest disruption.
Not necessarily at the job level, but at the task level (e.g., within audits). Businesses – across sectors – operate in increasingly more complex regulatory environments, thus driving demand for AI-enabled applications to help them understand and comply with relevant rules and regulations. This, for example, was the driver for our most recent product, Data Privacy Advisor, which we developed jointly with IBM Watson to help data privacy professionals stay on top of those ever-changing regulations, keeping their organizations compliant.
DJ: What types of things can businesses do with data analytics?
Al-Kofahi: Every organization accumulates data and the trick is understanding how it can be leveraged for business advantage. The right data analysis can unlock business critical insights such as customer buying habits or even anticipating a fault in your machinery before the error even occurs, preventing costly repairs and downtime.
For example: let's say a Toronto-based retailer wants to open an outlet in Calgary. By gathering information from existing customers – including preferences, age ranges, socio-economic groups and spending habits – the company can run an analysis and create a general profile of those most likely to purchase at their retail shop. These profiles can be compared and analyzed against demographics in Calgary to pinpoint locations where there is a high concentration of likely customers. Ultimately, leveraging data this way helps to inform a company expansion plan.
DJ: What advantages does AI hold for the legal sector?
Al-Kofahi: The legal industry – despite its rather conservative business model – has been one of the biggest beneficiaries of AI technologies (relative to its size) and it will continue to provide fertile ground for AI scientists and engineers to have an impact. Did you know that the first commercially available search engine that deploys probabilistic rank retrieval was developed in the legal sector back in 1993? I have been developing AI and ML enabled applications for the industry since 1995 and found the sector to be extremely rich ground for AI.
The reason law is so interesting to AI researchers is that it touches upon all aspects of personal and business worlds. You have rules and regulations that govern acts and transactions. Some of these rules have been codified, others are still subject to a significant degree of interpretations. This challenge makes it interesting to natural language processing and knowledge engineering and reasoning.
Attorneys and judges often think by analogy, applying the same legal principle to many factual situations. This makes legal research a particularly interesting and challenging problem. But the rules (law) change over time through legislation and supersession and the technology needs to adapt accordingly. The adversarial nature of the law raises sentiment and polarity to a whole new level. The language you find in case law can be about childcare, medical malpractice, contracts, personal finance, tax obligations, which makes this one of the most interesting problems for NLP researchers.
These are just some examples of where AI and ML are already having a significant impact on the practice of law. Other opportunities include those focusing on reducing the cost and complexity of the law – including online dispute resolution systems, contract review, eDiscover and so on.
DJ: How about a different field, like journalism?
Al-Kofahi: AI can deliver huge advantages to journalists and we're already seeing the results in our company's own news division. Over the last 165 years, Reuters earned a reputation for gathering quality information, producing news free of bias and getting it to readers the fastest. Those pillars are still very much a part of how the news division reports on events now. But in a connected and fast-moving world, the challenge of capturing and reporting on news at scale takes on a whole new meaning.
To address this challenge, we developed Reuters News Tracer – an AI powered platform that can capture events as they are reported around the world, filter out the noise (e.g., chat, spam), identify reporting of news worthy events, distinguish between reporting of 'facts' and opinions and then algorithmically assess the veracity of this reporting. Our journalists have been using this system, which allows them to consistently, and accurately, report on events well before any other news outlets publish their own accounts. In fact, over the last year Reuters has been first in more than 50 major news stories thanks to Tracer.
DJ: Does the promise of AI sometimes disappoint?
Al-Kofahi: Yes, of course. Sometimes disappointment is caused by hype and people and organizations talking about the future – even the distant future – in the present tense. Other times, it is due to lack of understanding of inherent biases of AI algorithms especially in task-critical applications. And other times because the technology may still need additional vetting and testing.
I am not sure if this falls under this category, but the race to build the first autonomous vehicle hinges on AI and it certainly feels like we are on the cusp of a breakthrough; however, there is still risk to human life. The reality is that developments will be incremental before that safety benchmark is fully achieved. This might seem slower than the pace of some other technological developments, but the outcomes will be worth the wait.
DJ: Please explain about your work with the Toronto-based Centre for AI and Cognitive Computing
Al-Kofahi: Thomson Reuters has been applying AI technologies in products for more than 25 years. The Toronto-based centre is part of our larger R&D team which I also lead. Together, our objective is to simplify and transform knowledge work, focusing on opportunities that could be enabled by AI and machine learning.
This includes how we collect, enhance and organize content. How we deliver this content to our customers (e.g., search, recommender systems and navigation) as well as a diverse set of vertical products and capabilities that addresses specific customer challenges (for example, the Data Privacy Advisor or Reuters News Tracer). Personally, I have been focusing on attracting top talent, establishing the right culture and operating rhythm and supporting the team to ensure they are able to utilize their skills to create value for our customers and our business.
DJ: Who is the Centre aimed at?
Al-Kofahi: Our customers are across the legal, financial and risk, tax and accounting and media sectors. We aim to develop 'smart' applications that delight our customers. These are applications that are responsive (to their input), that are task focused and customer aware; applications that are robust, proactive (when appropriate) and offer an intuitive experience. This requires us to develop advanced AI and ML capabilities 'under the hood', which means we must continue attracting and retaining the very best talent in the industry – and why this particular centre is based right here in Toronto.
DJ: What are the key projects that the Centre is working on?
Al-Kofahi: The best example of our most recent work was the launch of Data Privacy Advisor. But, let me assure you there is more to come. I'd be happy to come back and elaborate on some of these projects after we launch them.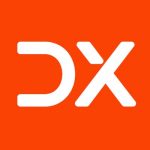 Digital without purpose will fail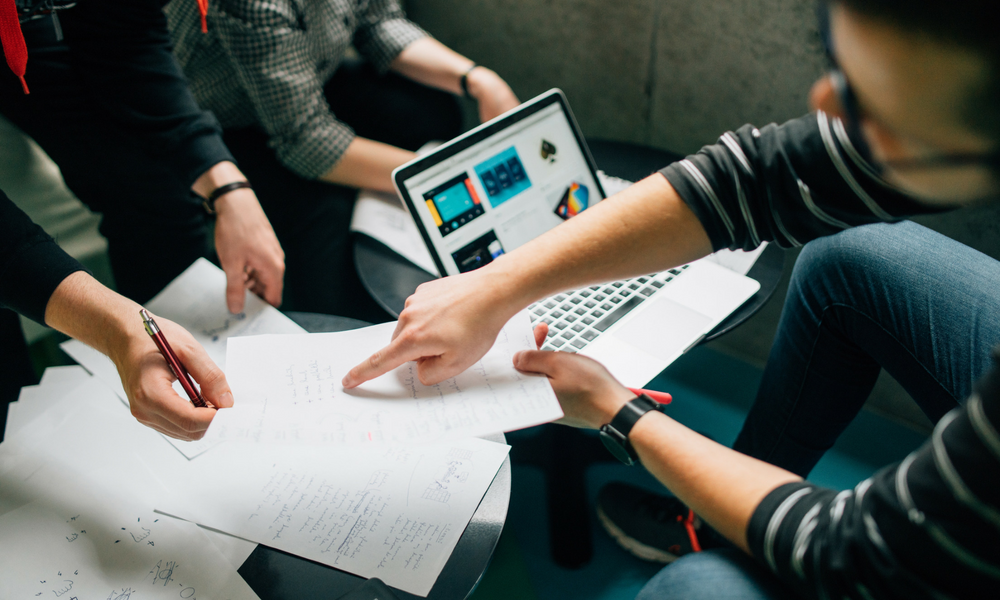 By: Lester Lam
According to industry estimates, roughly 80% of digital initiatives ultimately fail. The reasons for these failures-to-launch abound: a risk-fearing culture, the paralysis of shifting regulations, the bog of legacy systems, and the list goes on. Nothing, however, will kill a digital transformation effort more assuredly than the failure to define a purpose. Simply put, without a meaningful reason for being, digital initiatives cannot succeed.Many digital initiatives today, however, are conducted as side experiments or prototypes, are focused on incremental enhancements to a user experience, aren't scalable or don't address significant problems related to broken processes. Perhaps the business is increasing self-service mechanisms or boosting digital marketing outreach – worthy goals, but do they really move the goal posts for the business or even for society?
Related: Driving the convergence of the physical and digital worlds 
When it comes to defining a purpose in today's digital age, it's hard to get too grandiose. Facebook's latest mission statement, after all, includes the goal of "bringing the world closer together," while Dropbox wants to "simplify life for people around the world," and Tesla aims to "accelerate the world's transition to sustainable transport."
A pizza delivered by a drone, in other words, is – in the hands of Domino's Pizza – part of a bigger purpose to be "the best pizza delivery company in the world." The company aims to make it nearly effortless to order a pizza, whether just by opening an app and not clicking on anything, or tweeting a pizza emoji. So far, so good; Domino's reported strong growth in 2016, both in the U.S. and globally.
Then there's Deutsche Telekom. Faced with changing customer behaviors and an altered competitive landscape, the German telecom giant is rethinking what it means to be a communications provider. Fulfilling its defined purpose of being "a trusted companion in an increasingly complex digital world" and "making life easier for people while also enriching it," DT is reinventing the customer experience at its retail stores; applying AI-driven chatbots to provide better customer service; and investing €80 million in innovation overall. In 2016, DT realized substantial increases in net revenue and exceeded its earnings targets.
Defining Digital that Matters
Even when a purpose is defined, too many are narrow in scope or short-sighted in their ultimate goal. For digital investments to pay off, companies would do well to consider focusing on how they could move the needle on a system, process or experience that hasn't been improved in decades – areas where digital could yield not a 2X but a 10X improvement. How could governments reduce the stress and tedium of filling out tax forms? How could healthcare providers streamline the dreaded visit to the ER? How could airlines speed the seemingly infinite wait to pass through airport security?
[Download]: Driving the convergence of the physical and digital worlds 
While the purpose needs to be big-minded, the execution can start small. In fact, once the purpose is established, the business is then free to burrow into a targeted area that's acutely in need of change, and let one disruption lead to another. Examples include financial services providers extending banking services through digital to the unbanked, and healthcare providers serving patients in remote areas or their homes through telemedicine.
Key Tenets of Success
The most honorable purpose in the world, in fact, is only as good as the business's ability to execute on it. That often requires fundamental changes in traditional processes, approaches and mindsets. The key tenets of successfully implementing a digital program include the following:
Design, pilot, launch, iterate: Because digital means change, program execution needs to accommodate plenty of room for learning and correcting. Leaders need to make teams comfortable with presenting "quick and dirty" prototypes and reversing direction on previously committed solution designs. Businesses need to compress their prototype development time to four weeks or less to allow enough time for user validation and solution socialization to secure funding approval.
No big bangs – think MVP. In a market economy that's both fast-moving and uncertain, businesses need to think like a war general: have an end goal in sight, and use broad outlines to get there. Translated into business terms, this means getting comfortable with the idea of going to market with a minimum viable product (MVP). Strong leadership and deep expertise are required to identify the most critical value proposition to test in the real world and, when necessary, pivot to a different approach if the first release fails.
Foster open ecosystems. One of the most disruptive things about digital is that business ecosystems have become more complex and interconnected. Digital businesses need to collaborate with multiple external partners, welcoming them into their previously closed systems and infrastructures through open application programming interfaces (API). One of our clients offers loans on consumer durables purchased on Amazon after the product is added to the basket. Isn't that a much better customer experience than taking out a loan on one website and making a purchase on another? Regulatory change such as the Revised Payment Service Directive in Europe are helping to turn the tide of data sharing, further accelerating the need to design for open ecosystems.
Redefine failure: Digital techniques have reduced the cost of testing out ideas in the market and rolling out only when the response is positive. Because of that, leaders need to encourage teams to push the envelope so that mistakes are made. Doing so accelerates the learning curve and amplifies creative firepower. For example, A/B testing is a safe and low-cost way for marketers to determine the optimal time in the customer purchasing journey to ask for contact details without losing the customer. The results can be further refined by segmenting the tests by customer profile.
Make all parts of the business customer-centric: With the increased customer outreach of digital technologies, every part of the organization needs to see itself as directly impacting the customer. This mentality extends to teams that might have previously considered themselves internally focused, such as operations. Rather than limiting performance measurement to metrics like operational efficiency, for example, even these groups need to reframe their boundaries and align their goals with revenue increases. By doing so, the business will realize the full potential of digital.
Thinking Big, Working Small – and Quickly
The journey to digital requires thinking big and executing in fast, surgical strikes. It requires innovating with purpose while delivering results for the business. All of this is possible for businesses that set their sights on a digital future purpose and enable themselves to make course changes all along the way.
[Download]: Driving the convergence of the physical and digital worlds 
Shashidhar Bhat, Senior Director, Digital Transformation, Cognizant Digital Business, contributed to this blog.
This article originally appeared on the Digitally Cognizant Blog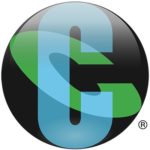 Cognizant (Nasdaq: CTSH) is dedicated to helping the world's leading companies build stronger businesses — helping them go from doing digital to being digital.
Connection Silicon Valley bridges Canadian business and world-class innovation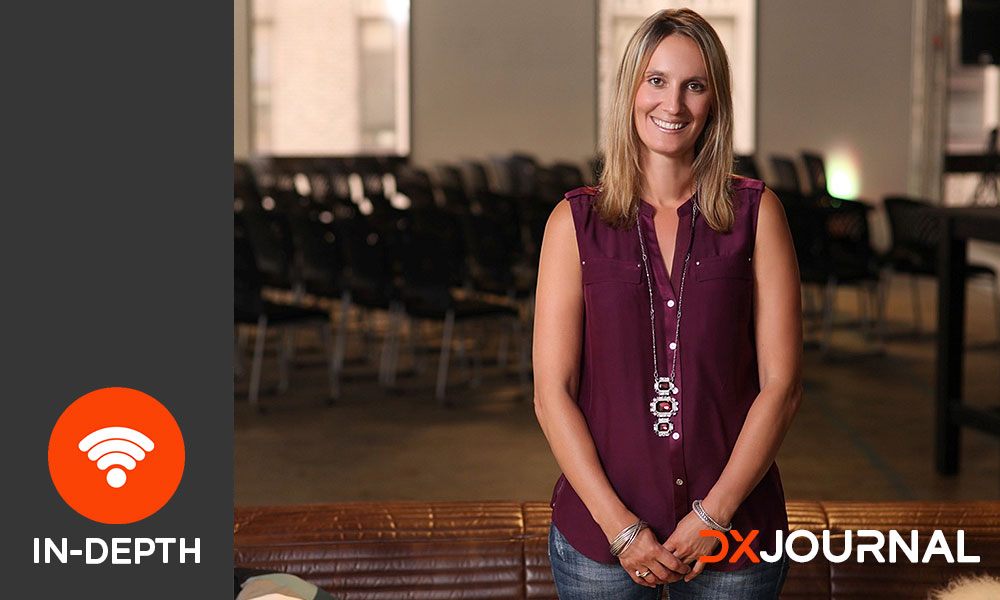 Joanne Fedeyko, CEO of Connection Silicon Valley, is serious about putting Canada on the map when it comes to innovation.
"I'm incredibly passionate about helping Canadian companies be successful," she told DX Journal in an interview. "Their success equals success in Canada. Ultimately, what I want to see is Canada on the global innovation stage as a major player."
For Fedeyko, a native of Northern Alberta, that means creating a bridge between Canadian business and the vibrant culture and approach of Silicon Valley. Through her work with Connection Silicon Valley, she helps Canadian startups, scaleups and corporate clients connect with all the exciting opportunities happening in one of the world's greatest innovation hubs.
Connecting to the Valley
All of Connection Silicon Valley's work is to encourage Canadian entrepreneurs and investors to branch out in their thinking a little more and gain a global perspective on their innovative projects and practices.
"I connect startups and corporates into Silicon Valley's rich tech and innovation ecosystem to help them build and scale their business," Fedeyko said. "The core of the work that I do is very custom and curated."
Fedeyko dissects what companies might need, problems they might solve, or who they might need to connect with. "It's all about custom connections."
For startups, the biggest thing is funding and investors — but networking with other CEOs and founders can be a huge benefit. Speaking to the right Silicon Valley veteran can help founders determine things like pricing for their product, or even how to avoid a few pitfalls other CEOs have encountered in their previous experiences.
For corporate clients, Fedeyko organizes trips where Canadian companies speak with investors, startups and thought leaders. Through these two-day trips, Canadian companies can learn best where businesses are investing their resources, and get a sense of how to future proof their brand in light of developing technologies.
"When people come down to the Valley, light bulbs go off every single time," she said.  "It's eye-opening to see the ecosystem, the pace, the energy, the urgency, the plethora of technologies, and the collaborative nature. People have to see it, not just read about it, in order to grab some of the DNA that exists in the Valley."
HQ2 helps put Canada on the map

Attitudes and perceptions of innovation in the Great White North are changing, both within and outside Canada.
According to @KPMG's Global Innovation Report, #Toronto is ranked among the fastest-growing #tech innovation hubs, outpacing Silicon Valley & San Francisco: https://t.co/uXdXERJslG pic.twitter.com/l0Pq0G3WxA

— NEXT Canada (@Next_Canada) April 2, 2018
With Toronto making the shortlist for Amazon's HQ2, there is a realization that the world is increasingly looking closer at Canada's immigration policy, its stellar post-secondary institutions and its AI expertise.
Fedeyko says there's been a subtle shift in how Canadian businesses approach Silicon Valley innovation, but that Amazon's interest in Canada has been the biggest moment of realization she's seen so far.
.@Forbes reports: "If You Want To Launch a New Company, Head North To #Toronto" #InvestinCanada https://t.co/sclvUGJkvJ … @Toronto_Global @InvestOntario pic.twitter.com/OD1HfCaj8H

— Invest in Canada (@invest_canada) April 1, 2018
"I think Amazon is one of the best things that could have happened to make Canada wake up."
The attention and competitive potential of Amazon has shifted the territory for Canadian businesses on the world stage. As the world's attention turns towards Canadian entrepreneurs and founders, Canadian companies are looking to connect with the excitement of innovation hubs like Silicon Valley, and American founders are looking to get better acquainted with the vibrant world of Canadian tech businesses. That's where Connection Silicon Valley comes in.
Not a lot of people are doing this kind of work specifically for Canadian companies. For Fedeyko, it's a question of passion. "I'm really doing it because I love my country and I want everyone to have the same sort of opportunities to connect with Silicon Valley like I do every day."
Connect with Connection Silicon Valley in Toronto
Part of the Valley experience that Connection Silicon Valley is bringing to Canadians comes in the form of innovation immersion sessions. On April 24, Connection Silicon Valley is hosting a dinner for director-level business leaders to share an open dialogue about how disruption is changing the shape of business, and what's holding companies back from embracing transformative change. Get your ticket here.