The Global Artificial Intelligence Talent Report: 2018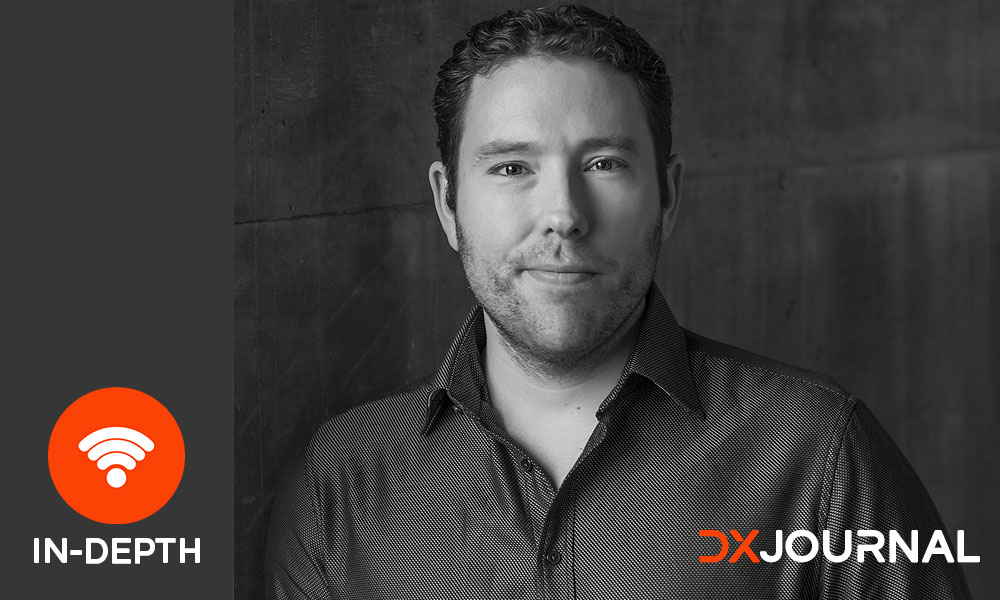 The demand for AI experts has grown exponentially over the last few years. As companies increasingly adopt AI solutions for their businesses, the need for highly experienced, PhD-educated, and technically-adept talent shows no signs of stopping anytime soon.
Summary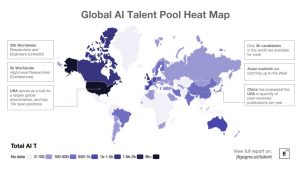 This guest post was contributed by Jean-François Gagné, CEO of Element AI and originally appeared on his site here. For further commentary beyond the report, see the accompanying blog post.
For a table of the full list of countries and their numbers, or to submit information about the talent pool in your region, send a message using the contact form.
This report summarizes our research into the scope and breadth of the worldwide AI talent pool. Although these data visualizations map the distribution of worldwide talent at the start of 2018, we want to acknowledge that this is a predominantly Western-centric model of AI expertise.
We are submitting our work amidst similar, though much broader, reports such as Tencent's recent "2017 Global AI Talent White Paper," which focused primarily on China in comparison to the United States. Tencent's research found that currently "200,000 of the 300,000 active researchers and practitioners" are already employed in the industry, while some 100,000 are researching or studying in academia. Their number far exceeds the high-end of our measure at 22,000, primarily because it includes the entire technical teams and not just the specially-trained experts. Our report, however, focuses on finding out where the relatively small number of "AI experts" currently reside around the world.
We drew on two popular data sources for this line of inquiry. First, we used the results from several LinkedIn searches, which showed us the total number of profiles according to our own specialized parameters. Second, for an even more advanced subset, we captured the names of leading AI conference presenters who we consider to be influential experts in their respective fields of AI. Finally, we relied on other reports and anecdotes from the global community to put our numbers in greater context and see how the picture may develop in the near future.
Even though we relied primarily on English-language data sources, our view of the talent pool provides a good global representation of the best experts that the field currently has to offer. For this reason, the second half of the report focuses on a qualitative assessment of talent and funding in Asia and Africa, where the reliability of our numbers drops off significantly and does not match the industry or academic output of these hotspots.
According to our broadest LinkedIn measures, we have found that there are roughly 22,000 PhD-educated researchers in the entire world who are capable of working in AI research and applications, with only 3,074 candidates currently looking for work. In the smaller, more advanced subset, we have found that there are currently 5,400 AI experts in the world who are publishing and presenting at leading AI conferences across the globe and who are well-versed enough in the technology to work with teams taking to take it from research to application.
How We Defined "Talent"
Building transformative AI applications for enterprises requires teams of people who have proven technical competency in Machine Learning/Deep Learning, several years of work experience, and can collaborate and thrive in an interdisciplinary environment.
The critical shortage of "talent" in the current AI job market suggests that there are currently not enough people with the strong grasp of academic research and applied software development required to mediate the worlds of business, science, and engineering.
The teams that need to be filled should be able to identify a problem that can be solved with modern machine learning techniques, build and implement that solution from scratch, and then optimizing the solution to work efficiently.
In our search, our hypothetical expert must be either highly talented or very experienced in order to capture the most elite leaders, seniors, and top juniors who would be able to work on such an effort. We used two different approaches to accurately size the pool of people in the world: LinkedIn searches and identifying participants in academic conferences.
LinkedIn
Using LinkedIn, we broke down these search criteria to capture a broad view of what it means to be an AI specialist.
These search parameters were built to find candidates who were awarded a PhD no later than 2015, to account for several years of work experience.
Although a PhD is not technically required to be considered an AI expert (since experience applying AI solutions in a real-world setting is more important than a degree), we've nonetheless found that having a PhD is a good proxy for assessing the technical ability of the talent pool across different nations.To qualify for this subset, these profiles must also have mentioned "AI" or Artificial Intelligence in addition to one or more advanced concepts, such as deep learning, artificial neural networks, machine learning, computer vision, natural language processing, or robotics. These candidates must also be technically adept: we filtered our numbers to include only people who have a solid grasp of either Python, Tensorflow, or Theano, to make sure they have some experience developing real-world applications. Using these very broad parameters, we identified a total of 22,064 experts.
We also ran a more advanced subset that did not include the ("AI" OR "Artificial Intelligence") qualifier, omitted "python", and included more specific AI-only frameworks.
The idea behind this search was to capture candidates who listed very specific frameworks that we typically employ in our own work (these include torch, caffe, and nltk) and omit candidates who are using "AI" as a buzzword. In this search, we identified a number that comes very close to that of our conference presenter numbers: we found 6,138 experts using this search, with 1,735 indicating that they are available for work.For our visualization, we decided to plot the less conservative estimate, in order to capture talent with potentially interdisciplinary skills.
Academic Conferences
In addition to these narrower LinkedIn searches, we counted authors of published papers or posters to estimate other high-level influencers and "rising stars" in the field. In theory, In theory, these candidates are required to apply AI theories established in controlled environments to messier real-world settings. In this talent pool, we found 5,400 experts who have presented a research paper in the last few years.
The following conferences were prioritized in our research: the Conference on Neural Information Processing Systems (NIPS), the International Machine Learning Society (ICML) conference, and finally the International Conference on Learning Representations (ICLR). We scraped researcher names from these conferences and filled out their location, experience, and education profiles using Mechanical Turk.
Dataset Biases
According to our data, European and Asian countries have significantly fewer researchers than the US, the UK, or Canada, but we are the first to acknowledge that this is most likely due to LinkedIn being a predominantly Western platform. Our searches found 413 candidates in China, 291 in Singapore, 204 in Japan, and 147 in Korea.
A recent tabulation of LinkedIn users by country done by Meenakshi Chaudhary points out a large discrepancy in LinkedIn user penetration rates, even among developed countries. Chaudhary mentions that "after [the] US, India, Brazil, Great Britain, and Canada have the highest number of LinkedIn users," which suggests that LinkedIn's adoption in certain countries and markets heavily skews the representations within our sample. To that effect, while the quantities of LinkedIn experts found in Asia are much lower than in North America or Europe, these numbers are still very high given the fact that LinkedIn's penetration rates are lower in Asia.
The same goes for the careful examination of presentations at academic conferences. By limiting our search to several English-speaking conferences in the Western world, we risk missing other institutions where AI research and development is done: research centres, private labs, think tanks, smaller universities and institutes, independent researchers and consultants. These people, although experts and domain-leaders, might not be engaging with the global community when they are working at a smaller scale or privately.
AI Talent Hotspots Across the Globe
North America
Out of our 22,000 LinkedIn profiles, almost half of all candidates (9,010) are living and working in the United States. Most of the LinkedIn experts listed their field of study as either Computer Science (12,856) or Computer Engineering (3,879) –– less common fields of study included Mathematics (2,592), Physics (2,157), and IT (1,175). A substantial portion of these experts have worked, at some point, for either Google (756), Microsoft (357), or IBM (265), and have anywhere between three and 10 years of experience working.
The dominance of the U.S. in the AI talent markets is not at all surprising. Paysa, in a recent studyof artificial intelligence talent, found that nearly $650 million is slated to be spent in the United States on annual AI-related salaries alone, with several U.S. companies, having raised an additional $1 billion to fund AI development, making it hard for smaller countries to compete with the U.S.
Nonetheless, Canada came in third place for the number of researchers in our LinkedIn and conference presenter searches, making it a viable competitor to the U.S., with 1,154 high-level profiles, which is high given Canada's small population and GDP. The Canadian AI talent pool has been refilling with former students and new international researchers alike, with Montreal leading the charge (Facebook, Google, Uber, Samsung, DeepMind have all set up labs there, among others) and Toronto, Edmonton and Vancouver close in tow.
Europe
The United Kingdom was the runner-up to the U.S. with a total of 1,861 high-profile candidates. Industry has been a big player in the UK, which has led to significant brain drain: as Ian Sample at The Guardian has recently pointed out, AI professors have been leaving for the industry primarily because demand for talent has been "heavily outstripping supply."
Germany, on the other hand, has had the opposite problem. As Yasser Jadidi, head of AI research at the Bosch Center for Artificial Intelligence pointed out to The Financial Times, Germany has a strong presence of "young professionals and academics" which has remained "sort of hidden."  With a strong academic presence of 276 conference presenters, Germany has been thinking of ways to commercialize AI expertise for business. Emerging tech hubs such as Cyber Valley in Southern Germany, are looking to give a shared space to industry and academia.
Other European countries also had significant numbers of experts: France had 797 eligible LinkedIn profiles, while Spain came up with 606 profiles. Overall, it is fairly clear that in recent years, Europe has steadily become a competitive location for finding AI talent.
Asia
The North American and European AI dominance that we have covered so far does not, however, paint the full picture of global talent. Asia has been vastly underrepresented in our LinkedIn and conference presentation data, primarily due to our Anglo-centric approach. Despite the fact that our searches turned up lower numbers in Asia, paper publications and funding show a different story.
Below, we have summarized the incredible growth that China, Singapore, Japan, and South Korea are exhibiting in their respective markets. We will also cover the reasons why the West-East divide in the talent markets is so prominent and has been so hard to bridge.
In general, we have found that the Asian countries are much more focused on developing applications of AI technology rather than investing into academic research.
China
China's AI market growth has been staggering. The United States-China Economic and Security Review Commission has recently stated, in its 2017 Annual Report, that "local [Chinese] governments have pledged more than $7 billion in AI funding, and cities like Shenzhen are providing $1 million for AI startups. By comparison, the U.S. federal government invested $1.1 billion in unclassified AI research in 2015 largely through competitive grants."
According to this report, Chinese tech companies Baidu, Alibaba, and Tencent have become "global leaders in AI," a trend that is reinforced by the Chinese government making AI a national priority. Just last July, CNN reported that China's State Council is planning to build an AI industry worth $150 billion in the next few years.
Despite these big leaps in funding, the West has been largely unaware of the work going on in China. As Andrew Ng pointed out in an interview for The Atlantic, "China has a fairly deep awareness of what's happening in the English-speaking world, but the opposite is not true." While Chinese researchers speak English and have access to the Western-world of research, the English-speaking community is cut off from Chinese research due to the language barrier.
As a result, China has been able to make big leaps in academia below the radar of the West. While our LinkedIn searches only picked up 413 profiles, 206 of which are also conference presenters, China has recently jumped ahead of the U.S. in artificial intelligence paper publications according to an AI report done by the Obama Whitehouse in late 2016. Traditionally seen as a reliable marker of research activity, published papers are a good indicator of talent growth in the region, although the influence and quality of these papers is contested by some.
In a well-sourced report at The Aleph, Alex Barrera points to the rising quality of education as one of the big reasons that China now has two universities, Peking and Tsinghua, that have recently been categorized among the top 30 universities in the world by the Times Higher Education rankings. Barrera sees the potential for this trend to continue: "While institutions like Stanford still hold onto their perch of the global ranking, universities like Peking University, are closing in. Stanford outranks them in specific scores but lags in others like technology transfer."
While AI education in China has been growing rapidly, serious AI faculty are still hard to find. Many AI practitioners in China have transitioned from a field like Electrical Engineering or another branch of Computer Science. In short, while the growth of the Chinese talent pool shows no intention of stopping anytime soon, the country still needs some time to build up a rigorous market that rivals that of the United States.
Singapore
Recent reports have also emphasized the extent to which Singapore is quickly becoming an artificial intelligence research hub. According to a 2017 report from Channel News Asia, The National Research Foundation will be investing $110 million USD into "a new national programme aimed at boosting Singapore's artificial intelligence capabilities over the next five years."
Our own data has identified at least 291 highly-qualified AI profiles in the country, along with 21 high-level experts who are publishing papers in leading conferences. Michael James Milne, director at Kaishi Partners, estimated in correspondence that there are more likely to be around 1,500 qualified AI experts currently in Singapore and Southeast Asia.
These numbers are supported by the growing number of research centres that are starting to take hold in the small, cosmopolitan city-state. Joel Ko, of Marvelstone Ventures, recently confirmed to the South China Morning Post that Marvelstone plans to set up an AI hub "which would incubate 100 startups every year."
The increasing government and private funding means only one thing: Singapore AI is bound to grow significantly over the next few years as these changes pull in more talent.
South Korea
After Google's DeepMind program "AlphaGo" defeated South Korean Go champion Lee Sedol in 2016, the South Korean government announced that it would invest $863 million USD in AI research over the next five years.
Since then, Korean news reports, which were graciously translated translated and shared with us by Rufina K. Park, have documented the Korean government's heavy investments in AI infrastructure. On December 22, 2017, the Ministry of Science and ICT announced "The Plan for Innovation Growth" whereby the government committed to spend 1.56 trillion won (approx. 1.53 billion USD) on AI and related sectors that will prepare Korea for the "fourth industrial revolution" in 2018. Similarly, the Council for Intelligent Knowledge Society aims to spend 244 billion won (approx. 22.6 million USD) on AI in 2018. In total, 7.96 Trillion Won will be spent on the 13 Innovation Growth areas from 2018-2022. Korea's current plan is to create 550,000 new jobs in the innovative sectors by 2025.
This funding has come in addition to two existing AI research projects, says Mark Zastrow at Nature, noting two specific undertakings that are currently in progress: "Exobrain, which is intended to compete with IBM's Watson computer, and Deep View, a computer vision project." Korea has pulled ahead as an industry leader in the area, taking third place in the number of AI patents in 2017.
In our own data, we found a sizeable subset of 147 AI experts currently working in South Korea with 21 recent conference presenters hailing from that area. While having a strong industry presence in AI, it is clear that academic research in Korea, ranked 7th in number of AI dissertations, is not yet quite as strong as in China or Japan.
Japan
Unlike China, Japan has a long history of robotics and artificial intelligence research which has largely gone undiscussed in the media. Part of the problem, as some outlets have noted, is Japan's notorious industry-level insularity, which results from a stiff "language barrier and rigid business practices." Japan's academic AI footprint, however, is notably stronger than either South Korea or Singapore, since Japan has roughly 117 active researchers presenting at NIPS and other leading conferences.
Artificial intelligence academics have noted the difficulty of keeping up with other Asian countries: Mitsuru Ishizuka, professor emeritus in AI at the University of Tokyo, noted that Japanese research has fallen behind the work "that is being done in China." While Japan's talent footprint is significant, it is clear that their ratios are skewed towards academia: 117 conference presenters versus 204 LinkedIn profiles, significantly lower than China, Singapore, and South Korea. Anita Pan, the Second Secretary and Trade Commissioner of Canada to Japan, pointed out in an email that Japan's AI talent shortages are well known: "of the 15,659 students enrolled in graduate studies in advanced information technologies, 619 are specifically related to AI, and of those, 123 are expected to complete doctoral degrees."
Last August, however, the Japanese government announced that it is "planning to invest billions of yen to fund next-generation semiconductors and other technologies critical to AI development." Pan expects that the funding for the fiscal 2018 will most likely double 2017's allocation of 51.7 billion yen ($575 million CAD), resulting in a funding package that exceeds 100 billion yen ($1.1 billion CAD). Such advances in funding could spur an industry which has the history and research power to harness home-grown talent. These pecuniary advances have already netted some results: just this August, deep learning startup Preferred Networks Inc. raised $95 million USD from Toyota to work on self-driving technology.
Africa
Although not as prolific as either the East or the West, African countries have recently been been growing significantly in AI research and development.
Jacques Ludik, the President of the Machine Intelligence Institute of Africa (MIIA), estimates that there are roughly 1,500 members in his association, 70% of whom can be classified as experts in their respective fields. Ludik pointed out that funding is difficult to come by, but the continent has nonetheless been able to implement AI applications in agriculture and the mobile space.
Timnit Gebru, a postdoctoral researcher at Microsoft Research and a member of the FATE (Fairness Transparency Accountability and Ethics in AI) group, has pointed out in correspondence that machine learning in Africa is privy to a wealth of different kinds of funding: B4 Capital Group, for instance, specializes solely in African and Latin American AI initiatives. The by-product of this kind of funding are AI solutions that are tailored to the problems of each area. Ethiopia, for instance, which has 88 active and individual languages, has been actively developing Natural Language Processing solutions to improve communications.
Nouha Abardazzou, writing for How We Made it in Africa, supports the claim that AI has largely manifested itself in agriculture and healthcare (partially by way of mobile development). One recent AI-driven application has been the ECX e-Trade Platform, which uses Internet of Things (IoT) devices and AI in order to create a coffee-traceability solution that works through all the stages of the supply chain. In the healthcare industry, the SOPHiA artificial intelligence analyses "genomic data to identify disease-causing mutations in patient's genomic profiles."
Public awareness about Africa's role in AI has grown significantly in 2017. Gebru has recently hosted the very first Black in AI workshop at NIPS 2017, which focused not only on the research currently being done in Africa, but also AI work done by black researchers all over the world. Similarly, MIIA recently hosted the very first AI Africa Conference in Johannesburg, South Africa, in October of 2017. This conference was a big success, drawing in expert researchers from all over Africa and the rest of the world to talk about real-world applications of deep learning in the continent.
Analysis of Global Trends
Major Movements
Our conference researcher data also allowed us to make some observations about the ways in which researchers have moved, either for work or school. By looking at the discrepancies between the location of the candidates' alma mater and their current work location, we have found that candidates are likely to move to the USA for their education and then move to another country for work.
The arc-map above shows candidates who, despite being educated in Canada, the UK, Germany, France, or China, were more likely to move to the USA for professional work. Furthermore, these connected countries hold the highest numbers of talent exchanges: "inbound" researchers indicates the number of researchers who moved to that country for work, "outbound" indicates the amount of people who got their PhD in that country and then ended up going somewhere else for employment.
These arcs suggest that the U.S. acts as the "hub" for AI research and education, serving as the link for both the academic and business worlds where AI intersects. Aligning this finding with our previous assessment that Israel's and Japan's scholar to LinkedIn profile ratios are nearly 75% and 57%, respectively, we can see how transnational and global collaboration is a key to  sharing AI knowledge and expertise in both industry and in academia.
Interestingly enough, the flows between Asia and Europe are almost non-existent. The AI talent phenomenon is global insofar as it is mediated by the West.
Academia vs Industry
The interplay between the LinkedIn and the conference presenter data allows us to make some interesting observations. Assuming that the conference researchers in this subset all have LinkedIn profiles that were captured in our searches above, we can say, with some approximation, that roughly one third of all AI specialists have at some point presented their research at one of these large academic conferences.
Presenting at conferences understandably skews towards academia. However, there remains an industry presence at these events. The NIPS author demographics indicate that the 2017 conference consisted of 88% academic presenters and 12% industry presenters. While the one-third ratio can seem high, we found that it is a strong global proxy: some countries, such as Israel and Japan, have much higher rates of academics in AI.
This ratio of academics to industry-experts is higher for countries like Germany, where 44% of all LinkedIn candidates are likely to have at one point been conference presenters, and much lower for countries like the UK, where only 14% of AI experts are active in conferences. These trends reflect the journalistic findings that we outlined above: in Germany, it looks like most AI work is happening in academic institutions, while in the UK, AI is more industry-driven, poaching talent from academia in the process.
Israel (75%) and Japan (57%) have the highest ratios between conference researchers and LinkedIn profiles, meaning that their AI work is heavily driven by the academy, which is consistent with the various reporting on these trends. Though, it seems that industry is still a large driver of AI development.
Ireland (1.7%), Brazil (3.3%), and Spain (4.4%) had the lowest ratio of conference presenters to LinkedIn profiles, which suggests that most of the candidates in those countries work in the industry-driven sector of AI research and development.
Conclusion
Although artificial intelligence talent is predominantly U.S.-centric, it is apparent that there are large global hotspots of AI talent in the European, African, and Asian markets. These areas are nonetheless slowly getting tied into the largely Western English-speaking community of academic conferences and LinkedIn industry searches and are set to grow significantly in the coming years.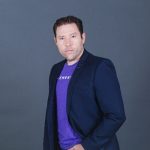 Jean-François Gagné is the Chief Executive officer of Element AI.
Canada's next big act is training scaleups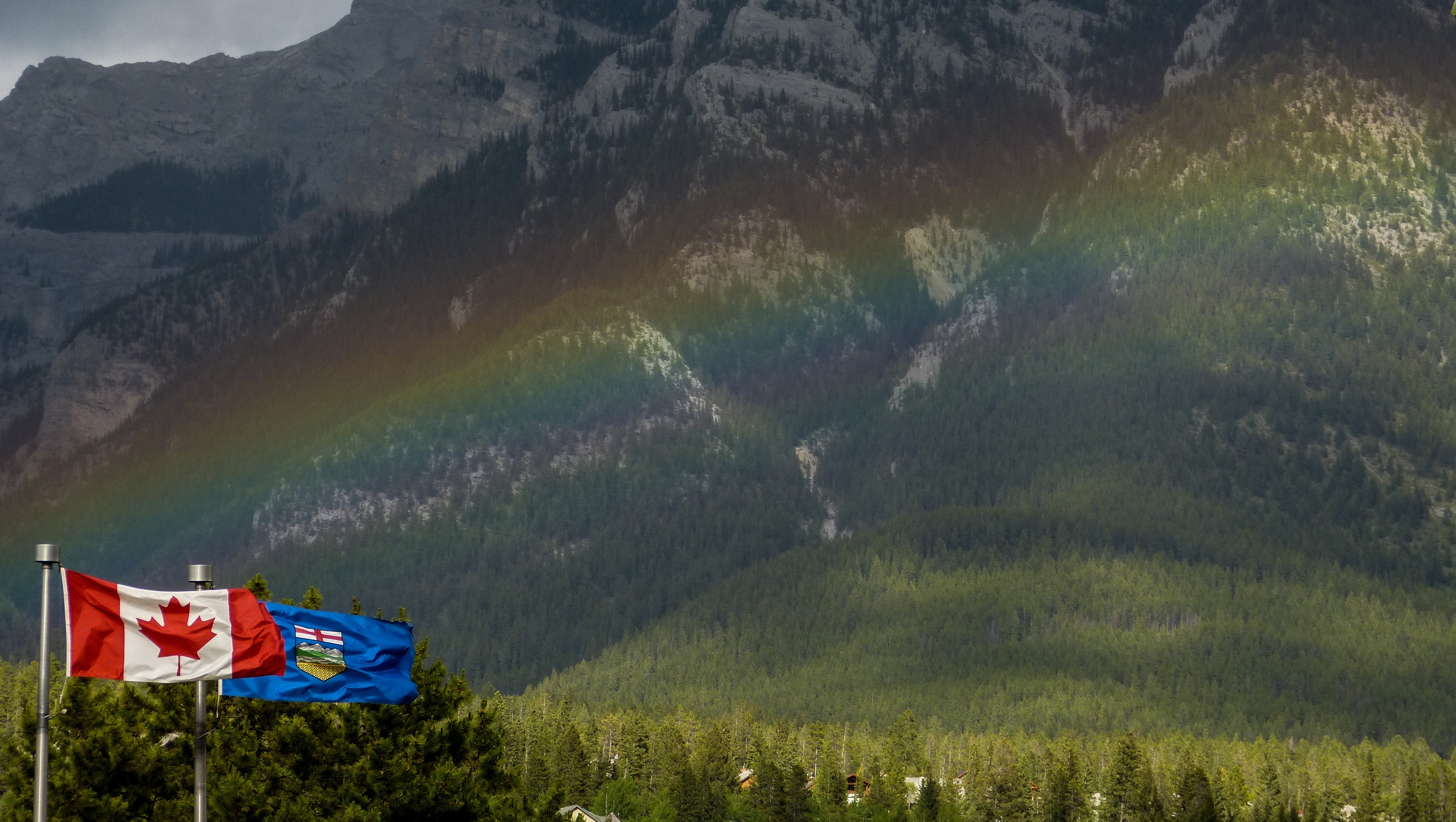 By Jack Derricourt & Chris Hogg
Jack Derricourt is the Managing Editor of Digital Journal and a contributing editor to DX Journal. Chris Hogg is the President of Digital Journal Group.
The Canadian technology landscape is booming.
Canadian companies took in $2.5 billion in funding in the first half of 2018, the strongest first half since 2000. Corporates have announced large-scale investment plans to invest in innovation and digital technology (CAE recently pegged $1 billion for the efforts) and post-secondary institutions are breaking ground to house future generations of talent (the University of Toronto is building a 14-storey building to be completed by 2021).
The Canadian technology landscape is ripening and readying for an influx and growth of more mature, internationally-focused ventures.
While scaleups make up less than five percent of Canadian companies, they create half of all new jobs in the country.

On September 26 in Toronto, Elevate ScaleUp will seek to provide helpful insights into the problems facing scaling companies. Presented by CIBC and Osler, the event features startup veterans sharing their experiences.
DX Journal spoke with Julia Kassam, Managing Director, CIBC Innovation Banking, to find out more about the next big act in Canada's innovation space.
DX Journal: With innovation ecosystems forming across Canadian cities, what excites you the most for startups in Canada?
Julia Kassam: From coast to coast, we've hit our stride as a community. The Canadian startup ecosystem has never been stronger and it is launching Canada into the global spotlight. Success stories about scaling companies of all sizes, in different industries, are generating the attention of investors and aspiring entrepreneurs. We are gaining a reputation for being diverse, collaborative and competitive.
This means that Canada is no longer an occasional destination, but a critical location for international investors to regularly visit, and for global brands to establish roots and drive their own corporate growth.
DX Journal: Canadian policymakers have made strengthening the venture capital sector a priority, with the launch of Venture Capital Action Plan (VCAP) and Venture Capital Catalyst Initiative (VCCI) underway. What does that mean for startups and scaleups?
Kassam: After years of lobbying by the Canadian Venture and Private Equity Association (CVCA), the previous government took our sector's advice and launched VCAP as an arms-length funding strategy. VCAP worked as designed; venture capital funds benefited from the capital raised and invested in several early-stage companies. The new funds that should be raised under VCCI will capitalize on that success and strengthen the sustainability of Canada's venture capital ecosystem.
What this means for entrepreneurs is that the federal government recognizes that VCAP was an appropriate initiative, and that to fuel the innovation economy, companies need a robust venture capital ecosystem to move from startup mode to scaleup mode.
It's a really strategic and exciting initiative because later-stage capital will help accelerate the growth for companies who need to overcome commercialization hurdles, expand into new markets and compete on a global scale.
DX Journal: Many startups struggle to scale because they don't have the right senior talent. What is your sense of how well positioned Canada is with experienced leaders?
Kassam: Although Canada has established a reputation for developing world-class academics and innovators, we do need to attract experienced executive talent. Everything moves at an accelerated pace in a scaleup, and the business will bend and flex in ways it never has. Canada needs more leaders who know what it takes to grow globally and ensure scaleups are well-equipped to navigate and accelerate growth.
One big benefit Canada has that helps here is as a result of our proactive immigration policy – the ability for Canadian scaleups to attract skilled talent is getting easier; our country realizes that to keep pace with scaleups, concentrated efforts are needed to establish Canada as a global technology powerhouse.
DX Journal: Canada has also been able to attract tech titans such as Google to open up offices in Toronto. What role do they play in the scaleup economy?
Kassam: They serve as training ground, but also as a competitor for talent. In the best case, people learn what it takes to be part of a leading innovator while being trained by experienced executive talent at the local divisions of firms such as Cisco or Google. For scaling companies, the opportunity to pilot their innovation becomes a realistic opportunity which can flourish into a partnership that may lead to an acquisition. A big opportunity that emerges as a result of large tech companies choosing to set-up an office in Canada is an acceleration of human capital development for the ecosystem.
What we are also seeing more of is that global innovators are setting up their R&D centres in Canada. A great example this summer was Samsung announcing an AI Centre located within MaRS, led by a Toronto-based academic. Again, another opportunity for scaleups to be close to the heart of global innovation. That is huge potential waiting to be unleashed.
DX Journal: How is the Canadian startup ecosystem helping to train talent?
Kassam: Serial entrepreneurs and investors share mistakes and success stories which help shape and accelerate scaleups through collective learning. What truly makes the Canadian tech ecosystem unique is our mindset to foster entrepreneurial spirit; and a great example of how we do that is by bringing the startup community together.
Elevate, Canada's largest tech festival and one that CIBC Innovation Banking is sponsoring, is the perfect example of creating the right information and network opportunities so that we can collectively benefit from the existing momentum in Canada's innovation ecosystem and drive our entrepreneurial culture forward.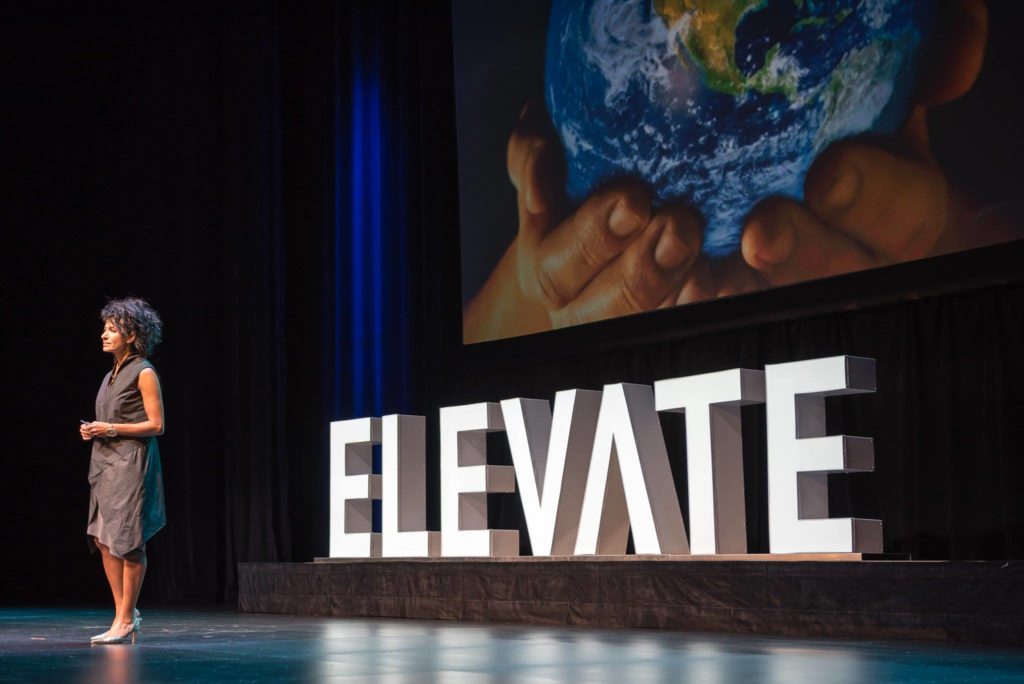 DX Journal: What's the next step for the Canadian scaleup story?
Kassam: Canadian scaleups will continue to tackle the unique challenges that come with scaling a business; however, they will think in a global context earlier than ever before. Scaleups need to strategically choose the right capital partners for their growth – ones that open doors to new markets. There needs to be an emphasis on attracting top talent earlier in the growth cycle to help drive international perspectives and opportunities.   
To hear more from industry leaders who have scaled real businesses (and have the scars to prove it), get a ticket for Elevate ScaleUp, happening September 26, 2018 in Toronto. Presented by CIBC Innovation Banking and Osler, the event will provide real insights from entrepreneurs and tech veterans who have spent years in the field, on everything from hiring, to financing, to distribution.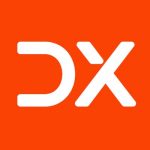 DX Journal covers the impact of digital transformation (DX) initiatives worldwide across multiple industries.
Bumble launches fund for investing in female founders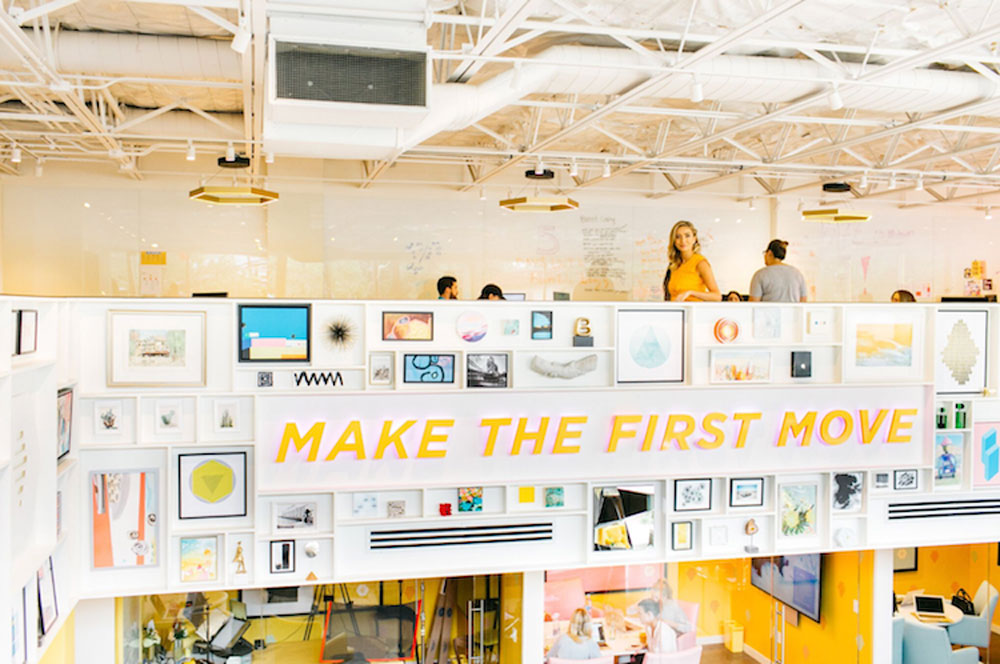 The popular dating and social networking app Bumble announced a new initiative Wednesday that will see it investing in women-led businesses.
Announced via a blog post from Bumble HQ, the new fund will focus on early-stage investments to women-led startups, particularly those run by women of colour and women from other traditionally underrepresented groups.
"The gender gap in venture capital is staggering, particularly for women founders of color. (B)umble, a tech company (with) an 85% female workforce, wants to be part of the solution, wrote Whitney Wolfe Herd, the CEO of Bumble, on Twitter. "Today we launch Bumble Fund to invest in women ignored by the establishment."
The point of the fund is to help those founders raise capital for their ventures.
According to Forbes, Bumble has committed over $1 million so far, and says it will invest anywhere between $5,000 and $250,000 in the companies it selects as part of the fund.
Some businesses that the new fund has already committed to are: BeautyCon, Cleo Capital, Female Founders Fund, Mahmee, and Sofia Los Angeles.
Mahmee is a "Headliner" from Backstage Capital, a VC firm run by founder Arlan Hamilton that invests in "underestimated" and underrepresented founders.
Cograts Bumble on your investment in @Backstage_Cap Headliner @getmahmee! https://t.co/3Vtjxo4TcY

— Lolita Taub (@LolitaTaub) August 15, 2018
According to the Bumble blog post, the company isn't stopping at the five commitments they've listed — they're continuing to look for businesses to support, and recommend that interested parties download the Bumble app and get set up with the networking platform within, Bumble Bizz.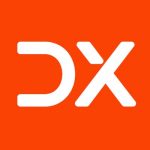 #ScaleStrategy Q&A: Managing the Growth Bandwidth
Tech veteran Dean Hopkins on what it takes to scaleup — and down — in both startups and enterprise organizations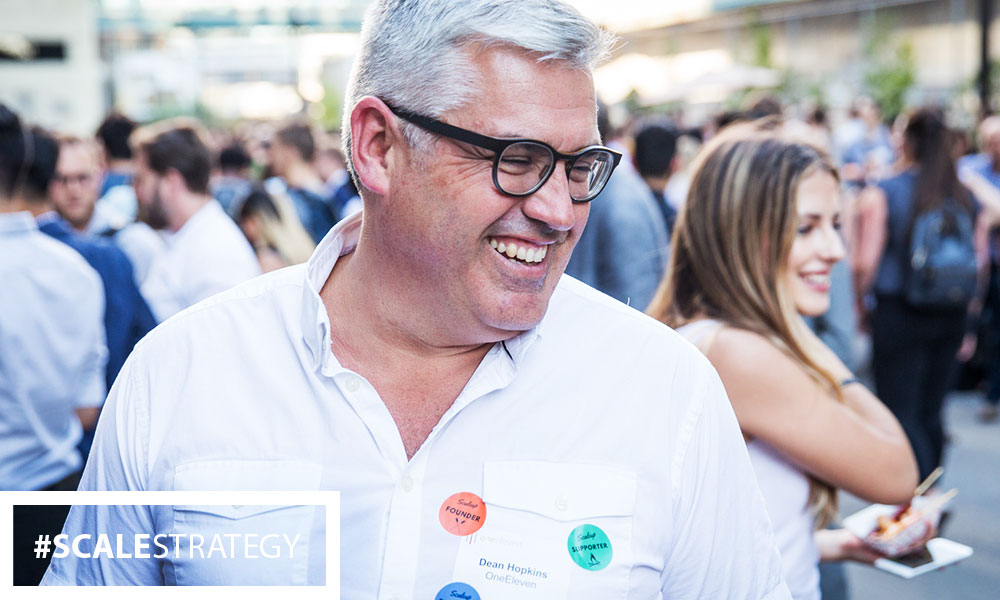 #ScaleStrategy is produced by DX Journal and OneEleven. This editorial series delivers insights, advice, and practical recommendations to innovative and disruptive entrepreneurs and intrapreneurs. Read the first part of the interview with Dean Hopkins here. 
While working at McKinsey in the 1990s, tech veteran Dean Hopkins first stepped into the world of the internet.
"This was 1993. No internet existed as we know it," says Hopkins, now the Chief Growth Officer at OneEleven, recalling how he discovered the work of Marc Andreessen. "At that point in time, he was demonstrating his early browser concept and talking about how the future of the internet was going to be huge. I caught the bug and decided I would leave McKinsey and start my first company called Cyberplex."
After a bit of a bumpy start, Cyberplex scaled quickly. "Cyberplex tripled every year and grew to 500 people with $50 million in revenue and $975 million market cap," he says.
Then 2001 hit. "That was the peak of the cycle followed by a trough. It was the biggest learning experience of my career. I had to descale the company to survive," he says. Over seven quarters, Hopkins took the team from 500 to 50 and brought the company back to profitability. He then  transitioned Cyberplex to new leadership and moved on to his next challenge.
For the next 12 years, Hopkins worked as a management consultant with his own boutique firm that was focused on driving global transformation initiatives for companies such as Thomson Reuters and the Ontario Teachers' Pension Plan Board.
With both entrepreneurial and intrapreneurial expertise, Hopkins is now applying his global growth skills to transform OneEleven's unique scaleup model into a worldwide Scale-as-a-Service model.
Read what Hopkins has in store for OneEleven's global growth.
We recently spoke to Hopkins about tough lessons he learned at  Cyberplex, how enterprise growth is different than startup growth, and how he's applying these lessons to expanding the OneEleven model globally.
DX Journal: When you think back to your time when Cyberplex hit its inflection point, what did you learn about scaling?
Dean Hopkins: Culture and people were the two things that allowed us to handle both the steep trajectory both up and down. Those things got us through the crazy knee in the curve and probably more importantly, helped us when we needed to descale.
Attracting amazing people that became my partners in growth was the reason we were able to scale. I couldn't have done it alone.
Secondly, we built a culture that was accustomed to scaling and had an appetite for growth. Our culture was about resilience, and scaling, and picking yourself up and dusting yourself off. We made it okay to make mistakes, then march on.
DX Journal: Why people and culture? Why isn't it all of the other things?
Hopkins: It's a great question. In a culture where the decision-making takes a long, protracted time, where risk-taking isn't there, and where people have to analyze things to death before they can make a decision, scaling is impossible. People would crumble under the weight of scale because the number of things coming at them.
To scale, it's important to trust that people are all working toward the same goals and are empowered to make decisions.
That's where culture comes in. It becomes a culture that can tolerate the bandwidth of needs that come with growth. If I didn't have both of those things — good people ready to make decisions and a culture where I allow them to do it — I would have failed to scale.
The other things like technology, offices, infrastructure, are secondary when you distill it down. Companies that are successful across different geographies, industries, offices, become that way through empowering their people and building a culture that tolerates growth.
DX Journal: When you moved out of Cyberplex and into Thomson Reuters and you were managing a large-scale transformation. How did you manage scale within an environment as big and complex as Thomson Reuters?
Hopkins: The first thing I noticed was pace slowed down dramatically. What used to take me a week or a month now took 6 to 8 or 12 months. Large organizations only have the capacity for so much change. Once I did get the ship to turn in a new direction, I moved a lot of people, revenue, cost, and dollars. I had to be patient enough to let it take hold. The experience was much more of a marathon where I had to think multiple chess moves ahead and let the game play out.
DX Journal: How do you know when to modify your approach or give up when dealing with  transformation in a large organization?
Hopkins: I didn't do a great job of it at the beginning. I pushed an entrepreneurial agenda at an entrepreneurial pace, and very quickly ran headlong into blockers. I had to adapt and use an experimentation model. I tried different levels of throttle until I got to a point where the organization was willing to accept it. I learned to read the frustration on peoples' faces saying "okay, no more, Dean. I can't take any more of this" and built relationships with people where they were able to tell me that.
I was able to adapt and adjust my own style to better reflect the environment. Then over 12 years, I gradually increased the tolerance for risk-taking and for change within the organization. I would work with specific people to help them increase their ability to drive change. What was first gear early on, became second and third gear closer to the end of my tenure. Ultimately, the organization became much more comfortable with making change at a higher rate.
DX Journal: What's a scale lesson you learned the hard way?
Hopkins: I learned to hire slowly and fire quickly based on fit. One rotten apple really can spoil the bunch. As part of this, I learned to listen very closely to my people. The people on my team knew about someone that didn't fit long before I did. By listening, and taking quick action, I saw the immediate positive impact on culture.
Finally, I learned the value of getting out of the way. By fully trusting people, providing them good direction and support when needed, it activates them to reach their full potential. All of these were learned through many failed attempts, and I have the scar tissue to prove it.
DX Journal: What signals do you use to know you're on the right path when you start to scale something and you're trying to measure if it's working?
Hopkins: One of the reasons we were able to survive at Cyberplex — both the growth and the decline — is that we had very good leading indicators of the business. We had invested heavily to try and understand what our funnel looked like, what our planned capacity was, and we had the metrics dialed in. Every month and every quarter, we constantly refined our ratios so we had a really good sense of what was coming. When things started falling off the cliff, we trusted our instruments and started acting accordingly.
Read more about Dean Hopkin's plans for expanding OneEleven globally.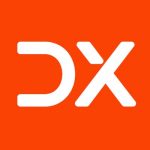 DX Journal covers the impact of digital transformation (DX) initiatives worldwide across multiple industries.