The Global Artificial Intelligence Talent Report: 2018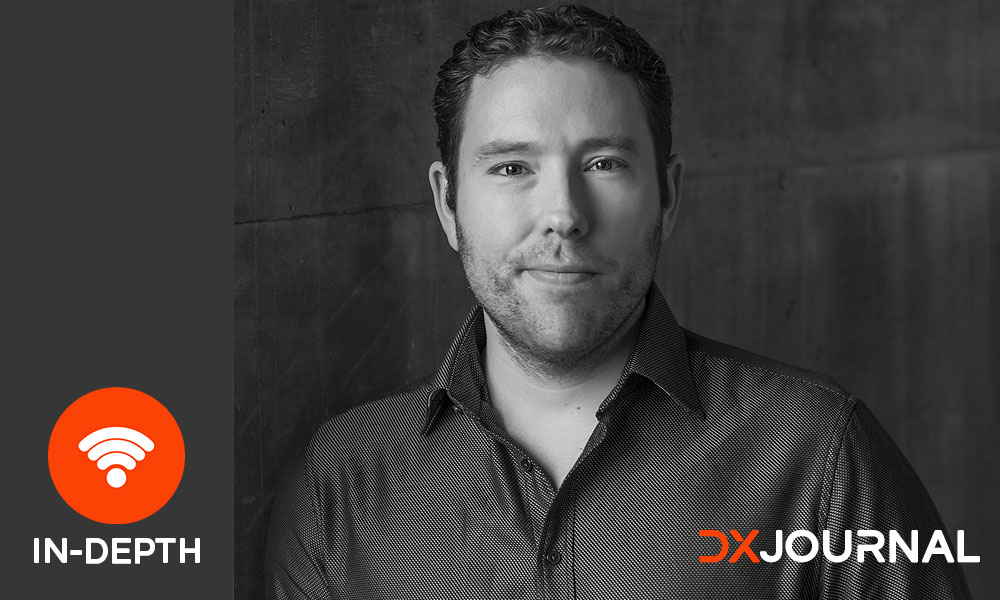 The demand for AI experts has grown exponentially over the last few years. As companies increasingly adopt AI solutions for their businesses, the need for highly experienced, PhD-educated, and technically-adept talent shows no signs of stopping anytime soon.
Summary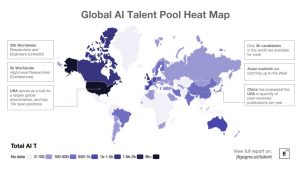 This guest post was contributed by Jean-François Gagné, CEO of Element AI and originally appeared on his site here. For further commentary beyond the report, see the accompanying blog post.
For a table of the full list of countries and their numbers, or to submit information about the talent pool in your region, send a message using the contact form.
This report summarizes our research into the scope and breadth of the worldwide AI talent pool. Although these data visualizations map the distribution of worldwide talent at the start of 2018, we want to acknowledge that this is a predominantly Western-centric model of AI expertise.
We are submitting our work amidst similar, though much broader, reports such as Tencent's recent "2017 Global AI Talent White Paper," which focused primarily on China in comparison to the United States. Tencent's research found that currently "200,000 of the 300,000 active researchers and practitioners" are already employed in the industry, while some 100,000 are researching or studying in academia. Their number far exceeds the high-end of our measure at 22,000, primarily because it includes the entire technical teams and not just the specially-trained experts. Our report, however, focuses on finding out where the relatively small number of "AI experts" currently reside around the world.
We drew on two popular data sources for this line of inquiry. First, we used the results from several LinkedIn searches, which showed us the total number of profiles according to our own specialized parameters. Second, for an even more advanced subset, we captured the names of leading AI conference presenters who we consider to be influential experts in their respective fields of AI. Finally, we relied on other reports and anecdotes from the global community to put our numbers in greater context and see how the picture may develop in the near future.
Even though we relied primarily on English-language data sources, our view of the talent pool provides a good global representation of the best experts that the field currently has to offer. For this reason, the second half of the report focuses on a qualitative assessment of talent and funding in Asia and Africa, where the reliability of our numbers drops off significantly and does not match the industry or academic output of these hotspots.
According to our broadest LinkedIn measures, we have found that there are roughly 22,000 PhD-educated researchers in the entire world who are capable of working in AI research and applications, with only 3,074 candidates currently looking for work. In the smaller, more advanced subset, we have found that there are currently 5,400 AI experts in the world who are publishing and presenting at leading AI conferences across the globe and who are well-versed enough in the technology to work with teams taking to take it from research to application.
How We Defined "Talent"
Building transformative AI applications for enterprises requires teams of people who have proven technical competency in Machine Learning/Deep Learning, several years of work experience, and can collaborate and thrive in an interdisciplinary environment.
The critical shortage of "talent" in the current AI job market suggests that there are currently not enough people with the strong grasp of academic research and applied software development required to mediate the worlds of business, science, and engineering.
The teams that need to be filled should be able to identify a problem that can be solved with modern machine learning techniques, build and implement that solution from scratch, and then optimizing the solution to work efficiently.
In our search, our hypothetical expert must be either highly talented or very experienced in order to capture the most elite leaders, seniors, and top juniors who would be able to work on such an effort. We used two different approaches to accurately size the pool of people in the world: LinkedIn searches and identifying participants in academic conferences.
LinkedIn
Using LinkedIn, we broke down these search criteria to capture a broad view of what it means to be an AI specialist.
These search parameters were built to find candidates who were awarded a PhD no later than 2015, to account for several years of work experience.
Although a PhD is not technically required to be considered an AI expert (since experience applying AI solutions in a real-world setting is more important than a degree), we've nonetheless found that having a PhD is a good proxy for assessing the technical ability of the talent pool across different nations.To qualify for this subset, these profiles must also have mentioned "AI" or Artificial Intelligence in addition to one or more advanced concepts, such as deep learning, artificial neural networks, machine learning, computer vision, natural language processing, or robotics. These candidates must also be technically adept: we filtered our numbers to include only people who have a solid grasp of either Python, Tensorflow, or Theano, to make sure they have some experience developing real-world applications. Using these very broad parameters, we identified a total of 22,064 experts.
We also ran a more advanced subset that did not include the ("AI" OR "Artificial Intelligence") qualifier, omitted "python", and included more specific AI-only frameworks.
The idea behind this search was to capture candidates who listed very specific frameworks that we typically employ in our own work (these include torch, caffe, and nltk) and omit candidates who are using "AI" as a buzzword. In this search, we identified a number that comes very close to that of our conference presenter numbers: we found 6,138 experts using this search, with 1,735 indicating that they are available for work.For our visualization, we decided to plot the less conservative estimate, in order to capture talent with potentially interdisciplinary skills.
Academic Conferences
In addition to these narrower LinkedIn searches, we counted authors of published papers or posters to estimate other high-level influencers and "rising stars" in the field. In theory, In theory, these candidates are required to apply AI theories established in controlled environments to messier real-world settings. In this talent pool, we found 5,400 experts who have presented a research paper in the last few years.
The following conferences were prioritized in our research: the Conference on Neural Information Processing Systems (NIPS), the International Machine Learning Society (ICML) conference, and finally the International Conference on Learning Representations (ICLR). We scraped researcher names from these conferences and filled out their location, experience, and education profiles using Mechanical Turk.
Dataset Biases
According to our data, European and Asian countries have significantly fewer researchers than the US, the UK, or Canada, but we are the first to acknowledge that this is most likely due to LinkedIn being a predominantly Western platform. Our searches found 413 candidates in China, 291 in Singapore, 204 in Japan, and 147 in Korea.
A recent tabulation of LinkedIn users by country done by Meenakshi Chaudhary points out a large discrepancy in LinkedIn user penetration rates, even among developed countries. Chaudhary mentions that "after [the] US, India, Brazil, Great Britain, and Canada have the highest number of LinkedIn users," which suggests that LinkedIn's adoption in certain countries and markets heavily skews the representations within our sample. To that effect, while the quantities of LinkedIn experts found in Asia are much lower than in North America or Europe, these numbers are still very high given the fact that LinkedIn's penetration rates are lower in Asia.
The same goes for the careful examination of presentations at academic conferences. By limiting our search to several English-speaking conferences in the Western world, we risk missing other institutions where AI research and development is done: research centres, private labs, think tanks, smaller universities and institutes, independent researchers and consultants. These people, although experts and domain-leaders, might not be engaging with the global community when they are working at a smaller scale or privately.
AI Talent Hotspots Across the Globe
North America
Out of our 22,000 LinkedIn profiles, almost half of all candidates (9,010) are living and working in the United States. Most of the LinkedIn experts listed their field of study as either Computer Science (12,856) or Computer Engineering (3,879) –– less common fields of study included Mathematics (2,592), Physics (2,157), and IT (1,175). A substantial portion of these experts have worked, at some point, for either Google (756), Microsoft (357), or IBM (265), and have anywhere between three and 10 years of experience working.
The dominance of the U.S. in the AI talent markets is not at all surprising. Paysa, in a recent studyof artificial intelligence talent, found that nearly $650 million is slated to be spent in the United States on annual AI-related salaries alone, with several U.S. companies, having raised an additional $1 billion to fund AI development, making it hard for smaller countries to compete with the U.S.
Nonetheless, Canada came in third place for the number of researchers in our LinkedIn and conference presenter searches, making it a viable competitor to the U.S., with 1,154 high-level profiles, which is high given Canada's small population and GDP. The Canadian AI talent pool has been refilling with former students and new international researchers alike, with Montreal leading the charge (Facebook, Google, Uber, Samsung, DeepMind have all set up labs there, among others) and Toronto, Edmonton and Vancouver close in tow.
Europe
The United Kingdom was the runner-up to the U.S. with a total of 1,861 high-profile candidates. Industry has been a big player in the UK, which has led to significant brain drain: as Ian Sample at The Guardian has recently pointed out, AI professors have been leaving for the industry primarily because demand for talent has been "heavily outstripping supply."
Germany, on the other hand, has had the opposite problem. As Yasser Jadidi, head of AI research at the Bosch Center for Artificial Intelligence pointed out to The Financial Times, Germany has a strong presence of "young professionals and academics" which has remained "sort of hidden."  With a strong academic presence of 276 conference presenters, Germany has been thinking of ways to commercialize AI expertise for business. Emerging tech hubs such as Cyber Valley in Southern Germany, are looking to give a shared space to industry and academia.
Other European countries also had significant numbers of experts: France had 797 eligible LinkedIn profiles, while Spain came up with 606 profiles. Overall, it is fairly clear that in recent years, Europe has steadily become a competitive location for finding AI talent.
Asia
The North American and European AI dominance that we have covered so far does not, however, paint the full picture of global talent. Asia has been vastly underrepresented in our LinkedIn and conference presentation data, primarily due to our Anglo-centric approach. Despite the fact that our searches turned up lower numbers in Asia, paper publications and funding show a different story.
Below, we have summarized the incredible growth that China, Singapore, Japan, and South Korea are exhibiting in their respective markets. We will also cover the reasons why the West-East divide in the talent markets is so prominent and has been so hard to bridge.
In general, we have found that the Asian countries are much more focused on developing applications of AI technology rather than investing into academic research.
China
China's AI market growth has been staggering. The United States-China Economic and Security Review Commission has recently stated, in its 2017 Annual Report, that "local [Chinese] governments have pledged more than $7 billion in AI funding, and cities like Shenzhen are providing $1 million for AI startups. By comparison, the U.S. federal government invested $1.1 billion in unclassified AI research in 2015 largely through competitive grants."
According to this report, Chinese tech companies Baidu, Alibaba, and Tencent have become "global leaders in AI," a trend that is reinforced by the Chinese government making AI a national priority. Just last July, CNN reported that China's State Council is planning to build an AI industry worth $150 billion in the next few years.
Despite these big leaps in funding, the West has been largely unaware of the work going on in China. As Andrew Ng pointed out in an interview for The Atlantic, "China has a fairly deep awareness of what's happening in the English-speaking world, but the opposite is not true." While Chinese researchers speak English and have access to the Western-world of research, the English-speaking community is cut off from Chinese research due to the language barrier.
As a result, China has been able to make big leaps in academia below the radar of the West. While our LinkedIn searches only picked up 413 profiles, 206 of which are also conference presenters, China has recently jumped ahead of the U.S. in artificial intelligence paper publications according to an AI report done by the Obama Whitehouse in late 2016. Traditionally seen as a reliable marker of research activity, published papers are a good indicator of talent growth in the region, although the influence and quality of these papers is contested by some.
In a well-sourced report at The Aleph, Alex Barrera points to the rising quality of education as one of the big reasons that China now has two universities, Peking and Tsinghua, that have recently been categorized among the top 30 universities in the world by the Times Higher Education rankings. Barrera sees the potential for this trend to continue: "While institutions like Stanford still hold onto their perch of the global ranking, universities like Peking University, are closing in. Stanford outranks them in specific scores but lags in others like technology transfer."
While AI education in China has been growing rapidly, serious AI faculty are still hard to find. Many AI practitioners in China have transitioned from a field like Electrical Engineering or another branch of Computer Science. In short, while the growth of the Chinese talent pool shows no intention of stopping anytime soon, the country still needs some time to build up a rigorous market that rivals that of the United States.
Singapore
Recent reports have also emphasized the extent to which Singapore is quickly becoming an artificial intelligence research hub. According to a 2017 report from Channel News Asia, The National Research Foundation will be investing $110 million USD into "a new national programme aimed at boosting Singapore's artificial intelligence capabilities over the next five years."
Our own data has identified at least 291 highly-qualified AI profiles in the country, along with 21 high-level experts who are publishing papers in leading conferences. Michael James Milne, director at Kaishi Partners, estimated in correspondence that there are more likely to be around 1,500 qualified AI experts currently in Singapore and Southeast Asia.
These numbers are supported by the growing number of research centres that are starting to take hold in the small, cosmopolitan city-state. Joel Ko, of Marvelstone Ventures, recently confirmed to the South China Morning Post that Marvelstone plans to set up an AI hub "which would incubate 100 startups every year."
The increasing government and private funding means only one thing: Singapore AI is bound to grow significantly over the next few years as these changes pull in more talent.
South Korea
After Google's DeepMind program "AlphaGo" defeated South Korean Go champion Lee Sedol in 2016, the South Korean government announced that it would invest $863 million USD in AI research over the next five years.
Since then, Korean news reports, which were graciously translated translated and shared with us by Rufina K. Park, have documented the Korean government's heavy investments in AI infrastructure. On December 22, 2017, the Ministry of Science and ICT announced "The Plan for Innovation Growth" whereby the government committed to spend 1.56 trillion won (approx. 1.53 billion USD) on AI and related sectors that will prepare Korea for the "fourth industrial revolution" in 2018. Similarly, the Council for Intelligent Knowledge Society aims to spend 244 billion won (approx. 22.6 million USD) on AI in 2018. In total, 7.96 Trillion Won will be spent on the 13 Innovation Growth areas from 2018-2022. Korea's current plan is to create 550,000 new jobs in the innovative sectors by 2025.
This funding has come in addition to two existing AI research projects, says Mark Zastrow at Nature, noting two specific undertakings that are currently in progress: "Exobrain, which is intended to compete with IBM's Watson computer, and Deep View, a computer vision project." Korea has pulled ahead as an industry leader in the area, taking third place in the number of AI patents in 2017.
In our own data, we found a sizeable subset of 147 AI experts currently working in South Korea with 21 recent conference presenters hailing from that area. While having a strong industry presence in AI, it is clear that academic research in Korea, ranked 7th in number of AI dissertations, is not yet quite as strong as in China or Japan.
Japan
Unlike China, Japan has a long history of robotics and artificial intelligence research which has largely gone undiscussed in the media. Part of the problem, as some outlets have noted, is Japan's notorious industry-level insularity, which results from a stiff "language barrier and rigid business practices." Japan's academic AI footprint, however, is notably stronger than either South Korea or Singapore, since Japan has roughly 117 active researchers presenting at NIPS and other leading conferences.
Artificial intelligence academics have noted the difficulty of keeping up with other Asian countries: Mitsuru Ishizuka, professor emeritus in AI at the University of Tokyo, noted that Japanese research has fallen behind the work "that is being done in China." While Japan's talent footprint is significant, it is clear that their ratios are skewed towards academia: 117 conference presenters versus 204 LinkedIn profiles, significantly lower than China, Singapore, and South Korea. Anita Pan, the Second Secretary and Trade Commissioner of Canada to Japan, pointed out in an email that Japan's AI talent shortages are well known: "of the 15,659 students enrolled in graduate studies in advanced information technologies, 619 are specifically related to AI, and of those, 123 are expected to complete doctoral degrees."
Last August, however, the Japanese government announced that it is "planning to invest billions of yen to fund next-generation semiconductors and other technologies critical to AI development." Pan expects that the funding for the fiscal 2018 will most likely double 2017's allocation of 51.7 billion yen ($575 million CAD), resulting in a funding package that exceeds 100 billion yen ($1.1 billion CAD). Such advances in funding could spur an industry which has the history and research power to harness home-grown talent. These pecuniary advances have already netted some results: just this August, deep learning startup Preferred Networks Inc. raised $95 million USD from Toyota to work on self-driving technology.
Africa
Although not as prolific as either the East or the West, African countries have recently been been growing significantly in AI research and development.
Jacques Ludik, the President of the Machine Intelligence Institute of Africa (MIIA), estimates that there are roughly 1,500 members in his association, 70% of whom can be classified as experts in their respective fields. Ludik pointed out that funding is difficult to come by, but the continent has nonetheless been able to implement AI applications in agriculture and the mobile space.
Timnit Gebru, a postdoctoral researcher at Microsoft Research and a member of the FATE (Fairness Transparency Accountability and Ethics in AI) group, has pointed out in correspondence that machine learning in Africa is privy to a wealth of different kinds of funding: B4 Capital Group, for instance, specializes solely in African and Latin American AI initiatives. The by-product of this kind of funding are AI solutions that are tailored to the problems of each area. Ethiopia, for instance, which has 88 active and individual languages, has been actively developing Natural Language Processing solutions to improve communications.
Nouha Abardazzou, writing for How We Made it in Africa, supports the claim that AI has largely manifested itself in agriculture and healthcare (partially by way of mobile development). One recent AI-driven application has been the ECX e-Trade Platform, which uses Internet of Things (IoT) devices and AI in order to create a coffee-traceability solution that works through all the stages of the supply chain. In the healthcare industry, the SOPHiA artificial intelligence analyses "genomic data to identify disease-causing mutations in patient's genomic profiles."
Public awareness about Africa's role in AI has grown significantly in 2017. Gebru has recently hosted the very first Black in AI workshop at NIPS 2017, which focused not only on the research currently being done in Africa, but also AI work done by black researchers all over the world. Similarly, MIIA recently hosted the very first AI Africa Conference in Johannesburg, South Africa, in October of 2017. This conference was a big success, drawing in expert researchers from all over Africa and the rest of the world to talk about real-world applications of deep learning in the continent.
Analysis of Global Trends
Major Movements
Our conference researcher data also allowed us to make some observations about the ways in which researchers have moved, either for work or school. By looking at the discrepancies between the location of the candidates' alma mater and their current work location, we have found that candidates are likely to move to the USA for their education and then move to another country for work.
The arc-map above shows candidates who, despite being educated in Canada, the UK, Germany, France, or China, were more likely to move to the USA for professional work. Furthermore, these connected countries hold the highest numbers of talent exchanges: "inbound" researchers indicates the number of researchers who moved to that country for work, "outbound" indicates the amount of people who got their PhD in that country and then ended up going somewhere else for employment.
These arcs suggest that the U.S. acts as the "hub" for AI research and education, serving as the link for both the academic and business worlds where AI intersects. Aligning this finding with our previous assessment that Israel's and Japan's scholar to LinkedIn profile ratios are nearly 75% and 57%, respectively, we can see how transnational and global collaboration is a key to  sharing AI knowledge and expertise in both industry and in academia.
Interestingly enough, the flows between Asia and Europe are almost non-existent. The AI talent phenomenon is global insofar as it is mediated by the West.
Academia vs Industry
The interplay between the LinkedIn and the conference presenter data allows us to make some interesting observations. Assuming that the conference researchers in this subset all have LinkedIn profiles that were captured in our searches above, we can say, with some approximation, that roughly one third of all AI specialists have at some point presented their research at one of these large academic conferences.
Presenting at conferences understandably skews towards academia. However, there remains an industry presence at these events. The NIPS author demographics indicate that the 2017 conference consisted of 88% academic presenters and 12% industry presenters. While the one-third ratio can seem high, we found that it is a strong global proxy: some countries, such as Israel and Japan, have much higher rates of academics in AI.
This ratio of academics to industry-experts is higher for countries like Germany, where 44% of all LinkedIn candidates are likely to have at one point been conference presenters, and much lower for countries like the UK, where only 14% of AI experts are active in conferences. These trends reflect the journalistic findings that we outlined above: in Germany, it looks like most AI work is happening in academic institutions, while in the UK, AI is more industry-driven, poaching talent from academia in the process.
Israel (75%) and Japan (57%) have the highest ratios between conference researchers and LinkedIn profiles, meaning that their AI work is heavily driven by the academy, which is consistent with the various reporting on these trends. Though, it seems that industry is still a large driver of AI development.
Ireland (1.7%), Brazil (3.3%), and Spain (4.4%) had the lowest ratio of conference presenters to LinkedIn profiles, which suggests that most of the candidates in those countries work in the industry-driven sector of AI research and development.
Conclusion
Although artificial intelligence talent is predominantly U.S.-centric, it is apparent that there are large global hotspots of AI talent in the European, African, and Asian markets. These areas are nonetheless slowly getting tied into the largely Western English-speaking community of academic conferences and LinkedIn industry searches and are set to grow significantly in the coming years.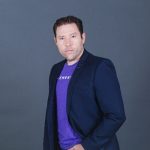 Jean-François Gagné is the Chief Executive officer of Element AI.
Amazon rival Rakuten buys mobile ordering and pickup startup Curbside
Rival to Amazon and Japanese retail giant Rakuten has acquired Silicon Valley mobile ordering and pickup startup Curbside. Details of the all-cash deal were not disclosed, but the acquisition could be a boon for the Japanese e-commerce company.
Mobile solutions for brick and mortar businesses
Founded in 2013 by former Apple engineers Jaron Waldman and Denis Laprise, Curbside has a suite of features that deal with all aspects of mobile commerce for restaurants and brick and mortar retail stores. Their most popular feature, ARRIVE, tracks customer's journeys to predict when they'll be approaching and arriving to have the product ready in an instant.
In its suite, Curbside's offers programs that build online stores, fill online orders in-store and grow store traffic.
According to Tech Crunch, the terms of the "all-cash" deal were not released. Curbside has previously raised between USD$40 and $50 million from investors like CVS, Index Ventures, Sutter Hull Ventures, AME Cloud Ventures, Qualcomm Ventures and Chicago Ventures
According to the Silicon Valley Business Journal, Curbside was valued at more than USD$100 million in 2015 during its last venture round.
Part of the family
In the press release from Curbside, co-founder and CEO Jaron Waldman writes, "For our customers and partners the headline is that nothing will change. Curbside will operate independently as a Rakuten-owned company with our team, services, partners and product offerings all remaining intact."
Yaz Iida, President of Rakuten USA, Inc said in a press release "Welcoming Curbside to the Rakuten family is all about the consumer, and we are excited to be able to empower consumers with even more ways to enjoy shopping."
Mario Pinho, CFO of Rakuten, welcomed Curbside "to the Rakuten family" on LinkedIn.
Earlier this year, Rakuten announced that it's building a customer loyalty program based on blockchain technology, and building its own cryptocurrency, Rakuten Coin.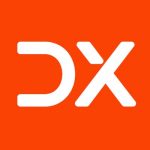 How brick and mortar grocers benefit from digital transformation
Brick and mortar grocery retailers have the potential to adopt artificial intelligence to help with stocking their stores, pricing their products and being competitive with online retailers like Amazon.
Michael Feindt, the founder of AI firm Blue Yonder that specializes in helping retailers adopt AI to change how they carry out their core processes, wrote an article in Silicon Republic about how grocery chains can use AI to operate smarter.
With online grocers rapidly adopting AI, Feindt writes that it's important for brick and mortar retailers to "move beyond their legacy infrastructure and adopt the technologies of digital transformation." These technologies include AI and machine learning.
Revolutionising warehouse #technology.#video #tech #supplychain #business #manufacturing #innovation #innovate #AI #artificialIntelligence #Robots #Robot #Robotics #Grocery #Shopping #Ecommerce #VR #ML #MachineLearning #MachineIntelligence #Infosec #Fintech #Data #DataScience pic.twitter.com/UDSrLJNqcw

— Orcan Intelligence (@Orcanintell) June 2, 2018
To stay competitive in a market that's increasingly focused on consumer satisfaction, Feindt writes that adopting AI can help grocery chains stock their stores more efficiently in an effort to reduce waste and ensure customers get what they want, as well as price their products according to real-time data on deals and promotions offered by other stores.
"Is this the Future of Retail?" – This grocery store actually comes to you. Awesome idea! pic.twitter.com/yp5R7QE7G1 #retail #AI #retailtech #DX #custexp #4IR #IoT #mobility #tech #MachineLearning #innovation

— Sean Gardner (@2morrowknight) June 2, 2018
Feindt writes that stock and pricing in brick and mortar stores — two traditionally human-led domains — need to start using the data they have, and use AI to help process that data.
Paul Clarke, the CTO at Ocado (the company behind the grocery robots shown earlier) told The Telegraph that AI is "critical" to the industry, and where it's heading.
"From our point of view artificial intelligence is the one to rule them all when it comes to the set of disruptive technologies that power our business and we already make extensive use of machine learning across our platform," said Clarke. "But really we just think we're getting started."
It's also easier than ever before for grocery chains to go beyond self-service checkouts and start using AI to optimize business, below is an infographic detailing 65 tech startups that use artificial intelligence, virtual reality… etc to usher grocery store operations into the future. This list is packed, but it's not exhaustive.
Morning Market Map: these #tech startups have raised $1.5B+ to optimize grocery store operations with #AI, #VR, and more https://t.co/ZRgmn4bLIS pic.twitter.com/6Sp3nrsV04

— CB Insights (@CBinsights) May 30, 2018
From using AI to combat food contamination to giving allergy-sufferers peace of mind when shopping to programming shopping carts to follow consumers around the store, there are endless ways that AI can enhance grocery operations and produce tangible results.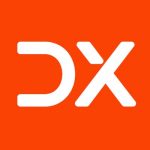 Mozilla announces grants for projects on how AI affects society
Mozilla recently announced the creation of seven new five-figure grants for "technologists and media makers who help the public understand how threats to a healthy internet affect their everyday lives."
Under their "Creative Media" awards track, Mozilla is offering a total of $250,000 in awards comprised of two $50,000 awards ($47,500 award + $2,500 MozFest travel stipend) and five $25,000 total prize packages ($22,500 award + $2,500 MozFest travel stipend). Mozilla says they're specifically looking for projects that focus on AI and machine learning.
Mozilla wants these grants to go to researchers who can help the public to better understand how threats to a "healthy internet" are impacting their lives. These projects can be presented in a variety of mediums such as videos, games, browser extensions and data visualizations.
To be eligible for this award, projects must already be in-progress, at either the conceptual or prototype stage. They also have to be "freely available on the web," have the ability "to be broadly shared," and must include "privacy-respecting mechanisms."
This isn't Mozilla's only project that has the aims of teaching people more about the changing face of technology.
It's hard to express just _how useful_ Mozilla's technical documentation about web technology concepts has gotten. Kudos to all my friends at Mozilla putting in the mostly thankless work to make new CSS and JavaScript concepts easily learnable with a Google search.

— Justin Searls (@searls) June 3, 2018
From briefs to explainers to graphics, Mozilla has been attempting to make it easier for people to understand how things work.
DNS has been leaking parts of your browsing history since the beginning of the web 😱

Here's what we're doing in @firefox to fix this → https://t.co/7NrDTSeQBX

— Lin Clark (@linclark) May 31, 2018
Applications for this grant are open now and close on August 1.