Tech workers are fleeing the United States to work in Canada
Canada's tech companies are receiving an increase in interest from U.S. applicants, a new study reports.
The study found that 53% of 55 surveyed tech companies in Toronto experienced an uptick in interest from U.S. applicants in 2017.
The study's findings correspond with a study conducted last year which also showed a surge in American tech worker's interest in Canadian employment.
Tech workers in the U.S. are shifting their sights from Silicon Valley to another northern liberal bastion: Canada.
A new study by Canadian tech innovator hub MaRS reported that tech companies in Toronto saw a significant escalation of U.S. applicants in 2017.
The study, which was originally reported by Axios, surveyed 55 tech companies in Toronto and found that more than half had seen an increase in international applicants. Of the international applicants who applied, 82% were from the U.S.
The study's results correspond with a survey MaRS conducted earlier last year, in which several Toronto-based startups reported newfound interest in their companies from U.S. applicants.
American tech workers could be interested in joining the Canadian workforce for several reasons: Both Toronto and Vancouver are gradually becoming established tech hubs that are attracting international talent. (Last year, Business Insider ranked them in the top 25 most high-tech cities in the world.)
Another factor is of a more political nature: The President's unfriendly stance on immigration is thought to have sparked renewed interest among Americans in Canadian employment as well.
This article was originally published on Business Insider. Copyright 2018. Unskilled staff threaten banks' ability to digitally transform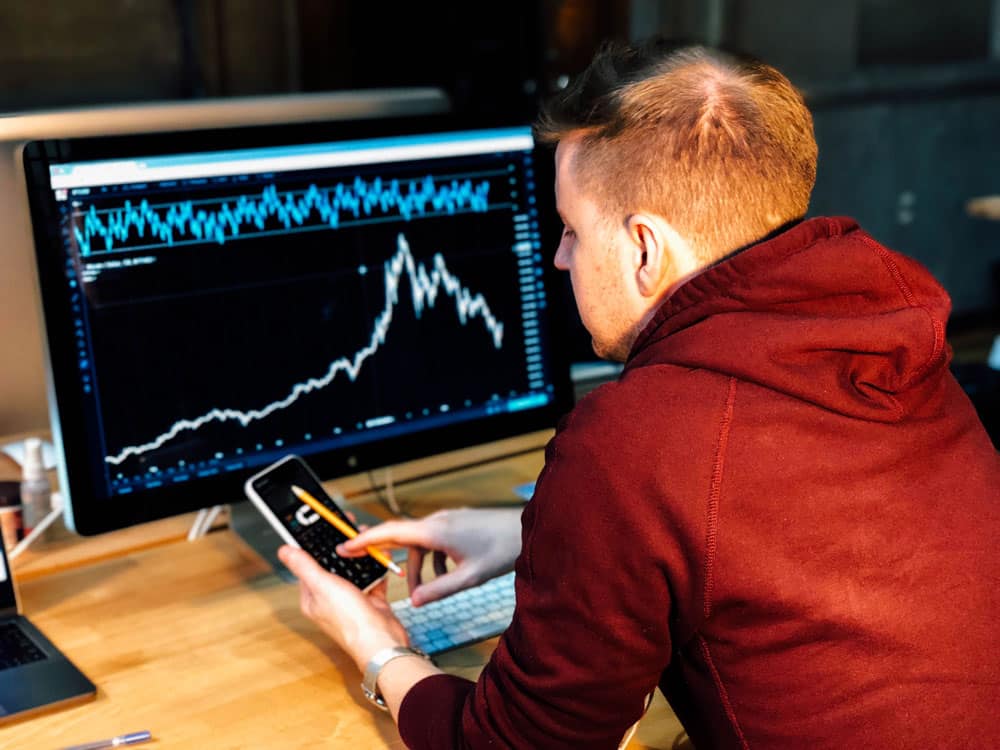 Only four percent of bank business and IT executives believe that the impact of technology on the pace of banking change has stayed the same over the past three years, while 96 percent said it has either significantly accelerated or accelerated, according to a new report from Accenture.
This technological disruption has a large effect on how banks operate, and it seems unlikely that the pace of change will decelerate anytime soon.
Here's what it means: Some technologies will have a bigger impact than others, but it will require substantial work from banks to stay on top of them.
AI is the most promising technology to transform the banking space. Forty-seven percent of respondents said AI will have the biggest impact, followed by just 19 percent saying the same for quantum computing and 17 percent for distributed ledgers and blockchain. The disappointing outcome for blockchain appears to be in line with recent announcements from banks: Citi has abandoned its plans to launch a crypto and Bank of America's tech and operations chief has expressed skepticism on the benefits of blockchain.
Banks' workforces appear to be at different stages in terms of tech savviness.Seventy-four percent of banking respondents either agree or strongly agree that their employees are more digitally mature than their organization, resulting in a workforce waiting for their organization to catch up. However, 17 percent of respondents said that over 80 percent of their workforce will have to move into new roles requiring substantial reskilling in the next three years, compared with only 5 percent saying the same for the last three years.
Additionally, banks don't know as much about third-party partners as they perhaps should. Over one in 10 banking respondents believe that their partners' security posture is extremely or very important, as well as that their consumers trust their ecosystem partners. However, only 31 percent of respondents say they know that their ecosystem partners work as diligently as they do, while 57 percent of them simply trust their partners and 10 percent hope that they are diligent.
The bigger picture: Banks need to prepare for a future that will require them to put in a lot of resources, and some might struggle.
To make the most of AI opportunities in banking, incumbents need to upskill their workforces. While AI is the most promising technology to transform the banking space, this promise can only be realized if banks have the necessary talent in-house to adopt new AI solutions. As such, they should make it a priority to upskill their staff to make AI transformation a success — which may be difficult for those players that have to upskill a majority of their workforce.
And banks need to up their security efforts since open banking is becoming a global trend.Open banking makes working with third parties more frequent. This will force banks to double down on their security efforts, as a security breach with their partners could affect customer trust in a bank's overall services. If employees aren't up to date with new technologies — including application programming interfaces used for open banking, and AI — they can't keep a bank's network secure.
This article was originally published on Business Insider. Copyright 2019. Calgary college launches new program in response to a changing workforce
Businesses in Alberta have seen an upswing in the need for trained IT professionals, and with the launch of a new Information Technology Systems diploma this fall, Bow Valley College is prepared to provide the talent.
This article is a sponsored post by:

Back when floppy disks and dial-up internet were the height of technology in the office, concepts like 3D printers and self-checkout machines were pure science fiction.
It's only been 20 years since then, but the world has since gone through a digital transformation that's impacting businesses everywhere.
In a 2016 survey conducted by the global enterprise software company IFS, 86 per cent of senior business leaders from 20 different countries said that this digital transformation will play a key role in their market in the following five years.
This shift into a digital marketplace has also affected what kind of skills employers need, and Calgary's Bow Valley College is working to provide the training needed to fill those in-demand roles.
Training rooted in industry demand
With the launch of the new Information Technology Systems (ITS) Diploma this fall, students will be given the most up-to-date IT education to provide a skilled workforce to businesses across Alberta.
Jeff Clemens, program coordinator and instructor at Bow Valley College, played a role in creating the ITS program, and said the process started with consulting industry professionals across the province. All of the companies consulted said they were in need of more trained IT experts to support the technology that keeps them running.
"Industry demand was a big reason why we launched this program," said Clemens. "The main feedback we got from consulting with people was: 'We need more graduates.' Even our own IT staff here at Bow Valley College are saying, 'When will you be getting these graduates, because we need more people'."
Hector Henriquez is a desktop analyst in Bow Valley College's IT department and said he's also noticed an influx of companies in the city searching for IT professionals over the past few years.
"Nowadays, having IT is more and more essential," said Henriquez, "Even the basic services that everyone takes for granted, like internet and email and printing, they need to be maintained and updated and secured. You can't run a business now without IT."
Entry-level positions lead to exciting careers in tech
During consultations, Clemens said that businesses specifically pointed to a gap in finding people to fill entry-level IT positions. Many only wanted people in entry-level positions for approximately a year, ultimately looking to move them into something more specialized, like the growing need for cyber security.
"The move toward cloud computing and the focus on cyber security and data security is reflected in the number of jobs that are now in the market," said Phil Ollenberg, Team Lead of Student Recruitment at Bow Valley College.
"There are now self-checkouts, so there are fewer actual cashiers, but there are IT professionals and data analysis professionals in the background who are supporting that technology — and those are higher paid jobs."
Ollenberg added that the need for IT seems to be clear to students too, as the two-year ITS diploma already had applicants before it was even officially announced.
"Our prospective learners are seeking this career out," he said. "They're looking for what they know will be a guaranteed job."
When the first students graduate from the ITS program in 2021, Clemens is confident that they'll be ready to take on the industry demands. With solution-based training in the latest cloud and security software, they'll be prepared to tackle the next technological advancement — even if it seems as futuristic as 3D printing did in 1999.
"With IT, you can't just sit back and expect that things will stay the same," Clemens continued. "This program is very hands-on. We're giving them the base, but teaching them that the base will change, and that's OK because they'll still have that ability to learn and come up with solutions."
For more information on the ITS program, visit the Bow Valley College website.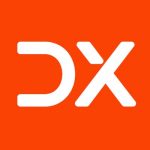 DX Journal covers the impact of digital transformation (DX) initiatives worldwide across multiple industries.
Improving working conditions with blockchain
Blockchain is more often spoken about as an external tool for businesses to help secure supply chain. In a new pilot, blockchain is to be used to help improve health and safety within the workplace – at a Levi Strauss factory.
The testing out of blockchain as an internal health and safety auditing tool is being run as a collaboration between Harvard University's public health graduate school, U.S. think-tank New America and the U.S. denim jeans company Levi Strauss & Co. The three have declared a project to design, build and operate a blockhain-based system for health and safety at work.
The new technology will be designed to augment outside auditors of factory health and safety with a system that will allow factory workers to self-report issues of concern. The factories that will test out the technology are based in Mexico, where three manufacturing sites in total employ 5,000 workers.
Mexico's regulations for health and safety laws are exclusively federal in content. Under this legislation employers must obey standards, maintain safety programs, maintain compliance systems, ensure proper equipment and hazardous substance control. However, the level of safety is often subject to criticism (as with the International Labor Organization), such as in terms of accident rates and occupational illnesses like respiratory diseases.
The new project is designed to provide an alternate avenue for worker health and safety to be addressed, outside of periodic audit, and the mechanism enables a U.S. based company to ensure that clothes manufactured for the U.S. market are produced under conditions that are safe for workers.
The aim of the scheme is to input an annual worker survey on the blockchain. Once inputted the company's site-based managers will be unable to alter it, and the findings will be made available to the workforce. The findings will be available for Mexican authorities to review as well as U.S.-based Levi Strauss managers. The blockchain will be provided by ConsenSys, the blockchain company founded by Joseph Lubin, once of Ethereum.