Robotic automation can unleash reimagination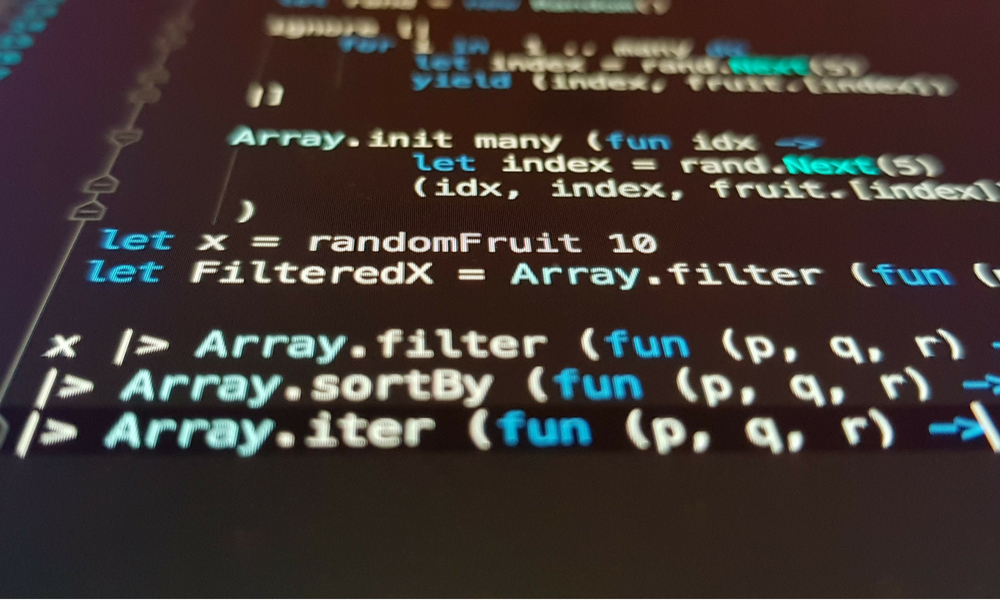 By: Prasad Chintamaneni
Robotic process automation is spreading across banking and financial services. The origins of automation extend back to 1745, when English blacksmith Edmund Lee patented the rotating fantail that keeps a windmill's sails pointed into the wind. The first completely automated industrial process emerged toward the end of the 1700s, when American inventor Oliver Evans developed the automatic flour mill.
Related: Driving the convergence of the physical and digital worlds 
Fast-forward to the 2000s and the era of Digital Disruption 2.0: The world today is experiencing the impact of another monumental breakthrough – the emergence of robotic process automation (RPA). RPA uses software to automate repetitive processes that humans would otherwise do, freeing these people for higher value work. Use of enterprise robots can create a "virtual FTE workforce" that automates back-office administrative processes.
Automation can unleash reimagination
Bank processes are prime candidates for RPA application, as they are rules-driven, data-intensive and repetitive in nature, and they cross multiple systems. Decision points can be overhauled using RPA to drive efficiency and new business models.
[Download]: Driving the convergence of the physical and digital worlds 
RPA is becoming a hot topic at leading corporations. Software robots such as Apple Siri, Microsoft Cortana, IBM Watson and Google DeepMind are now mainstream, and they promise to fundamentally change how financial services are processed in the future. How?
RPA will change financial services
Consider customer onboarding, for example. Onboarding is a crucial element of building strong customer relationships. By getting the onboarding process off to the right start, banks can boost customer satisfaction, increase retention and drive greater share of wallet. They can combine multichannel capture, automated and adaptable workflows, and a flexible system integration capability to automate and accelerate the onboarding process.
[Download]: Driving the convergence of the physical and digital worlds 
Other processes could benefit from similar transformations, including mortgage processing, claims processing and customer service. UK software company Hello Soda, for example, uses RPA to create more complete credit-worthiness profiles by blending social media data with traditional credit scores. FundApps, a London-based technology provider, is automating shareholding disclosure and monitoring investment restrictions.
Reimagine begins now
In considering the possibilities of RPA, it is important to not simply automate for the sake of automating. Instead, start by reimagining the entire business process. Once that is done, robotics can take it to a whole different level.
This article originally appeared on the Digitally Cognizant Blog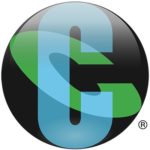 Cognizant (Nasdaq: CTSH) is dedicated to helping the world's leading companies build stronger businesses — helping them go from doing digital to being digital.
Hyperloop: Engineering the future of transportation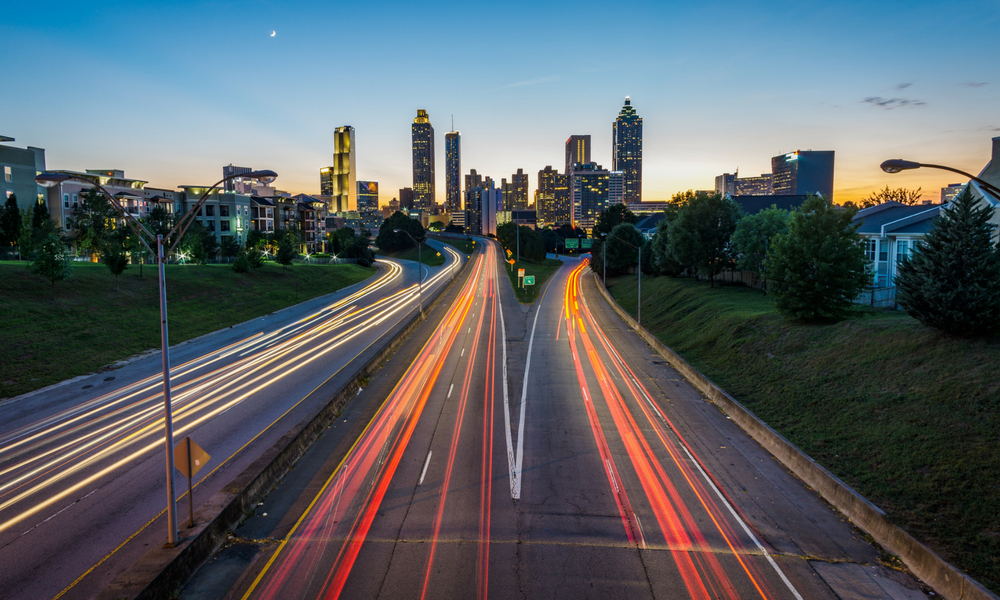 By: Manoj Mathew
Next year will mark 150 years since the last spike was driven into the final railroad tie connecting the first transcontinental railroad in the U.S.
On May 10, 1869, supervisors and crew members from three railroad companies gathered a mile above sea level at Promontory Summit in Utah to watch Leland Stanford, the president of Central Pacific Railroad, drive the ceremonial 17.6 karat "Golden Spike."
Private enterprise spurred the railroad's development. The government supported it. And as travel time dropped from East to West and back again, the intended increase in commerce followed. As raw materials and finished goods could be transported much more quickly, industrialization of the West picked up speed.
What's Good for Transportation Is Good for Commerce
Commerce constantly strives to access new markets faster, moving more goods and more people, more cheaply. That drives investment in improved transportation – safer, faster and more economical. Technological advancements in AI, robotics and faster machine-to-machine connectivity allow asset-intensive environments to optimize their performance, take decisive action more quickly, collaborate among themselves and collectively learn.
Take the automotive industry. Carmakers are already reimagining the concept of transportation using perceptual computing (machines that interact with their surroundings using five senses) and pervasive computing (embedded micro controllers to make machines "smart") to speed travel, promote safety, improve fuel economy and achieve sustainability.
Related: Connecting Physical and Digital Worlds to Power the Industrial IoT
As the world's population grows, however, and more people can afford to buy automobiles and other forms of transport, infrastructure and the global environment are coming under intense pressure. Clearly, our planet would struggle if every inhabitant owned an automobile.
Redefining Transportation
Today, digital innovation has purpose beyond commerce: to tie people together without more gridlock; to reduce energy emissions (since even electricity generation burns fossil fuels); to get people from place to place faster, more safely and economically; and to develop innovative products that improve the customer experience — and their lives.
To meet these dictates for transportation systems, no development looks as revolutionary as Hyperloop, a low-pressure tube in which passenger pods travel at a rate near the speed of sound. The transportation system is designed to be underground or supported on pillars above the ground to lessen accidents and natural disaster risks. And Hyperloop proposes to cut rail and automobile travel times between cities such as New York and Washington, D.C., by five or six times.
Certainly, Hyperloop faces engineering challenges. Not the least of these is the effect on the human body of rapid acceleration and deceleration while having to negotiate curves, peaks and troughs. Other practical challenges include energy, efficiency and sustainability. But these are technical challenges that engineers are addressing, including alternative fuel sources such as solar panels, lighter materials, and combining magnetic levitation (maglev) with propulsion systems that convert higher air pressure at the front of the pod into a propellant that supercharges pod performance.
Download: Connecting Physical and Digital Worlds to Power the Industrial IoT
Early Hyperloop experimentation is arousing interest from California to the Netherlands, and from China to Mumbai. As for the practicality of transporting people safely, a development team at the Delft University of Technology recently revealed its ATLAS 01 Hyperloop pod, a half-size prototype of its design for a vehicle to carry passengers inside the Hyperloop tube. TU Delft's graduate-level engineering team began development of its current entry in September 2017, after the first Hyperloop pod design competition was completed earlier that year. In that earlier Hyperloop competition, which evaluated the best pod design, the TU Delft Hyperloop team won first place overall.
Meeting the Hyperloop Challenge
The recent public reveal of TU Delft's Hyperloop pod, ATLAS 2.0, comes in advance of a SpaceX Hyperloop competition that will take place July 22, inside a half-size test Hyperloop built by Elon Musk's SpaceX at its headquarters in Hawthorne, Calif. The team whose model achieves the highest speed wins the competition. This is a tough challenge, as the pod must accelerate, achieve top speed, brake and then come to a full stop in a single kilometer, the total length of the test loop.
Cognizant Digital Business is supporting the TU Delft team as a Prime Partner in the development of its prototype. Its Hyperloop pod's control system depends on an enormous array of sensors and sophisticated algorithms. Our Connected Products team is helping the team refine and test model-based simulations of the interplay of sensors, the environment and the vehicle. These models of the physical environment — so-called digital twins — allow scenario-testing of the pod itself, with the goal of making it "fail-safe." (Watch this video to see how.)
Download: Connecting Physical and Digital Worlds to Power the Industrial IoT
This parallels Cognizant's work in the similarly promising realm of connected cars, rail, airlines, even bicycles. We are providing the TU Delft team with advice and technical support to help ensure the reliability and safety of its designs. The team writes specifications for ways to reduce risk; then they write the software. We test it for them, against our own hardware and software. As with all our work, we're seeking to bridge the digital and the physical worlds to create real-world solutions.
A New Legacy
The legacy of "the Golden Spike" was easier movement across the country, greater market access and larger profits. Now, technological innovation is leading us forward again, to a future of transportation enabled by digital thinking and technologies built around sensorization, AI, hardware and software design, and human-centered product innovation and engineering.
Humans will continue their quest to realize cheaper, faster, more sustainable modes of transportation. Other mega-programs, like Big Falcon's effort to provide point-to-point space travel (New York to Shanghai in 30 minutes), are already underway. For now, Hyperloop offers the promise of a Golden Spike in innovation in the 21st century – one that drives connections and commerce that benefit us all. We're thrilled to be participating in the SpaceX competition. The world will be watching.
Raj Ravindranathan, Head of EMEA Cognizant Connected Products, contributed to this blog.
This article originally appeared on the Digitally Cognizant Blog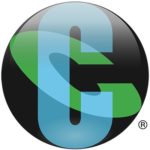 Cognizant (Nasdaq: CTSH) is dedicated to helping the world's leading companies build stronger businesses — helping them go from doing digital to being digital.
Microsoft calls for federal regulation of facial recognition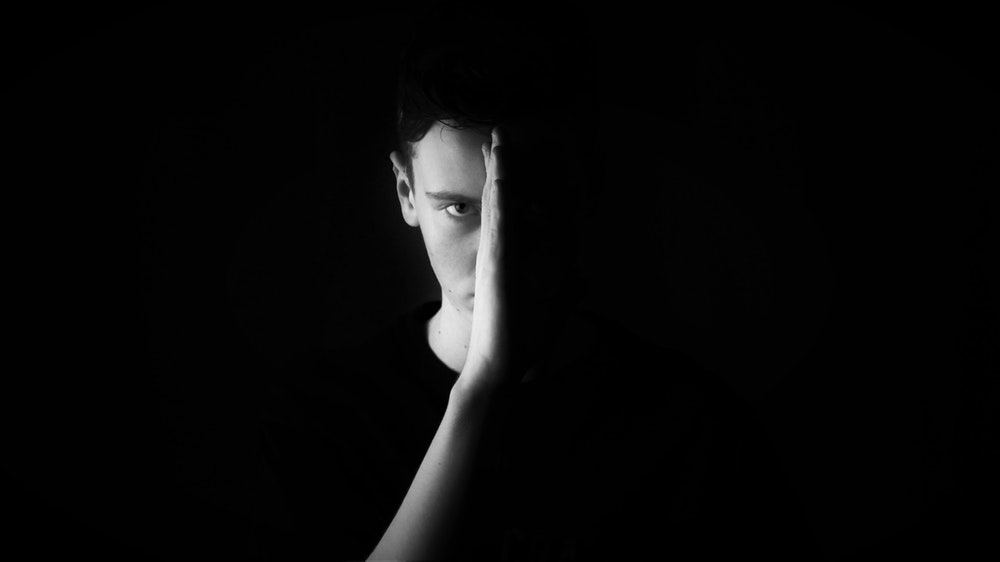 In a Microsoft blog post president Brad Smith calls facial recognition "the technology of the moment" and urges the federal government to set a precedent for other future technologies by placing regulations on it.
"Facial recognition, like many AI technologies, typically have some rate of error even when they operate in an unbiased way," writes Smith, in a blog post. "And the issues relating to facial recognition go well beyond questions of bias themselves, raising critical questions about our fundamental freedoms."
The type of regulation Microsoft calls for is "a government initiative to regulate the proper use of facial recognition technology, informed first by a bipartisan and expert commission."
In calling for regulation, Smith says he understands that his request is unusual — a company calling for government regulation — but gives the example of how federal regulations benefitted the auto industry, and could do the same for facial recognition given the potential for abuses and violations when biased or flawed technology is used "to decide who to track, investigate or even arrest for a crime."
He also calls on Congress to assemble a commission of bipartisan experts "to assess the best way to regulate the use of facial recognition technology in the United States."
Wait, a tech giant is asking for regulation around an emerging technology? Times have changed.
Via @natashanyt https://t.co/LQHig74oAa

— Pui-Wing Tam (@puiwingtam) July 13, 2018
Reactions to the post
Many are praising Smith, and Microsoft, for this request. But many of those same supporters are also calling for more to be done.
"But Smith could have gone further in elaborating on other steps companies like Microsoft should take, both individually and collectively, to address the human rights issues related to facial recognition technology," writes Michael Posner in Forbes. "On issues like this, companies should develop clear industry standards and metrics consistent with human rights principles. It is not enough for the companies simply to say that they are following broad aspirational principles."
Experts speaking with Wired on Smith's post were also careful to commend Microsoft for making this move, but warn that governments themselves have a history of misusing facial recognition technology.
Not just government intervention
Smith does not end the call for government regulation at the United States' border. "Given the global nature of the technology itself, there likely will also be a growing need for interaction and even coordination between national regulators across borders," he writes.
Nor does he leave the responsibility for the ethical use of facial recognition in the hands of the government, saying that companies developing facial recognition softwares also have a responsibility "to reduce the risk of bias in facial recognition technology" and collaborate with the academic community and other companies in the form of partnerships.
Speaking specifically about Microsoft (especially given the recent turbulence around a contract with ICE, which Smith says he has confirmed had nothing to do with facial recognition, but "supporting legacy email, calendar, messaging and document management workloads"), Smith writes that Microsoft is in the process of "establishing a transparent set of principles for facial recognition technology that we will share with the public."
This effort to craft a set of rules around the technology greatly resembles Microsoft's 2015 international cloud privacy standard. On top of this rule set, Smith states the company will be "going more slowly when it comes to the deployment of the full range of facial recognition technology" and participating in "public policy deliberations relating to facial recognition."
"A government agency that is doing something objectionable today may do something that is laudable tomorrow," writes Smith. "We therefore need a principled approach for facial recognition technology, embodied in law, that outlasts a single administration or the important political issues of a moment."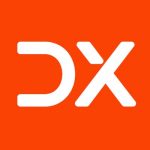 Jodi Kovitz's advice for how any company can move the dial on inclusiveness
Diversity and inclusion in the workforce won't happen because you wish it – you must take action, says #MoveTheDial Founder & CEO, Jodi Kovitz.
"Many women talk about critical turning points where someone, in a really small moment in their career, gave them an opportunity for step changes," Kovitz told DX Journal. "If you go to a meeting with your executive team, ask if you can bring a young woman with you so she can learn. Give her a chance to contribute or make an introduction. Then get out of the way and empower her to rise to her own potential."
#MoveTheDial was started in January 2017 when Kovitz ran the organization off the side of her desk as CEO of AceTech (now PeerScale). In January she moved into a full-time role at #MoveTheDial and has landed corporate backing from founding partners such as CIBC, TD, Osler, TWG and WealthSimple.
The mission is clear: Increase the participation and leadership of all women in tech.
"[A commitment] cannot live in an annual report, or in a strategic plan in a drawer," Kovitz said. "It takes an active commitment at the strategic top of the house. They have to go out of their way to make it happen."
As part of #MoveTheDial's mission, Kovitz has been studying relationships and patterns of companies where inclusiveness is more common and where more opportunity exists for women. One of the commonalities is women being invited to a meeting, event, presentation or coffee meeting that was outside of her normal daily routine.
"Some women talk about being given a moment they didn't think they deserved, but it was a career opportunity for step change," Kovitz said.
Indeed, studies have shown women are more likely than men to suffer a "confidence gap", as The Atlantic explored, where some women underestimate their abilities and performance. Kovitz has found a practical way to address this in the workplace: leadership teams and colleagues can step up by inviting women to step forward more.
Where the dial is today
No matter whose numbers you look at, it's clear there is a lot of work ahead.
Statista used various tech companies' diversity reports to plot gender representation within the overall workforce, and within tech jobs:
At a board level, 70 percent of startups have no women on their boards of directors.
In Canada, recent media coverage called Canada's lack of female CEOs among top TSX companies "embarrassing."
#MoveTheDial shared the following snapshot:
While there still is a lot of work to do to, Kovitz does believe progress is taking shape around inclusion and awareness has improved. Some examples:
Moving the dial at startups VS large enterprise
While there are exceptions to every rule, Kovitz believes larger enterprises are further ahead when it comes to creating a culture of inclusiveness and diversity.
"When you're scaling as fast as so many tech companies have to, it requires a high degree of intentionality," she said. Kovitz said speed of growth, urgent need for talent and investor pressure are among some of the reasons startups and scaleups don't take the time to pause and conduct a talent search that is inclusive.
Kovitz said she has found herself having to stop and deliberately design an inclusive search and hiring process now that she is running her own company, because speed of growth can quickly become consuming if you don't curb it.
Many large enterprises have also moved the dial further along by setting up initiatives such as inclusion teams, throwing more funding at inclusiveness and setting out to build cultures of belonging.
"They're using targets to drive toward meaningful change," Kovitz said.
She notes Microsoft, Google and Cisco are pushing forward to move the dial. Microsoft, for example, is using its platform to push for tangible change in the number of women in STEM industries (here's a March 7 blog post on the subject).
Kovitz's hope is that one day we won't need to talk about the gender of a leader because inclusiveness will be more commonplace.
"Hiring a diverse talent pool should be as important as revenue," Kovitz said. "If you don't do it from the outset, it's very tricky to backfill it later. You can't hire someone that looks like you just because it's comfortable," she said. "It takes more time to go broader."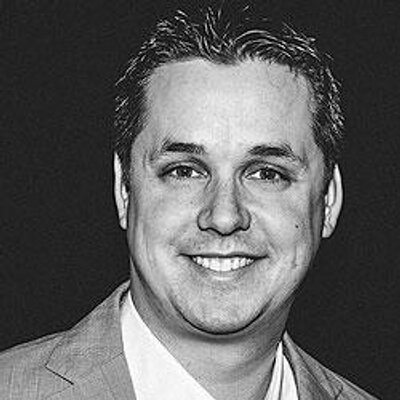 Chris is a partner at Digital Journal Inc. (parent company of DX Journal) who has spent the last 15 years working in publishing, digital media, broadcasting, advertising, social media & marketing, data and analytics. 
1 download. 14 Case Studies.
Download this report to learn how 14 companies across industries are demonstrating the reality of IoT-at-scale and generating actionable intelligence.