Samsung set to open AI research lab in Cambridge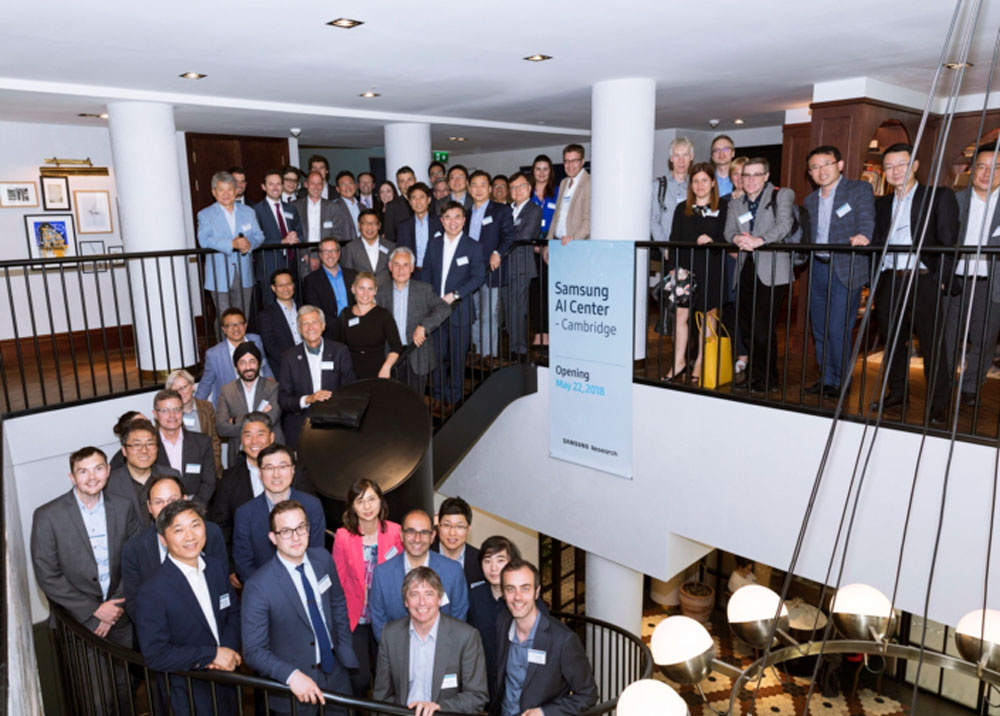 Tech giant Samsung is opening an AI research lab in Cambridge. The move to do this has been welcomed by British Prime Minister Theresa May, but there's concern over a mass funneling of graduates out of academic AI research.
This centre joins Samsung's other AI centres in Moscow and Toronto. The move to build a research lab in Britain, specifically for AI, comes as no surprise following a recent announcement by Prime Minister May's government.
U.K. spurs AI research
The U.K. government recently announced a USD$400 million investment in AI from corporations and investment firms based in and out of the U.K. In addition, a report from the House of Lords Artificial Intelligence Committee states that while the U.K. can't outspend leaders like China, they can still become leaders in AI.
BBC reported that the new centre will be lead by professor Andrew Blake, formerly of Microsoft's research lab in Cambridge and the new Samsung AI lab "could recruit as many as 150 scientists."
The brain drain
According to the BBC, there's concern over a funneling of graduates in AI research out of academics and into private sector work:
"A recent study by recruitment specialists Odgers Berndtson found just 225 students in the country were doing post-graduate technology research in specialist areas including AI and machine learning. "In the US, PhD qualified experts can command packages of $300,000 [£223,000]. And in the UK, whilst not yet at that level, salaries are spiralling," said Mike Drew, head of technology at the headhunting company. A large part of the problem is that industry is picking university departments clean of their talent. A distinguished academic in the AI field confirmed this to me – he said anyone who had done post-graduate research in machine learning could 'name their price.'"
This isn't an isolated situation, the same concern was raised when Facebook decided to open new AI labs in Seattle and Pittsburgh, with professors, scholars and researchers from local universities worrying about the future of academic AI research when so many graduates leave for corporate — and greener — pastures.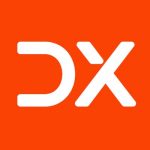 Q&A: Wealthsimple CEO Mike Katchen talks process, culture and scale pressure
#ScaleStrategy is produced by DX Journal and OneEleven. This editorial series delivers insights, advice, and practical recommendations to innovative and disruptive entrepreneurs and intrapreneurs.
In three-and-a-half years, Wealthsimple has raised $165 million in capital from the Power Financial Group and scaled from three employees to 175. And in early 2018, the company announced a milestone of more than $2 billion in assets under management and cemented itself in the vanguard of Canada's new breed of financial services businesses.
"I'm on a personal mission to build a Canadian company globally," says Co-Founder and CEO, Mike Katchen. "I want to see more companies in Canada take on the world and build long-lasting global institutions."
Wealthsimple's scale-up story is the stuff of legends (you can read our piece on their journey here). As part of #ScaleStrategy, Katchen spoke with Bilal Khan, Managing Partner of M6ix Ventures and the founding CEO of OneEleven, about the pressure, pain and pleasures of growing rapidly.
Bilal Khan: What has the experience of scaling your business been like?
Mike Katchen: I think the hard part for me is that we've never done this before. We didn't really know what good process looked like. I like to think that good process is something you can't even see. It's just a way of operating that makes everyone better, but not something you pay attention to or gets in the way of work. Today, we're trying to introduce structure to make people more productive, but we still have a ways to go on that front.
Khan: And you're happy to let team members build the processes themselves?
Katchen: I'm very hands-off. I'm here to support our people to do the best work of their lives.
Katchen: If they need my help or support, they want to problem-solve things, come to me. But I am not going to drive the agenda for each individual team as to what they're supposed to accomplish, what they're working on, what their goals are. I'll encourage them to push their thinking, but it's not up to me to set each person's ownership over their parts of the business. That's a key point of our style.
Khan: Was there a time when you realized a certain process or system that you were using was starting to become disastrous and you had to introduce something new there?
Katchen: On the people side, I led HR and recruiting for the first 50 hires. It was really important on the recruiting side, but a terrible idea on the HR side. Quickly after that, our first HR leader came in and helped to structure some of the "people process" that we have here, which made a big difference. At some point you transform from being a small, scrappy family-like team to building a company where things like career paths, trajectory, titles, salary and benchmarking become really important. As soon as you hit a certain size, you have to think about what the company starts to look like rather than just a group of folks trying to will something into existence.
On the product side, in the early days, you go by your gut. You build the things you want. That's still is a part of our ethos because we are clients of our products and we love to build things that we want to use. At the same time, you start to pay real technical debt if you build things you're not going to commit to, and you become much less nimble as you scale. In the last year, we really tried to implement a better product planning process where anyone in the company can pitch what we build, but we have a process in place on how we decide what to build, what to kill. This is important to help us stay focused on building the right things.
Khan: Tell me about a scale pressure that was a hard nut to crack.
Katchen: Last year we were unprepared for the enormity of tax season in Canada. The industry talks about taxes being super seasonal and that tax season is the busy time of year, but we never experienced that before. We didn't anticipate this huge spike. During last year's tax season, we were wholly under-resourced on our customer support team, and this led to some poor experiences and delays that we had to crawl our way out of it. People were working 120-hour weeks for a couple of months straight to try and dig our way out of that hole.
This year, we tried to be a lot more thoughtful about it. Rather than hiring an army of customer service people, we threw a technology team at our customer support operations and tried to figure out if there was software we could build that would both support our customer support resources as well as eliminate the need for customers to call in.
What we found is that last year, there were something like 35,000 interactions in the month leading up to the RRSP season deadline. This year, we have more than three times the amount of customers but only had 40,000 interactions. All without a bigger team.
Khan: How do you continue to be innovative, test new product offerings without impacting the business at scale?
Katchen: We get really excited about big ideas and probably throw too little resources at them and don't always see the ideas all the way through to where they need to be: robust and scalable.
We need to focus on maintaining our positioning and growing our market share, keep optimizing to deliver a better experience, keep improving to make the fundamentals of our business better. But our aspirations are much bigger than just that. We want to build a business around the world that truly transforms the landscape of financial services. That requires some big bets and not all will pay off.
So, one of the new things we're introducing is an analogy from one of our team members: Garden and Plant. This describes those two activities of growing market share and making big bets. We need to be smart about how we resource between those two activities. To do that, we've decided that 75 percent of the company resources should go toward gardening activities that support business growth, and 25 percent should go toward planting or cultivating new ideas. I think it will bring some more discipline to allocating resources.
Khan: How do you manage culture with 165 employees and growing?
Katchen: We've done a few things right with culture at scale.
Katchen: We still have an all-hands meeting every week, and we've iterated a lot on the content of that meeting and who leads it. I used to lead them all the time, and then my co-founder and I started sharing the responsibility, and now it's everyone on the leadership team can run them. I think people enjoy that different team members from other parts of the business get to share how the company is doing. It adds perspective on how things are going that I think is valued.
And at that meeting, we try to do things that ensure that people know where we are going. We remind people of the company priorities and how we're doing moving against them. We talk about metrics.
Specifically, we have a concept called FUD, which we stole from Stripe, who we really admire for their culture). It stands for Fear, Uncertainty and Doubt. It is a chance for anyone in the company to publicly or anonymously share what we call "an existential concern" that they have about the business. It's a pretty jarring thing for people the first time they hear it. But I think it inspires a culture of transparency and enforces that it's okay to have tough conversations here.
Khan: Have you had the conversation around potentially bringing in people who have done it before.
Katchen: Ah, the grey hair question. We've been fortunate and managed to grow very quickly. Boards are happy when you grow fast. For me, I've always had the mindset that there might come a day where it makes sense to bring in someone. To me, there's no ego about it. I'm here because I believe in what we're building at Wealthsimple. I believe in the team. I want to see this through to building a truly transformative company that makes people's lives better. Right now, I am probably the right person in this role. If that changes, that's cool, so long as it's for the right reasons and it's the right person.
For Wealthsimple, we gave up control as a business. We sold the majority stake to Power Corp., which is a really unusual thing to do for a business of our size. And the reason why it's okay is because to take a company all the way to IPO, you're going to have to do that at some point. For us, hanging on to control is less relevant. It's a question of "how do you set up your business for long-term success?" We tried to find a partner that we trusted and believed could be a long-term partner to help us get there. It made that trade-off a lot easier. They share that trust with us and our management team.
Khan: What books helped you in your scaleup journey?
Katchen:
"Why Mexicans Don't Drink Molson"

By Andrea Mandel-Campbell. This book was a huge wake-up call on the need to think big and do things differently. I talk about the book a lot because it informs a much of my thinking around Canada and how we need to build global companies.

"The Lean Startup"

. By E

ric Ries.

How many businesses get built where people spend years of their time on products and projects that don't have fit because there's no market for it? They never test it. Everyone has to know that.

"The Hard Thing About Hard Things"

by

Ben Horowitz. In the first year of scaling, I remember reading

what he wrote about hiring friends

who have been a part of the business from the beginning and how much that sucked. And it does, it's heart-wrenching.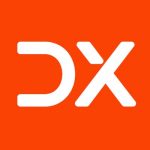 #ScaleStrategy is produced by DX Journal and OneEleven. This editorial series delivers insights, advice, and practical recommendations to innovative and disruptive entrepreneurs and intrapreneurs.
Employee retraining essential to driving digital transformation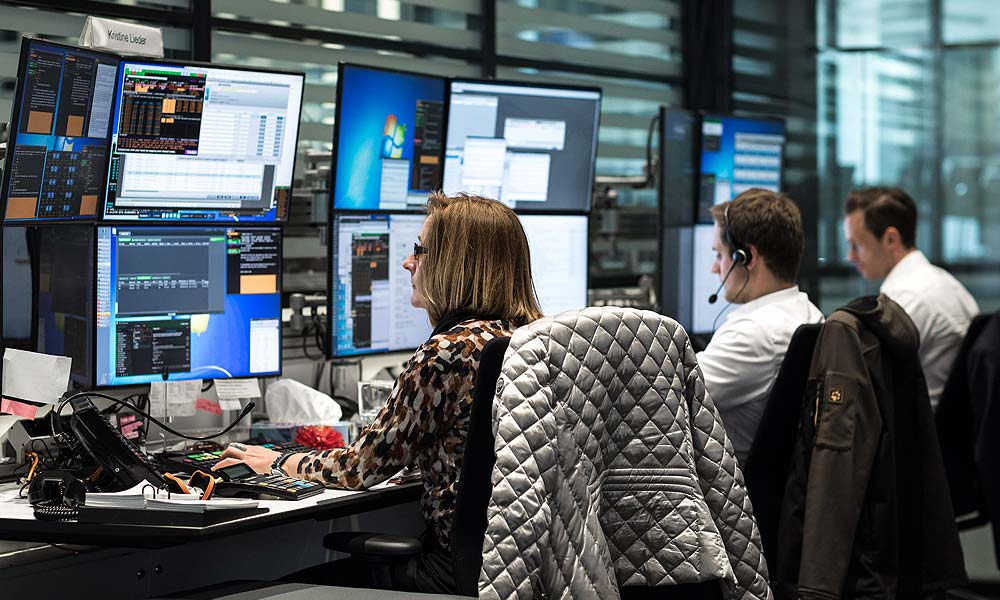 A new report from MIT Sloan Management Review and Deloitte Digital on digital business found that both employees and upper-level management need non-traditional, on the job and continuous retraining and re-skilling to drive digital transformation.
In the report, researchers found that employees and management alike need to be continuously learning and updating their skills "to work effectively in a digital world." In fact, more than 90 percent of employee respondents said so, and 44 per cent said that they need to be continuously updating their skills to "do their job effectively.
What does constant education look like?
According to the report, for a company to successfully achieve digital transformation, employees must always be upgrading their skills and be encouraged and supported by the company to always be learning.
Diving deeper, employees reported to researchers that, for the majority, this impulse to educate is not the case. Employees know, or have the inkling that, they need to always be working on developing their skills, but they also say they get "little to no support" from their employer in doing this. Of the 90 per cent of respondents who said they need to update their skills "at least yearly," only 34 per cent claimed satisfaction with how their organization supports this ongoing development.
Formal training a hindrance
A part of the problem, states the report, is that too often companies rely on "formal training" for skill development, when they should be working towards creating an environment that allows for and supports "on-the-job learning." Employees also said, overwhelmingly, that they would be willing to conduct this training themselves, given they had the proper tools, like data analytics.
These results vary depending on who you talk to and what stage their company is at.
According to the findings, digitally maturing companies do more with regards to helping their employees re-skill and retrain. 59 per cent of respondents from these digitally maturing companies said they were "satisfied with how their company is helping them prepare for changes necessary for working in a digital environment." On the other hand, 13 per cent of employees at early-stage companies and 29 per cent at developing-stage companies responded that way, demonstrating a significant gap in how companies support their employees development of digital skills.
As Devarshi Vajpayee, a digital consultant from Wipro Digital, writes in a blog post on how digital transformation can be driven by employees:
"There are many who overlook the impact employees can make in digital transformation. It is critical for any organization undergoing digital transformation to enrich the experiences of its employees and their opportunities for global collaboration and communication."
Achieving digital transformation also depends heavily on how well the leadership of a company is trained, a leader who doesn't know how to work effectively in a digital world will not be able to help their employees access effective training, or provide the digital tools necessary for that training.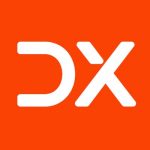 Innovation and the customer go hand-in-hand says League's Michael Serbinis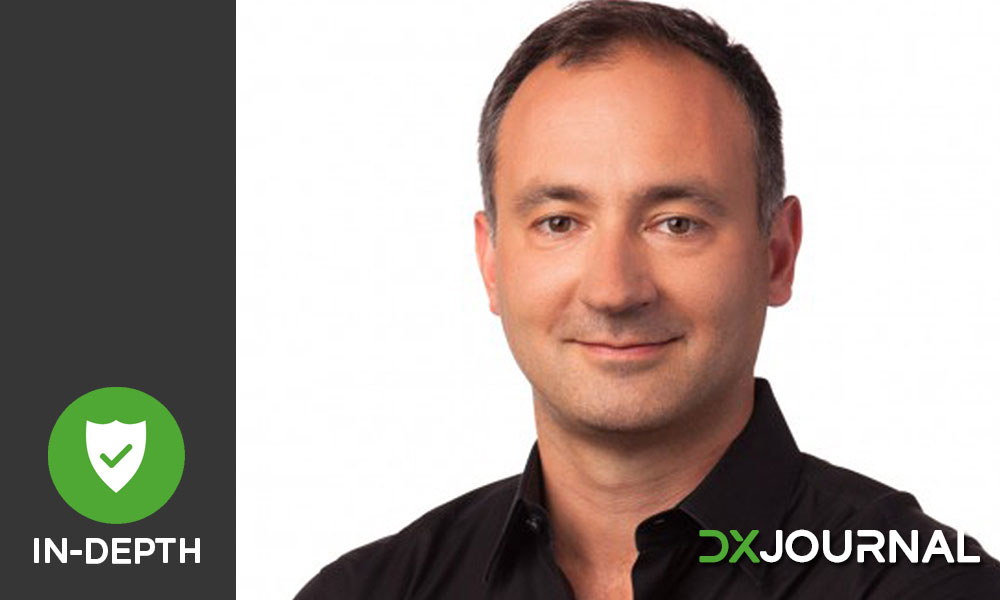 According to Michael Serbinis, CEO and founder of digital health benefits company League, the insurance world is lagging behind the times. It's slow, relies too much on paper, and is not customer-centric. And League aims to change that.
"The existing guys are still growing and still doing well from a profitability standpoint," Serbinis said in an interview with DX Journal. "They see any kind of new tech as cute or novel, but not something you talk about at a board meeting, or something that's going change the effect of the quarter or year.
The lack of major innovation in both process and technology is something legacy insurance providers are no doubt keenly aware of and focused on.
A report from McKinsey details that younger, digitally-native consumers are turning to insurtech companies out of a desire for convenience and a love of mobile technology. Insurtech's early adoption of technology such as IoT and blockchain puts them ahead of their entrenched insurance rivals, states the McKinsey report — and not just when it comes to a customer interface, but when it comes to "venturing into untapped markets and addressing unmet needs."
It's not just customers that have been responsive to the insurtech approach to insurance services. By some estimates, nearly half (48%) of all SMEs will look to digital insurance options over conventional providers within the next four years. Furthermore, a report from PwC, has recommended that every major insurance provider prepare for the future of healthcare where customer-centric tools that are personalized and easy-to-use are tablestakes.
"When insurance companies start to pay attention, usually what they do is very surface," said Serbinis. "In the world of health insurance, that tends to mean better websites and a new app, to use your existing structure of a health insurance plan."
Enter League
Serbinis, a self-described rocket scientist turned entrepreneur, founded League in 2014 after watching how much trouble people had trying to access benefits. Generally speaking, things keep getting more expensive with no additional value offered, and often a cumbersome or antiquated user experience.
A serial entrepreneur, Serbinis holds a steady series of startup success stories under his belt; from his early work with the Musk brothers in California, to his building up of web-based file storage company DocSpace, to co-founding the massive e-reader company Kobo.
While League started out as a portal for benefits users and health vendors, League now offers businesses a versatile selection of insurance options.
The company strives to offer layers of flexibility; employers can choose from traditional group plans and health spending accounts, or lifestyle spending accounts that include a variety of therapy choices not usually found in conventional plans. On top of the offering, the company gives employers a suite of administrative tools to makes the process paperless, automated and easy to navigate.
"This is an industry that's filled with paper-based processes. And processes that involve a lot of humans," said Serbinis. "By our very nature, we're an end-to-end digital benefits platform that connects not only all the financial services providers – the insurance companies, the retirement companies, the enterprise and their HR system, their payroll system — but most importantly, the end consumer, the end employee, that's got the League app on their phone and can avoid having to deal with the same paper and frustration and delay."
League's insurance offering is delivered via a digital wallet where employees can coordinate health appointments and services from more than 1,000 health vendors within the app itself. Digital records and claims are managed by League so employees can skip the paperwork.
"We have become the end-to-end digital platform for offering all benefits and health insurance to employees," said Serbinis. "We replace the plastic cards, paper and booklets (given out to employees) with a unified wallet that has all your coverage and benefits in one place. And then a bunch of services around it to help you get the most out of your benefits — to get the services you need better, faster, cheaper."
The newest addition to League's set of tools is something the company calls Health Concierge — a chatbot interface that lets employees contact a registered nurse through the app.
A personalized evolution
The biggest evolution at League came when the company shifted away from simply coordinating consumer health vendors with insurance groups, to then taking on the full responsibilities of an insurance provider. It was a pivotal and long-lasting decision, says Serbinis — and it's one that he believes puts League ahead of other Canadian benefits providers.
Transitioning from a health vendor marketplace to a provider of every level of the insurance process allows League to implement its technological innovations — like the Health Concierge — and scale them to benefit the entire insurance process, for both employers and employees.
"The customer-centric approach is largely about empowering people to live their best lives," said Serbinis. "The way to do that is not only putting lipstick on a pig in terms of a better website, but it's fundamentally about giving that end-user more choice and freedom and leveraging data to make great recommendations and provide a personalized experience. I think a lot of people are missing the boat on that."