The future is all about being connected – through digital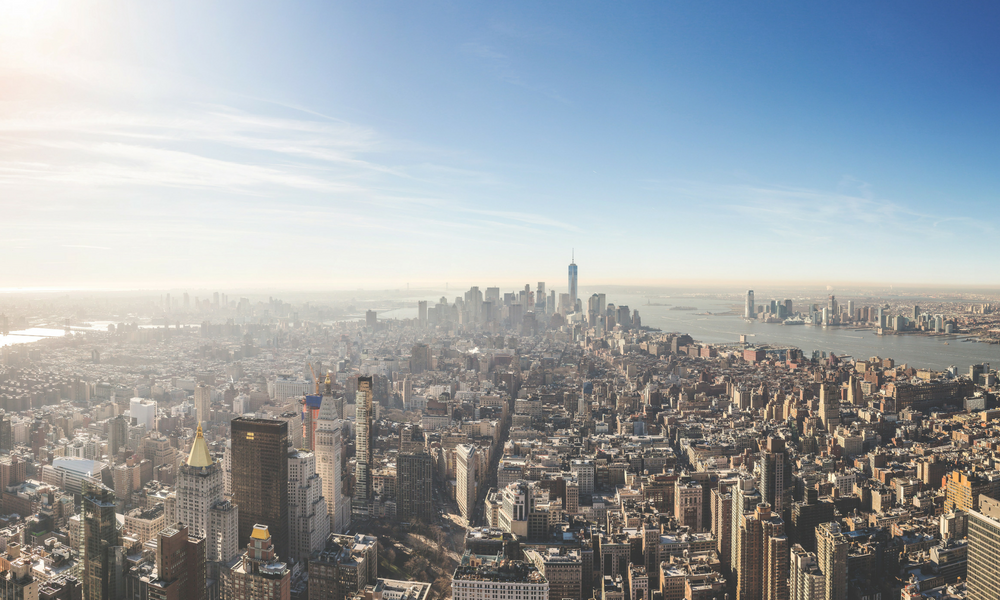 By: Frank Antonysamy
"We are all connected." This mantra from the 1960s had a spiritual connotation, informing both a growing environmental awareness and the peace movement.
But as I recollect this theme from the past, the subject I'm discussing is about the future. We live as connected beings, in increasingly smart homes. We drive connected cars that grow more intelligent as the months and model years pass. We use connected products – from smartphones to voice-activated in-home assistants like Amazon's Alexa. We engage in commerce through digital channels and mechanisms.
The same degree of connectedness that we're seeing in our personal lives has also infiltrated the industrial world. The products we buy are built in connected factories. Not only are these products made by increasingly smart robots, but operations are also connected throughout the value chain, from customer orders to sourcing materials to shop floor fabrication and final delivery. To businesses, the power of digital brings new efficiencies; it lets them customize offerings based on the needs and wants of the customer, and it enhances consumers' user experiences like never before.
Related: Stepping into digital with IoT – 14 Case Studies
All this is possible through the technologies that form the backbone of the Internet of Things (IoT). Sensors that gather vast amounts of information on how products are being used and where, and about their environment. Processors that use algorithms to identify key information, share it and act on it. Cloud-enabled infrastructure that allows data sharing to happen on a common enterprise platform.
These capabilities are all realized by the vision of the IoT-enabled enterprise, which creates new commercial opportunities and engenders new business models, from consumer products to connected cars to healthcare to product manufacturing.
Making IoT Real
In Cognizant's Connected Products team, we're at the epicenter of this global revolution, building intelligent products and solutions for clients around the world. We're connecting the world of physical things to the world of digital insights. In the past year, our team has had the opportunity to drive real value to our customers:
We worked with a global medical device company to reconceive the design of its range of hospital products, including devices for critical patient care. We worked with the company to embed sensors in its devices, adopt a common operating system and furnish an integrated platform for updating software and rolling out new features while monitoring product performance and feeding that data back into product development.
For a Tier 1 automotive manufacturer, we developed a new mobile application that ties drivers to their cars – and consumers to their brand. Drivers can monitor a vehicle's use, receive alerts on their phones when it's driven outside a prescribed area or timeframe, and use their own voices to interact with the vehicle, from locking doors to controlling the internal temperature to locating the nearest dealer.
We've also worked with a global appliance manufacture to rethink the connected cooking experience, from smart refrigerators that know what's in them and can suggest recipes, to smart ovens that scan barcodes to cook food automatically, including preheating and keeping food warm while people head home from work. Other solutions include a refrigerator that tells its owner if a key ingredient is missing and then orders it, and an oven that sends alerts when food is ready.
For one of the world's largest manufacturing companies, we helped modernize factory floor operations to increase visibility into production flows and efficiency. By doing so, the company accelerated its planned multi-year digital migration strategy to a few months, while optimizing management control and collaboration across the enterprise and through its supply chain.
ISG Recognizes Cognizant as IoT Market Leader 
From homes to hospitals, from cars to the factories that build them, we are connected by the power of digital, and digital is transforming our lives. Integrating information and operating technologies, our Connected Products team is driving synergy between the physical world of smart machines, industrial operations, and facilities and spaces, and the digital world of IoT-enabled platforms, applications and insights.
[Download]: Stepping into digital with IoT – 14 Case Studies
In fact, leading global technology research and advisory firm ISG recently examined how 26 different IT and business service providers are positioned relative to their peers in IoT consulting, delivery and solutions across five categories: overall IoT services, IoT in healthcare, IoT in connected cars, IoT in retail and IoT platforms. ISG noted that Cognizant is one of the top three leaders in four of the five categories it surveyed, more than any other provider.
As I reflect on the opportunities we've had in the last year, and our success in delivering real value in those opportunities, I believe that in this case, past performance is indicative of future results. In this connectedness journey, together, we are truly just getting started.
This article originally appeared on the Digitally Cognizant Blog
[Download]: Stepping into digital with IoT – 14 Case Studies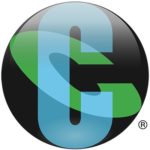 Cognizant (Nasdaq: CTSH) is dedicated to helping the world's leading companies build stronger businesses — helping them go from doing digital to being digital.
Tesla wants its factory workers to wear futuristic augmented reality glasses on the assembly line
Tesla patent filings reveal plans for augmented reality glasses to assist with manufacturing.
Factory employees has previously used Google Glass in its factory as recently as 2016.
Tesla's Model 3 might have "biblical simplicity" according to one Wall Street analyst, but building any car still involves hundreds of nuts, bolts, and welds.
To cut down on the number of fit and finish issues — like the "significant inconsistencies" found by UBS— Tesla employees on the assembly line could soon use augmented reality glasses similar to Google Glass to help with car production, according to new patent filings.
Last week, Tesla filed two augmented reality patents that outline a futuristic vision for the relationship between humans and robots when it comes to manufacturing. The "smart glasses" would double as safety glasses, and would help workers identify places for joints, spot welds, and more, the filings say.
Here's how it works:
And here's the specific technical jargon outlining the invention (emphasis ours):
The AR device captures a live view of an object of interest, for example, a view of one or more automotive parts. The AR device determines the location of the device as well as the location and type of the object of interest. For example, the AR device identifies that the object of interest is a right hand front shock tower of a vehicle. The AR device then overlays data corresponding to features of the object of interest, such as mechanical joints, interfaces with other parts, thickness of e-coating, etc. on top of the view of the object of interest. Examples of the joint features include spot welds, self-pierced rivets, laser welds, structural adhesive, and sealers, among others. As the user moves around the object, the view of the object from the perspective of the AR device and the overlaid data of the detected features adjust accordingly.
As Electrek points out, Tesla has previously been employing Google Glass Enterprise as early as 2016, though it's not clear how long it was in use.
Tesla has a tricky relationship with robotics in its factory. In April, CEO Elon Musk admitted its Fremont, California factory had relied too heavily on automated processes. Those comments, to CBS This Morning, came after criticism from a Bernstein analyst who said "We believe Tesla has been too ambitious with automation on the Model 3 line."
Still, the company seems to be hoping for a more harmonious relationship between human and machine this time around.
"Applying computer vision and augmented reality tools to the manufacturing process can significantly increase the speed and efficiency related to manufacturing and in particular to the manufacturing of automobile parts and vehicles," the patent application reads.
This article was originally published on Business Insider. Copyright 2018.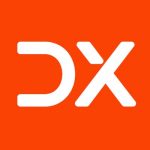 Dow Chemical envisions the future of manufacturing
Dow Chemical, one of the world's biggest chemical producers, is taking a leadership role in the digital transformation of its industry.
Despite its foundation in the pure science of chemistry, the chemicals manufacturing industry doesn't exactly conjure high-tech images when people think of what goes into making chemical products.
And yet, the chemicals industry is poised to be the poster child for the very high-tech Industry 4.0 revolution, which takes existing manufacturing processes, and infuses them with digital DNA, thanks to the IIoT.
Dow Chemical, one of the world's biggest chemical producers, is already taking a leadership role in the digital transformation of its industry. "We have significant amounts of data from our instrumentation and process sensors to use with the new analytics and deep-learning technologies," Billy Bardin, Dow's Global Operations Technology Center director, told Chemical Engineering.
Related: Stepping into Digital with IOT – 14 Cases
Dow, like many other chemical companies, has been using sensor tech for decades, but the IIoT represents an entirely new model for how data from these sensors becomes part of the company's end-to-end process. Not only does the IIoT offer optimization of the production process, it can improve efficiency, while reducing both energy consumption, and operational cost.
Safety — a key consideration given the stakes — can also be improved. Many chemical producers, including Dow, are still manufacturing at facilities that date back 50 years or more. Modernizing these plants is a constant effort, but with the advent of the IIoT, gains in situational awareness accompany the gains in efficiency and productivity.
[Download] Stepping into Digital with IOT – 14 Cases
Recently, the company enlisted the help of Schneider Electric to digitize its Carrollton, KY processing plant, giving teams better data visibility for pumps, valves and motors. The roadmap also includes the addition of Schneider's HART devices to enable operations and maintenance teams to remotely view equipment health or thresholds for valves in order to manage them better, according to Automation World. The improvements in preventative maintenance this data enables are key to better employee safety, as well as protecting the environment.
Better efficiency, cost savings, and greater safety? Strong arguments for better chemistry through digitization.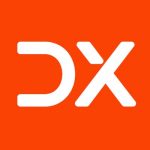 #ScaleStrategy is produced by DX Journal and OneEleven. This editorial series delivers insights, advice, and practical recommendations to innovative and disruptive entrepreneurs and intrapreneurs.
Blockchain can reduce supply chain risks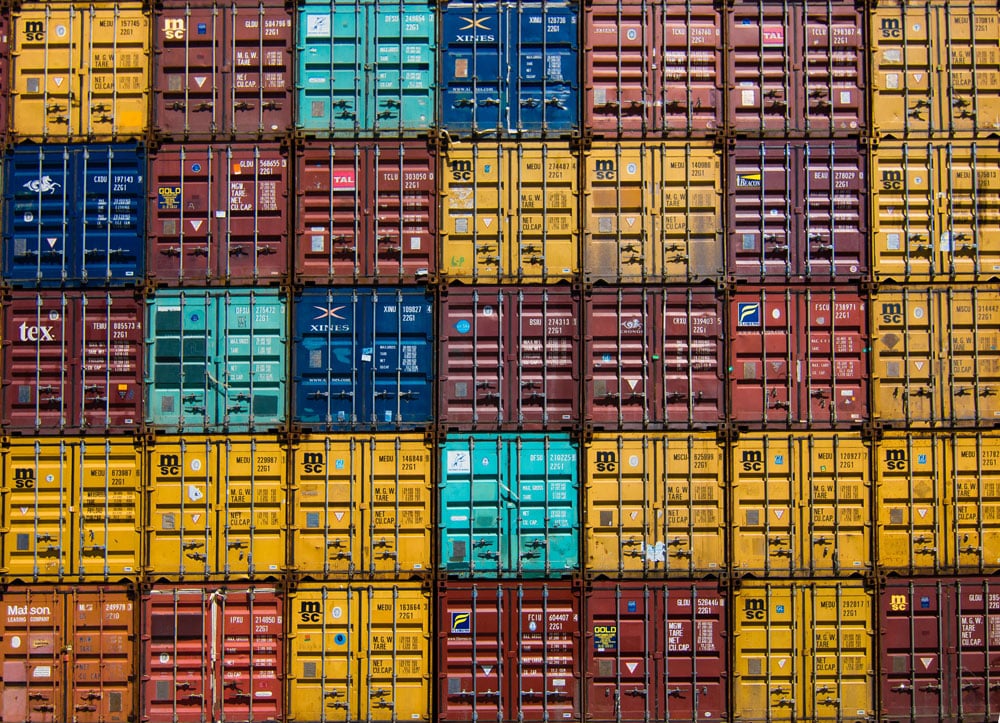 In the world of modern businesses, supply chains are becoming increasingly complex and such complexity increases as supply chains cross multiple countries and involve multiple interfaces with third parties. To address this, many are turning to blockchain.
According to Supply Chain Management Review, upstream are the suppliers who create goods and services used in a company's own operations, such as raw components or materials. The downstream supply chain efficiently distributes a company's products or services to its customers. Each stage, both upstream and downstream, needs to be proactively managed to minimize quality, financial, confidentiality, operational, reputational and legal risks.
Mounting supply chain challenges for businesses
The challenge faced in the modern, interconnected world is the growing complexity of supply chains. This complexity presents risks, and these include goods falling outside of required storage parameters and the risk of contamination or counterfeiting. It is incumbent upon the manufacturer to perform a risk assessment, which can involve:
Understanding which products are transported and to where.
Breaking the transportation chain into steps.
Assessing each step from sender to recipient. Consider what will happen should delays arise at any stage of the transport route.
Assessing for how long the cargo remains at each step.
Assessing effectiveness of anti-counterfeiting measures and how these can be assessed? Such as by using anti-tamper proof locks or seals.
Considering environmental conditions at each step (this may need to extend to seasonality).
Understanding the impact of temperature and humidity.
Understanding the suitability of the container.
Understanding the impact of shock and vibration on the goods and the packaging. For example, how robust is the packaging? Have drop and rotation tests been performed?
Blockchain offers innovative solution
Many companies are now seeking to address these risks with blockchain technology. In terms of addressing supply chain risks, blockchain enables the transmission of data and information to all users of the supply chain network on a real-time basis. This means that when goods move from point A to point B, all of those in the supply chain are made aware at the same time. Should a change occur, such as a switch to a different distributor every actor is made aware and the system can be configured so that each party would need to agree such a change.
A second benefit is with the secure transmission of correct information between the users of the supply chain network. The cryptographic nature of this builds in security into the information exchange. A third example is with a bridge to the Internet of Things and devices like radio-frequency identification( RFID) transmitters. This is a technology whereby digital data encoded in RFID tags or smart labels are securely and digitally captured by a reader via radio waves. Blockchain can be especially handy in linking physical goods to serial numbers, bar codes, digital tags like RFID.
Based on these benefits, some distributors are searching for ways to leverage blockchain innovations to increase profits and strengthen relationships across the supply chain.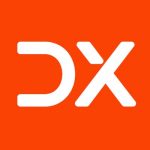 1 download. 14 Case Studies.
Download this report to learn how 14 companies across industries are demonstrating the reality of IoT-at-scale and generating actionable intelligence.