Distributed Manufacturing: Next in line for blockchain innovation
Blockchain has already disrupted business processes in the financial sector, and is poised to impact companies across industries.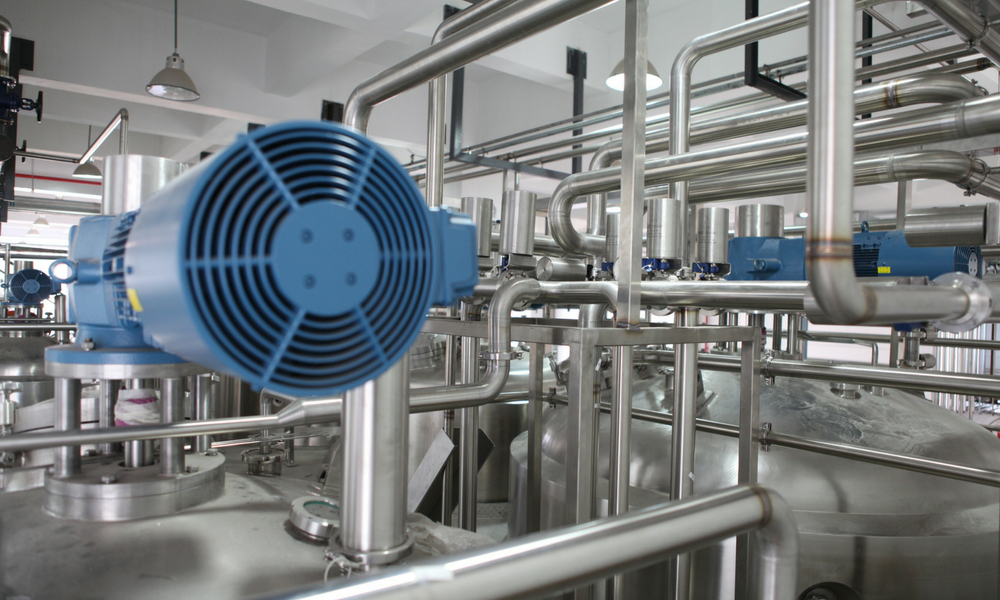 By: Jagmeet Singh
Blockchain has already disrupted business processes in the financial sector, and is poised to impact companies across industries. Because the technology can provide an immutable digital record of contractual interactions and transactions across an ecosystem, we believe that manufacturing is likely next in line.
Blockchain is a mutually shared ledger of all transactions in a given transactional relationship. Combined with its consensus mechanisms and use of public key infrastructure (PKI) to verify and authenticate all changes made to the ledger, blockchain can enable the network itself to ensure trust among participants. The result: a whole new way to support distributed manufacturing across the value chain.
The Importance of Trust
Consider, for example, the ways in which blockchain can simplify how trust is developed within a manufacturing ecosystem. In the traditional manufacturing world, parties transacting with each other spend considerable time and money on establishing external mechanisms to ensure trust, in the form of contracts, service-level agreements, quality checks, inspections, audits, scanning, escrows and regulatory compliance reviews, to name a few. As the number of parties increases, so does the complexity. Reconciling separate ledgers, enforcing contracts, ensuring supply chain transparency and protecting intellectual property when multiple entities are involved are all laborious and burdensome processes, prone to error and vulnerable to fraud.
Related: Blockchain in Manufacturing: Enhancing Trust, Cutting Costs and Lubricating Processes across the Value Chain
Research shows that companies that build a culture of trust can fuel stronger performance by enabling departments to interact better and perform better across multiple dimensions. Establishing trust betweencontracted parties has similar positive effects. All these measures, however, amount to a costly "trust tax."
For participants in a blockchain network – product designers, production shops, 3-D printers, logistics partners, sales and customer service  – that tax is greatly reduced. A secure, distributed ledger infrastructure accessible to multiple parties enables a new level of real-time transparency and efficiency for transactions involving the transfer of anything of value – whether that means ideas, money or ownership.
In our recent global study that included 281 manufacturing professionals, in fact, "trust" was a top driver for blockchain adoption.
Ensuring Transparency, Security, Auditability
Blockchain ledgers are:
Shared: Separate entities share a common source of truth.
Distributed: Blockchain relies on peer-to-peer collaboration, with no central ownership.
Secure: Cryptographic algorithms verify, authenticate and secure transactions.
Time-sequenced: Data is written consecutively and is time-stamped.
Immutable: Once written on the blockchain, data cannot be changed, tampered with or deleted.
Through smart contracts with supply chain partners on the blockchain network – programmed agreements that are independently verifiable and automatically executed when predefined conditions are met – companies can minimize human intervention and ensure performance transparency, transaction certainty and auditability.
[Download]: Blockchain in Manufacturing: Enhancing Trust, Cutting Costs and Lubricating Processes across the Value Chain
Within industries and even across interlocked, tiered manufacturing sectors, distributed ledger systems allow companies to develop new, platform-based process flows. A user might execute a smart contract for a custom-configured order, for example, combining designs from multiple sources. The encrypted design data would be recorded on the shared platform; materials and services could be autonomously sourced; and a shared factory could produce the customized product. Payments, including royalties to designers, would be issued when the product is delivered. A record of all transactions, from design selection to payment, remains on the blockchain.
A Rising Tide Lifts All Boats
Blockchain technology thus enables distributed manufacturing, offering participants unprecedented opportunities to develop new product and service lines, create new customer segments, enter new markets and find new ways to use and share assets:
Through supply chain transparency. All parties transact on a common platform, gaining real-time visibility into processes in the value chain, and simplifying materials sourcing and the interaction of design, manufacturers and other service providers. Supply chain processes, including payments and trade finance, can be streamlined and automated using smart contracts.
Through digital product memories. Immutable records of asset provenance, materials, production data, ownership and other data ensure authenticity and minimize transaction risk.
Through secure digital intellectual property. Parties to a transaction can be assured that their intellectual property is protected. Using blockchain to manage a contracted production run from a 3-D printer of ceramic components, for example, would allow a manufacturer to encrypt proprietary 3-D print files from end to end while creating an immutable history of the transaction. Similarly, escrows and royalty accounting would protect designers and other owners of IP.
There are many more circumstances in which adopting blockchain technology can deliver value. Participants can slash inventory costs and service times. They can eliminate reconciliation, and automate and speed financial and process flows. They can reduce manual interventions and reduce fraud. And they can create new ways to extend the lifecycle of products and optimize the use of assets.
What's Next? Evaluating Readiness
As manufacturers move toward a shared and distributed model, business leaders can consider four questions when evaluating readiness:
Where in the value chain, internally and externally, are we paying the highest "trust tax" in terms of excess cost, effort or lack of agility?
How would the availability of a digital product memory drive value for our company, our customers and our business partners?
Which types of partners, in what geographies and with what expertise, could we work with if transaction costs and efforts were lower?
Which information assets (e.g., manufacturing, maintenance, operational and usage data) about our products could we monetize if there were a secure way to do so?
A blockchain-enabled, collaborative database is optimal for ensuring agreement between all participants in a value chain. It's time for manufacturers to examine the implications for their business model. Organizations that gain hands-on experience with blockchain technology thorugh pilot projects will have an advantage as consortia start to form, and will be better equipped to lead the effort and make key decisions around structure and governance, prepare for the corresponding cultural shift, build skills and capabilities, and understand how it will impact business strategy going forward.
Get in the blocks. The race starts now.
[Download]: Blockchain in Manufacturing: Enhancing Trust, Cutting Costs and Lubricating Processes across the Value Chain
Olesya Gorbunova, a Senior Consultant in Cognizant's Blockchain & Distributed Ledger Practice, contributed to this blog.
This article originally appeared on the Digitally Cognizant Blog
Cognizant (Nasdaq: CTSH) is dedicated to helping the world's leading companies build stronger businesses — helping them go from doing digital to being digital.
What you need to know if you're attending AVEVA World Summit
AVEVA World Summit is where the most innovative industrial executives from around the world gather for an exclusive opportunity to network with 400 global digital leaders across diverse sectors.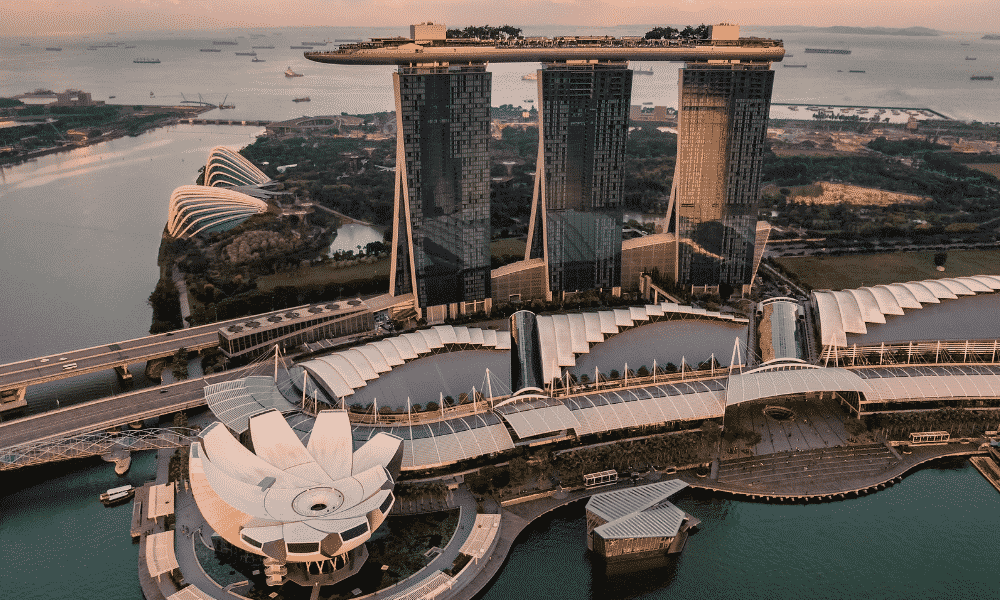 AVEVA World Summit is where the most innovative industrial executives from around the world gather for an exclusive opportunity to network with 400 global digital leaders across diverse sectors. 
The summit is an opportunity to discover how these leaders and Cognizant — a Platinum Sponsor — are transforming the entire asset and operational lifecycle.
To help you prepare, here is a selection of articles, case studies, ebooks, and clips from Cognizant, discussing digital transformation:
Aveva World Summit takes place September 16-18, at Marina Bay Sands, Singapore.  
One session to highlight? "Digital Transformation in Hybrid Industries," featuring Cognizant's VP of IoT and Engineering services, Frank Antonysamy. This session will examine the benefits of digital transformation, and addressing challenges through a sustainable platform that can adopt best practices, continuous improvements, and grow with the business.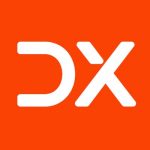 DX Journal covers the impact of digital transformation (DX) initiatives worldwide across multiple industries.
IoT + Digital Twin = Operations Intelligence: An Equation that Delivers Useful What-If Scenarios
In the equation IoT + X = Operations Intelligence, what role does a digital twin play as the X factor?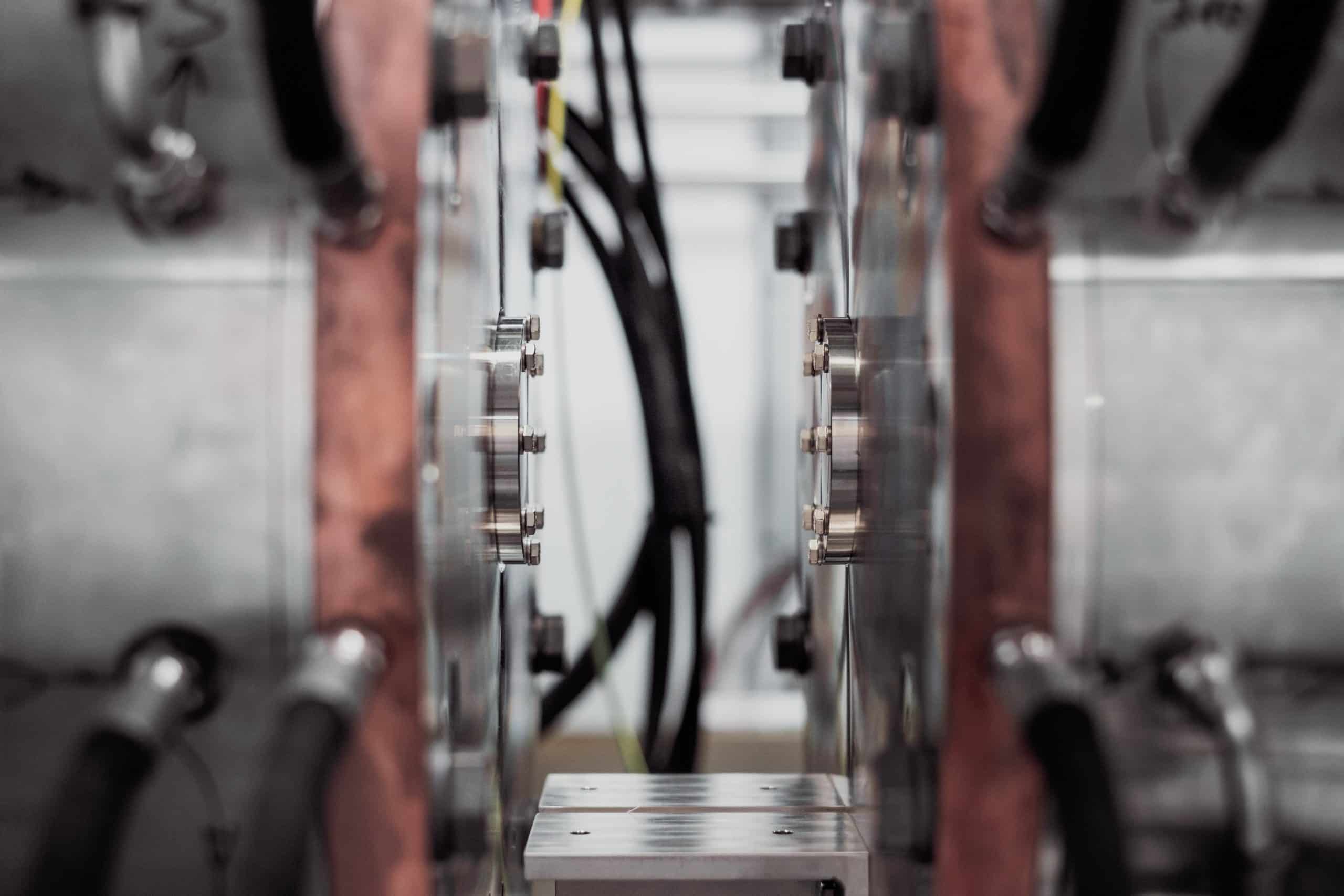 Measure twice, cut once. This basic premise, that it would be advantageous to visualize outcomes before you act, forms the backbone of an entity known as the digital twin. This approach is particularly useful in today's high-stakes industries such as manufacturing, construction, mining and more. Measuring twice and cutting once allows enterprises to tweak every aspect of the production process to maximize revenue.
The digital twin enables companies to envision what-if scenarios for various operating conditions in the virtual world before it affects processes in the real world. The more fully the digital twin avatar is fleshed out, the more accurate its predictions. This means enterprises need IoT (the Internet of Things) to color in the picture completely. IoT helps the digital twin realize its full potential to deliver operational intelligence. 
The promise of the digital twin
A digital twin is a replica, described by data, of physical assets, processes and systems that helps organizations understand, dissect, predict and optimize their performance. It can combine design and engineering details with operating data and analytics about anything from a single part to multiple interconnected systems to an entire manufacturing plant.
Case Study: Advancing Smart Manufacturing Operations Value with Industry 4.0 Platform
If you need to describe a physical asset (say a motor running on a shop floor) through data, you need that motor to both generate data and make that data easily accessible. This is where IoT falls into the picture: it "sensorizes" a variety of physical machines and brings them into the digital twin conversations, says Vivek Diwanji, senior director of technology at Cognizant. IoT-enabled embedded devices can then transmit data about their health under a variety of operating conditions and channelize that information through an Internet connection from shop floor to enterprise resource planning (ERP) software. 
Layered possibilities
A digital twin is about different perspectives – essentially comprised of many layers that are progressively overlaid with more detailed data input. The level of detail depends on the insights you're looking to derive. If you need to know when a vehicle tire is going to wear-out, all you need to measure is temperature and air pressure. Long-term durability intelligence on the other hand, also needs to measure ambient conditions, daily operation numbers, road type and more.
[Download]: A New Approach to PLM
A lack of common IoT standards across industries makes the data difficult to gather, but that conversation might change with the advent of 5G, Diwanji predicts. For now, digital twin is a powerful tool that enables companies to deliver field services, conduct smart operations and evaluate product development outcomes before investing millions into the pipeline.
By 2020, 30% of Global 2000 companies will be using data from digital twins to improve product innovation success rates and organizational productivity, according to IDC. They can realize gains of close to 25%. And IoT is a key player in that equation to deliver such operational intelligence.
"Digital twin is an application that leverages IoT. The very definition of a digital twin necessitates that a digital model is running in conjunction with a physical model. That connection, between the physical and the digital, happens through IoT," Diwanji says. "IoT is really the backbone of the digital twin."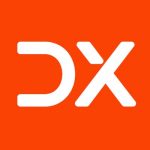 DX Journal covers the impact of digital transformation (DX) initiatives worldwide across multiple industries.
IoT + AI = Operations Intelligence: A new equation for a new world of data
In the equation IoT + X = Operations Intelligence, what role does artificial intelligence play as the X factor?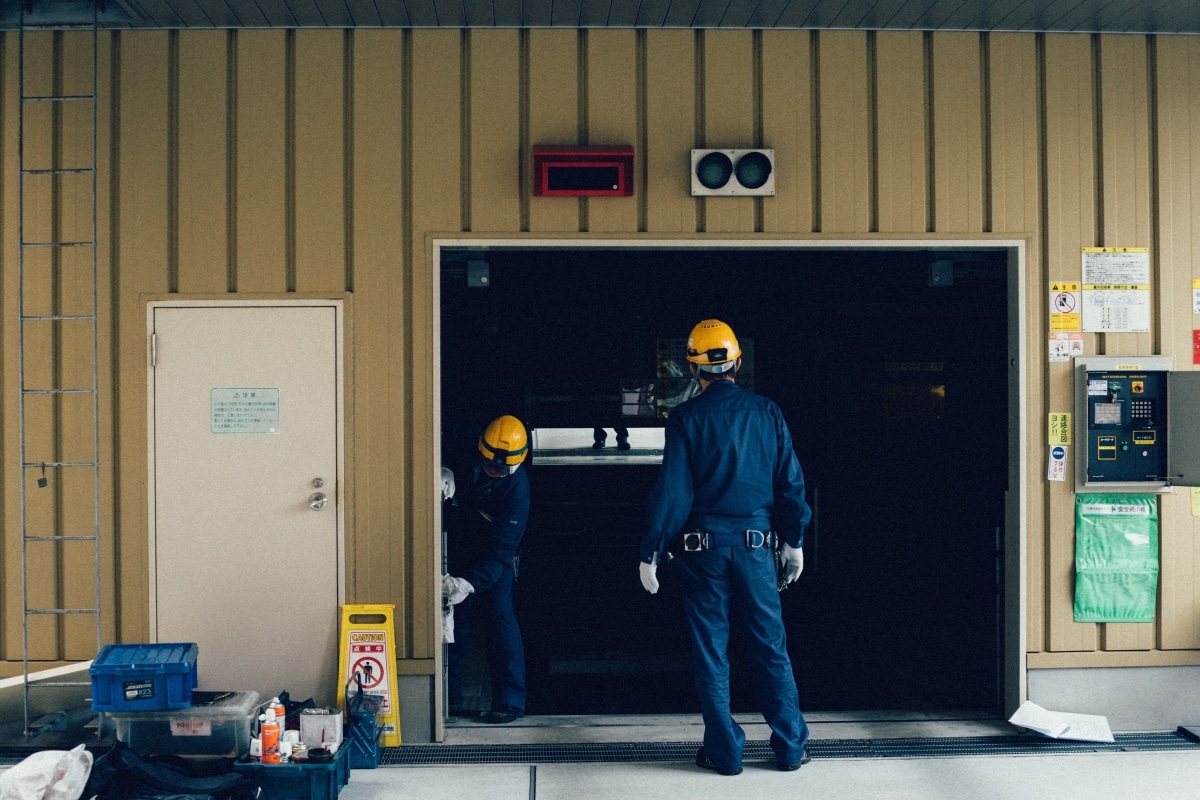 A new world powered by the Internet of Things (IoT) demands a new computing paradigm and yesterday's if-X-then-Y rules-based approach can't handle today's industrial complexities. 
IoT-embedded devices generate large amounts of data, but analyzing that volume of information using traditional algorithms can be overwhelming, like drinking water from a fire hose. We need more intelligent computing that can take on both volume and ambiguity — in context and in real time. Artificial Intelligence can be one of the special X factors in the equation, IoT + X = Intelligence, and it learns by example rather than by rules.
The IoT-AI dance
At first glance, it might appear that a rules-based process might work well enough for a solitary IoT-enabled device: monitor the temperature profile of a motor; if it overheats beyond a preset limit, turn it off. However, the real world in which such machines operate is much more complex and you need to parse interdependent signals at the edges to truly make sense of the data being fed to you. For example, air temperature, paint temperature, and humidity in combination may lead to warranty claims in complex combinations that exceed our ability to use traditional data science. AI can help. 
In that sense, AI is IoT's ally. It tolerates ambiguity at the margins, meaning analysts don't have to tie up precious capital resources just cleaning and formatting data so it can play well with existing algorithms. While it is popular to declare that the "garbage in, garbage out" theory holds true in data analytics, the good news is that AI can detect outliers and tolerate bad data up to a point, says James Jeude, Vice-President in Cognizant's Digital AI & Analytics Strategic Consulting Group. "I believe that AI takes our best human thinking and allows us to duplicate it at scale and at low cost and push it into all corners," he adds. 
Case Study: Advancing Smart Manufacturing Operations Value with Industry 4.0 Platform
IoT's myriad touchpoints allow AI to prove its value, says Jeude. One of the many use cases of AI is proactive preventive maintenance. If you were to outfit every grocery store refrigerator with IoT sensors that measured current flow and temperature, AI could proactively predict compressor failure, delivering intelligence that can be acted on and saving revenues in the long run., catching failures well before the actual temperature rises and triggers an alarm.
"Humans have a limited ability to process complexity. IoT and AI are absolutely essential together to deal with that complexity challenge," Jeude says.
Evolutionary AI
Previous iterations of AI founded on deep learning involved training algorithms on vast banks of test cases so the machines would lean on learned experiences to make informed decisions. Such AI is time and resource-intensive and doesn't allow for flexibility at the edges. 
Evolutionary AI, on the other hand, allows for economical testing of corner cases. It factors in historical context, decision and output data before prescribing actions. "We can use evolutionary AI to drive iterations and pick the ones that are the winners and help us prune the losers," Jeude says.
[Download]: Real Estate Manager Goes Digital
The very fact that IoT combined with AI creates intelligence is predicated on the fact that the cost of computing has decreased significantly. Equally important, Jeude points out, is that the ability to put decisions into effect has also become cheaper. Both have fallen by an order of magnitude every decade. "That IoT device can shut off a machine, call for repairs, flash warning lights, for a fraction of the cost," he says.
IoT with AI delivers intelligence by processing volumes of data in real time and in context at complex scales humans can't work with. With IoT and AI we are well-informed to make critical decisions right at the moment when they are needed the most. In today's high-stakes digital landscape, that can make all the difference. Whether you're working in retail, entertainment, manufacturing, finance, mining or countless other industries, IoT in concert with AI can deliver the transformational intelligence you need at scale.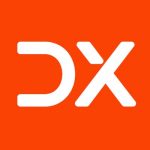 DX Journal covers the impact of digital transformation (DX) initiatives worldwide across multiple industries.
1 download. 14 Case Studies.
Download this report to learn how 14 companies across industries are demonstrating the reality of IoT-at-scale and generating actionable intelligence.