Distributed Manufacturing: Next in line for blockchain innovation
Blockchain has already disrupted business processes in the financial sector, and is poised to impact companies across industries.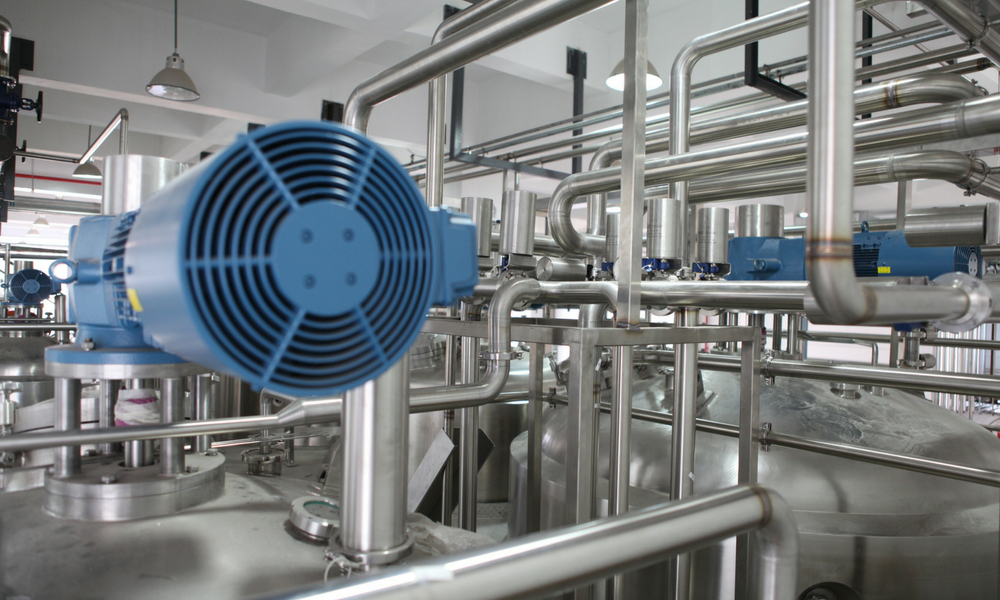 By: Jagmeet Singh
Blockchain has already disrupted business processes in the financial sector, and is poised to impact companies across industries. Because the technology can provide an immutable digital record of contractual interactions and transactions across an ecosystem, we believe that manufacturing is likely next in line.
Blockchain is a mutually shared ledger of all transactions in a given transactional relationship. Combined with its consensus mechanisms and use of public key infrastructure (PKI) to verify and authenticate all changes made to the ledger, blockchain can enable the network itself to ensure trust among participants. The result: a whole new way to support distributed manufacturing across the value chain.
The Importance of Trust
Consider, for example, the ways in which blockchain can simplify how trust is developed within a manufacturing ecosystem. In the traditional manufacturing world, parties transacting with each other spend considerable time and money on establishing external mechanisms to ensure trust, in the form of contracts, service-level agreements, quality checks, inspections, audits, scanning, escrows and regulatory compliance reviews, to name a few. As the number of parties increases, so does the complexity. Reconciling separate ledgers, enforcing contracts, ensuring supply chain transparency and protecting intellectual property when multiple entities are involved are all laborious and burdensome processes, prone to error and vulnerable to fraud.
Related: Blockchain in Manufacturing: Enhancing Trust, Cutting Costs and Lubricating Processes across the Value Chain
Research shows that companies that build a culture of trust can fuel stronger performance by enabling departments to interact better and perform better across multiple dimensions. Establishing trust betweencontracted parties has similar positive effects. All these measures, however, amount to a costly "trust tax."
For participants in a blockchain network – product designers, production shops, 3-D printers, logistics partners, sales and customer service  – that tax is greatly reduced. A secure, distributed ledger infrastructure accessible to multiple parties enables a new level of real-time transparency and efficiency for transactions involving the transfer of anything of value – whether that means ideas, money or ownership.
In our recent global study that included 281 manufacturing professionals, in fact, "trust" was a top driver for blockchain adoption.
Ensuring Transparency, Security, Auditability
Blockchain ledgers are:
Shared: Separate entities share a common source of truth.
Distributed: Blockchain relies on peer-to-peer collaboration, with no central ownership.
Secure: Cryptographic algorithms verify, authenticate and secure transactions.
Time-sequenced: Data is written consecutively and is time-stamped.
Immutable: Once written on the blockchain, data cannot be changed, tampered with or deleted.
Through smart contracts with supply chain partners on the blockchain network – programmed agreements that are independently verifiable and automatically executed when predefined conditions are met – companies can minimize human intervention and ensure performance transparency, transaction certainty and auditability.
[Download]: Blockchain in Manufacturing: Enhancing Trust, Cutting Costs and Lubricating Processes across the Value Chain
Within industries and even across interlocked, tiered manufacturing sectors, distributed ledger systems allow companies to develop new, platform-based process flows. A user might execute a smart contract for a custom-configured order, for example, combining designs from multiple sources. The encrypted design data would be recorded on the shared platform; materials and services could be autonomously sourced; and a shared factory could produce the customized product. Payments, including royalties to designers, would be issued when the product is delivered. A record of all transactions, from design selection to payment, remains on the blockchain.
A Rising Tide Lifts All Boats
Blockchain technology thus enables distributed manufacturing, offering participants unprecedented opportunities to develop new product and service lines, create new customer segments, enter new markets and find new ways to use and share assets:
Through supply chain transparency. All parties transact on a common platform, gaining real-time visibility into processes in the value chain, and simplifying materials sourcing and the interaction of design, manufacturers and other service providers. Supply chain processes, including payments and trade finance, can be streamlined and automated using smart contracts.
Through digital product memories. Immutable records of asset provenance, materials, production data, ownership and other data ensure authenticity and minimize transaction risk.
Through secure digital intellectual property. Parties to a transaction can be assured that their intellectual property is protected. Using blockchain to manage a contracted production run from a 3-D printer of ceramic components, for example, would allow a manufacturer to encrypt proprietary 3-D print files from end to end while creating an immutable history of the transaction. Similarly, escrows and royalty accounting would protect designers and other owners of IP.
There are many more circumstances in which adopting blockchain technology can deliver value. Participants can slash inventory costs and service times. They can eliminate reconciliation, and automate and speed financial and process flows. They can reduce manual interventions and reduce fraud. And they can create new ways to extend the lifecycle of products and optimize the use of assets.
What's Next? Evaluating Readiness
As manufacturers move toward a shared and distributed model, business leaders can consider four questions when evaluating readiness:
Where in the value chain, internally and externally, are we paying the highest "trust tax" in terms of excess cost, effort or lack of agility?
How would the availability of a digital product memory drive value for our company, our customers and our business partners?
Which types of partners, in what geographies and with what expertise, could we work with if transaction costs and efforts were lower?
Which information assets (e.g., manufacturing, maintenance, operational and usage data) about our products could we monetize if there were a secure way to do so?
A blockchain-enabled, collaborative database is optimal for ensuring agreement between all participants in a value chain. It's time for manufacturers to examine the implications for their business model. Organizations that gain hands-on experience with blockchain technology thorugh pilot projects will have an advantage as consortia start to form, and will be better equipped to lead the effort and make key decisions around structure and governance, prepare for the corresponding cultural shift, build skills and capabilities, and understand how it will impact business strategy going forward.
Get in the blocks. The race starts now.
[Download]: Blockchain in Manufacturing: Enhancing Trust, Cutting Costs and Lubricating Processes across the Value Chain
Olesya Gorbunova, a Senior Consultant in Cognizant's Blockchain & Distributed Ledger Practice, contributed to this blog.
This article originally appeared on the Digitally Cognizant Blog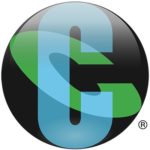 Cognizant (Nasdaq: CTSH) is dedicated to helping the world's leading companies build stronger businesses — helping them go from doing digital to being digital.
Improving working conditions with blockchain
Blockchain is more often spoken about as an external tool for businesses to help secure supply chain. In a new pilot, blockchain is to be used to help improve health and safety within the workplace – at a Levi Strauss factory.
The testing out of blockchain as an internal health and safety auditing tool is being run as a collaboration between Harvard University's public health graduate school, U.S. think-tank New America and the U.S. denim jeans company Levi Strauss & Co. The three have declared a project to design, build and operate a blockhain-based system for health and safety at work.
The new technology will be designed to augment outside auditors of factory health and safety with a system that will allow factory workers to self-report issues of concern. The factories that will test out the technology are based in Mexico, where three manufacturing sites in total employ 5,000 workers.
Mexico's regulations for health and safety laws are exclusively federal in content. Under this legislation employers must obey standards, maintain safety programs, maintain compliance systems, ensure proper equipment and hazardous substance control. However, the level of safety is often subject to criticism (as with the International Labor Organization), such as in terms of accident rates and occupational illnesses like respiratory diseases.
The new project is designed to provide an alternate avenue for worker health and safety to be addressed, outside of periodic audit, and the mechanism enables a U.S. based company to ensure that clothes manufactured for the U.S. market are produced under conditions that are safe for workers.
The aim of the scheme is to input an annual worker survey on the blockchain. Once inputted the company's site-based managers will be unable to alter it, and the findings will be made available to the workforce. The findings will be available for Mexican authorities to review as well as U.S.-based Levi Strauss managers. The blockchain will be provided by ConsenSys, the blockchain company founded by Joseph Lubin, once of Ethereum.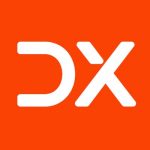 Tesla wants its factory workers to wear futuristic augmented reality glasses on the assembly line
Tesla patent filings reveal plans for augmented reality glasses to assist with manufacturing.
Factory employees has previously used Google Glass in its factory as recently as 2016.
Tesla's Model 3 might have "biblical simplicity" according to one Wall Street analyst, but building any car still involves hundreds of nuts, bolts, and welds.
To cut down on the number of fit and finish issues — like the "significant inconsistencies" found by UBS— Tesla employees on the assembly line could soon use augmented reality glasses similar to Google Glass to help with car production, according to new patent filings.
Last week, Tesla filed two augmented reality patents that outline a futuristic vision for the relationship between humans and robots when it comes to manufacturing. The "smart glasses" would double as safety glasses, and would help workers identify places for joints, spot welds, and more, the filings say.
Here's how it works:
And here's the specific technical jargon outlining the invention (emphasis ours):
The AR device captures a live view of an object of interest, for example, a view of one or more automotive parts. The AR device determines the location of the device as well as the location and type of the object of interest. For example, the AR device identifies that the object of interest is a right hand front shock tower of a vehicle. The AR device then overlays data corresponding to features of the object of interest, such as mechanical joints, interfaces with other parts, thickness of e-coating, etc. on top of the view of the object of interest. Examples of the joint features include spot welds, self-pierced rivets, laser welds, structural adhesive, and sealers, among others. As the user moves around the object, the view of the object from the perspective of the AR device and the overlaid data of the detected features adjust accordingly.
As Electrek points out, Tesla has previously been employing Google Glass Enterprise as early as 2016, though it's not clear how long it was in use.
Tesla has a tricky relationship with robotics in its factory. In April, CEO Elon Musk admitted its Fremont, California factory had relied too heavily on automated processes. Those comments, to CBS This Morning, came after criticism from a Bernstein analyst who said "We believe Tesla has been too ambitious with automation on the Model 3 line."
Still, the company seems to be hoping for a more harmonious relationship between human and machine this time around.
"Applying computer vision and augmented reality tools to the manufacturing process can significantly increase the speed and efficiency related to manufacturing and in particular to the manufacturing of automobile parts and vehicles," the patent application reads.
This article was originally published on Business Insider. Copyright 2018. Dow Chemical envisions the future of manufacturing
Dow Chemical, one of the world's biggest chemical producers, is taking a leadership role in the digital transformation of its industry.
Despite its foundation in the pure science of chemistry, the chemicals manufacturing industry doesn't exactly conjure high-tech images when people think of what goes into making chemical products.
And yet, the chemicals industry is poised to be the poster child for the very high-tech Industry 4.0 revolution, which takes existing manufacturing processes, and infuses them with digital DNA, thanks to the IIoT.
Dow Chemical, one of the world's biggest chemical producers, is already taking a leadership role in the digital transformation of its industry. "We have significant amounts of data from our instrumentation and process sensors to use with the new analytics and deep-learning technologies," Billy Bardin, Dow's Global Operations Technology Center director, told Chemical Engineering.
Related: Stepping into Digital with IOT – 14 Cases
Dow, like many other chemical companies, has been using sensor tech for decades, but the IIoT represents an entirely new model for how data from these sensors becomes part of the company's end-to-end process. Not only does the IIoT offer optimization of the production process, it can improve efficiency, while reducing both energy consumption, and operational cost.
Safety — a key consideration given the stakes — can also be improved. Many chemical producers, including Dow, are still manufacturing at facilities that date back 50 years or more. Modernizing these plants is a constant effort, but with the advent of the IIoT, gains in situational awareness accompany the gains in efficiency and productivity.
[Download] Stepping into Digital with IOT – 14 Cases
Recently, the company enlisted the help of Schneider Electric to digitize its Carrollton, KY processing plant, giving teams better data visibility for pumps, valves and motors. The roadmap also includes the addition of Schneider's HART devices to enable operations and maintenance teams to remotely view equipment health or thresholds for valves in order to manage them better, according to Automation World. The improvements in preventative maintenance this data enables are key to better employee safety, as well as protecting the environment.
Better efficiency, cost savings, and greater safety? Strong arguments for better chemistry through digitization.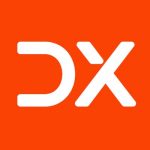 #ScaleStrategy is produced by DX Journal and OneEleven. This editorial series delivers insights, advice, and practical recommendations to innovative and disruptive entrepreneurs and intrapreneurs.
1 download. 14 Case Studies.
Download this report to learn how 14 companies across industries are demonstrating the reality of IoT-at-scale and generating actionable intelligence.