France and Canada collaborate on ethical AI
Canadian Prime Minister Justin Trudeau and French President Emmanuel Macron have made a commitment to engage experts across all areas of research to better understand how to develop artificial intelligence technologies that benefit all.
The new collaboration was announced by Trudeau and Macron on June 7, 2018, just ahead of the turbulent G7 Summit which took place in Charlevoix, Quebec. The basis of the collaboration will be an independent expert group, who will invite specialists from both governments, together with internationally recognized scientists and representatives from industry. Interested members of social groups will also have an opportunity to take part.
Challenges and changes to society courtesy of AI
The new group will set out to identify the key challenges and opportunities that artificial intelligence promises, especially orientated towards developing social and economic benefits. The group will also outline some best practices, which will be designed to ensure that artificial intelligence fulfills this potential.
CIFAR sounds support
The decision to develop artificial intelligence for the benefit of all people worldwide has been applauded by CIFAR, which is a Canadian-based, global organization with nearly 400 fellows, scholars and advisors from 17 countries. The Canadian Institute for Advanced Research (CIFAR) has highlighted the emphasis upon ensuring that artificial intelligence is ethical and that human needs should be at the forefront of future developments, at the heart of the France-Canada agreement.
In a statement, Alan Bernstein, president and CEO of CIFAR said: "AI has the potential to change almost everything about how we work and live. We enthusiastically endorse the creation of an international study group charged with understanding emerging AI technologies and how to ensure they are beneficial. We look forward to working with our partners in Canada and internationally to support this commitment."
CIFAR, which is based in Toronto, manages the $125 million federal Pan-Canadian Artificial Intelligence Strategy. With the announcement, Elissa Strome, who is the executive director of the Pan-Canadian Artificial Intelligence Strategy, noted how it "builds on Canada's longstanding leadership in AI research and innovation and the vibrant social science and policy community in Canada."
She adds: "We look forward to working with our partners at the three AI institutes in Edmonton, Toronto and Montreal and researchers across the country to support today's declaration."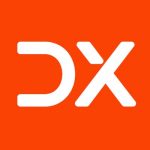 Scaleup hub OneEleven to expand Toronto office space
Scale up community OneEleven is expanding. The expansion will make the Toronto location of the global scaleup hub one of the largest in the world.
This September, OneEleven will expand its 325 Front. St. West location by taking over another floor in the building, bringing its total Toronto footprint to 100,000 sq. ft. The expansion will allow OneEleven to support more deserving scaleups in the region.
Room to scale
35 of the city's fastest-growing technology companies currently use OneEleven's space. The added 50,000 sq. ft. of space will allows for an additional 13 offices, to accommodate teams ranging between 30 to 50 people, along with open plan seating for smaller companies.
In a press release, OneEleven founding partner and CEO of OMERS Ventures John Ruffolo spoke to the benefits of the added space at the Toronto location:
"There are few alternatives available to companies in this phase of growth beyond mentorship, word of mouth, and experience. We believe that OneEleven is well-positioned to build the number one scaleup ecosystem in the world by expanding its existing Toronto footprint and replicating the success of its headquarters in the world's top startup ecosystems."
As well as expanding in Toronto, OneEleven is opening a space Ottawa in July and is looking to expand into Vancouver, London, Berlin, Boston, and beyond. Companies interested in joining the OneEleven community of scaleups can apply at http://www.oneeleven.com/apply/.
What does OneEleven bring to the table?
OneEleven focusses on providing support and community resources to high-growth tech companies when they most need it. Scaling up is never easy, and getting help during the crucial transition from the Seed Stage to Series A funding can be crucial. That's why OneEleven brings together first-time and repeat entrepreneurs with a 'pay-it-forward' mindset to help scale their high-growth tech companies together.
The scaleup hub focuses on providing a highly-connected global network and tailored resources including access to expert advice, world-class workspaces, technology, and specially-designed services to support sustainable growth. With the support of corporate partners like Royal Bank of Canada, OneEleven has helped 60 rapid-growth technology companies and is on track to support 100+ by the end of 2018.
"What is unique about OneEleven, and why we are seeing so much demand in Toronto, is that we focus entirely on the unique needs of scaleups," said Dean Hopkins, Chief Growth Officer at OneEleven in a press release. "Our ecosystem partners have done such a great job of supporting startups that many Toronto ventures are now transitioning to scaling. This is where we come in."
Recently, OneEleven and DXJournal launched #ScaleStrategy, a co-developed editorial series to deliver insights for entrepreneurs and intrapreneurs. The ongoing series will cover the kind of innovative and disruptive advice that scaleups can expect from the OneEleven community.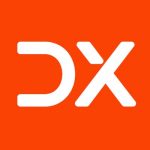 #ScaleStrategy is produced by DX Journal and OneEleven. This editorial series delivers insights, advice, and practical recommendations to innovative and disruptive entrepreneurs and intrapreneurs.
DX Journal, OneEleven launch #ScaleStrategy editorial series to help entrepreneurs and intrapreneurs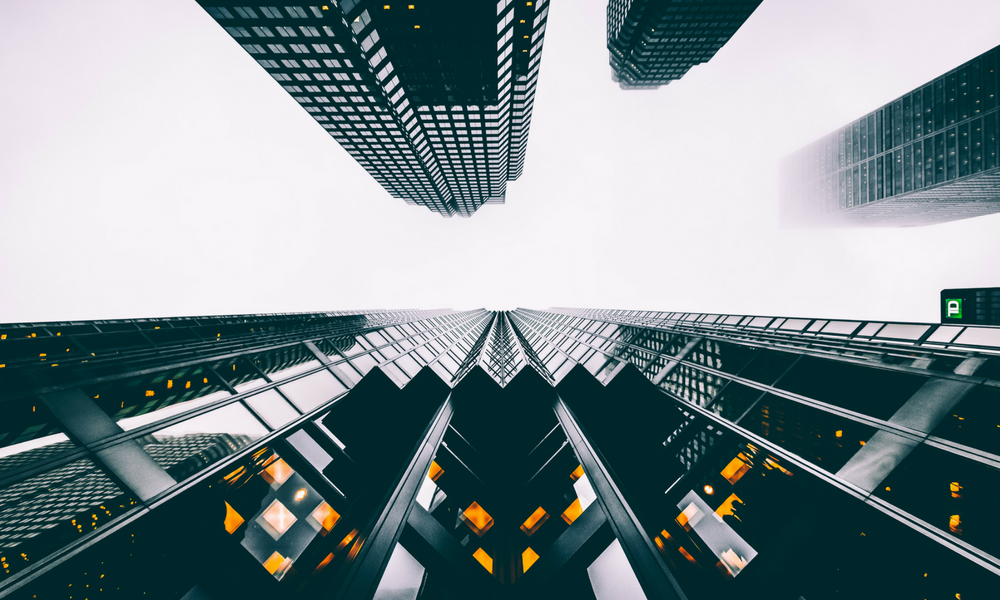 Whether it's growing a business from startup infancy, or managing a growing project within a large organization, scaling is extremely difficult.
Even with a roadmap in place, disruptive high-growth startups must learn how to navigate blocks and challenges they haven't considered or planned for. Digital transformation projects within large enterprise companies are challenging as well, often moving at a glacial pace due to bureaucracy and legacy.
Recognizing the need for more practical lessons from those who have done it, DX Journal and OneEleven launch #ScaleStrategy. The co-developed editorial series will deliver insights, advice, and practical recommendations to innovative and disruptive entrepreneurs and intrapreneurs.
Upcoming interviews, features, and first-hand reports from experienced individuals include:
Mike Katchen, CEO, Wealthsimple
Dean Hopkins, Chief Growth Officer, OneEleven
Albert Lai, CEO, Big Viking Games
Kerry Munro, SVP, Connected Retail, Canadian Tire
Paul Teshima, CEO, Nudge.ai
Eva Wong, COO, Borrowell
"The number one lesson that I have learned as an entrepreneur and CEO is not to go it alone," says Dean Hopkins, Chief Growth Officer, OneEleven. "My peers have taught me so much, helped me avoid key mistakes, and introduced me to key resources, none of which I would have had access to on my own. We live this everyday at OneEleven by helping our members connect to their community. This is why we are so excited about the opportunity with DX Journal. What better way to support founders, leaders and intrapreneurs than by connecting them even further to their digital peers via this innovative platform."
Hosted on DX Journal, the series helps growing companies manage scale and provides insight to large companies who want to scale their digital transformation initiatives. #ScaleStrategy will delve into business challenges such as:
Managing growth across multiple geographies
Scaling a culture of innovation
Sales tactics and learning
Operational advice for large enterprise innovators
The editorial series will also look at challenges and obstacles, with a transparent view and practical advice on to what to do when things go wrong.
"A lot of entrepreneurs who hit scale rely on insights from those who've done it, and it's really hard to find really good, actionable advice for companies at this stage," said Chris Hogg, President of Digital Journal Group. "Furthermore, the failure rate of digital transformation projects within large enterprises remains high. We're looking forward to working with OneEleven to flush out insights that can hopefully help both entrepreneurs and intrapreneurs move ahead faster with greater success."
Read the first instalment of #ScaleStrategy: How Wealthsimple grew to more than $2 billion in assets in less than 4 years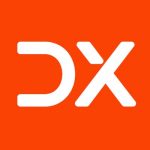 #ScaleStrategy is produced by DX Journal and OneEleven. This editorial series delivers insights, advice, and practical recommendations to innovative and disruptive entrepreneurs and intrapreneurs.
How Wealthsimple grew to more than $2 billion in assets in less than 4 years
Founder and CEO Mike Katchen on the crucial balance between steady growth and creative innovation when scaling a financial services company.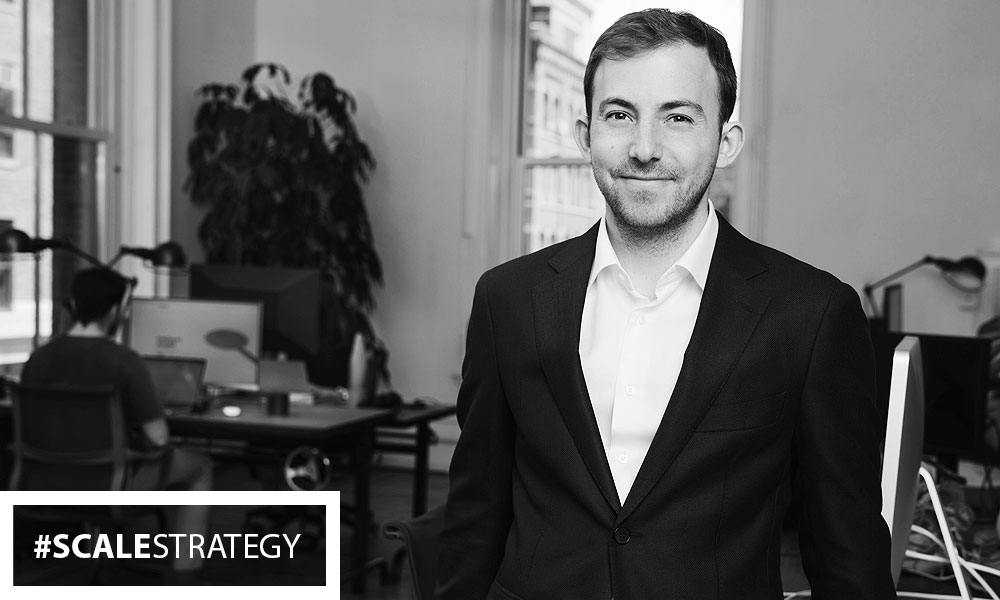 #ScaleStrategy is produced by DX Journal and OneEleven. This editorial series delivers insights, advice, and practical recommendations to innovative and disruptive entrepreneurs and intrapreneurs. Our in-depth Q&A with Mike Katchen can be found here.
It's February 2017 and Wealthsimple is woefully unprepared for tax season.
"We didn't anticipate this huge spike," says Mike Katchen, Co-Founder and CEO, Wealthsimple, which got its start at OneEleven. "The industry talks about taxes being super seasonal and it's the busy time of year, but we never experienced that before. During last year's tax season, we were wholly under-resourced on our customer support team, which led to delays. People were working 120-hour weeks for a couple of months straight to try and dig our way out of that hole."
Since its launch in September 2014 with 3 people, Wealthsimple has grown to over $2B in assets under management, 175 employees, and raised $165 million in capital from Power Financial Group. In 2018, it landed on the 2018 Narwhal list, a University of Toronto report that highlights Canada's 50 most financially attractive tech companies. The story of its scale up is filled with moments of challenge where Katchen and the Wealthsimple team learned on the fly how to best balance steady, consistent growth with innovative leaps forward.
For tax season this year, Katchen wasn't going to make the same mistake twice. It was time to innovate.
"Rather than hiring an army of customer service people, our technology team tried to figure out if there was software we could build that would both support our customer support resources as well as eliminate the need for customers to call in," says Katchen.
It worked. In 2017, there were more than 35,000 interactions in the month leading up to the RRSP deadline. In 2018, despite tripling their customer base, there was only 5,000 more interactions and no additional customer service people. "People were working harder than they normally worked, but nowhere near 100-hour weeks and it was a very manageable process," he says.  
Gardening vs Planting
Tax season 2017 is a stark reminder for Katchen that Wealthsimple must ensure it is two things: robust and scalable.
"Historically, we like to do a lot of things," he says. "We get really excited about big ideas and don't always see the ideas all the way through." Katchen realized that they needed to be selective in what they pursue because "real technical debt accumulates if you build things you're not going to commit to, and it becomes more difficult to manage as you scale."
In the last year, Wealthsimple has refined their product planning process to better activate the great ideas within their team. Now anyone in the company can pitch their ideas, but with a process in place to determine what actually gets built and what gets killed.
In an effort to balance growth with innovation, Katchen recently introduced a new framework for thinking about how teams can be more disciplined about allocating resources: "gardening" and "planting". Gardening is about tending to the current business. Planting is about new ideas.
Katchen says 75 percent of team effort is now spent on gardening in order to grow their market share, optimize on delivering a better experience to customers, and to continue improve the business fundamentals.
The other 25 percent is reserved for planting new ideas to support Wealthsimple's much bigger aspirations.
"We want to build a business around the world that truly transforms the landscape of financial services. And to do that requires some big bets," he says.
Whether gardening or planting, Wealthsimple teams are empowered to build processes and develop solutions to get work done. Plus, some of Katchen's favourite moments are when his team accomplishes something he has no involvement in.
"The ethos of building a team is to find people who are way smarter than you," he says. "If I feel the need to exercise control, then I've hired the wrong people. If I am exercising control over people who are much smarter than me, then I am not letting them reach their potential and I'll never know what they could possibly bring to the table. I want the company to do great things that I have nothing to do with."
Power of Transparency
One key way Katchen supports his team to get work done is with practices that promote and support transparency.
Consider the company's long-standing weekly all-hands meetings; not only does everyone on the team get to hear at the same time how the business is doing that week, along with priorities and challenges, each of the members of the leadership team also take turn leading the meeting. This allows for different perspectives to be openly shared.  
Another example is a practice from within the weekly meetings called FUD (which stands for fear, uncertainty and doubt). The practice invites anyone in the company to publicly or anonymously share an "an existential concern" — aka a fear, uncertainty or doubt — that they have about the business. Katchen was inspired to adopt FUD by Stripe and believes it re-enforces that it's okay to have tough conversations at the company.
The last transparency practice is a bit unorthodox: Katchen makes Board documents accessible to the whole company. Again inspired by Stripe, Katchen says that when smart people are given access to information, they make better decisions. Katchen would much rather err on the side of transparency than hiding things from people, or labelling documents "privileged information." The only thing he removes is highly sensitive content such as compensation, but company financials are available to any employee who wants to see them.
As a first-time entrepreneur Katchen readily admits that Wealthsimple has more work to do around building a scalable process. "[Good process is] something you can't even see. It's just a way of operating that makes everyone better, but not something you pay attention to or gets in the way of work," he says.
As he continues to grow Wealthsimple, Katchen welcomes the unforeseen challenges and remains committed to his larger vision.
"I'm on a personal mission to build a Canadian champion globally. I want to see more companies in Canada take on the world and build long-lasting global institutions," he says. "The only thing that's true is that if you're scaling a business, every six months it's going to be a different business. In order for you to be successful in your role, you just have to keep learning and stay one step ahead of where the business needs to be at the next journey."
Up next: Learn more about Wealthsimple's ScaleStrategy story in our Q&A with CEO Mike Katchen.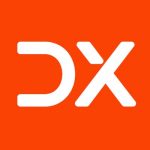 #ScaleStrategy is produced by DX Journal and OneEleven. This editorial series delivers insights, advice, and practical recommendations to innovative and disruptive entrepreneurs and intrapreneurs.