Innovation and the customer go hand-in-hand says League's Michael Serbinis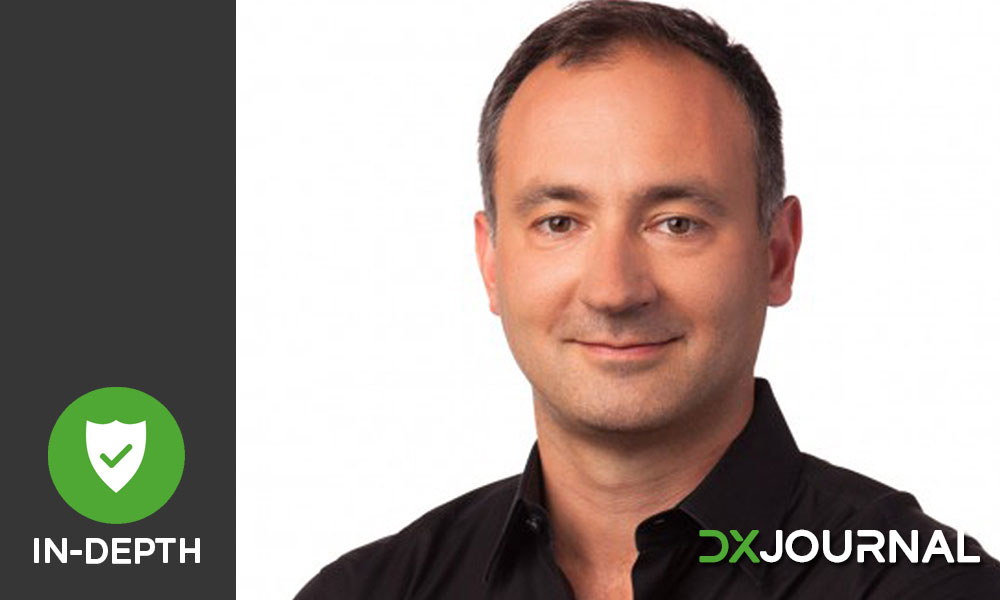 According to Michael Serbinis, CEO and founder of digital health benefits company League, the insurance world is lagging behind the times. It's slow, relies too much on paper, and is not customer-centric. And League aims to change that.
"The existing guys are still growing and still doing well from a profitability standpoint," Serbinis said in an interview with DX Journal. "They see any kind of new tech as cute or novel, but not something you talk about at a board meeting, or something that's going change the effect of the quarter or year.
The lack of major innovation in both process and technology is something legacy insurance providers are no doubt keenly aware of and focused on.
A report from McKinsey details that younger, digitally-native consumers are turning to insurtech companies out of a desire for convenience and a love of mobile technology. Insurtech's early adoption of technology such as IoT and blockchain puts them ahead of their entrenched insurance rivals, states the McKinsey report — and not just when it comes to a customer interface, but when it comes to "venturing into untapped markets and addressing unmet needs."
It's not just customers that have been responsive to the insurtech approach to insurance services. By some estimates, nearly half (48%) of all SMEs will look to digital insurance options over conventional providers within the next four years. Furthermore, a report from PwC, has recommended that every major insurance provider prepare for the future of healthcare where customer-centric tools that are personalized and easy-to-use are tablestakes.
"When insurance companies start to pay attention, usually what they do is very surface," said Serbinis. "In the world of health insurance, that tends to mean better websites and a new app, to use your existing structure of a health insurance plan."
Enter League
Serbinis, a self-described rocket scientist turned entrepreneur, founded League in 2014 after watching how much trouble people had trying to access benefits. Generally speaking, things keep getting more expensive with no additional value offered, and often a cumbersome or antiquated user experience.
A serial entrepreneur, Serbinis holds a steady series of startup success stories under his belt; from his early work with the Musk brothers in California, to his building up of web-based file storage company DocSpace, to co-founding the massive e-reader company Kobo.
While League started out as a portal for benefits users and health vendors, League now offers businesses a versatile selection of insurance options.
The company strives to offer layers of flexibility; employers can choose from traditional group plans and health spending accounts, or lifestyle spending accounts that include a variety of therapy choices not usually found in conventional plans. On top of the offering, the company gives employers a suite of administrative tools to makes the process paperless, automated and easy to navigate.
"This is an industry that's filled with paper-based processes. And processes that involve a lot of humans," said Serbinis. "By our very nature, we're an end-to-end digital benefits platform that connects not only all the financial services providers – the insurance companies, the retirement companies, the enterprise and their HR system, their payroll system — but most importantly, the end consumer, the end employee, that's got the League app on their phone and can avoid having to deal with the same paper and frustration and delay."
League's insurance offering is delivered via a digital wallet where employees can coordinate health appointments and services from more than 1,000 health vendors within the app itself. Digital records and claims are managed by League so employees can skip the paperwork.
"We have become the end-to-end digital platform for offering all benefits and health insurance to employees," said Serbinis. "We replace the plastic cards, paper and booklets (given out to employees) with a unified wallet that has all your coverage and benefits in one place. And then a bunch of services around it to help you get the most out of your benefits — to get the services you need better, faster, cheaper."
The newest addition to League's set of tools is something the company calls Health Concierge — a chatbot interface that lets employees contact a registered nurse through the app.
A personalized evolution
The biggest evolution at League came when the company shifted away from simply coordinating consumer health vendors with insurance groups, to then taking on the full responsibilities of an insurance provider. It was a pivotal and long-lasting decision, says Serbinis — and it's one that he believes puts League ahead of other Canadian benefits providers.
Transitioning from a health vendor marketplace to a provider of every level of the insurance process allows League to implement its technological innovations — like the Health Concierge — and scale them to benefit the entire insurance process, for both employers and employees.
"The customer-centric approach is largely about empowering people to live their best lives," said Serbinis. "The way to do that is not only putting lipstick on a pig in terms of a better website, but it's fundamentally about giving that end-user more choice and freedom and leveraging data to make great recommendations and provide a personalized experience. I think a lot of people are missing the boat on that."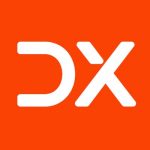 Five emerging Insurtechs to take notice of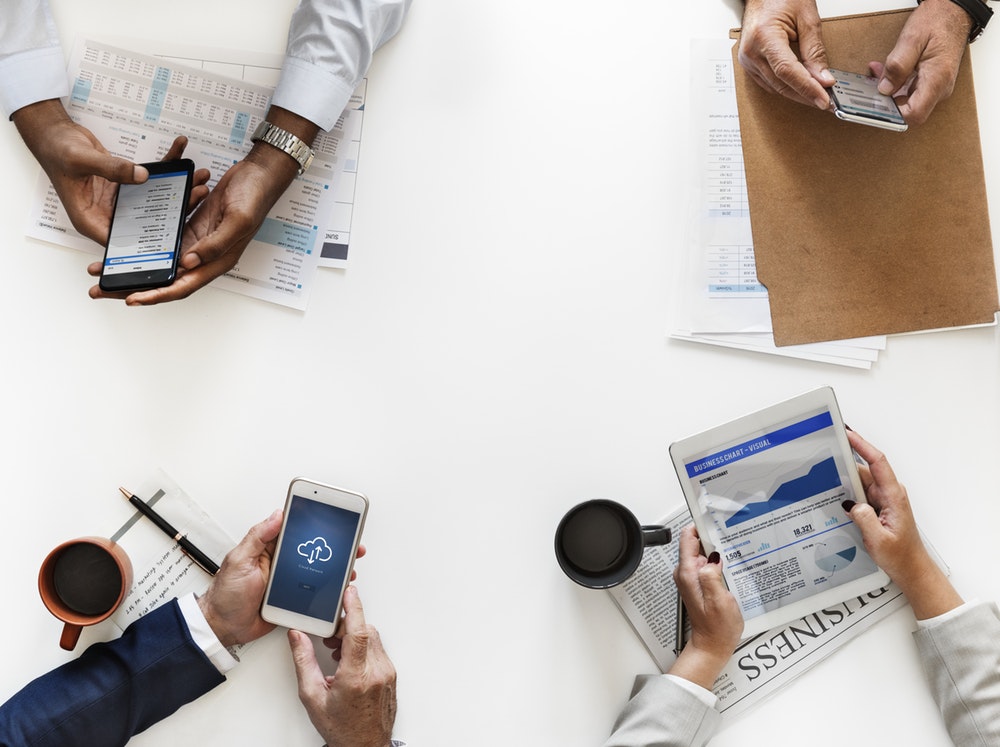 Insurance companies have been slow to embrace digital technology; however, signs are emerging that the industry is gradually opening up to the idea of alternative ways of providing insurance services.
The conservative nature of the insurance sector was summed up last year by Andrew Brem, chief digital officer at insurance group Aviva, who said, as quoted by TechWorld, that the sector is "not known for its incredible radicalism".
Whether it is due to threats from startups or realization that startups can provide competitive advantages for big insurance companies, the major players are starting to engage with startups. The types of new technologies disrupting the insurance sector include mobile apps, investment in digital channels, process to hire technology talent and platforms for analyzing customer data.
Moreover, research from London accelerator Startupbootcamp and PwC indicates that 75 percent of incumbent insurers "believe the biggest impact to the industry will come from building new products in order to address the changing needs of the customer".
Five Insurtech startups of interest
A number of Insurtech startups are causing interest in the industry, and helping to introduce innovative new technology into the business of insurance: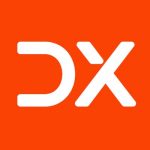 Insurtech and disruption bring change to Canadian insurance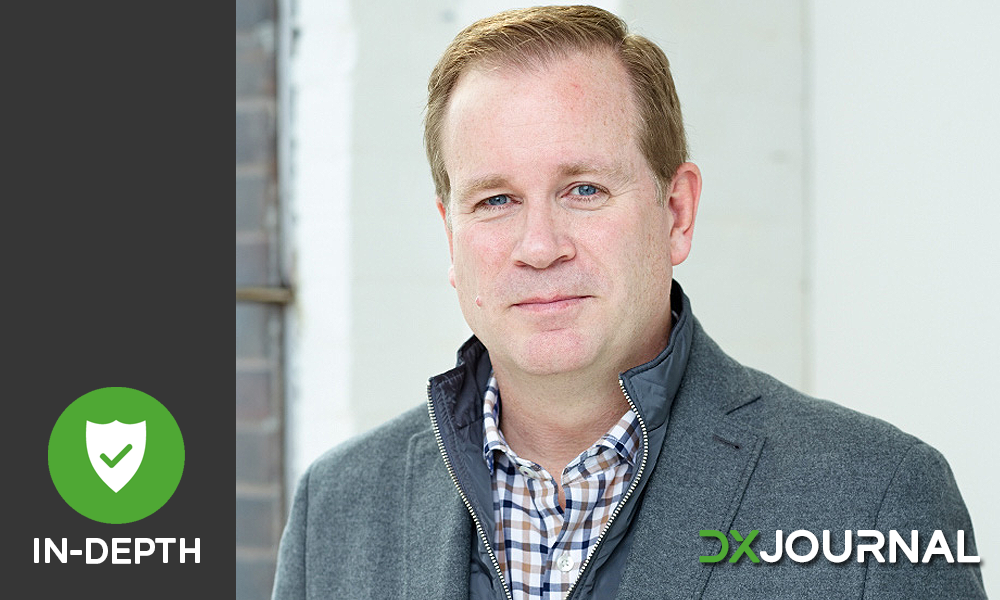 Canadian insurance companies have yet to fully embrace the potential of blockchain and digital authentication. Meanwhile, other industries are pushing ahead with innovative, enterprise-scale services related to these technologies.
Chris Gory has seen big changes in the insurance industry over the course of his 23-year career. But the founder of Insurance Portfolio Financial Services (IFPS) thinks Canadian insurance companies need to do more to embrace the digital capabilities that are changing businesses across multiple industries.
"As an industry, especially on the benefits side, we really need to embrace change more. When you look at other industries, there's change going on, and things are changing pretty quick. And we really need to keep up," he says.
The beginnings of enterprise-scale transformation
What sort of changes are the larger insurance providers undertaking? It's about more than just putting a shiny new face on the same services. To make real headway, companies need to adopt what EY calls 'enterprise-scale digital services'.
According to Gory, big providers are already taking steps in the right direction, but the best is yet to come.
The transformation taking place in Canadian insurance is clear when looking at new technologies targeted to improve the customer experience.
Manulife has developed

Alexa integration

, allowing customers to access account information via voice recognition.

Sun Life's new digital coach Ella works with Google Assistant to provide customer support in a similar fashion.
Sun Life has also opened up the playing field for blockchain and benefits providers with the recent announcement that the the company is teaming up with SecureKey to help customers verify their credentials.
Gory notes that blockchain innovation has big potential for the insurance industry, especially for benefits — reining in the debilitating paper trail of claims.
Startups and legacy companies push ahead together
The presence of startups within the insurance market has become too large to ignore.
According to the 2017 World Insurance Report, 31.4% of customers rely on insurtech options — either on their own or paired with more established insurance provider offerings.
At IPFS, a company that specializes in providing employee benefits to startups around the world, Gory does business with a lot of the exciting, young companies that are reshaping Canada's business landscape.
Gory says he has never seen the scale of change currently moving through the insurance space.
"This is something awesome. Before, you wouldn't see such engagement, such traction with the tech startups, with the insurtechs. You saw some before, but definitely not on the same scale. They're being more widely accepted than they were say in the Dot Com era. The Dot Com era was pretty limited as to what you could do. There was a certain number of vendors, but you didn't have the number of insurtechs out there."
Insurtechs pointing a way forward
"In the benefits space, you're seeing a lot of companies that are trying to really gain traction in Canada," says Gory. "They're competitive, but they're also pushing the insurance companies to make changes."
Gory points to a couple of Canadian insurtechs as sources of inspiration and collaboration for larger providers.
Insurtech platform League

has partnered with

business leaders like

RBCI, AETNA and Humana to broaden its reach and improve its ability to offer customer solutions.

Newcomer Honeybee — a group working under the umbrella of insurance provider Benecaid — has also garnered buzz recently for its non-traditional benefits platform. The online app allows employers to allocate benefits to employee healthcare spending accounts, allowing the employees to choose what they spend their benefits on.
These developments are helping to transform the insurance industry, adapting the wealth of technology that can upgrade outdated systems of file keeping and customer onboarding. And according to Gory, it's this collaboration and ability to engage with enterprise-scale solutions that is beginning to transform the insurance industry in Canada.
"I think we're starting to see that they're realizing, they've got to do big picture," says Gory. "It's not just small-scale innovation that's going to set them apart."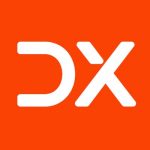 Blockchain to boost speed, security of insurance claims
What do the decentralized, shareable ledgers that blockchain technology drives have to offer to the insurance world?
A lot, according to Insurance Portfolio Financial Services founder Chris Gory. "I'd love to see blockchain come around," says Gory. "That's just going to help with the payment of claims process with all the companies we work with."
In a recent report, EY outlined how blockchain technology could "be used to address the considerable inefficiencies, gaps and errors caused by poor data quality in both front and back offices" of insurance providers.
Blockchain and Benefits
In the employee benefits space, says Gory, the time it takes to process claims and provide payment is crucial. Blockchain's ability to provide tamper-proof, shareable records of transactions could drastically speed up the interaction between insurance providers, their customers and third parties.
"I've had a number of clients reach out and say 'Hey, can you move us away from Company A, Company B, Company C' because claims payment is taking so long. With blockchain you can get that done a lot faster.
"You can integrate third parties and actually have better coordination of benefits. If someone's using a third party for say a health care spending account, you could have more integration between the benefits plan and the spending account. There's so many different possibilities with blockchain I could see playing out within the next 24 to 36 months."
The use of smart contracts that speed up the validation of client documents could lead to big reductions in administration costs for benefits providers, as well as higher customer retention.
Where are insurance companies currently with blockchain?
As in other industries, it's early days yet for blockchain and insurance.
Most insurance groups are still in the testing stages, according to a recent report from KPMG.
But investment into the new technology is high among industry leaders: AXA Strategic Ventures, and other partners, invested around $55 million in a blockchain startup; and USAA contributed $75 million into a blockchain-driven digital currency in 2016.
A recent job posting by John Hancock also shows where the industry is headed.
The posting indicated the Manulife offshoot is seeking a developer to "come explore blockchain with us." While the company's efforts appear to be in the proof of concept stage, developments could be ported over quickly to the company's larger insurance infrastructure.