Looking to deliver IoT value? Don't go it alone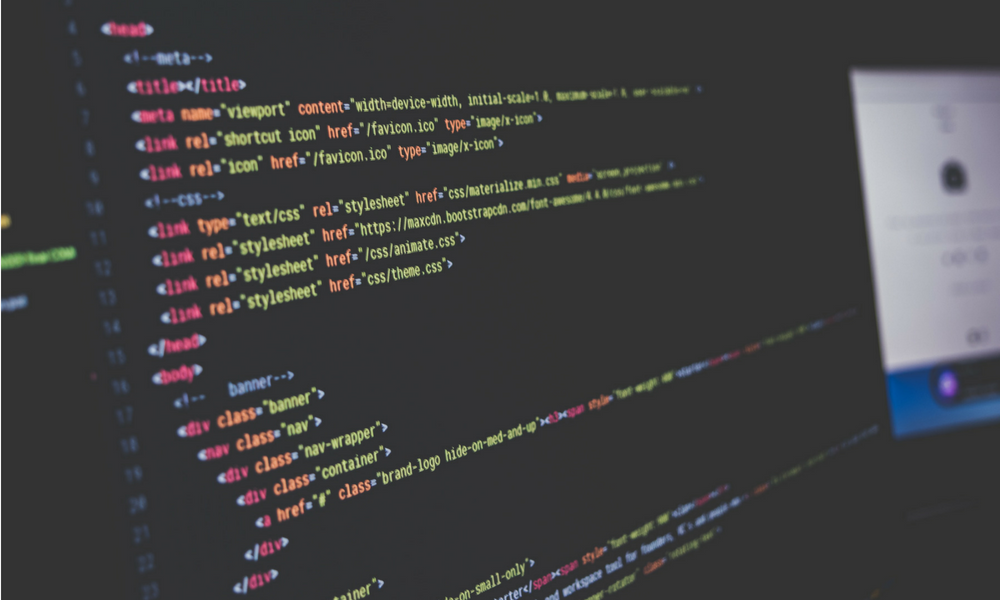 By: John Gonsalves
According to Gartner, more than $440 billion will be spent on Internet of Things initiatives by 2020. Yet networking company Cisco recently found that only 26% of organizations so far have completed an IoT initiative they consider a success. That percentage isn't pretty. And companies don't have much time to climb a steep learning curve and thus avoid costly failures.
So what is preventing companies from getting IoT right? Much of the challenge derives from focusing on implementing technologies without a comprehensive, holistic plan. Sensors? Smart devices? Data analytics? Cloud-based processing? All necessary and helpful. But how will they operate together? How will they collectively transform data into usable information – delivered in time to act in real time? That takes thought. And the thinking must be in the C-suite.
Related:  How manufacturers can unlock value with IOT analytics
Today's IoT industry is maturing from stand-alone point applications to integrated systems that capture and process data to derive business insights and even quality of life outcomes. Smart parking solutions, for example, now leverage IoT to analyze parking inventory and guide drivers to available spaces, an outcome with great potential value projected to save hours, miles and even gallons of gas.
A more complex IoT "system of systems," however, might integrate that parking platform with other IoT-enabled systems, exchanging data that leads to actionable insights. An owner/operator of parking structures could then optimize lighting use in different spaces, control climate for peak and off-peak times and temperatures, assess risks and security needs, respond to staffing shortfalls quickly, and even adjust prices for a particular facility based on volume, previous usage patterns, scheduled local events and consumers' real-time needs.
An optimal pace to value
Companies have been slow to take their IoT solutions to this next level because they face genuine challenges. How to quantify the potential value to justify the investment? How to stay ahead of security risks? How to understand and leverage multiple complex technologies? Or identify physical installation and support services? Or aggregate, synthesize, store, analyze, act on and monetize their data?
To many, the feasibility of bringing partners and service providers together to create an end-to-end ecosystem is not yet clear. There is the pressure to anticipate integration points and ensure components and people work together. as well as understand and plan for the potential disruptive impact on the organization, customers and business models.
[Download]:  How manufacturers can unlock value with IOT analytics
Nevertheless, developing an integrated IoT constellation of devices, sensors, actuators, gateways and network and cloud service providers, a new breed of IoT platform providers, along with analytics, specialty visualization and integration with enterprise applications – all designed to work together – is the best way to optimize results.
The IoT Value Chain
Components of the IoT value chain should include:
Data capture. Data originates from sensors, actuators, controllers, devices and hardware in the field, but companies quickly learn that implementing a transformational IoT solution involves far more than adding sensors to their packaging, products and the machines that manufacture, deliver and service them. Sensors must collect data spatially (i.e., throughout a space) and temporally (i.e., across time), and be instrumented in such a way that vital signs can be signaled, collected and analyzed for downstream action. Such massive amounts of data must be cloud- and network-agnostic to ensure compatibility with various platforms.
Data communication and storage. To maximize their value, cloud and network services platforms need to deliver operational insights by working with devices at the edge – that is, where the data is gathered. They must be multilingual (able to talk to any sensors using any communications protocol) and hardware agnostic, so that data can be integrated, synthesized and stored, making it available for future context-aware analysis.
Data analysis and insights. Making sense of vast amounts of data and taking action is key to unleashing the power of IoT. Predictive analytics providers identify patterns, network effects or anomalies so undesirable outcomes can be anticipated and prevented. Such analytics prompt prescriptive action: Companies can course-correct on the fly – replacing a part or stopping an engine from overheating, for example – to optimize operational efficiency through improved asset performance and employee productivity. World-class algorithms must be domain-sensitive and industry-aware so they can be meaningfully applied to unique use cases; advanced visualization of data may be required in certain situations.
Infrastructure & security. Beyond cloud and network service providers, IoT solutions at scale need end-to-end security from device to edge to the cloud (and the apps), distributed device management and distributed data management.
Coordination between IoT components and systems of engagement. Systems of engagement may vary from mobile devices to advanced augmented/virtual reality (AR/VR), mixed-reality or other user interfaces. The focus of IoT solutions is now migrating beyond operations optimization to enable new business models (e.g., pay per use), imagine new products and services (e.g., software-based services), monetize data, etc. Indeed, the opportunities are massive as we develop and benefit from "system of systems."
Partners. The variety and range of technologies for the IoT is enormous, yet still immature. Each participant would do well to understand its role in the IoT ecosystem and get to know adjacent players to partner with to deliver smart, connected IoT solutions at scale. Scale implementations need physical deployment of sensors (and device instrumentation), the operations technology and the digital value chain. And they require a skilled system integrator that also knows the associated IT and heritage systems, to develop and orchestrate the combined ecosystem and, thereby, realize business value.
How to get started
A good systems integrator will start by asking the question, "What business problem do you want to solve?" From there, the company can help to create the business case for an IoT solution by articulating its value, be it cost reduction, revenue enhancement, asset optimization, customer experience transformation or increased safety.
Then it's on to the heart of the engagement: defining new operational processes, recommending IoT-enabling information and operational technologies, identifying and classifying the right ecosystem players in the IoT value chain, and assembling and integrating them based on who plays best where.
[Download]:  How manufacturers can unlock value with IOT analytics
Challenges certainly remain, but the opportunities for new revenue streams, increased operational efficiency and improved customer engagement have never been greater for companies that leverage end-to-end IoT solutions in consumer, commercial or industrial settings.
This article originally appeared on the Digitally Cognizant Blog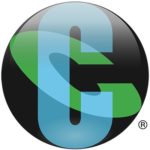 Cognizant (Nasdaq: CTSH) is dedicated to helping the world's leading companies build stronger businesses — helping them go from doing digital to being digital.
Growing world-class scaleup hubs through global lessons
Dean Hopkins, CEO at OneEleven, discusses how global scaleup hubs can learn from each other in order to build outstanding scaleups.
Any time a new global city or region emerges as a technology or innovation hub, the inevitable comparisons to Silicon Valley begin. New York as Silicon Alley, Israel as Silicon Wadi, and Toronto was recently dubbed Maple Valley to much scorn.
But it's time for globally emergent innovation hubs to look beyond Silicon Valley as they work to build scaleup success, with each location learning from the specific lessons of one another to help all players in the community succeed.
Outside the original Valley, collaboration, diversity and connections into other ecosystems are major strategic advantages for any hub that wants to scale faster – more connections, more funding, more talent, more resources and more stories to share to teach others.
Just look at Stockholm: With a population of only one million, it has developed more Unicorns per capita than any other innovation ecosystem outside Silicon Valley. Among other things, connecting into other major hubs helped propel growth and seed opportunity.
With OneEleven now established in the UK, we're applying lessons from two leading hubs — London and Toronto — to guide our strategy and propel our value. Both cities embody hard-earned scaleup lessons, like specialization, building ecosystem partnerships and leveraging the power of diverse leadership, that we believe are key to ecosystem and company success.
Focus on growing the greatest verticals
London has built an ecosystem around its strengths.
The city is by far the leading source of fintech innovation worldwide: it has the greatest concentration of fintechs and the largest workforce in fintech — it dwarfs everywhere else even New York. In the first quarter of 2017, London saw $421 million invested in its fintech industry pushing New York out of the top spot for fintech investment. The City of London has worked with a variety of institutions to rally behind this emphasis on fintech, bringing together government, educational institutions and various sources of funding to embrace the fintech ethos.
The lesson to be learned from London's focus on fintech is that innovation hubs need to concentrate their efforts in certain sectors where they already stand out as a global leader.
In Toronto, we're starting to see a lot going on in the deep AI tech space, through the Vector Institute and other organizations building on a research base of over 30 years by Dr. Geoffrey Hinton and his colleagues. Of course, there's room for improvement. While research labs are popping up regularly, with big partners involved, Toronto and Canada are lagging when it comes to patents and application of AI tech. As we build up this sector of our innovation ecosystem, we have to develop a well-rounded AI industry that includes a robust IP regime to keep AI innovation in Canada.
Diversity in leadership
Both London and Toronto also boast the highest demographic diversity of global cities, and demonstrate how valuable entrepreneurial leadership from all over the world can be. Forty percent of London residents classifying themselves as other than white according to a 2011 census, and that diversity powers the tech and innovation ecosystem in the city. Recent research shows that immigrants and people from minority backgrounds in the UK are twice as likely to be early-stage entrepreneurs.
Toronto is similarly diverse in its population, and talent is one of the reasons the city is seeing global recognition as an innovation hub.
Canada's fast-track visa program prioritizes highly skilled workers and entrepreneurs  and was created as a talent magnet for Toronto especially – last year MaRS released survey results showing 45 percent of Toronto tech companies made international hires in 2017 alone, and 35 percent of respondents used the visas to hire.
Other scaleup hubs could build valuable leadership and collaboration from a similar approach to entrepreneurship: one which looks to bring in more diverse, global talent on the leadership side, as well as the wider talent side. Scaleup communities have to be competitive on the world stage by inspiring people from all over the world to come and build their businesses there, as a lack of immigration and global perspective can starve an ecosystem of oxygen.
Culture of collaboration
We're very fortunate in Toronto to have a culture of collaboration that starts at the earliest stages of entrepreneurship, and continues throughout company growth. There's a strong expectation that you will work together, and for that reason, forming a community in Toronto is almost a matter of course.
Hubs like MaRS, 111 and the DMZ, for example, have opened up prime real estate to provide space for young companies to grow and to foster their developing businesses. Canadians have proven they are wired differently and Toronto's collaborative and inclusive culture is one of its strongest competitive advantages.
In London, there's a hyper-competitive environment for businesses, and perhaps not as naturally collaborative of an environment. That might just be because the city has only just recently seen an effort made to boost that kind collaboration from organizations like the Scaleup Institute and Tech London Advocates.
But collaboration between government, academia and business is one of the things that makes London a world-class scaleup hub.
Collaboration between groups tends to be verticalized in the UK, with TheCityUK being a prime example; the industry-led body that represents UK-based financial and professional services companies showed that collaboration between financial institutions and fintech companies can speed up the process of creating innovative products and services. By looking at IP, regulatory compliance, data protection and privacy, TheCityUK provided seven possible models for collaboration between banks and fintech companies.

Big scaleup success stories can also influence the effort to increase collaboration in scaleup hubs — and London has some amazing stories to tell.
Renewable energy company Bulb grew from 85,000 customers to 870,000 in the space of 12 months, becoming one of the fastest-growing scaleups in the UK. The company's founders Hayden Wood and Amit Gudka are immensely proud of their place in London's ecosystem. This is how how big names in a scaleup hub can advocate for an entire community.
For our part at OneEleven, we'll work hard to build up that kind of collaborative community and collective effort as we continue to expand into London's innovation ecosystem. We want to ensure that the success of these companies continues past their early stage, into growth and on into the billion-dollar club. The middle chapter is currently not being written in London — despite early stage support for companies and big success stories — and that's what 111 is here to address.

Global scale through collaboration
Innovation hubs around the world can also work together to take the friction out of companies expanding between markets. Furthermore, cooperating markets can increase their competitiveness by promoting an exchange of innovative business practices, and reap the economic benefits that scaleups can bring to innovation ecosystems.
London and Toronto are a good example of global collaboration, as they the two cities have begun to explore greater cooperation when it comes to facilitating expansion between hubs.
The Mayor of London's promotional agency London & Partners has opened an office in Toronto to better encourage Canadian businesses seeking to expand to consider London for their next destination, and to support UK businesses seeking expansion into Canada's market. Over the last decade, the organization says 44 London businesses have expanded into Toronto and 118 Canadian businesses have set up shop in London during that same period.
This is only the beginning when it comes to proper cooperation between these two cities: government, academia and innovation hubs should work together to encourage scaleups in their efforts to expand between international markets.
Greater than the global sum of our parts
At OneEleven, it seems to us that the unique evolution, and now collaboration, between the London and Toronto ecosystems signals the rise of a global network of innovation that is in its early stages.  Such a global network, powered by the diversity of each market, promises to have a dramatic effect on the ability for scaling companies to access talent, customers, investors and partners much more easily.  We are excited to be a part of the rise of this globally connected and collaborative ecosystem that builds on what was started in Silicon Valley, but brings innovation into the more global and highly connected digital present.
Robots aren't taking our jobs — just yet
A robot may take your job one day, but so far there is little sign of this happening, according to analysis from the World Bank. While there are predictions about machines taking more jobs associated with humans, the pace is relatively slow.
The rise of automation has been reviewed by the World Bank chief economist, based on data collated from a number of industries. The news is mixed. Most advanced economies seen a decline in industrial jobs since the year 2000 and a rise of robots, in other parts of the world, notably East Asia, there has been a net gain of manufacturing jobs and little sign of robots replacing these types of roles.
Overall, estimations of the impact of automation have been less optimistic. For example, in 2017 Oxford University researchers Dr. Michael Osborne and Dr. Carl Frey interpreted data which suggested that over fifty percent of jobs in a developed economy are vulnerable in terms of humans being replaced by machines. Similarly, the World Economic Forum forecasts that machines and automated software will be handling fully half of all workplace tasks by 2025.
In contrast, some other predictions are overtly positive, such as a report from Siemens, that suggests the 'fourth industrial revolution' will add billions to economies and that, instead of fearing robots, the drive towards automation will actually generate more jobs.
In relation to the World Bank analysis, World Bank's Chief Economist Pinelopi Koujianou Goldberg, interviewed by Bloomberg, states: "This fear that robots have eliminated jobs — this fear is not supported by the evidence so far."
To support this she draws upon the analysis contained within the World Development Report 2019, subtitled "The Changing Nature of Work." The report is considerably pro-technology, indicating: "Work is constantly reshaped by technological progress. Firms adopt new ways of production, markets expand, and societies evolve. Overall, technology brings opportunity, paving the way to create new jobs, increase productivity, and deliver effective public services."
However, as Goldberg discusses in the World Bank report, the range of different work undertaken will alter, with employees far more likely to hold several different jobs over the course of their careers instead of holding down a position with the same employer for decades.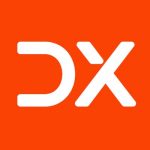 Proptech set to disrupt real estate in 2019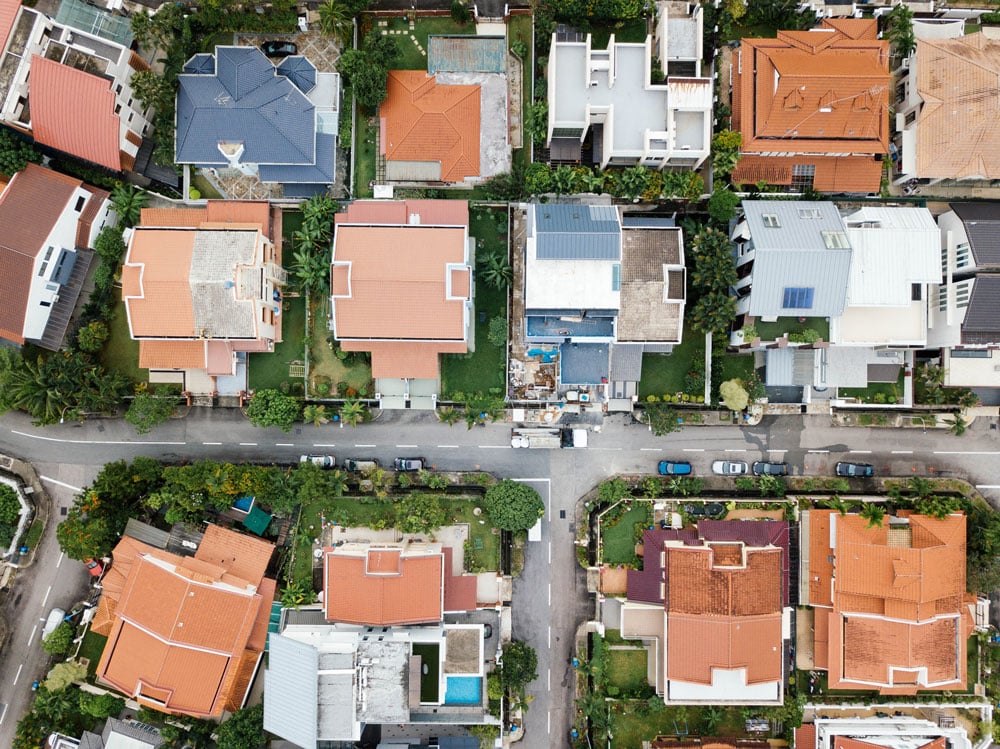 The real estate industry is not only the oldest but the biggest of our business entities, and today, technology is starting to disrupt it.
There's a word for this kind of real estate technology. It's called "proptech," a technology developed specifically for the property market. Proptech brings together multiple facets of the industry — from planning and construction, to the sale of a property.
Proptech platforms allow realtors to remotely present on property development and sale information, but this is just one small part of what can be done with this technology. The platform also includes online services that transfer digitized documents to the cloud (which can then be digitally signed) and allow access to regulations pertaining to a particular property.
How proptech works
Devin Tu is the founder and CEO of MapYourProperty in Toronto, Canada. Tu's company makes use of a digital tool that gives real estate developers a digital interface to access layers of important information about a property, including zoning bylaws and nearby proposals.
To show how the proptech app works, Tu described how it served one client. "We had a client looking at a site in North York that they thought was ideal. But then, they used our tool, which scanned 25 different regulations and checked developments in the area in real time," said Tu. "It turns out they had missed a key floodplain regulation."
Tu went on to say the client almost got stuck with a $10 million piece of property he would not have been able to develop. The area remains a parking lot today.
Regarding the developing trend of proptech, Tu notes that the recent growth of the property industry has come about because of necessity. There's a shortage of land and competition is increasing, forcing realtors and clients to make quick decisions.
Property industry plays catch-up
Frank Magliocco, a partner at PwC Canada who specializes in the housing market, told Mortgage Broker News that the real estate industry has been historically slow to embrace new technology.
"I think what you're going to see now is a fairly significant ramp up in embracing that technology once it becomes more mainstream," said Magliocco. "It'll be increasingly important to remain and be competitive in the marketplace. Once you see these technologies prove out, you'll see more and more adoption."
It looks like Canada is going to end up as one of the next major regions for property technology innovation. Besides MapYourProperty, several large Canadian organizations have made announcements of their move into the PropTech space, including Toronto-based Colliers International and Brookfield.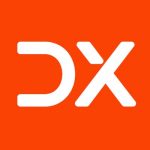 1 download. 14 Case Studies.
Download this report to learn how 14 companies across industries are demonstrating the reality of IoT-at-scale and generating actionable intelligence.