Putting the 'smart' into smart homes: Using QA for connected ecosystems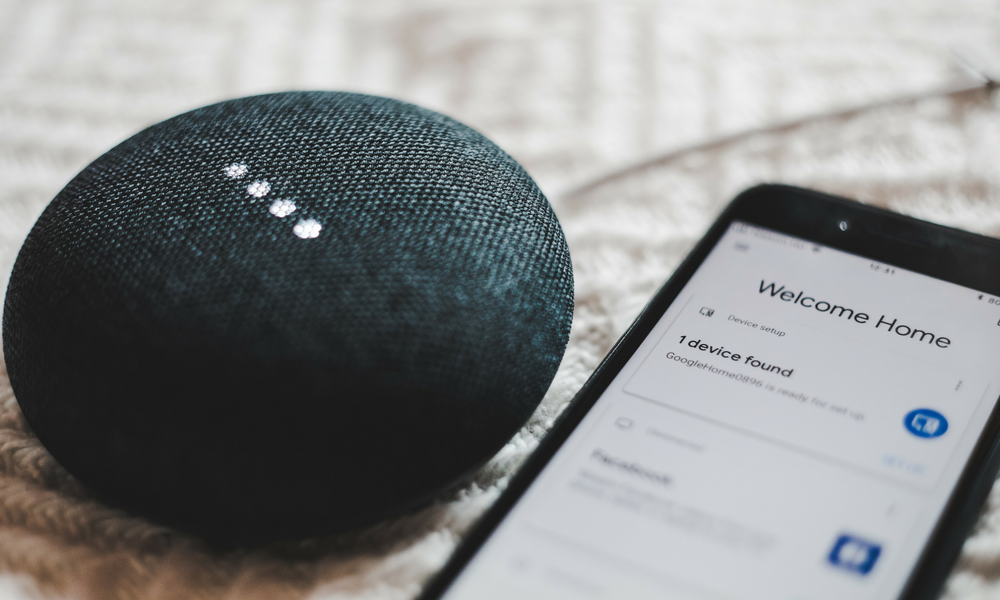 By: Karthikeyan Murugesan
A few years ago, the phrase "smart home" might have conjured up the image of a few people (most likely Ph.D.'s) on leather couches reading philosophy or theoretical physics, with a backdrop of fully stocked bookshelves. Today, we know a smart home has nothing to do with intellectual pursuits – and maybe more to do with bookshelves that know what the homeowner likes to read.So, what is a smart home, and what makes a home smart? Is it the numerous devices that mutually communicate via a network? Is it the autonomous systems, such as Alexa or Google Home, that analyze data to make pertinent decisions? Or is it a combination of both?
Related: Stepping into digital with IoT – 14 Case Studies
The answer is "none of these." A home full of connected devices is not a smart home. A home is smart only if it makes living in it easier, safer and more fun. The "smart" element is the collective experience made possible by the coming together of various parts in the home of connected devices.
So if sensor-based devices, such as thermostats or lighting controllers or TVs, don't behave as they should, then they don't qualify as "smart." For instance, the smoke detector in a smart home should set off the fire alarm as soon as it detects smoke, and even trigger an emergency call through a nearby smartphone while transmitting a video snippet of the situation to the emergency officer. If it doesn't, the fallout could be serious – beyond the erosion of customer trust. So how can enterprises ensure their smart home solutions won't fail them or their customers?
From 'Working Features' to 'Fitness of Use'
Let's take a moment to understand why traditional QA approaches don't work here. There's inherent complexity in an ecosystem of connected devices, or what we know as the Internet of Things (IoT), where every device functions in conjunction with every other device. Ensuring the quality of one such device depends on all the other devices in the ecosystem – a task that's way too convoluted for a traditional quality assurance (QA) approach.
[Download]: Stepping into digital with IoT – 14 Case Studies
The answer lies in a smarter QA strategy that goes beyond the technical or functional aspects of ensuring customer experience with respect to real-world scenarios. Such a strategy needs to take into account the entire process, including the stimulus, the environment, the call to action and the required end result. It needs to validate not only whether features work but also the wider and broader aspect of whether they're fit for use.
From Working Hard to Working Smart
Our work with a leading energy and utilities company in the UK illustrates this strategy for ensuring a smart home solution. Our approach incorporates the following mandates:
Devices should talk: The basic feature of an IoT-based ecosystem is its connectedness – several smart devices mutually communicating to get other devices in the ecosystem operating in a certain situation, or what we call interoperability. For us, the first step toward ensuring a smart home is validating the interoperability of a given environment.
Devices should respond: Smart devices in a smart home need a stimulus to respond as they should. For example, a fire alarm should go off only when there's a fire. Ensuring the quality of a fire alarm wouldn't be possible without a fire situation. Would that mean testers now have to risk their lives?
Devices should act independently: Not quite. This is where QA for smart homes leaps traditional boundaries to become smarter. The stimulus that needs to come from a situation or a human action can be substituted by smart test machines that eliminate the need for human intervention.
We simulated the home automation solution in a test lab to ensure the right behavior and the interoperability of the connected system. We also eliminated human intervention with our automated testing robot TEBOT, which mimics human-to-device interaction. The result: a fully automated, pay-as-you-go QA service, resulting in 50% faster releases, and the client's smart home app being ranked number one in the iOS Store in the region.
[Download]: Stepping into digital with IoT – 14 Case Studies
The Extra Mile
Endeavors to make QA smarter go a step beyond automation and simulation. To be truly adept at handling the validation requirements of complex, interconnected ecosystems – and build in the right quality, the first time – QA needs to be collaborative, and it needs to be orchestrated so that tools and resources can be rapidly commissioned as needed to drive faster releases.
This article originally appeared on the Digitally Cognizant Blog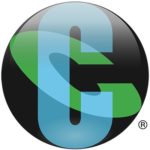 Cognizant (Nasdaq: CTSH) is dedicated to helping the world's leading companies build stronger businesses — helping them go from doing digital to being digital.
Companies like IKEA and Accenture are following in Google's footsteps to stay ahead of the curve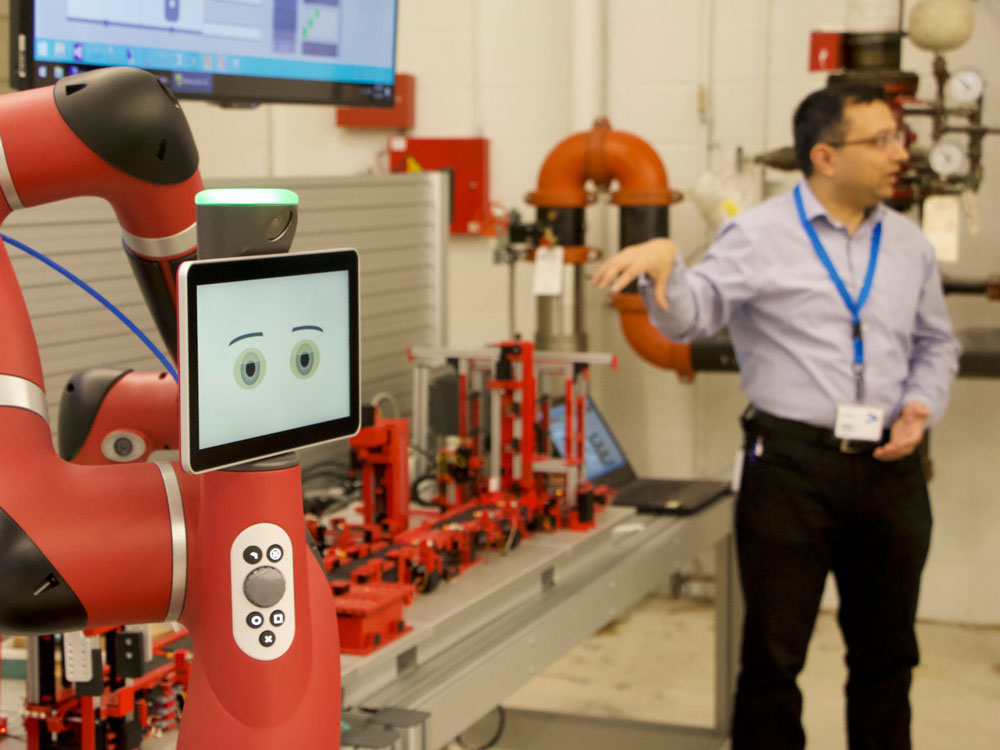 Home Depot, IKEA, and Accenture are examples of major companies with innovation labs.
The labs are designed to attract the brightest minds in technology, giving them a place to channel their entrepreneurial spirit with the security of working for an established organization.
Companies benefit too, because they're less likely to lose their top talent to the startup world.
Alphabet, Google's parent company, has a famous innovation lab called X.
"It's like being an entrepreneur," said Tomas Chamorro-Premuzic, "minus the risk."
Chamorro-Premuzic, a psychology professor at Columbia University and the chief talent scientist at Manpower, was referring to "intrapreneurship." It's a general term for acting like a company founder, but within the confines of an established organization — typically in what's called a corporate innovation lab. Think X,Alphabet's research and development team that's also been called a "moonshot factory."
Across industries, intrapreneurial opportunities have grown relatively common. And while few are as glamorous as traditionalentrepreneurship can seem— you are, after all, working for The Man — there can be practical benefits for both individuals and organizations.
Specifically, Chamorro-Premuzic mentioned money. As a startup founder, you never know "if you're going to be bankrupt in one or two years," he said, adding, "The likely outcomes for founders or entrepreneurs are very bleak." Working under the umbrella of a major corporation provides financial and job security, since you aren't constantly hunting for funding.
The business case for intrapreneurship, according to Chamorro-Premuzic, is simply that companies aren't losing their most driven and most talented people to the startup world. Instead, companies dangle the prospect of relative freedom and creativity and hope that aspiring entrepreneurs will snatch it up.
To be sure, intrapreneurship has its detractors. In 2017, Anderee Berngian listed on VentureBeat all the companies that have closed their innovation labs in the last few years, including Nordstrom, Microsoft, and Coca-Cola. One potential reason Berngian floats: "Google has millions to spare" on failed projects. "Most companies don't."
Business Insider took a look at three corporate innovation labs, the kinds of challenges they're tackling, and the creatives they're hoping to attract.
IKEA's 'global future living lab' aims to head off impending disasters like food insecurity
One of the corporate innovation labs that's received the most media attention is IKEA's Space10. A "global future living lab" launched in Copenhagen in 2015, its creations include hydroponic farms and IKEA Place, an augmented-reality app that lets you see how furniture would look in your home.
"IKEA's overall mission is to create a better everyday life," said Simon Caspersen, cofounder of Space10. "We are basically set up to see how they can live up to that mission in new ways, that their current business is not delivering on." That means tackling current and coming challenges such as food insecurity and loneliness in cities, Caspersen said.
Only 25 people have full-time jobs at Space10. The lab then hires project specialists for temporary stints, or "residencies," as it calls them. Space10 also collaborates with different startups whose interests align with theirs.
Caspersen made the case for working at Space10 this way: "You are put together with some other incredible people that don't necessarily share your background or expertise," adding that "otherwise people often work in silos." An engineer might be working alongside a farmer, for example.
Plus, there's the exposure that a fledgling startup wouldn't ordinarily receive. "We do a lot to really highlight and promote the people that are part of the journey," Caspersen said.
Home Depot's innovation lab is tapping into college students' technological prowess
OrangeWorks is Home Depot's innovation lab, located on the campus of the Georgia Institute of Technology in Atlanta. The goal is to evaluate emerging technologies that could change either the customer experience or corporate operations (the lab isn't looking into products that would wind up on shelves).
The lab was launched in 2015, and since then it's produced things like a virtual pallet stacker, which moves heavy items around the warehouse. Anthony Gregorio, a senior manager at the Innovation Center, described the technology that led to the pallet stacker as a "3D Tetris for shipping containers that allows us to be as efficient as we possibly can."
Like Space10, OrangeWorks has a small core team: Just eight people, with varying technical skill sets, work there full time. About 60 Georgia Tech students also pitch in at OrangeWorks. Recently, Gregorio said, the team has been working on ways to use computer vision for inventory tracking and customer-service opportunities.
As for why someone would want to join OrangeWorks instead of starting something on their own, Gregorio said it's all about the "size, scale, and resources that an enterprise like our own can provide."
He used data as a prime example: "If somebody's trying to do something in the data analytics space, readily available data that'll help them build out their model isn't always something that's possible. … Something our size, we're able to provide that."
Accenture's innovation hubs are helping their biggest clients avoid 'disruption' by getting creative
At Accenture, employees know that their clients — which include many Fortune 500 companies — are at constant risk of getting "disrupted" by new technology. That's a major reason why Accenture is working on launching at least 14 innovation hubs in the US by 2020, putting some of the most creative minds in digital technology to work serving their clientele.
"One of the things our clients suffer from a little bit is they're part of large corporations with a lot of cultural inertia," said Bob Markham, managing director at Accenture Digital. "They don't always get exposed to a lot of diversity of thought."
Markham heads up the Chicago innovation hub, which was the first to launch, in 2016. It now has 600 full-time employees and is collaborating with four startups. But Markham said that it can be hard to attract top tech talent in the midwest.
What's more, Markham said, "our large enterprises sometimes have a mentality that they have to do it themselves." However, "oftentimes there are startups that have been thinking about the same problem."
By collaborating with that startup, the organization can have a minimum viable product in four to eight weeks, as opposed to a year, and spend "hundreds of thousands of dollars less than if they were to try to do it on their own," Markham said.
One example is the Washington, DC innovation hub's work with Marriott, whose business has been disrupted by online booking agencies like Kayak and Expedia. Accenture invested in a venturing arm that could help Marriott find startups that were thinking bout "travel experiences," such as a digital concierge.
In return, some startups receive mentoring, and all learn how to scale their product or service in a corporate environment.
Intrapreneurship isn't for everyone
While a job at a corporate innovation lab might seem thrilling, Chamorro-Premuzic sounded a note of caution.
"Not everybody is well-suited for this. It's really a minority of people who will thrive and enjoy and be good at this kind of job," he said. "But I think there's still an opportunity because many young people who decide to launch their own businesses could be employed by these largest corporations and basically do the same thing."
This article was originally published on Business Insider. Copyright 2018. Elevate Scaleup takes over Toronto Sept. 26
September is festival month in Toronto, and with TIFF coming to an end, the city's next festival begins. Elevate kicks off its city-wide tech and innovation festival Sept. 21-27 to celebrate North America's growing tech ecosystem.
Global thought leaders will take to the main stage at the Sony Centre, and content tracks will take place throughout the city, with thousands of attendees expected.
With the rise of scaleup companies, one of the featured tracks this year is, naturally, focused on scaleup companies. Taking place Sept. 26, Elevate ScaleUp gives startups the unique opportunity to learn from industry leaders who have scaled real businesses, and have the scars to prove it. Startup veterans will give real insights from years in the field, on everything from hiring, to financing, to distribution.
The track is presented by CIBC and Osler, and DX Journal is a community partner and providing coverage at the event. The event takes place at Osler (100 King St. West, 63rd floor)
What can you expect? Here's a full run-down of the day and agenda. You can get tickets here.
---

Kickoff from Julia Kassam (CIBC)
---
Welcome from Fast Company journalist Lydia Dishman, who covers the intersection of innovation, tech, leadership, and entrepreneurship.
---

Seize the Opportunity: How Canada is Empowering Startups to Scale Globally
Dennis Kavelman, general partner at iNovia Capital and former COO & CFO of RIM/BlackBerry, shares his perspective on scaling in today's environment, highlighting the various hurdles associated with transforming a startup to a growth stage business.
---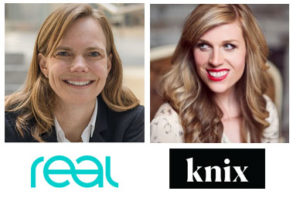 Kickstarting Your Business Into a Market Leader
Janet Bannister (Real Ventures), Joanna Griffiths (Knixwear)
Joanna Griffiths, founder and CEO of Knixwear, ran a record-breaking Kickstarter campaign—raising over $1 million in 40 days—to launch an intimate apparel line. In this session, she will share her scaleup story and how she financed her way to success.
---

Scaling Up: How to Pick a Working Model – Panel
Dan Debow (Helpful.com), Dean Hopkins (OneEleven), Sonia Sennik (CDL), Yung Wu (MaRS), 
Toronto has a robust network of incubators and work spaces supported by a diverse mix of corporates, universities, communities, and VCs. This panel will explore the impact and value of different network and work space community models for companies scaling up. Panelists will answer: How do you choose what is right for your company?
---
How We Built Hopper
Frederic Lalonde (Hopper)
Serial entrepreneur and Hopper cofounder and CEO Frederic Lalonde shares the growth story of the fourth-most-downloaded travel app. Lalonde will focus on why product market fit is so important for scaleups, including how to get it, and what to do once you find it.
---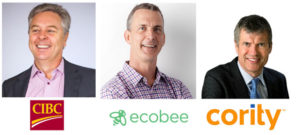 How to Finance Your Business for Long-Term Success
Mark Usher (CIBC), Mark Wallace (Cority),Stuart  Lombard (Ecobee)
Ecobee's Stuart Lombard and Cority's Mark Wallace know a thing or two about how to finance a growing scaleup. Listen to these leaders of world-class, high-growth companies talk about the good, the bad, and the ugly decisions they made in financing their businesses over time.
---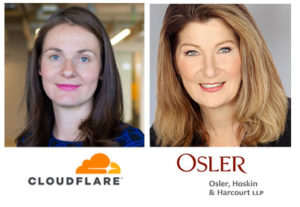 What Matters Most When Building a Multi-Billion Dollar Business
Michelle Zatlyn (Cloudflare), Colleen Moorehead (Osler, Hoskin & Harcourt LLP)
Join Colleen Moorehead, cofounder and past president of E*TRADE Canada, as she chats with serial entrepreneur and technology leader Michelle Zatlyn about what matters most when building highly scaleable multi-billion dollar companies.
---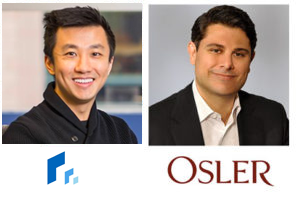 Scaling Lessons from the Trenches
Kerry Liu (Rubikloud), Chad Bayne (Osler)
Osler's Chad Bayne will sit down for a fireside chat with Kerry Liu to discuss the meteoric growth of Rubikloud and lessons learned.
---
Scale Success: Launch Now, Refine Later
Ray Reddy (Ritual)
Most people think you need a perfect product before you launch. Truth is, you don't. Ray Reddy, cofounder and CEO of order-ahead app Ritual, has lived by the philosophy: "launch now, refine later." During this session, Ray will share the insights he's learned through his successful expansion into 10 U.S. markets in under two years with an "experiment, fail fast, and move forward" mentality.  
---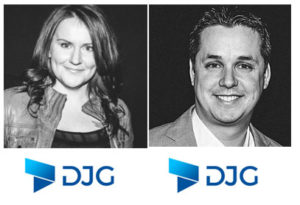 Rapid-fire Q&A
Leigh Doyle and Chris Hogg will do a rapid-fire interviews on stage with keynotes.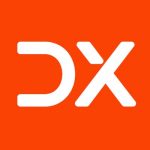 DX Journal covers the impact of digital transformation (DX) initiatives worldwide across multiple industries.
#ScaleStrategy Q&A: Borrowell's Co-Founder on Why Scaleups Need Values More than Culture
Eva Wong discusses how the credit and fintech company keeps applying their values to support growth.
#ScaleStrategy is produced by DX Journal and OneEleven. This editorial series delivers insights, advice, and practical recommendations to innovative and disruptive entrepreneurs and intrapreneurs. 
Humility and half an hour saved Eva Wong, co-founder and COO of credit and fintech company Borrowell, nine months of tough learning.
"I remember having a half hour conversation about building a sales team with our OneEleven office neighbour. He took me into a board room and wrote out everything that he learned and the mistakes he made in the nine months it took to build out his team. That's just one example of our first value: humility. Admitting there's someone 15 years younger who's been in business way less than I have been, but who knows way more about this than I do," she recalls.  
Wong says values and the culture that emerges from them can help companies scale by bypassing cumbersome process and bureaucracy that can slow growing organizations. As Borrowell has grown from 4 to 45 employees, Wong says she has learned that values are more fixed — and crucial — than culture.
"In the early days, we talked about culture fit. Now we talk much more about culture contribution. [New team members] don't have to fit into the existing culture. As we grow and change, the culture will too. The values are more important to hold true to," she says.
Recently, John Ruffolo, the chief executive officer of OMERS Ventures, caught up with Wong to discuss why scaleups need to pay close attention to culture, how it impacts hiring and how to scale it as the company grows.
John Ruffolo: Why is culture so key for scaleups?
Eva Wong: There's a really popular quote that says "culture eats strategy for breakfast." Culture is what keeps larger companies agile. If people don't intuitively do the right things on their own, you have to add process and that slows companies down. For us, as we grow, a really strong culture involves ensuring people understand how they help us continue to scale in a way that avoids bureaucracy.
Ruffolo: How would you describe the culture at Borrowell?
Wong: Culture isn't about perks. It's not about things we do for fun. Or how the company has shared interests. For us, it's clearly tied to our values. Our values are:
We're high-performing and humble.

We're trustworthy and team-oriented.

We love learning.

Act like owners.

Diversity makes us better.
Ruffolo: When the initial team came together, did all of you share those values?
Wong: I don't think it was as explicit. When you come together as co-founding team, you just click. It was more implicit. We did read the Netflix culture deck and said "that's what we want our culture to be!" We knew we'd have to articulate it one day because people were asking what our culture is and we wanted to be consistent in how we described it.
Ruffolo: How did the culture shift as you grew from 4 to 45 employees?
Wong: We didn't have our values established or written down when we were four people. That came when we were maybe 16 to 20. It was a collaborative, organic, bottom-up approach where we asked employees, "What's different about working here than other places you've worked?" People shared different things and we came up with the values that way.
But as we continue to grow, culture is naturally going to change and we're okay with that. It has to change. What we don't want to change are the values. We want to add people to the company who add to the culture, not necessarily stick in the lanes. We recognize that as we grow and become more diverse those values can manifest differently. We still want people to act like owners, but it just might look different compared to where we were when we started.
One thing our VP Talent, Larissa Holmes, launched within the company is a competency matrix, which explains what behaviours we expect from team members at each level of the organization. For example, if you're a senior director what does it mean to be 'high-performing and humble'? It's also a way for employees to know what competencies are needed to move from a manager to a senior manager to a director and how those things are tied to our values. Employees have to get better at exemplifying the values to move up in the organization.
Ruffolo: Do you think culture is playing a role for talent wanting to work with you?
Wong: One hundred percent it is. A lot of people will check out Glassdoor before they come in, so they already have a sense of our culture and values. We take the interview process seriously as well, since it will be their first real taste of our culture. On Glassdoor, people can actually post reviews of the interview process, even if they're not hired. There are posts from people who we turned down but who wrote positive reviews of their experience. We try to make sure that people we are interviewing see and meet various team members from different levels within the organization. That's important to us.
Part of the interview process is doing an assignment, which exemplifies our values as well. It's not just about who can talk a good game. You have to produce good work, too.
Ruffolo: In interviews, how do you describe your culture to a candidate?
Wong: Like any company, you can put values on a wall. But you need to give specific examples of how you actually live them. Our value 'act like owners' is a pretty good way of encompassing us. We really do encourage everyone to think about what they would do to make the whole company successful — to put on their CEO hat and think about what's best for the business. It encourages people to avoid thinking in a very narrow sense about their role.
Our 'high-performing and humble' value is a big part of who we are too. Humility helps us recognize that although we're all really smart and capable, you can't just operate as an island. You're dependant on your teammates, and we need to listen to our customers. Humility allows people to be able to take a step back and have their ideas challenged by others.
Ruffolo: Is there one of your five values that needs to be taken to the next level?
Wong: The value — 'diversity makes us better' — is something that we're working to improve on. Our goal is to have a gender-balanced company, and we're not there yet. We're currently at 40%, which is not bad, but it's not evenly distributed within our company. We're continuing to track as we grow as a team at different levels and different departments.
Obviously, diversity isn't only about gender. There are a number of different metrics we measure, including the percentage of employees that are born outside Canada. Since we have this focus on diversity and inclusion, I think we're more likely to attract and retain diverse talent and to promote people with different backgrounds and experiences.
Ruffolo: Which entrepreneur inspires you the most and why?
Wong: There's an entrepreneur named Kim Scott who has written a great book called "Radical Candor". I admire her because she's been very effective as a business person and operator without losing her humanity. She still cares very much about her team, and I think she would say those two things reinforce each other, whereas some people think you can either be a strong operator or a good person. She said in order to be an effective operator, you have to care about your team and have authentic relationships.
Ruffolo: Are there are books that helped you in your scaleup journey?
Wong: I read a book by Adam Grant called "Give and Take". He talks about people falling into one of three categories: givers, takers, and matchers. Within givers, there are smart givers and there are pushovers — those who give but not in a smart way. They tend to burnout and get taken advantage of. Of all those groups, those who do the best are the smart givers. At Borrowell, we ask ourselves: "how do I give smart without burning out or being taken advantage of?"
Ruffolo: What is your number one piece of advice for a founder in the scaleup stage?
Wong: Constantly reevaluate what you're doing and make sure you're still working on the highest value things. When you're scaling, things are constantly changing and you have to keep reevaluating your role. Are you spending your time doing the most high value activities?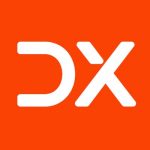 #ScaleStrategy is produced by DX Journal and OneEleven. This editorial series delivers insights, advice, and practical recommendations to innovative and disruptive entrepreneurs and intrapreneurs.
1 download. 14 Case Studies.
Download this report to learn how 14 companies across industries are demonstrating the reality of IoT-at-scale and generating actionable intelligence.