Q&A: Thomson Reuters Canada's Dr. Khalid Al-Kofahi on applying AI to business challenges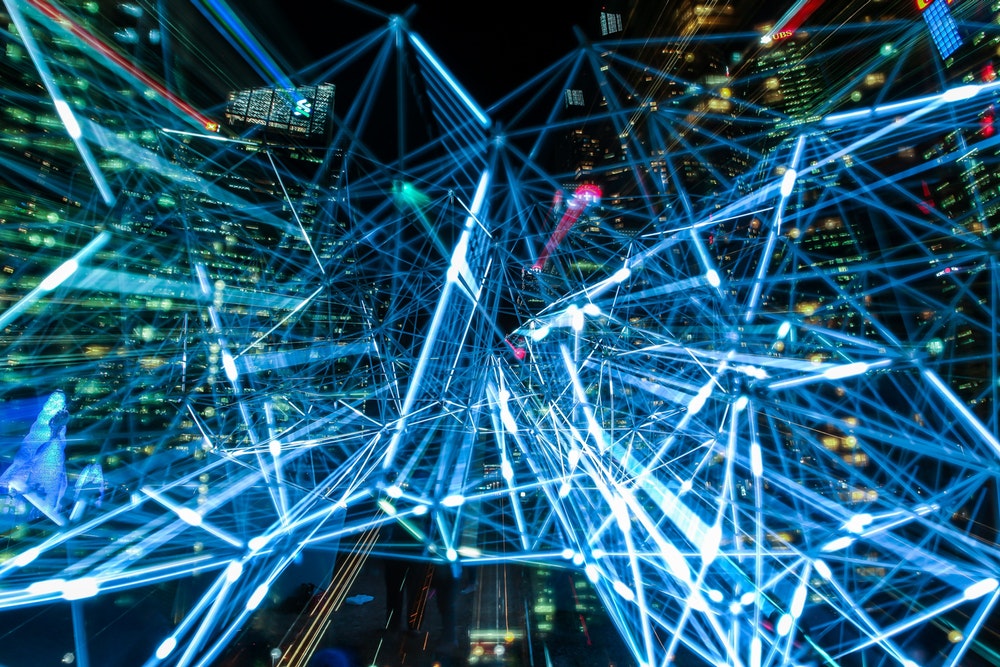 Artificial intelligence is impacting on a range of businesses and professions, moving from something niche to an activity that is part and parcel of everyday operations. Dr. Khalid Al-Kofahi, of Thomson Reuters, provides some insights.
Dr. Khalid Al-Kofahi is a leading artificial intelligence expert and the Vice President of Research and Development at Thomson Reuters Canada. Dr. Al-Kofahi heads up the company's corporate R&D work globally and he leads its Toronto-based Centre for AI and Cognitive Computing.
Dr. Al-Kofahi has expertise in applying AI to help Thomson Reuters' global customers unearth key information that help to solve their business challenges. Al-Kofahi has developed AI algorithms that have transformed the way professionals carry out their jobs.
To understand how AI is reshaping businesses activities, DX Journal caught up by Dr. Khalid Al-Kofahi.
Digital Journal: How important is artificial intelligence becoming for business?
Khalid Al-Kofahi: I don't look at Artificial Intelligence (AI) and Machine Learning (ML) in terms of a degree of importance – they are. I think of them as critical for medium and large businesses, regardless of their sectors.
AI and ML technologies are either necessary to optimize how businesses create and deliver value to their customers or part of the value proposition itself. In my opinion, businesses with a large digital footprint fall into the second category.
For example, in the information industry AI is necessary for content aggregation, enhancement, organization and delivery – at scale. AI-enabled applications deliver content, data and insights to knowledge workers within the context of their tasks and often personalized to customers' preferences.
And the figures speak for themselves: McKinsey & Company expects global economic impact of AI to be between USD $7.1 trillion to $13.1 trillion by 2025. In Canada, AI is expected to add an additional CAD $636.1 billion to the economy by 2035, according to Accenture.
DJ: Which types of sectors are set to see the greatest AI growth?
Al-Kofahi: The obvious ones are healthcare, education and transportation. Beyond that and in industries closer to my lines of business, the financial sector has been an early adopter of AI technology and I expect the growth trend to continue, if not accelerate. The tax and accounting industry will see the biggest disruption.
Not necessarily at the job level, but at the task level (e.g., within audits). Businesses – across sectors – operate in increasingly more complex regulatory environments, thus driving demand for AI-enabled applications to help them understand and comply with relevant rules and regulations. This, for example, was the driver for our most recent product, Data Privacy Advisor, which we developed jointly with IBM Watson to help data privacy professionals stay on top of those ever-changing regulations, keeping their organizations compliant.
DJ: What types of things can businesses do with data analytics?
Al-Kofahi: Every organization accumulates data and the trick is understanding how it can be leveraged for business advantage. The right data analysis can unlock business critical insights such as customer buying habits or even anticipating a fault in your machinery before the error even occurs, preventing costly repairs and downtime.
For example: let's say a Toronto-based retailer wants to open an outlet in Calgary. By gathering information from existing customers – including preferences, age ranges, socio-economic groups and spending habits – the company can run an analysis and create a general profile of those most likely to purchase at their retail shop. These profiles can be compared and analyzed against demographics in Calgary to pinpoint locations where there is a high concentration of likely customers. Ultimately, leveraging data this way helps to inform a company expansion plan.
DJ: What advantages does AI hold for the legal sector?
Al-Kofahi: The legal industry – despite its rather conservative business model – has been one of the biggest beneficiaries of AI technologies (relative to its size) and it will continue to provide fertile ground for AI scientists and engineers to have an impact. Did you know that the first commercially available search engine that deploys probabilistic rank retrieval was developed in the legal sector back in 1993? I have been developing AI and ML enabled applications for the industry since 1995 and found the sector to be extremely rich ground for AI.
The reason law is so interesting to AI researchers is that it touches upon all aspects of personal and business worlds. You have rules and regulations that govern acts and transactions. Some of these rules have been codified, others are still subject to a significant degree of interpretations. This challenge makes it interesting to natural language processing and knowledge engineering and reasoning.
Attorneys and judges often think by analogy, applying the same legal principle to many factual situations. This makes legal research a particularly interesting and challenging problem. But the rules (law) change over time through legislation and supersession and the technology needs to adapt accordingly. The adversarial nature of the law raises sentiment and polarity to a whole new level. The language you find in case law can be about childcare, medical malpractice, contracts, personal finance, tax obligations, which makes this one of the most interesting problems for NLP researchers.
These are just some examples of where AI and ML are already having a significant impact on the practice of law. Other opportunities include those focusing on reducing the cost and complexity of the law – including online dispute resolution systems, contract review, eDiscover and so on.
DJ: How about a different field, like journalism?
Al-Kofahi: AI can deliver huge advantages to journalists and we're already seeing the results in our company's own news division. Over the last 165 years, Reuters earned a reputation for gathering quality information, producing news free of bias and getting it to readers the fastest. Those pillars are still very much a part of how the news division reports on events now. But in a connected and fast-moving world, the challenge of capturing and reporting on news at scale takes on a whole new meaning.
To address this challenge, we developed Reuters News Tracer – an AI powered platform that can capture events as they are reported around the world, filter out the noise (e.g., chat, spam), identify reporting of news worthy events, distinguish between reporting of 'facts' and opinions and then algorithmically assess the veracity of this reporting. Our journalists have been using this system, which allows them to consistently, and accurately, report on events well before any other news outlets publish their own accounts. In fact, over the last year Reuters has been first in more than 50 major news stories thanks to Tracer.
DJ: Does the promise of AI sometimes disappoint?
Al-Kofahi: Yes, of course. Sometimes disappointment is caused by hype and people and organizations talking about the future – even the distant future – in the present tense. Other times, it is due to lack of understanding of inherent biases of AI algorithms especially in task-critical applications. And other times because the technology may still need additional vetting and testing.
I am not sure if this falls under this category, but the race to build the first autonomous vehicle hinges on AI and it certainly feels like we are on the cusp of a breakthrough; however, there is still risk to human life. The reality is that developments will be incremental before that safety benchmark is fully achieved. This might seem slower than the pace of some other technological developments, but the outcomes will be worth the wait.
DJ: Please explain about your work with the Toronto-based Centre for AI and Cognitive Computing
Al-Kofahi: Thomson Reuters has been applying AI technologies in products for more than 25 years. The Toronto-based centre is part of our larger R&D team which I also lead. Together, our objective is to simplify and transform knowledge work, focusing on opportunities that could be enabled by AI and machine learning.
This includes how we collect, enhance and organize content. How we deliver this content to our customers (e.g., search, recommender systems and navigation) as well as a diverse set of vertical products and capabilities that addresses specific customer challenges (for example, the Data Privacy Advisor or Reuters News Tracer). Personally, I have been focusing on attracting top talent, establishing the right culture and operating rhythm and supporting the team to ensure they are able to utilize their skills to create value for our customers and our business.
DJ: Who is the Centre aimed at?
Al-Kofahi: Our customers are across the legal, financial and risk, tax and accounting and media sectors. We aim to develop 'smart' applications that delight our customers. These are applications that are responsive (to their input), that are task focused and customer aware; applications that are robust, proactive (when appropriate) and offer an intuitive experience. This requires us to develop advanced AI and ML capabilities 'under the hood', which means we must continue attracting and retaining the very best talent in the industry – and why this particular centre is based right here in Toronto.
DJ: What are the key projects that the Centre is working on?
Al-Kofahi: The best example of our most recent work was the launch of Data Privacy Advisor. But, let me assure you there is more to come. I'd be happy to come back and elaborate on some of these projects after we launch them.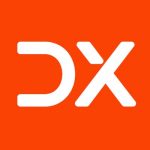 Setting Canada up for long-term success is about talent and collaboration
Minister Navdeep Bains talks to DX Journal about Canada's innovation economy
Canada's $1.26-billion Strategic Innovation Fund is being used to provide investment for everything from aerial firefighting technology to satellites for the global shipping industry. The fund is just one of the ways the Trudeau government is emphasizing innovation and the new digital economy in its economic policies.
In an interview with DX Journal at CIX 2018, Canada's Minister of Innovation, Science and Economic Development, Navdeep Bains, gave his perspective on the continuing efforts of the Government of Canada to support innovation across the country.

Navdeep Bains on how Canada is driving innovation
"The government really understands that we have a very special moment, that Canada is looked at as a leader when it comes to innovation," Bains said. "Part of that success is attributed to the fact that we're investing in people. We're really focussed on not only developing incredible Canadian talent, but how we have access to global talent as well."
That special moment is not only helping promote successful Canadian startups and businesses – it's also encouraging technology companies such as Amazon and Salesforce to increase their footprint north of the U.S. border.
Canada is also getting recognition for its innovation and technology ecosystem, as evidenced by the recent announcement that Montreal will host an upcoming G7 conference on AI technology, as part of the larger Neural Information Processing Systems (NIPS) conference. The event is the largest congregation around AI and machine learning in the world.

Navdeep Bains on private and public sectors driving innovation
Bains said the focus for him and the federal government is placing a priority on people, with specific attention to diversity.
"We're making investments in education – in lifelong learning through coding, and really leveraging immigration," Bains said. "It's about tech adoption. It's about commercialization. As we invest in talent, we're also very focused on making sure that companies have the ability to scale up."
In order to support scaleups, Bains said the government is focused on providing access to the best technology and enabling commercialization and speed-to-market.
"That's really the focal point," said Bains. "How can we help companies deal with talent and people? How can we reskill and upskill Canadians? And how can really help the technology aspect? This combined with a culture of collaboration where everyone is working together is making Canada an innovation leader."
Canadian startups and technology companies are a focal point for the Canadian's government's innovation approach. The federal government recently made a $25-million investment into the Creative Destruction Lab, founded at the University of Toronto, which it hopes will create as many as 22,000 jobs as well as help accelerate and support startups and AI-based companies.

Navdeep Bains on setting up long-term winning conditions for tech and innovation
Bains stressed that talent is key to future development in Canada, and cited the federal government's recent budget as proof that the country's resources are being directed toward the education and collaboration.
According to Bains, the government's focus on people will have lasting importance.
"I really think that's a key turning point for us to demonstrate success for decades to come," he said.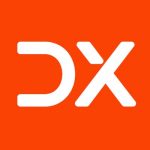 Canada's next big act is training scaleups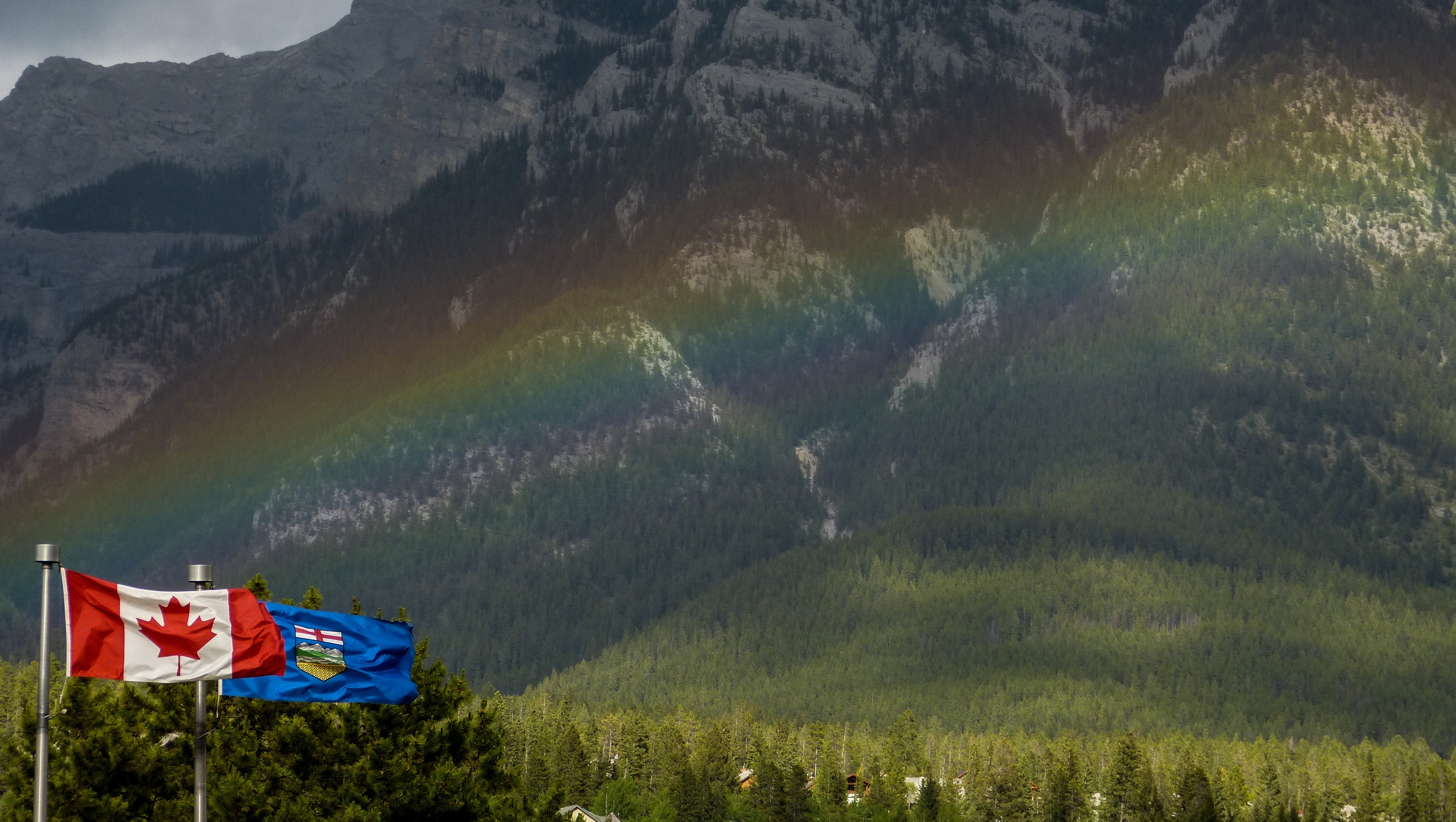 By Jack Derricourt & Chris Hogg
Jack Derricourt is the Managing Editor of Digital Journal and a contributing editor to DX Journal. Chris Hogg is the President of Digital Journal Group.
The Canadian technology landscape is booming.
Canadian companies took in $2.5 billion in funding in the first half of 2018, the strongest first half since 2000. Corporates have announced large-scale investment plans to invest in innovation and digital technology (CAE recently pegged $1 billion for the efforts) and post-secondary institutions are breaking ground to house future generations of talent (the University of Toronto is building a 14-storey building to be completed by 2021).
The Canadian technology landscape is ripening and readying for an influx and growth of more mature, internationally-focused ventures.
While scaleups make up less than five percent of Canadian companies, they create half of all new jobs in the country.

On September 26 in Toronto, Elevate ScaleUp will seek to provide helpful insights into the problems facing scaling companies. Presented by CIBC and Osler, the event features startup veterans sharing their experiences.
DX Journal spoke with Julia Kassam, Managing Director, CIBC Innovation Banking, to find out more about the next big act in Canada's innovation space.
DX Journal: With innovation ecosystems forming across Canadian cities, what excites you the most for startups in Canada?
Julia Kassam: From coast to coast, we've hit our stride as a community. The Canadian startup ecosystem has never been stronger and it is launching Canada into the global spotlight. Success stories about scaling companies of all sizes, in different industries, are generating the attention of investors and aspiring entrepreneurs. We are gaining a reputation for being diverse, collaborative and competitive.
This means that Canada is no longer an occasional destination, but a critical location for international investors to regularly visit, and for global brands to establish roots and drive their own corporate growth.
DX Journal: Canadian policymakers have made strengthening the venture capital sector a priority, with the launch of Venture Capital Action Plan (VCAP) and Venture Capital Catalyst Initiative (VCCI) underway. What does that mean for startups and scaleups?
Kassam: After years of lobbying by the Canadian Venture and Private Equity Association (CVCA), the previous government took our sector's advice and launched VCAP as an arms-length funding strategy. VCAP worked as designed; venture capital funds benefited from the capital raised and invested in several early-stage companies. The new funds that should be raised under VCCI will capitalize on that success and strengthen the sustainability of Canada's venture capital ecosystem.
What this means for entrepreneurs is that the federal government recognizes that VCAP was an appropriate initiative, and that to fuel the innovation economy, companies need a robust venture capital ecosystem to move from startup mode to scaleup mode.
It's a really strategic and exciting initiative because later-stage capital will help accelerate the growth for companies who need to overcome commercialization hurdles, expand into new markets and compete on a global scale.
DX Journal: Many startups struggle to scale because they don't have the right senior talent. What is your sense of how well positioned Canada is with experienced leaders?
Kassam: Although Canada has established a reputation for developing world-class academics and innovators, we do need to attract experienced executive talent. Everything moves at an accelerated pace in a scaleup, and the business will bend and flex in ways it never has. Canada needs more leaders who know what it takes to grow globally and ensure scaleups are well-equipped to navigate and accelerate growth.
One big benefit Canada has that helps here is as a result of our proactive immigration policy – the ability for Canadian scaleups to attract skilled talent is getting easier; our country realizes that to keep pace with scaleups, concentrated efforts are needed to establish Canada as a global technology powerhouse.
DX Journal: Canada has also been able to attract tech titans such as Google to open up offices in Toronto. What role do they play in the scaleup economy?
Kassam: They serve as training ground, but also as a competitor for talent. In the best case, people learn what it takes to be part of a leading innovator while being trained by experienced executive talent at the local divisions of firms such as Cisco or Google. For scaling companies, the opportunity to pilot their innovation becomes a realistic opportunity which can flourish into a partnership that may lead to an acquisition. A big opportunity that emerges as a result of large tech companies choosing to set-up an office in Canada is an acceleration of human capital development for the ecosystem.
What we are also seeing more of is that global innovators are setting up their R&D centres in Canada. A great example this summer was Samsung announcing an AI Centre located within MaRS, led by a Toronto-based academic. Again, another opportunity for scaleups to be close to the heart of global innovation. That is huge potential waiting to be unleashed.
DX Journal: How is the Canadian startup ecosystem helping to train talent?
Kassam: Serial entrepreneurs and investors share mistakes and success stories which help shape and accelerate scaleups through collective learning. What truly makes the Canadian tech ecosystem unique is our mindset to foster entrepreneurial spirit; and a great example of how we do that is by bringing the startup community together.
Elevate, Canada's largest tech festival and one that CIBC Innovation Banking is sponsoring, is the perfect example of creating the right information and network opportunities so that we can collectively benefit from the existing momentum in Canada's innovation ecosystem and drive our entrepreneurial culture forward.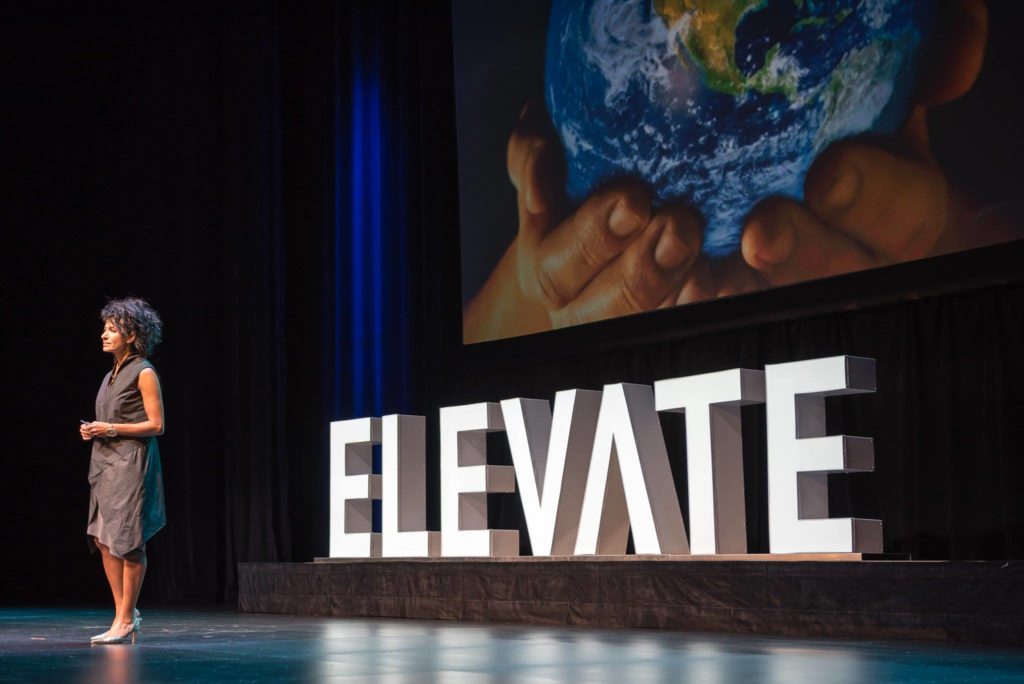 DX Journal: What's the next step for the Canadian scaleup story?
Kassam: Canadian scaleups will continue to tackle the unique challenges that come with scaling a business; however, they will think in a global context earlier than ever before. Scaleups need to strategically choose the right capital partners for their growth – ones that open doors to new markets. There needs to be an emphasis on attracting top talent earlier in the growth cycle to help drive international perspectives and opportunities.   
To hear more from industry leaders who have scaled real businesses (and have the scars to prove it), get a ticket for Elevate ScaleUp, happening September 26, 2018 in Toronto. Presented by CIBC Innovation Banking and Osler, the event will provide real insights from entrepreneurs and tech veterans who have spent years in the field, on everything from hiring, to financing, to distribution.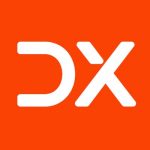 DX Journal covers the impact of digital transformation (DX) initiatives worldwide across multiple industries.
Bumble launches fund for investing in female founders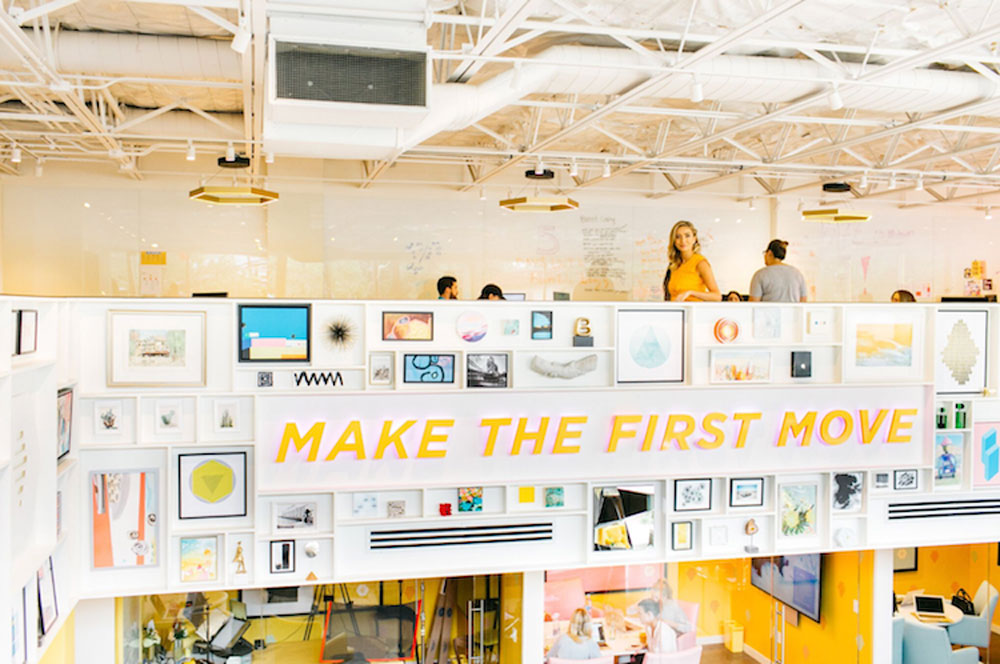 The popular dating and social networking app Bumble announced a new initiative Wednesday that will see it investing in women-led businesses.
Announced via a blog post from Bumble HQ, the new fund will focus on early-stage investments to women-led startups, particularly those run by women of colour and women from other traditionally underrepresented groups.
"The gender gap in venture capital is staggering, particularly for women founders of color. (B)umble, a tech company (with) an 85% female workforce, wants to be part of the solution, wrote Whitney Wolfe Herd, the CEO of Bumble, on Twitter. "Today we launch Bumble Fund to invest in women ignored by the establishment."
The point of the fund is to help those founders raise capital for their ventures.
According to Forbes, Bumble has committed over $1 million so far, and says it will invest anywhere between $5,000 and $250,000 in the companies it selects as part of the fund.
Some businesses that the new fund has already committed to are: BeautyCon, Cleo Capital, Female Founders Fund, Mahmee, and Sofia Los Angeles.
Mahmee is a "Headliner" from Backstage Capital, a VC firm run by founder Arlan Hamilton that invests in "underestimated" and underrepresented founders.
Cograts Bumble on your investment in @Backstage_Cap Headliner @getmahmee! https://t.co/3Vtjxo4TcY

— Lolita Taub (@LolitaTaub) August 15, 2018
According to the Bumble blog post, the company isn't stopping at the five commitments they've listed — they're continuing to look for businesses to support, and recommend that interested parties download the Bumble app and get set up with the networking platform within, Bumble Bizz.