Q&A: Thomson Reuters Canada's Dr. Khalid Al-Kofahi on applying AI to business challenges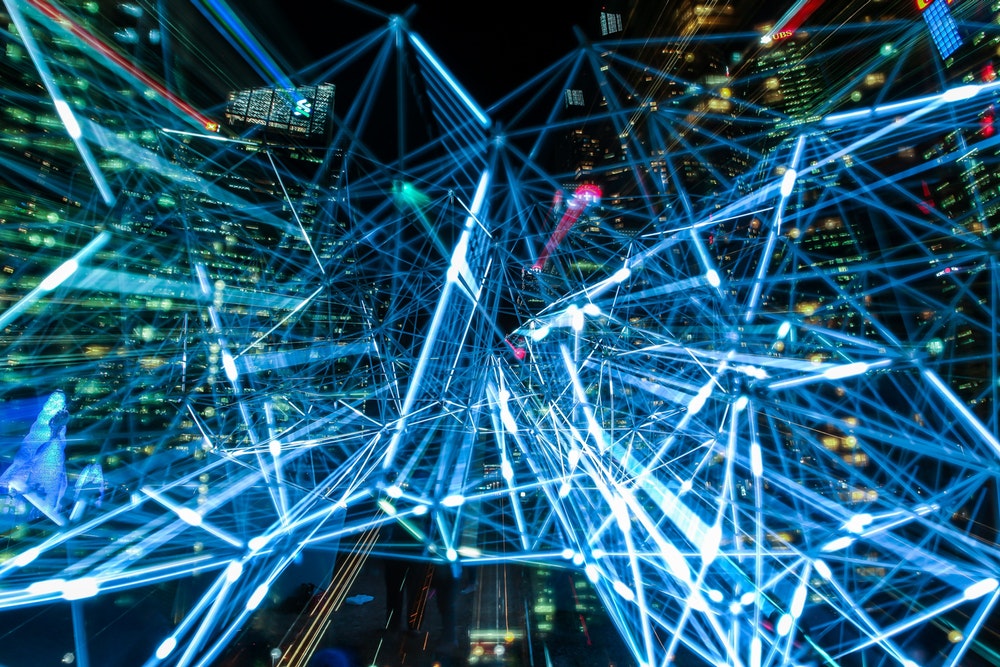 Artificial intelligence is impacting on a range of businesses and professions, moving from something niche to an activity that is part and parcel of everyday operations. Dr. Khalid Al-Kofahi, of Thomson Reuters, provides some insights.
Dr. Khalid Al-Kofahi is a leading artificial intelligence expert and the Vice President of Research and Development at Thomson Reuters Canada. Dr. Al-Kofahi heads up the company's corporate R&D work globally and he leads its Toronto-based Centre for AI and Cognitive Computing.
Dr. Al-Kofahi has expertise in applying AI to help Thomson Reuters' global customers unearth key information that help to solve their business challenges. Al-Kofahi has developed AI algorithms that have transformed the way professionals carry out their jobs.
To understand how AI is reshaping businesses activities, DX Journal caught up by Dr. Khalid Al-Kofahi.
Digital Journal: How important is artificial intelligence becoming for business?
Khalid Al-Kofahi: I don't look at Artificial Intelligence (AI) and Machine Learning (ML) in terms of a degree of importance – they are. I think of them as critical for medium and large businesses, regardless of their sectors.
AI and ML technologies are either necessary to optimize how businesses create and deliver value to their customers or part of the value proposition itself. In my opinion, businesses with a large digital footprint fall into the second category.
For example, in the information industry AI is necessary for content aggregation, enhancement, organization and delivery – at scale. AI-enabled applications deliver content, data and insights to knowledge workers within the context of their tasks and often personalized to customers' preferences.
And the figures speak for themselves: McKinsey & Company expects global economic impact of AI to be between USD $7.1 trillion to $13.1 trillion by 2025. In Canada, AI is expected to add an additional CAD $636.1 billion to the economy by 2035, according to Accenture.
DJ: Which types of sectors are set to see the greatest AI growth?
Al-Kofahi: The obvious ones are healthcare, education and transportation. Beyond that and in industries closer to my lines of business, the financial sector has been an early adopter of AI technology and I expect the growth trend to continue, if not accelerate. The tax and accounting industry will see the biggest disruption.
Not necessarily at the job level, but at the task level (e.g., within audits). Businesses – across sectors – operate in increasingly more complex regulatory environments, thus driving demand for AI-enabled applications to help them understand and comply with relevant rules and regulations. This, for example, was the driver for our most recent product, Data Privacy Advisor, which we developed jointly with IBM Watson to help data privacy professionals stay on top of those ever-changing regulations, keeping their organizations compliant.
DJ: What types of things can businesses do with data analytics?
Al-Kofahi: Every organization accumulates data and the trick is understanding how it can be leveraged for business advantage. The right data analysis can unlock business critical insights such as customer buying habits or even anticipating a fault in your machinery before the error even occurs, preventing costly repairs and downtime.
For example: let's say a Toronto-based retailer wants to open an outlet in Calgary. By gathering information from existing customers – including preferences, age ranges, socio-economic groups and spending habits – the company can run an analysis and create a general profile of those most likely to purchase at their retail shop. These profiles can be compared and analyzed against demographics in Calgary to pinpoint locations where there is a high concentration of likely customers. Ultimately, leveraging data this way helps to inform a company expansion plan.
DJ: What advantages does AI hold for the legal sector?
Al-Kofahi: The legal industry – despite its rather conservative business model – has been one of the biggest beneficiaries of AI technologies (relative to its size) and it will continue to provide fertile ground for AI scientists and engineers to have an impact. Did you know that the first commercially available search engine that deploys probabilistic rank retrieval was developed in the legal sector back in 1993? I have been developing AI and ML enabled applications for the industry since 1995 and found the sector to be extremely rich ground for AI.
The reason law is so interesting to AI researchers is that it touches upon all aspects of personal and business worlds. You have rules and regulations that govern acts and transactions. Some of these rules have been codified, others are still subject to a significant degree of interpretations. This challenge makes it interesting to natural language processing and knowledge engineering and reasoning.
Attorneys and judges often think by analogy, applying the same legal principle to many factual situations. This makes legal research a particularly interesting and challenging problem. But the rules (law) change over time through legislation and supersession and the technology needs to adapt accordingly. The adversarial nature of the law raises sentiment and polarity to a whole new level. The language you find in case law can be about childcare, medical malpractice, contracts, personal finance, tax obligations, which makes this one of the most interesting problems for NLP researchers.
These are just some examples of where AI and ML are already having a significant impact on the practice of law. Other opportunities include those focusing on reducing the cost and complexity of the law – including online dispute resolution systems, contract review, eDiscover and so on.
DJ: How about a different field, like journalism?
Al-Kofahi: AI can deliver huge advantages to journalists and we're already seeing the results in our company's own news division. Over the last 165 years, Reuters earned a reputation for gathering quality information, producing news free of bias and getting it to readers the fastest. Those pillars are still very much a part of how the news division reports on events now. But in a connected and fast-moving world, the challenge of capturing and reporting on news at scale takes on a whole new meaning.
To address this challenge, we developed Reuters News Tracer – an AI powered platform that can capture events as they are reported around the world, filter out the noise (e.g., chat, spam), identify reporting of news worthy events, distinguish between reporting of 'facts' and opinions and then algorithmically assess the veracity of this reporting. Our journalists have been using this system, which allows them to consistently, and accurately, report on events well before any other news outlets publish their own accounts. In fact, over the last year Reuters has been first in more than 50 major news stories thanks to Tracer.
DJ: Does the promise of AI sometimes disappoint?
Al-Kofahi: Yes, of course. Sometimes disappointment is caused by hype and people and organizations talking about the future – even the distant future – in the present tense. Other times, it is due to lack of understanding of inherent biases of AI algorithms especially in task-critical applications. And other times because the technology may still need additional vetting and testing.
I am not sure if this falls under this category, but the race to build the first autonomous vehicle hinges on AI and it certainly feels like we are on the cusp of a breakthrough; however, there is still risk to human life. The reality is that developments will be incremental before that safety benchmark is fully achieved. This might seem slower than the pace of some other technological developments, but the outcomes will be worth the wait.
DJ: Please explain about your work with the Toronto-based Centre for AI and Cognitive Computing
Al-Kofahi: Thomson Reuters has been applying AI technologies in products for more than 25 years. The Toronto-based centre is part of our larger R&D team which I also lead. Together, our objective is to simplify and transform knowledge work, focusing on opportunities that could be enabled by AI and machine learning.
This includes how we collect, enhance and organize content. How we deliver this content to our customers (e.g., search, recommender systems and navigation) as well as a diverse set of vertical products and capabilities that addresses specific customer challenges (for example, the Data Privacy Advisor or Reuters News Tracer). Personally, I have been focusing on attracting top talent, establishing the right culture and operating rhythm and supporting the team to ensure they are able to utilize their skills to create value for our customers and our business.
DJ: Who is the Centre aimed at?
Al-Kofahi: Our customers are across the legal, financial and risk, tax and accounting and media sectors. We aim to develop 'smart' applications that delight our customers. These are applications that are responsive (to their input), that are task focused and customer aware; applications that are robust, proactive (when appropriate) and offer an intuitive experience. This requires us to develop advanced AI and ML capabilities 'under the hood', which means we must continue attracting and retaining the very best talent in the industry – and why this particular centre is based right here in Toronto.
DJ: What are the key projects that the Centre is working on?
Al-Kofahi: The best example of our most recent work was the launch of Data Privacy Advisor. But, let me assure you there is more to come. I'd be happy to come back and elaborate on some of these projects after we launch them.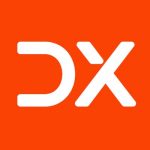 Amazon rival Rakuten buys mobile ordering and pickup startup Curbside
Rival to Amazon and Japanese retail giant Rakuten has acquired Silicon Valley mobile ordering and pickup startup Curbside. Details of the all-cash deal were not disclosed, but the acquisition could be a boon for the Japanese e-commerce company.
Mobile solutions for brick and mortar businesses
Founded in 2013 by former Apple engineers Jaron Waldman and Denis Laprise, Curbside has a suite of features that deal with all aspects of mobile commerce for restaurants and brick and mortar retail stores. Their most popular feature, ARRIVE, tracks customer's journeys to predict when they'll be approaching and arriving to have the product ready in an instant.
In its suite, Curbside's offers programs that build online stores, fill online orders in-store and grow store traffic.
According to Tech Crunch, the terms of the "all-cash" deal were not released. Curbside has previously raised between USD$40 and $50 million from investors like CVS, Index Ventures, Sutter Hull Ventures, AME Cloud Ventures, Qualcomm Ventures and Chicago Ventures
According to the Silicon Valley Business Journal, Curbside was valued at more than USD$100 million in 2015 during its last venture round.
Part of the family
In the press release from Curbside, co-founder and CEO Jaron Waldman writes, "For our customers and partners the headline is that nothing will change. Curbside will operate independently as a Rakuten-owned company with our team, services, partners and product offerings all remaining intact."
Yaz Iida, President of Rakuten USA, Inc said in a press release "Welcoming Curbside to the Rakuten family is all about the consumer, and we are excited to be able to empower consumers with even more ways to enjoy shopping."
Mario Pinho, CFO of Rakuten, welcomed Curbside "to the Rakuten family" on LinkedIn.
Earlier this year, Rakuten announced that it's building a customer loyalty program based on blockchain technology, and building its own cryptocurrency, Rakuten Coin.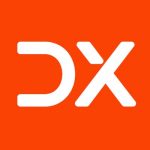 How brick and mortar grocers benefit from digital transformation
Brick and mortar grocery retailers have the potential to adopt artificial intelligence to help with stocking their stores, pricing their products and being competitive with online retailers like Amazon.
Michael Feindt, the founder of AI firm Blue Yonder that specializes in helping retailers adopt AI to change how they carry out their core processes, wrote an article in Silicon Republic about how grocery chains can use AI to operate smarter.
With online grocers rapidly adopting AI, Feindt writes that it's important for brick and mortar retailers to "move beyond their legacy infrastructure and adopt the technologies of digital transformation." These technologies include AI and machine learning.
Revolutionising warehouse #technology.#video #tech #supplychain #business #manufacturing #innovation #innovate #AI #artificialIntelligence #Robots #Robot #Robotics #Grocery #Shopping #Ecommerce #VR #ML #MachineLearning #MachineIntelligence #Infosec #Fintech #Data #DataScience pic.twitter.com/UDSrLJNqcw

— Orcan Intelligence (@Orcanintell) June 2, 2018
To stay competitive in a market that's increasingly focused on consumer satisfaction, Feindt writes that adopting AI can help grocery chains stock their stores more efficiently in an effort to reduce waste and ensure customers get what they want, as well as price their products according to real-time data on deals and promotions offered by other stores.
"Is this the Future of Retail?" – This grocery store actually comes to you. Awesome idea! pic.twitter.com/yp5R7QE7G1 #retail #AI #retailtech #DX #custexp #4IR #IoT #mobility #tech #MachineLearning #innovation

— Sean Gardner (@2morrowknight) June 2, 2018
Feindt writes that stock and pricing in brick and mortar stores — two traditionally human-led domains — need to start using the data they have, and use AI to help process that data.
Paul Clarke, the CTO at Ocado (the company behind the grocery robots shown earlier) told The Telegraph that AI is "critical" to the industry, and where it's heading.
"From our point of view artificial intelligence is the one to rule them all when it comes to the set of disruptive technologies that power our business and we already make extensive use of machine learning across our platform," said Clarke. "But really we just think we're getting started."
It's also easier than ever before for grocery chains to go beyond self-service checkouts and start using AI to optimize business, below is an infographic detailing 65 tech startups that use artificial intelligence, virtual reality… etc to usher grocery store operations into the future. This list is packed, but it's not exhaustive.
Morning Market Map: these #tech startups have raised $1.5B+ to optimize grocery store operations with #AI, #VR, and more https://t.co/ZRgmn4bLIS pic.twitter.com/6Sp3nrsV04

— CB Insights (@CBinsights) May 30, 2018
From using AI to combat food contamination to giving allergy-sufferers peace of mind when shopping to programming shopping carts to follow consumers around the store, there are endless ways that AI can enhance grocery operations and produce tangible results.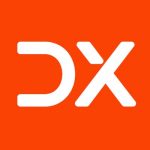 Mozilla announces grants for projects on how AI affects society
Mozilla recently announced the creation of seven new five-figure grants for "technologists and media makers who help the public understand how threats to a healthy internet affect their everyday lives."
Under their "Creative Media" awards track, Mozilla is offering a total of $250,000 in awards comprised of two $50,000 awards ($47,500 award + $2,500 MozFest travel stipend) and five $25,000 total prize packages ($22,500 award + $2,500 MozFest travel stipend). Mozilla says they're specifically looking for projects that focus on AI and machine learning.
Mozilla wants these grants to go to researchers who can help the public to better understand how threats to a "healthy internet" are impacting their lives. These projects can be presented in a variety of mediums such as videos, games, browser extensions and data visualizations.
To be eligible for this award, projects must already be in-progress, at either the conceptual or prototype stage. They also have to be "freely available on the web," have the ability "to be broadly shared," and must include "privacy-respecting mechanisms."
This isn't Mozilla's only project that has the aims of teaching people more about the changing face of technology.
It's hard to express just _how useful_ Mozilla's technical documentation about web technology concepts has gotten. Kudos to all my friends at Mozilla putting in the mostly thankless work to make new CSS and JavaScript concepts easily learnable with a Google search.

— Justin Searls (@searls) June 3, 2018
From briefs to explainers to graphics, Mozilla has been attempting to make it easier for people to understand how things work.
DNS has been leaking parts of your browsing history since the beginning of the web 😱

Here's what we're doing in @firefox to fix this → https://t.co/7NrDTSeQBX

— Lin Clark (@linclark) May 31, 2018
Applications for this grant are open now and close on August 1.