Q&A: Wealthsimple CEO Mike Katchen talks process, culture and scale pressure
#ScaleStrategy is produced by DX Journal and OneEleven. This editorial series delivers insights, advice, and practical recommendations to innovative and disruptive entrepreneurs and intrapreneurs.
In three-and-a-half years, Wealthsimple has raised $165 million in capital from the Power Financial Group and scaled from three employees to 175. And in early 2018, the company announced a milestone of more than $2 billion in assets under management and cemented itself in the vanguard of Canada's new breed of financial services businesses.
"I'm on a personal mission to build a Canadian company globally," says Co-Founder and CEO, Mike Katchen. "I want to see more companies in Canada take on the world and build long-lasting global institutions."
Wealthsimple's scale-up story is the stuff of legends (you can read our piece on their journey here). As part of #ScaleStrategy, Katchen spoke with Bilal Khan, Managing Partner of M6ix Ventures and the founding CEO of OneEleven, about the pressure, pain and pleasures of growing rapidly.
Bilal Khan: What has the experience of scaling your business been like?
Mike Katchen: I think the hard part for me is that we've never done this before. We didn't really know what good process looked like. I like to think that good process is something you can't even see. It's just a way of operating that makes everyone better, but not something you pay attention to or gets in the way of work. Today, we're trying to introduce structure to make people more productive, but we still have a ways to go on that front.
Khan: And you're happy to let team members build the processes themselves?
Katchen: I'm very hands-off. I'm here to support our people to do the best work of their lives.
Katchen: If they need my help or support, they want to problem-solve things, come to me. But I am not going to drive the agenda for each individual team as to what they're supposed to accomplish, what they're working on, what their goals are. I'll encourage them to push their thinking, but it's not up to me to set each person's ownership over their parts of the business. That's a key point of our style.
Khan: Was there a time when you realized a certain process or system that you were using was starting to become disastrous and you had to introduce something new there?
Katchen: On the people side, I led HR and recruiting for the first 50 hires. It was really important on the recruiting side, but a terrible idea on the HR side. Quickly after that, our first HR leader came in and helped to structure some of the "people process" that we have here, which made a big difference. At some point you transform from being a small, scrappy family-like team to building a company where things like career paths, trajectory, titles, salary and benchmarking become really important. As soon as you hit a certain size, you have to think about what the company starts to look like rather than just a group of folks trying to will something into existence.
On the product side, in the early days, you go by your gut. You build the things you want. That's still is a part of our ethos because we are clients of our products and we love to build things that we want to use. At the same time, you start to pay real technical debt if you build things you're not going to commit to, and you become much less nimble as you scale. In the last year, we really tried to implement a better product planning process where anyone in the company can pitch what we build, but we have a process in place on how we decide what to build, what to kill. This is important to help us stay focused on building the right things.
Khan: Tell me about a scale pressure that was a hard nut to crack.
Katchen: Last year we were unprepared for the enormity of tax season in Canada. The industry talks about taxes being super seasonal and that tax season is the busy time of year, but we never experienced that before. We didn't anticipate this huge spike. During last year's tax season, we were wholly under-resourced on our customer support team, and this led to some poor experiences and delays that we had to crawl our way out of it. People were working 120-hour weeks for a couple of months straight to try and dig our way out of that hole.
This year, we tried to be a lot more thoughtful about it. Rather than hiring an army of customer service people, we threw a technology team at our customer support operations and tried to figure out if there was software we could build that would both support our customer support resources as well as eliminate the need for customers to call in.
What we found is that last year, there were something like 35,000 interactions in the month leading up to the RRSP season deadline. This year, we have more than three times the amount of customers but only had 40,000 interactions. All without a bigger team.
Khan: How do you continue to be innovative, test new product offerings without impacting the business at scale?
Katchen: We get really excited about big ideas and probably throw too little resources at them and don't always see the ideas all the way through to where they need to be: robust and scalable.
We need to focus on maintaining our positioning and growing our market share, keep optimizing to deliver a better experience, keep improving to make the fundamentals of our business better. But our aspirations are much bigger than just that. We want to build a business around the world that truly transforms the landscape of financial services. That requires some big bets and not all will pay off.
So, one of the new things we're introducing is an analogy from one of our team members: Garden and Plant. This describes those two activities of growing market share and making big bets. We need to be smart about how we resource between those two activities. To do that, we've decided that 75 percent of the company resources should go toward gardening activities that support business growth, and 25 percent should go toward planting or cultivating new ideas. I think it will bring some more discipline to allocating resources.
Khan: How do you manage culture with 165 employees and growing?
Katchen: We've done a few things right with culture at scale.
Katchen: We still have an all-hands meeting every week, and we've iterated a lot on the content of that meeting and who leads it. I used to lead them all the time, and then my co-founder and I started sharing the responsibility, and now it's everyone on the leadership team can run them. I think people enjoy that different team members from other parts of the business get to share how the company is doing. It adds perspective on how things are going that I think is valued.
And at that meeting, we try to do things that ensure that people know where we are going. We remind people of the company priorities and how we're doing moving against them. We talk about metrics.
Specifically, we have a concept called FUD, which we stole from Stripe, who we really admire for their culture). It stands for Fear, Uncertainty and Doubt. It is a chance for anyone in the company to publicly or anonymously share what we call "an existential concern" that they have about the business. It's a pretty jarring thing for people the first time they hear it. But I think it inspires a culture of transparency and enforces that it's okay to have tough conversations here.
Khan: Have you had the conversation around potentially bringing in people who have done it before.
Katchen: Ah, the grey hair question. We've been fortunate and managed to grow very quickly. Boards are happy when you grow fast. For me, I've always had the mindset that there might come a day where it makes sense to bring in someone. To me, there's no ego about it. I'm here because I believe in what we're building at Wealthsimple. I believe in the team. I want to see this through to building a truly transformative company that makes people's lives better. Right now, I am probably the right person in this role. If that changes, that's cool, so long as it's for the right reasons and it's the right person.
For Wealthsimple, we gave up control as a business. We sold the majority stake to Power Corp., which is a really unusual thing to do for a business of our size. And the reason why it's okay is because to take a company all the way to IPO, you're going to have to do that at some point. For us, hanging on to control is less relevant. It's a question of "how do you set up your business for long-term success?" We tried to find a partner that we trusted and believed could be a long-term partner to help us get there. It made that trade-off a lot easier. They share that trust with us and our management team.
Khan: What books helped you in your scaleup journey?
Katchen:
"Why Mexicans Don't Drink Molson"

By Andrea Mandel-Campbell. This book was a huge wake-up call on the need to think big and do things differently. I talk about the book a lot because it informs a much of my thinking around Canada and how we need to build global companies.

"The Lean Startup"

. By E

ric Ries.

How many businesses get built where people spend years of their time on products and projects that don't have fit because there's no market for it? They never test it. Everyone has to know that.

"The Hard Thing About Hard Things"

by

Ben Horowitz. In the first year of scaling, I remember reading

what he wrote about hiring friends

who have been a part of the business from the beginning and how much that sucked. And it does, it's heart-wrenching.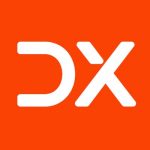 #ScaleStrategy is produced by DX Journal and OneEleven. This editorial series delivers insights, advice, and practical recommendations to innovative and disruptive entrepreneurs and intrapreneurs.
Which innovations will shape Canadian industry in 2019?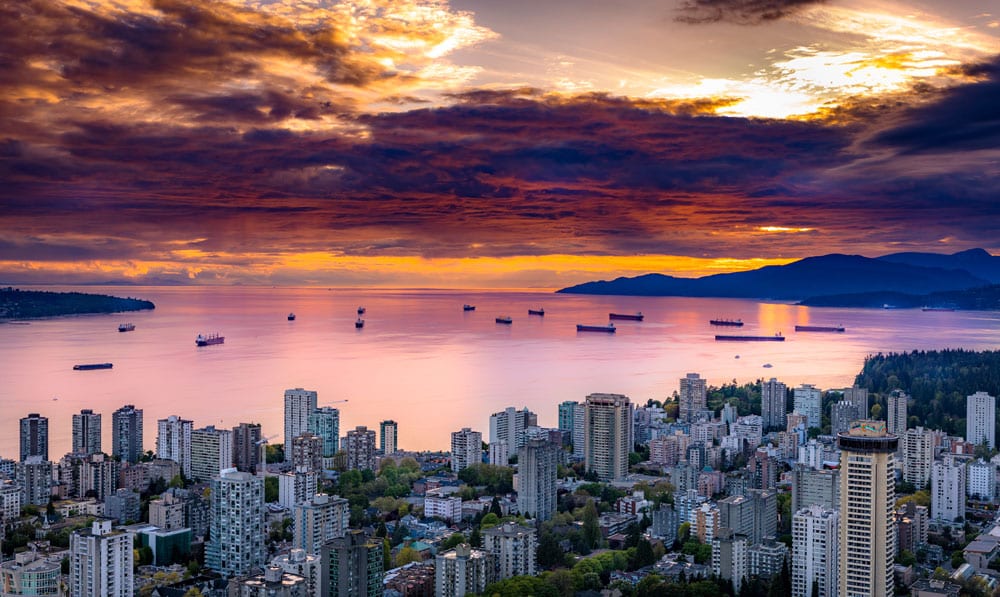 Canada is in the midst of an economic shift. New and traditional industries are increasingly being driven by innovation and these advances in technology are shifting the economic landscape at an unprecedented pace.
This is the assessment by Borden Ladner Gervais, which is Canada's largest law firm. The company has issued a new thought leadership report, titled "Top Innovative Industries Shaping the Canadian Economy".
The report weighs in on the opportunities and risks Canada faces in order to maintain its status as an international leader in innovation across eight key industries: cybersecurity, the Internet of Things, smart cities, cryptocurrency and blockchain, autonomous vehicles, fintech, renewable energy and cannabis.
To find out more about the report and its implications for Canadian businesses, Digital Journal spoke with Andrew Harrison, a partner at BLG.
Digital Journal: Where does Canada stand as a global tech innovator?
Andrew Harrison: Canada has always been at the forefront of innovation. Products developed by Canadians or Canadian companies encompass a variety of industries and include medicinal insulin, the snowmobile, the telephone, the pager, BlackBerry Messaging, IMAX, the Canadarm and the goalie mask, to name a few. Canadians are also fast adopters of new technologies; email money transfer between individuals, which was inconceivable only a few years ago, has been used by 63 per cent of Canadians.
This is why Canada is recognized worldwide for its research and technological know-how, but we have to be mindful of the challenges in a global competitive market.
DJ: What potential does Canada have to grow faster? Is this sector specific?
Harrison: Canada is well positioned to succeed and take the lead in all innovative industries, but there are definitely sector-specific challenges that could limit this growth. For example, the lack of regulation as to whether cryptocurrencies are considered securities or not is creating uncertainty, which may restrain investment in this sector.
DJ: What are the risks that could hamper innovation and development?
Harrison: For any new product, financing is always an issue; with innovation, money becomes an even more crucial element. Companies must have access to capital – including from individual and institutional investors – if they want to bring their innovative product/process to life. Evolving politics and policies can also have a significant impact.
DJ: What framework will Canada need in the future to secure its innovation potential?
Harrison: The key element is finding a proper balance between regulating the issues that might be created by the innovation itself or its use and providing a space where innovations can thrive without too many restrictions.
DJ: What does the Canadian government need to do?
Harrison: In many cases, laws and regulations were enacted long before we saw these innovative technologies and products brought to life, so they need to be updated. In certain sectors, such as cryptocurrencies and autonomous vehicles, the Canadian government has yet to provide a framework that would define the playing rules for all participants.
The government will also need to take a look at its current regulations on privacy: the coming into force in May 2018 of the European General Data Protection Regulation ("GDPR") and recent high-profile data breaches have created the need for stronger privacy guidelines. Failure to do so could prevent Canadian businesses from accessing the European market.
DJ: What can academia contribute?
Harrison: Universities play a big role in fostering innovation – they could be the home of research and innovation and incubators of ventures, entrepreneurs, and tech talent. Universities can partner with industry players and have their researchers work closely to solve key industry issues. This is already happening in Canada. The Smith School of Business and Scotiabank, for instance, have partnered to set up the Scotiabank Centre of Customer Analytics at Smith School of Business to bring together professors, graduate students and analytics practitioners to collaborate on applied research projects in customer analytics. The academia plays a big role in creating an innovation ecosystem.
DJ: What is Canada's most pressing technological need?
Harrison: There is still much work to be done to connect with Canada's rural and remote communities. In 2016, the Canadian Radio-television and Telecommunications Commission (CRTC) declared that broadband Internet amounted to an essential service and adopted minimal performance standards across Canada: 50 megabit per second download and 10 megabit per second upload. However, the evidence presented to the Committee by a variety of stakeholders shows that the digital divide remains prominent in Canada – it is estimated that it will take roughly 10 to 15 years for the remaining 18% of Canadians to reach those minimums. Canada needs to develop a comprehensive rural broadband strategy in partnership with key stakeholders and make funding more accessible for small providers.
DJ: What type of investment is needed with skills and training?
Harrison: Canada has a serious shortage of tech talent, which makes it imperative for both the government, the education, and the business sector to invest in raising and fostering STEM talents. To help businesses attract the talent they require, the federal government is offering hiring grants and wage subsidies to offset payroll costs for recent post-secondary STEM students and graduates.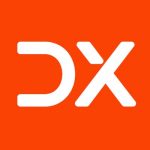 Poor IT integration racks up massive costs to companies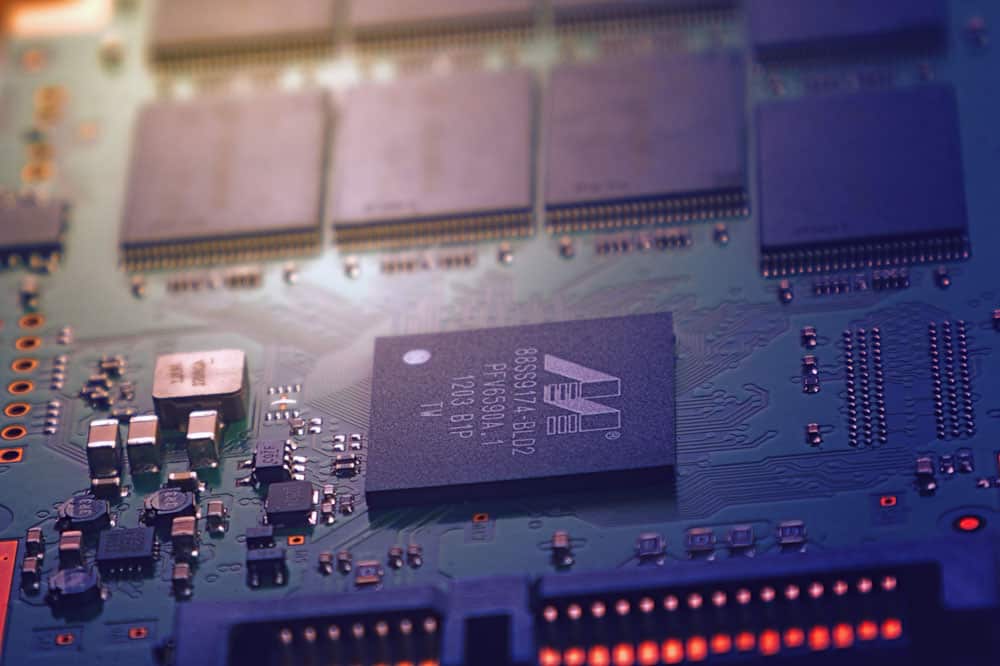 Analysts Cleo have released survey results from 100 IT decision makers, which found that B2B, application and cloud integration challenges amount to a $500,000 loss to enterprises each year.
Another important finding from the report is that poor integrations and lack of resources contribute to hundreds of lost orders each year, leading to annual revenue losses in the range of $250,000-500,000 for 57 percent of those firms surveyed.
As well as spelling out the cost implications, the survey also aimed to identify core business problems behind integration challenges:
Experience: The survey found that while 95 percent of the surveyed companies strive to enable their business ecosystems, 38 percent reportedly lacked confidence in their capacity to scale to support the integration initiatives foundational to doing so.
Complexity: In relation to this, 63 percent of Information Technology decision-makers stated that new business onboarding is too complex and takes too long.
Resources: 29 percent of companies reported they lacked the skilled resources to build and manage integrations between systems, applications and partner ecosystems.
Legacy systems: 22 percent of respondents indicated that legacy technologies cause significant delays in generating new revenue. Following this, 81 percent of companies in this position said they believe replacing legacy systems will support emerging business initiatives.
These factors led Cleo CMO Tushar Patel to say: "The overwhelming consensus from these IT decision-makers is that new business demands – many of them brought by forces outside the company – are putting additional pressure on organizations and technologies to deliver better ecosystem integration solutions."
He adds: "And when they can't, it's costing the business money. But for many of these organizations, it's not an immediately solvable problem because they don't have the strategy, the tools, the budget, or the resources to execute on these revenue-impacted initiatives."
In terms of remediation activities to address these obstacles, the vast majority of respondents stated that modernization is key to consolidating disparate technologies, automating data transaction processes and gaining visibility into their critical data flows. These reasons account for why over half of the enterprises indicated they plan to modernize their integration and IT infrastructure in 2019.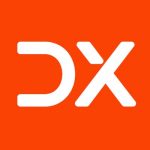 #BoardForward crowdfunding campaign aims to boost female board leadership
Diverse board leadership is becoming a priority for public and private companies, and discussion around the topic continues to grow. From the business community to the public at large, the lack of diverse leadership is increasingly seen as a detriment to company performance.
Only 9 percent of unicorn companies — companies with a valuation of $1 billion and up — have board seats filled by women despite evidence showing diverse boards lead to better business outcomes.
While governments are starting to take note — California recently passed legislation to ensure that at least one member of a public company's board is a woman — private and public companies are still being urged to build more inclusion into their company boards.
Curated talent marketplace theBoardList is one such organization looking to drive change and empower female business leaders across industries and build a new kind of diverse boardroom. The organization already has more than 5,000 members, and is looking to increase its community through a new #BoardForward crowdfunding campaign.
The campaign seeks to raise $200,000 to help the organization find more female board candidates, prepare them for board service and help them find a board placement.
Shannon Gordon,CEO of theBoardList, spoke to DX Journal about the priorities of the crowdfunding project.
DX Journal: The launch video for the crowdfunding project states that "Boards lack diversity because networks lack diversity" — can you unpack that?
Shannon Gordon: The vast majority of board searches, in fact 96 percent of them, are filled via referral. So inherently, they're dependent on networks. The only way you're going to get diversity in the boardroom is if the networks are diverse, and today the vast majority of CEOs and boards are made up of men.
Of course it's not true that men don't know great women. But we do know that it's a human tendency to find people who look like you, act like you, and think like you when looking for new colleagues. It's that homogeneity in those networks, in part, that drives the lack of diversity in the boardroom in particular because it's such a network-based form of search.
DX Journal: Now you're launching the #BoardForward crowdfunding campaign. Why go the crowdfunding route?
Gordon: We have a really engaged community of people who are very excited and anxious to support an increase in diversity in the workplace generally, and are looking for the right tools and systems to help make that happen.
Because theBoardList offers a solution, there are so many different ways which we can advocate for diversity. Advocacy is a very important part of driving change, but we're really passionate about providing a solution and a tool for people to use for when they come to realize that diversity is something that will help their company reach its peak performance. We're there with a solution.
For us, the crowdfunding campaign is about harnessing that engagement and enthusiasm and desire to make change from both the community and the public. So much of the context in the last year plus has shifted, and I think people are looking to make their own personal impact.
DX Journal: You want to scale your platform — what does that mean?
Gordon: It's a couple of things. The first is reach. We started initially focused on the tech community, but very rapidly moved beyond that, and now we cover virtually all industries.
We want to make sure we continue to drive depth into each of those industries. Every time someone comes to theBoardList, we want them to find the perfect board candidate. That's our aspiration. So we want to make sure we are talking to, and reaching, all of those qualified women who have the potential to be that candidate.
The second thing is that we want to continue to make investments in our platform technology. As we scale the community, we need to be able to effectively match candidates with the right opportunity. So we'll continue to make investments in our ability to do that matchmaking effectively in our search algorithm.
Lastly, we want to make sure that we're driving demand. There are many companies that already see the value in diversity and are actively looking for female candidates. But there are also many that haven't realized this yet. We want to be talking to those companies, so we'll need to scale the team and scale the reach to be as effective as we want to be.
DX Journal: What kind of success has theBoardList seen so far?
Shannon Gordon: We've grown our community to more than 5,000 people so far, 80 percent of whom are CEO or C-suite or board of directors already, so it's a very premium talent marketplace. 
We've also had more than 550 searches on the platform since it launched in 2016. It typically takes about nine months for somebody to find a board director, and we're exposing additional candidates who might not have been found before.
Finally, almost half of our placements have been women who are serving on their first board. Which means that through theBoardList, they found their first board seat. That's really exciting for us because what we want to make sure we promote mobility for women who are perhaps just below board service, but haven't gotten a chance to serve yet.
DX Journal: How have you been growing your network up to this point?
Gordon: It has been almost entirely word of mouth which is why we're so excited about the impact we've had. But we're also excited to use the crowdfunding campaign to help us get some of the capital we need to extend that impact.
In order to identify talent that is truly ready for board service, we leverage a network of board directors — people already sitting on corporate boards. They are some really impressive individuals that we know have impressive networks of people around them. We're aggregating those networks. So inherent in our business is a word-of-mouth phenomenon, as we ask people to nominate women from their network for board service.
We want to extend that impact, which is why we're launching the #BoardForward campaign.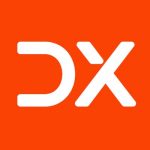 Sign-up to notified when the next #ScaleStrategy story about these amazing entrepreneurs, intrapreneurs and companies is published.