Scaleup hub OneEleven to expand Toronto office space
Scale up community OneEleven is expanding. The expansion will make the Toronto location of the global scaleup hub one of the largest in the world.
This September, OneEleven will expand its 325 Front. St. West location by taking over another floor in the building, bringing its total Toronto footprint to 100,000 sq. ft. The expansion will allow OneEleven to support more deserving scaleups in the region.
Room to scale
35 of the city's fastest-growing technology companies currently use OneEleven's space. The added 50,000 sq. ft. of space will allows for an additional 13 offices, to accommodate teams ranging between 30 to 50 people, along with open plan seating for smaller companies.
In a press release, OneEleven founding partner and CEO of OMERS Ventures John Ruffolo spoke to the benefits of the added space at the Toronto location:
"There are few alternatives available to companies in this phase of growth beyond mentorship, word of mouth, and experience. We believe that OneEleven is well-positioned to build the number one scaleup ecosystem in the world by expanding its existing Toronto footprint and replicating the success of its headquarters in the world's top startup ecosystems."
As well as expanding in Toronto, OneEleven is opening a space Ottawa in July and is looking to expand into Vancouver, London, Berlin, Boston, and beyond. Companies interested in joining the OneEleven community of scaleups can apply at http://www.oneeleven.com/apply/.
What does OneEleven bring to the table?
OneEleven focusses on providing support and community resources to high-growth tech companies when they most need it. Scaling up is never easy, and getting help during the crucial transition from the Seed Stage to Series A funding can be crucial. That's why OneEleven brings together first-time and repeat entrepreneurs with a 'pay-it-forward' mindset to help scale their high-growth tech companies together.
The scaleup hub focuses on providing a highly-connected global network and tailored resources including access to expert advice, world-class workspaces, technology, and specially-designed services to support sustainable growth. With the support of corporate partners like Royal Bank of Canada, OneEleven has helped 60 rapid-growth technology companies and is on track to support 100+ by the end of 2018.
"What is unique about OneEleven, and why we are seeing so much demand in Toronto, is that we focus entirely on the unique needs of scaleups," said Dean Hopkins, Chief Growth Officer at OneEleven in a press release. "Our ecosystem partners have done such a great job of supporting startups that many Toronto ventures are now transitioning to scaling. This is where we come in."
Recently, OneEleven and DXJournal launched #ScaleStrategy, a co-developed editorial series to deliver insights for entrepreneurs and intrapreneurs. The ongoing series will cover the kind of innovative and disruptive advice that scaleups can expect from the OneEleven community.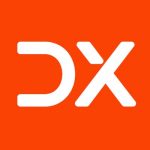 #ScaleStrategy is produced by DX Journal and OneEleven. This editorial series delivers insights, advice, and practical recommendations to innovative and disruptive entrepreneurs and intrapreneurs.
OneEleven announces George Eichholzer as CTO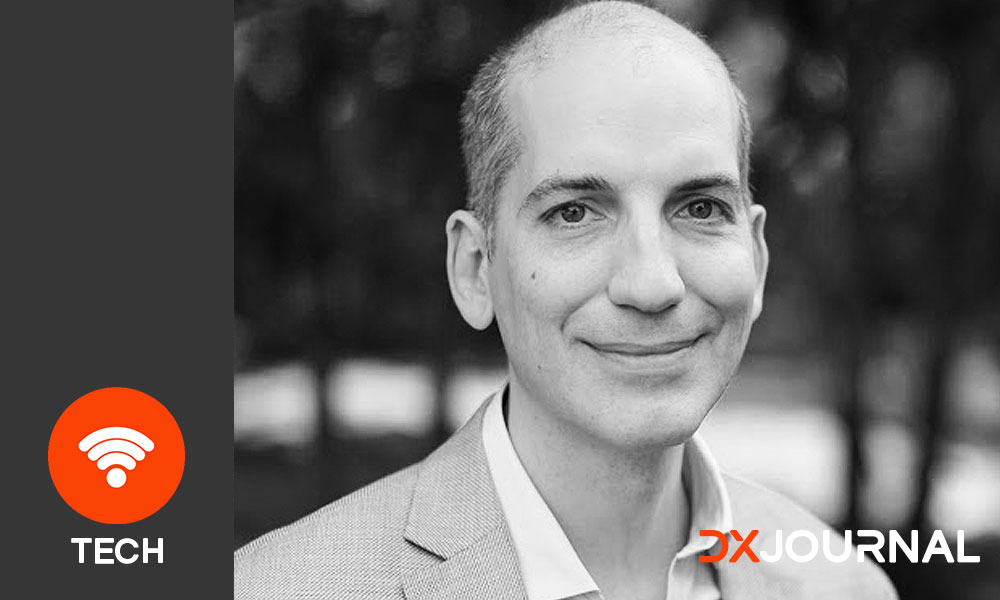 Scaleup hub OneEleven is building on its recent expansion plans with the announcement of a new CTO. George Eichholzer has worked previously as VP Engineering at Top Hat and has held senior positions at NexJ Systems and Oracle.
Eichholzer is an important part of OneEleven's plans to expand worldwide in the coming months, and brings his high-level skills across a variety of sectors to the developing senior leadership team at the heart of the hub's expansive growth.
As CTO, Eichholzer will oversee the development of new tech services and products as OneEleven supports the needs of its many growing member companies. He will also oversee the hub's systems worldwide as OneEleven continues to expand.
"I am very fortunate to have participated in every wave of technology since computers initially showed up and eventually became ubiquitous in our daily lives," says Eichholzer. "I am very excited to leverage what I have learned growing technology companies to make OneEleven the top scaleup community in the world."
"As we expand into new markets and develop service offerings that address the technology requirements for rapidly scaling companies, the need for adding a seasoned technology leader to our team becomes apparent and critical to our success," explains Dean Hopkins, Chief Growth Officer at OneEleven. "That's why I'm so pleased to welcome George as OneEleven's first Chief Technology Officer. With his strong background in scaling technology across various industries, particularly within startups, George will be instrumental in the future success of our scaleup hub."
OneEleven has announced a big expansion to their Toronto office in order to offer their scaling services to more high-growth tech companies. The hub focusses on providing support to organizations during the crucial transition between the Seed Stage to Series A funding.
As well as expanding in Toronto, OneEleven is opening a space Ottawa in July and is looking to expand into Vancouver, London, Berlin, Boston, and beyond. Companies interested in joining the OneEleven community of scaleups can apply here.
OneEleven is also co-producer with DX Journal around #ScaleStrategy, an editorial series designed to help entrepreneurs and intrapraneurs scale.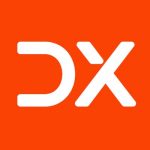 VC firms should diversify to improve financial performance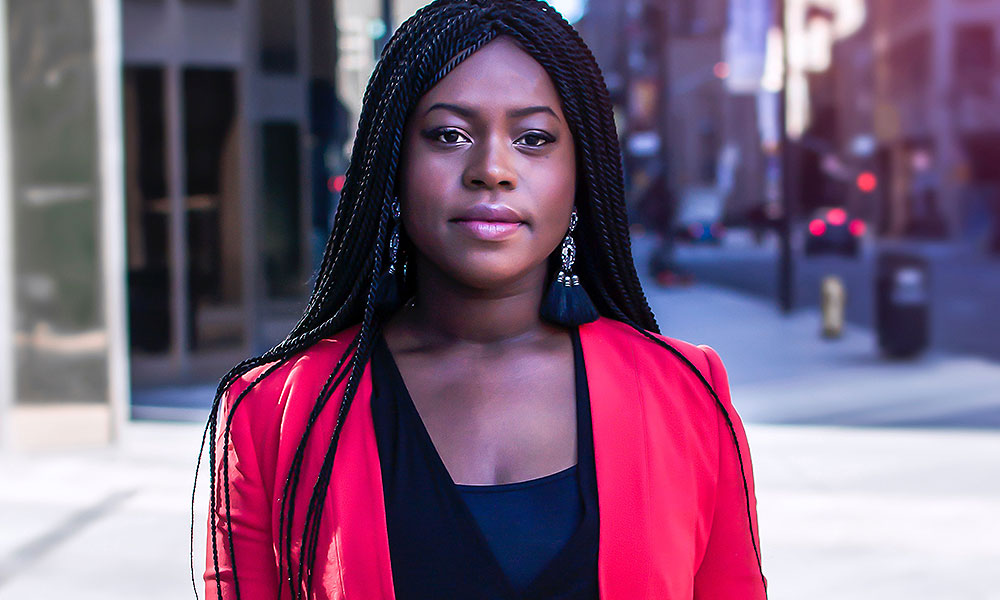 A Harvard University study on diversity's effect within the venture capital industry, focusing on measures of financial performance, has found that having diversity on a team improves a VC firm's overall fund returns, among other things.
Findings from a Harvard January 2017 study on diversity in innovation, conducted by Paul A. Gompers and Sophie Q. Wang was featured in the July-August issue of Harvard Business Review, where the story specifically focused on the hard financial gains that diversity can bring a company.
The 2017 research focused on women and ethnic minorities working within VC firms and working as founders of VC-backed startups.
The HBR article argues that "diversity significantly improves financial performance on measures such as profitable investments at the individual portfolio-company level and overall fund returns." Partly because of homophily, a "desire to associate with similar people." While homophily can bring "social benefits", the article reads, it "can also lead investors and firms to leave a lot of money on the table."
The 2017 study reports that only 8 per cent of VC investors are women, 2 per cent are Hispanic, and fewer than 1 per cent are black. This is combined with the fact that VCs are more likely to partner with people who share their gender, race, educational background, previous employer, and have a degree from the same school means that "VCs tend to keep teaming up with those who share their traits."
in case you haven't seen…most CEOs that have gotten traction with VC funding have gone to elite colleges. I'm very aware of my privilege as having gone to Princeton & GSB, but we need to expand the net for diversity of ideas, markets, and access to funding. I'm open to ideas pic.twitter.com/yMFAuGhTjm

— Caroline Clark (@carolinedclark) July 7, 2018
According to HBR, "the more similar the investment partners, the lower their investments' performance." This, in an industry where "nearly three-quarters of VC firms have never hired a woman in that role."
But, according to HBR, when VC firms hired 10 per cent more women, they saw a "1.5% average increase in overall fund returns each year and had 9.7% more profitable exits."
To "reap diversity's benefits," HBR recommends that founders make diversity a higher priority, recognize hiring biases, and expand their network, both social and professional, to include contacts from differing backgrounds.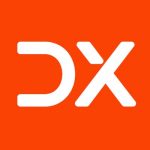 Jodi Kovitz's advice for how any company can move the dial on inclusiveness
Diversity and inclusion in the workforce won't happen because you wish it – you must take action, says #MoveTheDial Founder & CEO, Jodi Kovitz.
"Many women talk about critical turning points where someone, in a really small moment in their career, gave them an opportunity for step changes," Kovitz told DX Journal. "If you go to a meeting with your executive team, ask if you can bring a young woman with you so she can learn. Give her a chance to contribute or make an introduction. Then get out of the way and empower her to rise to her own potential."
#MoveTheDial was started in January 2017 when Kovitz ran the organization off the side of her desk as CEO of AceTech (now PeerScale). In January she moved into a full-time role at #MoveTheDial and has landed corporate backing from founding partners such as CIBC, TD, Osler, TWG and WealthSimple.
The mission is clear: Increase the participation and leadership of all women in tech.
"[A commitment] cannot live in an annual report, or in a strategic plan in a drawer," Kovitz said. "It takes an active commitment at the strategic top of the house. They have to go out of their way to make it happen."
As part of #MoveTheDial's mission, Kovitz has been studying relationships and patterns of companies where inclusiveness is more common and where more opportunity exists for women. One of the commonalities is women being invited to a meeting, event, presentation or coffee meeting that was outside of her normal daily routine.
"Some women talk about being given a moment they didn't think they deserved, but it was a career opportunity for step change," Kovitz said.
Indeed, studies have shown women are more likely than men to suffer a "confidence gap", as The Atlantic explored, where some women underestimate their abilities and performance. Kovitz has found a practical way to address this in the workplace: leadership teams and colleagues can step up by inviting women to step forward more.
Where the dial is today
No matter whose numbers you look at, it's clear there is a lot of work ahead.
Statista used various tech companies' diversity reports to plot gender representation within the overall workforce, and within tech jobs:
At a board level, 70 percent of startups have no women on their boards of directors.
In Canada, recent media coverage called Canada's lack of female CEOs among top TSX companies "embarrassing."
#MoveTheDial shared the following snapshot:
While there still is a lot of work to do to, Kovitz does believe progress is taking shape around inclusion and awareness has improved. Some examples:
Moving the dial at startups VS large enterprise
While there are exceptions to every rule, Kovitz believes larger enterprises are further ahead when it comes to creating a culture of inclusiveness and diversity.
"When you're scaling as fast as so many tech companies have to, it requires a high degree of intentionality," she said. Kovitz said speed of growth, urgent need for talent and investor pressure are among some of the reasons startups and scaleups don't take the time to pause and conduct a talent search that is inclusive.
Kovitz said she has found herself having to stop and deliberately design an inclusive search and hiring process now that she is running her own company, because speed of growth can quickly become consuming if you don't curb it.
Many large enterprises have also moved the dial further along by setting up initiatives such as inclusion teams, throwing more funding at inclusiveness and setting out to build cultures of belonging.
"They're using targets to drive toward meaningful change," Kovitz said.
She notes Microsoft, Google and Cisco are pushing forward to move the dial. Microsoft, for example, is using its platform to push for tangible change in the number of women in STEM industries (here's a March 7 blog post on the subject).
Kovitz's hope is that one day we won't need to talk about the gender of a leader because inclusiveness will be more commonplace.
"Hiring a diverse talent pool should be as important as revenue," Kovitz said. "If you don't do it from the outset, it's very tricky to backfill it later. You can't hire someone that looks like you just because it's comfortable," she said. "It takes more time to go broader."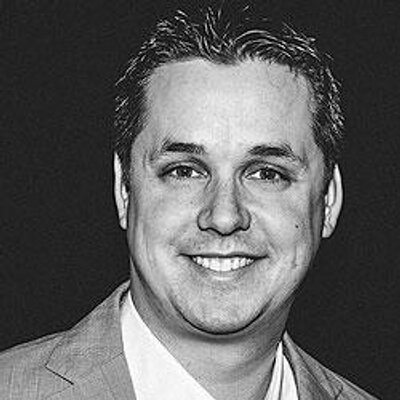 Chris is a partner at Digital Journal Inc. (parent company of DX Journal) who has spent the last 15 years working in publishing, digital media, broadcasting, advertising, social media & marketing, data and analytics. 
Sign-up to notified when the next #ScaleStrategy story about these amazing entrepreneurs, intrapreneurs and companies is published.