Hyperloop: Engineering the future of transportation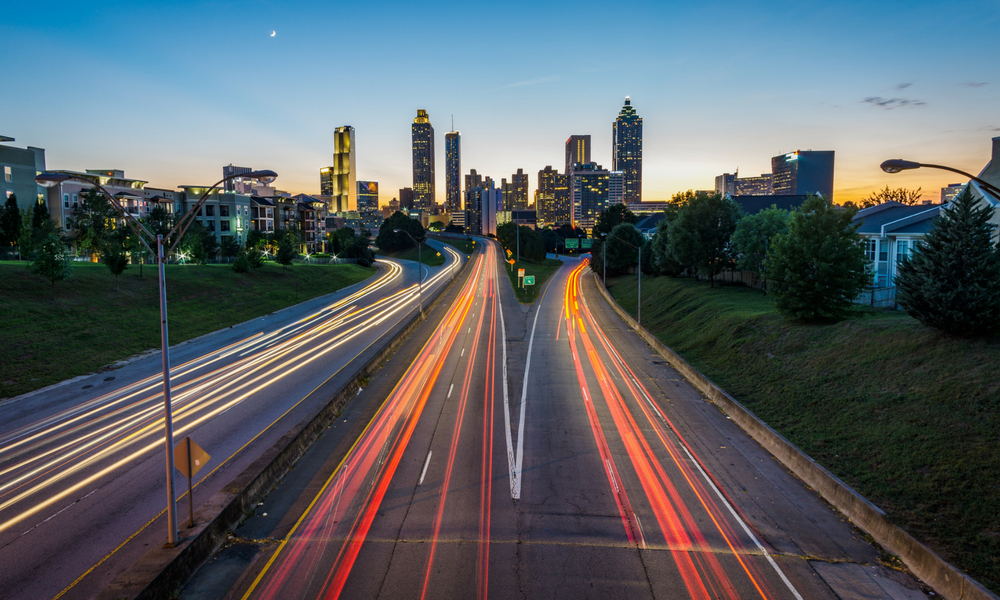 By: Manoj Mathew
Next year will mark 150 years since the last spike was driven into the final railroad tie connecting the first transcontinental railroad in the U.S.
On May 10, 1869, supervisors and crew members from three railroad companies gathered a mile above sea level at Promontory Summit in Utah to watch Leland Stanford, the president of Central Pacific Railroad, drive the ceremonial 17.6 karat "Golden Spike."
Private enterprise spurred the railroad's development. The government supported it. And as travel time dropped from East to West and back again, the intended increase in commerce followed. As raw materials and finished goods could be transported much more quickly, industrialization of the West picked up speed.
What's Good for Transportation Is Good for Commerce
Commerce constantly strives to access new markets faster, moving more goods and more people, more cheaply. That drives investment in improved transportation – safer, faster and more economical. Technological advancements in AI, robotics and faster machine-to-machine connectivity allow asset-intensive environments to optimize their performance, take decisive action more quickly, collaborate among themselves and collectively learn.
Take the automotive industry. Carmakers are already reimagining the concept of transportation using perceptual computing (machines that interact with their surroundings using five senses) and pervasive computing (embedded micro controllers to make machines "smart") to speed travel, promote safety, improve fuel economy and achieve sustainability.
Related: Connecting Physical and Digital Worlds to Power the Industrial IoT
As the world's population grows, however, and more people can afford to buy automobiles and other forms of transport, infrastructure and the global environment are coming under intense pressure. Clearly, our planet would struggle if every inhabitant owned an automobile.
Redefining Transportation
Today, digital innovation has purpose beyond commerce: to tie people together without more gridlock; to reduce energy emissions (since even electricity generation burns fossil fuels); to get people from place to place faster, more safely and economically; and to develop innovative products that improve the customer experience — and their lives.
To meet these dictates for transportation systems, no development looks as revolutionary as Hyperloop, a low-pressure tube in which passenger pods travel at a rate near the speed of sound. The transportation system is designed to be underground or supported on pillars above the ground to lessen accidents and natural disaster risks. And Hyperloop proposes to cut rail and automobile travel times between cities such as New York and Washington, D.C., by five or six times.
Certainly, Hyperloop faces engineering challenges. Not the least of these is the effect on the human body of rapid acceleration and deceleration while having to negotiate curves, peaks and troughs. Other practical challenges include energy, efficiency and sustainability. But these are technical challenges that engineers are addressing, including alternative fuel sources such as solar panels, lighter materials, and combining magnetic levitation (maglev) with propulsion systems that convert higher air pressure at the front of the pod into a propellant that supercharges pod performance.
Download: Connecting Physical and Digital Worlds to Power the Industrial IoT
Early Hyperloop experimentation is arousing interest from California to the Netherlands, and from China to Mumbai. As for the practicality of transporting people safely, a development team at the Delft University of Technology recently revealed its ATLAS 01 Hyperloop pod, a half-size prototype of its design for a vehicle to carry passengers inside the Hyperloop tube. TU Delft's graduate-level engineering team began development of its current entry in September 2017, after the first Hyperloop pod design competition was completed earlier that year. In that earlier Hyperloop competition, which evaluated the best pod design, the TU Delft Hyperloop team won first place overall.
Meeting the Hyperloop Challenge
The recent public reveal of TU Delft's Hyperloop pod, ATLAS 2.0, comes in advance of a SpaceX Hyperloop competition that will take place July 22, inside a half-size test Hyperloop built by Elon Musk's SpaceX at its headquarters in Hawthorne, Calif. The team whose model achieves the highest speed wins the competition. This is a tough challenge, as the pod must accelerate, achieve top speed, brake and then come to a full stop in a single kilometer, the total length of the test loop.
Cognizant Digital Business is supporting the TU Delft team as a Prime Partner in the development of its prototype. Its Hyperloop pod's control system depends on an enormous array of sensors and sophisticated algorithms. Our Connected Products team is helping the team refine and test model-based simulations of the interplay of sensors, the environment and the vehicle. These models of the physical environment — so-called digital twins — allow scenario-testing of the pod itself, with the goal of making it "fail-safe." (Watch this video to see how.)
Download: Connecting Physical and Digital Worlds to Power the Industrial IoT
This parallels Cognizant's work in the similarly promising realm of connected cars, rail, airlines, even bicycles. We are providing the TU Delft team with advice and technical support to help ensure the reliability and safety of its designs. The team writes specifications for ways to reduce risk; then they write the software. We test it for them, against our own hardware and software. As with all our work, we're seeking to bridge the digital and the physical worlds to create real-world solutions.
A New Legacy
The legacy of "the Golden Spike" was easier movement across the country, greater market access and larger profits. Now, technological innovation is leading us forward again, to a future of transportation enabled by digital thinking and technologies built around sensorization, AI, hardware and software design, and human-centered product innovation and engineering.
Humans will continue their quest to realize cheaper, faster, more sustainable modes of transportation. Other mega-programs, like Big Falcon's effort to provide point-to-point space travel (New York to Shanghai in 30 minutes), are already underway. For now, Hyperloop offers the promise of a Golden Spike in innovation in the 21st century – one that drives connections and commerce that benefit us all. We're thrilled to be participating in the SpaceX competition. The world will be watching.
Raj Ravindranathan, Head of EMEA Cognizant Connected Products, contributed to this blog.
This article originally appeared on the Digitally Cognizant Blog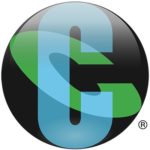 Cognizant (Nasdaq: CTSH) is dedicated to helping the world's leading companies build stronger businesses — helping them go from doing digital to being digital.
Philips is all in when it comes to the IoT
Lights may be a familiar sight whether you're at home or anything to say about it, lighting will soon do a lot more than just illuminate.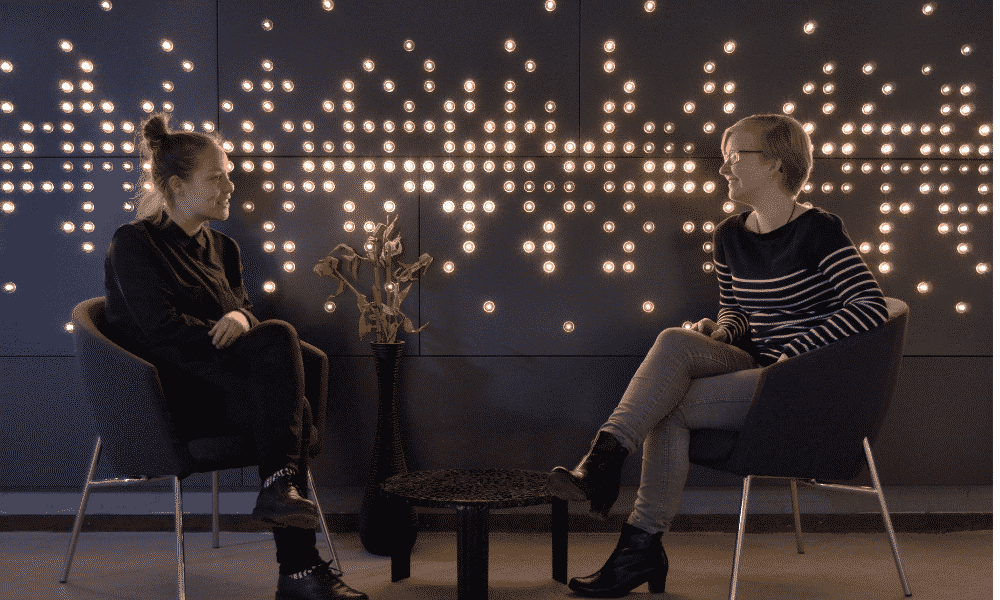 Stop reading for a moment and look up. Did you see a light on the ceiling, or maybe one over on the wall nearby? Of course you did. Lighting is everywhere we go — and not just indoors. It comes in all shapes, sizes, colours, and brightnesses, but if Philips Electronics has anything to say about it, lighting will soon do a lot more than just illuminate.
The Dutch electronics multinational — a leading global supplier of lighting technology — has announced that the IoT isn't just an important technology, it's going to be central to the company's overall strategy in the future. That IoT-based strategy can be most clearly seen within Philips' lighting division, where it even has its own name: Interact.
Related: Stepping into Digital with IOT – 14 Cases
"You can imagine all these devices — lamps, drivers, luminaries, sensors — being connected, sending information through software," Philips Lighting CEO, Eric Rondolat, told attendees at the Light+Building exhibition in Frankfurt, earlier this year. "And all this software sending this information back to a cloud-based platform, an IoT platform that is called Interact," he said.
The Power of Occupancy Sensing
While some of data gathered by Philips lighting will be related to energy consumption and other operational parameters for the lights themselves, there's a lot more smart lighting can do.
One big area that Philips and the rest of the lighting industry is eyeing is occupancy sensing. The global occupancy sensor market was worth USD$1.7 billion in 2017, according to Market Prognosis, and is projected to reach USD$4.8 billion by 2023. Those numbers are being driven largely by a North American push to increase energy efficiency. Being able to know when someone is in a space that requires lighting, or HVAC, can lead to significant savings. But that same data has other value too, and Philips plans to leverage machine learning to unearth hidden insights trapped in that data.
Download] Stepping into Digital with IOT – 14 Cases
If these moves weren't proof enough that Philips Lighting is betting big on the IoT, consider this: The company just hired former Cisco senior vice president, IoT sales, Chris White, to lead its Americas division. Then there's the name. Philips Lighting announced in March that the company would change the company name to as Signify — a name it hopes will shine a light on the company's beyond-lighting IoT focus.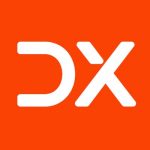 DX Journal covers the impact of digital transformation (DX) initiatives worldwide across multiple industries.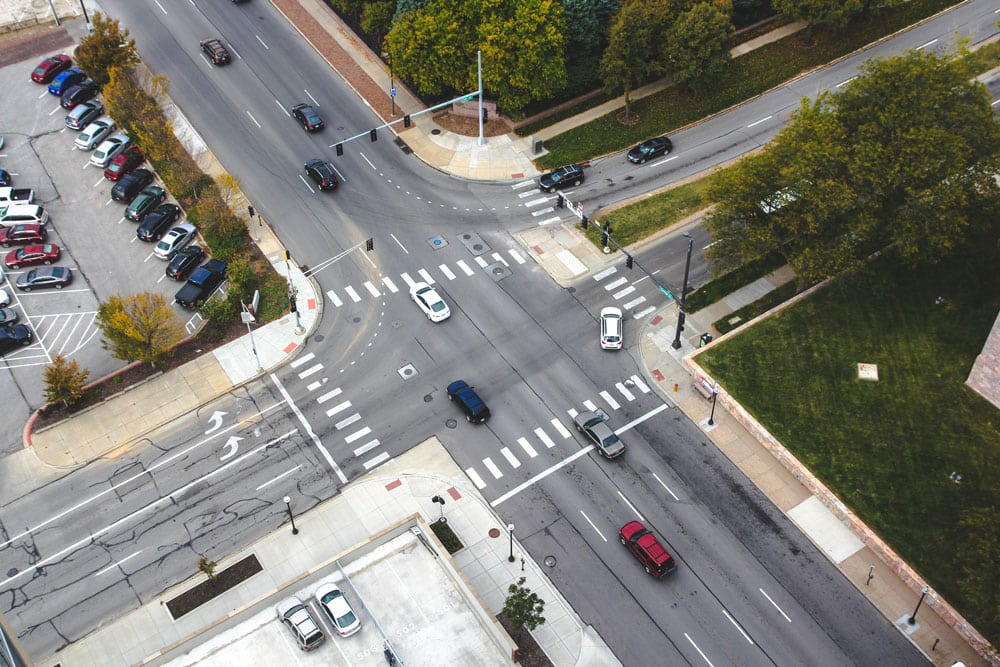 Welcome to Navigating the AI Hype. This will be a timely article that curates events in AI to tabulate AI's journey as this unprecedented phenomenon makes its way into our lives: The Good, the Bad and the Ugly. We will acknowledge successes in AI as well as those that still require further progress. We will also highlight areas where human conscience will need to dictate policy and regulation as ethical standards will be built in lockstep with technology as it evolves. Finally, we will highlight references and resources for anyone wanting to dive in further into Artificial Intelligence. Enjoy!
The Good:
Uber applies for permission to test self-driving cars again
" We have taken a measured, phased approach to returning to on-road testing, starting first with manual driving in Pittsburgh. We committed to deliver this safety report before returning to on-road testing in self-driving mode, and will go back on the road only when we've implemented improved processes."
Read more.
LinkedIn founder Reid Hoffman makes record-breaking gift to U of T's Faculty of Information for chair in AI
"Artificial intelligence will revolutionize how we live, creating both incredible opportunity for benefits, as well as some disruption that will be important to manage,"
Read more.
MIT is investing $1 billion in an AI college
"Interdisciplinary learning should mean better, saner Artificial Intelligence"
Read more.
The Bad:
The future of border control agents might come in the form of an AI lie detector
A six-month trial will take place at four border crossing points in Hungary, Greece and Latvia.
Read more.
What to know about WhatsApp in Brazil ahead of Sunday's election
"I don't know where they found my phone number.".
Read more.
Google wants to improve your smart home with iRobot's room maps
The idea of Google using data about users' home will be justifiably unsettling to some. Although Google doesn't have as bad of a reputation for data leaks and breaches as Facebook, it's still had a number of serious lapses.
Read more.
The Ugly:
Australia's data breach numbers steady at 245 in three months
"Everyone who handles personal information in their work needs to understand how data breaches can occur so we can work together to prevent them"
Read more.
Radisson Hotel Group suffers data breach, customer info leaked
Radisson Hotel Group loyalty scheme members are affected and may have had their personal information stolen.
Read more.
China has been 'hijacking the vital internet backbone of western countries'
"Using these numerous PoPs, [China Telecom] has already relatively seamlessly hijacked the domestic US and cross-US traffic and redirected it to China over days, weeks, and months"
Read more.
AI courses and resources
Machine Learning AI Certification by Stanford University (Coursera)
Artificial Intelligence Certification: Learn How To Build An AI (Udemy)
The week in breaches – Newsletter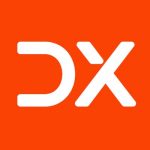 Canadians up in arms: Privacy without consent and the dangerous precedent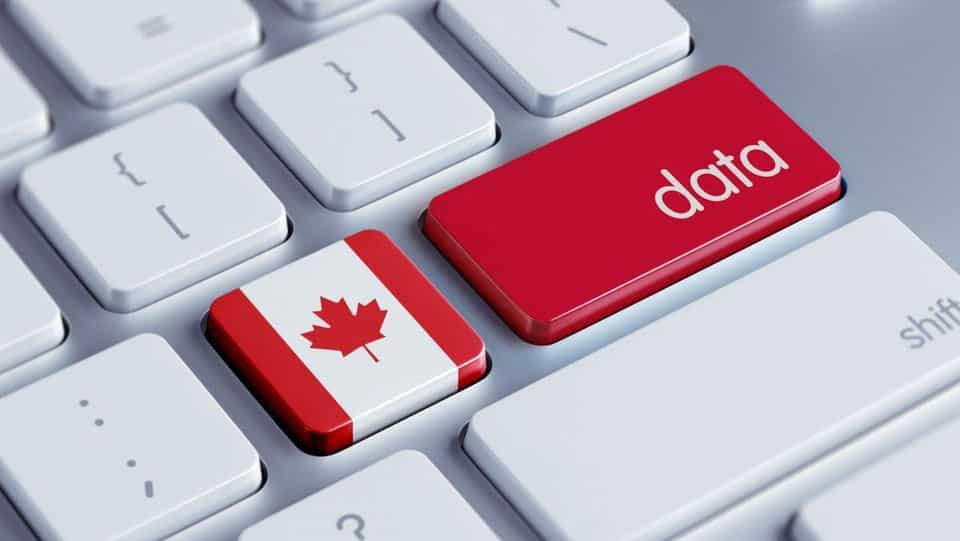 It's the news that has taken Canada by storm of late, on Twitter, in the headlines, and in today's parliamentary debate: Statistics Canada, Canada's agency which issues statistical research on the state of Canada, its population, the economy and culture, unwittingly walked into the spotlight when Global News revealed the agency had asked TransUnion, a credit bureau that amasses credit information for many financial institutions to provide financial transactions and credit histories on approximately 500,000 Canadians, without their individual prior consent. The Liberal government has endorsed this move.
During the parliamentary debate, Conservative opposition Gérard Deltell declared,
If the state has no business in people's bedrooms, the state has no business in their bank accounts either. There is no place for this kind of intrusion in Canada. Why are the Liberals defending the [Statistics Canada] indefensible? 
The data being demanded, according to Global News, consists of private information including name, address, date of birth, SIN, account balances, debit and credit transactions, mortgage payments, e-transfers, overdue amounts, and biggest debts on 15 years worth of data. Equifax, the other credit reporting agency that supports financial institutions in Canada has not been asked to provide data.
Francois-Philippe Champagne, Minister of Infrastructure and Communities was vague in his response. While he affirms StatsCanada's upstanding practices in anonymizing and protecting personal data, he also admitted proper consent was not received,
StatsCan is going above the law and is asking banks to notify clients of this use. Stats Canada is on their side… We know data is a good place to start to make policy decisions in this country, and we will treat the information in accordance with the law. They can trust Statistics Canada to do the right thing.
Statistics Canada and the Liberal government failed to disclose the explicit use of this information, however,
By law, the agency can ask for any information it wants from any source.
I posed this question to former 3-term Privacy Commissioner, Ann Cavoukian, who currently leads the Privacy by Design Practice at Ryerson University, Toronto:
What's troubling is that while the opposition cried foul, lashing out accusations of authoritarianism and surveillance, the latter outcome is not implausible.
According to Personal Information Protection and Electronic Documents Act (PIPEDA) Guidelines to Obtain Meaningful Consent, these are the main exceptions
if the collection and use are clearly in the interests of the individual and consent cannot be obtained in a timely manner;
if the collection and use with consent would compromise the availability or the accuracy of the information and the collection is reasonable for purposes related to investigating a breach of an agreement or a contravention of the laws of Canada or a province;
if disclosure is required to comply with a subpoena, warrant, court order, or rules of the court relating to the production of records;
if the disclosure is made to another organization and is reasonable for the purposes of investigating a breach of an agreement or a contravention of the laws of Canada or a province that has been, is being or is about to be committed and it is reasonable to expect that disclosure with the knowledge or consent of the individual would compromise the investigation;
if the disclosure is made to another organization and is reasonable for the purposes of detecting or suppressing fraud or of preventing fraud that is likely to be committed and it is reasonable to expect that the disclosure with the knowledge or consent of the individual would compromise the ability to prevent, detect or suppress the fraud;
if required by law.
For Statistics Canada, its broad legal reach is enough for the agency to circumvent explicit disclosure of data use and permission. This alone sets a dangerous precedent that wrestles with current European GDPR mandates, which will be referenced in the updated PIPEDA Act, at a time yet to be determined.
However, this privilege will not make StatsCanada immune to data breaches, but in fact, will make it a stronger target for data hackers. According to the Breach Level Index, since 2013 there have been 13+ billion records lost or stolen, with an average of 6.3+ million lost on a daily basis. The increasing centralization of data makes this more likely. For Statistics Canada, which has been collecting tax filings, census data, location, household, demographic, usage, health and economic data, it is increasingly amassing its data online. According to National Newswatch, the dwindling survey completions and costly census programs have necessitated a move to compile information from other organizations such as financial institutions, which come at more reasonable costs and better data quality.
If this is the catalyst to aggregate compiled information, with the goal of record linking, it will unearth significant privacy alarms in the process. For StatsCanada, which has received significant government support because of the critical information it lends to policy decisions, there are looming dangers of being the purveyor of every Canadian's private information, beyond data breach vulnerabilities.
Anonymized Data Doesn't Mean Anonymous Forever
I spoke to Alejandro Saucedo, the Chief Scientist at The Institute for Ethical AI & Machine Learning, a UK-based research center that develops industry standards and frameworks for responsible machine learning development and asked him to weigh in on this issue:
Canadians are rightly worried. It concerns me that StatsCanada is suggesting that just discarding names and addresses would be enough to anonymize the data. Not to point out the obvious, but data re-identification is actually a big problem. There have been countless cases where anonymized datasets have been reverse engineered, let alone datasets as rich as this one. 
Re-identification is used to reverse-engineer the anonymity data state and uses alternative data sources to link information to identity. Using publicly available data, easily found in today's BigData environment, coupled with the speed of advanced algorithms, Saucedo points to successful attempts of re-identification: reverse engineering credit card data, or when this engineer was able to create a complete NYC taxis data dump of 173 million trips and fare logs by decoding the cryptographically secure hashing function that anonymized the medallion and taxi number.
Ethical hacks are not new to banking or any company that collects and manages significant data volumes. These are intentional hacks propagated internally and intentionally by corporations against their existing infrastructure to ensure mitigation of vulnerabilities on-premise and online. This practice ensures the organization is up to par with the latest methods for encryption and security as well as current breach mechanisms. As Saucedo points out:
Even if StatsCanada didn't get access to people's names (e.g. requested the data previously aggregated), it concerns me that there is no mention of more advanced methods for anonymization. Differential Privacy, for example, is a technique that adds statistical noise to the entire dataset, protecting users whilst still allowing for high-level analysis. Some tech companies have been exploring different techniques to improve privacy – governments should have a much more active role in this space.
Both Apple and Uber are incorporating Differential Privacy. The goal is to mine and analyze usage patterns without compromising individual privacy. Since the behavioral patterns are more meaningful to the analysis, a "mathematical noise" is added to conceal identity. This is important as more data is collected to establish these patterns. This is not a perfect methodology but for Apple and Uber, they are making momentous strides in ensuring individual privacy is the backbone of their data collection practices
Legislation Needs to be Synchronous with Technology
GDPR is nascent. Its laws will evolve as technology surfaces other invasive harms. Government is lagging behind technology. Any legislation that does not enforce fines for significant breaches in the case of Google Plus, Facebook or Equifax will certainly ensure business and government maintain the status quo.
Challenges of communicating the new order of data ownership will continue to be an uphill battle in the foreseeable future. Systems, standards and significant investment into transforming policy and structure will take time. For Statistics Canada and the Canadian government, creating frameworks that give individuals unequivocal control of their data require education, training, and widespread awareness. Saucedo concedes,
 A lot of great thinkers are pushing for this, but for this to work we need the legal and technological infrastructure to support it. Given the conflict of interest that the private sector often may face in this area, this is something that the public sector will have to push. I do have to give huge credit to the European Union for taking the first step with GDPR – although far from perfect, it is still a step in the right direction for privacy protection.
 (Update) As of Friday, November 1, 2018, this
Petition
 E-192 (Privacy and Data Protection) was put forward to the House of Commons calling for the revocation of this initiative. 21,000 signatures have been collected to date. Canadians interested in
adding their names to this petition
can do so.
Petition to the House of Commons

Whereas:

The government plans to allow Statistics Canada to gather transactional level personal banking information of 500,000 Canadians without their knowledge or consent;
Canadians' personal financial and banking information belongs to them, not to the government;
Canadians have a right to privacy and to know and consent to when their financial and banking information is being accessed and for what purpose;
Media reports highlight that this banking information is being collected for the purposes of developing "a new institutional personal information bank"; and
This is a gross intrusion into Canadians' personal and private lives.
We, the undersigned, Citizens and Residents of Canada, call upon the Government of Canada to immediately cancel this initiative which amounts of a gross invasion of privacy and ensure such requests for personal data never happen again.
This post first appeared on Forbes.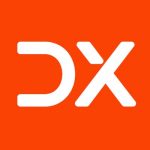 Hessie Jones is the Founder of ArCompany advocating AI readiness, education and the ethical distribution of AI. She is also Cofounder of Salsa AI, distributing AI to the masses. As a seasoned digital strategist, author, tech geek and data junkie, she has spent the last 18 years on the internet at Yahoo!, Aegis Media, CIBC, and Citi, as well as tech startups including Cerebri, OverlayTV and Jugnoo. Hessie saw things change rapidly when search and social started to change the game for advertising and decided to figure out the way new market dynamics would change corporate environments forever: in process, in culture and in mindset. She launched her own business, ArCompany in social intelligence, and now, AI readiness. Through the weekly think tank discussions her team curated, she surfaced the generational divide in this changing technology landscape across a multitude of topics. Hessie is also a regular contributor to Towards Data Science on Medium and Cognitive World publications.
This article solely represents my views and in no way reflects those of DXJournal. Please feel free to contact me h.jones@arcompany.co
1 download. 14 Case Studies.
Download this report to learn how 14 companies across industries are demonstrating the reality of IoT-at-scale and generating actionable intelligence.