Hyperloop: Engineering the future of transportation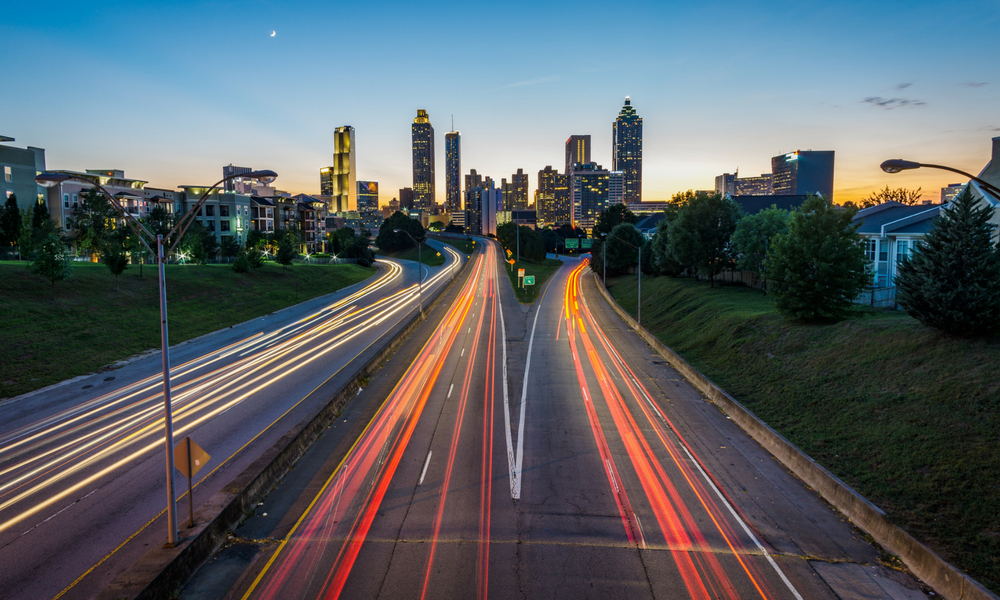 By: Manoj Mathew
Next year will mark 150 years since the last spike was driven into the final railroad tie connecting the first transcontinental railroad in the U.S.
On May 10, 1869, supervisors and crew members from three railroad companies gathered a mile above sea level at Promontory Summit in Utah to watch Leland Stanford, the president of Central Pacific Railroad, drive the ceremonial 17.6 karat "Golden Spike."
Private enterprise spurred the railroad's development. The government supported it. And as travel time dropped from East to West and back again, the intended increase in commerce followed. As raw materials and finished goods could be transported much more quickly, industrialization of the West picked up speed.
What's Good for Transportation Is Good for Commerce
Commerce constantly strives to access new markets faster, moving more goods and more people, more cheaply. That drives investment in improved transportation – safer, faster and more economical. Technological advancements in AI, robotics and faster machine-to-machine connectivity allow asset-intensive environments to optimize their performance, take decisive action more quickly, collaborate among themselves and collectively learn.
Take the automotive industry. Carmakers are already reimagining the concept of transportation using perceptual computing (machines that interact with their surroundings using five senses) and pervasive computing (embedded micro controllers to make machines "smart") to speed travel, promote safety, improve fuel economy and achieve sustainability.
Related: Connecting Physical and Digital Worlds to Power the Industrial IoT
As the world's population grows, however, and more people can afford to buy automobiles and other forms of transport, infrastructure and the global environment are coming under intense pressure. Clearly, our planet would struggle if every inhabitant owned an automobile.
Redefining Transportation
Today, digital innovation has purpose beyond commerce: to tie people together without more gridlock; to reduce energy emissions (since even electricity generation burns fossil fuels); to get people from place to place faster, more safely and economically; and to develop innovative products that improve the customer experience — and their lives.
To meet these dictates for transportation systems, no development looks as revolutionary as Hyperloop, a low-pressure tube in which passenger pods travel at a rate near the speed of sound. The transportation system is designed to be underground or supported on pillars above the ground to lessen accidents and natural disaster risks. And Hyperloop proposes to cut rail and automobile travel times between cities such as New York and Washington, D.C., by five or six times.
Certainly, Hyperloop faces engineering challenges. Not the least of these is the effect on the human body of rapid acceleration and deceleration while having to negotiate curves, peaks and troughs. Other practical challenges include energy, efficiency and sustainability. But these are technical challenges that engineers are addressing, including alternative fuel sources such as solar panels, lighter materials, and combining magnetic levitation (maglev) with propulsion systems that convert higher air pressure at the front of the pod into a propellant that supercharges pod performance.
Download: Connecting Physical and Digital Worlds to Power the Industrial IoT
Early Hyperloop experimentation is arousing interest from California to the Netherlands, and from China to Mumbai. As for the practicality of transporting people safely, a development team at the Delft University of Technology recently revealed its ATLAS 01 Hyperloop pod, a half-size prototype of its design for a vehicle to carry passengers inside the Hyperloop tube. TU Delft's graduate-level engineering team began development of its current entry in September 2017, after the first Hyperloop pod design competition was completed earlier that year. In that earlier Hyperloop competition, which evaluated the best pod design, the TU Delft Hyperloop team won first place overall.
Meeting the Hyperloop Challenge
The recent public reveal of TU Delft's Hyperloop pod, ATLAS 2.0, comes in advance of a SpaceX Hyperloop competition that will take place July 22, inside a half-size test Hyperloop built by Elon Musk's SpaceX at its headquarters in Hawthorne, Calif. The team whose model achieves the highest speed wins the competition. This is a tough challenge, as the pod must accelerate, achieve top speed, brake and then come to a full stop in a single kilometer, the total length of the test loop.
Cognizant Digital Business is supporting the TU Delft team as a Prime Partner in the development of its prototype. Its Hyperloop pod's control system depends on an enormous array of sensors and sophisticated algorithms. Our Connected Products team is helping the team refine and test model-based simulations of the interplay of sensors, the environment and the vehicle. These models of the physical environment — so-called digital twins — allow scenario-testing of the pod itself, with the goal of making it "fail-safe." (Watch this video to see how.)
Download: Connecting Physical and Digital Worlds to Power the Industrial IoT
This parallels Cognizant's work in the similarly promising realm of connected cars, rail, airlines, even bicycles. We are providing the TU Delft team with advice and technical support to help ensure the reliability and safety of its designs. The team writes specifications for ways to reduce risk; then they write the software. We test it for them, against our own hardware and software. As with all our work, we're seeking to bridge the digital and the physical worlds to create real-world solutions.
A New Legacy
The legacy of "the Golden Spike" was easier movement across the country, greater market access and larger profits. Now, technological innovation is leading us forward again, to a future of transportation enabled by digital thinking and technologies built around sensorization, AI, hardware and software design, and human-centered product innovation and engineering.
Humans will continue their quest to realize cheaper, faster, more sustainable modes of transportation. Other mega-programs, like Big Falcon's effort to provide point-to-point space travel (New York to Shanghai in 30 minutes), are already underway. For now, Hyperloop offers the promise of a Golden Spike in innovation in the 21st century – one that drives connections and commerce that benefit us all. We're thrilled to be participating in the SpaceX competition. The world will be watching.
Raj Ravindranathan, Head of EMEA Cognizant Connected Products, contributed to this blog.
This article originally appeared on the Digitally Cognizant Blog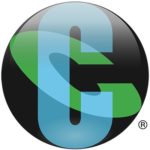 Cognizant (Nasdaq: CTSH) is dedicated to helping the world's leading companies build stronger businesses — helping them go from doing digital to being digital.
#ScaleStrategy Q&A: Managing the Growth Bandwidth
Tech veteran Dean Hopkins on what it takes to scaleup — and down — in both startups and enterprise organizations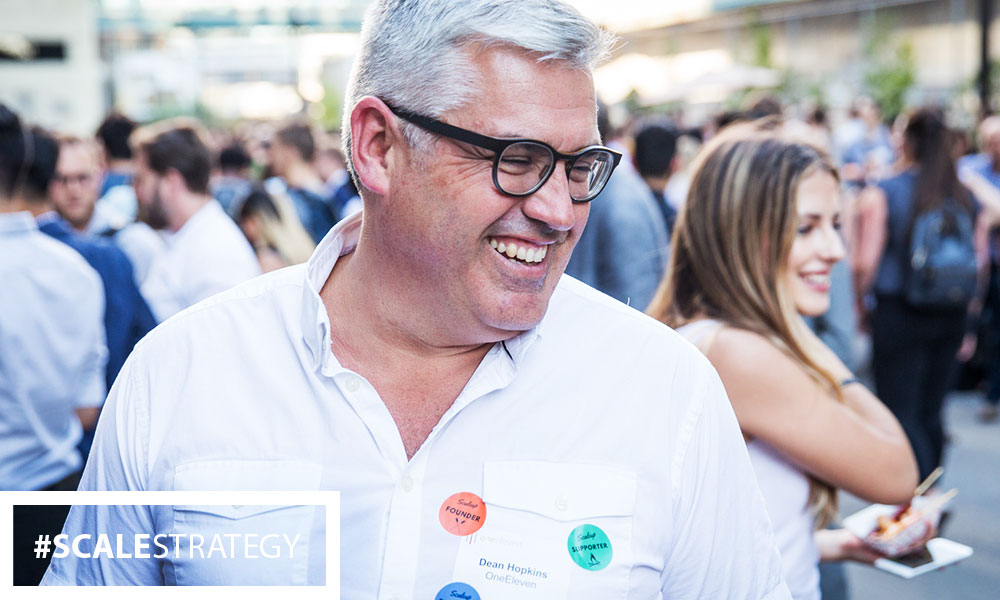 #ScaleStrategy is produced by DX Journal and OneEleven. This editorial series delivers insights, advice, and practical recommendations to innovative and disruptive entrepreneurs and intrapreneurs. Read the first part of the interview with Dean Hopkins here. 
While working at McKinsey in the 1990s, tech veteran Dean Hopkins first stepped into the world of the internet.
"This was 1993. No internet existed as we know it," says Hopkins, now the Chief Growth Officer at OneEleven, recalling how he discovered the work of Marc Andreessen. "At that point in time, he was demonstrating his early browser concept and talking about how the future of the internet was going to be huge. I caught the bug and decided I would leave McKinsey and start my first company called Cyberplex."
After a bit of a bumpy start, Cyberplex scaled quickly. "Cyberplex tripled every year and grew to 500 people with $50 million in revenue and $975 million market cap," he says.
Then 2001 hit. "That was the peak of the cycle followed by a trough. It was the biggest learning experience of my career. I had to descale the company to survive," he says. Over seven quarters, Hopkins took the team from 500 to 50 and brought the company back to profitability. He then  transitioned Cyberplex to new leadership and moved on to his next challenge.
For the next 12 years, Hopkins worked as a management consultant with his own boutique firm that was focused on driving global transformation initiatives for companies such as Thomson Reuters and the Ontario Teachers' Pension Plan Board.
With both entrepreneurial and intrapreneurial expertise, Hopkins is now applying his global growth skills to transform OneEleven's unique scaleup model into a worldwide Scale-as-a-Service model.
Read what Hopkins has in store for OneEleven's global growth.
We recently spoke to Hopkins about tough lessons he learned at  Cyberplex, how enterprise growth is different than startup growth, and how he's applying these lessons to expanding the OneEleven model globally.
DX Journal: When you think back to your time when Cyberplex hit its inflection point, what did you learn about scaling?
Dean Hopkins: Culture and people were the two things that allowed us to handle both the steep trajectory both up and down. Those things got us through the crazy knee in the curve and probably more importantly, helped us when we needed to descale.
Attracting amazing people that became my partners in growth was the reason we were able to scale. I couldn't have done it alone.
Secondly, we built a culture that was accustomed to scaling and had an appetite for growth. Our culture was about resilience, and scaling, and picking yourself up and dusting yourself off. We made it okay to make mistakes, then march on.
DX Journal: Why people and culture? Why isn't it all of the other things?
Hopkins: It's a great question. In a culture where the decision-making takes a long, protracted time, where risk-taking isn't there, and where people have to analyze things to death before they can make a decision, scaling is impossible. People would crumble under the weight of scale because the number of things coming at them.
To scale, it's important to trust that people are all working toward the same goals and are empowered to make decisions.
That's where culture comes in. It becomes a culture that can tolerate the bandwidth of needs that come with growth. If I didn't have both of those things — good people ready to make decisions and a culture where I allow them to do it — I would have failed to scale.
The other things like technology, offices, infrastructure, are secondary when you distill it down. Companies that are successful across different geographies, industries, offices, become that way through empowering their people and building a culture that tolerates growth.
DX Journal: When you moved out of Cyberplex and into Thomson Reuters and you were managing a large-scale transformation. How did you manage scale within an environment as big and complex as Thomson Reuters?
Hopkins: The first thing I noticed was pace slowed down dramatically. What used to take me a week or a month now took 6 to 8 or 12 months. Large organizations only have the capacity for so much change. Once I did get the ship to turn in a new direction, I moved a lot of people, revenue, cost, and dollars. I had to be patient enough to let it take hold. The experience was much more of a marathon where I had to think multiple chess moves ahead and let the game play out.
DX Journal: How do you know when to modify your approach or give up when dealing with  transformation in a large organization?
Hopkins: I didn't do a great job of it at the beginning. I pushed an entrepreneurial agenda at an entrepreneurial pace, and very quickly ran headlong into blockers. I had to adapt and use an experimentation model. I tried different levels of throttle until I got to a point where the organization was willing to accept it. I learned to read the frustration on peoples' faces saying "okay, no more, Dean. I can't take any more of this" and built relationships with people where they were able to tell me that.
I was able to adapt and adjust my own style to better reflect the environment. Then over 12 years, I gradually increased the tolerance for risk-taking and for change within the organization. I would work with specific people to help them increase their ability to drive change. What was first gear early on, became second and third gear closer to the end of my tenure. Ultimately, the organization became much more comfortable with making change at a higher rate.
DX Journal: What's a scale lesson you learned the hard way?
Hopkins: I learned to hire slowly and fire quickly based on fit. One rotten apple really can spoil the bunch. As part of this, I learned to listen very closely to my people. The people on my team knew about someone that didn't fit long before I did. By listening, and taking quick action, I saw the immediate positive impact on culture.
Finally, I learned the value of getting out of the way. By fully trusting people, providing them good direction and support when needed, it activates them to reach their full potential. All of these were learned through many failed attempts, and I have the scar tissue to prove it.
DX Journal: What signals do you use to know you're on the right path when you start to scale something and you're trying to measure if it's working?
Hopkins: One of the reasons we were able to survive at Cyberplex — both the growth and the decline — is that we had very good leading indicators of the business. We had invested heavily to try and understand what our funnel looked like, what our planned capacity was, and we had the metrics dialed in. Every month and every quarter, we constantly refined our ratios so we had a really good sense of what was coming. When things started falling off the cliff, we trusted our instruments and started acting accordingly.
Read more about Dean Hopkin's plans for expanding OneEleven globally.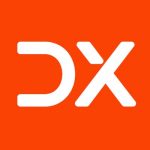 DX Journal covers the impact of digital transformation (DX) initiatives worldwide across multiple industries.
#ScaleStrategy Q&A: OneEleven's Chief Growth Officer on Building a Global Scaleup Knowledge Base
Dean Hopkins' is aiming to build and deploy a Scale-as-a-Service model worldwide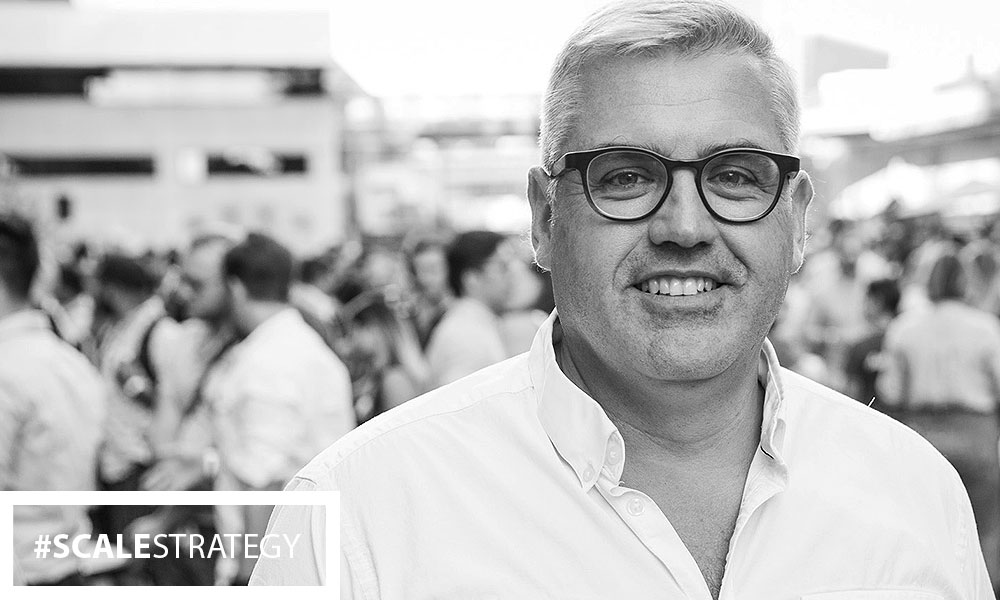 #ScaleStrategy is produced by DX Journal and OneEleven. This editorial series delivers insights, advice, and practical recommendations to innovative and disruptive entrepreneurs and intrapreneurs. Read the second part of the interview with Dean Hopkins here. 
"We're being ambitious. We want to show scaling companies that we can scale, too," said OneEleven's Chief Growth Officer, Dean Hopkins, when the Toronto-based scaleup hub announced its plans to expand to Ottawa, Vancouver, London and Berlin in late 2018 and into 2019.
It's an opportune time to expand globally as a scaleup hub.
According to CB Insights, total annual venture capital global funding "increased nearly 50% in 2017, as over $164B was invested across 11,042 deals. Deal activity was up by 11%, with both deal and dollar figures representing annual highs."
As for 2018 so far, KPMG's Venture Pulse Report says "for the fourth consecutive quarter, VC invested has exceeded $45 billion, and in the most recent quarter, just barely fallen shy of $50 billion once more."
Hopkins is excited to walk the scaleup talk once again.
A tech scene veteran, Hopkins was the CEO & Co-founder of Cyberplex for more than a decade where he grew the organization from a startup to a public company with nearly $1 billion in market capitalization. During his career at Cyberplex, he also successfully managed the company through a major downsizing as the tech bubble collapsed and transitioned it to new leadership where the company enjoyed another round of growth.
Prior to joining OneEleven as Chief Growth Officer, Hopkins ran a boutique management consulting firm he founded in 2006 to drive transformation initiatives on a global basis for clients such as Thomson Reuters and the Ontario Teachers' Pension Plan Board.
We caught up with Hopkins to talk about scaling lessons, OneEleven's growth plans and developing the world's leading source of scaleup knowledge.
DX Journal: You have extensive experience scaling from both an entrepreneurial and intrapreneurial perspective. What are some of the lessons you've learned?
Dean Hopkins: First off, it's all about people. Attracting amazing people that became my partners in growth was the reason we were able to scale. I couldn't have done it alone. 'Hire great people and get out of their way' became my mantra — even to this day.
The second ingredient to scale was culture. We had built a culture that was accustomed to scaling and had an appetite for growth. Our culture was about resilience, and scaling, and picking yourself up and dusting yourself off. We made it okay to make mistakes, then march on.
Read our interview with Dean Hopkins on his scaleup experience at Cyberplex and his transformational work in Thomson Reuters.
DX Journal: What have you learned about scaling at OneEleven?
Hopkins: Early on after I joined OneEleven, I sat in on a community lunch with about 300 people from all the member companies. At this lunch, new members are brought up in front of the crowd to say a little about their company. Then 300 people welcome them with cheers — a lot of love goes their way. After that, others come up to talk about their big wins, like raising money, landing a big customer or completing a big launch. And again, 300 people applaud and celebrate them. Well, I remember sitting there thinking, 'where was this when I was building Cyberplex?' I was in a hovel by myself toiling away with no community other than people that I would lean on as advisors. I never had the kind of kudos, support, warmth, love, resources that these companies have at OneEleven, and that's when things clicked for me. This is what community is. A lot of people talk about community, but to actually see it viscerally done, made me realize I needed to recreate it in other geographies.
What we're trying to do is get a group of companies — all individually pursuing their dreams, but collectively working together — to make sure that each other are successful.
DX Journal: You're focused taking this OneEleven scaleup initiative global. How do you assess where you need to be?
Hopkins: A big aha moment for me around OneEleven was getting the Startup Genome report. I looked at our success in Toronto and yet our city was number 14 or 15 on their list. I said, 'wait a minute, OneEleven is working incredibly well in the 15th best market?! What if we took OneEleven and built it out to some of the top 10 markets? That's what led to the business plan we're currently executing.
From there, I overlaid our partner Oxford Properties into the mix. As a large global real estate firm, this gave me the first 4 markets to go after — London, Berlin, Boston, Vancouver. We're studying each market, mapping the ecosystem, understanding who the players are, comparing it to Toronto, figuring out what the differences and similarities are and then plotting our entry. Over the next year, we'll be in each of those markets.
The approach to entering each of these markets will be subtly different depending on character of the market. We've invested a lot in meeting the community, understanding who does what to whom and how we can add value. By the time we launch in those markets, we'll already have a reputation built up because we'll have spent some money to support the local ecosystem. We'll have brought some value to some of the companies there by helping them maybe come to Canada or come to one of our other markets. I view it as kind of putting some karma in the bank before we even launch in each.
DX Journal: When OneEleven enters a geography, what's the benefit to companies and communities located there?
Hopkins: From our perspective, there are 3 key benefits to having OneEleven in your city.
The first is that we're building the global knowledge base of scale. Each community we add is bringing a new rich set of perspectives on how to scaleup businesses. We then make that available to everybody in the peer community.
The second benefit is for the companies in each geography is an easier path into other markets through our growing global ecosystem. If a company in Toronto wants to go to London, they can access continental Europe because we have assets and relationships in Berlin.
Lastly, we are building what we call Scale-as-a-Service. This is a set of capabilities — much like you'd find on Amazon but only dedicated to scaling — that help people with the common challenges of scaling. This only gets richer and more pressure-tested the more markets we serve. We'll have the best set of Scale-as-a-Service capabilities of anybody out there because we're activating across companies in multiple markets.
DX Journal: Speaking of a scaleup knowledge base, as a company grows are there one or two things that really become important?
Hopkins: Entrepreneurs 100% need to think about getting away from the technical, engineering-focused orientation of their early stages. They should focus their time disproportionately on building their channel to market, building their go-to market, building their customer base, building their way in which revenue is going to come to them. Build protected paths to market that are defendable, because that's really where the source of competitive advantage is. An entrepreneur could have the best product in the world, but if he or she can't get it to market the company is dead. The companies that figure out how to build proprietary go-to market or protected go-to market are the ones that end up winning.
The second thing is not to underestimate the complexity of the people equation. Most founders who have reached the scaleup phase realize they need to think about organizational design, career paths for employees and what the organization will look like in 3 years. If they don't, they will have a churn problem, which is very expensive and disruptive for the business.
The third thing is preparing for the next big round of funding. Generally speaking, people underestimate the amount of relationship building and preparation work needed. It probably takes a year or so to get ready properly. We're trying to help companies diagnose where they are, how much runway they need and prepare them adequately for the big round, which is another league up from what they're normally used to.
DX Journal: What books have you read that helped you get through your scaleup journey?
Hopkins: I love Jim Collins. Anybody who hasn't read Built to Last, shame on you! [Laughs] You need to read it and Good to Great.
I'm also a big believer in a book called The Alchemist by Paulo Coelho. It's all about finding personal motivation and that gets you through some very challenging times when you're leading a company. There's a book called The Speed of Trust by Steven Covey, which is all about how to engineer trust in your organization, which is essential at this level. Lastly, Crossing the Chasm by Geoffrey A. Moore. A seminal work on how you market and build a go-to market strategy.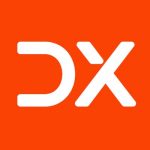 DX Journal covers the impact of digital transformation (DX) initiatives worldwide across multiple industries.
Businesses should 'follow the money' when adopting AI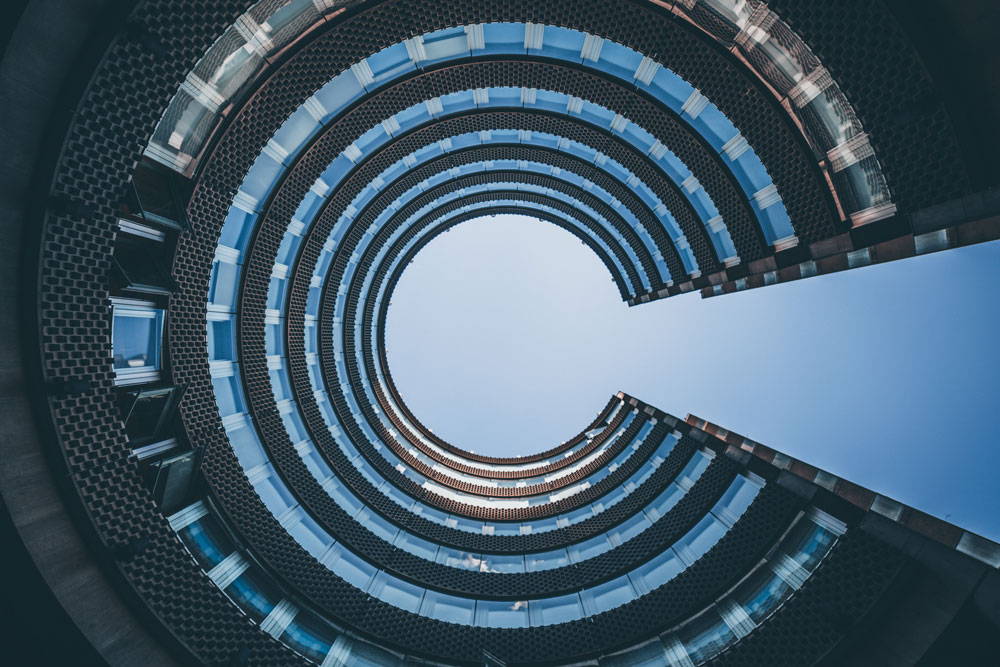 A June report from the McKinsey Global Institute (MGI) found that, overall, artificial intelligence adoption is still slow; only 20 per cent of "AI-aware" businesses say they are adopters.
The MGI report on AI discussed the difference in AI investment and adoption, with investment in AI technologies experiencing a threefold external investment growth since 2013. Compared to that figure, 41 per cent of firms told MGI that they are uncertain about the benefits, and within that 20 per cent of adopters, 10 per cent are adopters of three or more AI-backed technologies.
A new report from Harvard Business Review on the two major business potentials of AI said that while this may be the trend on average, "senior executives know that AI isn't just hype."
HBR attributes some of the hesitancy to adoption to business leaders not being sure where they should be applying AI, and after McKinsey researchers Michael Chui, Nicolaus Henke and Mehdi Miremadi took a closer look at 400 AI use cases from 19 different industries, and nine business functions, they found that the question of where to put AI to work in a business is a matter of playing "follow the money."
"The business areas that traditionally provide the most value to companies tend to be the areas where AI can have the biggest impact," the report explains.
The two areas that HBR found to the implementation of AI to have the biggest impact are: supply-chain management/manufacturing and marketing and sales.
Chui, Henke and Miremad also found that another way for businesses to find an area to introduce AI is "to simply look at the functions that are already taking advantage of traditional analytics techniques." Meaning that business leaders should look to apply AI to parts of the company where neural network techniques could provide a higher performance, or "generate additional insights and applications."
According to the MGI report, companies that have a low AI adoption rate are in the education, health care, and travel/ tourism sectors.
In a previous Digital Journal article on how hospitality brands can undergo digital transformation, it was stressed that "hospitality brands can use new technologies to make their businesses hyper guest-focused." Utilizing AI for marketing and sales purposes is just one way of making that happen.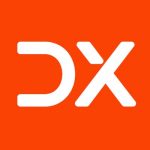 1 download. 14 Case Studies.
Download this report to learn how 14 companies across industries are demonstrating the reality of IoT-at-scale and generating actionable intelligence.