Hyperloop: Engineering the future of transportation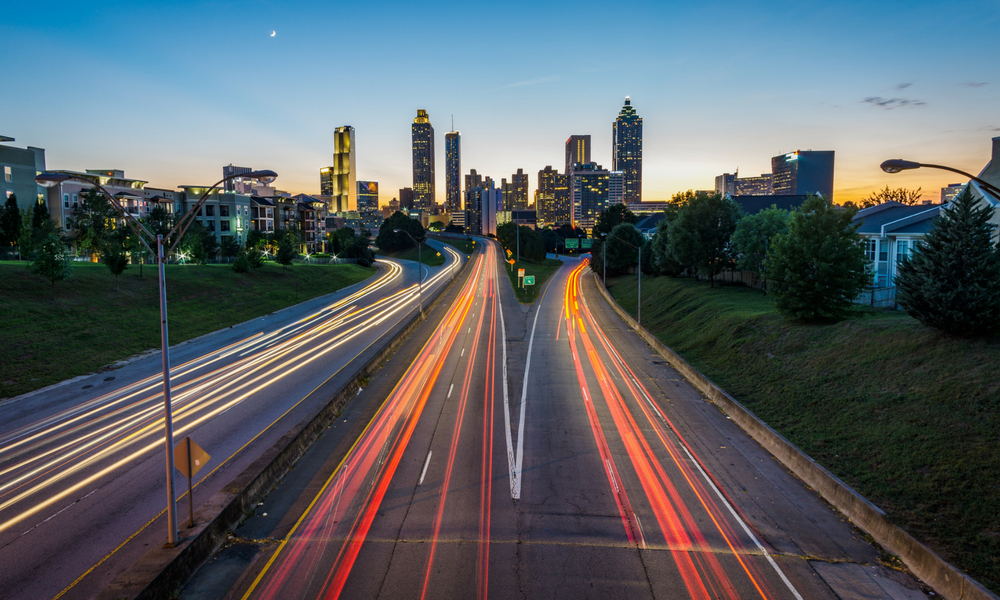 By: Manoj Mathew
Next year will mark 150 years since the last spike was driven into the final railroad tie connecting the first transcontinental railroad in the U.S.
On May 10, 1869, supervisors and crew members from three railroad companies gathered a mile above sea level at Promontory Summit in Utah to watch Leland Stanford, the president of Central Pacific Railroad, drive the ceremonial 17.6 karat "Golden Spike."
Private enterprise spurred the railroad's development. The government supported it. And as travel time dropped from East to West and back again, the intended increase in commerce followed. As raw materials and finished goods could be transported much more quickly, industrialization of the West picked up speed.
What's Good for Transportation Is Good for Commerce
Commerce constantly strives to access new markets faster, moving more goods and more people, more cheaply. That drives investment in improved transportation – safer, faster and more economical. Technological advancements in AI, robotics and faster machine-to-machine connectivity allow asset-intensive environments to optimize their performance, take decisive action more quickly, collaborate among themselves and collectively learn.
Take the automotive industry. Carmakers are already reimagining the concept of transportation using perceptual computing (machines that interact with their surroundings using five senses) and pervasive computing (embedded micro controllers to make machines "smart") to speed travel, promote safety, improve fuel economy and achieve sustainability.
Related: Connecting Physical and Digital Worlds to Power the Industrial IoT
As the world's population grows, however, and more people can afford to buy automobiles and other forms of transport, infrastructure and the global environment are coming under intense pressure. Clearly, our planet would struggle if every inhabitant owned an automobile.
Redefining Transportation
Today, digital innovation has purpose beyond commerce: to tie people together without more gridlock; to reduce energy emissions (since even electricity generation burns fossil fuels); to get people from place to place faster, more safely and economically; and to develop innovative products that improve the customer experience — and their lives.
To meet these dictates for transportation systems, no development looks as revolutionary as Hyperloop, a low-pressure tube in which passenger pods travel at a rate near the speed of sound. The transportation system is designed to be underground or supported on pillars above the ground to lessen accidents and natural disaster risks. And Hyperloop proposes to cut rail and automobile travel times between cities such as New York and Washington, D.C., by five or six times.
Certainly, Hyperloop faces engineering challenges. Not the least of these is the effect on the human body of rapid acceleration and deceleration while having to negotiate curves, peaks and troughs. Other practical challenges include energy, efficiency and sustainability. But these are technical challenges that engineers are addressing, including alternative fuel sources such as solar panels, lighter materials, and combining magnetic levitation (maglev) with propulsion systems that convert higher air pressure at the front of the pod into a propellant that supercharges pod performance.
Download: Connecting Physical and Digital Worlds to Power the Industrial IoT
Early Hyperloop experimentation is arousing interest from California to the Netherlands, and from China to Mumbai. As for the practicality of transporting people safely, a development team at the Delft University of Technology recently revealed its ATLAS 01 Hyperloop pod, a half-size prototype of its design for a vehicle to carry passengers inside the Hyperloop tube. TU Delft's graduate-level engineering team began development of its current entry in September 2017, after the first Hyperloop pod design competition was completed earlier that year. In that earlier Hyperloop competition, which evaluated the best pod design, the TU Delft Hyperloop team won first place overall.
Meeting the Hyperloop Challenge
The recent public reveal of TU Delft's Hyperloop pod, ATLAS 2.0, comes in advance of a SpaceX Hyperloop competition that will take place July 22, inside a half-size test Hyperloop built by Elon Musk's SpaceX at its headquarters in Hawthorne, Calif. The team whose model achieves the highest speed wins the competition. This is a tough challenge, as the pod must accelerate, achieve top speed, brake and then come to a full stop in a single kilometer, the total length of the test loop.
Cognizant Digital Business is supporting the TU Delft team as a Prime Partner in the development of its prototype. Its Hyperloop pod's control system depends on an enormous array of sensors and sophisticated algorithms. Our Connected Products team is helping the team refine and test model-based simulations of the interplay of sensors, the environment and the vehicle. These models of the physical environment — so-called digital twins — allow scenario-testing of the pod itself, with the goal of making it "fail-safe." (Watch this video to see how.)
Download: Connecting Physical and Digital Worlds to Power the Industrial IoT
This parallels Cognizant's work in the similarly promising realm of connected cars, rail, airlines, even bicycles. We are providing the TU Delft team with advice and technical support to help ensure the reliability and safety of its designs. The team writes specifications for ways to reduce risk; then they write the software. We test it for them, against our own hardware and software. As with all our work, we're seeking to bridge the digital and the physical worlds to create real-world solutions.
A New Legacy
The legacy of "the Golden Spike" was easier movement across the country, greater market access and larger profits. Now, technological innovation is leading us forward again, to a future of transportation enabled by digital thinking and technologies built around sensorization, AI, hardware and software design, and human-centered product innovation and engineering.
Humans will continue their quest to realize cheaper, faster, more sustainable modes of transportation. Other mega-programs, like Big Falcon's effort to provide point-to-point space travel (New York to Shanghai in 30 minutes), are already underway. For now, Hyperloop offers the promise of a Golden Spike in innovation in the 21st century – one that drives connections and commerce that benefit us all. We're thrilled to be participating in the SpaceX competition. The world will be watching.
Raj Ravindranathan, Head of EMEA Cognizant Connected Products, contributed to this blog.
This article originally appeared on the Digitally Cognizant Blog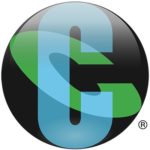 Cognizant (Nasdaq: CTSH) is dedicated to helping the world's leading companies build stronger businesses — helping them go from doing digital to being digital.
New research predicts six key trends in the consumer IoT market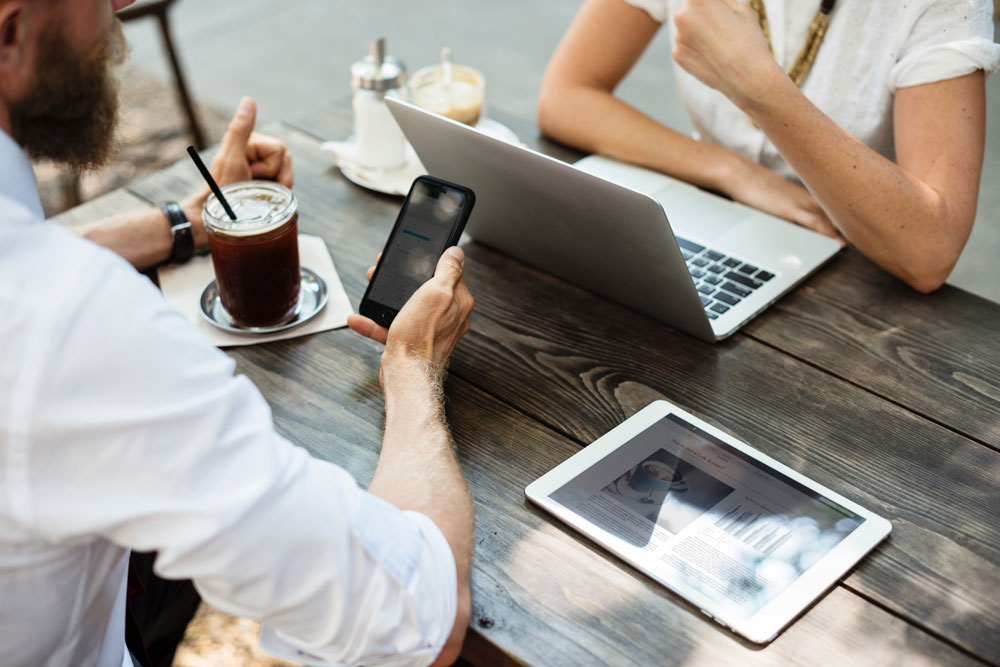 Smart home IoT company Viomi Technology and the International Data Corporation have jointly issued a white paper that identifies key consumer trends for the Internet of Things and the smart home.
With the smart home, connected services and the Internet of Things overall gaining greater acceptance it is important for businesses to understand where the technology is heading next. Focusing on the home market, smart home Internet of Things company Viomi Technology, in collaboration with the market intelligence company International Data Corporation (IDC), has issued a white paper that signals the key consumer trends that are set to shape the home IoT market over the next few years.
The new paper is called "Consumer IoT Outlook 2025", and as the title suggests it forecasts the primary trends in the consumer IoT market from now through to 2025. These trends are:
Computing capabilities of consumer IoT devices will increase rapidly. For this, artificial intelligence is vital to the future development of consumer IoT. The main developments will be with sensing technology, data acquisition capability and decision-making intelligence.
Different network protocols will work together as a hybrid network. The aim here is to provide consumers with stable and fast connection anywhere and anytime. This will be enhanced by 5G, and increased consumer expectations for connection anywhere and anytime.
Edge computing and local storage will be widely used on smart devices. This move will improve computing efficiency and personal privacy.
Consumer IoT devices will have more open integration in terms of technology. Interoperability should be achieved by breaking the boundaries between products, platforms, and applications.
Human-device interaction will be more user-friendly and feel more natural. This will be seen with applications like voice-, image-, face-, and touch-based interaction.
Smart devices will soon move into the stage of proliferation. The main growth area, the report suggests, will probably be in China.
The research will be presented by Viomi at the Appliances & Electronics World Expo in Shanghai, China on March 13, 2019.
At the same time, a separate report from market research firm Grand View Research predicts that the global smart home automation market will hit $130 billion by 2025, compared to $46.15 billion in 2016.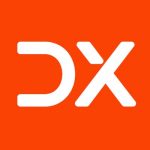 The cloud strategy that Microsoft is leading and that Google and Amazon are betting on is growing, report says
According to Flexera's RightScale 2019 State of the Cloud Report, the amount of large companies with a hybrid cloud strategy, or combining public clouds and data centers to store workloads, has risen from 51% to 58%.
Microsoft is the leader in hybrid cloud, as it introduced its hybrid cloud Azure Stack in 2017.
Google Cloud and Amazon Web Services have also announced hybrid cloud offerings in the past year.
For a long time, Microsoft has been touting hybrid cloud, or a mix of on-premises and public cloud services.
And in the past year, both Amazon Web Services and Google Cloud have followed suit, making major announcements around hybrid cloud. Companies often choose to keep some of their work on data centers due to regulations, especially in industries like health or finance, and analysts say this will not change anytime soon.
Indeed, 58% of companies with more than 1,000 employees are now pursuing a hybrid cloud strategy, up from 51% last year, Flexera's RightScale 2019 State of the Cloud Report says.
What's more, 84% of those companies have a multi-cloud strategy, which means that they store workloads on multiple public clouds, hybrid clouds or data centers. This rose from 81% last year.
Microsoft launched its hybrid cloud Azure Stack in 2017, and currently, Microsoft is the only company out of the top three cloud providers that has a generally available hybrid cloud.
Last November, Amazon announced a hybrid cloud offering calledAWS Outposts, and it will be available later this year. And in February, Google Cloud announced that it will make its hybrid cloud offering Cloud Services Platform available as a beta for customers, a move that company officials say is a part of its strategy to attract more enterprise customers.
In addition, IBM is betting on its upcoming acquisition of Red Hat to help it become a top hybrid cloud player.
Now, 45% of enterprises see hybrid cloud or a balanced approach being using public clouds and data centers as their top priority in their cloud strategy, the survey found. In comparison, 31% of enterprises see public cloud as their biggest focus.
The Flexera RightScale survey polled 786 respondents, 58% of which were large, 1,000+ employee corporations and 42% of which were small businesses.
This article was originally published on Business Insider. Copyright 2019. Who will control the data from autonomous vehicles?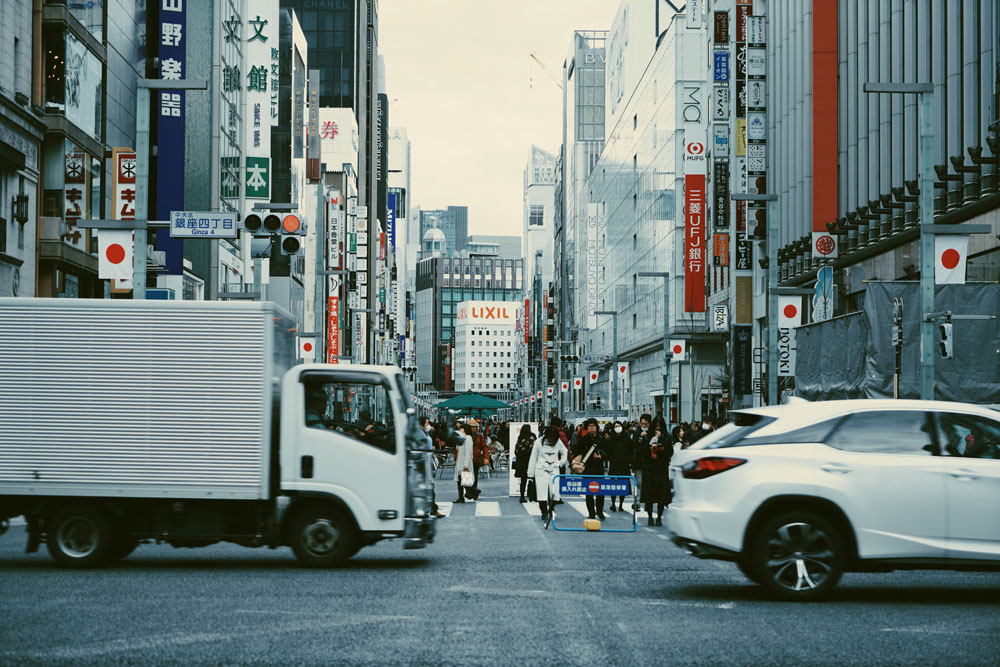 Self-driving cars, like many inventions of the data-driven age, collect huge volumes of data, relating to the performance of the car and geospatial information. Who will, and who should, own this data? A new study assesses the importance.
Researchers from Dartmouth College have questioned the ownership of data in relation to autonomous vehicle technology. As self-driving cars advance, there will be a vast quantity of data amassed from navigational technologies. This leads to important questions that need to be asked about data privacy, ownership, cybersecurity and public safety. This is in the context of the mapping data being collected and analysed by the companies that manufacture the navigation technology.
One use that companies will make of the collected geospatial data is to develop and design new maps. These are produced through sophisticated and proprietary combinations of sensing and mapping technologies. These technologies feature continuous, multimodal and extensive data collection and processing.
Such maps will be able to identify the spaces within which people live and travel. While this can help to promote technological innovation, it raises privacy questions. The researchers are calling on the developers of the 'black boxes' that will be integral to autonomous cars to be more open as to what happens with the data and for the navigation devices themselves to have greater transparency.
According to lead researcher Professor Luis F. Alvarez León:
"Self-driving cars have the potential to transform our transportation network and society at large. This carries enormous consequences given that the data and technology are likely to fundamentally reshape the way our cities and communities operate."
The new research paper proposes that governments should enact legislation that allows future autonomous cars users to unlock the 'black box' and understand what data is being used for and why. As León states: "oversight of the self-driving car industry cannot be left to the manufacturers themselves." The paper also calls for developers to use open-source software, which will enable an understanding of what is happening with the data.
There is also a call for greater understanding of security risks and the extent that data can be taken from car navigation systems.
The discussion has been developed in a paper published in the journal Cartographic Perspectives. The research paper is titled "Counter-Mapping the Spaces of Autonomous Driving."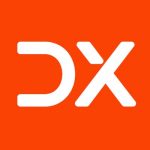 1 download. 14 Case Studies.
Download this report to learn how 14 companies across industries are demonstrating the reality of IoT-at-scale and generating actionable intelligence.