Hyperloop: Engineering the future of transportation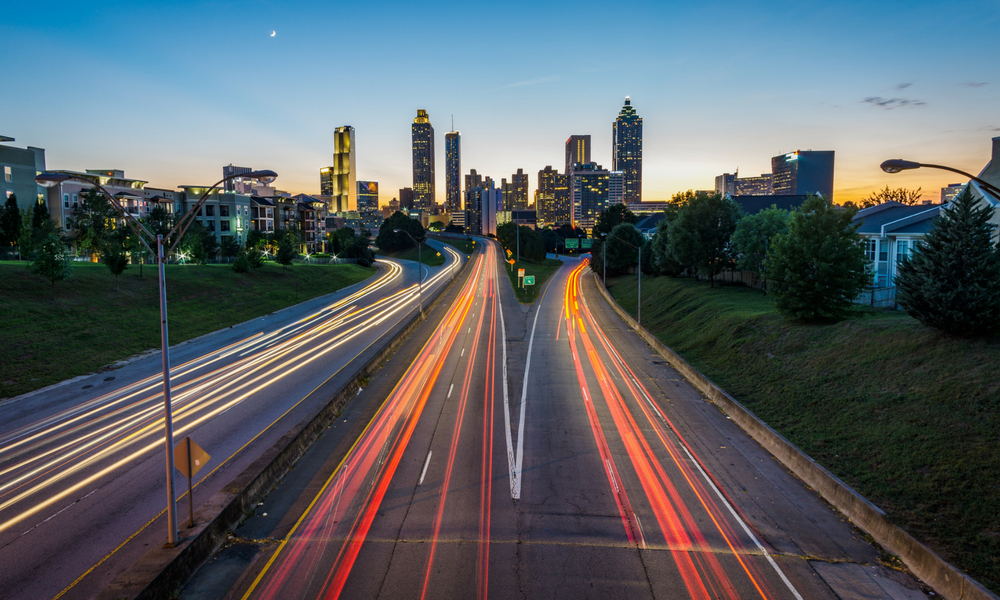 By: Manoj Mathew
Next year will mark 150 years since the last spike was driven into the final railroad tie connecting the first transcontinental railroad in the U.S.
On May 10, 1869, supervisors and crew members from three railroad companies gathered a mile above sea level at Promontory Summit in Utah to watch Leland Stanford, the president of Central Pacific Railroad, drive the ceremonial 17.6 karat "Golden Spike."
Private enterprise spurred the railroad's development. The government supported it. And as travel time dropped from East to West and back again, the intended increase in commerce followed. As raw materials and finished goods could be transported much more quickly, industrialization of the West picked up speed.
What's Good for Transportation Is Good for Commerce
Commerce constantly strives to access new markets faster, moving more goods and more people, more cheaply. That drives investment in improved transportation – safer, faster and more economical. Technological advancements in AI, robotics and faster machine-to-machine connectivity allow asset-intensive environments to optimize their performance, take decisive action more quickly, collaborate among themselves and collectively learn.
Take the automotive industry. Carmakers are already reimagining the concept of transportation using perceptual computing (machines that interact with their surroundings using five senses) and pervasive computing (embedded micro controllers to make machines "smart") to speed travel, promote safety, improve fuel economy and achieve sustainability.
Related: Connecting Physical and Digital Worlds to Power the Industrial IoT
As the world's population grows, however, and more people can afford to buy automobiles and other forms of transport, infrastructure and the global environment are coming under intense pressure. Clearly, our planet would struggle if every inhabitant owned an automobile.
Redefining Transportation
Today, digital innovation has purpose beyond commerce: to tie people together without more gridlock; to reduce energy emissions (since even electricity generation burns fossil fuels); to get people from place to place faster, more safely and economically; and to develop innovative products that improve the customer experience — and their lives.
To meet these dictates for transportation systems, no development looks as revolutionary as Hyperloop, a low-pressure tube in which passenger pods travel at a rate near the speed of sound. The transportation system is designed to be underground or supported on pillars above the ground to lessen accidents and natural disaster risks. And Hyperloop proposes to cut rail and automobile travel times between cities such as New York and Washington, D.C., by five or six times.
Certainly, Hyperloop faces engineering challenges. Not the least of these is the effect on the human body of rapid acceleration and deceleration while having to negotiate curves, peaks and troughs. Other practical challenges include energy, efficiency and sustainability. But these are technical challenges that engineers are addressing, including alternative fuel sources such as solar panels, lighter materials, and combining magnetic levitation (maglev) with propulsion systems that convert higher air pressure at the front of the pod into a propellant that supercharges pod performance.
Download: Connecting Physical and Digital Worlds to Power the Industrial IoT
Early Hyperloop experimentation is arousing interest from California to the Netherlands, and from China to Mumbai. As for the practicality of transporting people safely, a development team at the Delft University of Technology recently revealed its ATLAS 01 Hyperloop pod, a half-size prototype of its design for a vehicle to carry passengers inside the Hyperloop tube. TU Delft's graduate-level engineering team began development of its current entry in September 2017, after the first Hyperloop pod design competition was completed earlier that year. In that earlier Hyperloop competition, which evaluated the best pod design, the TU Delft Hyperloop team won first place overall.
Meeting the Hyperloop Challenge
The recent public reveal of TU Delft's Hyperloop pod, ATLAS 2.0, comes in advance of a SpaceX Hyperloop competition that will take place July 22, inside a half-size test Hyperloop built by Elon Musk's SpaceX at its headquarters in Hawthorne, Calif. The team whose model achieves the highest speed wins the competition. This is a tough challenge, as the pod must accelerate, achieve top speed, brake and then come to a full stop in a single kilometer, the total length of the test loop.
Cognizant Digital Business is supporting the TU Delft team as a Prime Partner in the development of its prototype. Its Hyperloop pod's control system depends on an enormous array of sensors and sophisticated algorithms. Our Connected Products team is helping the team refine and test model-based simulations of the interplay of sensors, the environment and the vehicle. These models of the physical environment — so-called digital twins — allow scenario-testing of the pod itself, with the goal of making it "fail-safe." (Watch this video to see how.)
Download: Connecting Physical and Digital Worlds to Power the Industrial IoT
This parallels Cognizant's work in the similarly promising realm of connected cars, rail, airlines, even bicycles. We are providing the TU Delft team with advice and technical support to help ensure the reliability and safety of its designs. The team writes specifications for ways to reduce risk; then they write the software. We test it for them, against our own hardware and software. As with all our work, we're seeking to bridge the digital and the physical worlds to create real-world solutions.
A New Legacy
The legacy of "the Golden Spike" was easier movement across the country, greater market access and larger profits. Now, technological innovation is leading us forward again, to a future of transportation enabled by digital thinking and technologies built around sensorization, AI, hardware and software design, and human-centered product innovation and engineering.
Humans will continue their quest to realize cheaper, faster, more sustainable modes of transportation. Other mega-programs, like Big Falcon's effort to provide point-to-point space travel (New York to Shanghai in 30 minutes), are already underway. For now, Hyperloop offers the promise of a Golden Spike in innovation in the 21st century – one that drives connections and commerce that benefit us all. We're thrilled to be participating in the SpaceX competition. The world will be watching.
Raj Ravindranathan, Head of EMEA Cognizant Connected Products, contributed to this blog.
This article originally appeared on the Digitally Cognizant Blog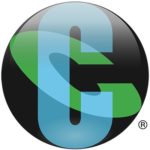 Cognizant (Nasdaq: CTSH) is dedicated to helping the world's leading companies build stronger businesses — helping them go from doing digital to being digital.
Growing world-class scaleup hubs through global lessons
Dean Hopkins, CEO at OneEleven, discusses how global scaleup hubs can learn from each other in order to build outstanding scaleups.
Any time a new global city or region emerges as a technology or innovation hub, the inevitable comparisons to Silicon Valley begin. New York as Silicon Alley, Israel as Silicon Wadi, and Toronto was recently dubbed Maple Valley to much scorn.
But it's time for globally emergent innovation hubs to look beyond Silicon Valley as they work to build scaleup success, with each location learning from the specific lessons of one another to help all players in the community succeed.
Outside the original Valley, collaboration, diversity and connections into other ecosystems are major strategic advantages for any hub that wants to scale faster – more connections, more funding, more talent, more resources and more stories to share to teach others.
Just look at Stockholm: With a population of only one million, it has developed more Unicorns per capita than any other innovation ecosystem outside Silicon Valley. Among other things, connecting into other major hubs helped propel growth and seed opportunity.
With OneEleven now established in the UK, we're applying lessons from two leading hubs — London and Toronto — to guide our strategy and propel our value. Both cities embody hard-earned scaleup lessons, like specialization, building ecosystem partnerships and leveraging the power of diverse leadership, that we believe are key to ecosystem and company success.
Focus on growing the greatest verticals
London has built an ecosystem around its strengths.
The city is by far the leading source of fintech innovation worldwide: it has the greatest concentration of fintechs and the largest workforce in fintech — it dwarfs everywhere else even New York. In the first quarter of 2017, London saw $421 million invested in its fintech industry pushing New York out of the top spot for fintech investment. The City of London has worked with a variety of institutions to rally behind this emphasis on fintech, bringing together government, educational institutions and various sources of funding to embrace the fintech ethos.
The lesson to be learned from London's focus on fintech is that innovation hubs need to concentrate their efforts in certain sectors where they already stand out as a global leader.
In Toronto, we're starting to see a lot going on in the deep AI tech space, through the Vector Institute and other organizations building on a research base of over 30 years by Dr. Geoffrey Hinton and his colleagues. Of course, there's room for improvement. While research labs are popping up regularly, with big partners involved, Toronto and Canada are lagging when it comes to patents and application of AI tech. As we build up this sector of our innovation ecosystem, we have to develop a well-rounded AI industry that includes a robust IP regime to keep AI innovation in Canada.
Diversity in leadership
Both London and Toronto also boast the highest demographic diversity of global cities, and demonstrate how valuable entrepreneurial leadership from all over the world can be. Forty percent of London residents classifying themselves as other than white according to a 2011 census, and that diversity powers the tech and innovation ecosystem in the city. Recent research shows that immigrants and people from minority backgrounds in the UK are twice as likely to be early-stage entrepreneurs.
Toronto is similarly diverse in its population, and talent is one of the reasons the city is seeing global recognition as an innovation hub.
Canada's fast-track visa program prioritizes highly skilled workers and entrepreneurs  and was created as a talent magnet for Toronto especially – last year MaRS released survey results showing 45 percent of Toronto tech companies made international hires in 2017 alone, and 35 percent of respondents used the visas to hire.
Other scaleup hubs could build valuable leadership and collaboration from a similar approach to entrepreneurship: one which looks to bring in more diverse, global talent on the leadership side, as well as the wider talent side. Scaleup communities have to be competitive on the world stage by inspiring people from all over the world to come and build their businesses there, as a lack of immigration and global perspective can starve an ecosystem of oxygen.
Culture of collaboration
We're very fortunate in Toronto to have a culture of collaboration that starts at the earliest stages of entrepreneurship, and continues throughout company growth. There's a strong expectation that you will work together, and for that reason, forming a community in Toronto is almost a matter of course.
Hubs like MaRS, 111 and the DMZ, for example, have opened up prime real estate to provide space for young companies to grow and to foster their developing businesses. Canadians have proven they are wired differently and Toronto's collaborative and inclusive culture is one of its strongest competitive advantages.
In London, there's a hyper-competitive environment for businesses, and perhaps not as naturally collaborative of an environment. That might just be because the city has only just recently seen an effort made to boost that kind collaboration from organizations like the Scaleup Institute and Tech London Advocates.
But collaboration between government, academia and business is one of the things that makes London a world-class scaleup hub.
Collaboration between groups tends to be verticalized in the UK, with TheCityUK being a prime example; the industry-led body that represents UK-based financial and professional services companies showed that collaboration between financial institutions and fintech companies can speed up the process of creating innovative products and services. By looking at IP, regulatory compliance, data protection and privacy, TheCityUK provided seven possible models for collaboration between banks and fintech companies.

Big scaleup success stories can also influence the effort to increase collaboration in scaleup hubs — and London has some amazing stories to tell.
Renewable energy company Bulb grew from 85,000 customers to 870,000 in the space of 12 months, becoming one of the fastest-growing scaleups in the UK. The company's founders Hayden Wood and Amit Gudka are immensely proud of their place in London's ecosystem. This is how how big names in a scaleup hub can advocate for an entire community.
For our part at OneEleven, we'll work hard to build up that kind of collaborative community and collective effort as we continue to expand into London's innovation ecosystem. We want to ensure that the success of these companies continues past their early stage, into growth and on into the billion-dollar club. The middle chapter is currently not being written in London — despite early stage support for companies and big success stories — and that's what 111 is here to address.

Global scale through collaboration
Innovation hubs around the world can also work together to take the friction out of companies expanding between markets. Furthermore, cooperating markets can increase their competitiveness by promoting an exchange of innovative business practices, and reap the economic benefits that scaleups can bring to innovation ecosystems.
London and Toronto are a good example of global collaboration, as they the two cities have begun to explore greater cooperation when it comes to facilitating expansion between hubs.
The Mayor of London's promotional agency London & Partners has opened an office in Toronto to better encourage Canadian businesses seeking to expand to consider London for their next destination, and to support UK businesses seeking expansion into Canada's market. Over the last decade, the organization says 44 London businesses have expanded into Toronto and 118 Canadian businesses have set up shop in London during that same period.
This is only the beginning when it comes to proper cooperation between these two cities: government, academia and innovation hubs should work together to encourage scaleups in their efforts to expand between international markets.
Greater than the global sum of our parts
At OneEleven, it seems to us that the unique evolution, and now collaboration, between the London and Toronto ecosystems signals the rise of a global network of innovation that is in its early stages.  Such a global network, powered by the diversity of each market, promises to have a dramatic effect on the ability for scaling companies to access talent, customers, investors and partners much more easily.  We are excited to be a part of the rise of this globally connected and collaborative ecosystem that builds on what was started in Silicon Valley, but brings innovation into the more global and highly connected digital present.
Robots aren't taking our jobs — just yet
A robot may take your job one day, but so far there is little sign of this happening, according to analysis from the World Bank. While there are predictions about machines taking more jobs associated with humans, the pace is relatively slow.
The rise of automation has been reviewed by the World Bank chief economist, based on data collated from a number of industries. The news is mixed. Most advanced economies seen a decline in industrial jobs since the year 2000 and a rise of robots, in other parts of the world, notably East Asia, there has been a net gain of manufacturing jobs and little sign of robots replacing these types of roles.
Overall, estimations of the impact of automation have been less optimistic. For example, in 2017 Oxford University researchers Dr. Michael Osborne and Dr. Carl Frey interpreted data which suggested that over fifty percent of jobs in a developed economy are vulnerable in terms of humans being replaced by machines. Similarly, the World Economic Forum forecasts that machines and automated software will be handling fully half of all workplace tasks by 2025.
In contrast, some other predictions are overtly positive, such as a report from Siemens, that suggests the 'fourth industrial revolution' will add billions to economies and that, instead of fearing robots, the drive towards automation will actually generate more jobs.
In relation to the World Bank analysis, World Bank's Chief Economist Pinelopi Koujianou Goldberg, interviewed by Bloomberg, states: "This fear that robots have eliminated jobs — this fear is not supported by the evidence so far."
To support this she draws upon the analysis contained within the World Development Report 2019, subtitled "The Changing Nature of Work." The report is considerably pro-technology, indicating: "Work is constantly reshaped by technological progress. Firms adopt new ways of production, markets expand, and societies evolve. Overall, technology brings opportunity, paving the way to create new jobs, increase productivity, and deliver effective public services."
However, as Goldberg discusses in the World Bank report, the range of different work undertaken will alter, with employees far more likely to hold several different jobs over the course of their careers instead of holding down a position with the same employer for decades.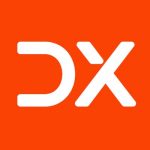 Proptech set to disrupt real estate in 2019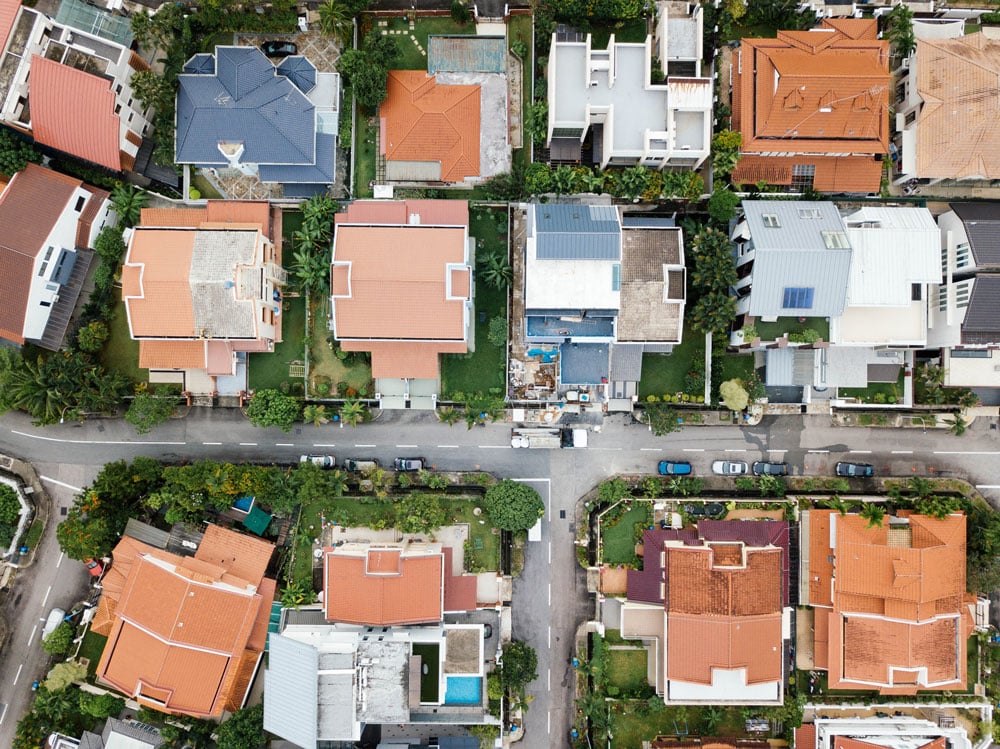 The real estate industry is not only the oldest but the biggest of our business entities, and today, technology is starting to disrupt it.
There's a word for this kind of real estate technology. It's called "proptech," a technology developed specifically for the property market. Proptech brings together multiple facets of the industry — from planning and construction, to the sale of a property.
Proptech platforms allow realtors to remotely present on property development and sale information, but this is just one small part of what can be done with this technology. The platform also includes online services that transfer digitized documents to the cloud (which can then be digitally signed) and allow access to regulations pertaining to a particular property.
How proptech works
Devin Tu is the founder and CEO of MapYourProperty in Toronto, Canada. Tu's company makes use of a digital tool that gives real estate developers a digital interface to access layers of important information about a property, including zoning bylaws and nearby proposals.
To show how the proptech app works, Tu described how it served one client. "We had a client looking at a site in North York that they thought was ideal. But then, they used our tool, which scanned 25 different regulations and checked developments in the area in real time," said Tu. "It turns out they had missed a key floodplain regulation."
Tu went on to say the client almost got stuck with a $10 million piece of property he would not have been able to develop. The area remains a parking lot today.
Regarding the developing trend of proptech, Tu notes that the recent growth of the property industry has come about because of necessity. There's a shortage of land and competition is increasing, forcing realtors and clients to make quick decisions.
Property industry plays catch-up
Frank Magliocco, a partner at PwC Canada who specializes in the housing market, told Mortgage Broker News that the real estate industry has been historically slow to embrace new technology.
"I think what you're going to see now is a fairly significant ramp up in embracing that technology once it becomes more mainstream," said Magliocco. "It'll be increasingly important to remain and be competitive in the marketplace. Once you see these technologies prove out, you'll see more and more adoption."
It looks like Canada is going to end up as one of the next major regions for property technology innovation. Besides MapYourProperty, several large Canadian organizations have made announcements of their move into the PropTech space, including Toronto-based Colliers International and Brookfield.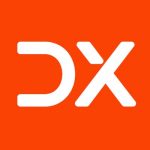 1 download. 14 Case Studies.
Download this report to learn how 14 companies across industries are demonstrating the reality of IoT-at-scale and generating actionable intelligence.