The WestJetter propelling an airline into the future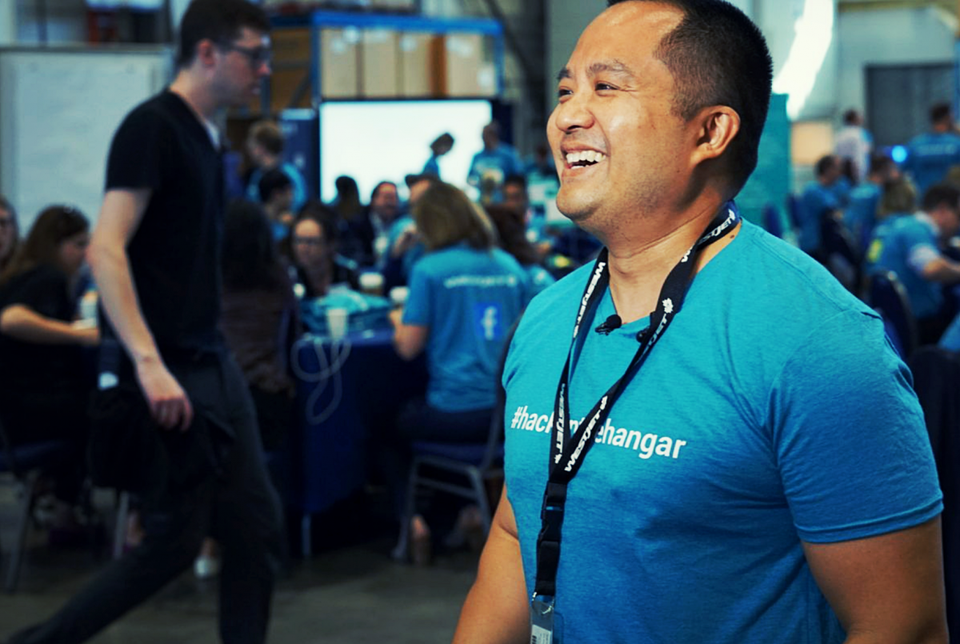 Digital Disruption is commonplace these days. It occurs so frequently that when it happens it's not as impressive as it once was. However, it's an incessant reminder to the C-suite of many traditional organizations of the need to transform in order to keep pace with a market that is unpredictable and in an environment that is far from stable.
Alfredo C. Tan, the newly-minted Chief Digital and Innovation Officer at WestJet, has been tasked with driving this new direction for the Canadian airline as it moves to become a global success story. In just two decades, WestJet established more than 13,000 employees, over 100 destinations in North America, Central America, the Caribbean and Europe and an additional 175 destinations in over 20 countries through partnerships.
As with almost all industries, the global tourism and travel landscape has witnessed significant changes. This $7.6 trillion sector has seen a pronounced shift in its business model, in part because of disruptors like Airbnb and Uber. The airline industry will not be immune. Crippled by legacy operations and heavy regulation, the desire to transform is not a feat that is surmountable in a short period of time.
This 2017 report published by the Centre for Aviation acknowledged these changes:
Above any other industry, airlines are captured within an arcane regulatory framework designed 70 years ago, and whose purpose was to achieve little else than protect against new entry. It is a capital intensive heavily unionized industry, and it is dominated by legacy models still focused on buying and flying expensive metal. But at its heart the airline offering is just another consumer retail product. As such, it is just as susceptible to upheaval… The airline industry as we know it will be unrecognizable by 2025, as fundamental features are uprooted. The process will be accelerated because of the confluence of disruption in each of the key aspects of commercial aviation: flying and selling.
I had the pleasure of sitting down with Alfredo C. Tan to explore his journey to WestJet and his vision to instigate some necessary upheaval in an already accomplished organization.
Obsessed to Join the Movement to Empower the Internet Generation
Alfredo remembers Cisco Systems "Empowering the Internet Generation" commercials. The powerful message depicted a world transformed by this eventual connectivity across networks and markets. As a student of forensic science and biology at the time, he felt he had missed the opportunity to be part of this incredible wave of dot.com companies being born.
When he graduated, he read an article in Fortune Magazine about top business school graduates turning down blue chip companies to go chase the new Gold Rush in Silicon Valley. Not one to let another opportunity go by, Alfredo learned how to code and immersed himself in computer and technical courses. Soon he landed at Bell Nexia in Systems Engineering and Design where he eventually led a team of engineers to help restore connectivity between telcos in NYC and Toronto during the World Trade Centre disaster. Along the way, Alfredo had looked to mentors willing to teach him:
Most things in the professional world you can excel at without a formal education in that field. With enough mentorship, intellectual curiosity, aptitude, grit and passion you can find success almost anywhere.
Whether it was Bell Canada where he learned to build large scale strategic alliances, enterprise marketing and strategy, or at MSN.ca where he was introduced to the disruptive world of online advertising, media sales and internet marketing, or at Yahoo! Inc. working on Mobile, Search, and corporate partnerships, Alfredo's journey exemplified this learning mantra throughout his career.
Facebook: The Platform that Changed Everything
If you could see the future and know within a decade your company has just entered the S&P500, you would not hesitate to join. In 2008, this was hardly evident, and Alfredo grappled with the decision to leave an amazing job with endless opportunities within a company that was still an internet powerhouse for a social network that was perceived to be overvalued, had no clear monetization strategy, no real market differentiator and one that could have easily gone by the wayside like MySpace or Friendster. The defining moment for him came when he returned from a trip in 2008. As he remembers,
Before I returned from a trip in 2007, I exchanged email addresses among those I had just met. And by the time I went on a trip in 2008, everyone exchanged ONLY Facebook IDs. Within 12 months the movement from email to Facebook was unreal. What Facebook was really building was identity at scale. What it really has is people – 2.2 billion people. And as it continues to grow, it continues to be unassailable.
He chose to venture to Facebook despite all the guidance and advice otherwise. He remained there for 8 years, where he spent the last two years working with the leadership teams in the high growth markets of South East Asia and Latin America. The learnings were life changing and career defining.
Why Can't Traditional Businesses Adapt to Market Changes?
For all the gains Facebook and social networks have made globally, business has still not fully embraced the changes required to keep pace with the dynamic market.
Alfredo points to disruptors like Google, Netflix, Facebook, Microsoft, Uber, Apple and Amazon. These companies have a different way of building their innovation culture. What's common among them?
They move with a sense of urgency
They worship velocity
They are unafraid of change
This is a polarized view of how traditional companies operate.
As the Chief Digital and Innovation Officer of WestJet, Alfredo's experiences make him ripe for the challenge ahead. WestJet recognizes the need for change and a culture that supports the changes required. As a traditional company, it behaves much differently than the environments Alfredo was used to. Coming from the tech space, there is a common understanding, a common way of thinking because technology isn't something you need to convince people to invest in.
It's hard-coded in the DNA of the company.
In most traditional companies digital is not foundational to the success of the company. Success comes from other practices within the organization. The challenge becomes convincing a group of people in a company to invest in what you believe to be true.
Alfredo would argue the majority of leaders and employees understand the world has dramatically changed but it's not clear how digital could be a competitive advantage. There's a process in education and winning the hearts and minds of people to "believe it before they see it". The executives were sold on change as the new normal at WestJet. Alfredo was inspired by the genuine interest and motivation by the employees to make this a reality.
WestJet's First Ever Hackathon
Thinking differently takes time. You can't make the assumption that people understand simply by saying. Just as he continues to learn about an infinitely complex industry, Alfredo and his team, in turn, need to educate and tell the story in a way that helps the entire company understand the impact of digital and innovation on the business, without the jargon and without the hype.
This came to fruition soon enough. WestJet's VP of Loyalty, d'Arcy Monaghan and Rhonda Reynolds, Product Development Manager, approached Alfredo about developing solutions for the premium traveler, which could then trickle down to all of WestJet's guests. Alfredo had only been in the job a few weeks and didn't feel he and his already-constrained team were in a position to solve the problem on their own.
While the original idea was to hold a brainstorm among a group of people from various departments, it quickly morphed to include some of Alfredo's friends from the tech industry. As more people heard about it, the more they wanted to participate. The kernel grew into this idea of a full day hackathon, a competition to develop a seamless premium guest experience and #HackInTheHangar was born.
Alfredo invited some of the biggest tech companies and systems integrators like Adobe, Facebook, Amazon, Deloitte Digital, Google, Panasonic Avionics, Twitter, LinkedIn, Snapchat, Hootsuite, IBM, Salesforce, Huge Inc. In all, 17 companies and their 120 people from technical, creative and design backgrounds were paired with 37 WestJetters and a dozen of WestJet's premium travelers to participate in this one-day event. As Alfredo points out:
The initial, very simple idea gave birth to this movement in the company which aimed to answer a few key questions:

How can we show 13,000 people that we can solve problems in a different way and co-create new experiences?  
More importantly, at a greater velocity: 

How do we get non-technical people to solve problems in a hack culture? 
How do we gain the respect of the global tech community to be be inspired and partner with us in our digital and innovation mandate and co-create the future of travel? 
How do I win the support from key executives in the organization who I would need in order to succeed?
The judges for the event were chosen with care and purpose. The objective was to demonstrate the amazing thinking and solutions that were developed within one day, and to have them understand and evangelize Alfredo's vision for the company.
The Digital Company that Just Happens to Fly Planes
By the end of the day, the executives at WestJet needed little convincing. Louis Saint-Cyr, the Vice President of Guest Experience indicated that airlines with legacy behaviors limit what they can do for the customer. The hackathon revealed WestJet's need to align with what will be an increasingly digital guest journey. He validated the industry's current push and pull between innovation and regulation which has produced operating limitations. Despite this, Louis saw huge possibilities:
This hackathon revealed how we can innovate around these structural limitations. How do we digitally empower the front lines and augment soft skills WestJetters are known for with technology to tailor guest experiences?

…Think of the hurdles that go into a customer's travel journey: the time to get to the airport, the waiting times for bags, the check-in – things that can add stress. By leveraging the emotional framework of social media and aligning it to the guest journey, we can address these hurdles in a direct way to transform air travel for guests.

…Overall, by amalgamating guest profiles with their expectations to what they're experiencing on board, on the website, and in the airport we can make significant strides in the guest experience.
CEO of WestJet, Ed Sims closed the day and declared that in 24 months, WestJet will be a digital company that happens to fly planes. It sent a signal to the tech community and the leadership team that this hackathon wasn't just a side project; this will literally be the future of the company.
WestJet's first hackathon represents a cultural shift toward more innovative thinking at WestJet. We will move fast, learn fast and build fast. We now have an opportunity to do things differently and to innovate in the travel space like has never been done before. Our goal is to have products way ahead of guests' expectations." ~Ed Sims, WestJet President and CEO
Alfredo's next steps?
The hackathon and the thinking it surfaced are all theatre and theory until you start to build. We have to build the capabilities that we saw were compelling plus other capabilities we will investigate in the future. Innovation is a cultural mindset more than anything else but it comes from building.
These brilliant ideas will lay the groundwork for developing those capabilities over the next five years. In addition, given the incredible demand to repeat more events after the hackathon WestJet is planning to host an annual event with different themes.
In a short period, the acceptance the hackathon generated, instilled an idea to embed the hack culture into the company as a way of addressing problems and empowering cross-functional groups to self-organize and invent solutions in a confined period of time.
We'll find a way to make it pervasive in the organization so a flight crew member who wants to fix a process can gather a group of people to create a solution then present that for budget approval in a matter of days. It's bringing the hackathon to smaller scale, smaller team sizes, with less fanfare. Hopefully, that will influence 13,000 people to start to think this way.

We are just getting started… In the end, I would have failed in my job if I was the only one responsible for the digital and innovation culture. It's for all WestJetters to embrace it and the future.
For someone whose mantra is to be curious and continue learning, Alfredo C. Tan, in the first 90 days, has pushed the organization to think differently, learn new ways of doing things, and challenge the limits of their imagination.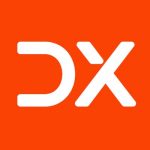 Hessie Jones is the Founder of ArCompany advocating AI readiness, education and the ethical distribution of AI. She is also Cofounder of Salsa AI, distributing AI to the masses. As a seasoned digital strategist, author, tech geek and data junkie, she has spent the last 18 years on the internet at Yahoo!, Aegis Media, CIBC, and Citi, as well as tech startups including Cerebri, OverlayTV and Jugnoo. Hessie saw things change rapidly when search and social started to change the game for advertising and decided to figure out the way new market dynamics would change corporate environments forever: in process, in culture and in mindset. She launched her own business, ArCompany in social intelligence, and now, AI readiness. Through the weekly think tank discussions her team curated, she surfaced the generational divide in this changing technology landscape across a multitude of topics. Hessie is also a regular contributor to Towards Data Science on Medium and Cognitive World publications.
This article solely represents my views and in no way reflects those of DXJournal. Please feel free to contact me h.jones@arcompany.co
Tesla wants its factory workers to wear futuristic augmented reality glasses on the assembly line
Tesla patent filings reveal plans for augmented reality glasses to assist with manufacturing.
Factory employees has previously used Google Glass in its factory as recently as 2016.
Tesla's Model 3 might have "biblical simplicity" according to one Wall Street analyst, but building any car still involves hundreds of nuts, bolts, and welds.
To cut down on the number of fit and finish issues — like the "significant inconsistencies" found by UBS— Tesla employees on the assembly line could soon use augmented reality glasses similar to Google Glass to help with car production, according to new patent filings.
Last week, Tesla filed two augmented reality patents that outline a futuristic vision for the relationship between humans and robots when it comes to manufacturing. The "smart glasses" would double as safety glasses, and would help workers identify places for joints, spot welds, and more, the filings say.
Here's how it works:
And here's the specific technical jargon outlining the invention (emphasis ours):
The AR device captures a live view of an object of interest, for example, a view of one or more automotive parts. The AR device determines the location of the device as well as the location and type of the object of interest. For example, the AR device identifies that the object of interest is a right hand front shock tower of a vehicle. The AR device then overlays data corresponding to features of the object of interest, such as mechanical joints, interfaces with other parts, thickness of e-coating, etc. on top of the view of the object of interest. Examples of the joint features include spot welds, self-pierced rivets, laser welds, structural adhesive, and sealers, among others. As the user moves around the object, the view of the object from the perspective of the AR device and the overlaid data of the detected features adjust accordingly.
As Electrek points out, Tesla has previously been employing Google Glass Enterprise as early as 2016, though it's not clear how long it was in use.
Tesla has a tricky relationship with robotics in its factory. In April, CEO Elon Musk admitted its Fremont, California factory had relied too heavily on automated processes. Those comments, to CBS This Morning, came after criticism from a Bernstein analyst who said "We believe Tesla has been too ambitious with automation on the Model 3 line."
Still, the company seems to be hoping for a more harmonious relationship between human and machine this time around.
"Applying computer vision and augmented reality tools to the manufacturing process can significantly increase the speed and efficiency related to manufacturing and in particular to the manufacturing of automobile parts and vehicles," the patent application reads.
This article was originally published on Business Insider. Copyright 2018.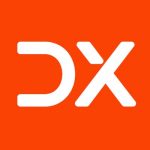 The great buy-in: How to learn to love AI at work
The conversation around AI is changing — and the emphasis on the augmentation of current workers, rather than the wholesale replacement of segments of the workforce, is a significant (and many would argue, necessary) shift. However, anxiety and fear are still tough contenders for those trying to usher in a new era of AI-assisted workplaces.
"It all comes down to what people want to change," said Matas Sriubiskis, Growth Analyst at Zoom.ai, during the recent mesh conference meetup at Spaces in downtown Toronto.
Zoom.ai is a chat-based productivity tool that helps employees automate everyday tasks including searching for files, scheduling meetings, and generating documents. In an interview with DX Journal, Sriubiskis said public opposition to AI remains a major stumbling block not just for technology companies, but for businesses around the world.
As the language around AI changes, it becomes obvious that people want change from the technology, but remain hesitant about the disruptive effect AI-based automation could bring to their industries.
As highlighted in a recent Forbes article, knowledge-based workers with tenure, who have developed their skill-set over a period of time, are acting along the lines of basic psychology when it comes to fear surrounding automation. Unfortunately, that push-back can severely stunt the success of digital transformation projects designed to improve the lives of workers throughout the company, not replace them.
"A lot of people are afraid that AI's going to take their job away," said Sriubiskis. "That's because that's the narrative that we've seen for so long. It's now about shifting the narrative to: AI's going to make your job better and give you more time to focus more on the things that you've been hired to do because you're good at doing them. There are tons of websites online talking about whether your job's going to be taken away by AI, but they never really talk about how people's jobs are going to be improved and what things they won't have to do anymore so they can focus on the things that actually matter."
Buy-in requires tangible results
This general AI anxiety can seem like a big obstacle to companies looking to adopt AI — but there are important steps companies can take to ensure their AI on-boarding is done with greater understanding and effectiveness.
As startups and businesses look to break through the AI fear-mongering, they have to demonstrate measurable benefits to employees, showing how AI can make work easier. By building an understanding of how AI affects employees, showing them how it benefits them, and using that information to inspire confidence in the project, businesses can work to create a higher level of employee buy-in.
One of the simplest examples of how to demonstrate this kind of benefit comes from Zoom.ai's digital assistant for the workplace. An immediately beneficial way AI can augment knowledge-based workers is by giving them back their time.According to McKinsey & Company research cited by Zoom.ai, knowledge workers spend 19 percent of their time — one day a week — searching for and gathering information, sequestered by app or database silos. By showing how the employee experience can be improved with the use of automated meeting scheduling or document retrieval, you generate employee buy-in, said Sriubiskis.
"For us, the greatest advantage is giving employees some of their time back, so they can be more effective in the role that they were hired to do. So if there's a knowledge-based worker, and they're an engineer for example, they shouldn't be spending time booking meetings, generating documents, finding information or submitting IT tickets. Their time would be better spent putting it towards their engineering work. For an enterprise company, based on our cases, we estimate that we can give employees at least 10 hours back a month. That allows them to be more productive, increase their collaboration and their creativity, and the overall employee experience improves."
Full comprehension of a problem leads to better implementation
Another way to ensure a greater level of employee confidence is to understand the core problem that AI could be used to solve. You can't just throw AI at an issue, said Sriubiskis. The application of the AI solution has to make sense in the context of an identified problem.
"When a lot of companies talk about their current endeavours, they're saying, 'we're exploring AI to do this.' But they're not actually understanding a core problem that their employees are facing. If you just try to throw a new technology at a problem you don't fully understand, you're not going to be as successful as you want. You might be disappointed in that solution, and people are going to be frustrated that they wasted time without seeing any results."
This deliberate effort to understand a key problem before implementing a solution can drive to better outcomes. That's why Zoom.ai has incorporated this kind of core observation into its process of on-boarding clients or approaching a new project.
"Before we do a proof-of-concept or a pilot now," said Sriubiskis, "we require companies to do an interview with some of our product and our UI/UX team. That way, we can understand how they do things currently, but also so we can provide a quantitative metric. Qualitative is nice, but people also want to see the results, and make sure their work was worth it. We  make sure to interview a whole bunch of users, clearly understand the problem, and make sure what we're doing isn't a barrier to what they're actually trying to solve, it's going to help it and help it more over time."
These approaches are all about making the team of employees feel like an AI solution is working for them, leading to greater effectiveness of AI implementation to augment the workforce. It remains key, said Sriubiskis, to make sure employees can see the tangible benefits of the technology. Zoom.ai makes that employee experience a core part of their on-boarding process: "We report back to our users and tell them how many hours they've saved. So they see how the actual improvements are seen by them, not just by management or the company as a whole."
The future is filled with AI. It's just a question of making sure it helps, not hurts, human capital — and that a positive transition to AI tools prioritizes the employee experience along the way.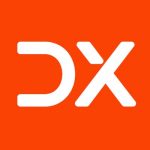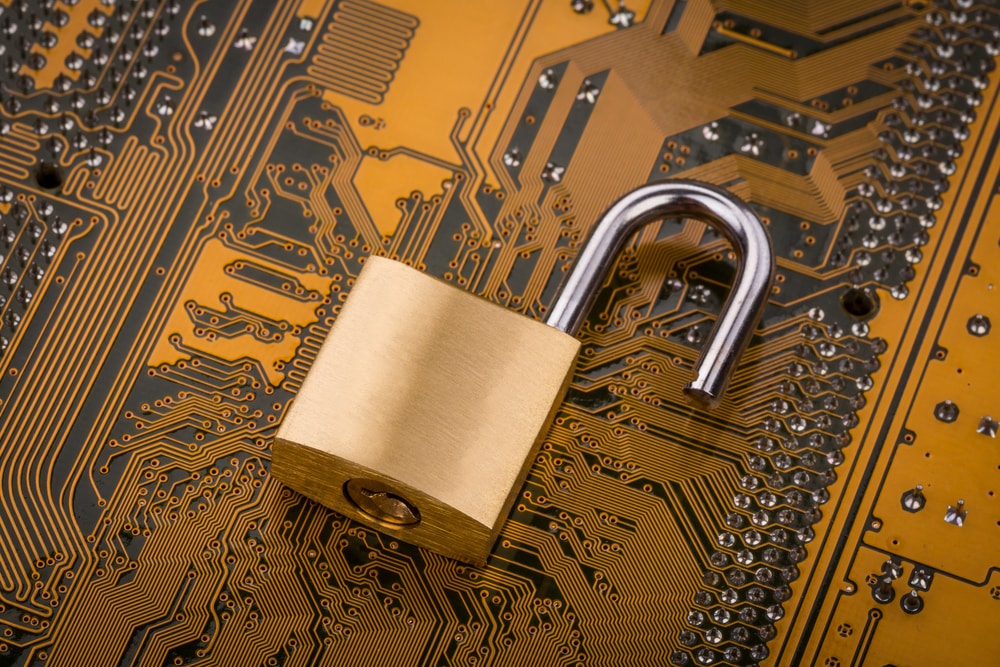 Welcome to Navigating the AI Hype. This will be a timely article that curates events in AI to tabulate AI's journey as this unprecedented phenomenon makes its way into our lives: The Good, the Bad and the Ugly. We will acknowledge successes in AI as well as those that still require further progress. We will also highlight areas where human conscience will need to dictate policy and regulation as ethical standards will be built in lockstep with technology as it evolves. Finally, we will highlight references and resources for anyone wanting to dive in further into Artificial Intelligence. Enjoy!
The Good:
DeepMind AlphaFold Delivers "Unprecedented Progress" on Protein Folding
"Proteins are essential to life. Predicting their 3D structure is a major unsolved challenge in biology and could impact disease understanding and drug discovery. I'm excited to announce that we have won the CASP13 protein folding competition!"
Read more.
Facebook And MIT Researchers Want To Use AI To Create Addresses For The Billions Of People Who Don't Have One
"Artificial intelligence will revolutionize how we live, creating both incredible opportunity for benefits, as well as some disruption that will be important to manage,"
Read more.
The Bad:
Tech giants offer empty apologies because users can't quit
"Sorry means nothing since so does We're deleting.".
Read more.
DuckDuckGo Says Google's Filter Bubble Is Real, and It Can Prove It
A study shows incognito mode does not mean anonymous
Read more.
Microsoft President: We'll Give Pentagon 'All the Technology We Create'
"For us, we've been clear: we are gonna provide the US military with access to the best technology — to all the technology — we create. Full stop. We just said that flat out."
Read more.
The Ugly:
LinkedIn used 18M non-member emails to target Facebook ads. Were you a victim?
A Data Protection Commissioner investigation found that LinkedIn violated data protection policies shortly before onset of GDPR
Read more.
Marriott hotels: data of 500m guests may have been exposed
"This indicates that as far as security monitoring and being able to respond in a timely and adequate fashion, Marriott had severe challenges being able to live up to its mission statement of keeping customer data safe."
Read more.
Quora data breach FAQ: What 100 million hacked users need to know
"On Friday [November 30] we discovered that some user data was compromised by a third party who gained unauthorized access to one of our systems." 
Read more.
Emails of top NRCC officials stolen in major 2018 hack
"The NRCC can confirm that it was the victim of a cyber intrusion by an unknown entity. The cybersecurity of the Committee's data is paramount, and upon learning of the intrusion, the NRCC immediately launched an internal investigation and notified the FBI, which is now investigating the matter,"
Read more.
AI courses and resources
NO TIME TO READ AI RESEARCH? WE SUMMARIZED TOP 2018 PAPERS FOR YOU