What does Alibaba's new AI copywriter mean for advertising?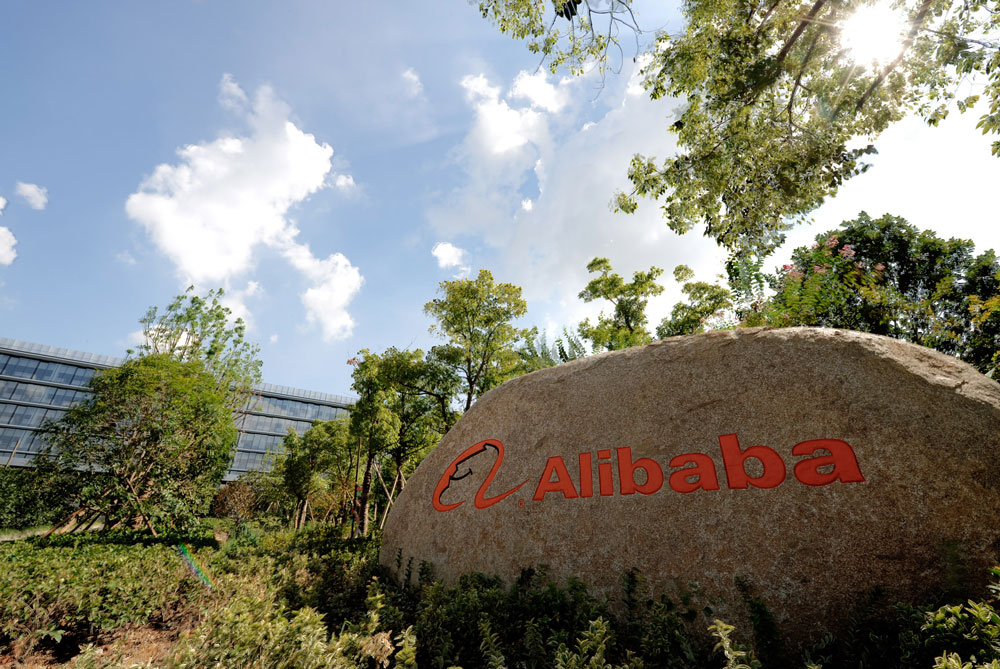 Earlier this week, Alibaba debuted their new artificial intelligence-backed copywriting tool that — with the literal click of a button — can produce thousands of ads every second. What does this mean for the advertising industry?
According to Alimama, the marketing platform for Alibaba, the new Chinese-language tool is capable of producing 20,000 lines of copy per second, and has passed the Turing Test. Adweek reported that Alimama did not provide any details as to how the test was conducted.
Alizila, the platform for updates on Alibaba, wrote that "brands using the new tool, such as fashion chain Esprit and Texas-born clothing brand Dickies, can adjust the length and tone of their copy, such as dictating whether they want the tone to be 'promotional, functional, fun, poetic or heartwarming.'"
According to Mumbrella Asia, Alimama said the tool "uses deep learning and natural language processing technologies learn from millions of top-quality existing samples to generate copy for products" By pressing the 'Produce Smart Copy' button, customers will have their copy instantaneously.
Competition is coming for copywriters! https://t.co/jCZRWQwKhq#copywriting #ContentMarketing #AI #Alibaba

— Mathias Philippe (@kolargol) July 5, 2018
How does the industry cope?
The discussion around digital transformation in marketing and advertising has long-since shifted from just moving off paper and on to the the screen: the industry is dealing with threats from all sides.
Sushman Biswas from MarTech Advisor wrote a column last year about the digital transformation challenge for advertising agencies. In it he writes:
"At a time when consumer choices are unpredictable, the one fact that agencies can control are designing strategies that focus on delivering great experiences rather than mere selling tactics. The constant barrage of messages that a consumer comes across on multiple channels every day only confounds their buying decisions… With the wealth of data available to advertisers today, it is important that they leverage these people-based insights to drive hyper-personalized, immersive and real-time consumer experiences."
An employee-first approach
This discussion around creating experiences over using selling tactics to market and advertise a product is especially pertinent now, with the emergence of a product that does the latter.
"To fully transform the way brands talk to their customers, it's firstly vitally important to first change the way your business talks to its workforce," writes Katya Linossi from The Drum Network, about a people and employee-first approach to creating these unique customer experiences. "In order to provide this superlative service, we need to have the right infrastructure and tools internally to meet our client's growing demands. And our employees need to not only have the enthusiasm to help clients on their own journeys of discovery, but have access to the tools and resources to help them consult better."
Putting employees at the forefront of a company's digital transformation is a suggestion that comes up often, regardless of the industry. And at a time when new tools that have the capacity to take over jobs are popping up, leading research suggests that it's essential to take this people-first approach, while embracing and not being fearful of new technologies.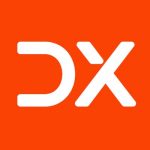 Which innovations will shape Canadian industry in 2019?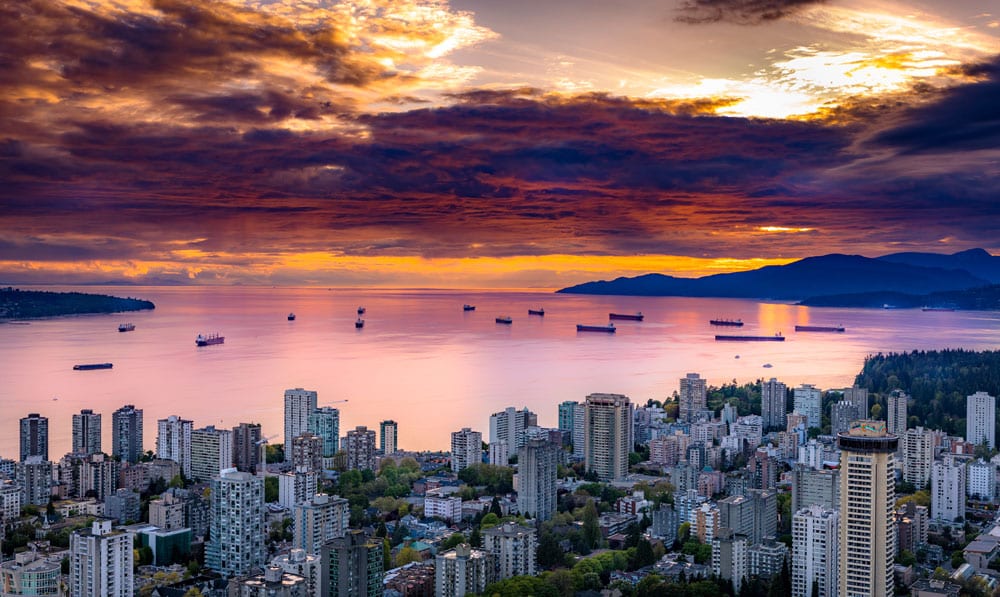 Canada is in the midst of an economic shift. New and traditional industries are increasingly being driven by innovation and these advances in technology are shifting the economic landscape at an unprecedented pace.
This is the assessment by Borden Ladner Gervais, which is Canada's largest law firm. The company has issued a new thought leadership report, titled "Top Innovative Industries Shaping the Canadian Economy".
The report weighs in on the opportunities and risks Canada faces in order to maintain its status as an international leader in innovation across eight key industries: cybersecurity, the Internet of Things, smart cities, cryptocurrency and blockchain, autonomous vehicles, fintech, renewable energy and cannabis.
To find out more about the report and its implications for Canadian businesses, Digital Journal spoke with Andrew Harrison, a partner at BLG.
Digital Journal: Where does Canada stand as a global tech innovator?
Andrew Harrison: Canada has always been at the forefront of innovation. Products developed by Canadians or Canadian companies encompass a variety of industries and include medicinal insulin, the snowmobile, the telephone, the pager, BlackBerry Messaging, IMAX, the Canadarm and the goalie mask, to name a few. Canadians are also fast adopters of new technologies; email money transfer between individuals, which was inconceivable only a few years ago, has been used by 63 per cent of Canadians.
This is why Canada is recognized worldwide for its research and technological know-how, but we have to be mindful of the challenges in a global competitive market.
DJ: What potential does Canada have to grow faster? Is this sector specific?
Harrison: Canada is well positioned to succeed and take the lead in all innovative industries, but there are definitely sector-specific challenges that could limit this growth. For example, the lack of regulation as to whether cryptocurrencies are considered securities or not is creating uncertainty, which may restrain investment in this sector.
DJ: What are the risks that could hamper innovation and development?
Harrison: For any new product, financing is always an issue; with innovation, money becomes an even more crucial element. Companies must have access to capital – including from individual and institutional investors – if they want to bring their innovative product/process to life. Evolving politics and policies can also have a significant impact.
DJ: What framework will Canada need in the future to secure its innovation potential?
Harrison: The key element is finding a proper balance between regulating the issues that might be created by the innovation itself or its use and providing a space where innovations can thrive without too many restrictions.
DJ: What does the Canadian government need to do?
Harrison: In many cases, laws and regulations were enacted long before we saw these innovative technologies and products brought to life, so they need to be updated. In certain sectors, such as cryptocurrencies and autonomous vehicles, the Canadian government has yet to provide a framework that would define the playing rules for all participants.
The government will also need to take a look at its current regulations on privacy: the coming into force in May 2018 of the European General Data Protection Regulation ("GDPR") and recent high-profile data breaches have created the need for stronger privacy guidelines. Failure to do so could prevent Canadian businesses from accessing the European market.
DJ: What can academia contribute?
Harrison: Universities play a big role in fostering innovation – they could be the home of research and innovation and incubators of ventures, entrepreneurs, and tech talent. Universities can partner with industry players and have their researchers work closely to solve key industry issues. This is already happening in Canada. The Smith School of Business and Scotiabank, for instance, have partnered to set up the Scotiabank Centre of Customer Analytics at Smith School of Business to bring together professors, graduate students and analytics practitioners to collaborate on applied research projects in customer analytics. The academia plays a big role in creating an innovation ecosystem.
DJ: What is Canada's most pressing technological need?
Harrison: There is still much work to be done to connect with Canada's rural and remote communities. In 2016, the Canadian Radio-television and Telecommunications Commission (CRTC) declared that broadband Internet amounted to an essential service and adopted minimal performance standards across Canada: 50 megabit per second download and 10 megabit per second upload. However, the evidence presented to the Committee by a variety of stakeholders shows that the digital divide remains prominent in Canada – it is estimated that it will take roughly 10 to 15 years for the remaining 18% of Canadians to reach those minimums. Canada needs to develop a comprehensive rural broadband strategy in partnership with key stakeholders and make funding more accessible for small providers.
DJ: What type of investment is needed with skills and training?
Harrison: Canada has a serious shortage of tech talent, which makes it imperative for both the government, the education, and the business sector to invest in raising and fostering STEM talents. To help businesses attract the talent they require, the federal government is offering hiring grants and wage subsidies to offset payroll costs for recent post-secondary STEM students and graduates.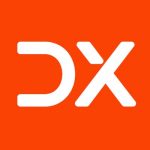 Q&A: Paul Teshima, CEO & Co-founder, Nudge.ai, on how to build a sales team that scales
One of the most important — and hardest — aspects of running a scaleup is figuring out how to transition sales from being founder- to team-driven.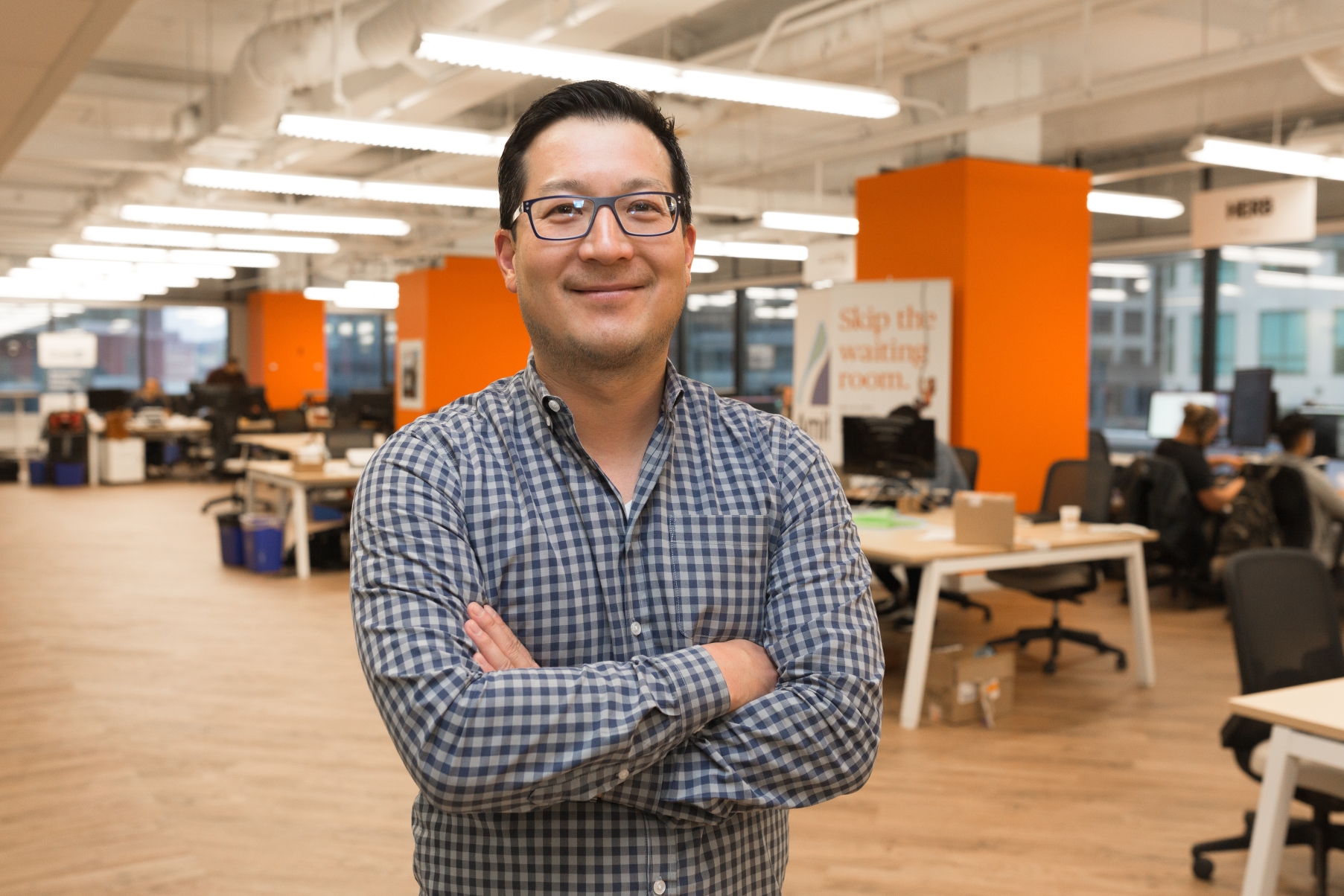 #ScaleStrategy is produced by DX Journal and OneEleven. This editorial series delivers insights, advice, and practical recommendations to innovative and disruptive entrepreneurs and intrapreneurs.
One of the most important — and hardest — aspects of running a scaleup is figuring out how to transition sales from being founder- to team-driven. Paul Teshima, CEO and co-founder of Nudge.ai, knows how important it is to growth.
Teshima is a Canadian-born serial entrepreneur who, as part of Eloqua's executive team, grew that company to more than $100 million in revenue over 13 years before it was acquired by Oracle for US$957 million in 2012.
In 2014, Teshima launched Nudge.ai, a relationship intelligence platform that helps businesses find and build the right relationships to drive revenue. He secured an office in OneEleven and along with his co-founder Steve Woods (also a co-founder at Eloqua), and they have grown the company to 22 employees, landed several major enterprise clients and more than 20,000 B2B users on the platform.
Teshima spoke with Bilal Khan, Managing Partner of M6ix Ventures and the founding CEO of OneEleven, about the hard parts of scaling a sales team. (Read our full story on Nudge.ai here)
Bilal Khan: How did you manage the transition of startup to scaleup when founders go from being the primary salespeople to building out the sales team?
Paul Teshima: One of the most important aspects of scaleups is figuring out how to transition sales from being a sales team of one as a founder to a sales team. It's also one of the hardest. Founders often overestimate how much they actually know that no one else knows, decisions that they can make in their brains at the drop of a hat in a deal cycle. It's really important to try and simplify and understand what could be translated salesperson that they can then repeat over and over again.
I also think that first hire is super critical to be much more of an entrepreneurial sales person. A classic best practice as you continue to scale is hiring them in groups of two so that you can start removing variables because it may not be the right time to transition it you didn't hire someone with the right skills. That stage is really delicate and you will need to be patient.
Khan: Have you transitioned Nudge.ai into a sales team approach as opposed to the founders?
Teshima: I'd say that we're still in founders plus a bit of hybrid sales teams. So we've got some salespeople working on that delicate transition period now. I can tell you that I'm already overestimating how much I think they know because I know and take it for granted. I mean, of course they don't know, it's in my brain still. It's about being methodical. We just brought someone in to help us really try and simplify the sales process to determine what can be scalable.  
Khan: When do you start thinking about finding a seasoned sales leader? Do you immediately find someone who can start building a sales machine or is this further down the road once you hit your stride?
Teshima: It depends on where you are on a revenue curve plus the capital you have and the talent that's available at the time. There's definitely an argument that you hire the Director of Sales first that can carry the bag and helps to scale that initial phase. But there's also an argument about hiring a hands-off VP to go build up the entire team. Both require early evidence of some form of scaling. You have some sort of process that defines how the sales process works today and there's some of the things that we know in terms of the metrics about it.
Khan: What are some of the key metrics for a sales success that you think are important?
Teshima: There's obviously the output of generating revenue in the growth program. For us, we're in a product-led model so it's a little bit different and a little newer. We look at early stage interest as signing up for a user, finding a cluster of users account — is it qualified product lead? — and then we ask if we can turn that into a trial that converts to a paying customer. We look at those stages which is a little different than the classic B2B funnel.
Khan: In Canada, we talk a lot about whether we have the sales professionals with the deep skill set to be able to scale companies and do B2B sales. Has finding sales talent been a struggle for you?
Teshima: Are there less seasoned salespeople in Canada who have gone from $0 to $100M than in the Valley? Yes. Do we need to solve that problem? Absolutely.
I've been lucky that I've been part of the business that has gone from $0 to $100M in revenue (Eloqua) and we didn't have anyone to rely on but ourselves. I think it's just a matter of going in and doing it. You are seeing lot of seasoned people coming back to Toronto and as that continues to happen you're going to see those people train others to get to the next scaling point.
[Sales] is really about the discipline of keeping in contact and helping others in your network, knowing that it will pay back over the long term. We did a study where we showed that the average head of sales has a strong network at work that's three times the size of an sales development rep, which makes sense.
Khan: I wanted to talk about B2B sales cycles. Those are really challenging time frames in cycles to manage when you're starting a company. How have you hacked in on the early stages of the sales cycle from a simple cash-flow perspective?
Teshima: The hardest part of closing an enterprise deal is first finding it and then getting involved in the sales cycle itself because they're so inundated with a barrage of outbound outreach from all these customers. The strategy I recommend to scaleups is this: You have to show some pocketed value, lock them in and then go division-to-division quickly. And do it cheaper than a competitor. Try that approach versus just the top down approach right out of the gate.
Khan: Would you do that at the expense of generating any revenue?
Teshima: Enterprises today actually have slush funds to experiment with technology where they didn't before. It is absolutely true that if they put some skin in the game, you'll have a more successful pilot. This opportunity allows you to qualify those deals earlier. I think you need to be pretty disciplined about qualifying and if you invest in the cycles and then put a price on it.
Khan: So you've landed the customer and they are paying for the product offering. You're coming to a renewal cycle and they scale back their offer. How do you address a situation like that?
Teshima: We haven't had that happen at Nudge.ai. If I think back to me earlier days at Eloqua, there were times when customers pulled back. It's only a death cycle if you don't learn from it for the other customers that are existing. You should never forget that customers can always come back in and in champions can always move jobs. You always want to do right in those situations because you never know when you're gonna meet them next in the ecosystem. Maybe they'll evaluate it differently.
Khan: How do you think through channel partners strategically?
Teshima: In cloud software, it's more challenging to have channel partners because of the nature of the product. On the technology side, there is probably good synergies. On the service consulting side, I think it's harder. If you think training your first salesperson is hard, try training channel partners all your stuff, when they have 20 competing things to sell and they're making a small margin on your product.
You first need to establish that you can direct sell your product in a repeated way before you think about channel partners. You can get lucky and find one strategic one and go big, but more often than not you're going to find that they'll get all excited, get trained and they're not going to sell anything. Even if they do close something, maybe it's not exactly the right fit. I'd say be careful with channel partners in early stages.
Khan:  Are there any books that helped you in your scale journey?
Teshima: I am probably less of a book guy than I should be as a CEO. There are two books, however, that I found helpful:

Jim Collins' book "Good to Great"

. I especially liked chapter five about managers and this idea that the best managers, CEOs and executives don't even want the spotlight. They're much better being extremely streamlined and determinedly humble, inwardly focused on driving change.

"Switch" by Chip and Dan Heath

. One thing that came out of that was this idea of focusing on the bright spot in your startup. As a founder, you're geared towards focusing on what needs fixing. It's actually better and more uplifting for the business to focus on the bright spots.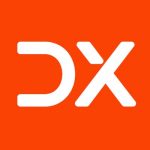 #ScaleStrategy is produced by DX Journal and OneEleven. This editorial series delivers insights, advice, and practical recommendations to innovative and disruptive entrepreneurs and intrapreneurs.
Q&A: Thomson Reuters Canada's Dr. Khalid Al-Kofahi on applying AI to business challenges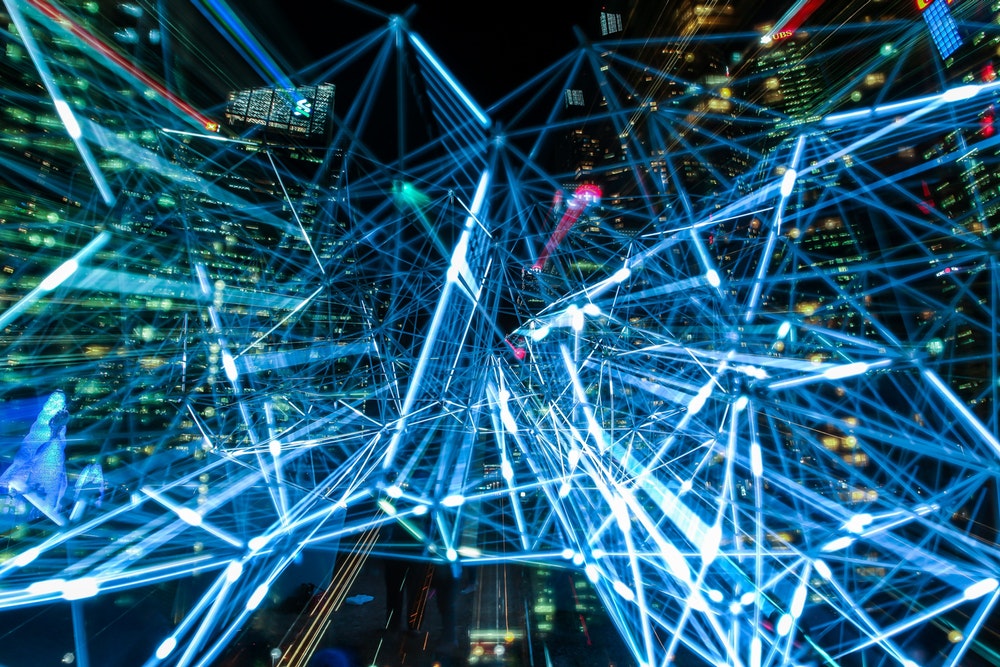 Artificial intelligence is impacting on a range of businesses and professions, moving from something niche to an activity that is part and parcel of everyday operations. Dr. Khalid Al-Kofahi, of Thomson Reuters, provides some insights.
Dr. Khalid Al-Kofahi is a leading artificial intelligence expert and the Vice President of Research and Development at Thomson Reuters Canada. Dr. Al-Kofahi heads up the company's corporate R&D work globally and he leads its Toronto-based Centre for AI and Cognitive Computing.
Dr. Al-Kofahi has expertise in applying AI to help Thomson Reuters' global customers unearth key information that help to solve their business challenges. Al-Kofahi has developed AI algorithms that have transformed the way professionals carry out their jobs.
To understand how AI is reshaping businesses activities, DX Journal caught up by Dr. Khalid Al-Kofahi.
Digital Journal: How important is artificial intelligence becoming for business?
Khalid Al-Kofahi: I don't look at Artificial Intelligence (AI) and Machine Learning (ML) in terms of a degree of importance – they are. I think of them as critical for medium and large businesses, regardless of their sectors.
AI and ML technologies are either necessary to optimize how businesses create and deliver value to their customers or part of the value proposition itself. In my opinion, businesses with a large digital footprint fall into the second category.
For example, in the information industry AI is necessary for content aggregation, enhancement, organization and delivery – at scale. AI-enabled applications deliver content, data and insights to knowledge workers within the context of their tasks and often personalized to customers' preferences.
And the figures speak for themselves: McKinsey & Company expects global economic impact of AI to be between USD $7.1 trillion to $13.1 trillion by 2025. In Canada, AI is expected to add an additional CAD $636.1 billion to the economy by 2035, according to Accenture.
DJ: Which types of sectors are set to see the greatest AI growth?
Al-Kofahi: The obvious ones are healthcare, education and transportation. Beyond that and in industries closer to my lines of business, the financial sector has been an early adopter of AI technology and I expect the growth trend to continue, if not accelerate. The tax and accounting industry will see the biggest disruption.
Not necessarily at the job level, but at the task level (e.g., within audits). Businesses – across sectors – operate in increasingly more complex regulatory environments, thus driving demand for AI-enabled applications to help them understand and comply with relevant rules and regulations. This, for example, was the driver for our most recent product, Data Privacy Advisor, which we developed jointly with IBM Watson to help data privacy professionals stay on top of those ever-changing regulations, keeping their organizations compliant.
DJ: What types of things can businesses do with data analytics?
Al-Kofahi: Every organization accumulates data and the trick is understanding how it can be leveraged for business advantage. The right data analysis can unlock business critical insights such as customer buying habits or even anticipating a fault in your machinery before the error even occurs, preventing costly repairs and downtime.
For example: let's say a Toronto-based retailer wants to open an outlet in Calgary. By gathering information from existing customers – including preferences, age ranges, socio-economic groups and spending habits – the company can run an analysis and create a general profile of those most likely to purchase at their retail shop. These profiles can be compared and analyzed against demographics in Calgary to pinpoint locations where there is a high concentration of likely customers. Ultimately, leveraging data this way helps to inform a company expansion plan.
DJ: What advantages does AI hold for the legal sector?
Al-Kofahi: The legal industry – despite its rather conservative business model – has been one of the biggest beneficiaries of AI technologies (relative to its size) and it will continue to provide fertile ground for AI scientists and engineers to have an impact. Did you know that the first commercially available search engine that deploys probabilistic rank retrieval was developed in the legal sector back in 1993? I have been developing AI and ML enabled applications for the industry since 1995 and found the sector to be extremely rich ground for AI.
The reason law is so interesting to AI researchers is that it touches upon all aspects of personal and business worlds. You have rules and regulations that govern acts and transactions. Some of these rules have been codified, others are still subject to a significant degree of interpretations. This challenge makes it interesting to natural language processing and knowledge engineering and reasoning.
Attorneys and judges often think by analogy, applying the same legal principle to many factual situations. This makes legal research a particularly interesting and challenging problem. But the rules (law) change over time through legislation and supersession and the technology needs to adapt accordingly. The adversarial nature of the law raises sentiment and polarity to a whole new level. The language you find in case law can be about childcare, medical malpractice, contracts, personal finance, tax obligations, which makes this one of the most interesting problems for NLP researchers.
These are just some examples of where AI and ML are already having a significant impact on the practice of law. Other opportunities include those focusing on reducing the cost and complexity of the law – including online dispute resolution systems, contract review, eDiscover and so on.
DJ: How about a different field, like journalism?
Al-Kofahi: AI can deliver huge advantages to journalists and we're already seeing the results in our company's own news division. Over the last 165 years, Reuters earned a reputation for gathering quality information, producing news free of bias and getting it to readers the fastest. Those pillars are still very much a part of how the news division reports on events now. But in a connected and fast-moving world, the challenge of capturing and reporting on news at scale takes on a whole new meaning.
To address this challenge, we developed Reuters News Tracer – an AI powered platform that can capture events as they are reported around the world, filter out the noise (e.g., chat, spam), identify reporting of news worthy events, distinguish between reporting of 'facts' and opinions and then algorithmically assess the veracity of this reporting. Our journalists have been using this system, which allows them to consistently, and accurately, report on events well before any other news outlets publish their own accounts. In fact, over the last year Reuters has been first in more than 50 major news stories thanks to Tracer.
DJ: Does the promise of AI sometimes disappoint?
Al-Kofahi: Yes, of course. Sometimes disappointment is caused by hype and people and organizations talking about the future – even the distant future – in the present tense. Other times, it is due to lack of understanding of inherent biases of AI algorithms especially in task-critical applications. And other times because the technology may still need additional vetting and testing.
I am not sure if this falls under this category, but the race to build the first autonomous vehicle hinges on AI and it certainly feels like we are on the cusp of a breakthrough; however, there is still risk to human life. The reality is that developments will be incremental before that safety benchmark is fully achieved. This might seem slower than the pace of some other technological developments, but the outcomes will be worth the wait.
DJ: Please explain about your work with the Toronto-based Centre for AI and Cognitive Computing
Al-Kofahi: Thomson Reuters has been applying AI technologies in products for more than 25 years. The Toronto-based centre is part of our larger R&D team which I also lead. Together, our objective is to simplify and transform knowledge work, focusing on opportunities that could be enabled by AI and machine learning.
This includes how we collect, enhance and organize content. How we deliver this content to our customers (e.g., search, recommender systems and navigation) as well as a diverse set of vertical products and capabilities that addresses specific customer challenges (for example, the Data Privacy Advisor or Reuters News Tracer). Personally, I have been focusing on attracting top talent, establishing the right culture and operating rhythm and supporting the team to ensure they are able to utilize their skills to create value for our customers and our business.
DJ: Who is the Centre aimed at?
Al-Kofahi: Our customers are across the legal, financial and risk, tax and accounting and media sectors. We aim to develop 'smart' applications that delight our customers. These are applications that are responsive (to their input), that are task focused and customer aware; applications that are robust, proactive (when appropriate) and offer an intuitive experience. This requires us to develop advanced AI and ML capabilities 'under the hood', which means we must continue attracting and retaining the very best talent in the industry – and why this particular centre is based right here in Toronto.
DJ: What are the key projects that the Centre is working on?
Al-Kofahi: The best example of our most recent work was the launch of Data Privacy Advisor. But, let me assure you there is more to come. I'd be happy to come back and elaborate on some of these projects after we launch them.