Canada's next big act is training scaleups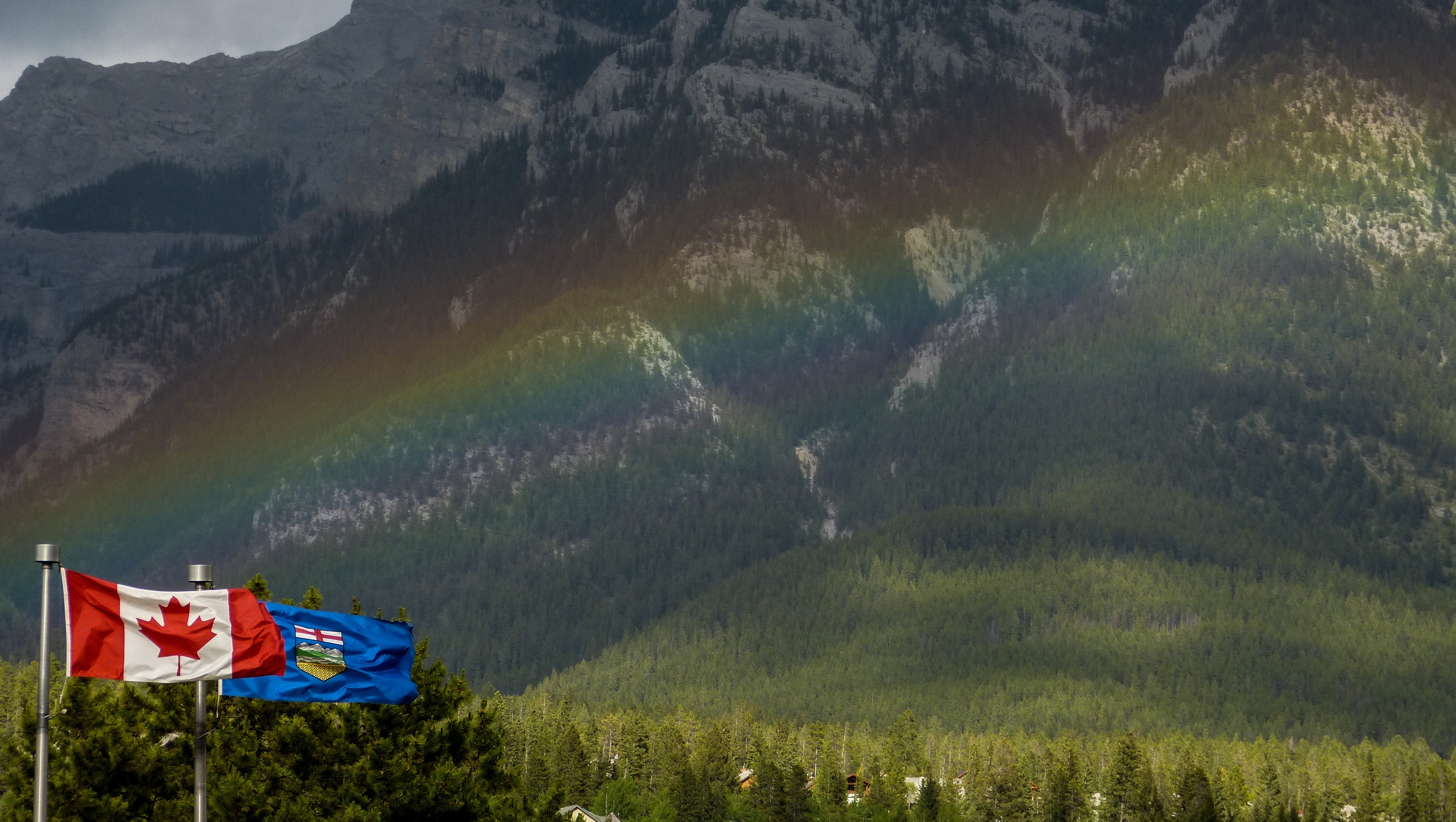 By Jack Derricourt & Chris Hogg
Jack Derricourt is the Managing Editor of Digital Journal and a contributing editor to DX Journal. Chris Hogg is the President of Digital Journal Group.
The Canadian technology landscape is booming.
Canadian companies took in $2.5 billion in funding in the first half of 2018, the strongest first half since 2000. Corporates have announced large-scale investment plans to invest in innovation and digital technology (CAE recently pegged $1 billion for the efforts) and post-secondary institutions are breaking ground to house future generations of talent (the University of Toronto is building a 14-storey building to be completed by 2021).
The Canadian technology landscape is ripening and readying for an influx and growth of more mature, internationally-focused ventures.
While scaleups make up less than five percent of Canadian companies, they create half of all new jobs in the country.

On September 26 in Toronto, Elevate ScaleUp will seek to provide helpful insights into the problems facing scaling companies. Presented by CIBC and Osler, the event features startup veterans sharing their experiences.
DX Journal spoke with Julia Kassam, Managing Director, CIBC Innovation Banking, to find out more about the next big act in Canada's innovation space.
DX Journal: With innovation ecosystems forming across Canadian cities, what excites you the most for startups in Canada?
Julia Kassam: From coast to coast, we've hit our stride as a community. The Canadian startup ecosystem has never been stronger and it is launching Canada into the global spotlight. Success stories about scaling companies of all sizes, in different industries, are generating the attention of investors and aspiring entrepreneurs. We are gaining a reputation for being diverse, collaborative and competitive.
This means that Canada is no longer an occasional destination, but a critical location for international investors to regularly visit, and for global brands to establish roots and drive their own corporate growth.
DX Journal: Canadian policymakers have made strengthening the venture capital sector a priority, with the launch of Venture Capital Action Plan (VCAP) and Venture Capital Catalyst Initiative (VCCI) underway. What does that mean for startups and scaleups?
Kassam: After years of lobbying by the Canadian Venture and Private Equity Association (CVCA), the previous government took our sector's advice and launched VCAP as an arms-length funding strategy. VCAP worked as designed; venture capital funds benefited from the capital raised and invested in several early-stage companies. The new funds that should be raised under VCCI will capitalize on that success and strengthen the sustainability of Canada's venture capital ecosystem.
What this means for entrepreneurs is that the federal government recognizes that VCAP was an appropriate initiative, and that to fuel the innovation economy, companies need a robust venture capital ecosystem to move from startup mode to scaleup mode.
It's a really strategic and exciting initiative because later-stage capital will help accelerate the growth for companies who need to overcome commercialization hurdles, expand into new markets and compete on a global scale.
DX Journal: Many startups struggle to scale because they don't have the right senior talent. What is your sense of how well positioned Canada is with experienced leaders?
Kassam: Although Canada has established a reputation for developing world-class academics and innovators, we do need to attract experienced executive talent. Everything moves at an accelerated pace in a scaleup, and the business will bend and flex in ways it never has. Canada needs more leaders who know what it takes to grow globally and ensure scaleups are well-equipped to navigate and accelerate growth.
One big benefit Canada has that helps here is as a result of our proactive immigration policy – the ability for Canadian scaleups to attract skilled talent is getting easier; our country realizes that to keep pace with scaleups, concentrated efforts are needed to establish Canada as a global technology powerhouse.
DX Journal: Canada has also been able to attract tech titans such as Google to open up offices in Toronto. What role do they play in the scaleup economy?
Kassam: They serve as training ground, but also as a competitor for talent. In the best case, people learn what it takes to be part of a leading innovator while being trained by experienced executive talent at the local divisions of firms such as Cisco or Google. For scaling companies, the opportunity to pilot their innovation becomes a realistic opportunity which can flourish into a partnership that may lead to an acquisition. A big opportunity that emerges as a result of large tech companies choosing to set-up an office in Canada is an acceleration of human capital development for the ecosystem.
What we are also seeing more of is that global innovators are setting up their R&D centres in Canada. A great example this summer was Samsung announcing an AI Centre located within MaRS, led by a Toronto-based academic. Again, another opportunity for scaleups to be close to the heart of global innovation. That is huge potential waiting to be unleashed.
DX Journal: How is the Canadian startup ecosystem helping to train talent?
Kassam: Serial entrepreneurs and investors share mistakes and success stories which help shape and accelerate scaleups through collective learning. What truly makes the Canadian tech ecosystem unique is our mindset to foster entrepreneurial spirit; and a great example of how we do that is by bringing the startup community together.
Elevate, Canada's largest tech festival and one that CIBC Innovation Banking is sponsoring, is the perfect example of creating the right information and network opportunities so that we can collectively benefit from the existing momentum in Canada's innovation ecosystem and drive our entrepreneurial culture forward.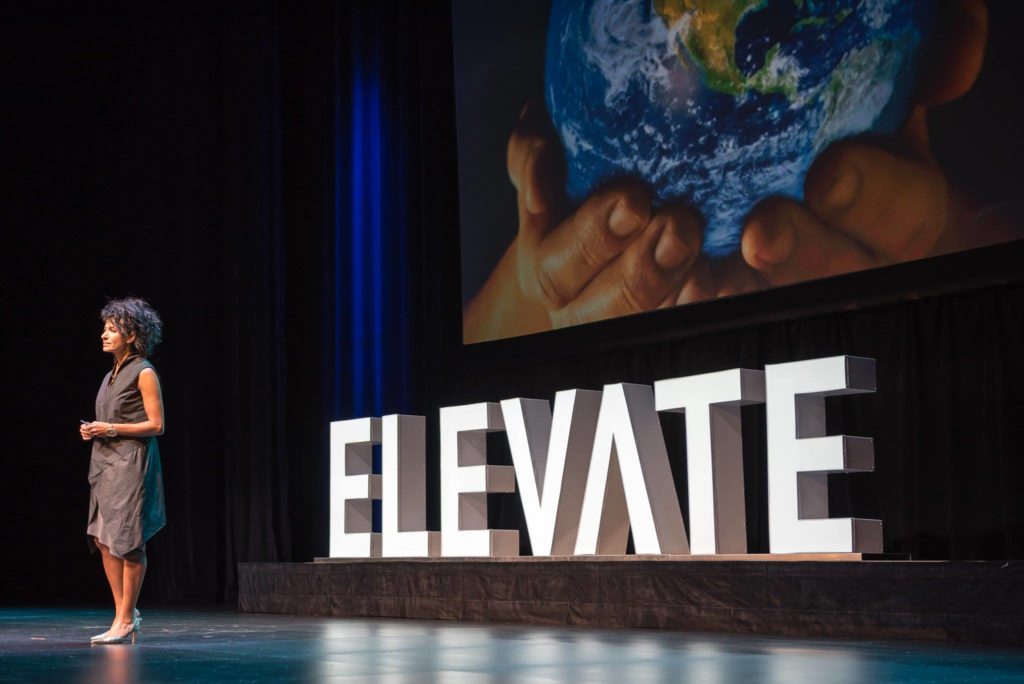 DX Journal: What's the next step for the Canadian scaleup story?
Kassam: Canadian scaleups will continue to tackle the unique challenges that come with scaling a business; however, they will think in a global context earlier than ever before. Scaleups need to strategically choose the right capital partners for their growth – ones that open doors to new markets. There needs to be an emphasis on attracting top talent earlier in the growth cycle to help drive international perspectives and opportunities.   
To hear more from industry leaders who have scaled real businesses (and have the scars to prove it), get a ticket for Elevate ScaleUp, happening September 26, 2018 in Toronto. Presented by CIBC Innovation Banking and Osler, the event will provide real insights from entrepreneurs and tech veterans who have spent years in the field, on everything from hiring, to financing, to distribution.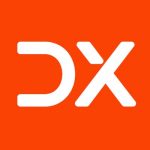 DX Journal covers the impact of digital transformation (DX) initiatives worldwide across multiple industries.
LiveWorx pushing event model into storytelling festival
The manufacturing space might not be the first place one would think to look for extraordinary events. But once you meet LiveWorx, your view of B2B events is likely to change entirely.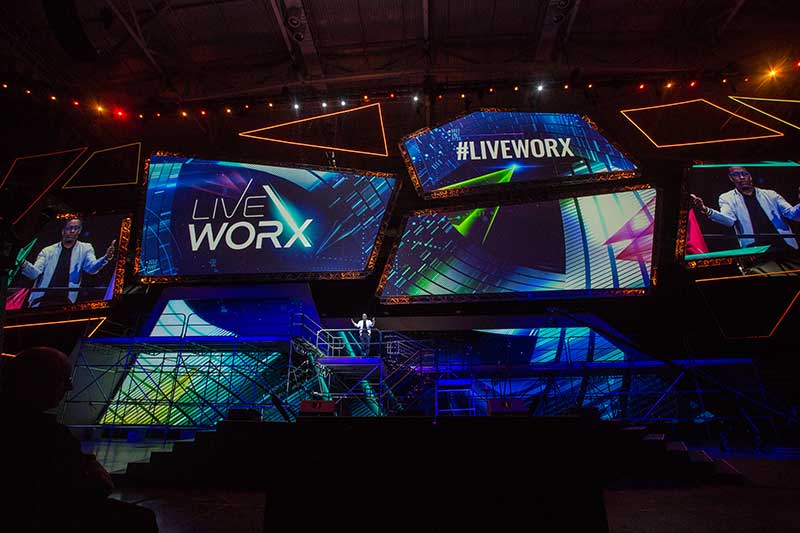 The manufacturing space might not be the first place one would think to look for extraordinary events. But once you meet LiveWorx, your view of B2B events is likely to change entirely. 
Hosted every June in Boston and attracting a crowd of technologists, engineers and manufacturing leaders, LiveWorx is transforming the traditional event model into a technology storytelling festival.
Keynotes have included the NFL's CIO, the former CTO of the United States, and an AI expert who created a plant-robot hybrid (seriously). Show floor demos include a live augmented reality experience used to service farming equipment; the ability to leverage CAD designs in real-time to customize a yacht right before your eyes; and generating real-time IoT data from beer taps. 
Between demos and keynotes, the event peppers the experience with celebrity-hosted socials spanning the Boston seaport, including guest appearances by actor Paul Rudd and Game of Thrones stars Richard Madden (Robb Stark) and Alfie Allen (Theon Greyjoy).
To learn more about how LiveWorx is changing Boston's event scene, DX Journal spoke with some of the team behind the curtain.
LiveWorx has lived its own digital transformation

LiveWorx was born inside PTC, a global software company that works in the industrial space helping manufacturers use technology to drive digital transformation. The event was initially launched (under a different name) for PTC software clients to come together and share best practices.
Over the last four years the event has changed entirely. 
LiveWorx moved into the Boston Convention Center in order to create space for exciting new programming, including main stage experiences with aerial acrobatics, a life-size transport truck and 3-level stage, dozens of technology demos and hundreds of breakout sessions from digital transformation leaders. 
And the shift in the event's model and experience worked. LiveWorx grew from an average attendance of 1,500-1,800 people in 2015 to more than four times that number today.
One of the visionaries behind the transformation is Devin Cleary. A self-described "renaissance experiential marketer" and vice president of experiential marketing for PTC, Cleary spearheads the vision for LiveWorx with a team of nine.
Cleary's broad range of career roles include work as senior director of resources for the American Red Cross and as an events experience strategist with sales and marketing software company Hubspot. This mix of wide, varied experience powers the core of LiveWorx's interdisciplinary presentation. 
At its core, LiveWorx stands out because of its team's relentless focus on creating moments of surprise and delight that demonstrate a deep connection between humans and technology.
"I look in the most unfamiliar places for inspiration," Cleary said in an interview with DX Journal. "We look at multiple inspiration facets, from fashion to pop culture, to science, to literature, to history, to futurism. We do everything from blogs to videos to interviews, to participating in things like a fashion week so that we can get a sense of how everything can fit together. We take major global trends and translate them into a business context."
LiveWorx features a vital reimagination of the expo hall called Xtropolis that provides demonstrations of full production cycles and the technology powering the future of manufacturing — IIoT, blockchain, AR, VR, AI, 3D printing, spatial computing — and how they all work together within a living, breathing business setting. And with a 200,000 foot exhibition area and more than100 exhibitors, the event floor has become a storytelling festival.
"The desire that we have to drive our company's message into the marketplace is to communicate value," said Eric Snow, senior vice president of corporate marketing at PTC, in an interview at LiveWorx. "I think we have sort of found a little bit of a secret sauce here, that if you combine education with entertainment and really delight people by using physical objects as a canvas to share digital stories, that can really be memorable and repeatable and shareable."
A learning experience curated to impress
With so many technology events out there, it's hard to stand out. But LiveWorx pushes a hands-on, multi-disciplinary approach to its technology tracks and featured displays that captivate its audience, boosting the attendee numbers each year. PTC even encourages competitors to attend in order to better amplify innovation and benefit the education of the thousands of attendees at LiveWorx.
"Over the last three or four years we've really transformed LiveWorx and sought to have the event transcend PTC," said Snow. "We would like to have people come to this event who do business with PTC, or don't do business with PTC, because we think there's a tremendous amount of learning that the whole community can experience and share with each other."
That learning is another key differentiator for the event.
"The benefit of going to LiveWorx is that you can accelerate your learning cycle and absorb and adopt a year's worth of education in less than seven days," said Cleary. "That is incredibly powerful. But don't take my word for it, just look at the 7,000 individuals and technologists who are coming yearly and recognize the boutique quality of how we orchestrate and lay this out. We're not just focused on the trends — we're focused on everything to make sure no one is left behind."
The journey of each attende
e is intended to be intuitive and holistic said Cleary. The event team designs the program so that everyone — be it technologists or business leaders — can begin their LiveWorx experience by investigating a specific technology track. Those early explorations are then expanded upon through hands-on demonstrations and additional content that look to engage with the issues attendees are facing in their organizations.
The process is intended to be open-ended, said Cleary, so that the event delivers insights to everyone, no matter what their background is.
Driving tech events into the future
Cleary has big ideas for LiveWorx and where it goes next.
"I want to make sure that companies out there with other events that are comparable in size want to partner with us," said Cleary. "We should come together to create the mother of all technology events that changes the way people interact, the way they network and the way they absorb content."
The event is also pushing ahead with a diversity focus that other tech conferences should take note of, committing to 50 percent of presenters to come from diverse backgrounds inclusive of gender and race within the next three years. And that goal is already seeing results — 11 percent of attendees self-identified as women in 2018 and that number increased to 21 percent in 2019.
Cleary noted that in its initial efforts to increase diversity and inclusion at the event, LiveWorx has provided same sex bathrooms and women's mentorship workshops in order to empower the next generation of female leaders and technologists.
"This is a personal passion project of mine, and it's something that I'm so grateful that the rest of the organization has fully embraced and will continue to embrace as we go onward," he said. "This is an event that is truly setting a trend and leading the events industry, changing the way the industry works and operates."
Pushing ahead with diversity goals is all part of the holistic, human event that Cleary and his team are working hard to build.
"For me, at the end of the day, it's not just about the success of the event in terms of the numbers, the growth and the acceleration. It's really about the ways we operate and cooperate, and the way that technology is allowing us to free up our time so we can focus on more creative and innovative tasks. The sky is really the limit."
So what's next for LiveWorx?
The event has already started hosting smaller co-located events as part of the larger event offering and it will head further in that direction under the vision of "we are better together."
The event will also look to expand outside its current home at the Boston Convention and Exhibition Center to create hubs around the city and include the entire tech ecosystem in a week-long innovation festival.
"The event we're producing in 2019 will look minuscule compared to the event we'll be orchestrating in 2021," Cleary said.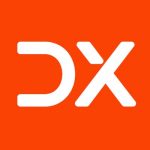 DX Journal covers the impact of digital transformation (DX) initiatives worldwide across multiple industries.
Data-Centric Innovation Day panelists predict the future of DX technologies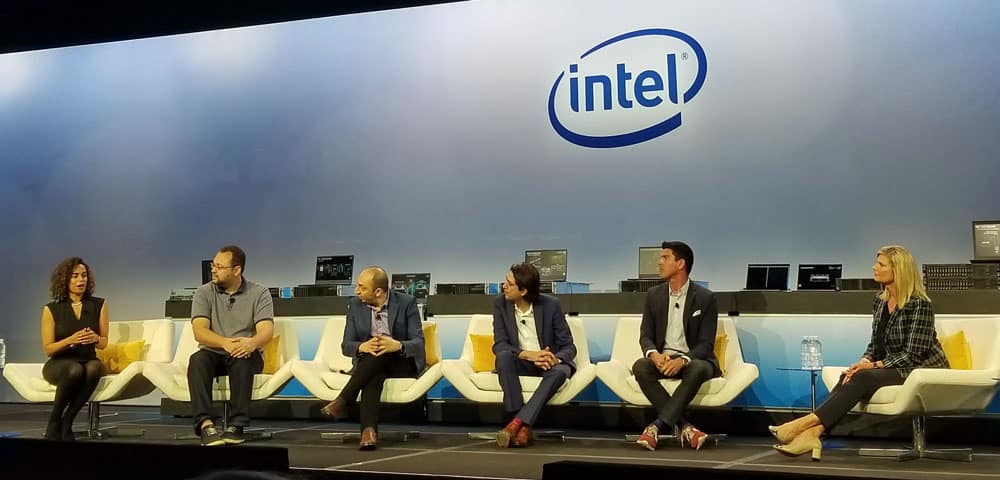 Intel made some big announcements at the company's Data-Centric Innovation Day in San Francisco. Business leaders from tech and enterprise gathered to discuss how data specifically, and digital transformation technologies as a whole, are driving change throughout industries across the globe.
"Less than 2 percent of the world's data has been analyzed,"
creating great, untapped opportunity ahead for @IntelBusiness says Navin Shenoy, GM of Intel's Data Center Group#datacentric #DX pic.twitter.com/z2jQnD0Snc

— DX Journal (@DXJournal) April 2, 2019
Data, AI and Analytics
While it may seem like data and AI are pushing enterprises to evolve at light speed already, the best is yet to come, according to Intel's panelists at Data-Centric Innovation Day.
Madhu Matta, VP & GM of High Performance Computing and AI at Lenovo, says he believes AI is still in its infancy, and companies like Lenovo and Intel need to make AI easier for customers to harness. Dirk Basenach, Senior Vice President, SAP HANA, concurred, adding that explainable artificial intelligence will be key in the coming years, as customers are not adapting to AI because they don't understand why it's working.
Adding to the AI conversation,VP Product Development at IBM Data, Madhu Kochar, said that there is "no AI without IA" (information architecture) — indicating that business leaders who are paying attention to their information infrastructure are best positioned to develop value from their AI processes and tools.
Madhu Matta, VP & GM of High Performance Computing and AI at @Lenovo, says he believes #AI is still in its infancy, and companies like Lenovo and Intel need to make AI easier for customers to harness @mmmatta18 #datacentric pic.twitter.com/rqqFZJnmeX

— DX Journal (@DXJournal) April 2, 2019
Regarding data and analytics, Alex Lam, Vice President and Head of Fujitsu's North American Strategy Office, indicated that with the volume of data being the biggest challenge for Fujitsu's customers, the next big question is, "how do they shift gears and start looking at the relevance of data?" The ease of use when it comes to data management is not where it could be, said Lam, in order to allow enterprises and businesses to work smarter with their data on a regular basis. The heterogeneity of database systems is also a challenge for vendors, driving serious demand for data engineers.
The panelists made some predictions on where they see things headed for AI, data and analytics in five years' time:
Kochar emphasized the need for developing trust in relation to AI, stating "I do think AI is going to generate a lot more jobs", and foresses the development of devices which will help humans in every part of our lives

Matta said he hopes to see a move to machine-supporting-machine processes, rather than the machine-supporting-human processes which currently dominate AI practice

Ravi Pendekanti, SVP of Server Solutions for Dell, forecast that by 2024, 20-30 percent of the data being collected will be analyzed (as opposed to the meager two percent, according to Intel, being analyzed currently) and hopes to see the creation of prescriptive AI, touching on the cognitive side of the technology's development

Lam said that as AI is incorporated more into edge computing processes, we will see more of what AI can deliver, from the home to the smart city
The changing face of networks
The promise of edge computing and the rise of 5G networks excited the panel moderated by Sandra Rivera, Intel SVP, GM, Network Platforms Group.
While Rivera asked panelists to nail down a killer use case for 5G and edge computing, the field is just too wide for the panel to have come to a conclusive answer. Quanta Cloud Technology President Mike Yang did mention early success for enterprise: Rakuten's deployment of 5G technology has helped the company to provide better service to its large user base, boosting the company's revenue growth. Looking ahead, Nokia's Sandro Tavares made the case for cloud gaming, using 5G networks in order to increase the reach of the gaming industry to a whole group of people currently out of the market, with edge-based operation to create a high-latency service.
The panel also discussed the developing trend of networks administering to thing-to-thing networks, rather than person-to-person, as the IoT continues to evolve. Chris Wright VP and CTO at Red Hat emphasized how this evolution in networks will benefit remote medical care, smart city environments, and enterprises. While adopting 5G is not as appealing as some other technological projects, argued Wright, they will seriously move the masses forward when it comes to sustainable revenue models for bigger parts of the tech industry.
Life in the cloud
As the cloud panel at Data-Centric Innovation Day made apparent, we are still in the early stages of seeing exactly where cloudification is headed and what kinds of services businesses will be looking for from cloud providers.
There are many directions multi-cloud environments could go in the next few years. But in these early days of cloud adoption, said Paul Nash, Group Product Manager at Google Cloud, the focus remains on customers who are trying to make the right decisions about what kind of cloud to move to; it's a question of determining the right workload in the right place for the right business case. Microsoft Azure's Senior Direct Talal Alqinawi expanded on this point by indicating that providers are no longer building the cloud and then waiting for people to use it whole-cloth, but building it with customers and what they want in mind first and foremost.
Alqinawi outlined the three aspects of cloud services that people are asking for currently:
discovery/assessment — is the cloud the right answer for the solution?

help me move to the cloud

help keep me in the cloud
Connecting these three aspects of cloud will drive value and improve service quality as a whole, said Alqinawi.
Moderator Lisa Davis, Intel's VP, Data Center Group, GM, Digital Transformation and Scale Solutions, asked the panelists for what they saw as the biggest challenges customers are currently facing in the multi-cloud environment:
Kit Colbert of VMware pointed to IT operations, as he sees people dealing with the complexity of rolling out operations across multiple locations
Gurmeet Goindi of Exadata at Oracle pointed to uneven, siloed data visualization being seen by data stakeholders, not meeting the requirements of that customer; Goindi said that AI and ML will help this, creating a unified access method for data

Alqinawi pointed out the need for consistency of products across cloud environments; while also mentioning how crucial it will be to develop seamless, secure user experiences in the cloud

Nash indicated that reckoning cost and financial control in terms the customer can relate to will be key; making the new, cloud-oriented resource economy more visible makes the customer feel more in control and comfortable with the cost of cloud options

VP and General Manager of Hewlett Packard Enterprise Krista Satterthwaite said that people are looking for a different kind of help for cloud, and the the challenge lies in managing and recruiting talent; HPE has invested in a variety of different enterprises to meet this requirement
The panel discussions during Intel's Data-Centric Innovation Day showed that, while there's a lot to be aware of as great changes sweep through enterprise businesses, the animated discussion from Intel's partners showed there's also a lot to be optimistic about.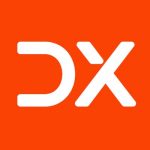 Intel embraces DX at Data-Centric Innovation Day
Intel's recent Data-Centric Innovation Day in San Francisco showed how the company is putting digital transformation at the forefront of its business strategy, to build a bridge from its former position as the big name in PC CPUs, toward a more agile future. In a competitive world of business technology startups and scaleups, Intel is putting its DX foot forward, and showing how the company's own innovations can help its global customers to embrace the wins that comes with digital transformation.
While the event was a product launch for all intents and purposes, there was a bigger story going on at Data-Centric Innovation Day: the positioning of Intel as a data-centric enterprise and the company's emphasis on collaboration with its customers around the world as they undertake digital transformation.
At the event's outset, Intel CEO Robert Swan predicted that the company's data-centric total addressable market will be 200 billion by 2022. As a continually growing number of organizations move to the cloud, and C-suites continue to look to AI and analytics to develop their competitive advantage, this kind of market growth for the IT giant seems reasonable.
At the core of Intel's data-driven shift is the customer experience. As Swan stated at the event, Intel is looking to become 'customer-obsessed' through the company's new focus on data. While the role of a processor or a new hardware product within enterprise organizations has not radically shifted — it remains just one piece within the larger technology structures powering digital transformation — Intel's attitude around their hardware and software offerings, and how they play into the customer's overall business technology experience, has certainly taken a big leap forward.
In a press release for the event, Navin Shenoy, Intel executive vice president and general manager of the Data Center Group, noted that the new technology was all about putting data first:
"Today's announcements reflect Intel's new data-centric strategy. The portfolio of products announced today underscores our unmatched ability to move, store and process data across the most demanding workloads from the data center to the edge. Our 2nd-Generation Xeon Scalable processor with built-in AI acceleration and support for the revolutionary Intel Optane DC persistent memory will unleash the next wave of growth for our customers."
Intel unveiled a new range of products, including the next generation of Xeon Scalable Processors. The new Xeon line was designed with DX tasks in mind, and the processors look to aid Intel clients with AI processes, cloud and edge computing and with running rapidly growing workloads. The new processors feature DL Boost, a unique inference acceleration offering designed specifically for AI-heavy processes.
The technology giant also emphasized the security enhancements of the new range. VP of Digital Transformation at Intel, Lisa Davis, announced during the event that Intel has partnered with Lockheed Martin to create hardened, full-stack security solutions for CIOs and CESOs. Processing and moving more data than ever requires ever-evolving security, and Intel made a point of emphasizing their dedicating to this element of their new product line.
DX at the heart of Intel's announcements
For an established tech company like Intel to take on data in such a massive way should be no surprise to digital transformation diehards. But for those still hesitant to take on data management as a bigger part of their organization, Intel's focus on moving, storing and processing every bit of client data should act as a wakeup call for those still holding out when it comes to digital transformation efforts.
The shape that Intel's technology is taking, as innovations like DL Boost and the cloud-centric nature of the company's new security offerings show, is all about meeting the digital transformation needs of customers around the world.
"You can't digitally transform as an organization if you're focused on aging IT practices," said Intel Canada's Phil Vokins during an interview on the day of the event. "I think the one thing we've seen today which we should all be excited about is the range of capabilities and performance that we're enabling, which was unthinkable even a couple of years ago. It's not just about the performance of the processor, but look at the memory we can have per socket now. This will really enable businesses to take advantage of the information they have."
Collaboration with partners and clients key
This focus on a holistic approach to data is not something Intel is doing on its own. The emphasis of Intel's Data-Centric Innovation Day was so clearly on collaboration, with many major players in the IT and enterprise world contributing to the event. During his keynote, Shenoy was vocal about Intel's broad set of partners and customers, emphasizing branching out and building a bigger business ecosystem.
Every technology showcased during the product launch was tied back to one of Intel's global partners: AWS, Vodafone, Twitter, Microsoft, Alibaba, and other companies were featured and promoted through Intel's own announcements. Featuring partners like this led to some very conversational panels on the nitty gritty of DX throughout the day's events. But this collaborative approach to the technology also highlighted another aspect of Intel's digital transformation journey.
Vokins said that, for Intel, the process of digital transformation is also a question of interpreting what's happening in the world of business technology and turning that information into valuable insights to improve performance.
"We're in a very fortunate position, given our market share, that we have huge amounts of information and resources and access to leading businesses. So we need to make sure that we can disseminate, understand and rearticulate that information back."
Vokins emphasized the need to collaborate around each digital transformation insight, "so that we can all learn from it, and learn how customers are embracing technology to rapidly improve performance."