Companies like IKEA and Accenture are following in Google's footsteps to stay ahead of the curve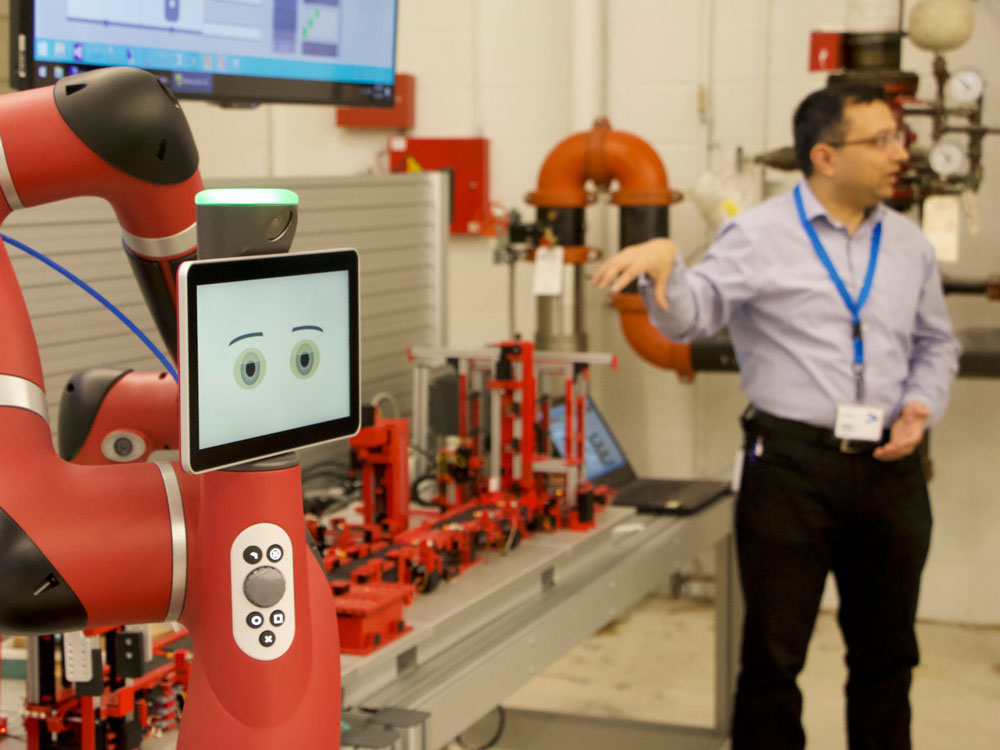 Home Depot, IKEA, and Accenture are examples of major companies with innovation labs.
The labs are designed to attract the brightest minds in technology, giving them a place to channel their entrepreneurial spirit with the security of working for an established organization.
Companies benefit too, because they're less likely to lose their top talent to the startup world.
Alphabet, Google's parent company, has a famous innovation lab called X.
"It's like being an entrepreneur," said Tomas Chamorro-Premuzic, "minus the risk."
Chamorro-Premuzic, a psychology professor at Columbia University and the chief talent scientist at Manpower, was referring to "intrapreneurship." It's a general term for acting like a company founder, but within the confines of an established organization — typically in what's called a corporate innovation lab. Think X,Alphabet's research and development team that's also been called a "moonshot factory."
Across industries, intrapreneurial opportunities have grown relatively common. And while few are as glamorous as traditionalentrepreneurship can seem— you are, after all, working for The Man — there can be practical benefits for both individuals and organizations.
Specifically, Chamorro-Premuzic mentioned money. As a startup founder, you never know "if you're going to be bankrupt in one or two years," he said, adding, "The likely outcomes for founders or entrepreneurs are very bleak." Working under the umbrella of a major corporation provides financial and job security, since you aren't constantly hunting for funding.
The business case for intrapreneurship, according to Chamorro-Premuzic, is simply that companies aren't losing their most driven and most talented people to the startup world. Instead, companies dangle the prospect of relative freedom and creativity and hope that aspiring entrepreneurs will snatch it up.
To be sure, intrapreneurship has its detractors. In 2017, Anderee Berngian listed on VentureBeat all the companies that have closed their innovation labs in the last few years, including Nordstrom, Microsoft, and Coca-Cola. One potential reason Berngian floats: "Google has millions to spare" on failed projects. "Most companies don't."
Business Insider took a look at three corporate innovation labs, the kinds of challenges they're tackling, and the creatives they're hoping to attract.
IKEA's 'global future living lab' aims to head off impending disasters like food insecurity
One of the corporate innovation labs that's received the most media attention is IKEA's Space10. A "global future living lab" launched in Copenhagen in 2015, its creations include hydroponic farms and IKEA Place, an augmented-reality app that lets you see how furniture would look in your home.
"IKEA's overall mission is to create a better everyday life," said Simon Caspersen, cofounder of Space10. "We are basically set up to see how they can live up to that mission in new ways, that their current business is not delivering on." That means tackling current and coming challenges such as food insecurity and loneliness in cities, Caspersen said.
Only 25 people have full-time jobs at Space10. The lab then hires project specialists for temporary stints, or "residencies," as it calls them. Space10 also collaborates with different startups whose interests align with theirs.
Caspersen made the case for working at Space10 this way: "You are put together with some other incredible people that don't necessarily share your background or expertise," adding that "otherwise people often work in silos." An engineer might be working alongside a farmer, for example.
Plus, there's the exposure that a fledgling startup wouldn't ordinarily receive. "We do a lot to really highlight and promote the people that are part of the journey," Caspersen said.
Home Depot's innovation lab is tapping into college students' technological prowess
OrangeWorks is Home Depot's innovation lab, located on the campus of the Georgia Institute of Technology in Atlanta. The goal is to evaluate emerging technologies that could change either the customer experience or corporate operations (the lab isn't looking into products that would wind up on shelves).
The lab was launched in 2015, and since then it's produced things like a virtual pallet stacker, which moves heavy items around the warehouse. Anthony Gregorio, a senior manager at the Innovation Center, described the technology that led to the pallet stacker as a "3D Tetris for shipping containers that allows us to be as efficient as we possibly can."
Like Space10, OrangeWorks has a small core team: Just eight people, with varying technical skill sets, work there full time. About 60 Georgia Tech students also pitch in at OrangeWorks. Recently, Gregorio said, the team has been working on ways to use computer vision for inventory tracking and customer-service opportunities.
As for why someone would want to join OrangeWorks instead of starting something on their own, Gregorio said it's all about the "size, scale, and resources that an enterprise like our own can provide."
He used data as a prime example: "If somebody's trying to do something in the data analytics space, readily available data that'll help them build out their model isn't always something that's possible. … Something our size, we're able to provide that."
Accenture's innovation hubs are helping their biggest clients avoid 'disruption' by getting creative
At Accenture, employees know that their clients — which include many Fortune 500 companies — are at constant risk of getting "disrupted" by new technology. That's a major reason why Accenture is working on launching at least 14 innovation hubs in the US by 2020, putting some of the most creative minds in digital technology to work serving their clientele.
"One of the things our clients suffer from a little bit is they're part of large corporations with a lot of cultural inertia," said Bob Markham, managing director at Accenture Digital. "They don't always get exposed to a lot of diversity of thought."
Markham heads up the Chicago innovation hub, which was the first to launch, in 2016. It now has 600 full-time employees and is collaborating with four startups. But Markham said that it can be hard to attract top tech talent in the midwest.
What's more, Markham said, "our large enterprises sometimes have a mentality that they have to do it themselves." However, "oftentimes there are startups that have been thinking about the same problem."
By collaborating with that startup, the organization can have a minimum viable product in four to eight weeks, as opposed to a year, and spend "hundreds of thousands of dollars less than if they were to try to do it on their own," Markham said.
One example is the Washington, DC innovation hub's work with Marriott, whose business has been disrupted by online booking agencies like Kayak and Expedia. Accenture invested in a venturing arm that could help Marriott find startups that were thinking bout "travel experiences," such as a digital concierge.
In return, some startups receive mentoring, and all learn how to scale their product or service in a corporate environment.
Intrapreneurship isn't for everyone
While a job at a corporate innovation lab might seem thrilling, Chamorro-Premuzic sounded a note of caution.
"Not everybody is well-suited for this. It's really a minority of people who will thrive and enjoy and be good at this kind of job," he said. "But I think there's still an opportunity because many young people who decide to launch their own businesses could be employed by these largest corporations and basically do the same thing."
This article was originally published on Business Insider. Copyright 2018. Robot delivery: Bots will be bringing parcels to your home
Ford, FedEx and Amazon are each at an advanced stage with autonomous robot delivery vehicles, designed to bring packages to the doors of businesses and homes. Several successful pilots have been completed.
Each robot looks different but the objective is similar — getting a package to a customer using an autonomous machine. The aim of these new robot delivery tools is to boost efficiency and eliminate the need to pay people to carry out the final part of the delivery process.
Ford / Agility Robotics
Ford, more commonly associated with cars and trucks, is partnering with legged locomotion specialist Agility Robotics to assess how self-driving car deliveries can be improved. The project objective is to ensure self-driving vehicles can accomplish something that's been very difficult to accomplish: carrying out the last step of the delivery, from the car to the recipient's front door.
The two companies hope the answer is a two-legged robot called "Digit".
Digit has been designed to approximate the look and walk of a human. The robot is constructed from lightweight material and it is capable of lifting packages that weigh up to 40 pounds. In tests, Digit has been shown to be capable of going up and down stairs and to negotiate uneven terrain, thanks to the use of LiDAR and stereo cameras.
FedEx
The courier delivery services company FedEx is developing an autonomous delivery robot designed to assist retailers make same-day and last-mile deliveries to their customers. The device is called the FedEx SameDay Bot, and the aim is to deliver packages by bot directly to customers' homes or businesses the same day. The device has been developed in collaboration with DEKA Development & Research Corp., run by Dean Kamen, the inventor of the Segway.
The FedEx device is the most adventurous of the three, in that it will cross roads and is destined to cover longer distances. The interaction with roads is supported by machine-learning algorithms to help the robot to detect and avoid obstacles, plot a safe path, and to follow road and safety rules.
Amazon Scout
Amazon's autonomous delivery robots are about to begin rolling out on California sidewalks. Amazon Scout will begin with delivering packages to the company's Prime customers residing in Southern California. The new Amazon device will work during daylight hours, providing small and medium-sized packages to customers. The Amazon Scout is a six-wheeled electric-powered vehicle around the size of a small cooler. In terms of movement, the Scout rolls along sidewalks at what's described as a walking pace.
Amazon began testing out the Scout in January 2019, running a pilot program using six machines to deliver packages in Snohomish County, Washington. Vice president of Amazon Scout Sean Scott said: "We developed Amazon Scout at our research and development lab in Seattle, ensuring the devices can safely and efficiently navigate around pets, pedestrians and anything else in their path."
Following the success of the pilot — where the Scout autonomously navigated the various obstacles commonly found in residential neighborhoods like trashcans, skateboards, lawn chairs, the occasional snow blower and more — the device is ready for a wider launch.
The wider launch will feature a small number of Amazon Scout devices, delivering Monday through Friday, during daylight hours in the Irvine area of California, according to Smart2Zero. Customers will order items as they would normally, but in some cases their Amazon packages will be delivered by an Amazon Scout. To make sure things go smoothly, each Scout will initially be accompanied by a human "Amazon Scout Ambassador."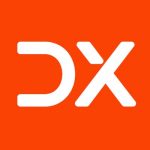 Amazon adds fear detection and age ranges to its facial-recognition tech as the Border Patrol looks to award a $950 million contract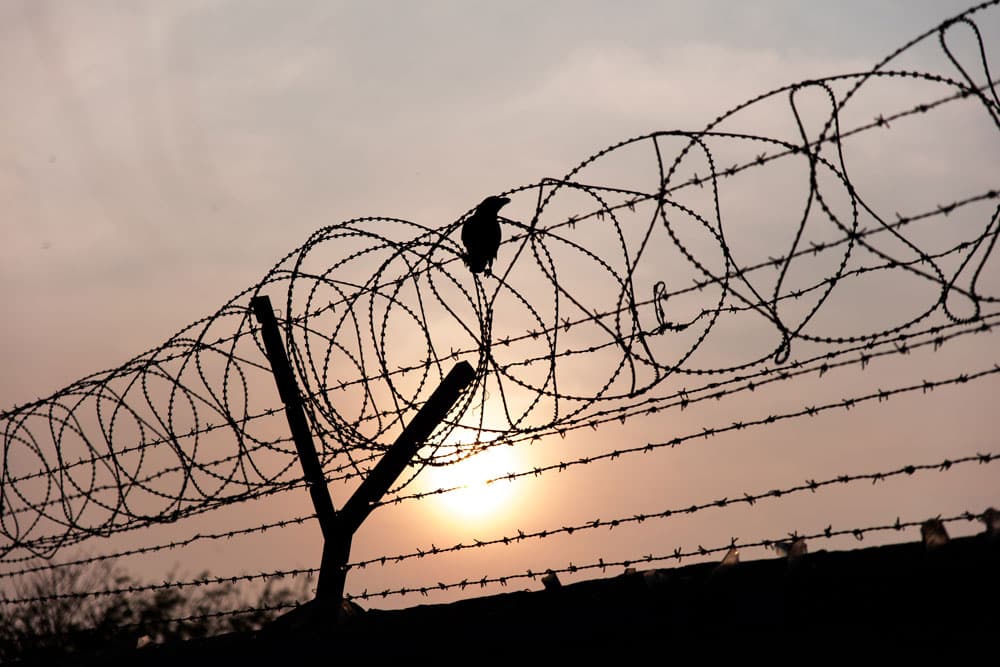 Amazon Web Services has added several new features to its facial-recognition technology, Rekognition.
This includes expanded age-recognition capabilities and the new ability to recognize fear.
Rekognition is a controversial technology and has been the subject of much criticism and protests — from both inside and outside Amazon.
These new features drew some flack from commenters on Twitter.
Meanwhile, the US Customers and Border Patrol is looking for quotes on a sweeping new border protection system that includes more facial-recognition tech.
Amazon Web Services has expanded the capabilities of its controversial facial-recognition technology called Rekognition.
It now better detects more age ranges and it can also detect fear, the company announced in a blog post on Monday.
The company explained (emphasis ours):
"Today, we are launching accuracy and functionality improvements to our face analysis features. Face analysis generates metadata about detected faces in the form of gender, age range, emotions, attributes such as 'Smile', face pose, face image quality and face landmarks. With this release, we have further improved the accuracy of gender identification. In addition, we have improved accuracy for emotion detection (for all 7 emotions: 'Happy', 'Sad', 'Angry', 'Surprised', 'Disgusted', 'Calm' and 'Confused') and added a new emotion: 'Fear'.Lastly, we have improved age range estimation accuracy; you also get narrower age ranges across most age groups."
Earlier this month AWS also announced that Rekognition can now detect violent content such as blood, wounds, weapons, self-injury, corpses, as well as sexually explicit content.
But it was the news of more age ranges and fear detection that was met with comments on Twitter.
Just last month several protesters interrupted Amazon AWS CTO Werner Vogels during a keynote speech at an AWS conference in New York.
They were protesting AWS's work with the U.S. Immigration and Customs Enforcement (ICE) and the family separation policy at the Southern Border. Amazon hasn't acknowledged whether ICE uses its Rekognition technology, but the company did meet with ICE officials to pitch its facial-recognition tech, among other AWS services, as revealed by emails between Amazon and various government officials obtained by the American Civil Liberties Union Foundations.
Amazon's Rekognition has come under fire from a wide range of groups who want the company to stop selling it to law enforcement agencies. In April, AI experts penned an open letter to Amazon about it. Civil rights group have protested it. 100 Amazon employees sent a letter to management last year asking the company to stop selling Rekognition to law enforcement. Another 500 signed a letter this year asking Amazon to stop working with ICE altogether.
"AWS comes under fire for Rekognition sales to the federal government, who in turn is building concentration camps for children, and AWS's response is to improve 'age range estimation' and 'fear detection' in the service? Are you f– KIDDING ME?!" tweeted Corey Quinn from the Duckbill Group, a consultant that helps companies manage their AWS bill. Quinn also hosts theScreaming in the Cloud podcast.
Another developer tweeted, "In 25 years we're going to be talking about how AWS handled this situation in the same way we talk about how IBM enabled the holocaust. Every engineer and ML researcher who worked on this should be ashamed of themselves."
The CBP is looking to buy more facial-recognition tech
Meanwhile, the U.S. Customs and Border Protection (CBP), a sister agency to ICE, has put out a new request for quotes on a sweeping new border-security system that includes expanded use of facial-recognition technology.
"Integration of facial recognition technologies is intended throughout all passenger applications," the RFQ documents say.
The CBP already uses facial recognition at various airports, such as in Mexico City, where it matches passenger's faces with photos taken from their passports or other government documents, it says.
And the CBP uses other biometric information, such as taking fingerprints of people at the border if it suspects that they are entering the country illegally, it says.
"CBP's future vision for biometric exit is to build the technology nationwide using cloud computing," the agency wrote in a 2017 article about the use of facial recognition and finger-print tech.
This new contract for new border security technologies is expected to begin in early 2020 and could be worth $950 million over its lifespan, according to the RFQ documents. IBM launches 'Trust Your Supplier' blockchain initiative
IBM and Chainyard have announced a new blockchain network called Trust Your Supplier, which is a blockchain-based platform that simplifies supply chain management and improves supplier qualification, validation, onboarding and life cycle information management.
IBM sees the new blockchain-based network as critical to the continued growth and advancement of the global supply chain industry. The technology provides a digital passport for supplier identity on the blockchain. This will enable suppliers to share information with any permissioned buyer on the network to make qualifying, validating and managing new suppliers easier and less time-consuming.
The Trust Your Supplier platform is being pioneered by several leading companies, such as Anheuser-Busch InBev, GlaxoSmithKline, Lenovo, Nokia, Schneider Electric and Vodafone. Each of these founding participants is in the process of onboarding their suppliers. These are leading companies across industries like technology, telecommunications, pharmaceuticals and food and beverage.
By eliminating manual, time-consuming processes, the Trust Your Supplier technology aims to help reduce the risk of fraud and errors by establishing a connected environment among global suppliers. With more than 18,500 global suppliers, IBM itself will begin using and onboarding 4,000 of its North American suppliers to the Trust Your Supplier network. This is expected to be completed during quarter 3 of 2019.
Convening a network of leading companies with shared challenges and goals, Trust Your Supplier has been designed to assist companies working across multiple industries to design and implement more efficient processes to solve a common problem in relation to the supply chain.
Representing one of the first companies to take up the service, Sanjay Mehta, Vice President Procurement, Nokia, states: "Working with IBM and Chainyard on this blockchain initiative represents a great opportunity for Nokia to further enhance our suppliers' experience and optimize the onboarding process (process of integrating a new supplier into an organization's network). Using the latest technology to address a classical challenge will be of benefit for everyone, and further increase the speed of using innovative solutions."