Amazon built an AI tool to hire people but had to shut it down because it was discriminating against women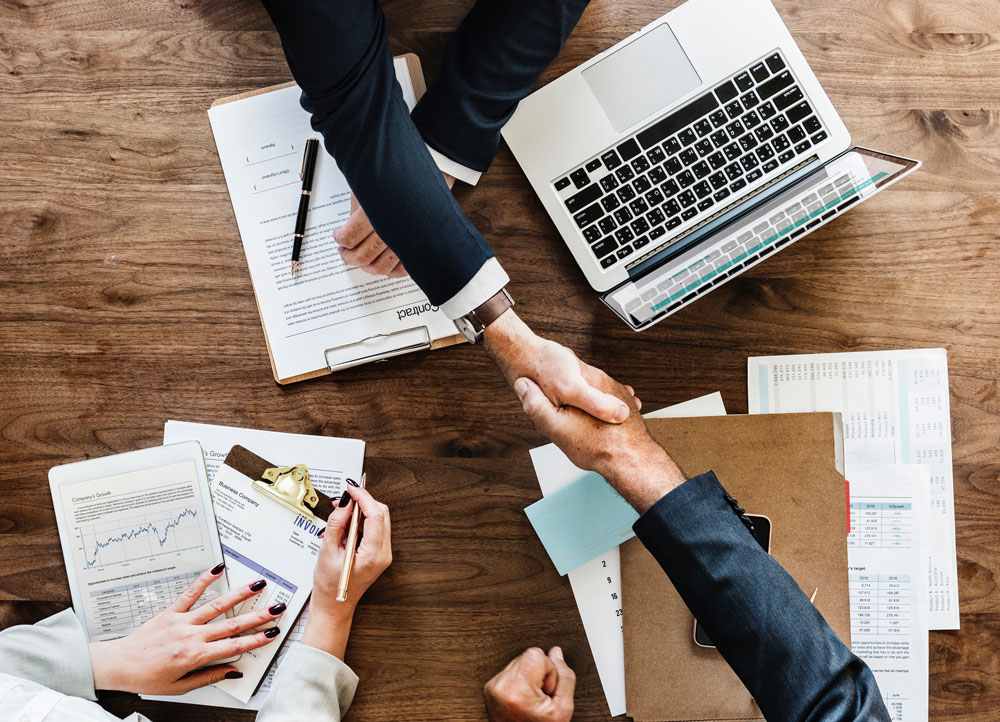 Amazon tried building an artificial-intelligence tool to help with recruiting, but it showed a bias against women, Reuters reports.
Engineers reportedly found the AI was unfavorable toward female candidates because it had combed through male-dominated résumés to accrue its data.
Amazon reportedly abandoned the project at the beginning of 2017.
Amazon worked on building an artificial-intelligence tool to help with hiring, but the plans backfired when the company discovered the system discriminated against women, Reuters reports.
Citing five sources, Reuters said Amazon set up an engineering team in Edinburgh, Scotland, in 2014 to find a way to automate its recruitment.
The company created 500 computer models to trawl through past candidates' résumés and pick up on about 50,000 key terms. The system would crawl the web to recommend candidates.
"They literally wanted it to be an engine where I'm going to give you 100 résumés, it will spit out the top five, and we'll hire those," one source told Reuters.
A year later, however, the engineers reportedly noticed something troubling about their engine — it didn't like women. This was apparently because the AI combed through predominantly male résumés submitted to Amazon over a 10-year period to accrue data about whom to hire.
Consequently, the AI concluded that men were preferable. It reportedly downgraded résumés containing the words "women's" and filtered out candidates who had attended two women-only colleges.
Amazon's engineers apparently tweaked the system to remedy these particular forms of bias but couldn't be sure the AI wouldn't find new ways to unfairly discriminate against candidates.
Gender bias was not the only problem, Reuters' sources said. The computer programs also spat out candidates who were unqualified for the position.
Remedying algorithmic bias is a thorny issue, as algorithms can pick up on subconscious human bias. In 2016, ProPublica found that risk-assessment software used to forecast which criminals were most likely to reoffend exhibited racial bias against black people. Overreliance on AI for things like recruitment, credit-scoring, and parole judgments have also created issues in the past.
Amazon reportedly abandoned the AI recruitment project by the beginning of last year after executives lost faith in it. Reuters' sources said Amazon recruiters looked at recommendations generated by the AI but never relied solely on its judgment.
Amazon told Business Insider it was committed to workplace diversity and equality but declined to comment further.
This article was originally published on Business Insider. Copyright 2018. Calgary college launches new program in response to a changing workforce
Businesses in Alberta have seen an upswing in the need for trained IT professionals, and with the launch of a new Information Technology Systems diploma this fall, Bow Valley College is prepared to provide the talent.
This article is a sponsored post by:

Back when floppy disks and dial-up internet were the height of technology in the office, concepts like 3D printers and self-checkout machines were pure science fiction.
It's only been 20 years since then, but the world has since gone through a digital transformation that's impacting businesses everywhere.
In a 2016 survey conducted by the global enterprise software company IFS, 86 per cent of senior business leaders from 20 different countries said that this digital transformation will play a key role in their market in the following five years.
This shift into a digital marketplace has also affected what kind of skills employers need, and Calgary's Bow Valley College is working to provide the training needed to fill those in-demand roles.
Training rooted in industry demand
With the launch of the new Information Technology Systems (ITS) Diploma this fall, students will be given the most up-to-date IT education to provide a skilled workforce to businesses across Alberta.
Jeff Clemens, program coordinator and instructor at Bow Valley College, played a role in creating the ITS program, and said the process started with consulting industry professionals across the province. All of the companies consulted said they were in need of more trained IT experts to support the technology that keeps them running.
"Industry demand was a big reason why we launched this program," said Clemens. "The main feedback we got from consulting with people was: 'We need more graduates.' Even our own IT staff here at Bow Valley College are saying, 'When will you be getting these graduates, because we need more people'."
Hector Henriquez is a desktop analyst in Bow Valley College's IT department and said he's also noticed an influx of companies in the city searching for IT professionals over the past few years.
"Nowadays, having IT is more and more essential," said Henriquez, "Even the basic services that everyone takes for granted, like internet and email and printing, they need to be maintained and updated and secured. You can't run a business now without IT."
Entry-level positions lead to exciting careers in tech
During consultations, Clemens said that businesses specifically pointed to a gap in finding people to fill entry-level IT positions. Many only wanted people in entry-level positions for approximately a year, ultimately looking to move them into something more specialized, like the growing need for cyber security.
"The move toward cloud computing and the focus on cyber security and data security is reflected in the number of jobs that are now in the market," said Phil Ollenberg, Team Lead of Student Recruitment at Bow Valley College.
"There are now self-checkouts, so there are fewer actual cashiers, but there are IT professionals and data analysis professionals in the background who are supporting that technology — and those are higher paid jobs."
Ollenberg added that the need for IT seems to be clear to students too, as the two-year ITS diploma already had applicants before it was even officially announced.
"Our prospective learners are seeking this career out," he said. "They're looking for what they know will be a guaranteed job."
When the first students graduate from the ITS program in 2021, Clemens is confident that they'll be ready to take on the industry demands. With solution-based training in the latest cloud and security software, they'll be prepared to tackle the next technological advancement — even if it seems as futuristic as 3D printing did in 1999.
"With IT, you can't just sit back and expect that things will stay the same," Clemens continued. "This program is very hands-on. We're giving them the base, but teaching them that the base will change, and that's OK because they'll still have that ability to learn and come up with solutions."
For more information on the ITS program, visit the Bow Valley College website.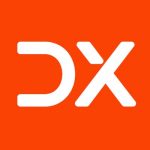 DX Journal covers the impact of digital transformation (DX) initiatives worldwide across multiple industries.
Improving working conditions with blockchain
Blockchain is more often spoken about as an external tool for businesses to help secure supply chain. In a new pilot, blockchain is to be used to help improve health and safety within the workplace – at a Levi Strauss factory.
The testing out of blockchain as an internal health and safety auditing tool is being run as a collaboration between Harvard University's public health graduate school, U.S. think-tank New America and the U.S. denim jeans company Levi Strauss & Co. The three have declared a project to design, build and operate a blockhain-based system for health and safety at work.
The new technology will be designed to augment outside auditors of factory health and safety with a system that will allow factory workers to self-report issues of concern. The factories that will test out the technology are based in Mexico, where three manufacturing sites in total employ 5,000 workers.
Mexico's regulations for health and safety laws are exclusively federal in content. Under this legislation employers must obey standards, maintain safety programs, maintain compliance systems, ensure proper equipment and hazardous substance control. However, the level of safety is often subject to criticism (as with the International Labor Organization), such as in terms of accident rates and occupational illnesses like respiratory diseases.
The new project is designed to provide an alternate avenue for worker health and safety to be addressed, outside of periodic audit, and the mechanism enables a U.S. based company to ensure that clothes manufactured for the U.S. market are produced under conditions that are safe for workers.
The aim of the scheme is to input an annual worker survey on the blockchain. Once inputted the company's site-based managers will be unable to alter it, and the findings will be made available to the workforce. The findings will be available for Mexican authorities to review as well as U.S.-based Levi Strauss managers. The blockchain will be provided by ConsenSys, the blockchain company founded by Joseph Lubin, once of Ethereum.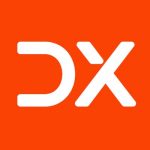 #BoardForward crowdfunding campaign aims to boost female board leadership
Diverse board leadership is becoming a priority for public and private companies, and discussion around the topic continues to grow. From the business community to the public at large, the lack of diverse leadership is increasingly seen as a detriment to company performance.
Only 9 percent of unicorn companies — companies with a valuation of $1 billion and up — have board seats filled by women despite evidence showing diverse boards lead to better business outcomes.
While governments are starting to take note — California recently passed legislation to ensure that at least one member of a public company's board is a woman — private and public companies are still being urged to build more inclusion into their company boards.
Curated talent marketplace theBoardList is one such organization looking to drive change and empower female business leaders across industries and build a new kind of diverse boardroom. The organization already has more than 5,000 members, and is looking to increase its community through a new #BoardForward crowdfunding campaign.
The campaign seeks to raise $200,000 to help the organization find more female board candidates, prepare them for board service and help them find a board placement.
Shannon Gordon,CEO of theBoardList, spoke to DX Journal about the priorities of the crowdfunding project.
DX Journal: The launch video for the crowdfunding project states that "Boards lack diversity because networks lack diversity" — can you unpack that?
Shannon Gordon: The vast majority of board searches, in fact 96 percent of them, are filled via referral. So inherently, they're dependent on networks. The only way you're going to get diversity in the boardroom is if the networks are diverse, and today the vast majority of CEOs and boards are made up of men.
Of course it's not true that men don't know great women. But we do know that it's a human tendency to find people who look like you, act like you, and think like you when looking for new colleagues. It's that homogeneity in those networks, in part, that drives the lack of diversity in the boardroom in particular because it's such a network-based form of search.
DX Journal: Now you're launching the #BoardForward crowdfunding campaign. Why go the crowdfunding route?
Gordon: We have a really engaged community of people who are very excited and anxious to support an increase in diversity in the workplace generally, and are looking for the right tools and systems to help make that happen.
Because theBoardList offers a solution, there are so many different ways which we can advocate for diversity. Advocacy is a very important part of driving change, but we're really passionate about providing a solution and a tool for people to use for when they come to realize that diversity is something that will help their company reach its peak performance. We're there with a solution.
For us, the crowdfunding campaign is about harnessing that engagement and enthusiasm and desire to make change from both the community and the public. So much of the context in the last year plus has shifted, and I think people are looking to make their own personal impact.
DX Journal: You want to scale your platform — what does that mean?
Gordon: It's a couple of things. The first is reach. We started initially focused on the tech community, but very rapidly moved beyond that, and now we cover virtually all industries.
We want to make sure we continue to drive depth into each of those industries. Every time someone comes to theBoardList, we want them to find the perfect board candidate. That's our aspiration. So we want to make sure we are talking to, and reaching, all of those qualified women who have the potential to be that candidate.
The second thing is that we want to continue to make investments in our platform technology. As we scale the community, we need to be able to effectively match candidates with the right opportunity. So we'll continue to make investments in our ability to do that matchmaking effectively in our search algorithm.
Lastly, we want to make sure that we're driving demand. There are many companies that already see the value in diversity and are actively looking for female candidates. But there are also many that haven't realized this yet. We want to be talking to those companies, so we'll need to scale the team and scale the reach to be as effective as we want to be.
DX Journal: What kind of success has theBoardList seen so far?
Shannon Gordon: We've grown our community to more than 5,000 people so far, 80 percent of whom are CEO or C-suite or board of directors already, so it's a very premium talent marketplace. 
We've also had more than 550 searches on the platform since it launched in 2016. It typically takes about nine months for somebody to find a board director, and we're exposing additional candidates who might not have been found before.
Finally, almost half of our placements have been women who are serving on their first board. Which means that through theBoardList, they found their first board seat. That's really exciting for us because what we want to make sure we promote mobility for women who are perhaps just below board service, but haven't gotten a chance to serve yet.
DX Journal: How have you been growing your network up to this point?
Gordon: It has been almost entirely word of mouth which is why we're so excited about the impact we've had. But we're also excited to use the crowdfunding campaign to help us get some of the capital we need to extend that impact.
In order to identify talent that is truly ready for board service, we leverage a network of board directors — people already sitting on corporate boards. They are some really impressive individuals that we know have impressive networks of people around them. We're aggregating those networks. So inherent in our business is a word-of-mouth phenomenon, as we ask people to nominate women from their network for board service.
We want to extend that impact, which is why we're launching the #BoardForward campaign.