Ethics and data management key to business strategy in 2019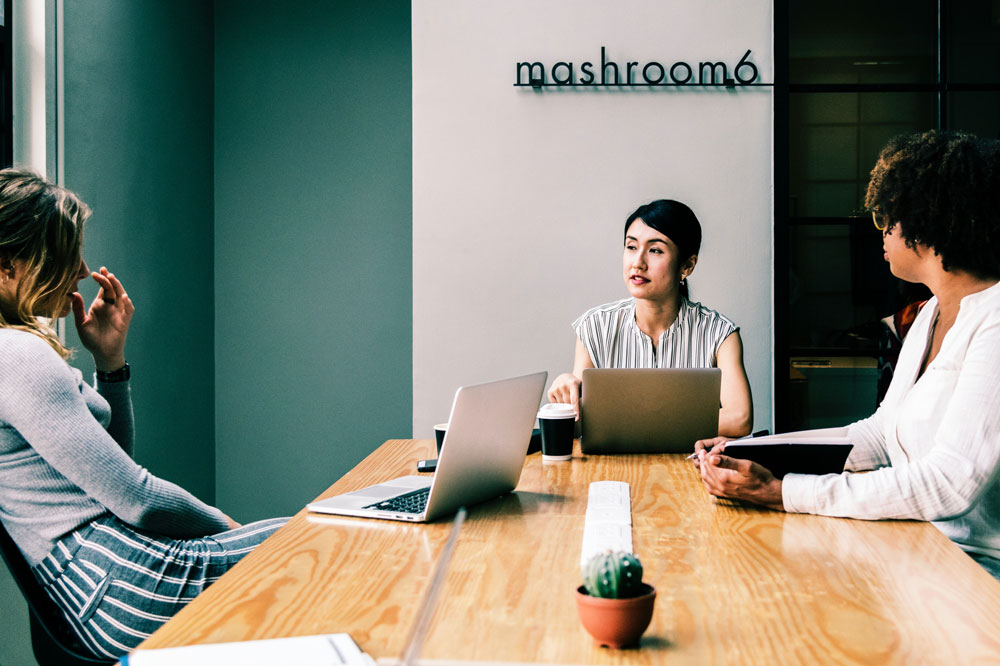 As well as the other challenges facing businesses in 2019 and beyond, a particular focus needs to be placed onto digital ethics and data privacy, according to industry analysts Gartner. The firm outlines the top ten coming industry and technology trends in a new report.
The new Gartner document is titled "Top 10 Strategic Technology Trends for 2019" and it takes a look into what might be in store for corporations for the next year. Three of the key trends are discussed below: ethics, privacy and connected and automated technologies.
Business ethics are needed to ensure brand loyalty
The report focuses on the new elements for businesses strategies for the coming year, with the overall message that businesses need to place individuals and society at the forefront. These types of business behaviors are seen as necessary to ensure that businesses retain a competitive edge, especially with Millennials and Generation Z. These demographics are as a whole more in tune with what businesses do in terms of corporate governance, and they will shy away from companies that do not appear to proport certain values or ethics.
For example, the most recent Deloitte Millennial Survey found that those of the Millennials and Generation Z generation place a strong emphasis upon ethical businesses and business leaders showing they care about society.
Data privacy
Many consumers have lost faith in corporations in terms of data privacy. Businesses that can show they place data privacy at the heart of their digital businesses ethics are more likely to keep customers. The signal is that customer attitudes to data privacy and protection are changing fast in both the business and consumer markets.
Consequently, and supported by a recent IBM poll, trust in a company handling data correctly is now a key consumer issue. To achieve a business culture that values data privacy requires appropriate leadership, in order to steer an ethical and transparent approach to data collection, management and use.
Connected and automated technologies
The report also has strong focus on emerging and connected technologies, such as blockchain, which provides a digital ledger that it clear and transparent; and connected services like cloud computing, which are predicated to push more responsibility for driving data back to the end users.
In addition, artificial intelligence remains of interest. AI offers a range of potential uses from assisting with product development to data extraction and analysis. However, the full capabilities of AI in terms of assisting with software development are unlikely to happen in 2019, according to the report.
What is more likely to continue, according to Gartner, is automation, especially in relation to the use of robots to replace the more mundane forms of human activity. This is, however, most likely to continue on a machine-for-person basis. The robotic concept of swarming — where desired collective behavior emerges from the interactions between the robots and interactions of robots with the environment — remains some way off.
While these technologies are useful, the report notes they have yet to achieve their full potential and organizations need to be careful when adopting them. This is because such "technologies and concepts are immature, poorly understood and unproven in mission-critical, at-scale business operations". The adoption needs to have a firm goal placed central to any digital transformation process.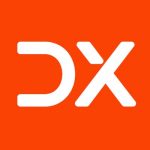 Digital transformation is causing C-suite tensions
Digital transformation is not only about technology, it's also about changes of practices which need to diffuse through an organization's culture. This needs to be begin at the top. A new report finds C-suite discord is a block to effective DX processes.
Rapidly undergoing effective digitally transformation puts a strain across C-suite relationships, according to a new survey of major enterprises. The report has been produced by business management software provider Apptio, and commissioned by the Financial Times. Titled "Disruption in the C-suite", the report is draws on the findings of a survey conducted with 555 senior executives, (50 percent occupying CxO roles). The executives were based in major economic nations: Australia, Denmark, France, Germany, Italy, Japan, the Netherlands, Norway, Spain, Sweden, the UK and the U.S.
The report finds that while digital transformation leads to greater collaboration across different business functions, it can also create blurred responsibilities across the C-suite. This crossover carries the risk of key issues being missed; it also serves as a source of tension between top executives, as traditional functions merge and territorial disputes are triggered. As a sign of such differences, 71 percent of finance executives found the IT unit within the C-suite should be seeking greater influencing skills to better deliver the change their business requires.
Team deficiencies found in the survey included not having key performance indicators in place with to measure digital transformation progress. Also, the CFO was found to be the least deeply aligned member of the C-suite team, especially not being aligned with the CIO.
To overcome these divisions, the report recommends that organizations invest time in 'bridging the trust gap' between functions and seek to ease tensions, especially between the offices of the CIO and the CFO. An important factor is with establishing which function has accountability. Another measure that can be taken is with ensuing that data is more transparent and where key metrics are issued in 'real-time'.
The report also charts how digital transformation is being fully embraced, as leaders at global brands are embracing processes and technologies like artificial intelligence, workplace reskilling, cloud computing, agile working and de-centralized decision-making.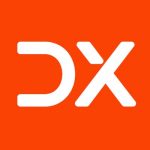 Calgary college launches new program in response to a changing workforce
Businesses in Alberta have seen an upswing in the need for trained IT professionals, and with the launch of a new Information Technology Systems diploma this fall, Bow Valley College is prepared to provide the talent.
This article is a sponsored post by:

Back when floppy disks and dial-up internet were the height of technology in the office, concepts like 3D printers and self-checkout machines were pure science fiction.
It's only been 20 years since then, but the world has since gone through a digital transformation that's impacting businesses everywhere.
In a 2016 survey conducted by the global enterprise software company IFS, 86 per cent of senior business leaders from 20 different countries said that this digital transformation will play a key role in their market in the following five years.
This shift into a digital marketplace has also affected what kind of skills employers need, and Calgary's Bow Valley College is working to provide the training needed to fill those in-demand roles.
Training rooted in industry demand
With the launch of the new Information Technology Systems (ITS) Diploma this fall, students will be given the most up-to-date IT education to provide a skilled workforce to businesses across Alberta.
Jeff Clemens, program coordinator and instructor at Bow Valley College, played a role in creating the ITS program, and said the process started with consulting industry professionals across the province. All of the companies consulted said they were in need of more trained IT experts to support the technology that keeps them running.
"Industry demand was a big reason why we launched this program," said Clemens. "The main feedback we got from consulting with people was: 'We need more graduates.' Even our own IT staff here at Bow Valley College are saying, 'When will you be getting these graduates, because we need more people'."
Hector Henriquez is a desktop analyst in Bow Valley College's IT department and said he's also noticed an influx of companies in the city searching for IT professionals over the past few years.
"Nowadays, having IT is more and more essential," said Henriquez, "Even the basic services that everyone takes for granted, like internet and email and printing, they need to be maintained and updated and secured. You can't run a business now without IT."
Entry-level positions lead to exciting careers in tech
During consultations, Clemens said that businesses specifically pointed to a gap in finding people to fill entry-level IT positions. Many only wanted people in entry-level positions for approximately a year, ultimately looking to move them into something more specialized, like the growing need for cyber security.
"The move toward cloud computing and the focus on cyber security and data security is reflected in the number of jobs that are now in the market," said Phil Ollenberg, Team Lead of Student Recruitment at Bow Valley College.
"There are now self-checkouts, so there are fewer actual cashiers, but there are IT professionals and data analysis professionals in the background who are supporting that technology — and those are higher paid jobs."
Ollenberg added that the need for IT seems to be clear to students too, as the two-year ITS diploma already had applicants before it was even officially announced.
"Our prospective learners are seeking this career out," he said. "They're looking for what they know will be a guaranteed job."
When the first students graduate from the ITS program in 2021, Clemens is confident that they'll be ready to take on the industry demands. With solution-based training in the latest cloud and security software, they'll be prepared to tackle the next technological advancement — even if it seems as futuristic as 3D printing did in 1999.
"With IT, you can't just sit back and expect that things will stay the same," Clemens continued. "This program is very hands-on. We're giving them the base, but teaching them that the base will change, and that's OK because they'll still have that ability to learn and come up with solutions."
For more information on the ITS program, visit the Bow Valley College website.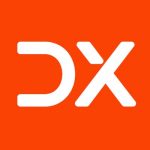 DX Journal covers the impact of digital transformation (DX) initiatives worldwide across multiple industries.
Which innovations will shape Canadian industry in 2019?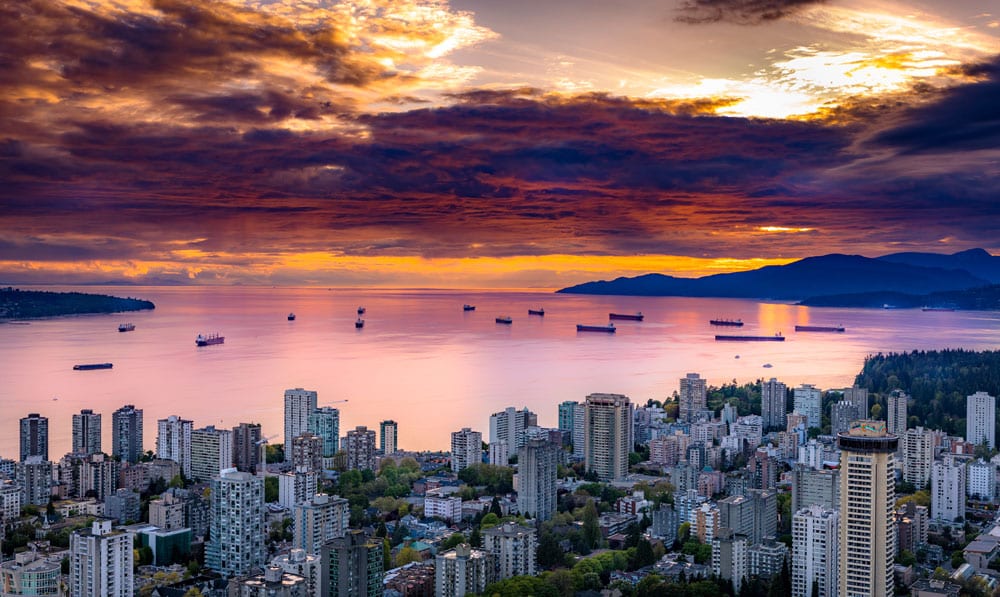 Canada is in the midst of an economic shift. New and traditional industries are increasingly being driven by innovation and these advances in technology are shifting the economic landscape at an unprecedented pace.
This is the assessment by Borden Ladner Gervais, which is Canada's largest law firm. The company has issued a new thought leadership report, titled "Top Innovative Industries Shaping the Canadian Economy".
The report weighs in on the opportunities and risks Canada faces in order to maintain its status as an international leader in innovation across eight key industries: cybersecurity, the Internet of Things, smart cities, cryptocurrency and blockchain, autonomous vehicles, fintech, renewable energy and cannabis.
To find out more about the report and its implications for Canadian businesses, Digital Journal spoke with Andrew Harrison, a partner at BLG.
Digital Journal: Where does Canada stand as a global tech innovator?
Andrew Harrison: Canada has always been at the forefront of innovation. Products developed by Canadians or Canadian companies encompass a variety of industries and include medicinal insulin, the snowmobile, the telephone, the pager, BlackBerry Messaging, IMAX, the Canadarm and the goalie mask, to name a few. Canadians are also fast adopters of new technologies; email money transfer between individuals, which was inconceivable only a few years ago, has been used by 63 per cent of Canadians.
This is why Canada is recognized worldwide for its research and technological know-how, but we have to be mindful of the challenges in a global competitive market.
DJ: What potential does Canada have to grow faster? Is this sector specific?
Harrison: Canada is well positioned to succeed and take the lead in all innovative industries, but there are definitely sector-specific challenges that could limit this growth. For example, the lack of regulation as to whether cryptocurrencies are considered securities or not is creating uncertainty, which may restrain investment in this sector.
DJ: What are the risks that could hamper innovation and development?
Harrison: For any new product, financing is always an issue; with innovation, money becomes an even more crucial element. Companies must have access to capital – including from individual and institutional investors – if they want to bring their innovative product/process to life. Evolving politics and policies can also have a significant impact.
DJ: What framework will Canada need in the future to secure its innovation potential?
Harrison: The key element is finding a proper balance between regulating the issues that might be created by the innovation itself or its use and providing a space where innovations can thrive without too many restrictions.
DJ: What does the Canadian government need to do?
Harrison: In many cases, laws and regulations were enacted long before we saw these innovative technologies and products brought to life, so they need to be updated. In certain sectors, such as cryptocurrencies and autonomous vehicles, the Canadian government has yet to provide a framework that would define the playing rules for all participants.
The government will also need to take a look at its current regulations on privacy: the coming into force in May 2018 of the European General Data Protection Regulation ("GDPR") and recent high-profile data breaches have created the need for stronger privacy guidelines. Failure to do so could prevent Canadian businesses from accessing the European market.
DJ: What can academia contribute?
Harrison: Universities play a big role in fostering innovation – they could be the home of research and innovation and incubators of ventures, entrepreneurs, and tech talent. Universities can partner with industry players and have their researchers work closely to solve key industry issues. This is already happening in Canada. The Smith School of Business and Scotiabank, for instance, have partnered to set up the Scotiabank Centre of Customer Analytics at Smith School of Business to bring together professors, graduate students and analytics practitioners to collaborate on applied research projects in customer analytics. The academia plays a big role in creating an innovation ecosystem.
DJ: What is Canada's most pressing technological need?
Harrison: There is still much work to be done to connect with Canada's rural and remote communities. In 2016, the Canadian Radio-television and Telecommunications Commission (CRTC) declared that broadband Internet amounted to an essential service and adopted minimal performance standards across Canada: 50 megabit per second download and 10 megabit per second upload. However, the evidence presented to the Committee by a variety of stakeholders shows that the digital divide remains prominent in Canada – it is estimated that it will take roughly 10 to 15 years for the remaining 18% of Canadians to reach those minimums. Canada needs to develop a comprehensive rural broadband strategy in partnership with key stakeholders and make funding more accessible for small providers.
DJ: What type of investment is needed with skills and training?
Harrison: Canada has a serious shortage of tech talent, which makes it imperative for both the government, the education, and the business sector to invest in raising and fostering STEM talents. To help businesses attract the talent they require, the federal government is offering hiring grants and wage subsidies to offset payroll costs for recent post-secondary STEM students and graduates.