Setting Canada up for long-term success is about talent and collaboration
Minister Navdeep Bains talks to DX Journal about Canada's innovation economy
Canada's $1.26-billion Strategic Innovation Fund is being used to provide investment for everything from aerial firefighting technology to satellites for the global shipping industry. The fund is just one of the ways the Trudeau government is emphasizing innovation and the new digital economy in its economic policies.
In an interview with DX Journal at CIX 2018, Canada's Minister of Innovation, Science and Economic Development, Navdeep Bains, gave his perspective on the continuing efforts of the Government of Canada to support innovation across the country.

Navdeep Bains on how Canada is driving innovation
"The government really understands that we have a very special moment, that Canada is looked at as a leader when it comes to innovation," Bains said. "Part of that success is attributed to the fact that we're investing in people. We're really focussed on not only developing incredible Canadian talent, but how we have access to global talent as well."
That special moment is not only helping promote successful Canadian startups and businesses – it's also encouraging technology companies such as Amazon and Salesforce to increase their footprint north of the U.S. border.
Canada is also getting recognition for its innovation and technology ecosystem, as evidenced by the recent announcement that Montreal will host an upcoming G7 conference on AI technology, as part of the larger Neural Information Processing Systems (NIPS) conference. The event is the largest congregation around AI and machine learning in the world.

Navdeep Bains on private and public sectors driving innovation
Bains said the focus for him and the federal government is placing a priority on people, with specific attention to diversity.
"We're making investments in education – in lifelong learning through coding, and really leveraging immigration," Bains said. "It's about tech adoption. It's about commercialization. As we invest in talent, we're also very focused on making sure that companies have the ability to scale up."
In order to support scaleups, Bains said the government is focused on providing access to the best technology and enabling commercialization and speed-to-market.
"That's really the focal point," said Bains. "How can we help companies deal with talent and people? How can we reskill and upskill Canadians? And how can really help the technology aspect? This combined with a culture of collaboration where everyone is working together is making Canada an innovation leader."
Canadian startups and technology companies are a focal point for the Canadian's government's innovation approach. The federal government recently made a $25-million investment into the Creative Destruction Lab, founded at the University of Toronto, which it hopes will create as many as 22,000 jobs as well as help accelerate and support startups and AI-based companies.

Navdeep Bains on setting up long-term winning conditions for tech and innovation
Bains stressed that talent is key to future development in Canada, and cited the federal government's recent budget as proof that the country's resources are being directed toward the education and collaboration.
According to Bains, the government's focus on people will have lasting importance.
"I really think that's a key turning point for us to demonstrate success for decades to come," he said.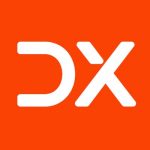 What digital transformation will look like in 2020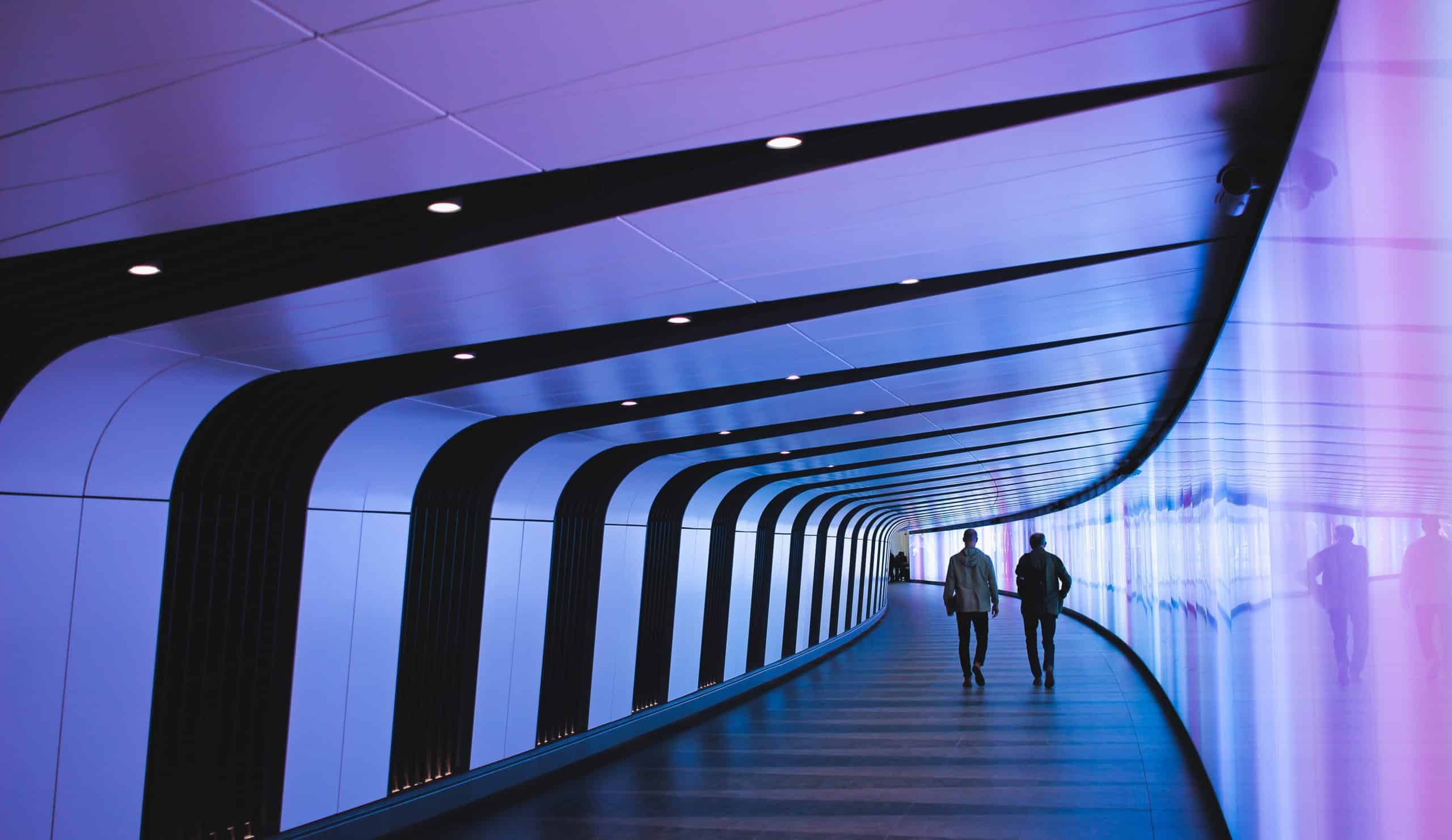 MuleSoft's Connectivity Benchmark survey found 97 percent of IT decision-makers are involved in digital transformation initiatives at their respective organizations. 
These leaders use "a combination of new technologies to modernize legacy processes and to identify and implement new business model innovation opportunities," explains Vala Afshar, Chief Digital Evangelist for Salesforce (MuleSoft's parent company) in a summary for ZDNet.
Using data from more than 850 global IT leaders, 9,000 consumers, and third-party findings, these are the top 7 digital transformation trends shaping 2020:
Connecting the consumer experience
:
MuleSoft found that 69 percent of consumers would say a disconnected customer experience would make them consider changing providers. 
Consumers expect consistency across multiple channels and highly-personalized experiences. Organizations need to solve the increased pressure placed on IT to open bandwidth, allowing for a more connected, personal experience for all consumers.
Data-driven business
:
Data is a central tenet of digital transformation, being used to improve customer experiences, streamline operations, and launch products and services quickly. 
83 percent of IT decision-makers report that data silos are creating business challenges in their organization. Research shows that breaking these silos down correlates to company performance.
Artificial Intelligence and Machine Learning:
AI is being used across several industries to accelerate and personalize customer service, reduce human bias, and increase productivity. Research predicts a 95 percent growth projection in the adoption of AI.
Currently, the most common use cases for AI are Machine Learning, basic task automation, and chatbots, and by 2020, 25% of customer service operations will make use of virtual assistants. In order to maximize value, data governance is key.
Multi-cloud computing
While managing multiple clouds is difficult — especially for moving application workloads between them — 84% of enterprises with 1000+ employees have a multi-cloud strategy. API-led application development and containerization are two potential solutions.
Partnering With IT to Turbocharge the business:
The more an organization's IT is efficient, agile, innovative, and on board with digital transformation, the better chance of successful initiatives.
Organizations are increasingly investing in distributed and emerging technologies like security, big data/analytics, and IoT, and IT can no longer keep up. Meanwhile, MuleSoft's research shows that almost 70% of IT departments are just keeping the lights on.
Co-creating value with external stakeholders:
The increase in collaborative digital ecosystems (partners, customers, and external stakeholders) means organizations can smoothly integrate new products and services into the customer experiences.
Fueling business performance with APIs:
According to MuleSoft's report, APIs enable organizations to innovate faster and smarter. The result is increased productivity, revenue growth, and room for innovation. Full value, however, is dependant on them being productized and easily reusable.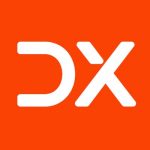 DX Journal covers the impact of digital transformation (DX) initiatives worldwide across multiple industries.
70% of digital transformations fail, so here's what you can learn from them
Although it's a staggering number, the rate of digital transformation failure hasn't altered the belief that such efforts are crucial to the future of organizations across the spectrum of industries — and for a variety of reasons.
As it's frequently said: We know the 'why,' so it's time for the 'how.'
For Forbes, customer experience futurist Blake Morgan examined three cases of initial digital transformation failure by three major corporations (who later underwent successful DX efforts), and lessons that all organizations can learn and implement in their own actions:
GE's digital transformation learning
GE started its digital transformation process in 2011 in an ambitious way — building a huge IoT platform. A new business unit called GE Digital followed in 2015, with the goal of turning GE into a technology powerhouse.
While billions of dollars were being spent, GE stock price kept dropping and other areas of the business took the hit. Without strategic focus, "the company was simply too large to transform all at once, especially without a true vision of what it was trying to achieve," explains Morgan.
Takeaway: Quality over quantity. As Morgan advises, "Digital transformations are often done best with a handful of passionate people leading the charge instead of thousands of employees."
Ford's digital transformation learning
Ford branched into early digital transformation by creating Ford Smart Mobility, with a goal of "building digitally enabled cars with enhanced mobility," explains Morgan.
But the offshoot was seen as too segmented, with a separate, far-away headquarters and little cohesion to the rest of the business. Stock prices dropped as other areas of the company saw a drop in quality.  
Takeaway: Better integration. In this case, digital transformation as less of an actual transformation and more of a pivot into a new business area," writes Morgan.
P&G's digital transformation learning
Procter & Gamble faced troubles from the start of its initial digital transformation journey back in 2012. P&G wanted to become the world's most digital company, but its goals and initiatives were too broad — especially since the economy was in a slump at the time, and they were already industry leaders. 
Takeaway: Digital transformation for its own sake won't work. Strategy must be a component.
"P&G likely could have seen more success if it had focused on smaller digital efforts that were more targeted to its existing products and processes" says Morgan. "It failed to look at what was going on in the industry to see it was already ahead of competitors and what was going on with the economy."
In other words, keep an eye on your competitors.
Failure is common
Despite being expensive and embarrassing, digital transformation failure happens, and it's often because of common mistakes. 
"Instead of ramping up quickly, only to ramp down painfully," explained Tomas H. Davenport and George Westerman in Harvard Business Review, "it would be much better if companies can make steady progress toward the right end state without making such costly mistakes."
Related reading: Why it's not too late for your digital transformation journey.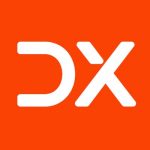 DX Journal covers the impact of digital transformation (DX) initiatives worldwide across multiple industries.
Connecting with 'US:' The necessity and value of the Internet of Things
Done right, the Internet of Things is the Internet of Us, connecting the physical and digital in a human-centered way that improves the world intelligently.
By Frank Antonysamy, Vice President of Cognizant's Global IoT and Engineering Services
U.S. food safety has been a concern since the days of Upton Sinclair's classic novel about the stockyards and meatpacking industries in Chicago. Public reaction to The Jungle compelled Teddy Roosevelt and the U.S. Congress to pass food safety laws and establish the U.S. Food and Drug Administration in 1906.
More than a century later, threats clearly remain to the safety of domestic and global food supplies and the purity of water sources. Recently, we've learned about significant, ongoing, even deadly threats to our food and water. Food recalls have ranged from romaine lettuce to beef in the last 12 months; the tragedy in Flint, Mich., reminds us that poisonous chemicals still make their way into our water, as well. Faulty equipment or poorly executed processes often are to blame.
[Read more: The State of the Union for IoT Intelligence]
Solving Safety Challenges with Internet of Things
It doesn't have to be this way. As the Internet of Things (IoT) begins to permeate our global infrastructure, sensor-equipped devices will soon outnumber the global population. There's no reason to wait until communities face a food- or water-borne threat before fixing malfunctioning equipment or improving safety procedures.
Today we can automatically and rapidly glean information from IoT-enabled devices – about temperatures in IoT-equipped food storage and transportation equipment, for example, or the chemicals sensed by the pumps that filter and move our water, or the monitoring capabilities of the medical devices we increasingly rely on in hospitals and the home. With such intelligence, communities and businesses can address problems before they become a threat.
[Download]: Advancing Smart Manufacturing Operations Value with Industry 4.0
Increasing Food Safety on a Massive Scale
Recently, I had a conversation with Internet of Things maven Stacey Higginbotham on one of her Stacey on IoT podcasts. We discussed Cognizant's work with Internet of Things adoption, and the ways in which these solutions can help businesses and the people they serve.
We talked about how one of the world's largest sellers of fresh and frozen foods uses IoT-enabled refrigerators and freezers to reduce food spoilage across its global supply chain. Such spoilage not only results in financial losses due to food waste, but can also present risks to consumers. Although the business had already implemented alarms on the refrigeration systems in its distribution centers to signal malfunctions, it could take 36 hours for the maintenance operations team to respond – clearly too long when it comes to food safety and waste. There was also no mechanism to proactively monitor the refrigeration units and ensure timely service calls.
Our solution minimizes energy consumption and seeks to ensure consumer safety. It ties together sensors, cloud-based monitoring, algorithms that trigger alerts and warnings, reminders in handheld applications and a direct link of performance data to individual employees to encourage compliance with the company's internal food safety protocols. The system covers hundreds of freezers, thousands of deliveries, 600 million data points and millions of pounds of food.
The results have been impressive. After rolling out the system to 100 of its stores, the business reduced priority response times from 36 hours to four hours, and decreased food loss by 10% in the first year by predicting refrigeration failures. The company aims to expand the system to 5,300 stores, with the potential to reduce operating costs by up to $40 million while ensuring the safe storage of food. (Hear more about this solution in the three-minute podcast recording below.)
[Download]: Designing Manufacturing's Digital Future
From Providing Pumps to Offering Insights
These same principles guided our solution for a global manufacturer of high-technology industrial water pumps used in a range of applications, from providing drinking water for cities and villages, to processing waste water, to clearing and filtering the huge volumes of water moved during deep-sea drilling.
With the movement of all that water through its sensor-equipped and self-monitoring pumps, the manufacturer had access to a flood of information on everything from performance-based data on pressure and volume to the chemical composition of the water. By collecting and analyzing this information, the company could leverage and monetize its insights into not just equipment performance but also the safety of the water it delivers. If a certain chemical spikes in the water supply, for example, alerts are triggered, and municipalities can investigate. If water pressure or volume falls outside set parameters, precautions can be taken, including automatic alerts and even preemptive shutdowns.
Buyers of the pumps want this information. So, while using this data to improve the performance of its products, the business can also share insights with its clients on a subscription basis, opening up new revenue streams. The business is no longer just providing world-class high-tech pumps; it's offering customers critical insights from the pumps it sells, as a value-added service. (Hear more about this solution in the three-minute podcast recording below.)
[Download]: Advancing Smart Manufacturing Operations Value with Industry 4.0
Connecting Things; Connecting to Our Needs
What links these two examples is their prioritization of real human needs as part of the solution. Clean and safe food and water are vital to human health, and companies that help provide themadd value.
For many years, large industrial enterprises have lived in two separate worlds: the world of all their physical assets (factories, equipment, buildings, people) and the world of their digital assets (software, workflows, algorithms, reports). Through sensor technology, network capability, security advances and IoT platforms, these two worlds are now becoming seamlessly integrated like never before.
Today, the shorthand for this ongoing integration is the Internet of Things. In reality, though, it's the Internet of Us. Technology offers us a path to connect our physical world with a digital one, in which we occupy a new space and a new future: a place where the physical and digital come together, enabling businesses to transform their operational and business models, in a scalable way, through intelligence. (Hear more on the Internet of Us in the three-minute podcast recording below.)
Cognizant (Nasdaq: CTSH) is dedicated to helping the world's leading companies build stronger businesses — helping them go from doing digital to being digital.