Blockchain can reduce supply chain risks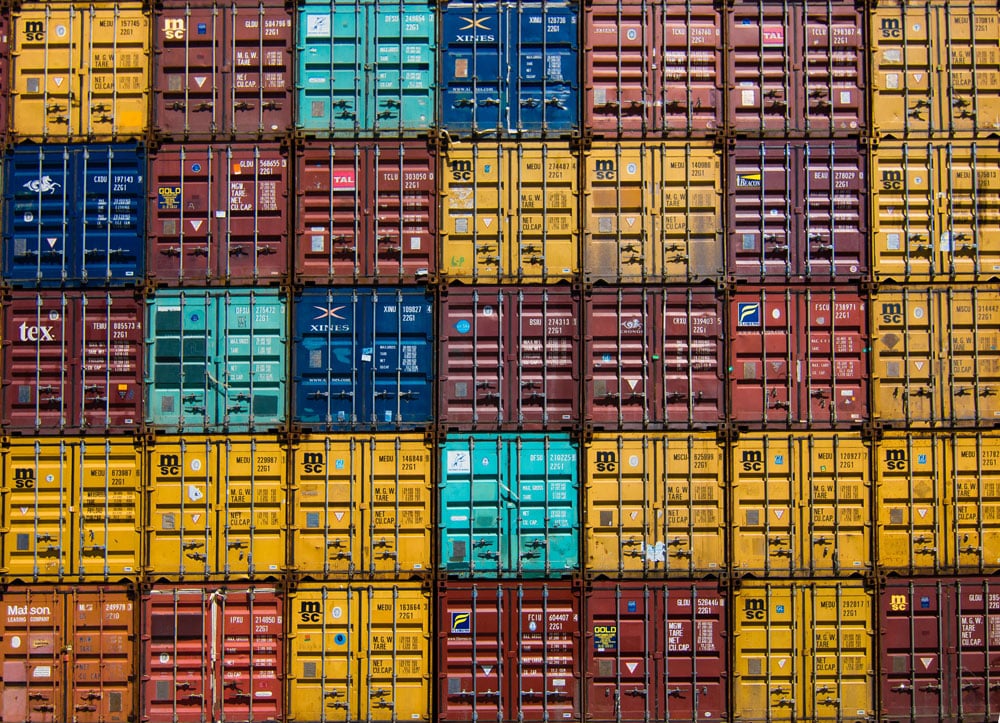 In the world of modern businesses, supply chains are becoming increasingly complex and such complexity increases as supply chains cross multiple countries and involve multiple interfaces with third parties. To address this, many are turning to blockchain.
According to Supply Chain Management Review, upstream are the suppliers who create goods and services used in a company's own operations, such as raw components or materials. The downstream supply chain efficiently distributes a company's products or services to its customers. Each stage, both upstream and downstream, needs to be proactively managed to minimize quality, financial, confidentiality, operational, reputational and legal risks.
Mounting supply chain challenges for businesses
The challenge faced in the modern, interconnected world is the growing complexity of supply chains. This complexity presents risks, and these include goods falling outside of required storage parameters and the risk of contamination or counterfeiting. It is incumbent upon the manufacturer to perform a risk assessment, which can involve:
Understanding which products are transported and to where.
Breaking the transportation chain into steps.
Assessing each step from sender to recipient. Consider what will happen should delays arise at any stage of the transport route.
Assessing for how long the cargo remains at each step.
Assessing effectiveness of anti-counterfeiting measures and how these can be assessed? Such as by using anti-tamper proof locks or seals.
Considering environmental conditions at each step (this may need to extend to seasonality).
Understanding the impact of temperature and humidity.
Understanding the suitability of the container.
Understanding the impact of shock and vibration on the goods and the packaging. For example, how robust is the packaging? Have drop and rotation tests been performed?
Blockchain offers innovative solution
Many companies are now seeking to address these risks with blockchain technology. In terms of addressing supply chain risks, blockchain enables the transmission of data and information to all users of the supply chain network on a real-time basis. This means that when goods move from point A to point B, all of those in the supply chain are made aware at the same time. Should a change occur, such as a switch to a different distributor every actor is made aware and the system can be configured so that each party would need to agree such a change.
A second benefit is with the secure transmission of correct information between the users of the supply chain network. The cryptographic nature of this builds in security into the information exchange. A third example is with a bridge to the Internet of Things and devices like radio-frequency identification( RFID) transmitters. This is a technology whereby digital data encoded in RFID tags or smart labels are securely and digitally captured by a reader via radio waves. Blockchain can be especially handy in linking physical goods to serial numbers, bar codes, digital tags like RFID.
Based on these benefits, some distributors are searching for ways to leverage blockchain innovations to increase profits and strengthen relationships across the supply chain.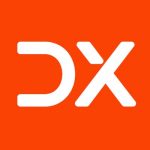 What you need to know if you're attending AVEVA World Summit
AVEVA World Summit is where the most innovative industrial executives from around the world gather for an exclusive opportunity to network with 400 global digital leaders across diverse sectors.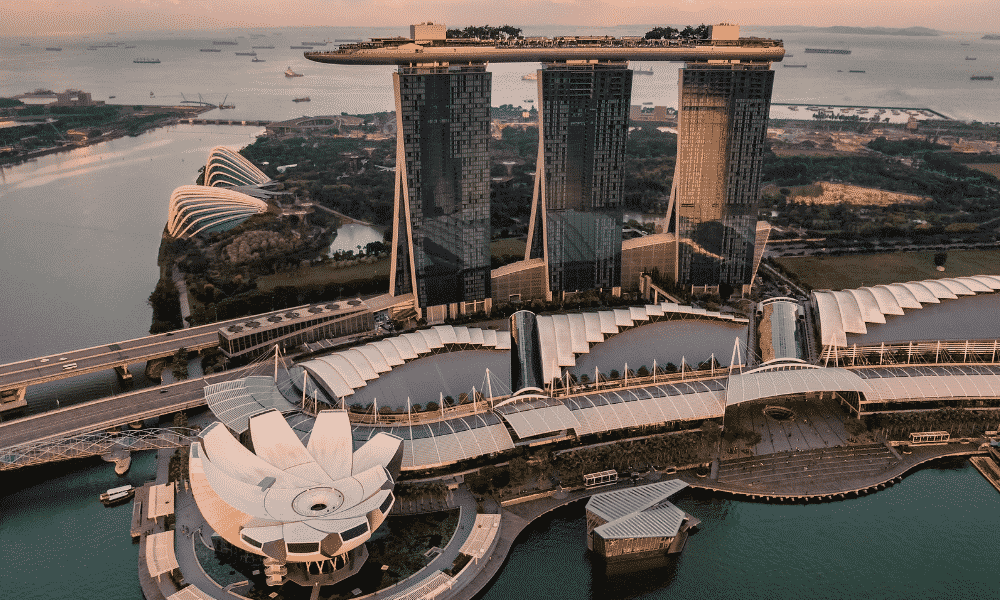 AVEVA World Summit is where the most innovative industrial executives from around the world gather for an exclusive opportunity to network with 400 global digital leaders across diverse sectors. 
The summit is an opportunity to discover how these leaders and Cognizant — a Platinum Sponsor — are transforming the entire asset and operational lifecycle.
To help you prepare, here is a selection of articles, case studies, ebooks, and clips from Cognizant, discussing digital transformation:
Aveva World Summit takes place September 16-18, at Marina Bay Sands, Singapore.  
One session to highlight? "Digital Transformation in Hybrid Industries," featuring Cognizant's VP of IoT and Engineering services, Frank Antonysamy. This session will examine the benefits of digital transformation, and addressing challenges through a sustainable platform that can adopt best practices, continuous improvements, and grow with the business.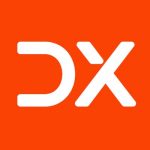 DX Journal covers the impact of digital transformation (DX) initiatives worldwide across multiple industries.
IoT + Digital Twin = Operations Intelligence: An Equation that Delivers Useful What-If Scenarios
In the equation IoT + X = Operations Intelligence, what role does a digital twin play as the X factor?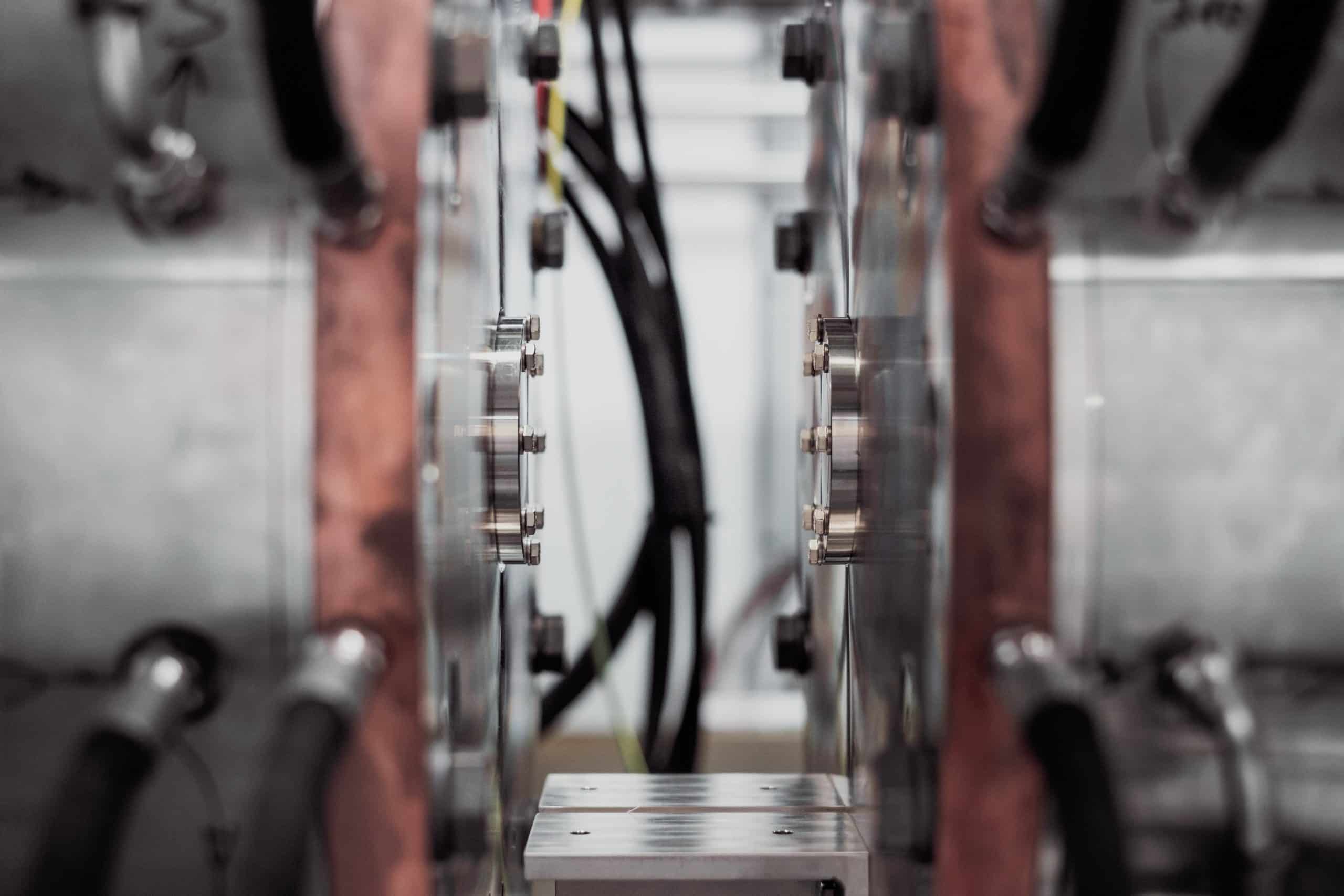 Measure twice, cut once. This basic premise, that it would be advantageous to visualize outcomes before you act, forms the backbone of an entity known as the digital twin. This approach is particularly useful in today's high-stakes industries such as manufacturing, construction, mining and more. Measuring twice and cutting once allows enterprises to tweak every aspect of the production process to maximize revenue.
The digital twin enables companies to envision what-if scenarios for various operating conditions in the virtual world before it affects processes in the real world. The more fully the digital twin avatar is fleshed out, the more accurate its predictions. This means enterprises need IoT (the Internet of Things) to color in the picture completely. IoT helps the digital twin realize its full potential to deliver operational intelligence. 
The promise of the digital twin
A digital twin is a replica, described by data, of physical assets, processes and systems that helps organizations understand, dissect, predict and optimize their performance. It can combine design and engineering details with operating data and analytics about anything from a single part to multiple interconnected systems to an entire manufacturing plant.
Case Study: Advancing Smart Manufacturing Operations Value with Industry 4.0 Platform
If you need to describe a physical asset (say a motor running on a shop floor) through data, you need that motor to both generate data and make that data easily accessible. This is where IoT falls into the picture: it "sensorizes" a variety of physical machines and brings them into the digital twin conversations, says Vivek Diwanji, senior director of technology at Cognizant. IoT-enabled embedded devices can then transmit data about their health under a variety of operating conditions and channelize that information through an Internet connection from shop floor to enterprise resource planning (ERP) software. 
Layered possibilities
A digital twin is about different perspectives – essentially comprised of many layers that are progressively overlaid with more detailed data input. The level of detail depends on the insights you're looking to derive. If you need to know when a vehicle tire is going to wear-out, all you need to measure is temperature and air pressure. Long-term durability intelligence on the other hand, also needs to measure ambient conditions, daily operation numbers, road type and more.
[Download]: A New Approach to PLM
A lack of common IoT standards across industries makes the data difficult to gather, but that conversation might change with the advent of 5G, Diwanji predicts. For now, digital twin is a powerful tool that enables companies to deliver field services, conduct smart operations and evaluate product development outcomes before investing millions into the pipeline.
By 2020, 30% of Global 2000 companies will be using data from digital twins to improve product innovation success rates and organizational productivity, according to IDC. They can realize gains of close to 25%. And IoT is a key player in that equation to deliver such operational intelligence.
"Digital twin is an application that leverages IoT. The very definition of a digital twin necessitates that a digital model is running in conjunction with a physical model. That connection, between the physical and the digital, happens through IoT," Diwanji says. "IoT is really the backbone of the digital twin."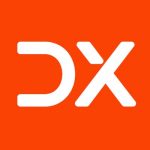 DX Journal covers the impact of digital transformation (DX) initiatives worldwide across multiple industries.
IoT + AI = Operations Intelligence: A new equation for a new world of data
In the equation IoT + X = Operations Intelligence, what role does artificial intelligence play as the X factor?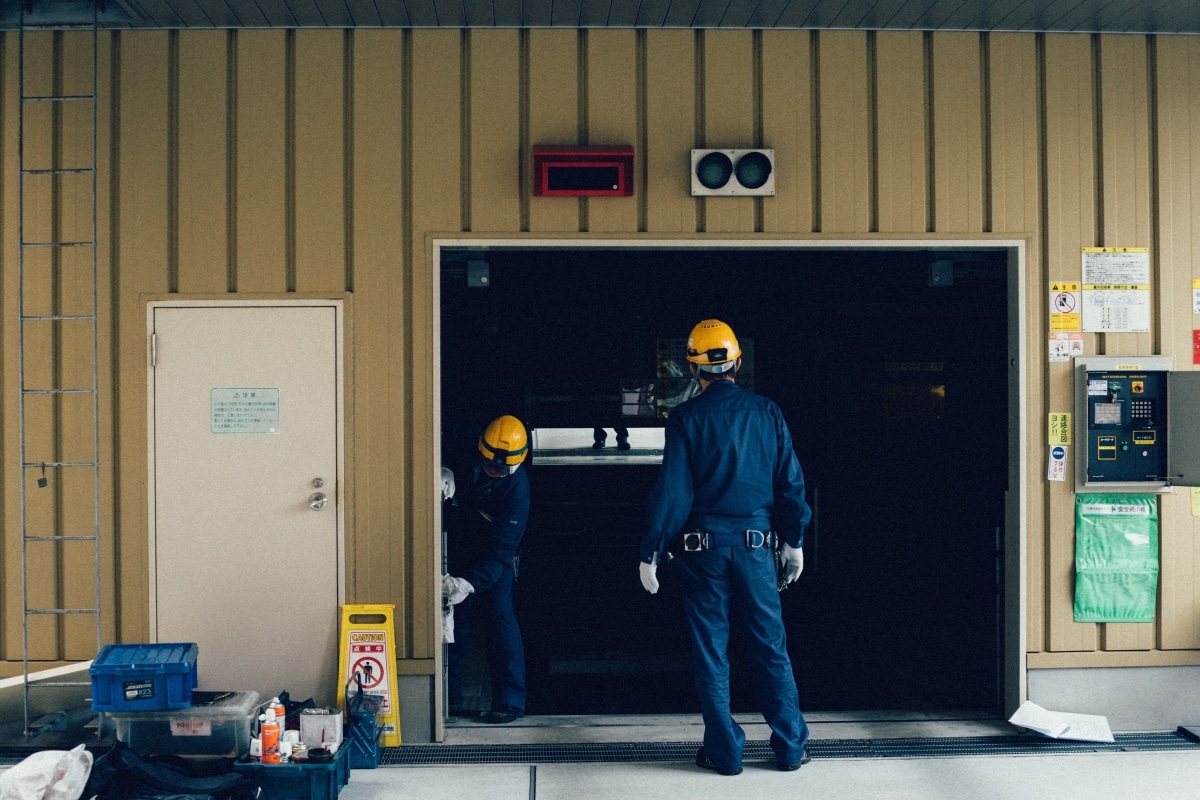 A new world powered by the Internet of Things (IoT) demands a new computing paradigm and yesterday's if-X-then-Y rules-based approach can't handle today's industrial complexities. 
IoT-embedded devices generate large amounts of data, but analyzing that volume of information using traditional algorithms can be overwhelming, like drinking water from a fire hose. We need more intelligent computing that can take on both volume and ambiguity — in context and in real time. Artificial Intelligence can be one of the special X factors in the equation, IoT + X = Intelligence, and it learns by example rather than by rules.
The IoT-AI dance
At first glance, it might appear that a rules-based process might work well enough for a solitary IoT-enabled device: monitor the temperature profile of a motor; if it overheats beyond a preset limit, turn it off. However, the real world in which such machines operate is much more complex and you need to parse interdependent signals at the edges to truly make sense of the data being fed to you. For example, air temperature, paint temperature, and humidity in combination may lead to warranty claims in complex combinations that exceed our ability to use traditional data science. AI can help. 
In that sense, AI is IoT's ally. It tolerates ambiguity at the margins, meaning analysts don't have to tie up precious capital resources just cleaning and formatting data so it can play well with existing algorithms. While it is popular to declare that the "garbage in, garbage out" theory holds true in data analytics, the good news is that AI can detect outliers and tolerate bad data up to a point, says James Jeude, Vice-President in Cognizant's Digital AI & Analytics Strategic Consulting Group. "I believe that AI takes our best human thinking and allows us to duplicate it at scale and at low cost and push it into all corners," he adds. 
Case Study: Advancing Smart Manufacturing Operations Value with Industry 4.0 Platform
IoT's myriad touchpoints allow AI to prove its value, says Jeude. One of the many use cases of AI is proactive preventive maintenance. If you were to outfit every grocery store refrigerator with IoT sensors that measured current flow and temperature, AI could proactively predict compressor failure, delivering intelligence that can be acted on and saving revenues in the long run., catching failures well before the actual temperature rises and triggers an alarm.
"Humans have a limited ability to process complexity. IoT and AI are absolutely essential together to deal with that complexity challenge," Jeude says.
Evolutionary AI
Previous iterations of AI founded on deep learning involved training algorithms on vast banks of test cases so the machines would lean on learned experiences to make informed decisions. Such AI is time and resource-intensive and doesn't allow for flexibility at the edges. 
Evolutionary AI, on the other hand, allows for economical testing of corner cases. It factors in historical context, decision and output data before prescribing actions. "We can use evolutionary AI to drive iterations and pick the ones that are the winners and help us prune the losers," Jeude says.
[Download]: Real Estate Manager Goes Digital
The very fact that IoT combined with AI creates intelligence is predicated on the fact that the cost of computing has decreased significantly. Equally important, Jeude points out, is that the ability to put decisions into effect has also become cheaper. Both have fallen by an order of magnitude every decade. "That IoT device can shut off a machine, call for repairs, flash warning lights, for a fraction of the cost," he says.
IoT with AI delivers intelligence by processing volumes of data in real time and in context at complex scales humans can't work with. With IoT and AI we are well-informed to make critical decisions right at the moment when they are needed the most. In today's high-stakes digital landscape, that can make all the difference. Whether you're working in retail, entertainment, manufacturing, finance, mining or countless other industries, IoT in concert with AI can deliver the transformational intelligence you need at scale.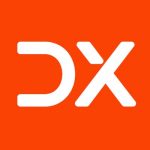 DX Journal covers the impact of digital transformation (DX) initiatives worldwide across multiple industries.