Philips is all in when it comes to the IoT
Lights may be a familiar sight whether you're at home or anything to say about it, lighting will soon do a lot more than just illuminate.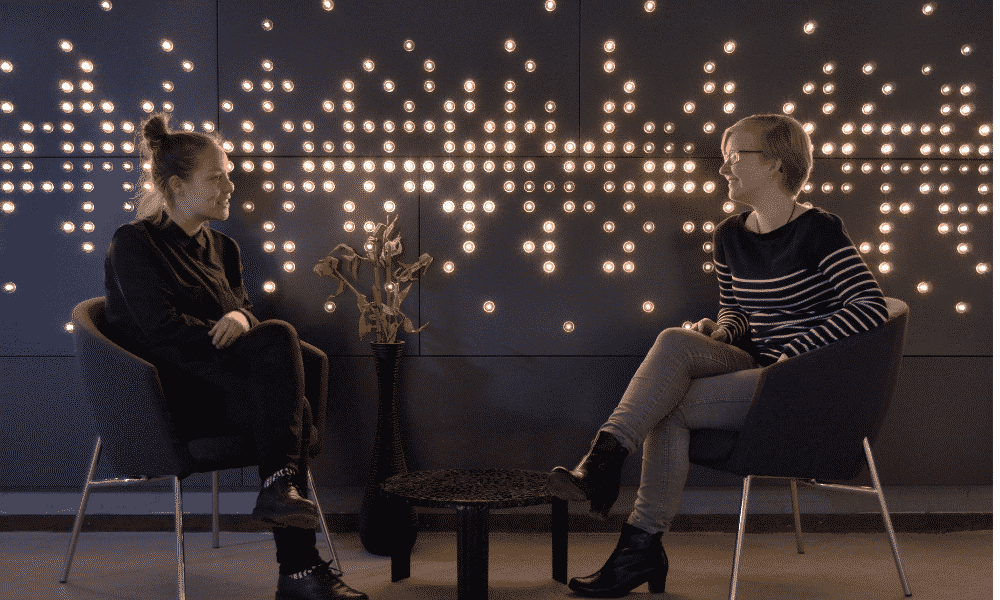 Stop reading for a moment and look up. Did you see a light on the ceiling, or maybe one over on the wall nearby? Of course you did. Lighting is everywhere we go — and not just indoors. It comes in all shapes, sizes, colours, and brightnesses, but if Philips Electronics has anything to say about it, lighting will soon do a lot more than just illuminate.
The Dutch electronics multinational — a leading global supplier of lighting technology — has announced that the IoT isn't just an important technology, it's going to be central to the company's overall strategy in the future. That IoT-based strategy can be most clearly seen within Philips' lighting division, where it even has its own name: Interact.
Related: Stepping into Digital with IOT – 14 Cases
"You can imagine all these devices — lamps, drivers, luminaries, sensors — being connected, sending information through software," Philips Lighting CEO, Eric Rondolat, told attendees at the Light+Building exhibition in Frankfurt, earlier this year. "And all this software sending this information back to a cloud-based platform, an IoT platform that is called Interact," he said.
The Power of Occupancy Sensing
While some of data gathered by Philips lighting will be related to energy consumption and other operational parameters for the lights themselves, there's a lot more smart lighting can do.
One big area that Philips and the rest of the lighting industry is eyeing is occupancy sensing. The global occupancy sensor market was worth USD$1.7 billion in 2017, according to Market Prognosis, and is projected to reach USD$4.8 billion by 2023. Those numbers are being driven largely by a North American push to increase energy efficiency. Being able to know when someone is in a space that requires lighting, or HVAC, can lead to significant savings. But that same data has other value too, and Philips plans to leverage machine learning to unearth hidden insights trapped in that data.
Download] Stepping into Digital with IOT – 14 Cases
If these moves weren't proof enough that Philips Lighting is betting big on the IoT, consider this: The company just hired former Cisco senior vice president, IoT sales, Chris White, to lead its Americas division. Then there's the name. Philips Lighting announced in March that the company would change the company name to as Signify — a name it hopes will shine a light on the company's beyond-lighting IoT focus.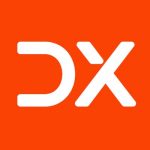 DX Journal covers the impact of digital transformation (DX) initiatives worldwide across multiple industries.
Tesla wants its factory workers to wear futuristic augmented reality glasses on the assembly line
Tesla patent filings reveal plans for augmented reality glasses to assist with manufacturing.
Factory employees has previously used Google Glass in its factory as recently as 2016.
Tesla's Model 3 might have "biblical simplicity" according to one Wall Street analyst, but building any car still involves hundreds of nuts, bolts, and welds.
To cut down on the number of fit and finish issues — like the "significant inconsistencies" found by UBS— Tesla employees on the assembly line could soon use augmented reality glasses similar to Google Glass to help with car production, according to new patent filings.
Last week, Tesla filed two augmented reality patents that outline a futuristic vision for the relationship between humans and robots when it comes to manufacturing. The "smart glasses" would double as safety glasses, and would help workers identify places for joints, spot welds, and more, the filings say.
Here's how it works:
And here's the specific technical jargon outlining the invention (emphasis ours):
The AR device captures a live view of an object of interest, for example, a view of one or more automotive parts. The AR device determines the location of the device as well as the location and type of the object of interest. For example, the AR device identifies that the object of interest is a right hand front shock tower of a vehicle. The AR device then overlays data corresponding to features of the object of interest, such as mechanical joints, interfaces with other parts, thickness of e-coating, etc. on top of the view of the object of interest. Examples of the joint features include spot welds, self-pierced rivets, laser welds, structural adhesive, and sealers, among others. As the user moves around the object, the view of the object from the perspective of the AR device and the overlaid data of the detected features adjust accordingly.
As Electrek points out, Tesla has previously been employing Google Glass Enterprise as early as 2016, though it's not clear how long it was in use.
Tesla has a tricky relationship with robotics in its factory. In April, CEO Elon Musk admitted its Fremont, California factory had relied too heavily on automated processes. Those comments, to CBS This Morning, came after criticism from a Bernstein analyst who said "We believe Tesla has been too ambitious with automation on the Model 3 line."
Still, the company seems to be hoping for a more harmonious relationship between human and machine this time around.
"Applying computer vision and augmented reality tools to the manufacturing process can significantly increase the speed and efficiency related to manufacturing and in particular to the manufacturing of automobile parts and vehicles," the patent application reads.
This article was originally published on Business Insider. Copyright 2018.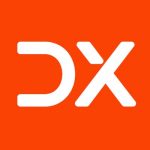 The great buy-in: How to learn to love AI at work
The conversation around AI is changing — and the emphasis on the augmentation of current workers, rather than the wholesale replacement of segments of the workforce, is a significant (and many would argue, necessary) shift. However, anxiety and fear are still tough contenders for those trying to usher in a new era of AI-assisted workplaces.
"It all comes down to what people want to change," said Matas Sriubiskis, Growth Analyst at Zoom.ai, during the recent mesh conference meetup at Spaces in downtown Toronto.
Zoom.ai is a chat-based productivity tool that helps employees automate everyday tasks including searching for files, scheduling meetings, and generating documents. In an interview with DX Journal, Sriubiskis said public opposition to AI remains a major stumbling block not just for technology companies, but for businesses around the world.
As the language around AI changes, it becomes obvious that people want change from the technology, but remain hesitant about the disruptive effect AI-based automation could bring to their industries.
As highlighted in a recent Forbes article, knowledge-based workers with tenure, who have developed their skill-set over a period of time, are acting along the lines of basic psychology when it comes to fear surrounding automation. Unfortunately, that push-back can severely stunt the success of digital transformation projects designed to improve the lives of workers throughout the company, not replace them.
"A lot of people are afraid that AI's going to take their job away," said Sriubiskis. "That's because that's the narrative that we've seen for so long. It's now about shifting the narrative to: AI's going to make your job better and give you more time to focus more on the things that you've been hired to do because you're good at doing them. There are tons of websites online talking about whether your job's going to be taken away by AI, but they never really talk about how people's jobs are going to be improved and what things they won't have to do anymore so they can focus on the things that actually matter."
Buy-in requires tangible results
This general AI anxiety can seem like a big obstacle to companies looking to adopt AI — but there are important steps companies can take to ensure their AI on-boarding is done with greater understanding and effectiveness.
As startups and businesses look to break through the AI fear-mongering, they have to demonstrate measurable benefits to employees, showing how AI can make work easier. By building an understanding of how AI affects employees, showing them how it benefits them, and using that information to inspire confidence in the project, businesses can work to create a higher level of employee buy-in.
One of the simplest examples of how to demonstrate this kind of benefit comes from Zoom.ai's digital assistant for the workplace. An immediately beneficial way AI can augment knowledge-based workers is by giving them back their time.According to McKinsey & Company research cited by Zoom.ai, knowledge workers spend 19 percent of their time — one day a week — searching for and gathering information, sequestered by app or database silos. By showing how the employee experience can be improved with the use of automated meeting scheduling or document retrieval, you generate employee buy-in, said Sriubiskis.
"For us, the greatest advantage is giving employees some of their time back, so they can be more effective in the role that they were hired to do. So if there's a knowledge-based worker, and they're an engineer for example, they shouldn't be spending time booking meetings, generating documents, finding information or submitting IT tickets. Their time would be better spent putting it towards their engineering work. For an enterprise company, based on our cases, we estimate that we can give employees at least 10 hours back a month. That allows them to be more productive, increase their collaboration and their creativity, and the overall employee experience improves."
Full comprehension of a problem leads to better implementation
Another way to ensure a greater level of employee confidence is to understand the core problem that AI could be used to solve. You can't just throw AI at an issue, said Sriubiskis. The application of the AI solution has to make sense in the context of an identified problem.
"When a lot of companies talk about their current endeavours, they're saying, 'we're exploring AI to do this.' But they're not actually understanding a core problem that their employees are facing. If you just try to throw a new technology at a problem you don't fully understand, you're not going to be as successful as you want. You might be disappointed in that solution, and people are going to be frustrated that they wasted time without seeing any results."
This deliberate effort to understand a key problem before implementing a solution can drive to better outcomes. That's why Zoom.ai has incorporated this kind of core observation into its process of on-boarding clients or approaching a new project.
"Before we do a proof-of-concept or a pilot now," said Sriubiskis, "we require companies to do an interview with some of our product and our UI/UX team. That way, we can understand how they do things currently, but also so we can provide a quantitative metric. Qualitative is nice, but people also want to see the results, and make sure their work was worth it. We  make sure to interview a whole bunch of users, clearly understand the problem, and make sure what we're doing isn't a barrier to what they're actually trying to solve, it's going to help it and help it more over time."
These approaches are all about making the team of employees feel like an AI solution is working for them, leading to greater effectiveness of AI implementation to augment the workforce. It remains key, said Sriubiskis, to make sure employees can see the tangible benefits of the technology. Zoom.ai makes that employee experience a core part of their on-boarding process: "We report back to our users and tell them how many hours they've saved. So they see how the actual improvements are seen by them, not just by management or the company as a whole."
The future is filled with AI. It's just a question of making sure it helps, not hurts, human capital — and that a positive transition to AI tools prioritizes the employee experience along the way.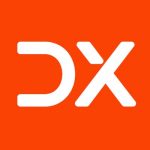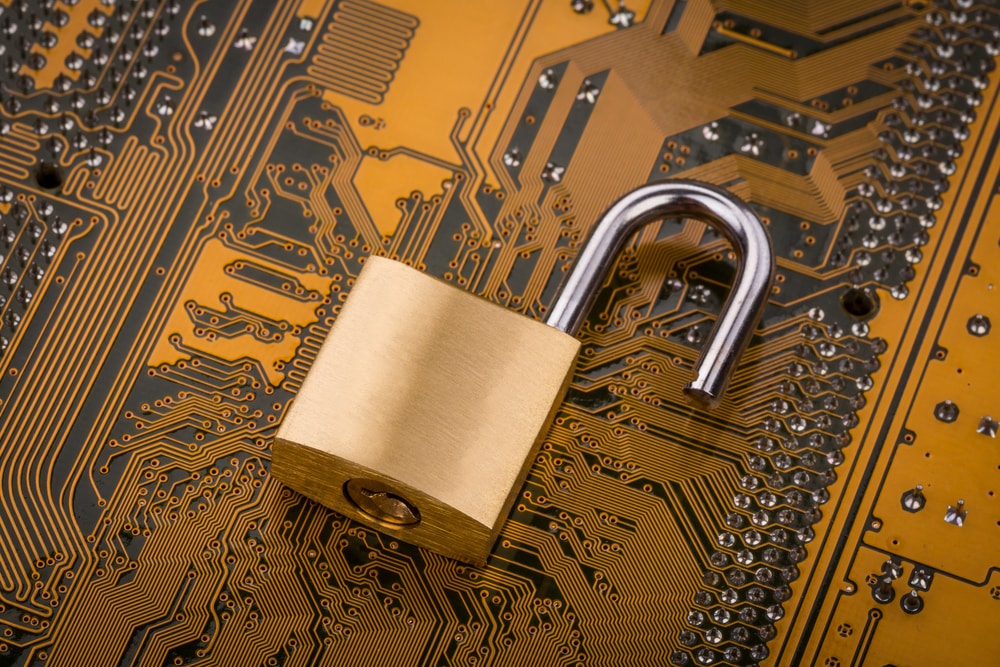 Welcome to Navigating the AI Hype. This will be a timely article that curates events in AI to tabulate AI's journey as this unprecedented phenomenon makes its way into our lives: The Good, the Bad and the Ugly. We will acknowledge successes in AI as well as those that still require further progress. We will also highlight areas where human conscience will need to dictate policy and regulation as ethical standards will be built in lockstep with technology as it evolves. Finally, we will highlight references and resources for anyone wanting to dive in further into Artificial Intelligence. Enjoy!
The Good:
DeepMind AlphaFold Delivers "Unprecedented Progress" on Protein Folding
"Proteins are essential to life. Predicting their 3D structure is a major unsolved challenge in biology and could impact disease understanding and drug discovery. I'm excited to announce that we have won the CASP13 protein folding competition!"
Read more.
Facebook And MIT Researchers Want To Use AI To Create Addresses For The Billions Of People Who Don't Have One
"Artificial intelligence will revolutionize how we live, creating both incredible opportunity for benefits, as well as some disruption that will be important to manage,"
Read more.
The Bad:
Tech giants offer empty apologies because users can't quit
"Sorry means nothing since so does We're deleting.".
Read more.
DuckDuckGo Says Google's Filter Bubble Is Real, and It Can Prove It
A study shows incognito mode does not mean anonymous
Read more.
Microsoft President: We'll Give Pentagon 'All the Technology We Create'
"For us, we've been clear: we are gonna provide the US military with access to the best technology — to all the technology — we create. Full stop. We just said that flat out."
Read more.
The Ugly:
LinkedIn used 18M non-member emails to target Facebook ads. Were you a victim?
A Data Protection Commissioner investigation found that LinkedIn violated data protection policies shortly before onset of GDPR
Read more.
Marriott hotels: data of 500m guests may have been exposed
"This indicates that as far as security monitoring and being able to respond in a timely and adequate fashion, Marriott had severe challenges being able to live up to its mission statement of keeping customer data safe."
Read more.
Quora data breach FAQ: What 100 million hacked users need to know
"On Friday [November 30] we discovered that some user data was compromised by a third party who gained unauthorized access to one of our systems." 
Read more.
Emails of top NRCC officials stolen in major 2018 hack
"The NRCC can confirm that it was the victim of a cyber intrusion by an unknown entity. The cybersecurity of the Committee's data is paramount, and upon learning of the intrusion, the NRCC immediately launched an internal investigation and notified the FBI, which is now investigating the matter,"
Read more.
AI courses and resources
NO TIME TO READ AI RESEARCH? WE SUMMARIZED TOP 2018 PAPERS FOR YOU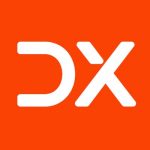 1 download. 14 Case Studies.
Download this report to learn how 14 companies across industries are demonstrating the reality of IoT-at-scale and generating actionable intelligence.