The great buy-in: How to learn to love AI at work
The conversation around AI is changing — and the emphasis on the augmentation of current workers, rather than the wholesale replacement of segments of the workforce, is a significant (and many would argue, necessary) shift. However, anxiety and fear are still tough contenders for those trying to usher in a new era of AI-assisted workplaces.
"It all comes down to what people want to change," said Matas Sriubiskis, Growth Analyst at Zoom.ai, during the recent mesh conference meetup at Spaces in downtown Toronto.
Zoom.ai is a chat-based productivity tool that helps employees automate everyday tasks including searching for files, scheduling meetings, and generating documents. In an interview with DX Journal, Sriubiskis said public opposition to AI remains a major stumbling block not just for technology companies, but for businesses around the world.
As the language around AI changes, it becomes obvious that people want change from the technology, but remain hesitant about the disruptive effect AI-based automation could bring to their industries.
As highlighted in a recent Forbes article, knowledge-based workers with tenure, who have developed their skill-set over a period of time, are acting along the lines of basic psychology when it comes to fear surrounding automation. Unfortunately, that push-back can severely stunt the success of digital transformation projects designed to improve the lives of workers throughout the company, not replace them.
"A lot of people are afraid that AI's going to take their job away," said Sriubiskis. "That's because that's the narrative that we've seen for so long. It's now about shifting the narrative to: AI's going to make your job better and give you more time to focus more on the things that you've been hired to do because you're good at doing them. There are tons of websites online talking about whether your job's going to be taken away by AI, but they never really talk about how people's jobs are going to be improved and what things they won't have to do anymore so they can focus on the things that actually matter."
Buy-in requires tangible results
This general AI anxiety can seem like a big obstacle to companies looking to adopt AI — but there are important steps companies can take to ensure their AI on-boarding is done with greater understanding and effectiveness.
As startups and businesses look to break through the AI fear-mongering, they have to demonstrate measurable benefits to employees, showing how AI can make work easier. By building an understanding of how AI affects employees, showing them how it benefits them, and using that information to inspire confidence in the project, businesses can work to create a higher level of employee buy-in.
One of the simplest examples of how to demonstrate this kind of benefit comes from Zoom.ai's digital assistant for the workplace. An immediately beneficial way AI can augment knowledge-based workers is by giving them back their time.According to McKinsey & Company research cited by Zoom.ai, knowledge workers spend 19 percent of their time — one day a week — searching for and gathering information, sequestered by app or database silos. By showing how the employee experience can be improved with the use of automated meeting scheduling or document retrieval, you generate employee buy-in, said Sriubiskis.
"For us, the greatest advantage is giving employees some of their time back, so they can be more effective in the role that they were hired to do. So if there's a knowledge-based worker, and they're an engineer for example, they shouldn't be spending time booking meetings, generating documents, finding information or submitting IT tickets. Their time would be better spent putting it towards their engineering work. For an enterprise company, based on our cases, we estimate that we can give employees at least 10 hours back a month. That allows them to be more productive, increase their collaboration and their creativity, and the overall employee experience improves."
Full comprehension of a problem leads to better implementation
Another way to ensure a greater level of employee confidence is to understand the core problem that AI could be used to solve. You can't just throw AI at an issue, said Sriubiskis. The application of the AI solution has to make sense in the context of an identified problem.
"When a lot of companies talk about their current endeavours, they're saying, 'we're exploring AI to do this.' But they're not actually understanding a core problem that their employees are facing. If you just try to throw a new technology at a problem you don't fully understand, you're not going to be as successful as you want. You might be disappointed in that solution, and people are going to be frustrated that they wasted time without seeing any results."
This deliberate effort to understand a key problem before implementing a solution can drive to better outcomes. That's why Zoom.ai has incorporated this kind of core observation into its process of on-boarding clients or approaching a new project.
"Before we do a proof-of-concept or a pilot now," said Sriubiskis, "we require companies to do an interview with some of our product and our UI/UX team. That way, we can understand how they do things currently, but also so we can provide a quantitative metric. Qualitative is nice, but people also want to see the results, and make sure their work was worth it. We  make sure to interview a whole bunch of users, clearly understand the problem, and make sure what we're doing isn't a barrier to what they're actually trying to solve, it's going to help it and help it more over time."
These approaches are all about making the team of employees feel like an AI solution is working for them, leading to greater effectiveness of AI implementation to augment the workforce. It remains key, said Sriubiskis, to make sure employees can see the tangible benefits of the technology. Zoom.ai makes that employee experience a core part of their on-boarding process: "We report back to our users and tell them how many hours they've saved. So they see how the actual improvements are seen by them, not just by management or the company as a whole."
The future is filled with AI. It's just a question of making sure it helps, not hurts, human capital — and that a positive transition to AI tools prioritizes the employee experience along the way.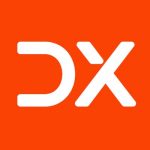 20/20 Armor brings Street Fighter dreams to life with innovative tech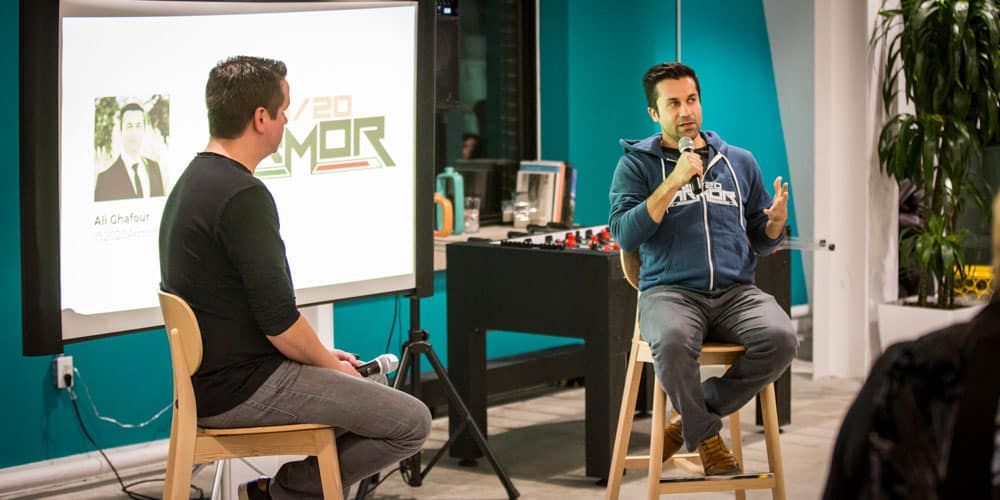 While most businesses talk about developing a kickass idea, Toronto-based scaleup 20/20 Armor is taking the art of kickass and bringing it into the 21st Century.
Upgrading the art of kickass
20/20 Armor is a sports technology company that produces connected equipment for trainers and match runners to keep track of scores and performance. The company has already released a chestguard that tracks the progress of a match or training session and includes ten game modes for students and teachers to use.
In an interview with DX Journal, cofounder and CEO Ali Ghafour spoke about the larger vision for the company, and how electronic tools like 20/20 Amor's chestguard can help bring  a new sense of cool to the sport.
"When you do martial arts in North America today, it's maybe not necessarily cool. If you play basketball, it's cool, you play soccer, it's cool. We want to take it to the point where you play martial arts and you wear this headgear that looks cool, you wear this vest that looks cool, you use this app that makes it look like you're playing Street Fighter in real life, that's cool."
The kind of tracking that 20/20 Armor enables is being done in martial arts, but only at high level competitions — the kind of level that Ghafour has competed at during his 25 years of Taekwondo experience. But 2020 Armor is bringing the competitive nature of points tracking together with gamified elements to promote more performance data and a video-game-like scoring system to gyms and clubs all over the world — where 99 percent of the market for martial arts products lies.
"Our industry tracks nothing. The fact that we can track and tell them the score of the match is groundbreaking," said Ali Ghafour of@2020Armor #meshcon pic.twitter.com/rmY4kYg4sk

— mesh (@meshcon) November 22, 2018
For Ghafour, coupled to the appeal of producing metrics and granular performance data for martial artists is the ability to expose a wider audience to the sport.
"No one knows how the hell how martial arts works — any of it. Boxing, Karate, Taekwondo. If they don't play that sport, no one knows how the scoring works. I thought if there was a way to make the sport accessible and understandable to the general public, then you increase the interest, and grow the sport overall."
Ghafour believes that martial arts is a life skill that applies throughout society, teaching attitudes and disciplines that you don't get from a conventional education or career path. He's passionate about broadening interest in martial arts, and you can see that passion, as well as the 20/20 Armor chestguard, in action during the company's pitch on Dragon's Den.
Adding to the arsenal
The armor itself is getting a big upgrade in 2019, when the company will add a high-tech helmet to its line of products, which will integrate fully with the current chestguard setup. The company will also dedicate significant time and effort towards developing an app to compliment the armor's existing tracking and gamified aspects.
The company is also looking ahead in a big way to a future in China — a world unto itself when it comes to martial arts culture and manufacturing prospects. Ghafour said he hopes to have 60-70 percent of the company's manufacturing done in China. The development of the 20/20 Armor app and final manufacturing assembly will remain in North America.
Get a coach if you want to grow
A serial entrepreneur and four-time Canadian national team member in Taekwondo with an HBSc in computer science, Ghafour had never started a hardware company before developing 20/20 Armor. His athletic experiences taught him the value of consistent coaching, something that has absolutely contributed to how he views the innovation ecosystem in Toronto, and how it can benefit the efforts he and his fellow team members make to grow 20/20 Armor.
Ghafour recently pitched at the mesh conference meetup, held at Spaces in downtown Toronto. There, he emphasized that the community around 20/20 Armor was vital to the growth and success of his business.
The company is a MaRS client, and is also one of the original 14 companies to work with leAD Sports, a sports business accelerator. The organizations recently helped the company close another round of funding for a total of $1.2 million.
In a broader sense, Ghafour also spoke to the need for outside input to build an original business and learn about the challenges of growing a successful hardware company: "You can't really Google those sort of things — you have to meet people who are going through the same things that you are. I honestly don't think you can do it without talking to people."
In fact, mentorship and coaching through the scaleup process remains the core lesson that Ghafour would impart to fellow scaleup leaders.
"Get a mentor, and talk to them consistently. For an athlete, that's a normal thing, we've been coached all our lives. That would be the biggest thing that can help build your company faster than you even thought possible."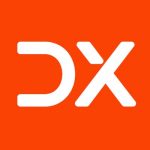 MovetheDial's first Global Summit puts women in tech spotlight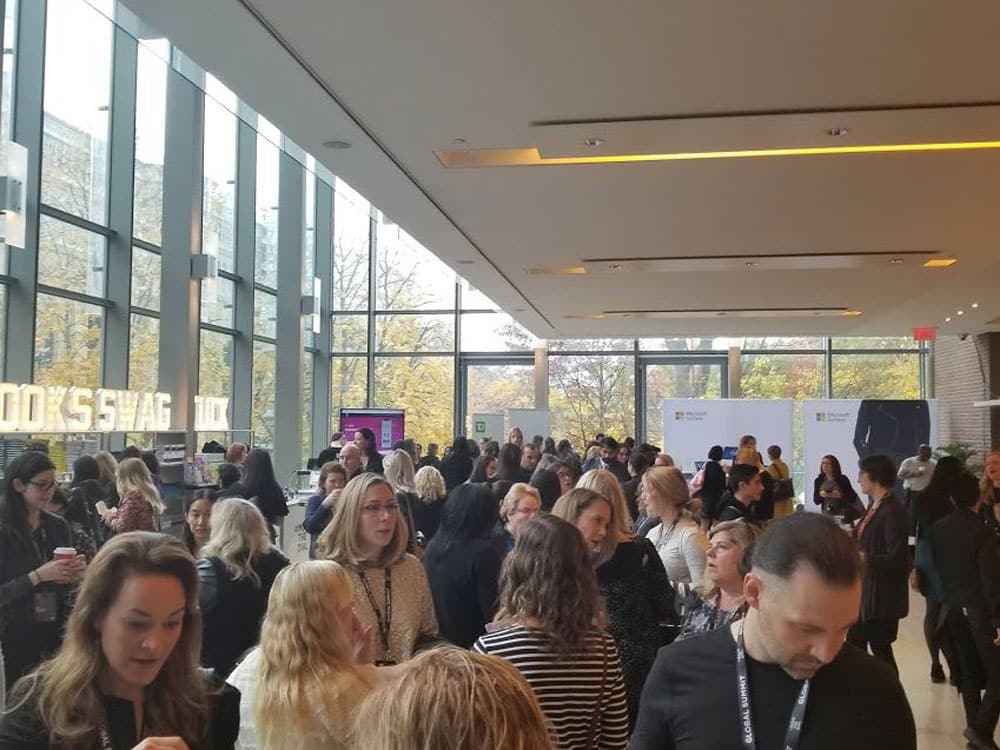 The atmosphere at MovetheDial's first Global Summit was exuberant. The event brought together thousands of attendees to celebrate and amplify women in the technology space — and find out how to push for greater equality throughout the industry.
Held at the Telus Center for Performance and Learning in Toronto, the Summit worked to further MovetheDial's goals of greater inclusion of women in the tech world. Speakers from Salesforce, Uber, CapitalOne, Backstage Capital and many other organizations rallied together to push for equality within tech, and to provide valuable advice for companies looking to do more.
Bold change needed
MovetheDial is a global movement, pushing for greater inclusion of women in technology. Since its founding, in 2017, the network has produced engagement from 10,000 people across Canada and the U.S. A report released by the organization in 2017 showed just how dire the situation really is for women in tech: just six percent of tech companies had a female CEO, and 13 percent of an average tech company's executive team is made up of women.
At the summit, Girls Who Code founder Reshma Saujani shared some equally startling numbers: women make up less than 20 percent of computing jobs in Canada and women in Canada make up 28 percent of STEM graduates.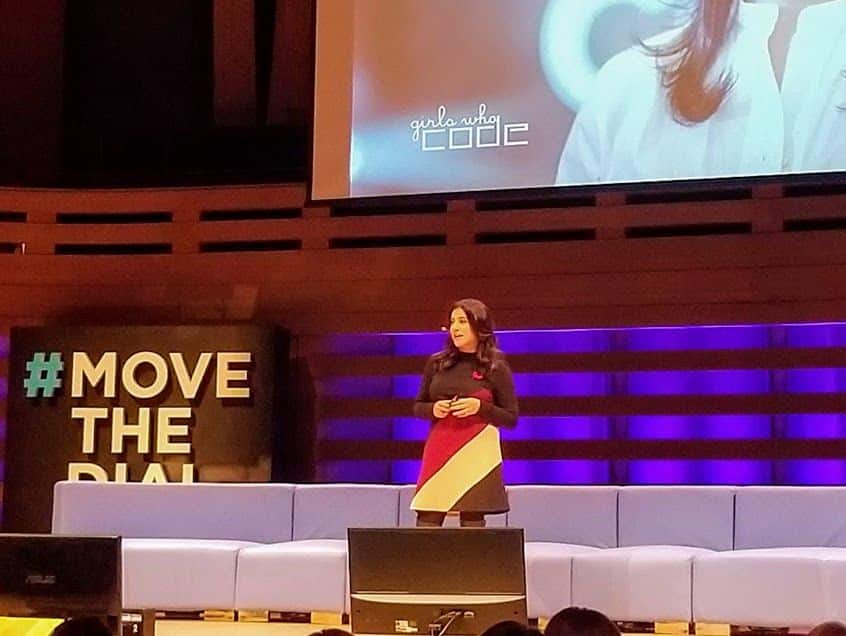 The first MovetheDial Global Summit was all about changing those numbers. The emphasis at the event was on authentic stories that can empower and amplify women in tech — as well as what companies can do to attract and retain women in the industry.
At the event, MovetheDial also launched their new Connect mentorship platform. The new tool looks to drive efficient, goal-oriented mentorship between women.
The Summit was a unique experience in the landscape of Toronto technology conferences. From the early morning electric violin that greeted attendees, to the portraits of accomplished women in STEM fields on display, the event presented a different take on how inclusive tech events can be. Of the 50 speakers at the Summit, half were people of colour, two were non-binary, and two were members of the LGBTQ community.
At #movethedialSummit @QueenMollyMol says businesses have an opportunity to change the world when it comes to equality and diversity pic.twitter.com/QHTk1K8bQu

— Digital Journal (@digitaljournal) November 7, 2018
When asked what made MovetheDial's Summit such an important event, attendee Laura Reinholz, Director of the #BMOforWomen campaign, spoke of the impact that the Summit can have for women in tech and STEM fields. Reinholz said that if she'd seen something similar during her early years of education, she would have been much more excited by the field of tech and science from the start. BMO is one of MovetheDial's partners, and Reinholz mentioned that businesses in finance are also learning how to better address issues of equality, just like so many organizations in tech are.
Taking the stage at the start of the Summit, MovetheDial founder and CEO Jodi Kovitz spoke about how inclusion and gender equality is not just a moral or business outcome imperative, even though those driving forces are important and valid — it's about creating tech that is powerful and transformative.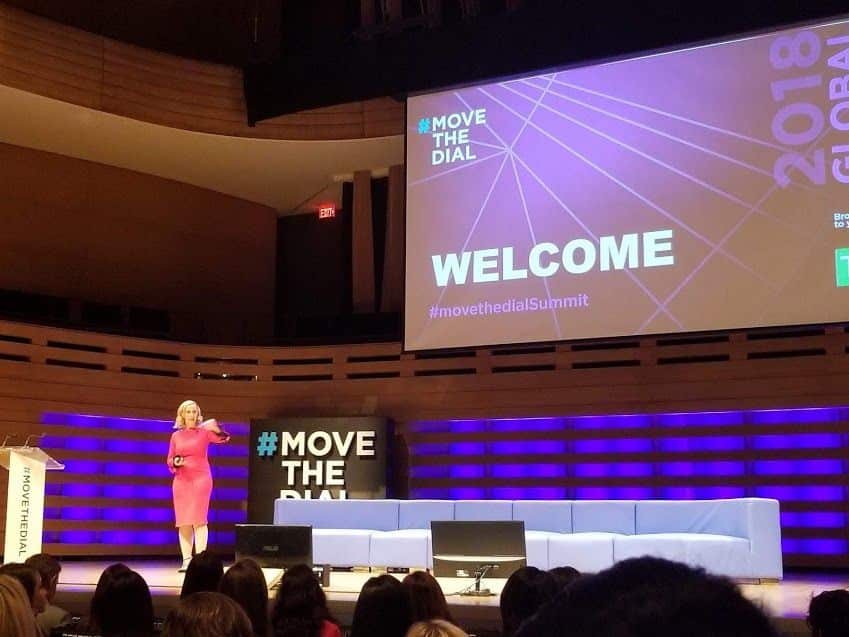 Kovitz told the crowd present that when it comes to making changes to the industry and bringing about the kind of equality revolution MovetheDial represents, it comes down to determination: "Action stems from a simple choice. Will you be a person that goes out of your way?"
Beginnings of a shift
Prior to the event, MovetheDial founder and CEO Jodi Kovitz spoke about how the shift towards a more inclusive tech space has begun. Kovitz encouraged companies looking to make the shift to a more inclusive workforce to "be bold and be courageous".
Kovitz also noted how happy she was to see that companies are moving away from being shy about their ignorance regarding equality in their organizations, and are reaching out for help — it's become more common and acceptable to admit ignorance, says Kovitz. And that creates a huge opportunity for tech businesses and organizations like MovetheDial to work together to fix it.
"This is a positive process," said Kovitz. 'We're not in the business of shaming people"


Two such businesses stepping up the equality plate are Canadian startups Wattpad and Wealthsimple. Both had company CEOs speaking at the MovetheDial Summit. Both companies have also published their diversity and inclusion data online, a crucial step in identifying problems within the organizations. Wattpad CEO Allen Lau noted how the company enacted hiring practices and Slack tools to ensure that the working environment is one that encourages diversity.
Of course as complex a process as moving the dial for women in tech is an ongoing one. As Lau stated during the Summit, "diversity and inclusion has no end date."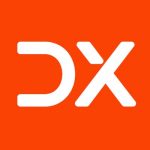 Setting Canada up for long-term success is about talent and collaboration
Minister Navdeep Bains talks to DX Journal about Canada's innovation economy
Canada's $1.26-billion Strategic Innovation Fund is being used to provide investment for everything from aerial firefighting technology to satellites for the global shipping industry. The fund is just one of the ways the Trudeau government is emphasizing innovation and the new digital economy in its economic policies.
In an interview with DX Journal at CIX 2018, Canada's Minister of Innovation, Science and Economic Development, Navdeep Bains, gave his perspective on the continuing efforts of the Government of Canada to support innovation across the country.

Navdeep Bains on how Canada is driving innovation
"The government really understands that we have a very special moment, that Canada is looked at as a leader when it comes to innovation," Bains said. "Part of that success is attributed to the fact that we're investing in people. We're really focussed on not only developing incredible Canadian talent, but how we have access to global talent as well."
That special moment is not only helping promote successful Canadian startups and businesses – it's also encouraging technology companies such as Amazon and Salesforce to increase their footprint north of the U.S. border.
Canada is also getting recognition for its innovation and technology ecosystem, as evidenced by the recent announcement that Montreal will host an upcoming G7 conference on AI technology, as part of the larger Neural Information Processing Systems (NIPS) conference. The event is the largest congregation around AI and machine learning in the world.

Navdeep Bains on private and public sectors driving innovation
Bains said the focus for him and the federal government is placing a priority on people, with specific attention to diversity.
"We're making investments in education – in lifelong learning through coding, and really leveraging immigration," Bains said. "It's about tech adoption. It's about commercialization. As we invest in talent, we're also very focused on making sure that companies have the ability to scale up."
In order to support scaleups, Bains said the government is focused on providing access to the best technology and enabling commercialization and speed-to-market.
"That's really the focal point," said Bains. "How can we help companies deal with talent and people? How can we reskill and upskill Canadians? And how can really help the technology aspect? This combined with a culture of collaboration where everyone is working together is making Canada an innovation leader."
Canadian startups and technology companies are a focal point for the Canadian's government's innovation approach. The federal government recently made a $25-million investment into the Creative Destruction Lab, founded at the University of Toronto, which it hopes will create as many as 22,000 jobs as well as help accelerate and support startups and AI-based companies.

Navdeep Bains on setting up long-term winning conditions for tech and innovation
Bains stressed that talent is key to future development in Canada, and cited the federal government's recent budget as proof that the country's resources are being directed toward the education and collaboration.
According to Bains, the government's focus on people will have lasting importance.
"I really think that's a key turning point for us to demonstrate success for decades to come," he said.