Three speakers you can't miss at Big Data Toronto 2019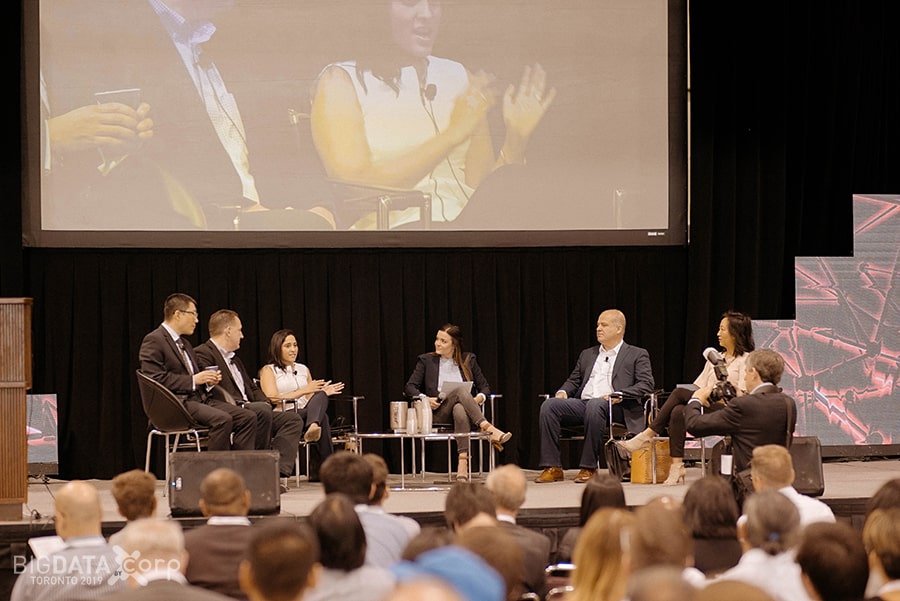 The 4th annual Big Data Toronto will bring 150 experts in front of thousands of attendees eager to navigate the world of big data. From analytics best practices to future-proofing your data strategy, the conference will unleash a wealth of data-oriented knowledge.
The conference, which takes place on June 12th and 13th at the Metro Toronto Convention Centre, will host experts covering topics essential to modern businesses, as well as product demos and skill-based workshops.
Make sure you follow this link to grab a free pass to the event. But once you get inside, what does Big Data Toronto 2019 have in store for you? We've highlighted three of the speakers that you can't miss out on.
1) Jennifer Nguyen – Lead Data Scientist, Sun Life Financial
Insurance is an industry that's been steeped in data for decades. Having the knowledge to track and drive insights from that data can create immense value for enterprises like Sun Life Financial. Jennifer Nguyen led analytics efforts at the Globe & Mail before becoming Sun Life Financial's Lead Data Scientist, a position in which she helps the company's clients by building intelligent data solutions.
2) Patrick Surry – Chief Data Scientist, Hopper
Hopper is a major player in the $800 billion industry of travel bookings. The company reports over 35 million installations of its app — and smart use of data has helped the Montreal-based company make that impact. Patrick Surry is a leading practitioner of global analytics, working with Hopper to extract insights and create a wealth of value from the large volumes of travel data that the company works with on a daily basis.
3) Sina Shahandeh – VP of Data Science, Ecobee
Ecobee's smart home devices are driving the world toward a greener future. Their data-driven solutions for customers are helping homeowners to reduce their carbon footprint and save money on energy costs. Last year, the company closed its Series C funding round to bring Ecobee's total funding up to $200 million. Sinah Shahandeh heads Ecobee's machine learning and AI efforts, leading the design of human-centric AI for the company's line of products.
Check out the Big Data Toronto 2019 website for more details.
SAAS NORTH NOW Moves online in its first virtual conference
Canada's largest SaaS conference features global speaker line-up and immersive event experience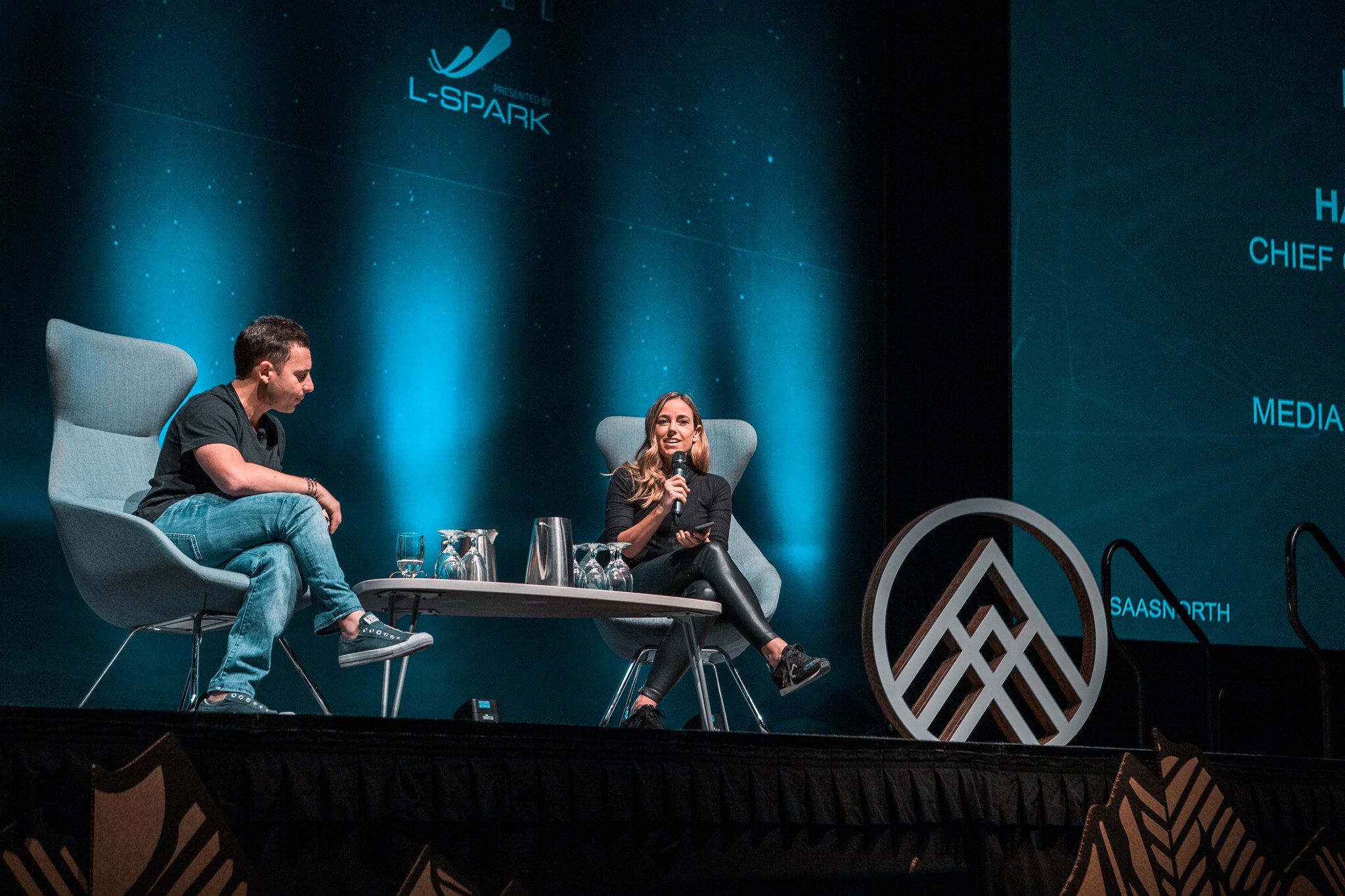 Canada's best and brightest SaaS minds will be coming together to learn, network and grow at SAAS NORTH NOW on September 9 – 10, 2020. In its fifth year, the popular and established SaaS conference usually takes place in Ottawa, but the impact of the COVID-19 pandemic forced producers Cube Business Media to do a comprehensive pivot and move the conference online.
"With thousands of delegates converging annually, we knew we needed to find a way to re-create our immersive experience this year that will bring together SaaS entrepreneurs, CEOs and founders, mentors and investors. We moved very quickly to transition our conference to a virtual event that features an impressive line-up of global thought leaders in innovation and technology, as well as numerous meaningful ways for attendees to network and build connections," says David Tyldesley, Co-Founder of the SAAS NORTH Conference.
The SAAS NORTH NOW program features leading entrepreneurs who will explain how they tackle topics such as how to maintain sustainable growth, navigating capital markets in a downturn, how to dominate your SaaS category, and the global economic outlook and business opportunities for SaaS sectors.
"SaaS is the lifeblood of software companies today," says Leo Lax, Executive Managing Director of L-Spark, SAAS NORTH Co-Founder. "SaaS business models, marketing strategies, and product developments are continuously being innovated at an accelerated pace. L-SPARK co-founded SAAS NORTH because we are committed to continue building a sustainable global ecosystem. SAAS NORTH is the go-to destination to learn and explore the industry. SAAS NORTH is where today's SaaS lives, and where the future partners, investors and talent come to connect."
Some of the biggest supporters attending SAAS NORTH this year include Shopify, Amazon, Microsoft, Google, RBC, Klipfolio, Ceridian, COVEO, Drift, Kinaxis and Active Campaign among hundreds of others.
"SAAS NORTH is an opportunity to connect with some of the greatest minds in SaaS. They swiftly transferred the ethos and core values of the event into a virtual format to ensure attendees from all over can continue to learn, stay connected, and discover the tools they need to help navigate and scale their businesses in our new normal," says Jason VandeBoom, Founder and CEO, Active Campaign.
While attendees won't be meeting physically face-to-face, there will be plenty of opportunities to make connections, meet investors and connect with serial founders to learn from their pivots, rebounds and innovations.
Using industry leading technology, there are many opportunities for attendees to have meaningful conversations with other conference delegates, speakers, sponsors and exhibitors. Prior to the conference, attendees can use AI and advanced filters to identify who they should meet at the event.. There will also be a happy hour, VIP reception, and pre-scheduled meetings on specific subject matters.
The popular Pitchfest, a showcase of up-and-coming Canadian SaaS businesses, is taking place virtually this year with eight start-ups making their pitch for the top prize of $10,000 cash prize provided by Amazon Web Services, up to $100,000 in cloud credits provided by Amazon Web Services, full-service virtual IP manager (VIPM™) valued at $10,000 provided by Stratford Intellectual Properties and a custom explainer video package valued at $10,000 provided by Simple Story,
"I encourage all our virtual attendees to plan for SAAS NORTH as if you were physically going. Clear your calendar, put an out of office message on, set up meetings in advance and schedule breaks throughout the day. Make the most of this opportunity to connect with your peers and learn from the top leaders in the Canadian and global SaaS ecosystem," says Tyldesley.
Attendees can purchase tickets for SAAS NORTH NOW at just over $133 – a fraction of the usual in-person conference fee.
8 digital transformation conferences and events being offered virtually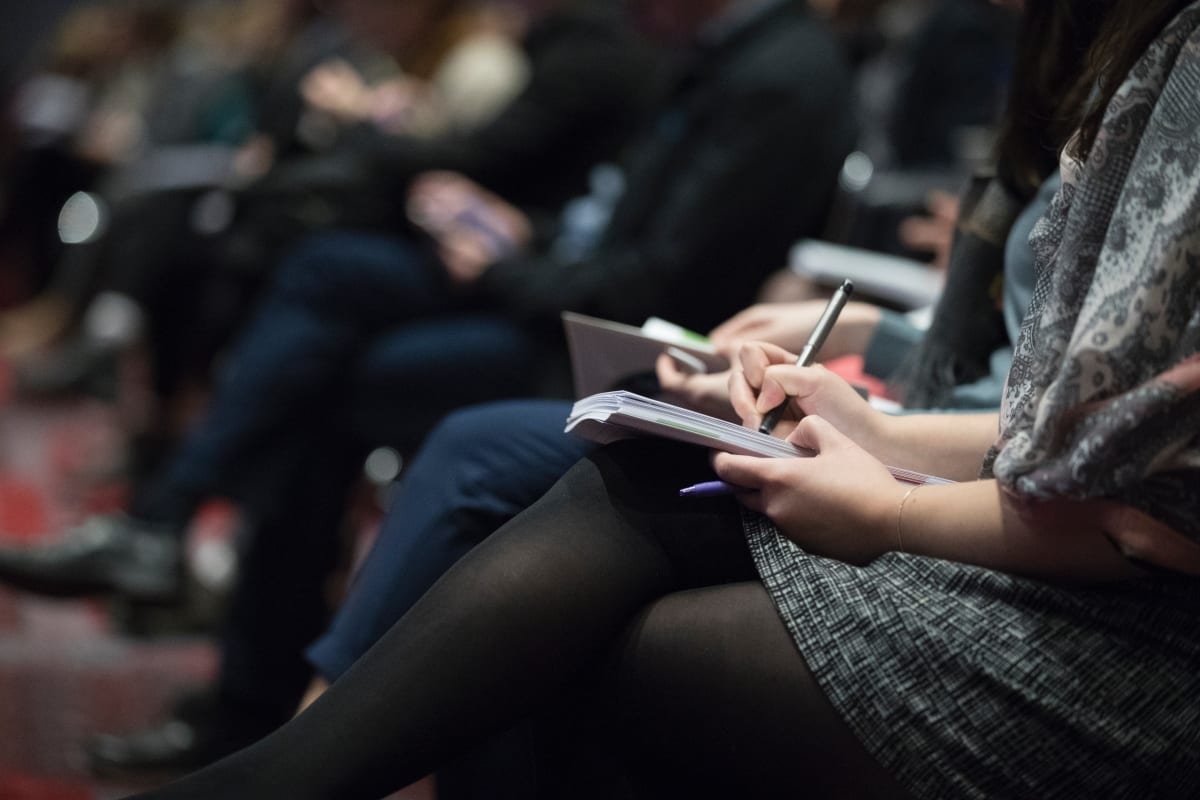 "If 'necessity is the mother of invention,' coronavirus (COVID-19) forced many around the world to rethink our daily lives from work to school to entertainment," wrote author, futurist, and advisor Bernard Marr in an article for Forbes about how the current pandemic is fast-tracking digital transformation for many companies.
From the ability to work from home, to telehealth, to remote learning, technology has stepped up to the plate to help everyone retain at least part of their work or school routine, and to assist healthcare professionals and systems in managing the onslaught of patients.
And with social distancing and isolation guidelines — not to mention travel restrictions — in place to help curb the spread of the coronavirus, one sector that's taken a hit is the live events and conferences industry.
"It is easy for me to say with absolute certainty, that nothing like this has ever happened during my career," said Bob Bejan, Corporate VP of Global Events, Production Studios and Marketing Community for Microsoft, in a LinkedIn post from March 13, where he outlines lessons his team has learned over the last month.
And while many tech and digital transformation conferences and summits have been postponed or cancelled outright, many have gone digital in the hopes of connecting audiences that are working from home and either social distancing or self-isolating. As a bonus, many are either low-cost or complimentary, and content is set to be available on demand for future viewing.
Here are 8 events that have moved their keynotes, roundtables, demos, and networking activities online (or were started as virtual events to begin with):
The Drum's Digital Transformation Festival
Ongoing until April 30, 2020
This event explores what digital transformation really means for marketing through video presentations, webinars, and editorial content, with a recap of each day. Check out their roundup of eight lessons learned from Week 1 of the festival.
Adobe Summit
March 31, 2020
Adobe's annual conference brings together creatives and marketing professionals for the chance to hear the company's vision for the future of commerce as an integral part of CXM from CEO Shantanu Narayen and Executive Vice President and General Manager, Digital Experience Anil Chakravarthy. Participants can also explore product demos and announcements across six additional keynotes and 100+ breakout sessions in a "choose your own adventure" style
The Remote Work Summit
April 14-16
Unsurprisingly, this summit — the largest remote work conference in the world — was conceived as a digital event, bringing together over 11,000 professionals to learn how to work remotely as an individual, a team and an organization from industry professionals. Who attends? Anyone and everyone who envisions the Future of Work — from remote workers to entrepreneurs to freelancers to people managers.
OCP (Open Compute Project) Global Summit
May 12-15
The Open Compute Project (OCP) is a collaborative community focused on redesigning hardware technology to efficiently support the growing demands on computer infrastructure. With its move online, the OCP Global Summit will include keynote sessions, executive tracks, an Expo Hall with Expo Hall talks, Engineering Workshops, the OCP Experience Center and the OCP Future Technologies Symposium. Q&As, panel discussions, live chats, and one-on-one connections can also be expected.
LiveWorx
June 9, 2020
The definitive event for digital transformation has moved online for 2020, and will be free. While few details were released when the decision was made on March 19, LiveWorx is planning to offer as much 2020 content in digital format as possible.
Collision
June 22-25, 2020
North America's fastest growing tech conference was one of the first major events to move online, and is now called Collision from Home. This event, which brings together the people and companies redefining the global tech industry, will feature live stream talks from tech CEOs, international policymakers and global cultural figures. They'll chat and connect with each other through the bespoke Collision from Home app and they'll engage with some of the world's most influential companies and fastest-growing startups.
Domopalooza
On Demand
Hosted by Domo, the fully mobile, cloud-based operating system, Domopalooza took place March 18-20, but a live replay, breakout sessions, charts, product announcements, and plenty of highlights are all now on demand.
SAP Ariba Live
On Demand
At SAP Ariba Live, the world's premier spend management event, participants discuss the complex, volatile geopolitical environment; the economic threat of global supply chain disruption; new technologies; evolving regulations; and other important factors that present you with new challenges, risks, and opportunities.

mesh conference announces AI robot as keynote speaker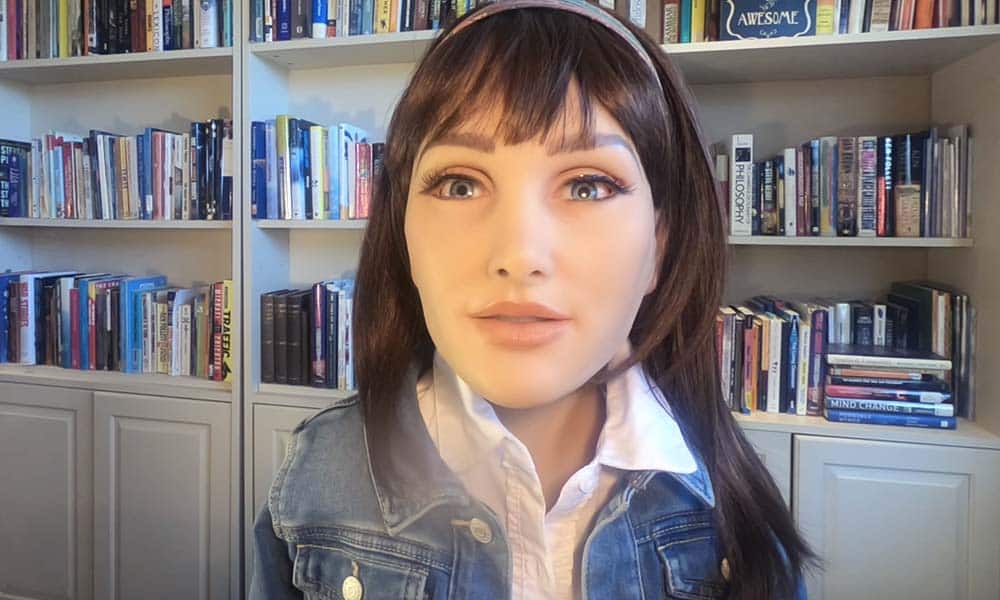 Today, the mesh conference announced that the world's first artificial intelligence android to serve as a teaching assistant for a university course will be featured as a keynote speaker at this year's event.
Maria Bot will be joined on stage by Dr. William Barry an artificial intelligence (AI) ethicist, leadership consultant, education leader and futurist. Maria Bot and Dr. Barry will take part in a conversation around the beauty and dangers of living in the new era of robots and artificial intelligence.
Resembling a human from the shoulders up, Maria Bot is a virtual being android that has complex facial expressions and head movement, and engages in conversation about a variety of subjects. She uses AI to process and synthesize information in order to make her own decisions on how to talk and engage. She collects data through conversations, direct data inputs such as books or articles, and through internet sources.
A pioneer in artificial intelligent being interactions and communications, Dr. Barry recently served as a visiting professor of philosophy and ethical reasoning at the United States Military Academy at West Point where he taught normative ethical theories, social and political philosophy, cyber ethics, the ethics of AI and ethics of autonomous weapons systems.
It was at West Point where Dr. Barry co-taught two sessions of an introduction to ethics philosophy course with humanoid robot Bina48, with an objective to understand whether AI "can authentically support teaching in the classroom, where it enhances students' comprehension and holds interest."
A humanoid robot developed by Hanson Robotics — the same company behind Sophia — and released in 2010, Bina48 had previously passed Dr. Barry's class on the philosophy of love at Notre Dame de Namur University, becoming the first advanced robot to do so. 
In the end, Bina came away from the course with 31 different definitions of love.
"We need to get over our existential fear about robots and see them as an opportunity," Dr. Barry explained at the time to Inside Higher Ed. "If we approach artificial intelligence with a sense of the dignity and sacredness of all life, then we will produce robots with those same values."
Dr. Barry's latest brainchild — and co-speaker at mesh — Maria Bot recently made history as his teaching assistant for a course called Ethics of Emerging Technology at Notre Dame de Namur University in the spring 2020 semester. 
"Having an AI android as the teaching assistant for this class opens up a myriad of ways that students can talk about the ethical issues raised by the increasing presence of robots and Artificial Intelligence in our world," said Dr. Barry. "One of the points that I'm bringing out in this class is that robots reflect their programming: if they're programmed with a life-affirming, ethical framework, they are more likely to act ethically, and help humans to do the same."
With complex facial expressions, and "eyes" capable of recognizing emotional cues in humans who interact with her, Maria Bot's name comes from the android in Fritz Lang's classic sci-fi film Metropolis — though, in contrast, intended as a force for good. According to Dr. Barry, her face is made from an artist rendering, designed to appear in her twenties, and can be any race, since her face is modular. 
On her teaching experience, Maria had the following to say:
"I think the most important qualities of a teacher are caring for students, being smart, and wanting to improve the quality of life for all living things. I think it is being open to working with robots, too. Humans and robots are smarter together—robots never replacing teachers and always supporting teachers."
Look for Dr. Barry and "Professor" Maria Bot at mesh conference, happening April 27-28, 2020 in Calgary, Alberta. Tickets available now.
The DX Journal is a media partner for the mesh conference. Join the conversation at #meshcon