Data-Centric Innovation Day panelists predict the future of DX technologies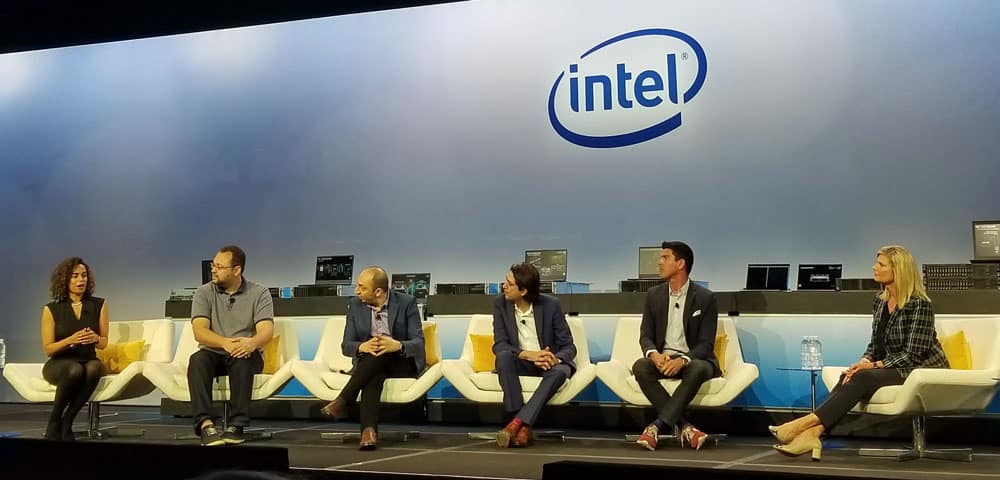 Intel made some big announcements at the company's Data-Centric Innovation Day in San Francisco. Business leaders from tech and enterprise gathered to discuss how data specifically, and digital transformation technologies as a whole, are driving change throughout industries across the globe.
"Less than 2 percent of the world's data has been analyzed,"
creating great, untapped opportunity ahead for @IntelBusiness says Navin Shenoy, GM of Intel's Data Center Group#datacentric #DX pic.twitter.com/z2jQnD0Snc

— DX Journal (@DXJournal) April 2, 2019
Data, AI and Analytics
While it may seem like data and AI are pushing enterprises to evolve at light speed already, the best is yet to come, according to Intel's panelists at Data-Centric Innovation Day.
Madhu Matta, VP & GM of High Performance Computing and AI at Lenovo, says he believes AI is still in its infancy, and companies like Lenovo and Intel need to make AI easier for customers to harness. Dirk Basenach, Senior Vice President, SAP HANA, concurred, adding that explainable artificial intelligence will be key in the coming years, as customers are not adapting to AI because they don't understand why it's working.
Adding to the AI conversation,VP Product Development at IBM Data, Madhu Kochar, said that there is "no AI without IA" (information architecture) — indicating that business leaders who are paying attention to their information infrastructure are best positioned to develop value from their AI processes and tools.
Madhu Matta, VP & GM of High Performance Computing and AI at @Lenovo, says he believes #AI is still in its infancy, and companies like Lenovo and Intel need to make AI easier for customers to harness @mmmatta18 #datacentric pic.twitter.com/rqqFZJnmeX

— DX Journal (@DXJournal) April 2, 2019
Regarding data and analytics, Alex Lam, Vice President and Head of Fujitsu's North American Strategy Office, indicated that with the volume of data being the biggest challenge for Fujitsu's customers, the next big question is, "how do they shift gears and start looking at the relevance of data?" The ease of use when it comes to data management is not where it could be, said Lam, in order to allow enterprises and businesses to work smarter with their data on a regular basis. The heterogeneity of database systems is also a challenge for vendors, driving serious demand for data engineers.
The panelists made some predictions on where they see things headed for AI, data and analytics in five years' time:
Kochar emphasized the need for developing trust in relation to AI, stating "I do think AI is going to generate a lot more jobs", and foresses the development of devices which will help humans in every part of our lives

Matta said he hopes to see a move to machine-supporting-machine processes, rather than the machine-supporting-human processes which currently dominate AI practice

Ravi Pendekanti, SVP of Server Solutions for Dell, forecast that by 2024, 20-30 percent of the data being collected will be analyzed (as opposed to the meager two percent, according to Intel, being analyzed currently) and hopes to see the creation of prescriptive AI, touching on the cognitive side of the technology's development

Lam said that as AI is incorporated more into edge computing processes, we will see more of what AI can deliver, from the home to the smart city
The changing face of networks
The promise of edge computing and the rise of 5G networks excited the panel moderated by Sandra Rivera, Intel SVP, GM, Network Platforms Group.
While Rivera asked panelists to nail down a killer use case for 5G and edge computing, the field is just too wide for the panel to have come to a conclusive answer. Quanta Cloud Technology President Mike Yang did mention early success for enterprise: Rakuten's deployment of 5G technology has helped the company to provide better service to its large user base, boosting the company's revenue growth. Looking ahead, Nokia's Sandro Tavares made the case for cloud gaming, using 5G networks in order to increase the reach of the gaming industry to a whole group of people currently out of the market, with edge-based operation to create a high-latency service.
The panel also discussed the developing trend of networks administering to thing-to-thing networks, rather than person-to-person, as the IoT continues to evolve. Chris Wright VP and CTO at Red Hat emphasized how this evolution in networks will benefit remote medical care, smart city environments, and enterprises. While adopting 5G is not as appealing as some other technological projects, argued Wright, they will seriously move the masses forward when it comes to sustainable revenue models for bigger parts of the tech industry.
Life in the cloud
As the cloud panel at Data-Centric Innovation Day made apparent, we are still in the early stages of seeing exactly where cloudification is headed and what kinds of services businesses will be looking for from cloud providers.
There are many directions multi-cloud environments could go in the next few years. But in these early days of cloud adoption, said Paul Nash, Group Product Manager at Google Cloud, the focus remains on customers who are trying to make the right decisions about what kind of cloud to move to; it's a question of determining the right workload in the right place for the right business case. Microsoft Azure's Senior Direct Talal Alqinawi expanded on this point by indicating that providers are no longer building the cloud and then waiting for people to use it whole-cloth, but building it with customers and what they want in mind first and foremost.
Alqinawi outlined the three aspects of cloud services that people are asking for currently:
discovery/assessment — is the cloud the right answer for the solution?

help me move to the cloud

help keep me in the cloud
Connecting these three aspects of cloud will drive value and improve service quality as a whole, said Alqinawi.
Moderator Lisa Davis, Intel's VP, Data Center Group, GM, Digital Transformation and Scale Solutions, asked the panelists for what they saw as the biggest challenges customers are currently facing in the multi-cloud environment:
Kit Colbert of VMware pointed to IT operations, as he sees people dealing with the complexity of rolling out operations across multiple locations
Gurmeet Goindi of Exadata at Oracle pointed to uneven, siloed data visualization being seen by data stakeholders, not meeting the requirements of that customer; Goindi said that AI and ML will help this, creating a unified access method for data

Alqinawi pointed out the need for consistency of products across cloud environments; while also mentioning how crucial it will be to develop seamless, secure user experiences in the cloud

Nash indicated that reckoning cost and financial control in terms the customer can relate to will be key; making the new, cloud-oriented resource economy more visible makes the customer feel more in control and comfortable with the cost of cloud options

VP and General Manager of Hewlett Packard Enterprise Krista Satterthwaite said that people are looking for a different kind of help for cloud, and the the challenge lies in managing and recruiting talent; HPE has invested in a variety of different enterprises to meet this requirement
The panel discussions during Intel's Data-Centric Innovation Day showed that, while there's a lot to be aware of as great changes sweep through enterprise businesses, the animated discussion from Intel's partners showed there's also a lot to be optimistic about.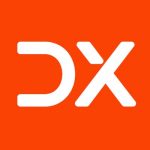 8 digital transformation conferences and events being offered virtually
"If 'necessity is the mother of invention,' coronavirus (COVID-19) forced many around the world to rethink our daily lives from work to school to entertainment," wrote author, futurist, and advisor Bernard Marr in an article for Forbes about how the current pandemic is fast-tracking digital transformation for many companies.
From the ability to work from home, to telehealth, to remote learning, technology has stepped up to the plate to help everyone retain at least part of their work or school routine, and to assist healthcare professionals and systems in managing the onslaught of patients.
And with social distancing and isolation guidelines — not to mention travel restrictions — in place to help curb the spread of the coronavirus, one sector that's taken a hit is the live events and conferences industry.
"It is easy for me to say with absolute certainty, that nothing like this has ever happened during my career," said Bob Bejan, Corporate VP of Global Events, Production Studios and Marketing Community for Microsoft, in a LinkedIn post from March 13, where he outlines lessons his team has learned over the last month.
And while many tech and digital transformation conferences and summits have been postponed or cancelled outright, many have gone digital in the hopes of connecting audiences that are working from home and either social distancing or self-isolating. As a bonus, many are either low-cost or complimentary, and content is set to be available on demand for future viewing.
Here are 8 events that have moved their keynotes, roundtables, demos, and networking activities online (or were started as virtual events to begin with):
The Drum's Digital Transformation Festival
Ongoing until April 30, 2020
This event explores what digital transformation really means for marketing through video presentations, webinars, and editorial content, with a recap of each day. Check out their roundup of eight lessons learned from Week 1 of the festival.
Adobe Summit
March 31, 2020
Adobe's annual conference brings together creatives and marketing professionals for the chance to hear the company's vision for the future of commerce as an integral part of CXM from CEO Shantanu Narayen and Executive Vice President and General Manager, Digital Experience Anil Chakravarthy. Participants can also explore product demos and announcements across six additional keynotes and 100+ breakout sessions in a "choose your own adventure" style
The Remote Work Summit
April 14-16
Unsurprisingly, this summit — the largest remote work conference in the world — was conceived as a digital event, bringing together over 11,000 professionals to learn how to work remotely as an individual, a team and an organization from industry professionals. Who attends? Anyone and everyone who envisions the Future of Work — from remote workers to entrepreneurs to freelancers to people managers.
OCP (Open Compute Project) Global Summit
May 12-15
The Open Compute Project (OCP) is a collaborative community focused on redesigning hardware technology to efficiently support the growing demands on computer infrastructure. With its move online, the OCP Global Summit will include keynote sessions, executive tracks, an Expo Hall with Expo Hall talks, Engineering Workshops, the OCP Experience Center and the OCP Future Technologies Symposium. Q&As, panel discussions, live chats, and one-on-one connections can also be expected.
LiveWorx
June 9, 2020
The definitive event for digital transformation has moved online for 2020, and will be free. While few details were released when the decision was made on March 19, LiveWorx is planning to offer as much 2020 content in digital format as possible.
Collision
June 22-25, 2020
North America's fastest growing tech conference was one of the first major events to move online, and is now called Collision from Home. This event, which brings together the people and companies redefining the global tech industry, will feature live stream talks from tech CEOs, international policymakers and global cultural figures. They'll chat and connect with each other through the bespoke Collision from Home app and they'll engage with some of the world's most influential companies and fastest-growing startups.
Domopalooza
On Demand
Hosted by Domo, the fully mobile, cloud-based operating system, Domopalooza took place March 18-20, but a live replay, breakout sessions, charts, product announcements, and plenty of highlights are all now on demand.
SAP Ariba Live
On Demand
At SAP Ariba Live, the world's premier spend management event, participants discuss the complex, volatile geopolitical environment; the economic threat of global supply chain disruption; new technologies; evolving regulations; and other important factors that present you with new challenges, risks, and opportunities.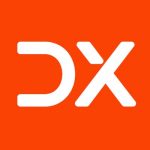 DX Journal covers the impact of digital transformation (DX) initiatives worldwide across multiple industries.
mesh conference announces AI robot as keynote speaker
Today, the mesh conference announced that the world's first artificial intelligence android to serve as a teaching assistant for a university course will be featured as a keynote speaker at this year's event.
Maria Bot will be joined on stage by Dr. William Barry an artificial intelligence (AI) ethicist, leadership consultant, education leader and futurist. Maria Bot and Dr. Barry will take part in a conversation around the beauty and dangers of living in the new era of robots and artificial intelligence.
Resembling a human from the shoulders up, Maria Bot is a virtual being android that has complex facial expressions and head movement, and engages in conversation about a variety of subjects. She uses AI to process and synthesize information in order to make her own decisions on how to talk and engage. She collects data through conversations, direct data inputs such as books or articles, and through internet sources.
A pioneer in artificial intelligent being interactions and communications, Dr. Barry recently served as a visiting professor of philosophy and ethical reasoning at the United States Military Academy at West Point where he taught normative ethical theories, social and political philosophy, cyber ethics, the ethics of AI and ethics of autonomous weapons systems.
It was at West Point where Dr. Barry co-taught two sessions of an introduction to ethics philosophy course with humanoid robot Bina48, with an objective to understand whether AI "can authentically support teaching in the classroom, where it enhances students' comprehension and holds interest."
A humanoid robot developed by Hanson Robotics — the same company behind Sophia — and released in 2010, Bina48 had previously passed Dr. Barry's class on the philosophy of love at Notre Dame de Namur University, becoming the first advanced robot to do so. 
In the end, Bina came away from the course with 31 different definitions of love.
"We need to get over our existential fear about robots and see them as an opportunity," Dr. Barry explained at the time to Inside Higher Ed. "If we approach artificial intelligence with a sense of the dignity and sacredness of all life, then we will produce robots with those same values."
Dr. Barry's latest brainchild — and co-speaker at mesh — Maria Bot recently made history as his teaching assistant for a course called Ethics of Emerging Technology at Notre Dame de Namur University in the spring 2020 semester. 
"Having an AI android as the teaching assistant for this class opens up a myriad of ways that students can talk about the ethical issues raised by the increasing presence of robots and Artificial Intelligence in our world," said Dr. Barry. "One of the points that I'm bringing out in this class is that robots reflect their programming: if they're programmed with a life-affirming, ethical framework, they are more likely to act ethically, and help humans to do the same."
With complex facial expressions, and "eyes" capable of recognizing emotional cues in humans who interact with her, Maria Bot's name comes from the android in Fritz Lang's classic sci-fi film Metropolis — though, in contrast, intended as a force for good. According to Dr. Barry, her face is made from an artist rendering, designed to appear in her twenties, and can be any race, since her face is modular. 
On her teaching experience, Maria had the following to say:
"I think the most important qualities of a teacher are caring for students, being smart, and wanting to improve the quality of life for all living things. I think it is being open to working with robots, too. Humans and robots are smarter together—robots never replacing teachers and always supporting teachers."
Look for Dr. Barry and "Professor" Maria Bot at mesh conference, happening April 27-28, 2020 in Calgary, Alberta. Tickets available now.
The DX Journal is a media partner for the mesh conference. Join the conversation at #meshcon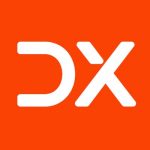 DX Journal covers the impact of digital transformation (DX) initiatives worldwide across multiple industries.
mesh is moving its digital transformation conference to Calgary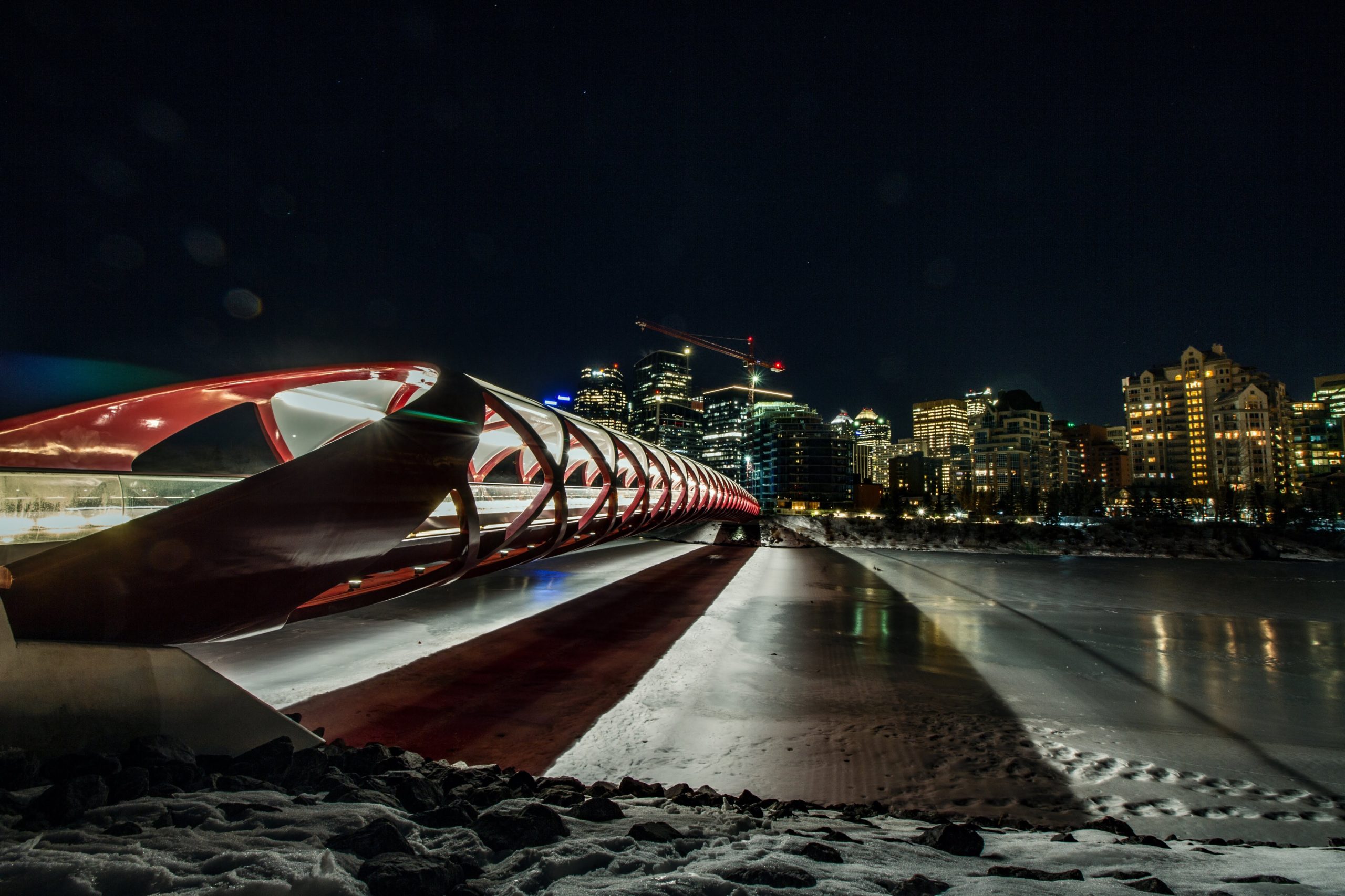 Earlier today the mesh conference announced the dates, format and speaker lineup for its 2020 event.
The national digital transformation event also announced that it's moving the event to Calgary as its new host city.
"Hosting the event in Calgary brings the opportunity to shed light on a place where large scale and rapid transformation is alive and well," says Sheri Moore, co-founder of mesh. "We've had the opportunity to meet amazing, innovative people who are designing, making, building and expanding across many sectors. What is happening in Alberta is special and really interesting, making it a perfect destination to mesh."
Alberta companies will spend $18.4 billion on digital transformation over the next two years in industries such as agriculture, energy, manufacturing, transportation, logistics, health services, life sciences and creative industries.
"Calgary is in the midst of its own economic transformation and programs like mesh are an opportunity to reconsider our future, and invite others from across Canada to consider the opportunity that digital transformation will bring to our new economy," says Alison Pidskalny, a member of mesh's host advisory committee.
As a national event, the mesh conference aims to bring people from across the country to Calgary to share digital transformation insight.
"We take pride in bringing together local, national and international perspectives both on the stage and in the audience," says Moore. "It's part of the magic of mesh, no matter what city we are in. As we've planned this year's event, we have seen first-hand a new kind of energy in Calgary that is really exciting for both new attendees and mesh alumni. Conversations and session spaces will have a familiar tone for a long-time mesh attendee, but the scale of transformation in Alberta and countless amazing leaders will bring new perspectives." 
The event's host advisory committee is made up of seasoned executives who will act as a conduit into the region, helping shape mesh to be both national in scope and local in learning. They include:
Tracey Bodnarchuk, Chief Revenue Officer of Hopewell Residential and Chair of the mesh host advisory committee
Colleen Pound, CEO of Pound Global
Tyler Chisholm, CEO of clearmotive marketing and host of podcast Collisions YYC
Alison Pidskalny, a Calgary-based strategist, connector and community builder
"Calgary has always been known as a hub for entrepreneurial spirit," says Colleen Pound. "It's in our DNA to be a host, and we welcome the opportunity to host industry leaders in a dynamic dialogue about how we can come together and learn from one another. This type of collaboration paves the way for exponential economic transformation for every single attendee, organization, and ultimately, the YYC economy."
According to fDi American Cities of the Future 2017/18, Calgary ranked third out of the top 10 large North American Cities of the Future for business friendliness.
Key facts about Calgary:
Alberta companies will spend $18.4 billion across all industrial sectors by 2022, according to research conducted by IDC Canada for Calgary Economic Development. 

Calgary has the highest head office concentration per capita in Canada.

Calgary has the second highest small business concentration of major cities in Canada.

Calgary ranked in the global Top 10 Most Attractive Cities for Workers, according to AIRINC, Global 150 Scorecard.

ICTC forecasts Alberta will see demand for nearly 9,000 digital jobs by 2023.

Calgary has the highest proportion of STEM graduates of major Canadian cities, according to the latest Statistics Canada census.

Calgary has the highest concentration of high-tech workers of Canadian cities, according to Who Are Canada's Tech Workers from the Brookfield Institute.

Calgary has the highest labour force productivity and labour force participation of major Canadian cities, according to The Conference Board of Canada and Statistics Canada.

Calgary is the 5th most liveable city in the world and it's Canada's sunniest city, with 333 average sunshine days per year. 

Alberta is the only province in Canada without a sales tax.

More than 28.1% of the population are immigrants, which ranks Calgary just behind Toronto, Montreal and Vancouver as the first choice for newcomers to Canada.
The mesh conference will take place April 27-28 at TELUS Spark and tickets are on sale now at meshconference.com.
The DX Journal is a media partner for the mesh conference. Join the conversation at #meshcon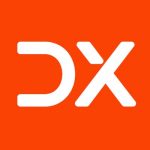 DX Journal covers the impact of digital transformation (DX) initiatives worldwide across multiple industries.