The State of the Union for IoT Intelligence
A digital transformation revolution in manufacturing is underway, and data is the primary currency paving the way for more efficient ways of doing business.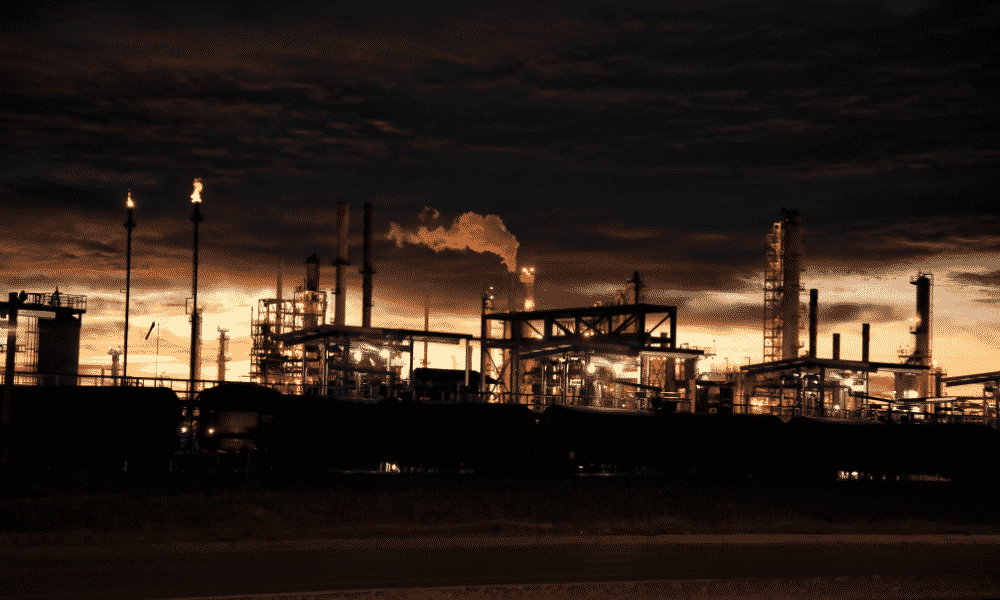 By Frank Antonysamy
Frank Antonysamy is Vice President of Cognizant's Global IoT and Engineering Services
A digital transformation revolution in manufacturing is underway, and data is the primary currency paving the way for more efficient ways of doing business. Gone are the days when data analysis was left to Monday night quarterbacking by poring over static results. Today, thanks to a central wireless ecosystem which links relevant mobile devices, Internet of Things (IoT) connected machines and connected employees, data gathering and analysis in a smart factory is immediate and real-time optimization drives significant efficiencies.
But not all smart factories are created equal.
Given that enterprises are all on different points on the path to complete digital maturity, it helps to take stock of the state of IoT intelligence — where we are now and where we are headed — and what industrial organizations need to be successful.
Laying the foundation for intelligence
One of the key advantages of Industry 4.0 is the promise of the Internet of Things (IoT) or Industrial Internet of Things (IIoT). Sensors connected to raw materials, factory floor equipment and final products can relay information, over a Wi-Fi connection, about their health and usage patterns to wider enterprise asset management software and enterprise resource planning systems.
Equally important, stakeholders can access this data in real-time and on-demand. Companies can leverage this data to deliver insights across three channels:
Product intelligence
Service intelligence
Operational intelligence
There is significant overlap across these three pillars but their power to deliver a smart factory with new avenues for monetization, is revolutionary.
Here's an overview of the IoT landscape with respect to its three core pillars of intelligence.
Case Study: Fast-tracking innovation with a PLM platform
Product intelligence shakes up traditional PLM
The smart factory runs on smart products whose intelligence can be leveraged to read the tea leaves of market demand. At its core, product intelligence is defined as intelligence derived from an intelligent (read…IoT-enabled) product. In the IoT world, traditional rules of product lifecycle management (PLM) no longer apply. Gone are the rinse-and-repeat cycles of concept, design, manufacture, marketing and sales. In traditional manufacturing, the ideation-sale stage took years if not decades and slight changes in market demand had a whiplash effect on the process.
IoT has rebooted the PLM conversation to move it away from the product and make it more about the customer. IoT-enabled products can now deliver intelligence post sales about how the product is being used (or not), how it is being disposed of, and a whole host of other downstream information. Such product intelligence is useful in two primary ways: as a method of refining the product to make it more agile and responsive to consumer needs (thereby leading to potentially more sales) and as new avenues of monetizing such product intelligence.
The future of product intelligence is a complete "closed-loop" product development, with real-time customer feedback woven into the process. It bears stressing that while customer focus groups and behaviors have always been part of the design and manufacture process, IoT has effectively compressed that time cycle and expanded the scale of parameters that might be considered — and monetized.
Service intelligence delivers customer-focused monetization
Monetization in the new smart factory landscape need not be restricted to product intelligence alone. Service intelligence, for example, is about delivering aftermarket intelligence in the form of added services to an existing or expanding customer base. A customer who buys Widget A from a manufacturing company might also be interested in understanding how to optimize the use of that widget for their own tailored environments.
[Download]: Designing Manufacturing's Digital Future
While aftermarket services are not entirely new, the addition of IoT has the capability of delivering service intelligence on steroids. In the future, service intelligence providers will use IoT to tailor measurements of key performance indicators (KPIs) and delivery of data insights depending on exactly what the end customer is looking for. Tailoring service intelligence to the customer potentially leads to greater client stickiness. What's more, IoT is capable of slicing and dicing intelligence for each and every customer, making the net results that much more insightful and leading to more bountiful monetization opportunities.
Operations intelligence squeezes the most out of machines
Monetization also comes from picking the low-hanging fruit in production processes. Arguably one of the best ways to squeeze the most out of IoT is to use it to increase manufacturing uptime. IoT is also favorably impacting the ability to fine-tune production processes by being able to connect, visualize and analyze data from a whole host of new players such as machines on the plant floor. RFID and computer vision layers also add to such intelligence.
IoT-embedded devices on the plant floor can spit out data that measures machine health, which can be fed into machine learning algorithms for predictive maintenance. If a rotor heats up past a preset temperature setting, for example, it can trigger the algorithm to send an alert to a plant worker or even proactively shut the machine down. Machine learning capabilities derived from IoT enhance KPIs such as manufacturing uptime.
[Download]: Creating a Digital PLM Platform to Promote Collaboration and Increase Efficiency
In the future, expect a move toward increasingly segmented manufacturing, possibly sliced and diced into ever smaller batches. Operations intelligence will allow manufacturers to segment the production process — and fine-tune each — to fulfill a variety of specialty orders at the same time.
What it takes to deliver on the promise of IoT
While IoT intelligence in its various forms promises a truly smart factory with a wealth of monetization opportunities, it needs a robust infrastructure to truly deliver. Elements of this winning infrastructure include, among others: a C-suite willing to address negative attitudes of incumbency; standardization of data aggregation and analytics processes such as machine learning; and future-proofing technologies through increasing reliance on open-source models.
Since data is the lifeblood of IoT, enterprises need to ensure that they don't get mired in the data lake — that the data they're working with is clean and structured, relevant to the KPIs they want measured, and fed to algorithms in a consistent format. Once data is clean and uniform, smart factories can leverage IoT to feed machine learning algorithms that learn from the data and eventually deliver an almost lights-out production stream.
Since the future of intelligence also involves its monetization — vendors up and down the digital supply network will pay for insights — it will be important to connect stakeholders to the central nervous system of the smart factory in new ways. Customer service agents (or even customers themselves) for example should be able to see where product orders are in the production process and fine-tune their forecasts accordingly. IoT delivers transparency to all stakeholders — within reason, keeping intellectual property concerns in mind.
[Download]: Advancing Smart Manufacturing Operations Value with Industry 4.0
IoT in manufacturing is not limited to the production floor either. IoT sensors in warehouses can detect when supplies are going bad, when inventory is low and beef up accordingly. Remote weather events that can affect vendor delivery can trigger automated backups. The IoT-driven smart factory touches many processes and products much beyond the plant floor.
Until true digitization from start to finish is a total reality, companies are figuring out stop-gap measures that will leverage the promise of IoT. A "nerve center," which serves as a central repository for data gathering and analytics can serve to overcome the problem of data connectivity across locations and devices.
The ripple effect from IoT intelligence is not limited to the manufacturing floor alone. By placing the digital core at the center, it reshapes processes up and down key constituencies such as supply chain and asset management.
How tomorrow's tech might impact IoT intelligence
IoT is already being incorporated in the smart factory of today. Tomorrow, expect acceleration with respect to monetizing closed-loop product intelligence, an increased focus on the customer through service intelligence and using operations intelligence by improving businesses processes on the way to a truly smart factory.
The road is expected to get even smoother with the advent of 5G technology which will decrease latency of IoT for edge computing devices. 5G will deliver even faster access to data in real time which will make real-time analysis even more accurate. The technology has special ramifications for production processes where time is of the essence. Devastating machine shutdowns can be averted in split seconds by machine learning algorithms fed through 5G connections from IoT-enabled equipment. This means smart factories of faster computing speeds and greater agility. The state of the union for IoT intelligence is strong and only expected to grow stronger as new technologies such as 5G make data competencies that much more robust.
Cognizant (Nasdaq: CTSH) is dedicated to helping the world's leading companies build stronger businesses — helping them go from doing digital to being digital.
IoT + big data analytics = operations intelligence: An equation that draws a better picture
In the equation IoT + X = Operations Intelligence, what role does big data analytics play as the X factor?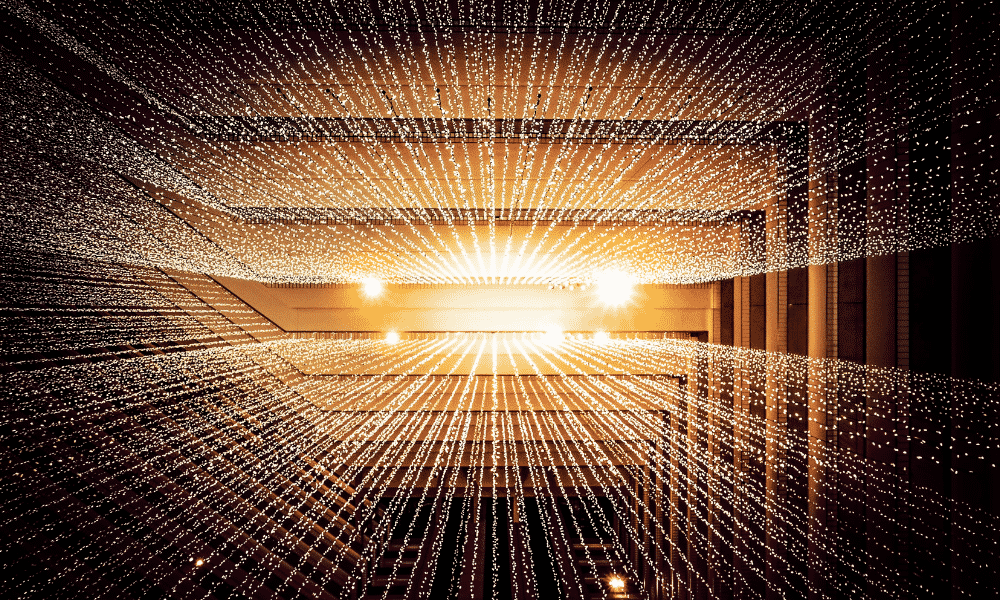 Global pressures to decrease energy consumption and the speed of business are accelerating the call for new ways of delivering efficiencies. 
What if a fridge could tell us that the food it stores was going to spoil in a day? What if buildings could cut down heating costs by selectively turning down the heat depending on occupancy? For a fridge to "talk" in this way, it would need a way of measuring the parameters that indicate data spoilage. The Internet of Things (IoT) delivers just that.
Case Study: Advancing Smart Manufacturing Operations Value with Industry 4.0 Platform
With IoT, everyday "things" such as refrigerators, machines, warehouses, televisions, washing machines, broadcast data about their health through outfitted chips and sensors. So large is this data deluge, that the IoT market is expected to grow at an astonishing 24.7% and reach $1111.3 billion by 2026.
Big data analytics
We need big data analytics to harvest this torrent of IoT information in useful ways. Simply spitting out data is not enough, big data analytics help companies make sense of the data and thereby deliver intelligence.
The classic definition of big data is that it presents in three "Vs": large volumes, variety and high velocity. So the concept of big data is not new, even if this set of parameters has evolved since the early 2000s when it first took root. The introduction of IoT, however, has increased the number of sources which contribute to the data dialog. Whether or not these data points contribute to a symphony or merely create a cacophony depends on data analytics.
Case Study: Advancing Smart Manufacturing Operations Value with Industry 4.0 Platform
"Big data provides context to a world in which IoT is working," says James Jeude, Vice-President and Practice Leader of Cognizant's Digital AI & Analytics Strategic Initiatives Group. "As an industry we have solved the volume problem [of big data], where today's big data really matters is that it delivers on variety. It is variety that really matters [for intelligence] at this point." 
Take the example of a refrigerator in a grocery store. To know when the compressor is about to break, the store can measure both the refrigerator temperature and the current input. The higher the electric current flowing to a refrigerator to maintain the same temperature, the more likely it is to fail. These two indicators might be the canary in the coal mine but IoT and Big Data allow a variety of additional efficiencies. Measuring the gases emitted by the food can be a window into when the food might spoil; measuring outside temperature and humidity might tell us acceleration patterns of food spoilage. The number of times a grocery store refrigerator is opened and closed is also a useful parameter to measure.
Case Study: Advancing Smart Manufacturing Operations Value with Industry 4.0 Platform
The promise of big data analytics is that it allows a whole new range of IoT variables to participate in the conversation. 
IoT facilitates information gathering from more sources so everyone who contributes to a situation gets a hand at the table. Data analytics leverages this IoT data to deliver a more comprehensive picture of the situation. The net analysis is more nuanced and more valuable. Indeed IoT + Big Data Analytics = Valuable Intelligence. 
With IoT and big data analytics, you no longer  have to picture an elephant by merely touching its ears and tail. You can now access more touchpoints to visualize the whole animal.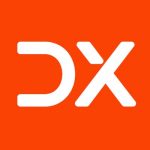 DX Journal covers the impact of digital transformation (DX) initiatives worldwide across multiple industries.
What you need to know if you're attending AVEVA World Summit
AVEVA World Summit is where the most innovative industrial executives from around the world gather for an exclusive opportunity to network with 400 global digital leaders across diverse sectors.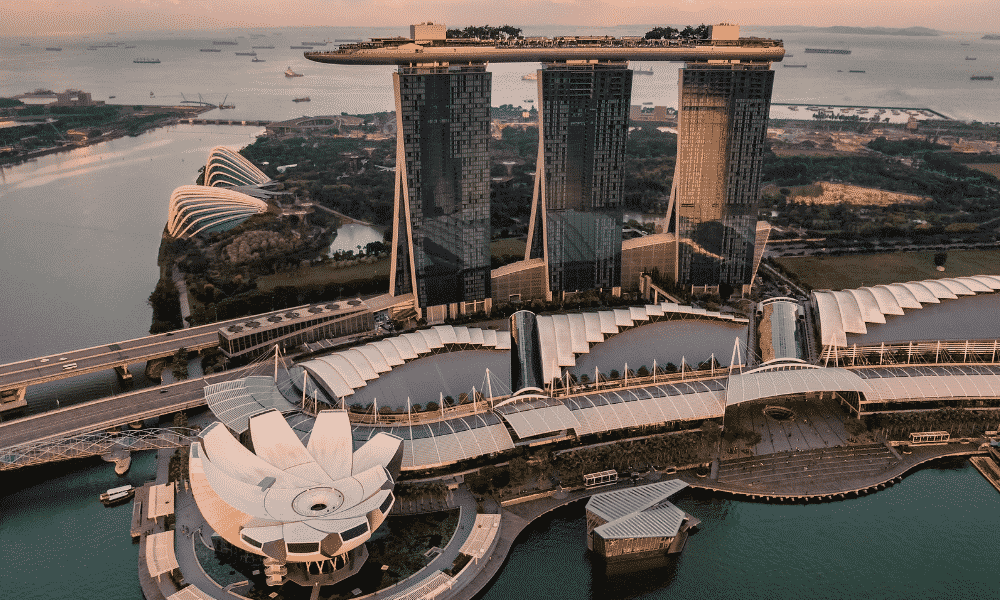 AVEVA World Summit is where the most innovative industrial executives from around the world gather for an exclusive opportunity to network with 400 global digital leaders across diverse sectors. 
The summit is an opportunity to discover how these leaders and Cognizant — a Platinum Sponsor — are transforming the entire asset and operational lifecycle.
To help you prepare, here is a selection of articles, case studies, ebooks, and clips from Cognizant, discussing digital transformation:
Aveva World Summit takes place September 16-18, at Marina Bay Sands, Singapore.  
One session to highlight? "Digital Transformation in Hybrid Industries," featuring Cognizant's VP of IoT and Engineering services, Frank Antonysamy. This session will examine the benefits of digital transformation, and addressing challenges through a sustainable platform that can adopt best practices, continuous improvements, and grow with the business.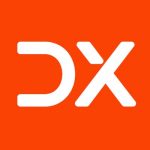 DX Journal covers the impact of digital transformation (DX) initiatives worldwide across multiple industries.
IoT + Digital Twin = Operations Intelligence: An Equation that Delivers Useful What-If Scenarios
In the equation IoT + X = Operations Intelligence, what role does a digital twin play as the X factor?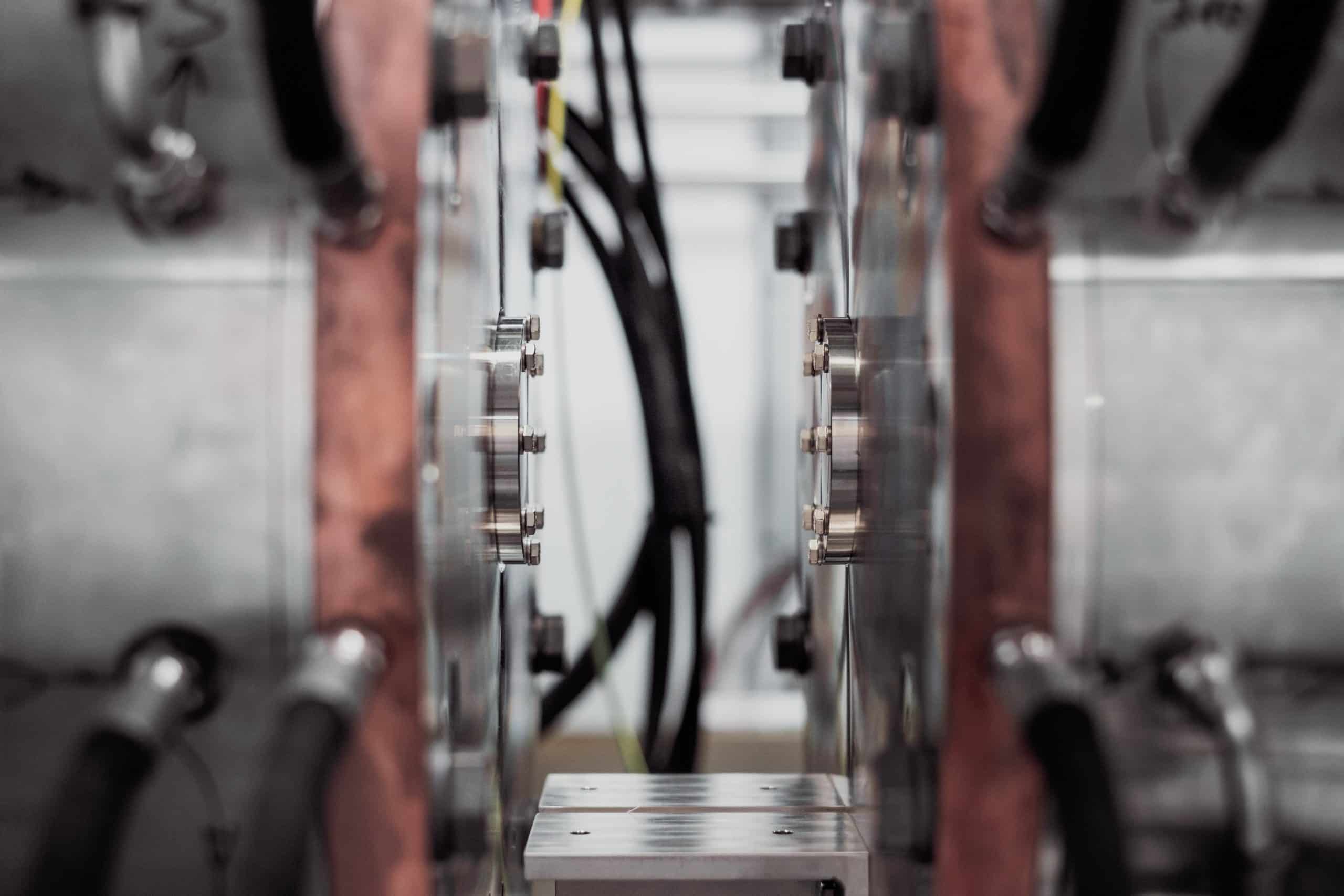 Measure twice, cut once. This basic premise, that it would be advantageous to visualize outcomes before you act, forms the backbone of an entity known as the digital twin. This approach is particularly useful in today's high-stakes industries such as manufacturing, construction, mining and more. Measuring twice and cutting once allows enterprises to tweak every aspect of the production process to maximize revenue.
The digital twin enables companies to envision what-if scenarios for various operating conditions in the virtual world before it affects processes in the real world. The more fully the digital twin avatar is fleshed out, the more accurate its predictions. This means enterprises need IoT (the Internet of Things) to color in the picture completely. IoT helps the digital twin realize its full potential to deliver operational intelligence. 
The promise of the digital twin
A digital twin is a replica, described by data, of physical assets, processes and systems that helps organizations understand, dissect, predict and optimize their performance. It can combine design and engineering details with operating data and analytics about anything from a single part to multiple interconnected systems to an entire manufacturing plant.
Case Study: Advancing Smart Manufacturing Operations Value with Industry 4.0 Platform
If you need to describe a physical asset (say a motor running on a shop floor) through data, you need that motor to both generate data and make that data easily accessible. This is where IoT falls into the picture: it "sensorizes" a variety of physical machines and brings them into the digital twin conversations, says Vivek Diwanji, senior director of technology at Cognizant. IoT-enabled embedded devices can then transmit data about their health under a variety of operating conditions and channelize that information through an Internet connection from shop floor to enterprise resource planning (ERP) software. 
Layered possibilities
A digital twin is about different perspectives – essentially comprised of many layers that are progressively overlaid with more detailed data input. The level of detail depends on the insights you're looking to derive. If you need to know when a vehicle tire is going to wear-out, all you need to measure is temperature and air pressure. Long-term durability intelligence on the other hand, also needs to measure ambient conditions, daily operation numbers, road type and more.
[Download]: A New Approach to PLM
A lack of common IoT standards across industries makes the data difficult to gather, but that conversation might change with the advent of 5G, Diwanji predicts. For now, digital twin is a powerful tool that enables companies to deliver field services, conduct smart operations and evaluate product development outcomes before investing millions into the pipeline.
By 2020, 30% of Global 2000 companies will be using data from digital twins to improve product innovation success rates and organizational productivity, according to IDC. They can realize gains of close to 25%. And IoT is a key player in that equation to deliver such operational intelligence.
"Digital twin is an application that leverages IoT. The very definition of a digital twin necessitates that a digital model is running in conjunction with a physical model. That connection, between the physical and the digital, happens through IoT," Diwanji says. "IoT is really the backbone of the digital twin."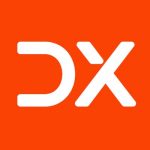 DX Journal covers the impact of digital transformation (DX) initiatives worldwide across multiple industries.
1 download. 14 Case Studies.
Download this report to learn how 14 companies across industries are demonstrating the reality of IoT-at-scale and generating actionable intelligence.