Society desperately needs an alternative web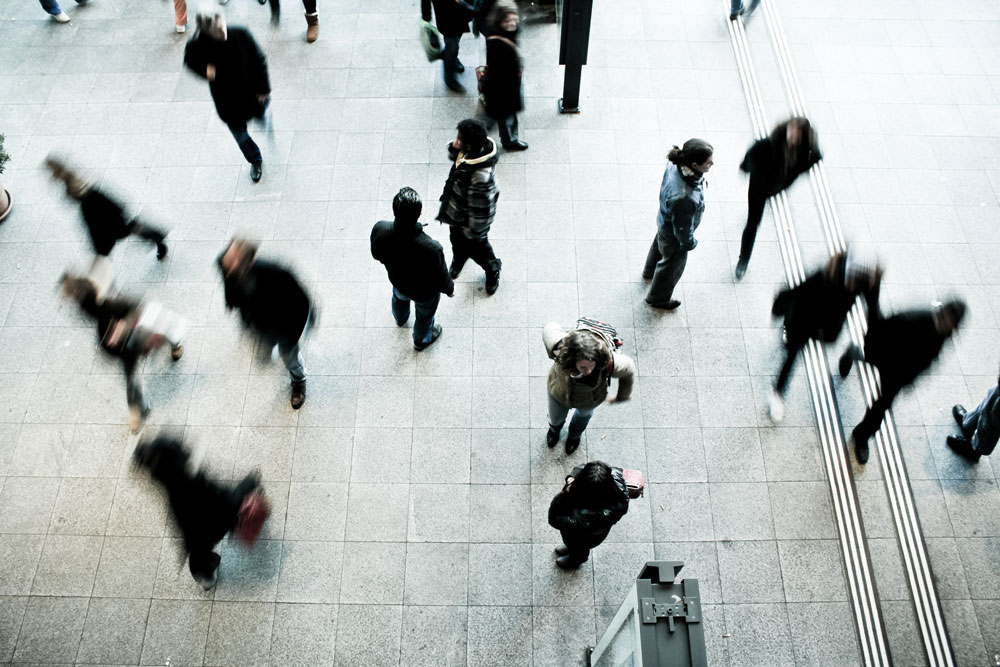 I see a society that is crumbling. The rampant technology is simultaneously capsizing industries that were previously the bread and butter of economic growth. The working man and woman have felt its effects as wages stagnate and employment opportunities remain fewer amidst a progressively automated economy. Increasing wage inequality and financial vulnerability have given rise to populism, and the domino effects are spreading.
People are angry. They demand fairness and are threatened by policies and outsiders that may endanger their livelihoods. This has caused a greater cultural and racial divide within and between nations. Technology has enabled this anger to spread, influence and manipulate at a much greater speed than ever before resulting in increasing polarization and a sweeping anxiety epidemic.
Globally, we are much more connected – this, to our detriment. We've witnessed both government and business leverage technology to spread disinformation for their gains. While regulators struggle to keep pace with these harms, the tech giants continue, unabated, to wield their influence and power to establish footprints that make both consumers and business increasingly dependent on their platforms and technology stacks. We cannot escape them, nor do we want to. Therein lays the concern…
This recent article, "The World is Choking on Data Pollution" offered a profound distillation of what we are witnessing today:
Progress has not been without a price. Like the factories of 200 years ago, digital advances have given rise to a pollution that is reducing the quality of our lives and the strength of our democracy… We are now face-to-face with a system embedded in every structure of our lives and institutions, shaping our society in ways that deeply impact our basic values.
Tim Berners Lee's Intent for the World Wide Web has Run Off-Course:
Tim Berners Lee had this Pollyannaish view once upon a time that went like this: What if we could develop a web that was free to use for everyone and that would fuel creativity, connection, knowledge and optimism across the globe? He believed the internet to be a basic human right,
…That means guaranteeing affordable access for all, ensuring internet packets are delivered without commercial or political discrimination, and protecting the privacy and freedom of web users regardless of where they live.
Between 1989 and 1991, Tim Berners Lee led the development of the World Wide Web and unleashed the "language HTML (hypertext markup language) to create the webpages HTTP (used to create web pages), HTTP (HyperText Transfer Protocol), and URLs (Universal Resource Locators)."
The now ubiquitous WWW set a movement which has scaled tremendously, reinventing the way we do business, access and consume information, create connections and perpetuating an unrelenting mindset of innovation and optimism.
What has also transpired is a web of unbridled opportunism and exploitation, uncertainty and disparity. We see increasing pockets of silos and echo chambers fueled by anxiety, misplaced trust and confirmation bias. As the mainstream consumer lays witness to these intentions, we notice a growing marginalization that propels more to unplug from these communities and applications to safeguard their mental health. However, the addiction technology has produced cannot be easily remedied. In the meantime, people continue to suffer.
What has been most distressing are the effects of cyberbullying on our children. In 2016, The National Crime Prevention reported 43% of teens were subjects of cyberbullying, an increase of 11% from a decade prior. Some other numbing statistics:
"2017 Pediatric Academic Societies Meeting revealed the number of children admitted to hospitals for attempted suicide or expressing suicidal thoughts doubled between 2008 and 2015"
"Javelin Research finds that children who are bullied are 9 times more likely to be the victims of identity fraud as well."
"Data from numerous studies also indicate that social media is now the favored medium for cyberbullies"
Big Tech: Too Big to Fail?
As the web evolved throughout the 90s we witnessed the emergence of hefty players like Google, Yahoo, Microsoft and later Facebook and Amazon. As Chris Dixon asserted:
During the second era of the internet, from the mid 2000s to the present, for-profit tech companies — most notably Google, Apple, Facebook, and Amazon (GAFA) — built software and services that rapidly outpaced the capabilities of open protocols. The explosive growth of smartphones accelerated this trend as mobile apps became the majority of internet use. Eventually users migrated from open services to these more sophisticated, centralized services. Even when users still accessed open protocols like the web, they would typically do so mediated by GAFA software and services.
Today, we appropriately apply a few acronyms to these giants: G-MAFIA (Google, Microsoft, Amazon, Facebook, IBM, Apple), or FAANG (Facebook, Apple, Amazon, Netflix, and Google) and now BAT (Baidu, Alibaba and Tencent). These players have created a progressively centralized internet that has limited competition and has stifled the growth of startups, which are more vulnerable to these tech giants. My discussion with a social network founder (who asked to remain nameless) spoke of one of the large platforms which continuously copied newly released features from their site, and they did so transparently because "they could." He also witnessed a stall of user engagement and eventual churn. He was unable to compete effectively without the necessary resources and eventually relented, changing his business model and withdrawing to the cryptocurrency community to start anew.
Consider this: These eight players Facebook, Apple, Microsoft, Amazon, Google, Tencent, Baidu, and Alibaba are larger than the "market cap of every listed company in the Eurozone in Emerging Markets and in Japan." G-MAFIA (excluding IBM) combined posted average returns in 2018 of 45% compared with 19% return among S&P500.  Now add the high degree of consolidation of the tech industry. Together FAANG has acquired 398 companies since 2007. The type of acquisitions has heightened interest from regulators and economists towards anti-trust regulation. Add to this list the highest-ever acquisition in history with IBM's purchase of Red Hatat a reported $34 billion.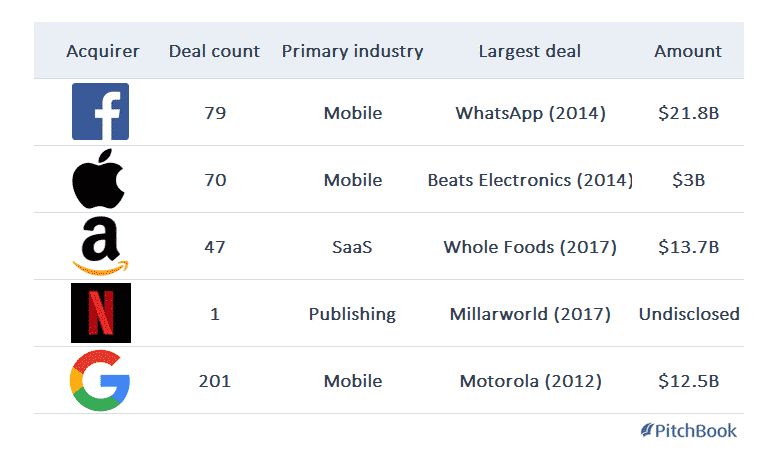 Big tech valuations continue to rise despite the sins illuminated by their technologies. There is this dichotomy that pits what's good for consumers against what's good for shareholders. We've derived some great experiences from these platforms, but we've also seen examples of invisible harms. However unintended, they surface as a result of the business mandate to prioritize user growth and engagement. These performance indicators are what drive employee performance and company objectives. When we think about the impact of big tech, their cloud environments and web hosting servers ensure our emails, our social presence, and our websites are available to everyone on the web. In essence, they control how the internet is run.
Amy Webb, Author of  "The Big Nine: How the Tech Titans and their Thinking Machines could Warp Humanity" refers not only to G-MAFIA but also BAT (the consortium that has led the charge in the highly controversial Social Credit system to create a trust value among its Chinese citizens). She writes:
We stop assuming that the G-MAFIA (Google, Apple, Facebook, IBM, and Amazon) can serve its DC and Wall Street masters equally and that the free markets and our entrepreneurial spirit will produce the best possible outcomes for AI and humanity
These Nine will shape the future of the internet, no doubt. Webb envisions several scenarios where China's encroaching influence will enable an AGI to control the world much more pervasively than the Social Credit System, and where "democracy will end" in the United States. This is not implausible as we are already seeing signs of BAT's increased fundingacross gaming, social media, fintech sectors, outpacing the US in investment.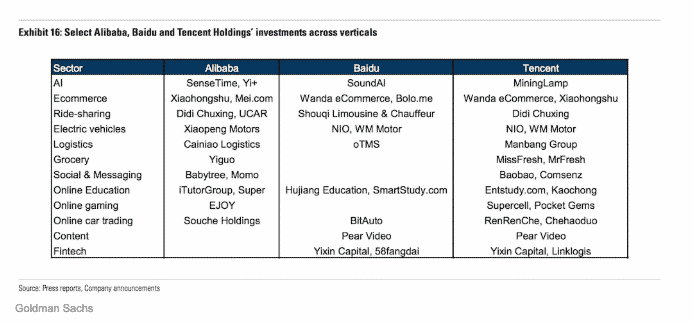 Webb also foresees a future of stifling individual privacy where our personal information is locked in the operating systems of these tech giants, now functioning oligopolies, fueling a "digital caste system," mimicking a familiar authoritarian system in China.
This future that Webb forecasts is conceivable. Today, beyond Cambridge Analytica and government's alleged use of Facebook to manipulate voters and seed chaos, the damages, however divergent, are more pervasive and are more connected to one another than we realize. We have seen Amazon's facial recognition technology used in law enforcement, which has been deemed ineffective and wrought of racial bias.
In the same vein, Buzzfeed reported the use of facial recognition being used in retail systems without the regard for user consent. We believed in Facebook's initiative to safeguard our security through two-factor authentication, while they used our mobile numbers to target our behavior and weaken our privacy in the process. Both Facebook and Amazon have been known to have experimented with our data to manipulate our emotions. When Tiktok was fined $5.7 million for illegally collecting children's data, it was only following the lead of its predecessors.
The biggest data breaches of all time have involved some of the largest tech companies like FB, Yahoo! and Uber as well as established corporations like Marriott and Equifax. The downstream effects are yet to be realized as this data is bought and sold on the dark web to the highest bidders. When 23andMe created the Personal Genome Service as an offer to connect people to their roots, it was, instead, exposed as "front for a massive information-gathering operation against an unwitting public."
This epidemic continues. What is emerging are the hidden intentions behind the algorithms and technology that make it more difficult to trust our peers, our institutions and our government. While employees were up in arms because of Google's "Dragonfly" censored search engine with China and its Project Maven's drone surveillance program with DARPA, there exist very few mechanisms to stop these initiatives from taking flight without proper oversight. The tech community argues they are different than Big Pharma or Banking. Regulating them would strangle the internet.
Technology precedes regulation. This new world has created scenarios that are unaddressable under current laws. There is a prevailing legal threat unleashed through the GDPR, however, there are aspects of it that some argue that may indeed stifle innovation. However, it's a start. In the meantime, we need to progress so systems and governance are in sync, and tech giants are held in check. This is not an easy task.
Who is responsible for the consequences of AI decisions? What mechanisms should be in place to ensure that the industry does not act in ways that go against the public interest? How can practitioners determine whether a system is appropriate for the task and whether it remains appropriate over time? These were the very questions we attempted to answer at the UK/Canada Symposium on Ethics and Artificial Intelligence. There are no clear answers today.
Back to Basics: Can we re-decentralize an increasingly centralized internet?
Here's a thought! How do we move our increasingly digital world into a place where we all feel safe; where we control our data; where our needs and desires are met without dependence on any one or two institutions to give us that value? The decentralized web is a mindset and a belief in an alternative structure that can address some of the afflictions that have risen from data pollution. This fringe notion is slowly making its way back to mainstream:
A Web designed to resist attempts to centralize its architecture, services, or protocols [so] that no individual, state, or corporation can substantially control its use.
Is it possible to reverse the deterioration we are experiencing today? I spoke with individuals who are working actively within the values of the decentralized web and are building towards this panacea. Andrew Hill and Carson Farmer developed Textile.IO, a digital wallet for photos that are entirely controlled and owned by the user. Textile.io didn't start out as a decentralized project. As Andrew recalls:
We started this project asking: what was the future of personal data going to look in the future? We didn't like the answer at all. It seemed like the ubiquity of data with the speed of computing power and increasing complexity of algorithms would lead us to a state that wouldn't be good for us: easily manipulated, easily tracked and personal lives easily invaded by third parties (government, individuals and companies)
Carson Farmer noted that GMAIL is fundamentally a better user experience because individuals didn't need to run their own protocols or set up their own servers. This "natural" progression" to centralized technologies has served the Big Nine well.
Since then, it's been this runaway because of the capitalist value behind data. They are building business models behind it and it will not go away overnight. By putting our blind trust into a handful of corporations who collect our data, we've created a run-away effect (some folks call it 'data network effects') where those companies now create value from our data, that is orders of magnitude greater than any new entrant into the market is capable of. This means that the 'greatest' innovation around our digital data is coming from only a handful of large companies.
However, people, en-masse, don't understand this imminent threat. Few really understand the implications of cybersecurity breaches, nor the impact to individual welfare or safety from the data they willingly provide these networks. How much of this needs mainstream to care about it to achieve the scalability it requires? Hill argues that few will abandon technologies unless their values are subdued by risk. Hill explained our "signaled intentions actually differ from our intended behaviors." For example, many would support legislation to reduced speed limits in certain areas to minimize deaths from auto accidents. However, engineering this feature into self-driving cars so they are unable to go faster, would be far more objectionable because it impedes us.
Adoption of a decentralized web cannot play by the old rules. New experiences and interactions that are outside of current norms needs to appeal to individual values, that enable trust and ease of adoption. Pulling users away from convention is not an easy task. However, emerging organizations are starting to build bridges into the old technology in an effort to re-decentralize. Matrix.org has created an open standard for decentralized communications. The Dat Project, largely funded mainly by donations provides a peer to peer file sharing protocol to create a more human-centered internet, without the risk of data being sold. For Textile.io their version of Instagram allows users to add a photo to their mobile application, which exists on your phone, with a privately encrypted copy existing on an IPFS ("a peer-to-peer protocol for sharing hypermedia in distributed file system") node off your phone. No one sees the encrypted photo version unless you share the private keys to that photo. Textile has no view into the data, nor an intention of processing or keeping it. Handshake.org is a "permissionless and decentralized naming protocol to replace the DNS root file and servers with a public commons", uncensorable and free of any gatekeeper. The Internet Archive, started by Brewster Kale, is a non-profit library that has cataloged over 400 billion web pages in the last 22 years, also digitizing all-things analog (books, music, movies), with the attempt to save web history and knowledge with free access to anyone.
Wendy Hanamura, Director of the Internet Archive is also the Founder of DWeb, a summit which started in 2016 bringing together builders and non-builders within the 4 levers of change: 1) laws 2) markets 3) norms and values 4) technology to advocate a better web. The intention was to do a moonshot for the internet and create "A web that's locked open for good." Why now? Wendy declared,
In the last few years we have woken up to see that the web is failing us. We turn to our screens for information we are getting, instead, deception in fake news, non reliable information, missing data. A lot of us in the sector feel we could do better. Technology is one path to doing better.
The prevailing vision of the Dweb:
A goal in creating a Decentralized Web is to reduce or eliminate such centralized points of control. That way, if any player drops out, the system still works. Such a system could better help protect user privacy, ensure reliable access, and even make it possible for users to buy and sell directly, without having to go through websites that now serve as middlemen, and collect user data in the process.
While it's still early day, for at least a decade many players have chosen to become part of this movement to fix the issues that increasing centralization has created. From Diaspora to Bit Torrent, a growing list of technologies continue to develop alternatives for the DWeb: for storage, social nets, communication and collaboration apps, database, cryptocurrencies, etc. Carson sees the Dweb evolving and feels the time is ripe for this opportunity:
Decentralization gives us a new way forward: decentralized data storage, encryption based privacy, and P2P networks give us the tools to imagine a world where individuals own and control their personal data. In that future, all technologies can build and contribute to the same data network effect. That is exciting because it means we can create a world with explosive innovation and value generation from our data, as opposed to one limited by the production capacity and imagination of those few companies…
Can the decentralized web fix this? In a world where trust is fleeting, this may be a significant pathway forward but it's still early day. The DWeb is reawakening. The emergence of its players sees tremendous promise however, the experiences will need to get better. Many things must work in tandem. The public needs to be more informed of the impact on their individual rights and welfare. Business needs to change its mindset. I was reminded by Dr. George Tomko, Expert in Residence at the University of Toronto, that if business can become more human, to be more compassionate
…and have the ability to feel a person's pain or discomfort and to care enough by collaborating with others in alleviating her pain or discomfort… what emerges is a society of greater empathy, and a culture that yields more success
Regulation has to also be in lock-step with technology but it must be informed and well thought out to encourage competition and minimize costs to the consumer. More importantly, we must encourage more solutions to bring more data control to the user to give him/her the experiences they want out of the web, without fear of repercussions. This was the original promise of the internet.
This originally appeared on Forbes.
Hessie Jones is the Founder of ArCompany advocating AI readiness, education and the ethical distribution of AI. She is also Director for the International Council, Global Privacy and Security by Design.  As a seasoned digital strategist, author, tech geek and data junkie, she has spent the last 18 years on the internet at Yahoo!, Aegis Media, CIBC, and Citi, as well as tech startups including Cerebri, OverlayTV and Jugnoo. Hessie saw things change rapidly when search and social started to change the game for advertising and decided to figure out the way new market dynamics would change corporate environments forever: in process, in culture and in mindset. She launched her own business, ArCompany in social intelligence, and now, AI readiness. Through the weekly think tank discussions her team curated, she surfaced the generational divide in this changing technology landscape across a multitude of topics. Hessie is also a regular contributor to Towards Data Science on Medium and Cognitive World publications.
This article solely represents my views and in no way reflects those of DXJournal. Please feel free to contact me h.jones@arcompany.co
Robot delivery: Bots will be bringing parcels to your home
Ford, FedEx and Amazon are each at an advanced stage with autonomous robot delivery vehicles, designed to bring packages to the doors of businesses and homes. Several successful pilots have been completed.
Each robot looks different but the objective is similar — getting a package to a customer using an autonomous machine. The aim of these new robot delivery tools is to boost efficiency and eliminate the need to pay people to carry out the final part of the delivery process.
Ford / Agility Robotics
Ford, more commonly associated with cars and trucks, is partnering with legged locomotion specialist Agility Robotics to assess how self-driving car deliveries can be improved. The project objective is to ensure self-driving vehicles can accomplish something that's been very difficult to accomplish: carrying out the last step of the delivery, from the car to the recipient's front door.
The two companies hope the answer is a two-legged robot called "Digit".
Digit has been designed to approximate the look and walk of a human. The robot is constructed from lightweight material and it is capable of lifting packages that weigh up to 40 pounds. In tests, Digit has been shown to be capable of going up and down stairs and to negotiate uneven terrain, thanks to the use of LiDAR and stereo cameras.
FedEx
The courier delivery services company FedEx is developing an autonomous delivery robot designed to assist retailers make same-day and last-mile deliveries to their customers. The device is called the FedEx SameDay Bot, and the aim is to deliver packages by bot directly to customers' homes or businesses the same day. The device has been developed in collaboration with DEKA Development & Research Corp., run by Dean Kamen, the inventor of the Segway.
The FedEx device is the most adventurous of the three, in that it will cross roads and is destined to cover longer distances. The interaction with roads is supported by machine-learning algorithms to help the robot to detect and avoid obstacles, plot a safe path, and to follow road and safety rules.
Amazon Scout
Amazon's autonomous delivery robots are about to begin rolling out on California sidewalks. Amazon Scout will begin with delivering packages to the company's Prime customers residing in Southern California. The new Amazon device will work during daylight hours, providing small and medium-sized packages to customers. The Amazon Scout is a six-wheeled electric-powered vehicle around the size of a small cooler. In terms of movement, the Scout rolls along sidewalks at what's described as a walking pace.
Amazon began testing out the Scout in January 2019, running a pilot program using six machines to deliver packages in Snohomish County, Washington. Vice president of Amazon Scout Sean Scott said: "We developed Amazon Scout at our research and development lab in Seattle, ensuring the devices can safely and efficiently navigate around pets, pedestrians and anything else in their path."
Following the success of the pilot — where the Scout autonomously navigated the various obstacles commonly found in residential neighborhoods like trashcans, skateboards, lawn chairs, the occasional snow blower and more — the device is ready for a wider launch.
The wider launch will feature a small number of Amazon Scout devices, delivering Monday through Friday, during daylight hours in the Irvine area of California, according to Smart2Zero. Customers will order items as they would normally, but in some cases their Amazon packages will be delivered by an Amazon Scout. To make sure things go smoothly, each Scout will initially be accompanied by a human "Amazon Scout Ambassador."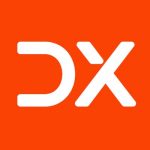 Amazon adds fear detection and age ranges to its facial-recognition tech as the Border Patrol looks to award a $950 million contract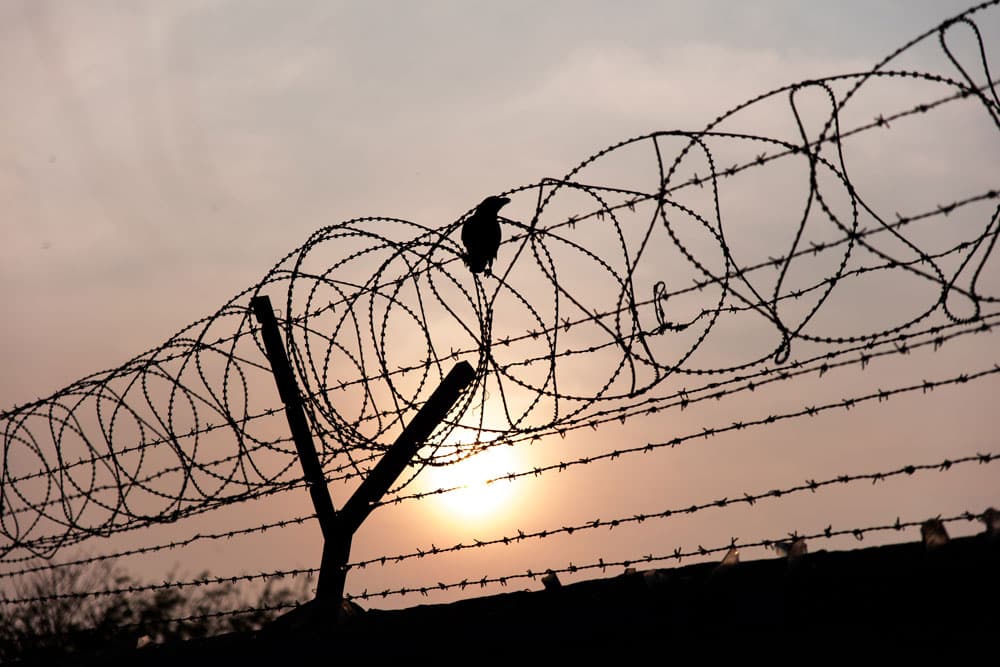 Amazon Web Services has added several new features to its facial-recognition technology, Rekognition.
This includes expanded age-recognition capabilities and the new ability to recognize fear.
Rekognition is a controversial technology and has been the subject of much criticism and protests — from both inside and outside Amazon.
These new features drew some flack from commenters on Twitter.
Meanwhile, the US Customers and Border Patrol is looking for quotes on a sweeping new border protection system that includes more facial-recognition tech.
Amazon Web Services has expanded the capabilities of its controversial facial-recognition technology called Rekognition.
It now better detects more age ranges and it can also detect fear, the company announced in a blog post on Monday.
The company explained (emphasis ours):
"Today, we are launching accuracy and functionality improvements to our face analysis features. Face analysis generates metadata about detected faces in the form of gender, age range, emotions, attributes such as 'Smile', face pose, face image quality and face landmarks. With this release, we have further improved the accuracy of gender identification. In addition, we have improved accuracy for emotion detection (for all 7 emotions: 'Happy', 'Sad', 'Angry', 'Surprised', 'Disgusted', 'Calm' and 'Confused') and added a new emotion: 'Fear'.Lastly, we have improved age range estimation accuracy; you also get narrower age ranges across most age groups."
Earlier this month AWS also announced that Rekognition can now detect violent content such as blood, wounds, weapons, self-injury, corpses, as well as sexually explicit content.
But it was the news of more age ranges and fear detection that was met with comments on Twitter.
Just last month several protesters interrupted Amazon AWS CTO Werner Vogels during a keynote speech at an AWS conference in New York.
They were protesting AWS's work with the U.S. Immigration and Customs Enforcement (ICE) and the family separation policy at the Southern Border. Amazon hasn't acknowledged whether ICE uses its Rekognition technology, but the company did meet with ICE officials to pitch its facial-recognition tech, among other AWS services, as revealed by emails between Amazon and various government officials obtained by the American Civil Liberties Union Foundations.
Amazon's Rekognition has come under fire from a wide range of groups who want the company to stop selling it to law enforcement agencies. In April, AI experts penned an open letter to Amazon about it. Civil rights group have protested it. 100 Amazon employees sent a letter to management last year asking the company to stop selling Rekognition to law enforcement. Another 500 signed a letter this year asking Amazon to stop working with ICE altogether.
"AWS comes under fire for Rekognition sales to the federal government, who in turn is building concentration camps for children, and AWS's response is to improve 'age range estimation' and 'fear detection' in the service? Are you f– KIDDING ME?!" tweeted Corey Quinn from the Duckbill Group, a consultant that helps companies manage their AWS bill. Quinn also hosts theScreaming in the Cloud podcast.
Another developer tweeted, "In 25 years we're going to be talking about how AWS handled this situation in the same way we talk about how IBM enabled the holocaust. Every engineer and ML researcher who worked on this should be ashamed of themselves."
The CBP is looking to buy more facial-recognition tech
Meanwhile, the U.S. Customs and Border Protection (CBP), a sister agency to ICE, has put out a new request for quotes on a sweeping new border-security system that includes expanded use of facial-recognition technology.
"Integration of facial recognition technologies is intended throughout all passenger applications," the RFQ documents say.
The CBP already uses facial recognition at various airports, such as in Mexico City, where it matches passenger's faces with photos taken from their passports or other government documents, it says.
And the CBP uses other biometric information, such as taking fingerprints of people at the border if it suspects that they are entering the country illegally, it says.
"CBP's future vision for biometric exit is to build the technology nationwide using cloud computing," the agency wrote in a 2017 article about the use of facial recognition and finger-print tech.
This new contract for new border security technologies is expected to begin in early 2020 and could be worth $950 million over its lifespan, according to the RFQ documents. IBM launches 'Trust Your Supplier' blockchain initiative
IBM and Chainyard have announced a new blockchain network called Trust Your Supplier, which is a blockchain-based platform that simplifies supply chain management and improves supplier qualification, validation, onboarding and life cycle information management.
IBM sees the new blockchain-based network as critical to the continued growth and advancement of the global supply chain industry. The technology provides a digital passport for supplier identity on the blockchain. This will enable suppliers to share information with any permissioned buyer on the network to make qualifying, validating and managing new suppliers easier and less time-consuming.
The Trust Your Supplier platform is being pioneered by several leading companies, such as Anheuser-Busch InBev, GlaxoSmithKline, Lenovo, Nokia, Schneider Electric and Vodafone. Each of these founding participants is in the process of onboarding their suppliers. These are leading companies across industries like technology, telecommunications, pharmaceuticals and food and beverage.
By eliminating manual, time-consuming processes, the Trust Your Supplier technology aims to help reduce the risk of fraud and errors by establishing a connected environment among global suppliers. With more than 18,500 global suppliers, IBM itself will begin using and onboarding 4,000 of its North American suppliers to the Trust Your Supplier network. This is expected to be completed during quarter 3 of 2019.
Convening a network of leading companies with shared challenges and goals, Trust Your Supplier has been designed to assist companies working across multiple industries to design and implement more efficient processes to solve a common problem in relation to the supply chain.
Representing one of the first companies to take up the service, Sanjay Mehta, Vice President Procurement, Nokia, states: "Working with IBM and Chainyard on this blockchain initiative represents a great opportunity for Nokia to further enhance our suppliers' experience and optimize the onboarding process (process of integrating a new supplier into an organization's network). Using the latest technology to address a classical challenge will be of benefit for everyone, and further increase the speed of using innovative solutions."