Measures to put the digital transformation of banks back on track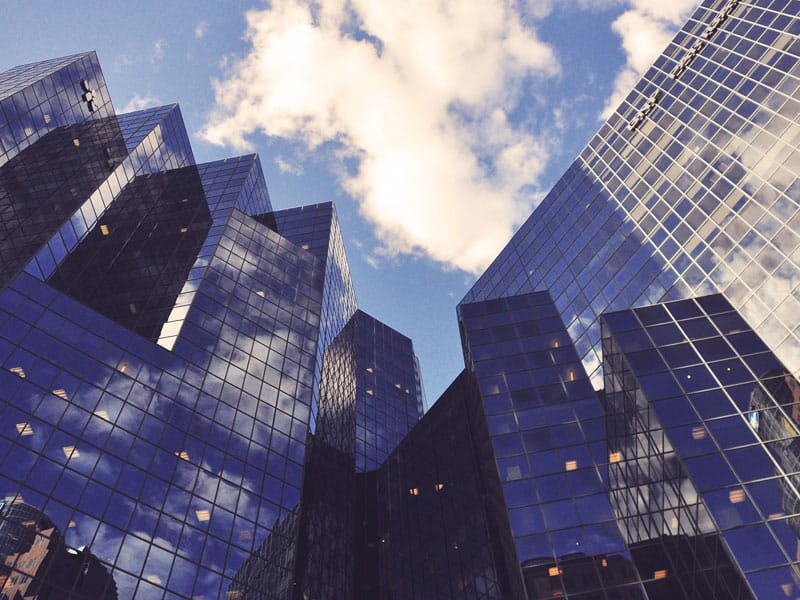 Banks were doing well with digital transformation in the early stages, but the deployment of digital banking transformation is slowing down as things move from IT departments to other parts of the organization, according to a new survey.
The survey from the Digital Banking Report indicates the second wave of digital banking, where technologies are being rolled out across departments, is not keeping pace with the first phase where technologies are selected and on-boarded.
As the report notes, cultural factors are the culprit impeding digital transformation and the solution is to use cross-functional teams to breakdown legacy silo perspectives.
Digital technologies to change the customer experience
While technologies such as artificial intelligence and automation are being applied across organizations, the next phases are likely to include greater use of cloud, analytics and blockchain to assist with data gathering and assessment. In addition, both the Internet of Things and augmented reality are being called out as technologies that will change customer experience.
Getting this right is important, since almost all of the banks surveyed said they were increasing the range of different digital technologies.
Four pillars for DX success
While cultural factors and indecisive leadership are presenting obstacles to digital transformation, there are measures that banks can put in place to help keep their digital strategies on track. For banks to be successful with digital transformation, the Boston Consulting Group recommends they focus on four priorities (what they term as pillars), including:
Reinvent the consumer journey, using the example of how banks can become more like Amazon.
Leverage the power of data. This includes looking at how data analytics can enable banks and credit unions to best understand consumers, plus to identify business opportunities and lower costs.
Redefine the operating model. This involves striking the right balance between human interaction and digital and self-service functionality for consumers.
Build a digital driven organization. Here digital needs to be seen as the new norm. To do this banks need to recruit the right talent, discover agile ways of working and construct an organizational culture that is willing and able to take risks.
Some banks have been successful with digital transformation. As an example, analysts at Forester single out BBVA, the Spanish bank, for balancing functionality and enjoyable user experience whilst maintaining the necessary security checks.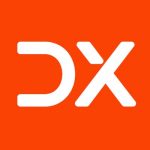 Why private label banking apps and products are on the rise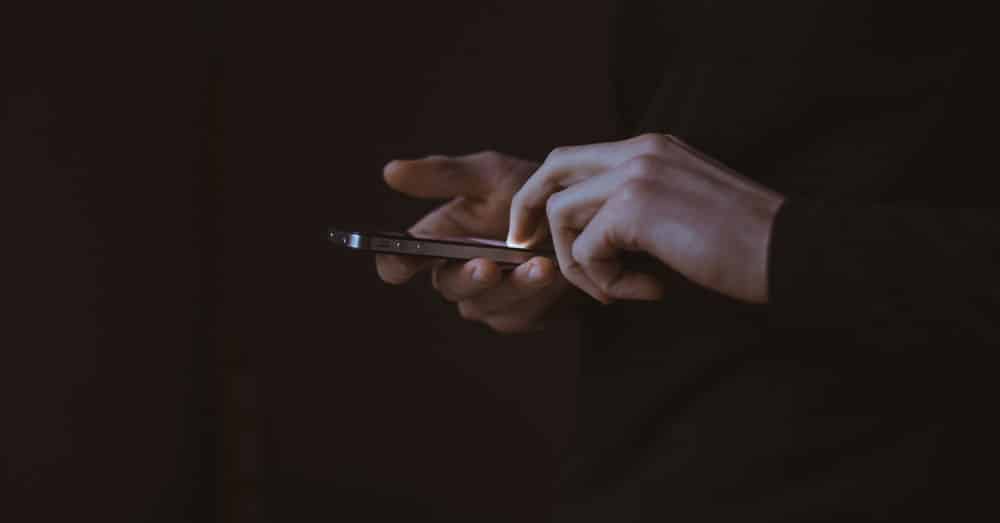 Private labeling has long been a pervasive strategy in retail, where products are made by third party manufacturers and sold under a retailer's name. The cost to manufacture is often much lower than reselling another brand name, resulting in higher margins and increased revenue for sellers.
Retailers who implement this strategy also maintain wholesale control of the brand, including packaging and pricing, which generates product exclusivity as well as promotes customer recognition of and loyalty to the brand.
Possibly the biggest benefit of private labels, however, is that they eliminate the pains of having to design and build a new product — especially when entering a new market. By outsourcing the entire process and leaving those details to the experts, sellers can instead focus on what they excel at: branding and marketing the finished product.
Because the benefits of this strategy are so multifaceted, it's no wonder private labeling is moving beyond consumer goods and gaining traction in service-based industries. Businesses looking to develop new offerings and product functionalities can now easily outsource entire technology stacks and tedious regulatory administration.
As tech giants like Apple, Amazon, and Google deepen their financial services plays, banking and personal finance tools have become a prime opportunity for fintechs and smaller firms to leverage private labeling to compete, and for established players to unlock new revenue streams.
Here's a look inside how private labeling is transforming the banking industry— and which products are on the rise.
What is white label banking?
White label banking is another term for private label banking or banking-as-a-service (BaaS), in which banks open up their application program interfaces (APIs) to let third parties build their own financial products with existing infrastructure. White label banking accelerates the builder's go-to-market strategy by removing regulatory, legal, and technical obstacles.
White label banking services
White label banking services enable fintechs and third parties to showcase a sleek, company-branded frontend, while leveraging an established bank's license, regulatory compliance, and technology on the backend to offer core banking features that rival major institutions'.
Common white label banking services include:
Savings and checking accounts
Current accounts
Debit and credit cards
Simplified bill payments
Online payment transfer systems
Personal loans
Mortgages
Insurance
Bank statements with transaction details
Balance notifications
White label banking apps
Some examples of mobile banking apps built with white label features include:
ADIB
Albaraka Mobil
Azlo
Börse Stuttgart App
Chime
Compte CO2
Digit
Dozens
Knotist business banking
MoneyLion
Nationwide Mobile
Qapital
Qonto
Score Kompass
Simple
Spendesk
Stash
Tomorrow
Trade Republic
Van Lanschot
Vitesse Mobile
Xero Accounting & Invoices
Future of white label banking services
Across industries, digital technologies are democratizing information to spur more competition and innovation. Because of this, the trend towards "open access" will only become more pervasive. In the banking industry, particularly, the open banking movement has been unfurling from its epicenter in the UK and stretching across the globe for the past few years.
White label banking and BaaS technology are no longer brand new technologies in the industry, but firms that get involved now will still be ahead of the curve by the time regulation becomes mainstream. The UK's Competition and Markets Authority has already enrolled the nine biggest banks and building societies in its Open Banking Directory, and others are coming soon. After that, it won't be long before other countries follow suit with their own regulations.
Per Accenture estimates, €61 billion ($70 billion) or 7% of total banking revenue in Europe will be associated with open banking-enabled activities by 2020. Incumbent banks around the world that invest in open banking platforms now – before it's mandated – will be rewarded with new revenue streams, an early boost in demand, partnerships with tech-savvy fintechs, and an overall competitive advantage against newcomers in the space.
To stay ahead of trends like white label banking, Business Insider Intelligence is launching a Banking coverage area in September. Tailored for top decision-makers in the financial services industry, this vertical covers digital transformation across the industry, including open banking and BaaS, consumer and business banking, mobile and online banking, digital account opening, and neobanks.
This article originally appeared on Business Insider and is reprinted with permission. To read the original article, visit this link. Unskilled staff threaten banks' ability to digitally transform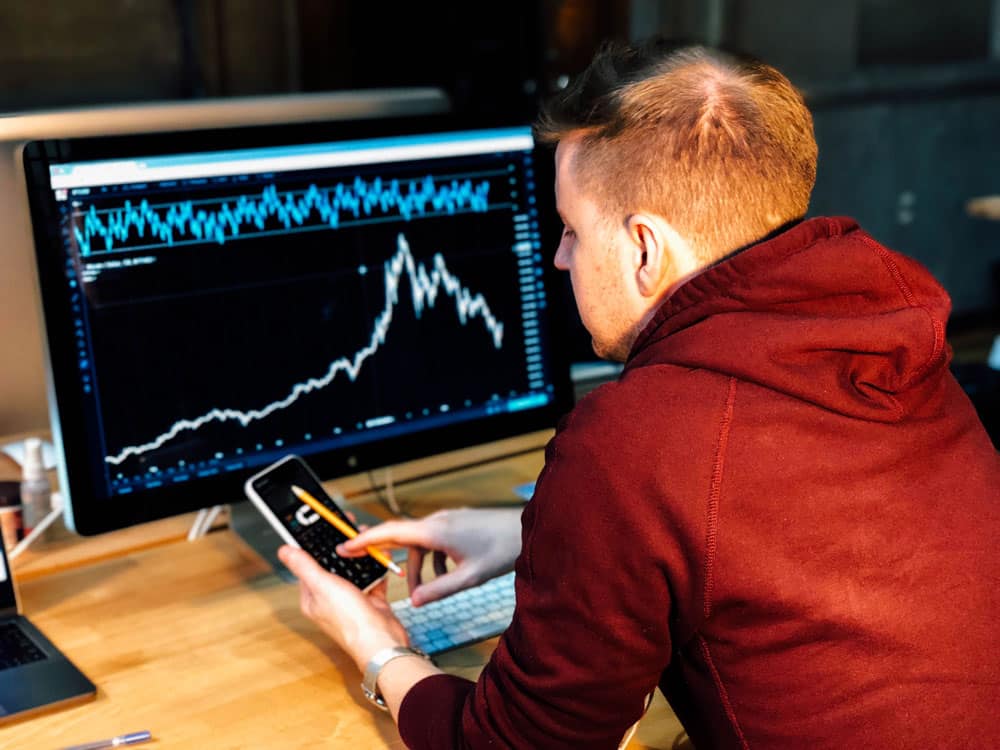 Only four percent of bank business and IT executives believe that the impact of technology on the pace of banking change has stayed the same over the past three years, while 96 percent said it has either significantly accelerated or accelerated, according to a new report from Accenture.
This technological disruption has a large effect on how banks operate, and it seems unlikely that the pace of change will decelerate anytime soon.
Here's what it means: Some technologies will have a bigger impact than others, but it will require substantial work from banks to stay on top of them.
AI is the most promising technology to transform the banking space. Forty-seven percent of respondents said AI will have the biggest impact, followed by just 19 percent saying the same for quantum computing and 17 percent for distributed ledgers and blockchain. The disappointing outcome for blockchain appears to be in line with recent announcements from banks: Citi has abandoned its plans to launch a crypto and Bank of America's tech and operations chief has expressed skepticism on the benefits of blockchain.
Banks' workforces appear to be at different stages in terms of tech savviness.Seventy-four percent of banking respondents either agree or strongly agree that their employees are more digitally mature than their organization, resulting in a workforce waiting for their organization to catch up. However, 17 percent of respondents said that over 80 percent of their workforce will have to move into new roles requiring substantial reskilling in the next three years, compared with only 5 percent saying the same for the last three years.
Additionally, banks don't know as much about third-party partners as they perhaps should. Over one in 10 banking respondents believe that their partners' security posture is extremely or very important, as well as that their consumers trust their ecosystem partners. However, only 31 percent of respondents say they know that their ecosystem partners work as diligently as they do, while 57 percent of them simply trust their partners and 10 percent hope that they are diligent.
The bigger picture: Banks need to prepare for a future that will require them to put in a lot of resources, and some might struggle.
To make the most of AI opportunities in banking, incumbents need to upskill their workforces. While AI is the most promising technology to transform the banking space, this promise can only be realized if banks have the necessary talent in-house to adopt new AI solutions. As such, they should make it a priority to upskill their staff to make AI transformation a success — which may be difficult for those players that have to upskill a majority of their workforce.
And banks need to up their security efforts since open banking is becoming a global trend.Open banking makes working with third parties more frequent. This will force banks to double down on their security efforts, as a security breach with their partners could affect customer trust in a bank's overall services. If employees aren't up to date with new technologies — including application programming interfaces used for open banking, and AI — they can't keep a bank's network secure.
This article was originally published on Business Insider. Copyright 2019. Growing world-class scaleup hubs through global lessons
Dean Hopkins, CEO at OneEleven, discusses how global scaleup hubs can learn from each other in order to build outstanding scaleups.
Any time a new global city or region emerges as a technology or innovation hub, the inevitable comparisons to Silicon Valley begin. New York as Silicon Alley, Israel as Silicon Wadi, and Toronto was recently dubbed Maple Valley to much scorn.
But it's time for globally emergent innovation hubs to look beyond Silicon Valley as they work to build scaleup success, with each location learning from the specific lessons of one another to help all players in the community succeed.
Outside the original Valley, collaboration, diversity and connections into other ecosystems are major strategic advantages for any hub that wants to scale faster – more connections, more funding, more talent, more resources and more stories to share to teach others.
Just look at Stockholm: With a population of only one million, it has developed more Unicorns per capita than any other innovation ecosystem outside Silicon Valley. Among other things, connecting into other major hubs helped propel growth and seed opportunity.
With OneEleven now established in the UK, we're applying lessons from two leading hubs — London and Toronto — to guide our strategy and propel our value. Both cities embody hard-earned scaleup lessons, like specialization, building ecosystem partnerships and leveraging the power of diverse leadership, that we believe are key to ecosystem and company success.
Focus on growing the greatest verticals
London has built an ecosystem around its strengths.
The city is by far the leading source of fintech innovation worldwide: it has the greatest concentration of fintechs and the largest workforce in fintech — it dwarfs everywhere else even New York. In the first quarter of 2017, London saw $421 million invested in its fintech industry pushing New York out of the top spot for fintech investment. The City of London has worked with a variety of institutions to rally behind this emphasis on fintech, bringing together government, educational institutions and various sources of funding to embrace the fintech ethos.
The lesson to be learned from London's focus on fintech is that innovation hubs need to concentrate their efforts in certain sectors where they already stand out as a global leader.
In Toronto, we're starting to see a lot going on in the deep AI tech space, through the Vector Institute and other organizations building on a research base of over 30 years by Dr. Geoffrey Hinton and his colleagues. Of course, there's room for improvement. While research labs are popping up regularly, with big partners involved, Toronto and Canada are lagging when it comes to patents and application of AI tech. As we build up this sector of our innovation ecosystem, we have to develop a well-rounded AI industry that includes a robust IP regime to keep AI innovation in Canada.
Diversity in leadership
Both London and Toronto also boast the highest demographic diversity of global cities, and demonstrate how valuable entrepreneurial leadership from all over the world can be. Forty percent of London residents classifying themselves as other than white according to a 2011 census, and that diversity powers the tech and innovation ecosystem in the city. Recent research shows that immigrants and people from minority backgrounds in the UK are twice as likely to be early-stage entrepreneurs.
Toronto is similarly diverse in its population, and talent is one of the reasons the city is seeing global recognition as an innovation hub.
Canada's fast-track visa program prioritizes highly skilled workers and entrepreneurs  and was created as a talent magnet for Toronto especially – last year MaRS released survey results showing 45 percent of Toronto tech companies made international hires in 2017 alone, and 35 percent of respondents used the visas to hire.
Other scaleup hubs could build valuable leadership and collaboration from a similar approach to entrepreneurship: one which looks to bring in more diverse, global talent on the leadership side, as well as the wider talent side. Scaleup communities have to be competitive on the world stage by inspiring people from all over the world to come and build their businesses there, as a lack of immigration and global perspective can starve an ecosystem of oxygen.
Culture of collaboration
We're very fortunate in Toronto to have a culture of collaboration that starts at the earliest stages of entrepreneurship, and continues throughout company growth. There's a strong expectation that you will work together, and for that reason, forming a community in Toronto is almost a matter of course.
Hubs like MaRS, 111 and the DMZ, for example, have opened up prime real estate to provide space for young companies to grow and to foster their developing businesses. Canadians have proven they are wired differently and Toronto's collaborative and inclusive culture is one of its strongest competitive advantages.
In London, there's a hyper-competitive environment for businesses, and perhaps not as naturally collaborative of an environment. That might just be because the city has only just recently seen an effort made to boost that kind collaboration from organizations like the Scaleup Institute and Tech London Advocates.
But collaboration between government, academia and business is one of the things that makes London a world-class scaleup hub.
Collaboration between groups tends to be verticalized in the UK, with TheCityUK being a prime example; the industry-led body that represents UK-based financial and professional services companies showed that collaboration between financial institutions and fintech companies can speed up the process of creating innovative products and services. By looking at IP, regulatory compliance, data protection and privacy, TheCityUK provided seven possible models for collaboration between banks and fintech companies.

Big scaleup success stories can also influence the effort to increase collaboration in scaleup hubs — and London has some amazing stories to tell.
Renewable energy company Bulb grew from 85,000 customers to 870,000 in the space of 12 months, becoming one of the fastest-growing scaleups in the UK. The company's founders Hayden Wood and Amit Gudka are immensely proud of their place in London's ecosystem. This is how how big names in a scaleup hub can advocate for an entire community.
For our part at OneEleven, we'll work hard to build up that kind of collaborative community and collective effort as we continue to expand into London's innovation ecosystem. We want to ensure that the success of these companies continues past their early stage, into growth and on into the billion-dollar club. The middle chapter is currently not being written in London — despite early stage support for companies and big success stories — and that's what 111 is here to address.

Global scale through collaboration
Innovation hubs around the world can also work together to take the friction out of companies expanding between markets. Furthermore, cooperating markets can increase their competitiveness by promoting an exchange of innovative business practices, and reap the economic benefits that scaleups can bring to innovation ecosystems.
London and Toronto are a good example of global collaboration, as they the two cities have begun to explore greater cooperation when it comes to facilitating expansion between hubs.
The Mayor of London's promotional agency London & Partners has opened an office in Toronto to better encourage Canadian businesses seeking to expand to consider London for their next destination, and to support UK businesses seeking expansion into Canada's market. Over the last decade, the organization says 44 London businesses have expanded into Toronto and 118 Canadian businesses have set up shop in London during that same period.
This is only the beginning when it comes to proper cooperation between these two cities: government, academia and innovation hubs should work together to encourage scaleups in their efforts to expand between international markets.
Greater than the global sum of our parts
At OneEleven, it seems to us that the unique evolution, and now collaboration, between the London and Toronto ecosystems signals the rise of a global network of innovation that is in its early stages.  Such a global network, powered by the diversity of each market, promises to have a dramatic effect on the ability for scaling companies to access talent, customers, investors and partners much more easily.  We are excited to be a part of the rise of this globally connected and collaborative ecosystem that builds on what was started in Silicon Valley, but brings innovation into the more global and highly connected digital present.