Why successful digital transformation puts people first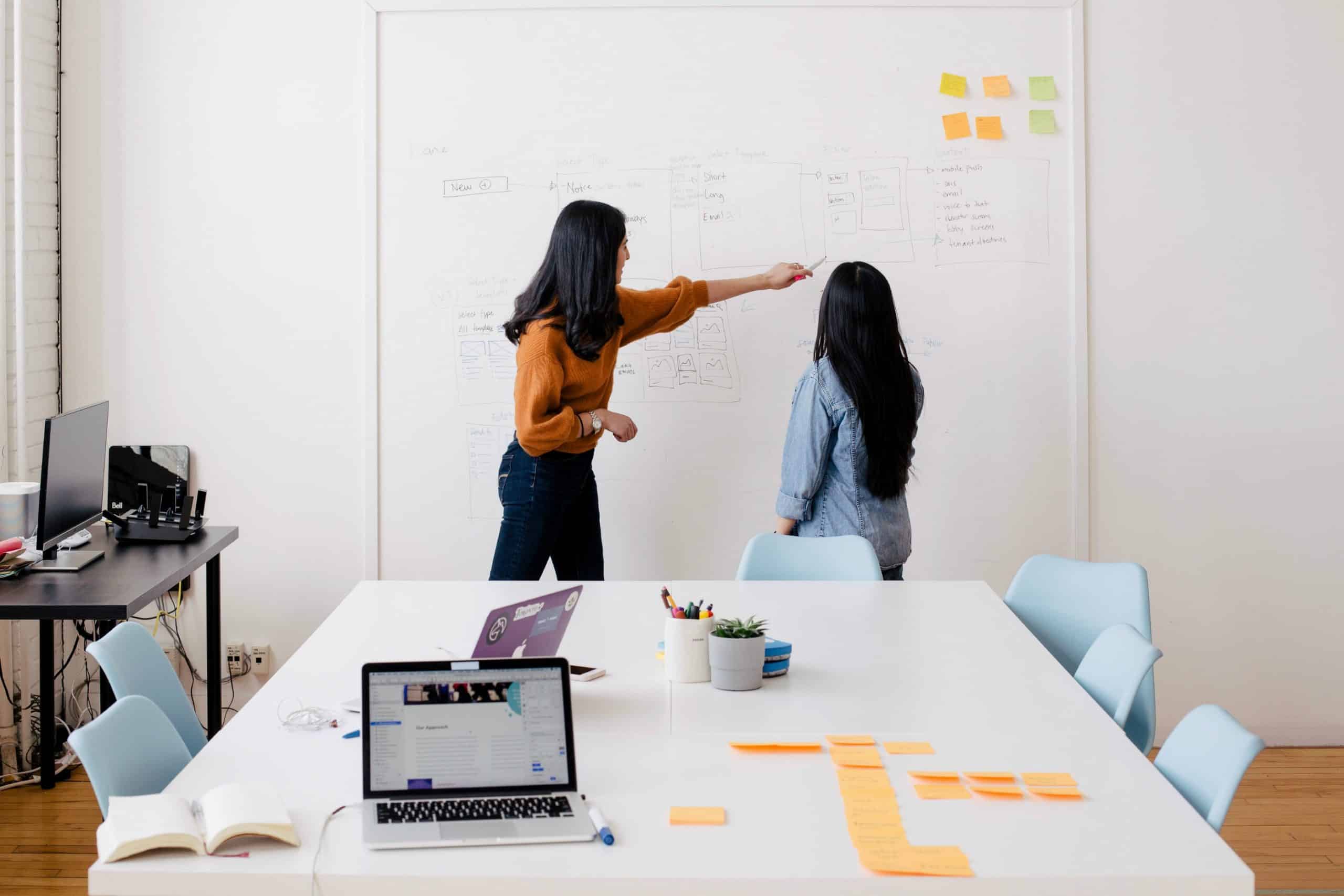 When we think of digital transformation, technologies like AI or IoT immediately come to mind.
In practice, however, as organizations continue to realize that digital transformation is necessary — and that it isn't too late to start — it's people that need to be at the center of the journey. 
For DevOps.com, Margaret Dawson detailed six human factors that, when addressed during the process, work to the benefit of digital transformation (DX):
1) Shifting the organizational culture: For DX to work, organizations need complete buy-in from everyone involved. The result is an empowered workforce across the organization, all contributing to decision-making.
"People need to connect to the change and feel they can have an impact," explains Dawson.
2) Understanding the destination: Once buy-in takes places, an understanding of (and agreement with) the digital transformation vision is needed across the board. 
Simply put, when you start, make sure the end is in mind. 
Dawson cites research from Gartner showing that 50 percent of organizations "have no digital transformation metric or way to measure progress for digital transformation." Clear metrics of success make the DX journey measurable. 
3) De-silo your teams: Collaboration and digital transformation go hand in hand. When teams remain within their silos, the necessary data, analytics, and processes can't seamlessly flow.
Laddering back up to the previous two points, "without a culture of trust and a shared agreement on the end goal from across the organization, you won't be able to break down these silos," Dawson explains. 
4) Investing in reskilling: You have the buy-in. You have the trust and collaborative environment. But what about the technology that keeps changing and advancing?
Skill gaps are a challenge throughout the business and IT worlds, but what if instead of replacing the loyal talent who fit into — and believe in — the culture and vision that has been created, you invest in reskilling?  
5) Giving UX design a front seat: When User Experience (UX) design goes bad, costs can soar, as The UX School found out. 
"By starting with the user," writes Dawson, "projects are more likely to give users the feeling they are interfacing with a human being rather than a digital thing—and ultimately, will succeed because of it." 
Case in point: Ikea's augmented reality app lets you see your home with a new couch or dresser…but doesn't not link you to an e-commerce option.
6) Don't rely on digital-only connections: When was the last time you had a face-to-face meeting instead of a phone or Skype or some variety of digital communication? 
When a major project such as digital transformation is underway, trust in leadership is incredibly important. Face-time — talking to, and shaking the hands of, employees, partners, customers, and users — builds this trust. 
When it comes to digital transformation, despite plenty of swings, many efforts end up missing the mark. It's up to organizational leadership to empower and enable their employees, giving them the tools and environment they need to see DX to success.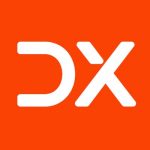 DX Journal covers the impact of digital transformation (DX) initiatives worldwide across multiple industries.
58% of enterprises struggle to find talent with the right DevOps skills
One of the most common digital transformation topics is upskilling, and its importance to a successful DX journey.
Broadly speaking, a lack of internal expertise is hindering the journey for many organizations. According to a new report from the Cloud Industry Forum, four in ten respondents said their business does not have access to the necessary skill-sets in-house, rising to 51% among respondents from IT departments.
"There's no digital transformation without a staff transformation," explains information security and business technology writer George V. Hulme in DevOps.com. "The people skills that helped bring successful enterprises to where they are today won't be the skills that will make them successful tomorrow."
Fortunately, he says, organizational leadership is largely well aware of how important it is to close the gap between skills employees have now, and those they'll need to help guide the enterprise into the future.
The DevOps Institute has released its Upskilling 2020: Enterprise DevOps Skills Report, based on 1,300 respondents. A major takeaway? "More than 50% of enterprises find challenges with all aspects associated with managing the people, processes and technologies that make DevOps possible," Hulme explains.
The report also found that 58% of enterprises have difficulties actually finding those with the right DevOps skills, and 48% said it's difficult to retain skilled DevOps professionals. As a result, salaries are on the rise, with salaries for experienced DevOps engineers reaching beyond $179,250 USD, according to the Robert Half Technology 2020 Salary Guide.
Additional top takeaways from the research include:
The top three must-have skill categories in 2020 are process skills and knowledge (69% of respondents), automation skills (67% of respondents), and human skills (61% of respondents)
Upskilling requires the attention of business leaders now. Over 38% of respondents' organizations have no upskilling program, 21% are currently working on one, and 7% don't even know if their organization has an upskilling program.
Agile adoption (81%), DevOps adoption (75%) and ITIL adoption (25%) have grown since the 2019 benchmark report, while SRE has risen from 10% adoption in 2019 to 15% in 2020.
"Human transformation is the single most critical success factor to enable DevOps practices and patterns for enterprise IT organizations," said Jayne Groll, CEO of DevOps Institute in the accompanying press release. 
"Traditional upskilling and talent development approaches won't be enough for enterprises to remain competitive because the increasing demand for IT professionals with core human skills is escalating to a point that business leaders have not yet seen in their lifetime. We must update our humans through new skill sets as often, and with the same focus, as our technology."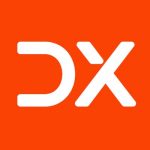 DX Journal covers the impact of digital transformation (DX) initiatives worldwide across multiple industries.
Want a digital transformation dream team? Here's who you need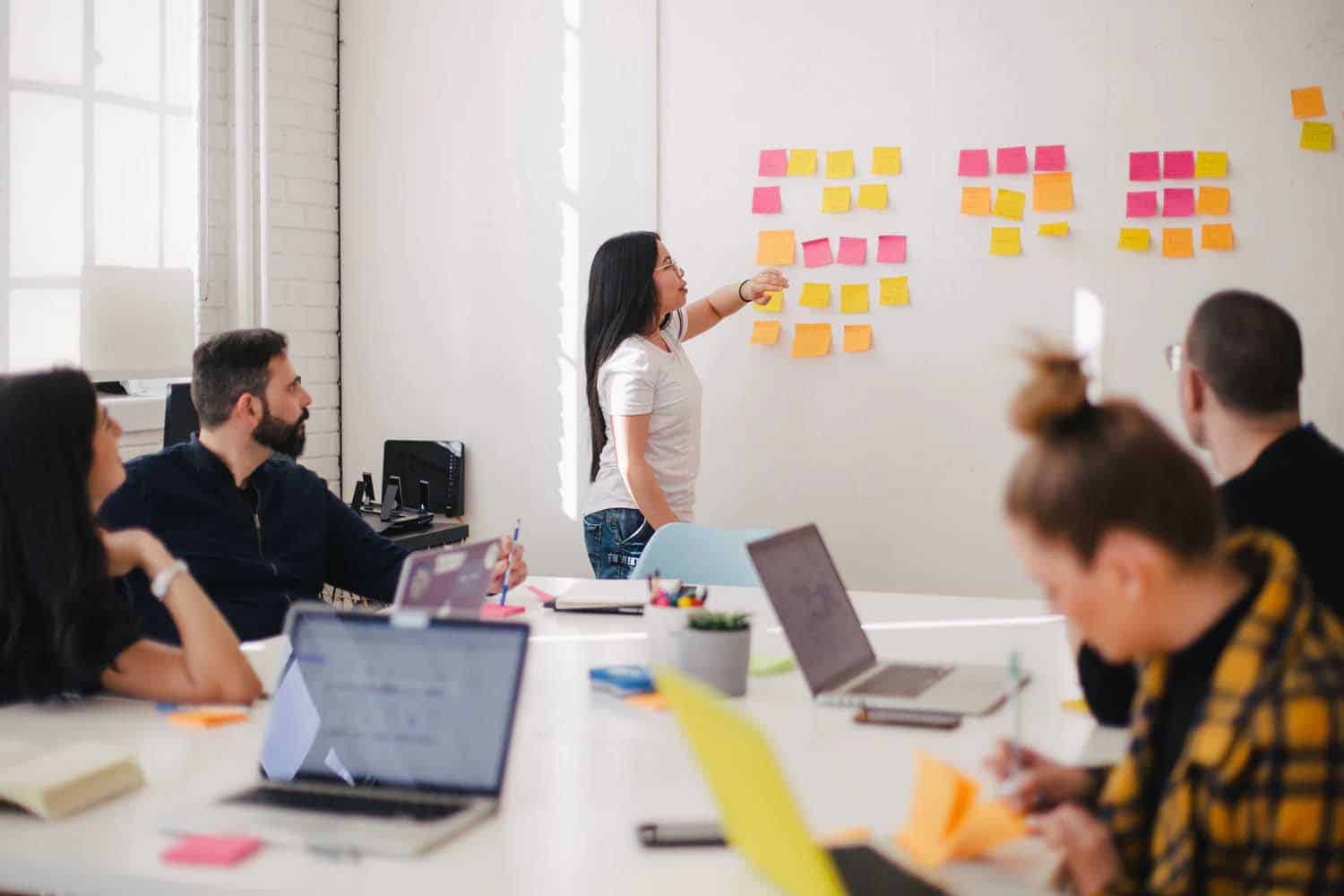 The importance of cross-functional teams to digital transformation can't be understated: They have always been important, says Tony Saldanha, a former IT executive from Procter & Gamble, and the author of 'Why Digital Transformations Fail.' 
Today, cross-functional teams help break down silos that can stand in the way of digital transformation efforts, enroute to better user and customer experiences.
According to Jimit Arora, partner at management consultancy Everest Group, "The most effective digital teams have low attrition rates, are co-located near business users, exhibit breadth across multiple disciplines – and depth in a few – and tend to include more experienced professionals rather than recent graduates."
Also important? Ensuring these teams have the proper skill set and personalities to deliver on DX initiatives.
[Related reading: Why successful digital transformation puts people first]
While IT roles like software developers are a natural inclusion, business and tech journalist Stephanie Overby has outlined in The Enterprisers Project, eight other key roles to consider when recruiting for digital transformation:
The DX Lead
Soft skills, accountability, and a track record of successful DX management are all key traits of this hire, according to Ola Chowning, partner in digital strategy and solutions at ISG. A solid balance of tech- and business-enabling skills would ensure the right digital solutions AND business objectives are met.
The Change Champion
This role requires excellent communication, cultural, and organizational change expertise. "The best ones have a positive presence that makes it possible to both to influence enterprise leaders and connect with employees at all levels to advocate for transformation." 
Stephanie Welsh, senior director for IT strategy and enablement at Red Hat, has dubbed this person an 'agilist,' — they can adapt quickly to change. "They model how to effectively respond to change and will help others adapt as well." 
The Technical Engineer
"They not only understand the entire technology stack today, but they also can envision what it should look like in the future," says Prasad Kothari, vice president of analytics and client solutions at research and analytics solutions provider The Smart Cube.
The Business Expert
This role should act as subject matter expert on the function or process that is going through the transformation process, and acts as a pipeline for additional, on-demand experts. "They become the owners of defining required capabilities, encourage experimentation, and can quickly make decisions on what works and what doesn't," says Vinod Kachroo, CIO of business process outsourcing provider SE2.
The Data Architect
Able to connect data applications with top- and bottom-line business results, this player "will outline the different uses cases for data collection and guide how analytics projects will be implemented across the organization," explains Kothari. 
The UX/CX Professional
"New systems are only as good as their adoption rates," says Overby, and UX/CX experts are there to focus on making sure solutions keep the end user in mind. "They are experts in the field of human-centric design," says Kachroo.
The Financial Analyst
This role develops the business case and outlines the financial value for the transformation. "The entire team's relationship with this player and your organization's larger group of finance pros should be a priority; continued digital project funding depends on it," writes Overby.
For starters, all IT projects should be presented with an ROI, explained Dave Castellani, senior vice president and business information officer for New York Life — even if the payoff is much later.
The Critical Hacker
While QA testing stands as a basic component to this role, this player needs to "ensure that the functionality is ready for pilots and meets the success criteria established by the owners of the project or program," Kachroo says.
For a digital transformation team to be successful, they need to show breadth and depth across a variety of disciplines. Personalities do matter when recruiting for the team, which requires a mix of business, tech, and process proficiency.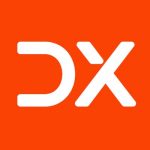 DX Journal covers the impact of digital transformation (DX) initiatives worldwide across multiple industries.
The role of project management in digital transformation
Digital transformation is changing not just how organizations engage with customers, but it's having a profound effect on every aspect of operations.
It's not hard to imagine such a deep impact when, according to IDC, direct digital transformation investment spending will approach $7.4 trillion between 2020 and 2023.
One area of business where organizations will see change? Project management. 
For TechRadar, tech and business journalist Jay T. Ripton put together a great list of five ways DX is changing the role of project management:
1) Asynchronous communication
Communication is a key component of the modern digital approach. Yesterday's meetings and emails have morphed into today's collaboration tools like Slack, Chanty, Hive, Google Hangouts, and Cisco Spark. As a result, team communication is quicke, on-the-go, and in real-time. 
2) Hands-off management
With the aforementioned changes in the very ways we communicate with colleagues, combined with agile project management, we're in a "new era of self-guided, self-organizing" project management.
One example outlined is at French company Digicoop.io, who developed work management platform Kantree. They transitioned the role of project managers to be more akin to facilitators.
"We chose not to have managers, but coordinators who make sure that what we decide together gets done," explained the company recently. "It's not a full-time role, rather a temporary assignment. The coordinator takes on projects that are 'up their alley' and correspond to their skills, so that we can collectively tap into each person's strength."
3) Focus on results
Thanks to a new generation of project management tools born out of the digital age, everything from tracking deliverables to setting goals to time management has become easier, and to a degree, more automated.
Digital transformation is allowing project managers to take a step back and look at the bigger picture thinking and strategic planning. Basically, PMs can do more with less. 
4) Analytics at the forefront
Digital workflows have made it simple to track and quantify almost every task assigned to teams. This means more data, and, of course, better streamlining and tracking. 
With artificial and business intelligence integrated into software, project managers can get creative with this data, finding new ways to meet KPIs.
5) The agile workforce
Digital project management tools strike again. These, alongside videoconferencing and the resulting shift of work expectations have meant a dramatic increase in remote work. 
Once looked down upon, digital tools have made remote work thrive — and limited only by company culture. "The role of the project manager has shifted more toward being a 'mother hen,'" Ripton explains, "and less about hard-nosed deliverables and managing employees."
Sure, project managers at digitally-native companies have already witnessed these trends and changes — or they have been ingrained from the start. But for organizations currently undergoing digital transformation, it's a unique change for an essential role.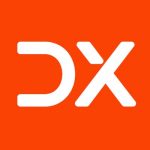 DX Journal covers the impact of digital transformation (DX) initiatives worldwide across multiple industries.