The 2020 outlook for artificial intelligence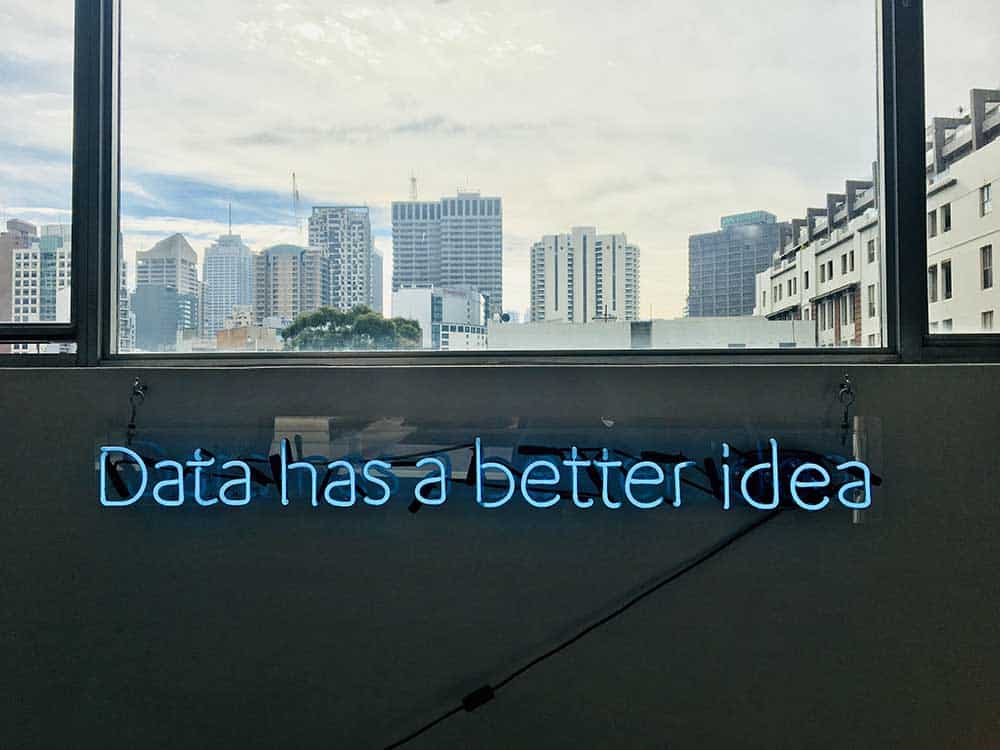 While 9 out of 10 respondents to the 2019 MIT Sloan Management Review and Boston Consulting Group (BCG) Artificial Intelligence Global Executive Study and Research Report agree that AI represents a business opportunity for their company, fewer than 2 out of 5 report business gains from AI in the past three years.
According to the report, "early AI winners are focused on organization-wide alignment, investment, and integration."
Though 85% of global executives believe AI will transform their organizations, only 20% of companies globally have implemented AI at scale. To deploy AI effectively, companies must change their tech-only mindsets. #Winningthe20s https://t.co/IO28bl1XRm pic.twitter.com/RrPNJbFOPx

— Boston Consulting Group (@BCG) December 21, 2019
Forrester's AI predictions for 2020 focus on this being the year when "companies become laser-focused on AI value, leap out of experimentation mode, and ground themselves in reality to accelerate adoption," explains VP, Research Director Srividya Sridharan.
Our analysts look into the #AI crystal ball today at #FORRDataInsights. Read all our 2020 AI Predictions from Analyst @Srividya. https://t.co/0jSympOCve pic.twitter.com/ku0vonuntS

— Forrester (@forrester) November 6, 2019
As we look to the year ahead, "CIOs will need to better assess the value of their AI bets and prove that ROI to the business," explains TetraVX Director of Product Management Kara Longo Korte, to business and tech reporter Stephanie Overby in The Enterprisers Project.
And while this promises to be an active year for AI investment, Overby outlines the 10 biggest AI trends to watch for 2020:
Measuring AI impact
As mentioned above, fewer than two in five companies report business gains from AI in the last three years. But as AI investment increases, this needs to change — and it can be done by altering how we measure results. "Think reporting against things like ease of use, improved processes, and customer satisfaction," writes Overby.
Think Operationalization
"This year will be a tipping point for the infrastructure needed to support effective deployments, providing integrated learning environments and data ecosystems that support adaptive decision making by AI," says Jean-François Gagné, CEO and co-founder of software provider Element AI.
Data pipelines
"Next year, the luster of AI and ML will wear off as companies realize it's not magic, but math," explains Pat Ryan, executive VP of enterprise architecture at SPR. With high-quality data as a foundation for AI/ML, 2020 will see a "heightened sense of appreciation and need" for everything-data — governance, analysts, engineers, and ML engineers — with a goal of creating a pipeline for continuous data that'll drive more successful AI projects.
AI innovators in high demand
At 74% annual growth, AI Specialist is #1 on LinkedIn's top 15 emerging jobs for the US in 2020. "[AI and ML] have both become synonymous with innovation, and our data shows that's more than just buzz," says the report.
Data modeling moves to the edge
As Overby explains, "expect a shift from cloud-only to cloud-edge hybrid strategies to enable machine learning (ML) in the next year." Forrester is predicting that edge cloud service market will grow by at least 50 percent in 2020. "By implementing edge-first solutions, organizations can synthesize data locally, identify machine learning inferences on core raw data sets, and deliver enhanced predictive capabilities," says Senthil Kumar, VP, Software Engineering for FogHorn.
The B2B benefits of AI
"Machine and deep learning are making it possible for users of complex B2B services to define and match complex requirements to ideal trading partners through an intuitive, needs-identification process and a vast understanding of potential trading partner strengths and capabilities," says Keith Hausmann, chief revenue officer at Globality.
Human and machine work together
AI can work as a complement to contact service centre agents and teams, providing better/more timely informed responses. The challenge? "It's important that organizations keep their customer service experiences human," minimizing a potentially 'too automated' look. (The question can then be asked: When will standalone conversational AI emerge?)
Hyperautomation
One of Gartner's top 10 strategic technology trends for 2020? Hyperautomation — i.e. "The application of advanced technologies like AI and ML to automate processes and augment humans across a range of tools and at a higher level of sophistication." The goal? "More AI-driven decision-making," explains Gartner.
Heterogenous architectures will emerge
"Today, AI-enabled applications and networks rely on different processing architectures," writes Overby. But according to ABI Research's 54 Technology Trends to Watch, that'll change in 2020. "AI and ML frameworks will be multimodal by their nature and may require heterogeneous computing resources for their operations."
Mistakes happen
AI is, of course, not perfect. As a final prediction, it isn't hard to imagine that high-profile mistakes can be anticipated in 2020, but overall trust in AI will not erode. From deep fakes to the misuse of facial recognition, AI has the potential to perpetuate discrimination and cause harm, offence, and general uneasiness. Ultimately? It comes down to the importance of responsible use.
The importance of data access for digital initiatives
A new report from MuleSoft found that just 37% of organizations have the skills and technology to keep up with digital projects.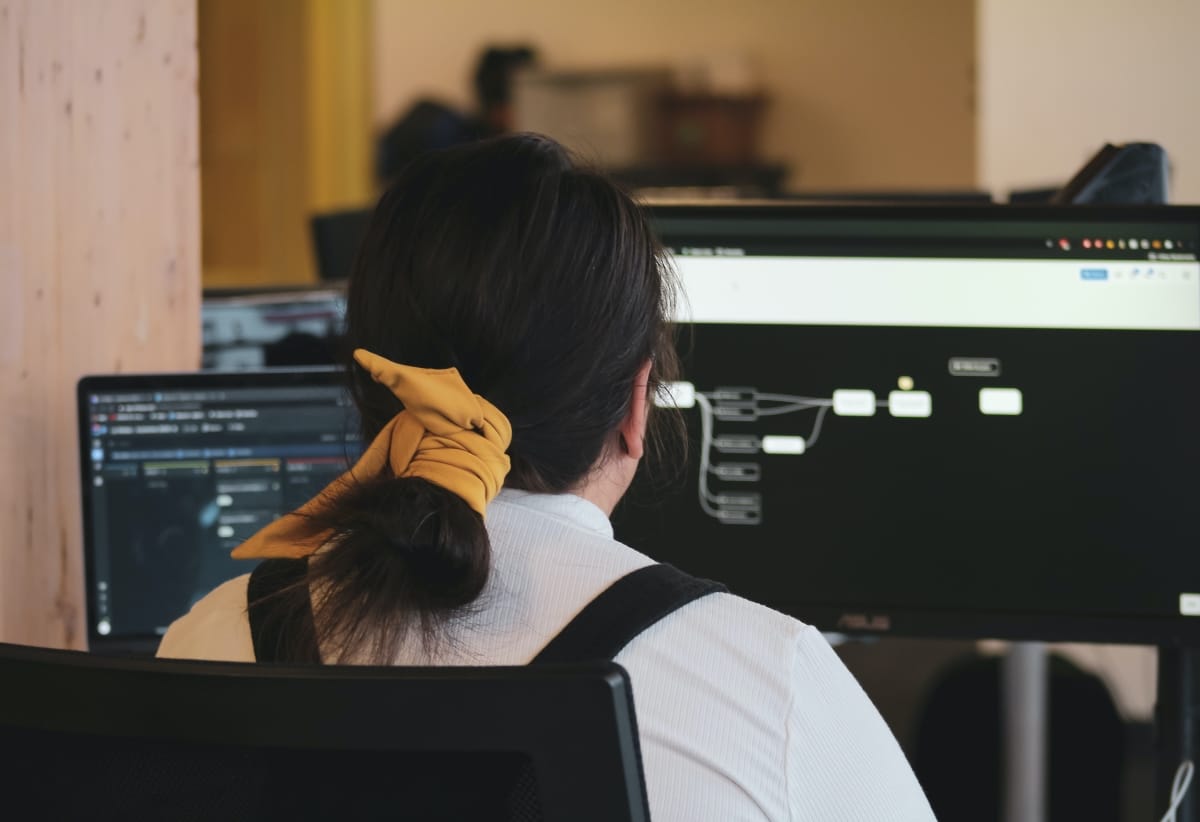 In a global survey of over 1,700 line of business employees in organizations with at least 250 employees, MuleSoft found that just 37% of organizations have the skills and technology to keep up with digital projects.
The resulting report — The State of Business and IT Innovation — reveals four key ideas that IT leaders need to know in order to drive digital innovation forward.
The @MuleSoft 2020 global survey of 1,739 line-of-business (LoB) employees in organizations with at least 250 employees revealed only 37% of companies have the skills and technology to keep pace with digital projects during the COVID-19 pandemic. https://t.co/yZBlJsdc08 pic.twitter.com/OM54WZ6QqA

— Vala Afshar (@ValaAfshar) December 7, 2020
These four key findings are:
Collaboration is key 

68% of respondents believe IT and LoB users should jointly drive digital innovation.
Keep up the pace 

51% expressed frustration with the speed at which IT can deliver projects.
Integration challenge

37% cite security and compliance as the biggest challenge to delivering new digital services, followed by integration (i.e. connecting systems, data, and apps) at 37%.
Data access

80% say that in order to deliver on project goals faster, employees need easy access to data and IT capabilities.  
"This research shows data is one of the most critical assets that businesses need to move fast and thrive into the future," said MuleSoft CEO Brent Hayward. 
"Organizations need to empower every employee to unlock and integrate data — no matter where it resides — to deliver critical, time-sensitive projects and innovation at scale, while making products and services more connected than ever."
Want to read through the whole report? Download it from MuleSoft. 
Where is the financial value in AI? Employing multiple human-machine learning approaches, say experts
According to a new study, only 10% of organizations are achieving significant financial benefits with AI.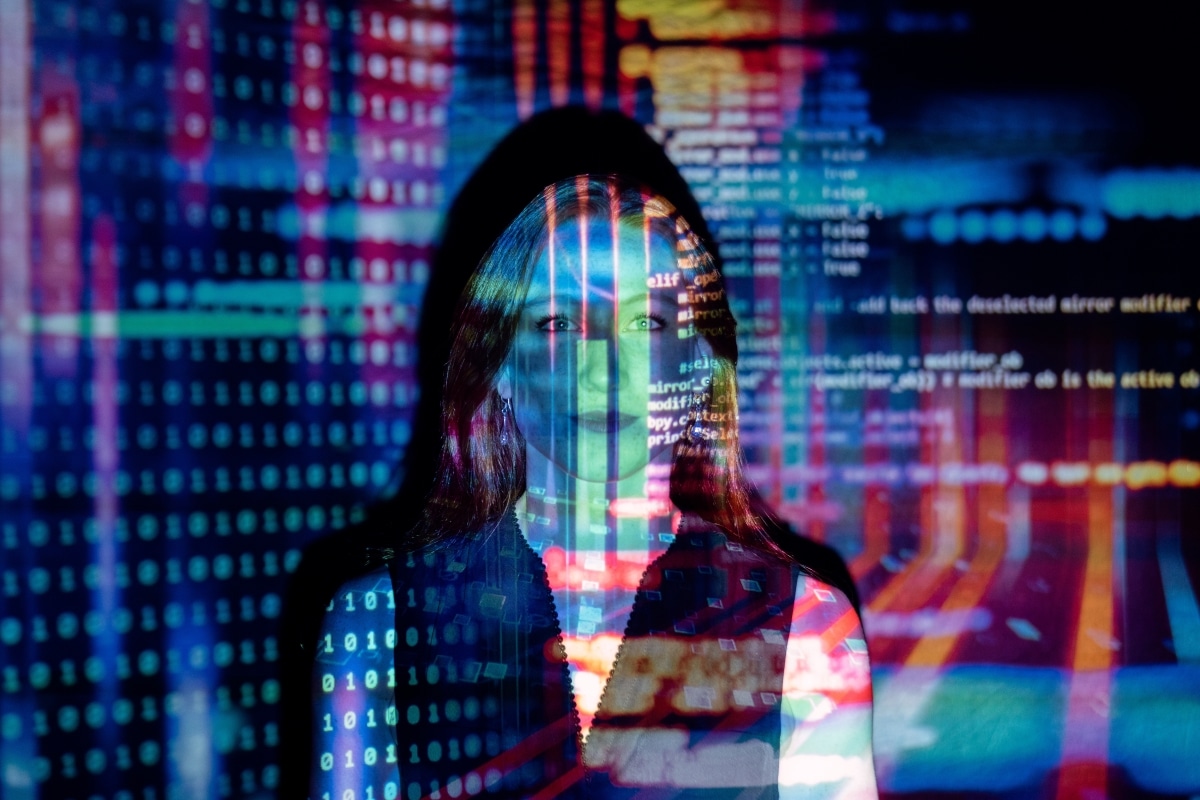 AI is everywhere these days — especially as we work to fight the spread of COVID-19. 
Even in the "before times," AI was a hot topic that always found itself in the center of most digital transformation conversations. A new study from MIT Sloan Management Review, BCG GAMMA, and BCG Henderson Institute, however, prompts a crucial question:
Are You Making the Most of Your Relationship with AI?
Finding value
Despite the proliferation of the technology and increased investment, according to the report, just 10% of organizations are achieving significant financial benefits with AI. The secret ingredient in these success stories? "Multiple types of interaction and feedback between humans and AI," which translated into a six-times better chance of amplifying the organization's success with AI.
"The single most critical driver of value from AI is not algorithms, nor technology — it is the human in the equation," affirms report co-author Shervin Khodabandeh.
View this post on Instagram
From a survey of over 3,000 managers from 29 industries based in 112 countries — plus in-depth interviews with experts — the report outlined three investments organizations can make to maximize value:
The likelihood of achieving benefits increases by 19% with investment in AI infrastructure, talent, and strategy.

Scalability. When organizations think beyond automation as a use case, the likelihood of financial benefit increases by 18%.

"Achieving organizational learning with AI (drawing on multiple interaction modes between humans and machines) and building feedback loops between human and AI increases that likelihood by another 34%."
According to report co-author Sam Ransbotham, at the core of successfully creating value from AI is continuous learning between human and machine:
"Isolated AI applications can be powerful. But we find that organizations leading with AI haven't changed processes to use AI. Instead, they've learned with AI how to change processes. The key isn't teaching the machines. Or even learning from the machines. The key is learning with the machines — systematically and continuously." 
Continued growth
While just 1 in 10 organizations finds financial benefits with AI, 70% of respondents understand how it can generate value — up from 57% in 2017.
BCG research finds that only 10% of companies report financial benefits from implementing AI. Companies that find success do so by thinking of AI as an integral, strategic component of their business and engaging in four key categories of activities: https://t.co/QTO68XLya2 pic.twitter.com/RZUJRCdlL6

— Boston Consulting Group (@BCG) October 24, 2020
Additionally, 59% of respondents have an AI strategy, compared to 39% in 2017, the survey found. Finally, 57% of respondents say their organizations are "piloting or deploying" AI — not a huge increase from 2017 (46%). 
One of the biggest takeaways? According to co-author David Kiron, "companies need to calibrate their investments in technology, people, and learning processes."
"Financial investments in technology and people are important, but investing social capital in learning is critical to creating significant value with AI."
Bringing DX to the food supply chain in a pandemic
In a new paper, supply chain stakeholders share how COVID-19 has affected the transformation of the sector.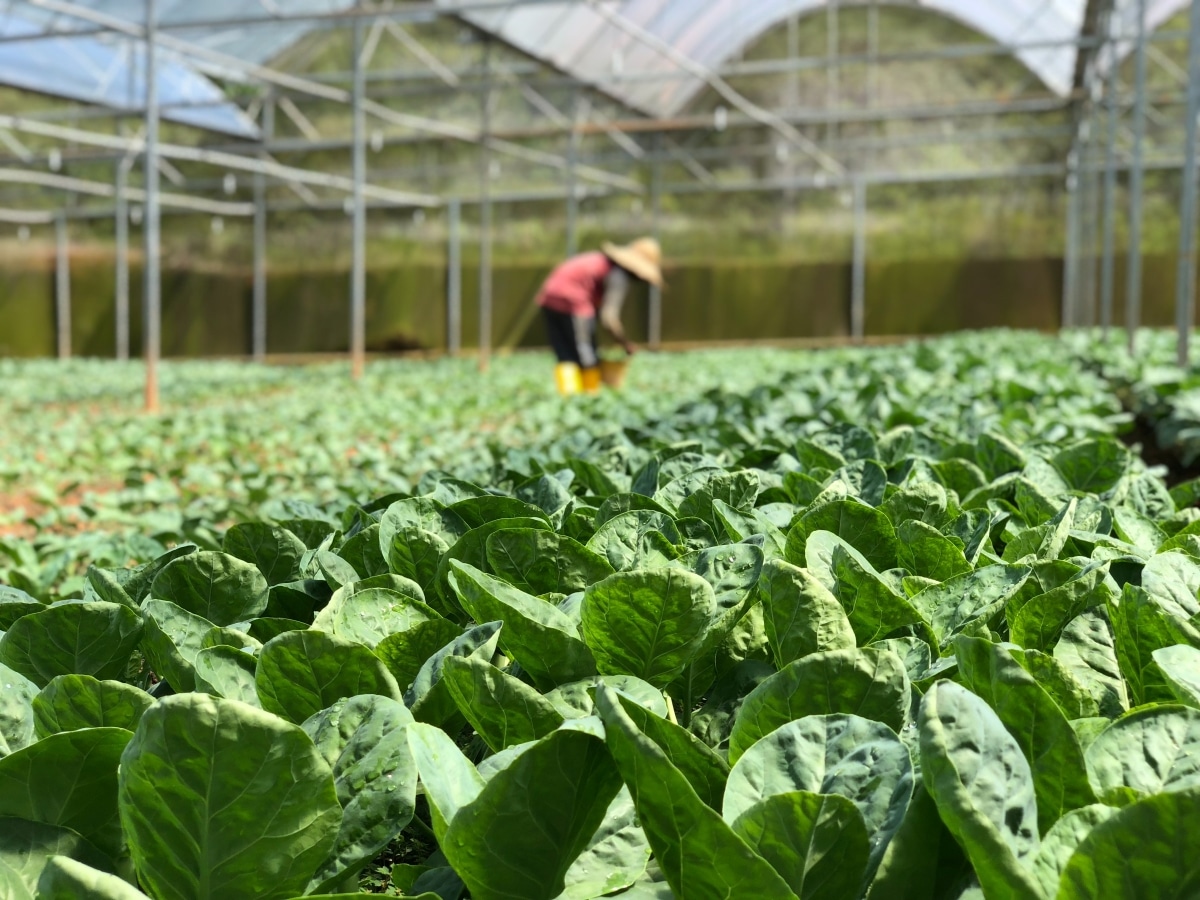 There's little doubt that COVID-19 had a profound effect on the food supply chain.
As one example, just think back to roughly March of this year, when virus transmission was rapidly picking up speed. Remember the reports of food and beverage companies only producing their most popular or essential products? Or how it would take slightly longer than usual to restock certain products? What about the rush to integrate — or quickly improve the efficiency of — digital and e-commerce. 
Panning out a bit, think about food safety and quality professionals. The need to stay safe — and in many cases, stay at home — meant performing the very hands-on job of monitoring, auditing, inspecting at a distance, i.e. digitally. 
When the food supply chain was hit by storages, delays, breakdowns, and lockdowns, the end result was — like in so many sectors — a rapid digital transformation.
As The Food Safety Market — an SME-powered industrial data platform dedicated to boosting the competitiveness of European food certification — elaborates in a new discussion paper, "technology has played an important role in enabling business continuity in the new reality."
Agroknow (Coordinator of the TheFSM project) and 13 distinguished leaders from a variety of supply chain stakeholders discussed the changes we should expect regarding the Digital Transformation of Food Quality and Safety.#foodsafety #foodquality
👉https://t.co/VSdqwWP2LT

— TheFSM (@TheFSMeu) November 10, 2020
The paper — Digital Transformation of Food Quality & Safety: How COVID-19 accelerates the adoption of digital technologies across the food supply chain — features industry experts from companies like Nestlé, Ferrero, PepsiCo, McCormick & Company, and more discussing the effects of the pandemic on the supply chain.
A few highlights from the paper:
John Carter, Area Europe Quality Director for Ferrero put the issue of food access into perspective at the start of his interview:
"The production of food defines our world. The effects of agriculture on our daily lives are so omnipresent that they can be easy to overlook; landscapes and societies are profoundly influenced by the need to feed our growing population. But much has been taken for granted. Only occasionally are we forced to consider: 'where does our food come from?'"
Ellen de Brabander, Senior Vice President of R&D for PepsiCo provided insight on the cost benefits of digital transformation:
"The need for customization is a big driver for accelerating digital transformation and moving away from a 'one size fits all' approach. This means that the cost to develop and produce a product must be lower and digital technologies provide a clear opportunity here." 
Clare Menezes, Director of Global Food Integrity for McCormick & Company brought up one area where digital tools need to go:
"There aren't any areas where digital tools "fail", but there is a need for tools that 'prove out' predictions around where the next integrity event will play out and how it could lead to quality or food safety failure. These tools are an obvious candidate for AI given the number of PESTLE factors that might come into play." 
Want to read all of the interviews? Check out the paper here.