Interview: Shannon Pestun, Women's Entrepreneurship at ATB Financial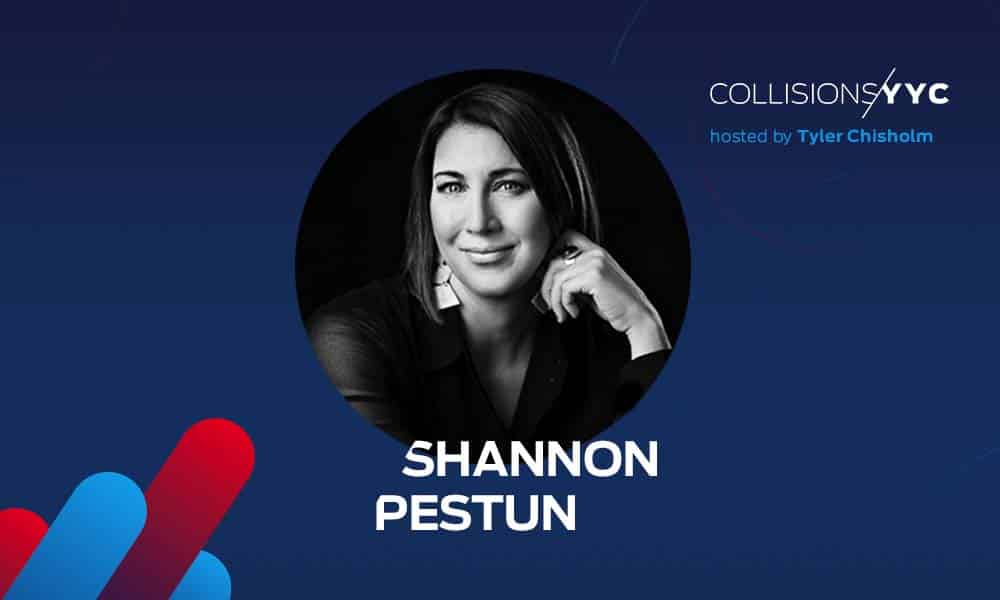 "The female economy and understanding its power is a very important conversation no matter who you are."
Shannon Pestun, Director of Women's Entrepreneurship at ATB Financial brings the notion of gender intelligence to the conversation of economic transformation, specifically on the entrepreneurial potential of women in Calgary.
Having noticed the imbalance in opportunities given to male and female entrepreneurs, Shannon became a champion for women to reach their full economic potential, never shying away from asking tough questions in the company of male business leaders.
Shannon also shines a light on areas outside of technology that she calls "the main street," and the importance of shaping a clear way forward for new entrepreneurs and small businesses so they can be a part of Calgary's economic transformation.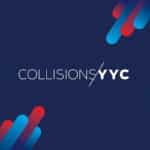 Digitized and digital: Two sides of the digital transformation coin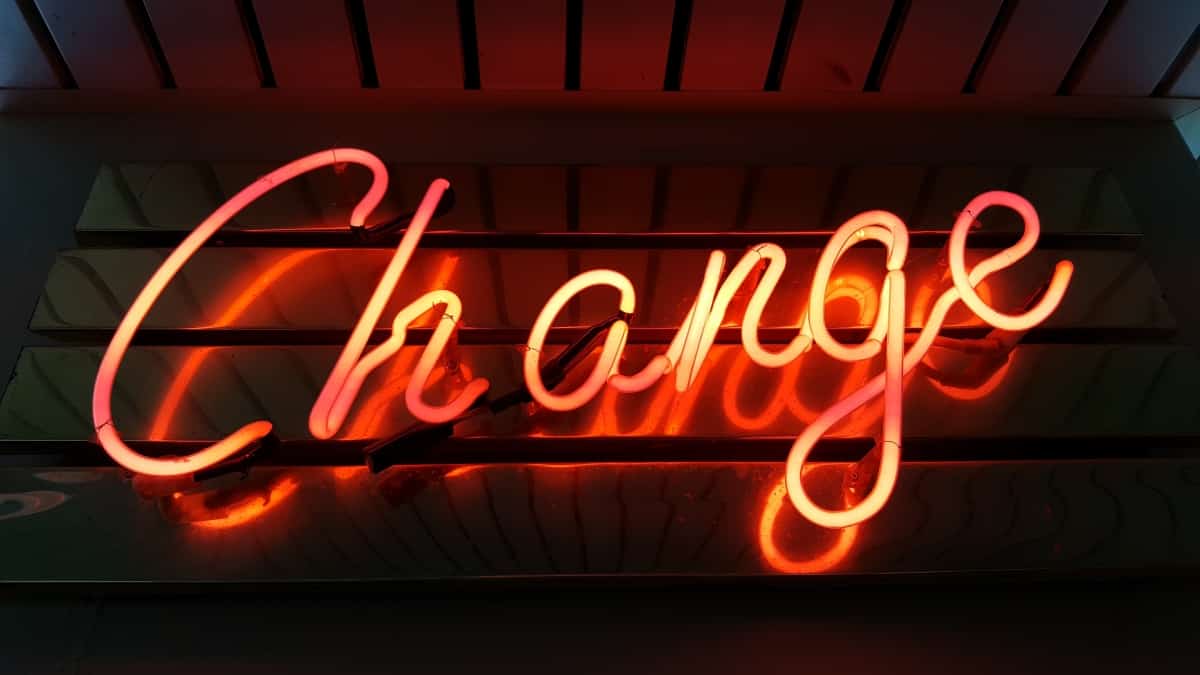 According to a research brief out of MIT, thriving in the digital age means undergoing two distinct transformations: Digitization, i.e. the incorporation of digital technology into core operations like accounting and invoicing, and becoming digital — "developing a digital platform for the company's digital offerings."
While both of these require companies to embrace emerging technologies, these present two distinct challenges, each with a differing set of rules and strategies. As explained by Sara Brown from the MIT Sloan School of Management, "Becoming digitized relies on traditional business methods. Becoming digital requires breaking old rules and embracing new thinking."
Digitization relies on the company's operational backbone, which supports core operations — i.e. how a company delivers goods and services, maintains its books of record, and completes essential back office processes, explains the research brief. Traditionally, base technologies for these were ERPs, CRMs, and core banking engines. Today, though, it's likely software-as-a-service (SaaS).
At the same time, becoming digital means creating a digital platform — "a foundation for a company's digital offerings and their rapid innovation." Creating speed and innovation, "this platform, a combination of different software components that can link with partners and connect with customers, enables a company to quickly develop and add new digital offerings, and targets revenue growth," explains Brown.
When it comes to managing both sides of this digital coin, decision-makers must manage leadership, operational, and cultural differences, Brown says:
Leadership: For digitization, leadership is firmly in place, making clear decisions, outlining processes and standards, and ensuring adoption success.
For a digital platform, however, top-down decision making stands in the way of success. Trusted teams are in the driver's seat, innovating and implementing new ideas. It's up to management to define an overall digital vision.
Operational: "Changes to the operational backbone can be planned and evaluated using traditional methods like metrics and customer satisfaction," writes Brown. On the digital platform side, these methods only result in frustration.
Cultural: Digitization isn't changing the fundamental place of the operational backbone, MIT's research found. A digital platform, however, "means radical changes in how decisions are made and work gets done. This can be uncomfortable for people at every level."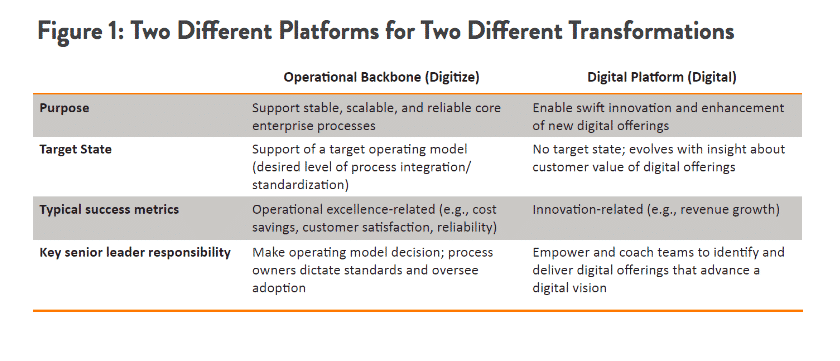 When it comes to actually managing these two different teams, MIT researchers suggest these three actions:
Keep 'em separated: Simultaneous management of digitization and digital means clearly distinguishing their separate responsibilities, says the research brief. Examples of companies that have taken this approach include Schneider Electric, Royal Philips, and Toyota. In another example, one organization's operational backbone was managed by the CIO, with a Chief Digital Officer taking the lead on the digital platform.
Funding should also be separate. As the researchers outline, "People responsible for digitization can better pursue operational excellence when the operational backbone receives consistent investment, year after year, at the enterprise level." Meanwhile, funding for short-term digital innovation "experiments" can be easily upped or decreased, depending on outcomes.
It's important, however, to keep the overall shared vision in mind, explains tech specialist and Tech Wire Asia editor Soumik Roy, for TechHQ. Leaders might feel that separate teams are a waste of resources, he writes, "because ultimately, the business needs its digital initiatives to converge — like its data, analytics, and platforms." But in reality, separate teams can optimize DX efforts, but only if a shared vision of the organization's future is kept top of mind: "Each team, working on their own side of improvements, can make contributions that help move closer to the end state. In practice, this is often more productive as well."
Rule breaking: Inherent in digital innovation is breaking old rules and making new ones, the researchers found — from subverting budgets processes to guarantee resources to bypass CRM approaches, among other challenges.
Rule breaking ends up being manageable because it's relatively contained to a small team that's experimenting, though it's crucial digital teams have sign-off and ongoing support from senior leadership.
New leadership: "Not all people who have successfully led traditional businesses are well-suited to digital business leadership," says the brief. "The idea of breaking rules to identify what works may feel terribly unnerving for some— even when they have been encouraged to experiment."
If someone in a leadership position isn't comfortable with creating new rules, they explain, coaching could be implemented to help guide them in the right direction. Alternatively, there is likely plenty of new talent that is ready to implement a shift.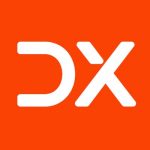 DX Journal covers the impact of digital transformation (DX) initiatives worldwide across multiple industries.
Report: 85% of organizations report integration challenges, slow down the pace of digital transformation
In its 2020 Connectivity Benchmark Report, MuleSoft has found that while 92% of organizations are currently undertaking digital transformation initiatives (or plan to in the next year), 85% of these are slowed by challenges related to integration. 
Drawing from a survey of 800 CIOs and IT leaders (managerial or above) from global enterprises on the state of digital transformation and connectivity, the report contains similar insights to AHEAD's report, State of Enterprise Digital Transformation 2020. Comparatively, their survey of 300 IT decision makers found that 93% of enterprises are undergoing a digital transformation of some kind, and 36% say the combination of legacy system complexity and technical debt are the biggest transformation obstacles.
"CIOs are uniquely positioned to lead their organization's digital transformation," explained Simon Parmett, CEO of MuleSoft, in the company's press release. "IT leaders across all industries must be focused on creating a new operating model that accelerates the speed of delivery, increases organizational agility and delivers innovation at scale."
"With an API-led approach, CIOs can change the clock speed of their business and emerge as the steward of a composable enterprise to democratize access to existing assets and new capabilities."
What are the top takeaways from MuleSoft's report?
For starters, data silos are hindering digital transformation. The pressure to transform is very real, MuleSoft found, with three out of four businesses expecting a decline in revenue if they fail to do so in the next year. Among the top challenges are data silos, with 89% of IT leaders identifying these as an obstacle to digital transformation. And while the average organization has 900 applications, only 28% are currently integrated.
Additional key takeaways include:
1- Organizations are reaping the benefits of APIs: "IT leaders are turning to APIs as the tissue that integrates their applications, systems, and data," explains the report, and 80% of IT leaders say their organization uses public and/or private APIs.
Over half of respondents said that their organizations leverage APIs as part of their new project development process (52%) or to build new integrations (52%). The result was increased productivity and innovation, and a higher likelihood of completing all or nearly all projects.
2- IT teams with an API strategy drive greater business outcomes: 80% of organizations that have APIs also have some form of strategy in place — which ladder's back to the previous point about APIs having a profound impact on business outcomes
Organizations with an API strategy were found to have 17.5% higher productivity, compared to those without a strategy.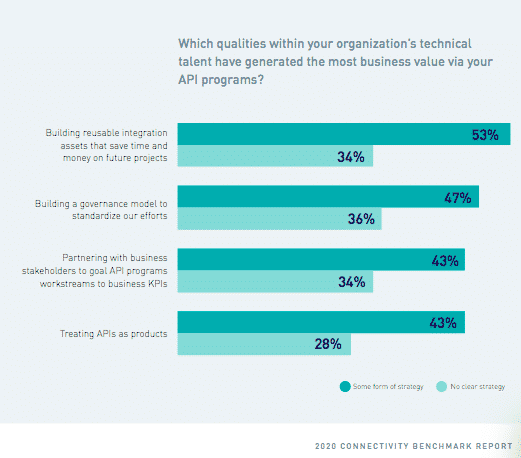 3- Top-down API strategies are the most effective: While 12% of organizations have a leadership-mandated strategy, these were found to be 36% more productive than those that adopt other API strategies. They also completed 67% more projects than those with a bottom-up strategy.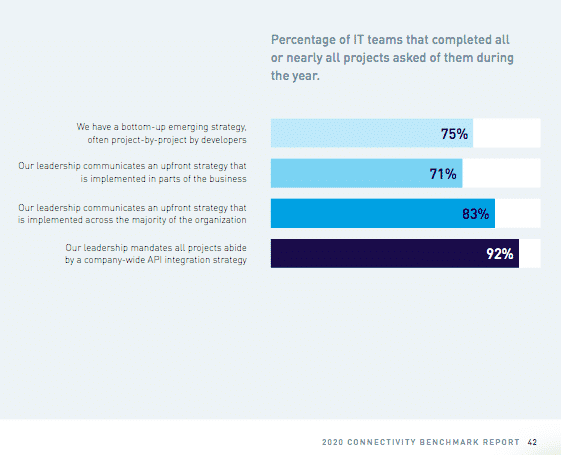 "One surprising benefit of leadership-mandated API strategies," the report reads, "is the ability to expand integration skills to teams outside of IT, thereby enabling non-technical "citizen" integrators across the organization."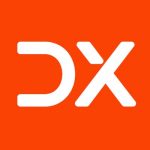 DX Journal covers the impact of digital transformation (DX) initiatives worldwide across multiple industries.
Betting on yourself with entrepreneur Tanya Gough
Armed with a passion for narrative literacy and a knack for content architecture, creative-industry entrepreneur Tanya Gough is driven to help make the writing process more interactive, collaborative and social with StoryBilder.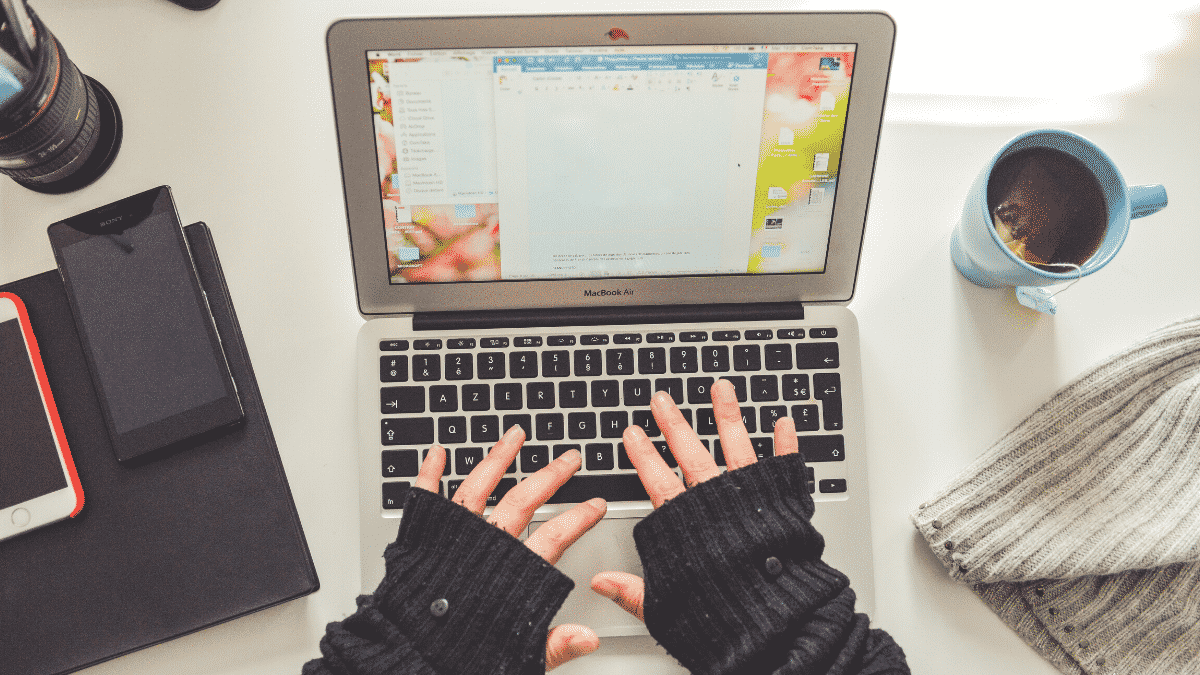 "Whatever you do will be wrong…until it isn't," says creative-industry entrepreneur Tanya Gough, about navigating other people's feedback while building a tech platform.
Armed with a passion for narrative literacy and a knack for content architecture, Gough has created StoryBilder. It is an adaptive story-generating platform that transforms the way writing happens. The platform is aimed at helping storytellers build out their plots, characters and entire worlds to make the writing process more interactive, collaborative and social.
Gough is one of 50 women across Canada selected for the first cohort of the BANFF Spark Accelerator for Women in the Business of Media. With support from Western Economic Diversification Canada, this new program offers training, mentorship and market access to women entrepreneurs ready to grow or launch their own businesses in screen-based industries.
Leigh Doyle, partner and VP at DJG and a fellow cohort participant, interviewed Gough as part of a series showcasing the entrepreneurs in the BANFF spark program.
Leigh Doyle: You're a big believer in narrative literacy. Can you tell me a bit about what is narrative literacy, and why do all of us need to sort of relearn it?
Tanya Gough: Narrative literacy is the ability to recognize and understand narrative structure in the stories around us. It matters because we're surrounded by story, and it's an incredibly persuasive format for transmitting information. When we understand story, not only are we better able to express our own stories and be heard, but it also gets easier to recognize when we're being manipulated or lied to. And that gives us better defenses against fake news and makes it easier to differentiate between fact and fiction.
Doyle: How did the idea of StoryBilder come to you?
Gough: I was hanging out with a friend of mine who is a game designer, and we were brainstorming for an app we were working together on. At that moment, StoryBilder just happened for me. I knew exactly what it had to be.
I wanted to create an environment where people could not only write their stories, but that could also help them organize their thoughts and ideas. And, if they were new to writing or didn't know what to do next, there would be support and tools to help them improve their craft. I also wanted to ensure the platform would foster creativity, which I think is missing in the market.
Here's what it is and how it works:
Doyle: Who is StoryBilder for?
Gough: StoryBilder is currently designed to support creative writing, particularly for fiction novels. But the technology is adaptable. I've already got screenwriters who want to use it as a planning tool for their scripts. I have game developers who want to use it for world building. I even had a D&D master ask me if he could use it to build campaigns — and the answer to this is yes. StoryBilder is built around a narrative construction model that can be applied to any storytelling format. It can be used for a lot of different things.
Doyle: What author would you be thrilled to see using StoryBilder?
Gough: It's so hard to pick! The obvious answer is George RR Martin. The idea of this huge epic world, with tons of characters spanning multiple books and managing all of the interconnected pieces, is a long-term ambition of StoryBilder. But, personally, from more of a literary geek perspective, I would say Michael Chabon who wrote The Amazing Adventures of Kavalier & Clay. It's probably my favorite book of all time. Chabon writes these incredibly dense, complexly structured storylines with interconnecting plots and massively detailed backgrounds. This is the type of narrative I'm keeping back of my mind as I develop StoryBilder. 
Doyle: When will StoryBilder be available to the public?
Gough: Right now, we've got beta testers helping me find the last of the bugs, and I'm doing some extra design work. Then we're launching this summer. I'm looking forward to getting it into the market and getting the word out.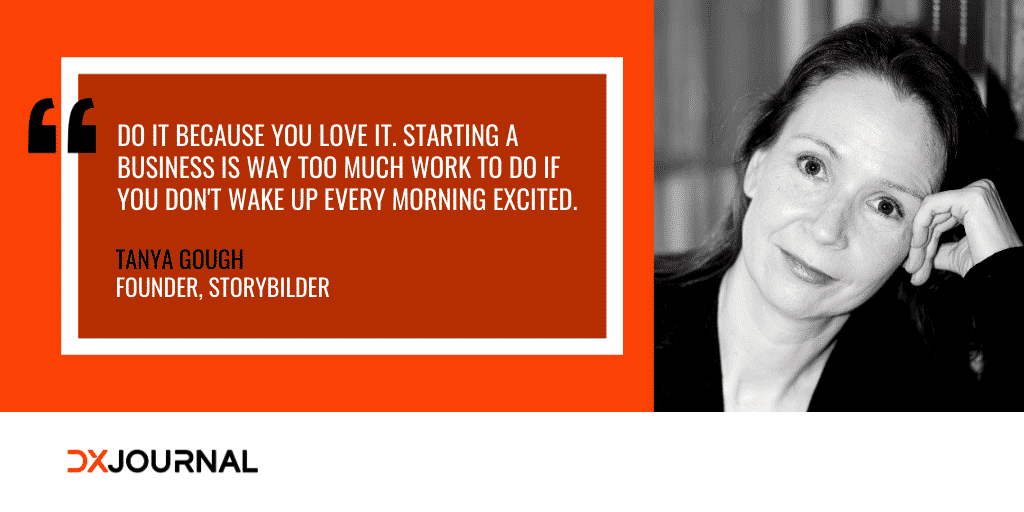 Doyle: You've owned a boutique CD and video store, the world's largest Shakespeare video catalogue and created content for companies like BlackBerry, Shoppers Drug Mart and more. How have you seen the entrepreneurial landscape change for women over the course of your career?
Gough: If five years ago, you asked me if there would be any substantial change for women in business in my lifetime, I would have said no. And clearly I won't see parity in my lifetime — just look at the numbers. But what I have seen — especially in the last few years — is a rising opportunity for entrepreneurial women to connect with each other. This is thanks to social media and groups on large networks like Facebook.
The women in these groups are not only talking about their challenges in a really honest way, but they are incredibly generous about helping each other and supporting each other through not only the bad stuff, but making sure that we're all succeeding together. Change is happening now. It's not going to happen as fast as people hope, but it will happen as long as we continue to support each other and continue to speak openly. Support and solidarity are incredibly empowering.
One of my big drivers for creating StoryBilder is this knowledge that more women need to have businesses to create a path for the next generation to follow. Someone needs to be out in front. And that's where I need to be, with the rest of the women taking the hits and leading the way.

Doyle: What lessons do you have for entrepreneurs building tech platforms like Story Bilder?
Gough: The first is to forget about funding. Sure, there are stories about people getting funded at the idea stage, but it's rare, and you're new and inexperienced. Find another way and don't waste all of your time chasing the money until you have something solid in hand.

The second is whatever you do will be wrong…until it isn't. Take the time to experiment and try new approaches to make sure you're solving the right problem in the right way. Likewise, if you are looking for funding, be prepared to hear you're not ready — a lot.
Finally, do it because you love it. Starting a business is way too much work to do if you don't wake up every morning excited to be working on it. Which isn't to say you're going to love it every day, but if you're waking up every morning not knowing if you're building the right thing, go do some market research or get out.
Connect with Tanya and StoryBilder on social media: