Digitized and digital: Two sides of the digital transformation coin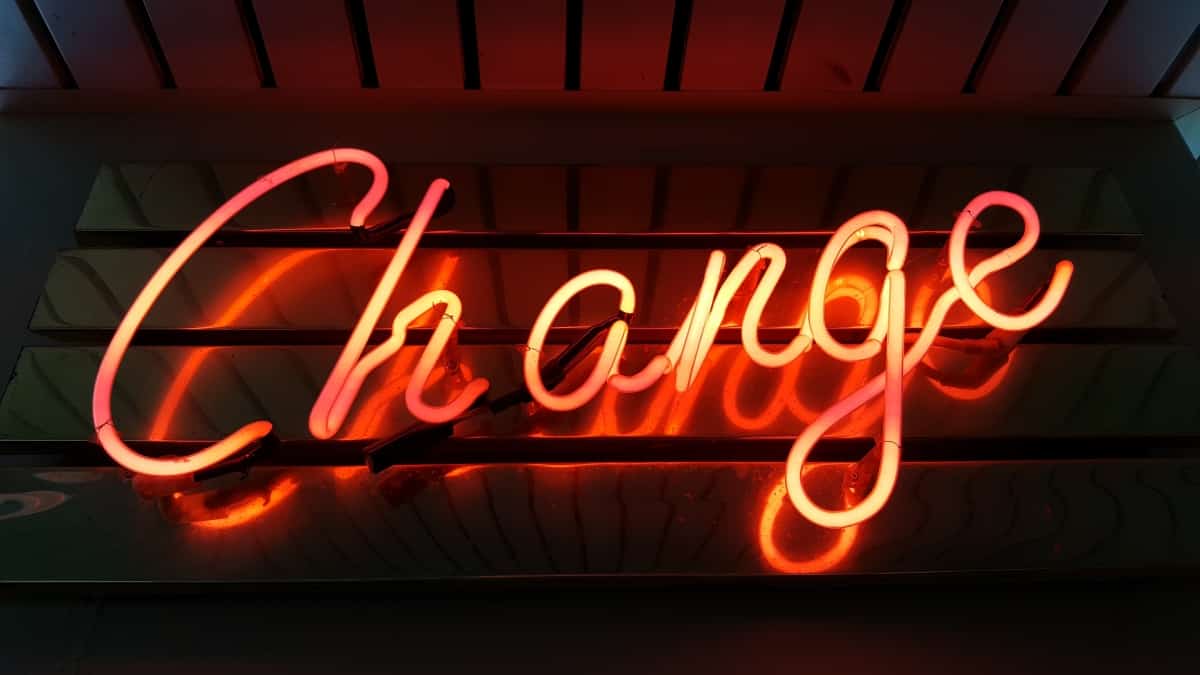 According to a research brief out of MIT, thriving in the digital age means undergoing two distinct transformations: Digitization, i.e. the incorporation of digital technology into core operations like accounting and invoicing, and becoming digital — "developing a digital platform for the company's digital offerings."
While both of these require companies to embrace emerging technologies, these present two distinct challenges, each with a differing set of rules and strategies. As explained by Sara Brown from the MIT Sloan School of Management, "Becoming digitized relies on traditional business methods. Becoming digital requires breaking old rules and embracing new thinking."
Digitization relies on the company's operational backbone, which supports core operations — i.e. how a company delivers goods and services, maintains its books of record, and completes essential back office processes, explains the research brief. Traditionally, base technologies for these were ERPs, CRMs, and core banking engines. Today, though, it's likely software-as-a-service (SaaS).
At the same time, becoming digital means creating a digital platform — "a foundation for a company's digital offerings and their rapid innovation." Creating speed and innovation, "this platform, a combination of different software components that can link with partners and connect with customers, enables a company to quickly develop and add new digital offerings, and targets revenue growth," explains Brown.
When it comes to managing both sides of this digital coin, decision-makers must manage leadership, operational, and cultural differences, Brown says:
Leadership: For digitization, leadership is firmly in place, making clear decisions, outlining processes and standards, and ensuring adoption success.
For a digital platform, however, top-down decision making stands in the way of success. Trusted teams are in the driver's seat, innovating and implementing new ideas. It's up to management to define an overall digital vision.
Operational: "Changes to the operational backbone can be planned and evaluated using traditional methods like metrics and customer satisfaction," writes Brown. On the digital platform side, these methods only result in frustration.
Cultural: Digitization isn't changing the fundamental place of the operational backbone, MIT's research found. A digital platform, however, "means radical changes in how decisions are made and work gets done. This can be uncomfortable for people at every level."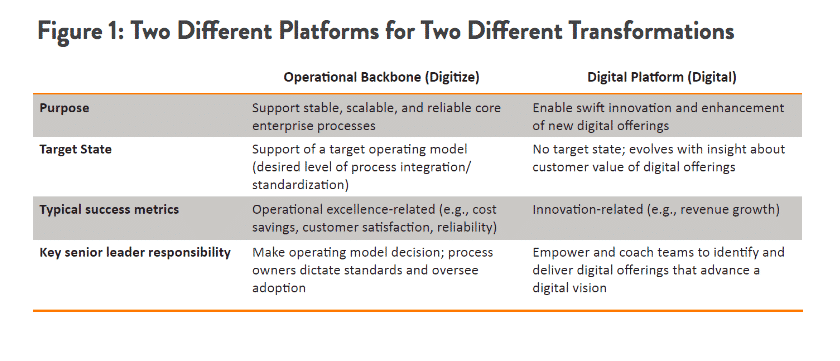 When it comes to actually managing these two different teams, MIT researchers suggest these three actions:
Keep 'em separated: Simultaneous management of digitization and digital means clearly distinguishing their separate responsibilities, says the research brief. Examples of companies that have taken this approach include Schneider Electric, Royal Philips, and Toyota. In another example, one organization's operational backbone was managed by the CIO, with a Chief Digital Officer taking the lead on the digital platform.
Funding should also be separate. As the researchers outline, "People responsible for digitization can better pursue operational excellence when the operational backbone receives consistent investment, year after year, at the enterprise level." Meanwhile, funding for short-term digital innovation "experiments" can be easily upped or decreased, depending on outcomes.
It's important, however, to keep the overall shared vision in mind, explains tech specialist and Tech Wire Asia editor Soumik Roy, for TechHQ. Leaders might feel that separate teams are a waste of resources, he writes, "because ultimately, the business needs its digital initiatives to converge — like its data, analytics, and platforms." But in reality, separate teams can optimize DX efforts, but only if a shared vision of the organization's future is kept top of mind: "Each team, working on their own side of improvements, can make contributions that help move closer to the end state. In practice, this is often more productive as well."
Rule breaking: Inherent in digital innovation is breaking old rules and making new ones, the researchers found — from subverting budgets processes to guarantee resources to bypass CRM approaches, among other challenges.
Rule breaking ends up being manageable because it's relatively contained to a small team that's experimenting, though it's crucial digital teams have sign-off and ongoing support from senior leadership.
New leadership: "Not all people who have successfully led traditional businesses are well-suited to digital business leadership," says the brief. "The idea of breaking rules to identify what works may feel terribly unnerving for some— even when they have been encouraged to experiment."
If someone in a leadership position isn't comfortable with creating new rules, they explain, coaching could be implemented to help guide them in the right direction. Alternatively, there is likely plenty of new talent that is ready to implement a shift.

5 types of leaders who can get in the way
From the saboteur to the capacity monster, these personalities can hurt grassroots support for your digital transformation.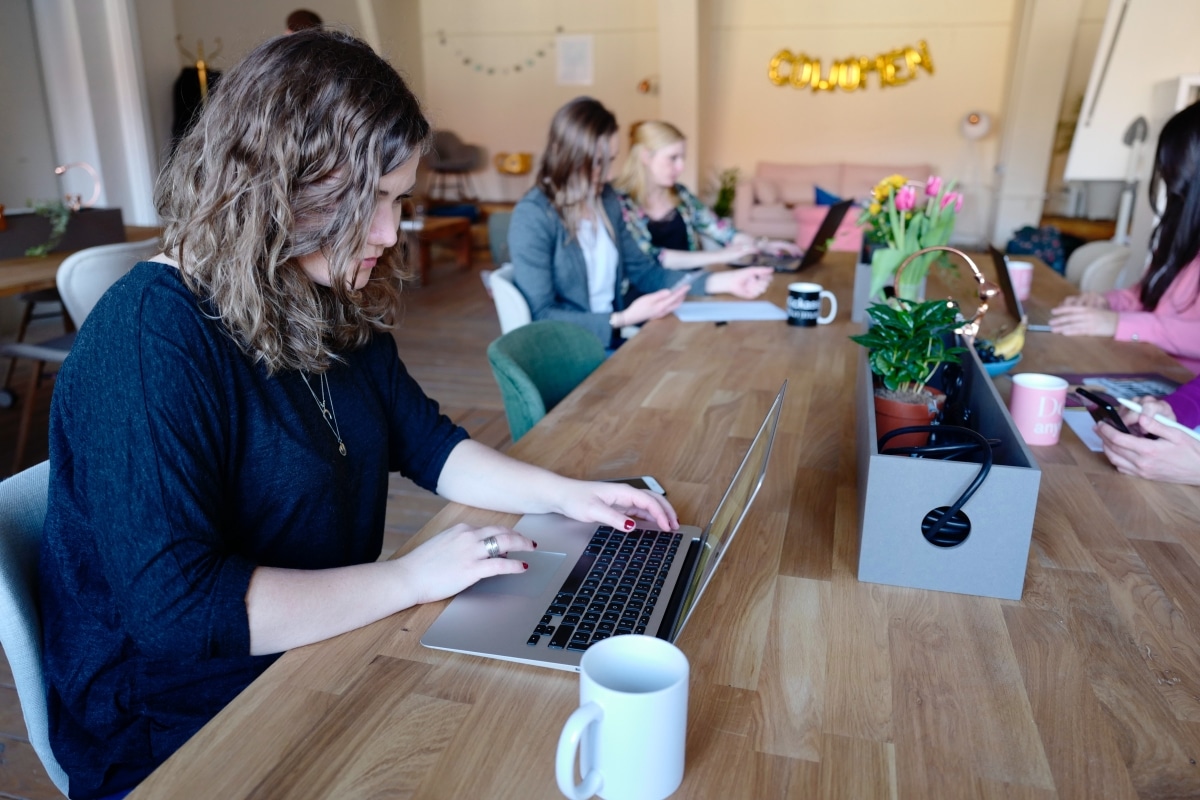 Successful digital transformations require support from almost everyone in the company and in particular, from other leaders. You can have the best playbook ever produced, but it won't matter, if you still lack that leadership support.
Leaders are so critical because they influence the attitudes and perceptions of the people on their teams. When they resist the change, their people will resist – and that paves a long and difficult road for the transformation. If they're excited about the transformation, their support enhances your efforts and builds the momentum you need to succeed.
CIOs who navigate their colleagues' different leadership styles and give the struggling leader what they need, without compromising the core goals of the transformation, will clear the path to a successful transformation.
In practice, we see five types of leaders who can stand in the way. Navigate their personalities and push back to move the transformation forward and (hopefully) bring them along with you.
The Saboteur
Every good spy movie includes a saboteur. Saboteurs appear to be on the team, which gives them access to information: But in reality, they work to subvert good efforts by collaborating with the villain. The hero of the movie eventually finds them out and "eliminates" them.
Identifying the saboteur and guiding them to support the mission requires more finesse in the real world. They resist behind the scenes, in conversations with the people they lead, and in everyday decisions. However they appear supportive in conversations with you.
To spot them, do some sensing in their organizations. Leaders reproduce their attitudes in their organizations and saboteurs betray themselves through their team(s). While you do your sensing, ensure you remain respectful and avoid becoming a saboteur yourself when discussing the situation with people on their team.
Be mindful that not every saboteur sabotages intentionally. They may not realize their own resistance and certainly, most lack malice. However they still resist the effort. Your mission: Discover why they resist and eliminate that challenge for them.
The HiPPO
HiPPO stands for "Highest Paid Person with an Opinion." HiPPOs share their opinion with anyone willing to listen. They announce it in lead team meetings and they declare it to their team. Each moment offers an opportunity to actively resist transformation efforts.
Identifying a HiPPO is easy. They know they resist and probably already told you 10 frustrating aspects of the transformation that are "wrong" or "doomed to fail." However they create collateral damage for the transformation very quickly, so get ahead of them as soon as you see one coming.
HiPPOs may be intimidating, but winning them over is often critical to your efforts. To resolve their concerns, sit down with them in a one-to-one meeting with an intent to learn. They probably have valid concerns and adjusting your transformation strategy to alleviate those concerns will not only win their support, it will strengthen your transformation strategy.
One other reason to win a HiPPO's support for the effort: HiPPOs who support the effort can evangelize the transformation effort. In fact, winning the support of a HiPPO in early stages bolsters support for the rest of the transformation.
The Eeyore
Remember Eeyore from "Winnie the Pooh?" The pessimistic donkey dragged his feet on adventures and shuddered with fear during storms. Change scares him simply because it means something will be different.
Your digital transformation requires changes that frighten the tail off Eeyore. You stand in front of the room excitedly casting vision while they sit in the corner making a list of reasons the transformation will fail. At the top of that list? "It's different than how we do it today."
If Eeyore's people are onboard, you can maintain the course. However, if they remain reticent, you need to win them over directly or win Eeyore's support, which will help secure everyone's buy-in.
Winning the support of an Eeyore requires empathy. As an IT leader, change drives your entire world and you adjust quite easily. However, Eeyore sees the flood of new information coming at them and turns away in fear. Spending time viewing the world from their standpoint and feeling the pressure and fear they feel provides perspective to ensure you capture important details, while showing Eeyore you care about their ability to make the change.
In reality, Eeyore rarely derails a transformation because everyone already knows they lag behind, which sadly causes their opinion to be dismissed by others more easily.
The Lukewarm Buzzkill
Some leaders (even visionaries) cannot see the vision you cast for them. You stand in front of the room, cast vision for the transformation (you nail it!)  and everyone is onboard, except one person who just doesn't seem to get it. They're lukewarm at best and they can drain the excitement from the room.
You can spot a Lukewarm Buzzkill by their lack of support. In normal circumstances, they voice support and cast their own vision for new initiatives. In this case, they disengage or they quietly wait for more information because they've heard the buzzwords and they've heard the theory, but it's not real to them. They're not afraid of change. They just can't see where you're headed. Gain their support and you get a teammate that naturally casts vision to everyone around them.
To help them, change the way you communicate. Instead of using charts and diagrams, make it tangible for them. They must see it to grab hold of it and become ardent supporters. Consider enrolling a designer to bring the transformation to life (app mockups, tool designs, etc).
A note of caution: When you show how an app might work or what the new customer interaction will look like, you create a risk. If they disagree with your theoretical execution, you create an uphill battle for yourself. To mitigate the risk, tell them the mockups represent ideas and then invite them into the brainstorming and more fully enroll them in the transformation process.
The Capacity Monster
Some leaders and their organizations lack capacity to play a key role in the transformation.
When you ask for their help these "capacity monsters" push back, talking about other priorities. Sometimes those priorities represent an unwillingness to change, in which case you need to address them as an Eeyore. Other times, those priorities build the business, and respecting them produces better business results.
When their reasons are truly mission-critical, win their support by investing transformation efforts more heavily in their direction. Consider addressing their current bottlenecks or finding tangential opportunities to help them create capacity. Either way, give them support in their mission-critical work.
While you're helping them, strive to over-deliver and develop a case study. Eliminating their bottlenecks and helping their high-profile work succeed gives you an easy success to share, which can win support from other leaders for the transformation.
Enrolling these five types of leaders builds a critical front for pushing the transformation forward.  Doing it well multiplies your efforts across the entire organization, enrolling not just the leaders, but the people they influence. When you do that, the entire company will soon be bought-into the transformation, setting it up for success and building the organization's capacity to tackle future change efforts more eagerly.
This article originally appeared on The Enterprisers Project under the headline: Digital transformation: 5 types of leaders who can get in the way. It is republished here with permission.
Mary Anne Moser aiming to put Calgary Science Centre in global top 10
Mary Anne Moser is passionate about creating experiences that make science accessible to mainstream audiences.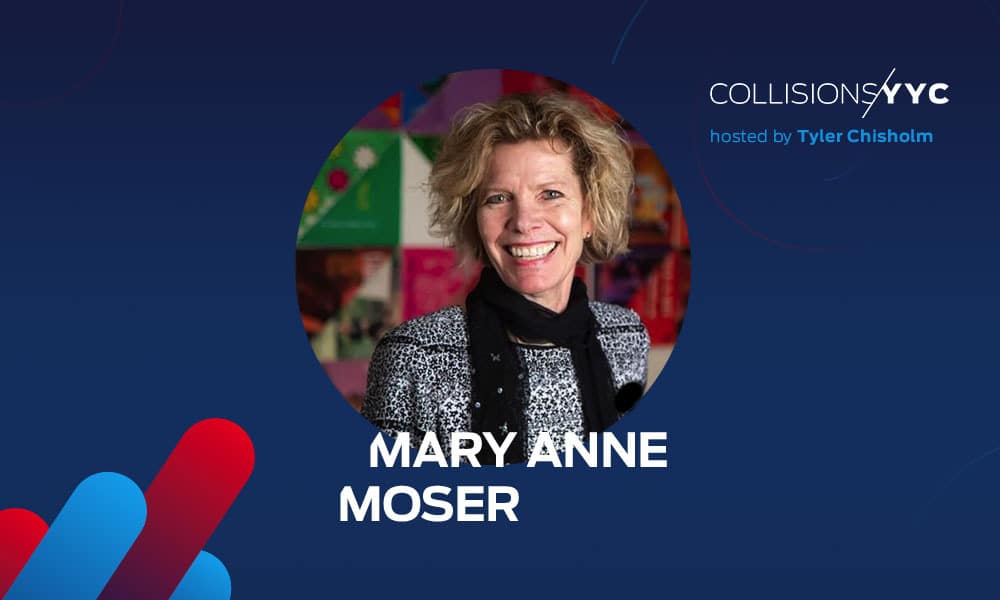 Mary Anne Moser is passionate about creating experiences that make science accessible to mainstream audiences. As President and CEO of TELUS Spark Science Centre, Moser is leading Spark's rejuvenation and her vision is to compete with science centres on a global scale.
 [LISTEN IN AT 1:27] "[Spark] has a reputation for being a gym among families in Calgary," Moser told CollisionsYYC host Tyler Chisholm in a recent interview. "I took the job about a year ago to see if we can expand the audience and really help Spark be more relevant to what Calgary wants to do as a city [and its] innovation agenda."
To get there, Spark has big plans. In its roadmap for the 2020s, the organization lays out an ambitious plan to become one of the 10 most-worth-visiting science centres in the world by 2025. 
Spark has set itself up as both a destination and an organization that seeks a constant infusion of new ideas in order to thrive in an environment of continuous change. In addition to engaging adult audiences, the organization also aims to support the creation of new ventures, jobs and economic opportunities.
Perhaps not what one would expect of a science center.
Raising the bar
As Moser and Chisholm discuss early on in the CollisionsYYC podcast, Calgary remains an under-the-radar destination for tourism and commerce. One of Spark's goals is to build a facility that's by Calgarians for Calgarians, as well as a world-class attraction. 
Moser has done it before.  
In 2013, Moser and science broadcaster Jay Ingram co-founded Beakerhead, a registered charity that works to advance education at the crossroads of art, science and engineering. Beakerhead runs annual education programs and a fall festival named Spectacle that ranked 12th on Bizbash's Top 100 Events in Canada list in 2019.
Moser says that in order for Spark to "do the heavy lifting that it needs to do for Calgary" and contribute to the city's economic transformation, the science centre must draw in tourists.
"It's that tension between being perfect for here and only doable here, and relevant for anywhere on that kind of global scale." 
[LISTEN IN AT 11:04] 
The vision to be world-class takes a lot of work and collaboration. Moser believes direct feedback and the attitude of raising the bar would help Calgary's science and tech communities contribute to a positive future for the city. 
"I think setting expectations and holding each other up to them is really important," said Moser. "If we just cheerlead each other and say, 'That's awesome,' but really, it's not that awesome, it doesn't help anyone."
Honest feedback – coupled with an openness to receiving that feedback – will push standards higher for everyone and help Calgary compete in a global context, says Moser. "It means, when you're talking to each other, looking behind you and seeing whether or not this would hold up in a global context. It's so easy to be talking to ourselves but is it a conversation that's interesting on a global scale?"
Creating space for collisions
The pandemic has thrown up a few roadblocks, but Moser believes it has also shown that Spark is on the right track. 
[LISTEN IN AT 4.26]"It's amplified the need to do what we need to do," she said. "They say if you start a business when times are really tough, you build a super-strong foundation. For the mandate that I feel like I've been given, it's a test to do what we need to do now in this environment. Failure is not an option, and so it will be that much stronger."
Strength comes from collaboration, and Spark's role in the innovation ecosystem is to create opportunities for different fields to interact.
The centre, which closed in mid-March due to the pandemic, recently reopened with a "re-imagined visitor experience" that includes timed tickets and other safety measures. It's not yet business as usual, but Moser encourages potential collaborators who have ideas for projects, programs, or events to get in touch. 
Spark wants to help Calgary's scientists and technologists communicate about their work in ways that people can understand and get excited about. 
"Our doors are not just open – they are wide open, and we are warmly welcoming these conversations, especially with Calgary's tech sector. We're there to help build that future."
The irony of industry disruption and digital transformation ROI
Clearly, return on investment continues to be challenging for most industrial companies.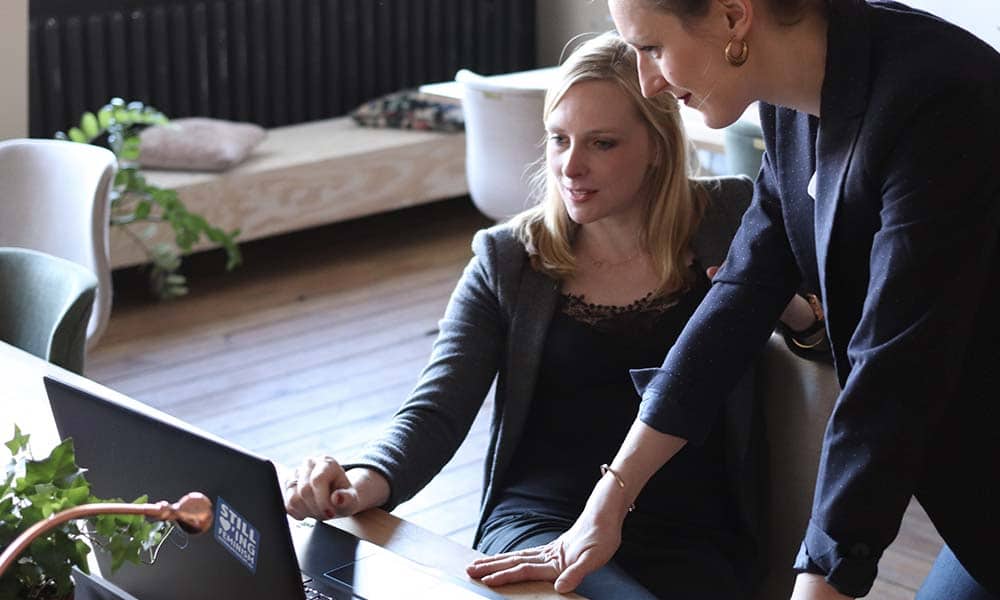 This post originally appeared on ARC Advisory Group's website here.
Over the course of the last two years, digital transformation ROI is probably the topic I have been asked about the most. Clearly, return on investment continues to be challenging for most industrial companies.
There certainly are many reasons why transformation ROI is so elusive. Organizations continue to experience missteps with digital transformation strategy. Often, struggles with culture change lead companies to ignore the much more challenging human side of digital transformation.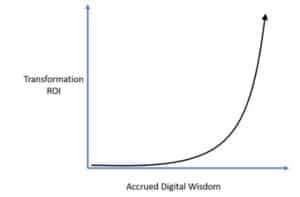 Most of the examples of poor transformation ROI are really just symptomatic of a tension that prevents success—some industrial companies still have transactional leaders that are too focused on requiring their employees to prove out-of-the-gate ROI on something that has never done before.
This failure in leadership is preventing their employees from accruing the digital wisdom necessary to learn how to successfully transform.
To achieve transformation ROI and sustain digital successes requires a work culture where experiments are not just supported but required. These digital experiments are laboratories where wisdom is gained and core competencies identified and integrated so the organization can become digital-first in its thinking.
Ironically, these transactional leaders now find themselves in the midst of their own unknown and are having to learn along the way.
The total industry disruption brought on by COVID-19 is a mirror (not identical, to be sure) to the uncertainty of transformation.  They've not seen anything on this scale in their lifetime. They can't predict the outcome or totality of the financial impact, nor can they define the timeline for return to stability. In fact, they are engaged in their own experiments, trying to determine the best way to drive and sustain success in an environment that requires them to set aside what they used to know and, instead, figure out how to learn along the way.
Now, many of these same transactional leaders are being given leeway, understandably, on short-term earnings projections due to the uncertainty they face. Yet, they never extend that hall pass to their own employees who are struggling to learn what they need to be successful in demonstrating sustained digital transformation ROI.
Too often, these transactional leaders make decisions that put them on the innovation sideline, squelching the very ability of their companies to learn how to respond at speed to market conditions with more agility than their competition. Each time they do so, the implications of their decisions ripple exponentially and negatively, moving them further away from the curve.
To be fair, there are some industrial companies with very good, forward-thinking leaders that understand innovation requires organizational maturity and the relentless pursuit of digital wisdom.
The market bears out the difference between those that seek and grow digital wisdom and those that do not. Every new industrial disruption grows the performance gap between those with leaders committed to change and those that dither by clinging to outmoded ways of decision making. Both will struggle with transformation, of course, because it is a complex and non-linear cultural, technological and economic overhaul of the business and the markets it serves. However, the former will learn how to achieve digital transformation ROI while the latter will stumble along wondering why mistakes, false starts, and dead-end investments are so common with digital initiatives.
What type of leader do you want to be?
This post originally appeared on ARC Advisory Group's website here.