Taking the pulse of digital transformation success with surveys from AHEAD and PwC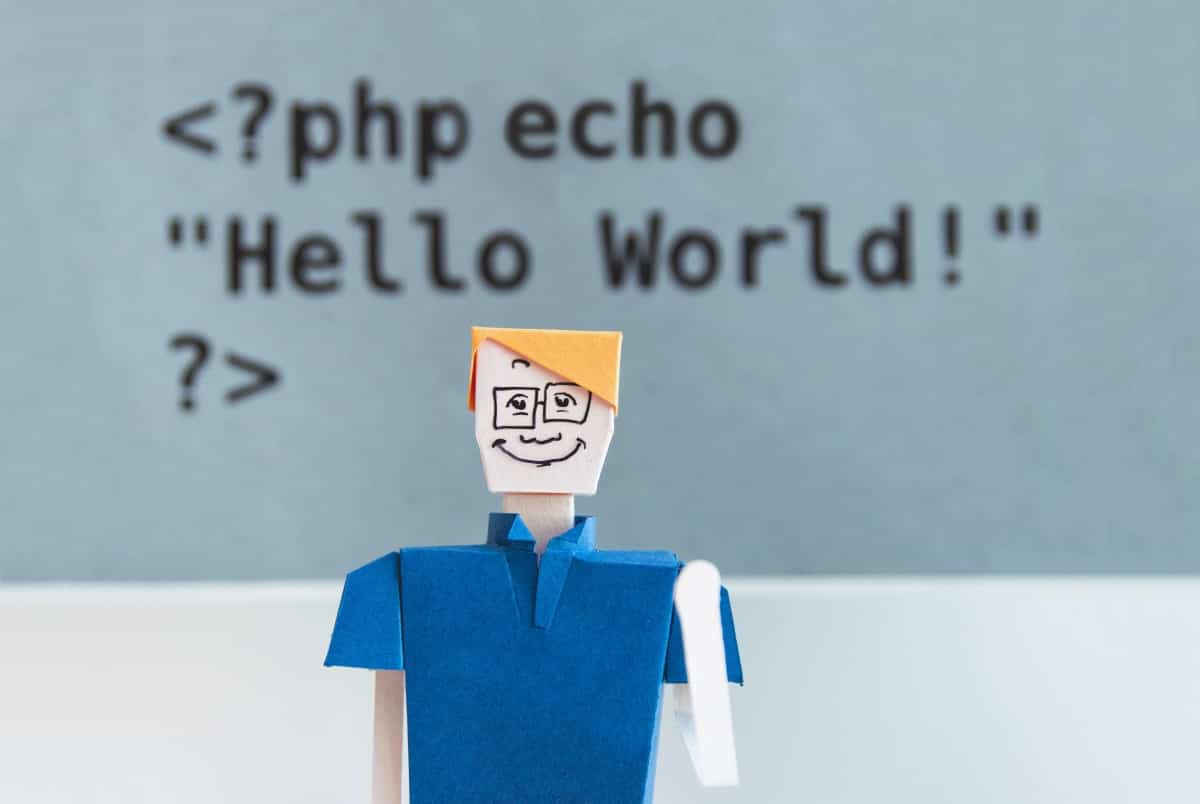 Digital transformation: Necessary, but continues to be no easy feat.
Two new surveys from PwC and AHEAD are going behind the curtain of digital transformation investment, looking at the measurement of DX success — what's working and what isn't — and the gap between expectation and reality with respect to payback.
The vital role of infrastructure
Conducted by Hanover Research and commissioned by AHEAD, the State of Enterprise Digital Transformation 2020 studied close to 300 enterprise IT decision makers, finding that 93% of enterprises are undergoing a digital transformation of some kind. The biggest motivating factors were a desire to cut costs (77%) and a need to provide improved customer experiences (71%) — "components that often run counter to one another, yet are critical to a business's success," explains the report. 
Additional key findings from the State of Enterprise Digital Transformation report are:
43% of transformations are led by a CIO or CTO. CEOs, on the other hand, lead 23% of DX efforts
58% of transformations are on target or ahead of schedule, while 42% are behind schedule or stalled
36% say the combination of legacy system complexity and technical debt are the biggest transformation obstacles, followed by a lack of funding commitment (13%)
Among those companies on schedule, 94% say their infrastructure and operations can keep up with the demands of apps and software development functions.
In analyzing factors surrounding enterprise digital transformation, AHEAD identified six areas that correlate with success — defined by the organization as a respondent citing their current transformation is on schedule or ahead of schedule.

These six factors are:
Dedicated Leadership: "Transformations led by a CIO, CEO, CDO, or CTO are 22% less likely to fall behind schedule."
An "all-in" approach: "Transformations that are on track are 30% more likely to be full-scale initiatives."
Defined strategy: "Enterprises undergoing successful digital transformation are 12% more likely to have a defined digital strategy."
Infrastructure: "Businesses that include IT infrastructure as a big part of their digital transformation are 36% more likely to have a successful transformation."
DevOps: "Enterprises that take a DevOps approach and see their infrastructure and operations as integrated are 43% more likely to see success in digital transformation."
Getting to payback
In its 2020 Global Digital IQ research PwC found that just 5% of companies "are doing all it takes" to get to payback from digital — a group they call Transcenders. 
PwC identified 4 ways these organizations achieve payback on digital transformation:
Mandate change: "84% mandate—not just encourage—collaboration and cross-functional work." As a result, these organizations have a clear direction for digital 96% of the time.
Invest like you mean it: "Transcenders invest 33% more than other companies in the plumbing—the technology, processes, operating models, and the ways of working—that will drive their digital supremacy." This has led to a 17% higher profit margin growth at these organizations, and an increase in time spent innovating at 84% of Transcenders.
Put people first: People are at the core of innovation, and "63% of Transcenders have upended their training process and obsess over getting it right." At 72% of Transcenders, adoption of new programs and tech is widespread.
Build resilience: "67% of Transcenders lived through a major disruption—merger or acquisition, business model change, or senior leadership change—in the last two years and have come out stronger." The payoff is that 90% of Transcenders aren't falling behind in digital.
As part of the survey, respondents named up to five companies they believed lead in digital. Some of the most repeated names include Sony, Porsche, Facebook, Apple, Walt Disney, P&G, AliBaba, Netflix, Microsoft, Amazon, and more.
Investing in digital resiliency
A new index from IDC shows growth in cloud, collaboration, and security investment.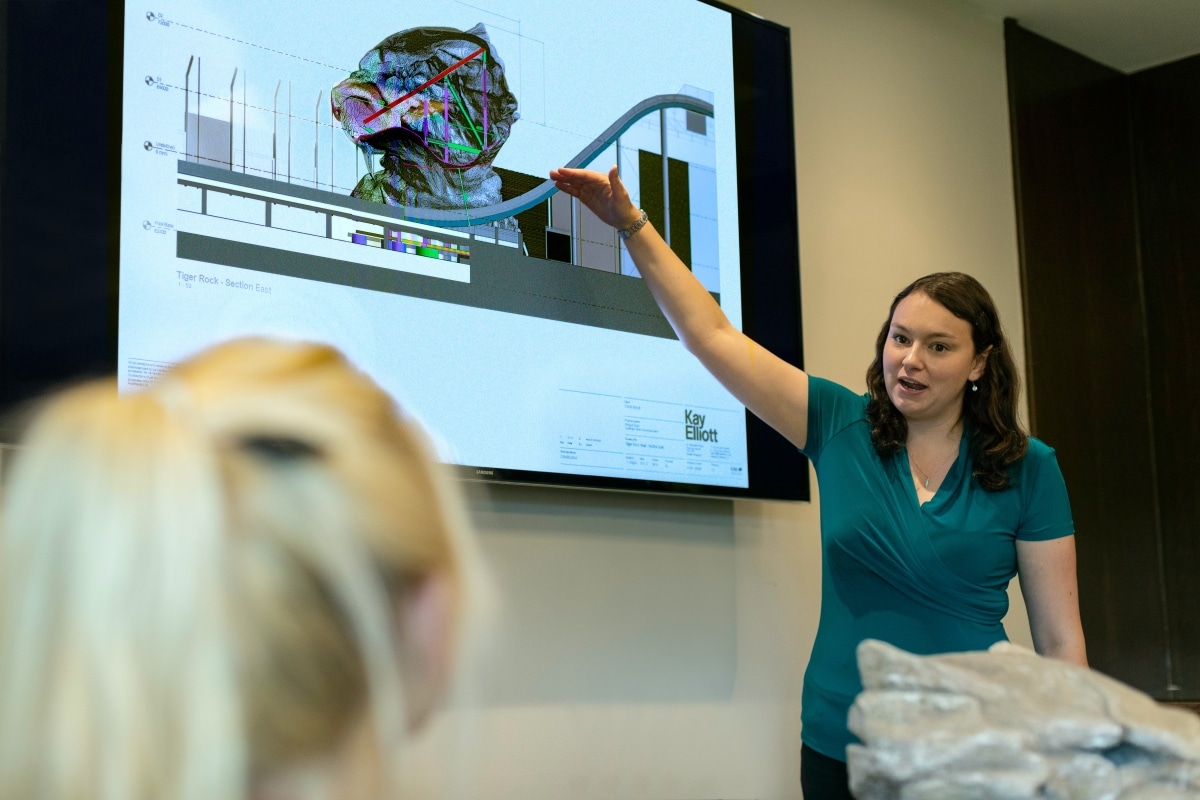 Is your business digitally resilient? 
IDC's new Digital Resiliency Investment Index is a look at the progress of organizations in their investment towards digital resilience. This is especially important now with this year's digital transformation acceleration.
Results from the initial index show an overall steady increase in investment toward resiliency. 
Organizations have placed priority in cloud, collaborative, and digital transformation projects. Thanks to the pandemic-related shift to work-from-home and the aforementioned increase in cloud adoption, significant investments have been made in security.
New IDC Digital Resiliency Investment Index Shows Steady Growth for Investments in Technologies That Improve the Ability to Respond and Adapt to Business Disruptions Learn more at https://t.co/vM9KtPMfB3 pic.twitter.com/DVK3MANFnn

— IDC (@IDC) November 5, 2020
According to IDC prediction, investment toward digital resiliency will increase in 2021, in tandem with economic recovery.
In terms of geography, digital resiliency investment had the fastest growth in the Asia/Pacific region. While US investment increased in October, Europe's had a slight decline in the same period — as the continent was experiencing a significant surge in COVID cases and restrictions. 
Background
Two factors make up the index:
Digital Core Investments, described by IDC as "spending on the core components of digital resiliency: cloud, security, collaborative support for remote workers, and digital transformation projects."

Digital Innovation Investments, which are "measured using a monthly survey of enterprises on their current and anticipated IT investment focus, including how much new or reallocated spending is targeted at digital resiliency and business acceleration versus crisis response measures."  
"Digital resiliency refers to an organization's ability to rapidly adapt to business disruptions by leveraging digital capabilities to not only restore business operations, but also capitalize on the changed conditions," explains Stephen Minton, VP in IDC's Customer Insights & Analysis group. 
Organizational success in the midst of a global pandemic has largely hinged on the ability to react quickly to change, he says. The difference between rapid adaptation and simply responding to disruption? A plan.
"Investments in digital capabilities not only enable an organization to adapt to the current crisis but also to capitalize on the changed conditions."
Looking ahead
"The next several months may put increased pressure on some organizations to respond to second waves of COVID infections and economic lockdowns, which will be reflected in our monthly surveys throughout the winter," adds Minton. 
"What we have learned already this year is that the organizations which were among the early adopters of cloud, digital, and collaborative technologies were best-positioned for a crisis no one could have predicted."
Digital transformation for economic recovery
"With the right steps and actions, businesses and governments can take the crisis as an opportunity to build for the future," explain two World Bank economists.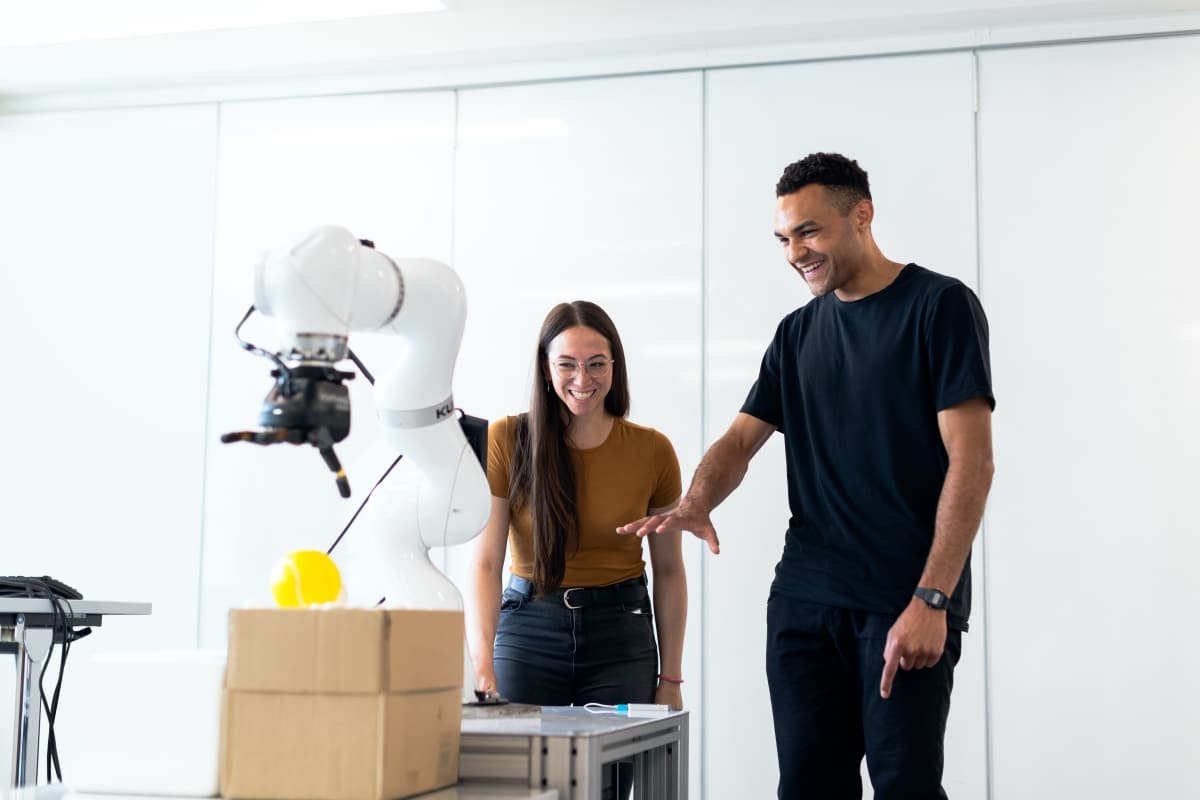 Digital transformation is having a moment. 
Over and over, widespread reports and surveys show that — in the wake of the COVID-19 pandemic — DX efforts have accelerated. "Business-savvy CIOs who deploy highly adaptive strategies and technology to rapidly respond to the impact on their firm's operations and customers will lead from the front," explains Forrester's recent Predictions 2021 report.
Can the momentum keep going? How can DX be leveraged so everyone can be better off, post-COVID? 
As two World Bank economists argue in Harvard Business Review, "technological advancements were already changing the world over the past two decades," and that in the midst of threats from automation and offshoring, it's important to realize that tech can act as a job creator for economic recovery. 
According to Federica Saliola (Lead Economist in the Jobs Group of the World Bank and co-Director of the World Development Report 2019) Asif Islam (Senior Economist for the Middle East and North Africa Region of the World Bank Group), "to reshape technology as a job creator, it's important to understand what, exactly, the current wave of technology is changing, and how policymakers and businesses can adapt to it."
Where we were
The economists laid out three foundational truths about the pre-COVID state of technology:
It has always been a disruptor. Tech has been "challenging the traditional boundaries of firms, changing global value chains and the geography of jobs."

As tech evolved, there have been massive changes in what skills are needed by a successful workforce. "The premium for skills that cannot be replaced by robots has been increasing," they explain. What are these in-demand skills? Critical thinking and socio-behavioral skills, for starters, as well as adaptable skills. This leads to point three.

Thanks to tech, the very nature of work has been changing over the last few years. The standard of permanent and full-time work has given way to a gig economy.
What's next?
Simply put, "it is likely that the pandemic will reinforce these pre-existing trends and increase the urgency of corresponding policy responses," explain Saliola and Islam.
Digital-first companies are thriving, the gig economy certainly isn't going anywhere, and "firms may also have more incentive to invest in automation and reshore production to shield against value chain disruption."
The aforementioned barrage of surveys and reports showing the acceleration of DX efforts reported on the mostly-successful shift to work-from-home. Saliola and Islam reference World Bank and World Economic Forum reports that show (unsurprisingly) positions and organizations that have put WFH measures in place are more prevalent in wealthier countries and regions, and that women and young people are more likely to hold positions where WFH isn't feasible. 
Ultimately, Saliola and Islam explain, organizations and governments have to turn to policy to ensure that digital transformation can lead to a more successful economic recovery.
What does this look like? Reskilling and upskilling on the part of businesses, and "incentives and regulations to infrastructure projects and taxation" for governments. 
It's similar to the approach of the recent OECD report showing that DX is critical for recovery in Latin America and the Caribbean — but on a global scale. 
"Technology can be a boon to society if businesses and governments prepare and adapt," they write. "With the right steps and actions, businesses and governments can take the crisis as an opportunity to build for the future."
Microsoft makes significant DX investment in Greece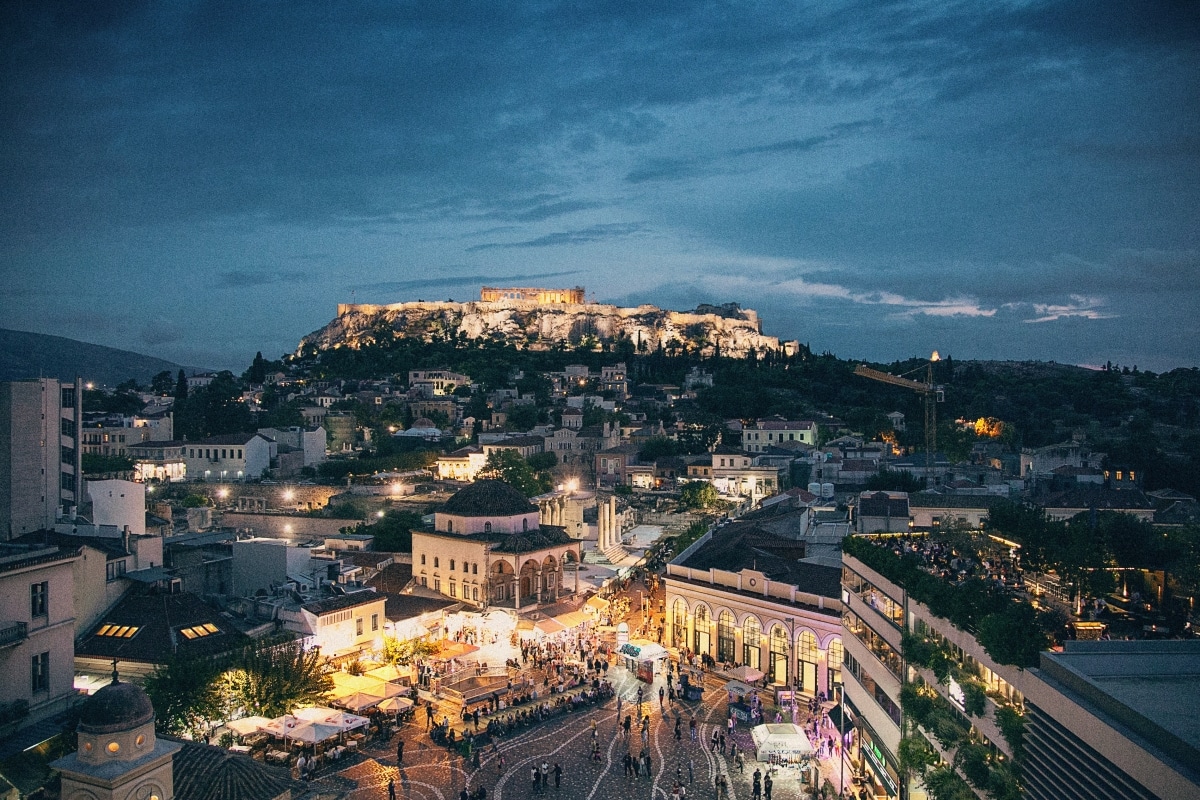 Microsoft has made a substantial digital transformation investment in Greece, creating an initiative called "GR for GRowth."
The initiative — announced on October 5 — is a technology commitment that will help create new opportunities for growth in the country. One part of the overall initiative will be the construction of new datacenters that will establish a Microsoft Cloud region in the country. 
These datacenters bring Microsoft's total global footprint of cloud regions to 63.
As a support measure, Microsoft is also planning to skill approximately 100,000 people in the country in digital technologies by 2025.
An important day for Greece, as Microsoft announces its largest investment in 28 years of operating here – an investment with multilevel economic significance, but also great social return. Thank you @BradSmi for your vote of confidence in the Greek economy and the Greek people. pic.twitter.com/ambdhMxqBH

— Prime Minister GR (@PrimeministerGR) October 5, 2020
At the announcement, Prime Minister of Greece Kyriakos Mitsotakis said:
"Today's commitment to the people and businesses of Greece will position the country among the digital leaders of Europe. A Microsoft datacenter region provides a competitive advantage to our digital economy. At the same time, it is a long-term investment and a vote of confidence in our country's potential. The cloud is transforming every industry and sector. The investment in skilling 100,000 citizens will empower today and tomorrow's Greek workforce."
I was excited to join Prime Minister @kmitsotakis today in Athens to announce that Microsoft will build datacenters in Greece — the largest investment we've made in the 28 years we've operated here. This reflects our optimism in Greece's future and economic recovery. pic.twitter.com/mimRtCsTY5

— Brad Smith (@BradSmi) October 5, 2020
Brad Smith, president of Microsoft added:
"By a substantial margin, this is the largest investment Microsoft has made in Greece in the 28 years we have been operating here. In part, this reflects confidence that our world-leading datacenter technology can help enable innovation and growth across Greece's economy. In addition, this large investment reflects our optimism about Greece's future, its forward-leaning government, and the country's ongoing economic recovery."
The impact on Greece
For companies, startups, and institutions in Greece, this announcement means they'll be able to harness the power of cloud computing — keeping in mind cybersecurity, data residency, and compliance standards, as explained in the company's press release.
While many companies in Greece are using Microsoft's cloud, a number of others have committed to signing on once they'll be available from the forthcoming region.
As previously noted, to support the digital transformation of public and private organizations, Microsoft aims to upskill an estimated 100,000 public sector, business and IT professionals, educators, and students.
This aspect of the overall initiative will take place over the next five years via online and physical courses and workshops.
A cultural celebration 
One interesting role Microsoft's cloud services will play is in highlighting and preserving Greece's culture.
The company's AI for Cultural Heritage program will collaborate with the Ministry of Culture and Sports to bring to life the Ancient City of Olympia. Available in 2021, visitors will be able to experience the UNESCO World Heritage Site as if they were there 3,000 years ago.