Bridgit brings digital transformation to construction sites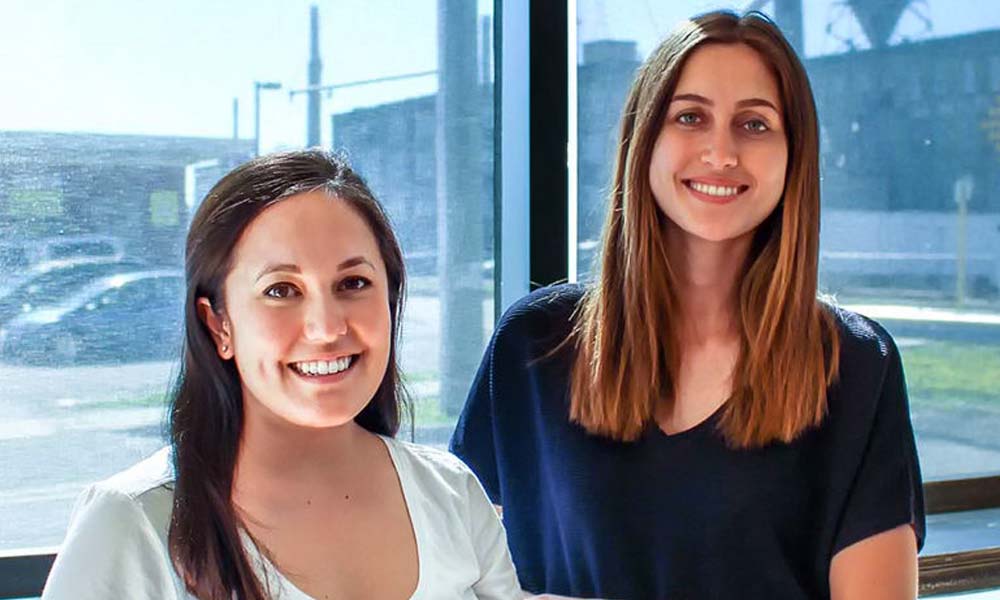 The construction site is rapidly transforming through the adoption of digital tools. Innovators are developing technology to help stakeholders deal with tasks in an effective and efficient way. Startup Bridgit is right at the heart of that effort.
For founders Mallorie Brodie and Lauren Lake, creating a useful product for the construction site was all about transforming the workflow process for the better. According to Lake, they decided to focus on creating "transparency for the general contractor" as well as value for everyone involved in the process.
Bridgit Closeout is a mobile task management tool that allows contractors and subcontractors to track specific elements of a job site, and track when a task has been completed. It's a far cry from the futurist vision of drones being used on job sites, but it's a major step towards greater efficiency and a big step up in terms of clear communication.
Bridgit's founders laid the groundwork for their product by focussing on workflow and communications issues on the job site — and for them, the answer was mobile tech.
Lake's background in structural engineering, as well as her time on several job sites, uniquely positioned her to assess the needs of workers and managers in construction, and locate target areas for efficiency.
When Lake met Brodie at Toronto's The Next 36 accelerator program and discussed the digital transformation of the job site, the two hit it off. It also didn't hurt that both Brodie and Lake had a direct family connection to the industry as well: Lake's grandfather worked in specialty trades, and Brodie's grandfather had operated in construction.
The founders drew on feedback from friends and family, working to create a product that would improve the efficiency of task-based communication occurring on the job site. Brodie said that it was key that the new tool provided stakeholders, contractors and subcontractors with peace of mind. "We wanted to build a solution that would be valuable to all the different stakeholders."
While there was obviously room for improvement at the job sites Lake and Brodie visited as they researched and developed their product, they didn't want to force something on contractors and subcontractors. Digital transformation isn't always a smooth transition for everyone involved, and they wanted to make sure they had the confidence of users.
"There was definitely a push to bring mobile to the job site," said Lake. There wasn't much pushback from adopters, Lake noted. She found the most important part of the product release process was going in with an open mind, allowing different users and stakeholders to voice any frustrations they might have.
Just recently, Andersen Construction in Seattle used Bridgit while working on a $150 million urgent care facilities project. Andersen had to work with several subcontractors, and conventional reports with that many parties involved would take hours to keep up to date. Bridgit allowed the company to track the whole process automatically via mobile device, and avoid an overcomplicated punch list process for the tasks at hand. That's music to Brodie and Lake's ears.
When it comes to high volume, complicated workflows, that's when a mobile tool like Bridgit really gets to shine.
The data generated by the app is also turning up new insights for users. Brodie and Lake were surprised by just how much Bridget Closeout's reporting tools were being used by people on site. 'We found out they were using those reports every single day,' said Brodie. The app currently provides users with tools to create a number of different reports, using a variety of different filters.
Now the founders are looking to provide even more reports to their users. The startup is developing what has been tentatively titled 'Bridgit Insights' around the office, a new tool that will generate things like a running count of tasks, how long tasks have been open and even a comparison of the performance of subcontractors week over week. The new analytics tool is still in development, but Brodie and Lake are excited about how much it will help Bridgit users.
When it comes down to it, Brodie says Bridgit is about "bringing positive change to the job site." The amount of digital transformation going on in construction is likely to accelerate in the coming months, and with tools like Bridgit showing entrepreneurs how it's done, positive change is sure to follow.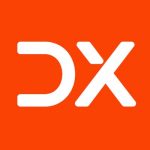 Google to release ChatGPT-like bot named Bard
Google will release a conversational chatbot named Bard, setting up a showdown with Microsoft which has invested billions in ChatGPT.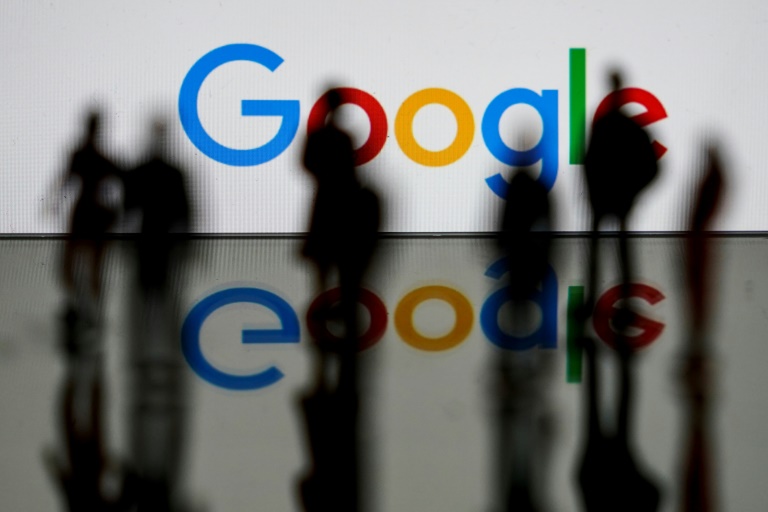 Google said Monday it will release a conversational chatbot named Bard, setting up an artificial intelligence showdown with Microsoft which has invested billions in the creators of ChatGPT, a language app that convincingly mimics human writing.
ChatGPT, created by San Francisco company OpenAI, has caused a sensation for its ability to write essays, poems or programming code on demand within seconds, sparking widespread fears of cheating or of entire professions becoming obsolete.
Microsoft announced last month that it was backing OpenAI and has begun to integrate ChatGPT features into its Teams platform, with expectations that it will adapt the app to its Office suite and Bing search engine.
The potential inclusion in Bing turned the focus on Google and speculation that the company's world-dominating search engine could face unprecedented competition from an AI-powered rival.
Media reports said the overnight success of ChatGPT was designated a "code red" threat at Google with founders Sergey Brin and Larry Page — who left several years ago — pulled back in to brainstorm ideas and fast-track a response.
The pressure to act was heightened by the poor earnings posted last week by Google-parent Alphabet, which fell short of investor expectations. The company last month announced that it was laying off 12,000 people as it put more emphasis on AI projects.
Google's announcement came on the eve of an AI-related launch event by Microsoft, further that the two tech giants will do battle over the technology, also known as generative AI.
"Generative AI is a game changer and much like the rise of the internet sank the networking giants that came before (AOL, CompuServe etc.) it has the potential to change the competitive dynamic for search and information," said independent tech analyst Rob Enderle.
"Google still largely lives off the fact their search engine is the most widely used, this could change that relegating them to history," he added.
– 'High-quality responses' –
In his blog post on Monday, Google CEO Sundar Pichai said that Google's Bard conversational AI was to go out for testing with a plan to make it more widely available to the public "in the coming weeks."
Google's Bard is based on LaMDA, the firm's Language Model for Dialogue Applications system, and has been in development for several years.
"Bard seeks to combine the breadth of the world's knowledge with the power, intelligence, and creativity of our large language models," Pichai said, referring to the technology behind ChatGPT-like AI.
"It draws on information from the web to provide fresh, high-quality responses," he added.
Before the emergence of ChatGPT, which was released in late November, Google had been reluctant to launch its own language-based AI fearing the reputational risk of releasing technology that wasn't ready.
Pichai insisted that responses churned out by Bard would "meet a high bar for quality, safety and groundedness in real world information."
And much like ChatGPT, Bard would also use a limited version of its base language model in order to reduce computing power and reach a wider audience.
Crucially for its looming duel with Microsoft, Google also said that users would soon see AI-powered features in its search engine.
New-style responses would "distill complex information and multiple perspectives into easy-to-digest formats," Pichai said.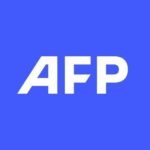 With 2,400 staff representing 100 different nationalities, AFP covers the world as a leading global news agency. AFP provides fast, comprehensive and verified coverage of the issues affecting our daily lives.
Using innovation and technology for climate change-related challenges
How will tech consumers respond to challenges created by climate change? Ericsson's report reveals ten trends that show increased reliance on digital innovation.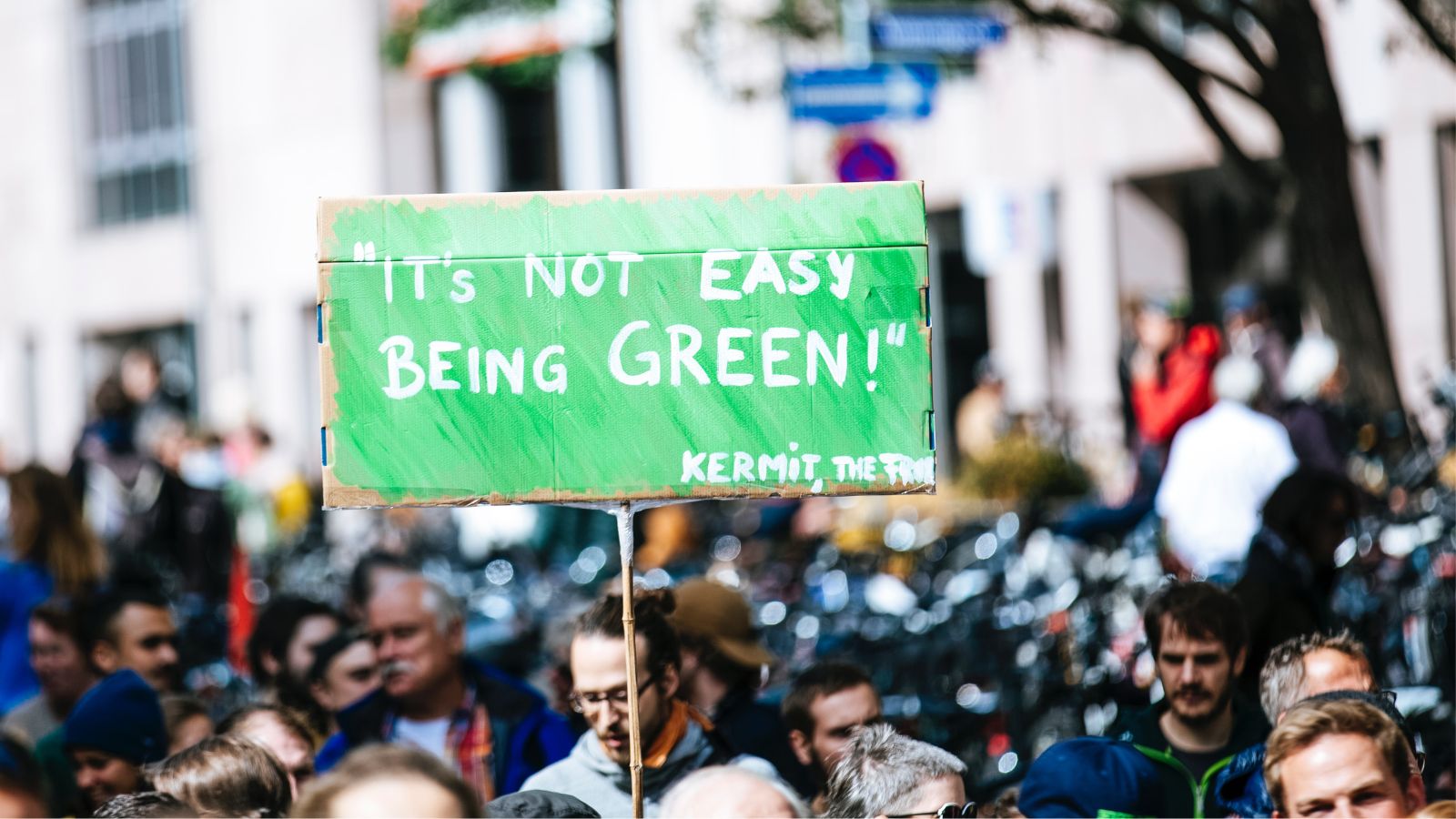 Responding to the challenges caused by changes to our climate, people are increasingly turning to technology and innovation for solutions.
Ericsson's recent report, 10 Hot Consumer Trends: Life in a Climate-Impacted Future, released on January 16, 2023, shows how consumers are impacted and how they're responding.
The report covers ten emerging trends along with statistics, revealing how technology use is shifting because of climate change.
The Overall Picture
Despite societal changes expected to take place in the next decade, people will continue to go to school, earn incomes, take care of loved ones, and find time to fit in some fun. Increasingly, they will rely on connected digital devices to adapt to coming changes while trying to maintain normalcy in their daily lives.
Key Statistics
Consulting with 15,145 early adopters of digital assistants, VR (virtual reality), and AR (augmented reality) technology across 30 cities worldwide, Ericsson uncovered these statistics.
59% believe technological innovation is necessary to solve coming challenges
63% worry about higher costs of living
54% feel global warming will directly impact their day-to-day lives
68% would plan their days based on reducing energy costs
45% would use personalized weather warning systems
72% believe AI will help plan commutes and work tasks to reduce carbon footprints
46% plan to capture clean rainwater with smart water catchers
65% see energy becoming a form of currency
73% envision using AR glasses to go on virtual trips
Ten Trends
One: Cutting Costs
As prices for daily necessities rise, consumers will use digital services to cut costs. Personal electricity consumption monitors will help reduce household energy consumption. Digital recipe assistants will monitor food prices and suggest balanced, economical meals.
Two: Relying on the Internet
Demand for Internet reliance will grow to stay connected with family, friends, school, and work. Consumers will expect secure communications services. The Internet will become vital for accessing information during weather events.
Three: Optimizing Schedules
Energy availability – not time – will be considered to optimize activity schedules. Energy costs will be prioritized over time efficiency.
Four: Depending on AI
Using AI for increased safety will become commonplace, with people turning to AI for real-time advice in extreme weather. AI services will be used for green technology investing for financial security.
Five: Changing Work Routines
Working from home at least part-time will continue, with digital services used to schedule workdays. Flex schedules can distribute energy use across regions to avoid sharp peaks of electricity consumption.
Six: Using Smart Water Services
To prevent water scarcity and reduce costs, intelligent water catchers on roofs and balconies will capture clean rainwater. Built-in sensors at home will monitor water consumption.
Seven: Turning Energy into Currency
Consumers will switch to renewable energy sources, and power-saving technologies will grow in demand. Early adopters see opportunities to make money by generating their own electricity.
Eight: Shopping Digitally
Buying digital products will increase while buying physical goods will decrease. Hobbies, toys, games, and pastimes will go online. AI that questions unnecessary purchases will be used.
Nine: Travelling Virtually
VR will be used to travel without leaving home. Realistic nature experiences of hiking in a forest or rowing on a lake can be recreated in living rooms.
Ten: Protecting Against Cheaters
Some consumers will try to bypass environmental restrictions by hacking the system and tapping into neighbors' reserves. People will need to secure their water and electricity supplies to protect themselves from being hacked.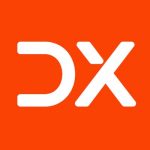 DX Journal covers the impact of digital transformation (DX) initiatives worldwide across multiple industries.
OpenAI, creator of ChatGPT, casts spell on Microsoft
OpenAI is the topic of conversation across multiple industries, and Microsoft is betting big on it.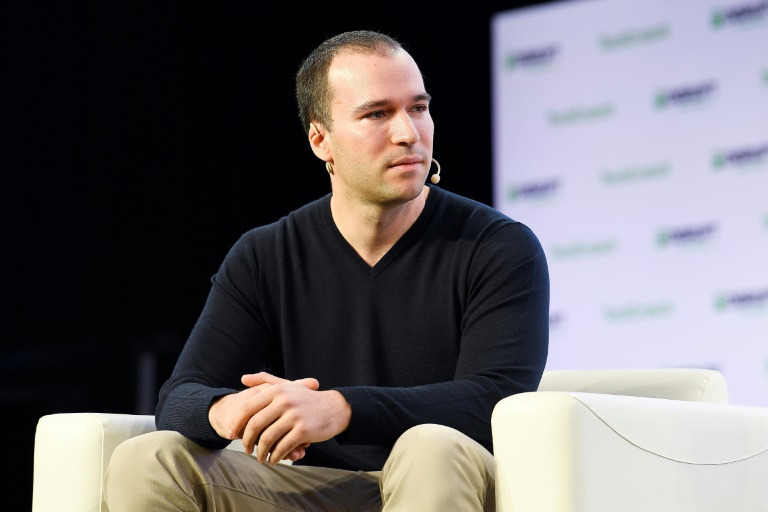 The hottest startup in Silicon Valley right now is OpenAI, the Microsoft-backed developer of ChatGPT, a much-hyped chatbot that can write a poem, college essay or even a line of software code.
Tesla tycoon Elon Musk was an early investor in OpenAI and Microsoft is reported to be in talks to up an initial investment of $1 billion to $10 billion in a goal to challenge Google's world-dominating search engine.
If agreed, the cash injection by the Windows-maker would value OpenAI at a whopping $29 billion, making it a rare tech-world success when major players such as Amazon, Meta and Twitter are cutting costs and laying off staff.
"Microsoft is clearly being aggressive on this front and not going to be left behind on what could be a potential game-changing AI investment," said analyst Dan Ives of Wedbush Securities.
Before the release of ChatGPT, OpenAI had wowed tech geeks with Dall-E 2, a software that creates digital images with a simple instruction.
Microsoft, which makes no secret of its AI ambitions, has integrated Dall-E 2 into several of its applications and now, according to a report in Bloomberg, the tech giant wants to graft ChatGPT to its Bing search engine to take on Google.
Since ChatGPT was introduced in November, the prowess of this chatbot has aroused the curiosity and fascination of internet users.
It is capable of formulating detailed and human-like answers on a wide range of subjects in a few seconds, raising fears that it is vulnerable to misuse by school cheats or for disinformation.
'Not cheap'
The dizzying success is due in part to OpenAI's clever marketing strategy in which it made its research accessible to non-experts, said AI specialist Robb Wilson, founder of OneReach.ai, a software company.
"Having this technology available to technologists was one thing. Offering it in a chat user interface and allowing non-developers to start playing with it ignited a conversation," he said.
Founded in late 2015, OpenAI is led by Sam Altman, a 37-year-old entrepreneur and former president of startup incubator Y Combinator.
The company has counted on the financial support of prestigious contributors from the start, including LinkedIn co-founder Reid Hoffman, investor Peter Thiel and Musk.
The multi-billionaire served on OpenAI's board until 2018, but left to focus on Tesla, the electric vehicle company.
The startup also relies on a team of computer scientists and researchers led by Ilya Sutskever, a former Google executive who specializes in machine learning.
OpenAI, which did not respond to AFP's inquiries, had about 200 employees by 2021, according to a query made directly on ChatGPT.
For now, despite the excitement generated by ChatGPT, the company has yet to find a path to financial independence.
Founded as a nonprofit, the startup became a "capped for-profit" company in 2019 to attract more investors and this week co-founder Greg Brockman said that a paid version of ChatGPT was in the works.
The search for funding seems necessary for a company with exorbitant expenses.
In a Twitter exchange with Musk in early December, Altman acknowledged that each conversation on ChatGPT costs OpenAI several US cents.
According to estimates by Tom Goldstein, an associate professor in the University of Maryland's computer science department, the company is shelling out $100,000 a day for its bot, or about $3 million a month.
Partnering with Microsoft, which provides the startup with its remote computing services, could cut costs, but "either way, it's not cheap," Goldstein said.
"Some say it's wasteful to pour these kinds of resources… into a demo," he added.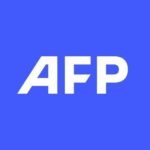 With 2,400 staff representing 100 different nationalities, AFP covers the world as a leading global news agency. AFP provides fast, comprehensive and verified coverage of the issues affecting our daily lives.