Businesses turning to performance management software solutions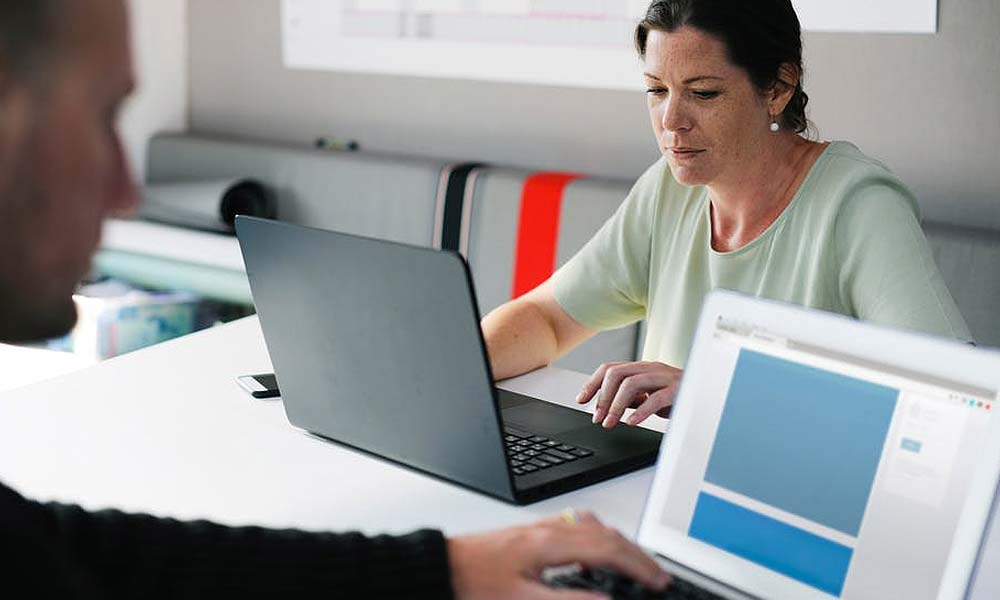 Constructing an informed, reliable and responsive workforce is important to many businesses and having the ability to track performance is essential to this process. To streamline this, employers are starting to utilize performance management software.
Performance reviews are important but the process becomes more complex as the numbers of hires increases. This is where technological solutions offer advantages and these are profiled in this third article on the digital transformation of human resources. The first article looked at general trends affecting the sector ("Human resources departments are going digital") and the second part addressed solutions to help with recruitment ("Application of workforce analytics for targeted recruitment").
Performance review software is a growing technology within the human resources arena. The use of such software can make the process of carrying out appraisals easier and faster for managers and human resources professionals. Such technology also enables employees to provide their own comments and self-reviews.
The use of technology for performance reviews has been signaled by Katherine Jones, vice president of HCM Technology Research at Bersin by Deloitte, who recently stated: "We are seeing a major shift in the industry, and as performance management continues to change, so must the technology solutions that support it. Organizations today have a need to provide ongoing feedback, a link between individual goals and company-wide objectives and a multi-dimensional view of employee performance. It's exciting to see solution providers offer features that support those activities."
There are many providers of platforms, such as ClearView; Actus; and Work Compass. There are many others in this fast growing sector. Most systems are flexible and allow for features like linked goals, connected objectives, configurable appraisals, and the ability for feedback to be given; for additional competency reviews, and for the sophisticated reporting of key performance indicators.
The importance of performance management is outlined by the website HR Bartender. The advantages are summarized into five main points. Firstly, the process is all about management involvement and employee interaction. The performance review process allows managers to set performance expectations; to provide feedback; and to coach employees. For objective setting, being able to profile a large and diverse workforce is important for consistency and here digital technology can help. The second area relates to goal setting. Goals need to be specific, measurable, achievable, and target driven. Setting these and assessing these can be made easier through digital platforms.
The third area is with setting learning and development objectives. Software can assist with a skills audit and it can also match employee expectations with the types of courses that are available and in ensuing that the selected courses are appropriate. The fourth aspect relates to feedback and coaching, which is important so that the employee understands what's good and what could be improved. Systems that allow the employee to self-evaluate are also useful and matching the manager and the employees perceptions can be made easier through an interactive tool. The fifth area relates to capturing the outcome of the performance review conversation, where electronic systems are easier. It is important that such conversations are not confined to a once-per-year appraisal; instead they should be regular reviews to review performance goals together with learning and coaching outcomes.
By placing performance reviews in the digital domain this helps the employer and employee keep track of the performance review cycle better. It also allows human resources professionals to undertake analytics and to look at the spread of performance. This can lead to targeted training and help with activities like talent spotting. For example, performance review software enables managers to keep a running log of notes that can tell a story about the employee's progress over time.
For more on the digital transformation of human resources, click over to the Digital Journal article "Increased take-up of digital technology by human resources."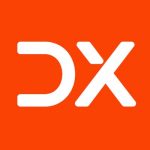 4 ways to plan for the post-pandemic normal
When the crisis eases, we will have entered a new digital normal. Your strategies need to reflect this shift: Consider these factors as you plan for the longer term.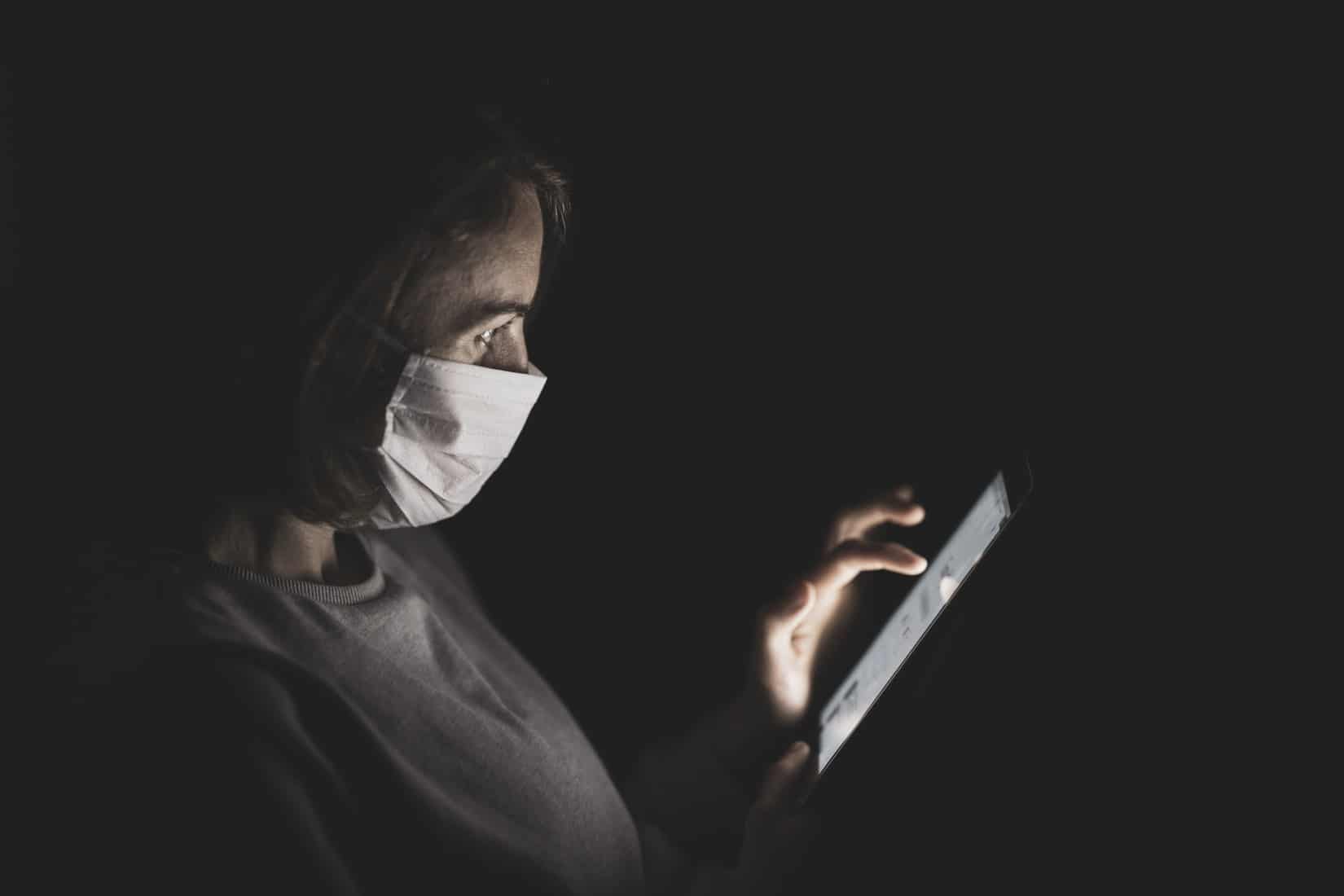 This post originally appeared at Enterprisers Project.
When I sat down to write this article, a follow-on to my previous article on common leadership oversights on the path to digital transformation, the coronavirus's threat to global business had not reached the magnitude that we feel and see today. In a few short weeks, the pandemic has forced a new virtual work reality on businesses and entire operating models have been shifted – and in many cases, upended.
A business environment that is changing so dramatically and rapidly requires speed, innovation on the fly, and the need to scale thinking beyond anything we might have previously imagined. Now is not the time to back-burner digital initiatives but to ramp them up.
Now is not the time to back-burner digital initiatives but to ramp them up.
When the crisis eases, we will have entered a new digital normal. The strategies we use to run, change, and staff the business will need to reflect this shift. Consider the following factors as you plan for the longer term:
1. The right financials
Any business that isn't digital by now likely won't be a business for long. Learning to embrace and adjust is imperative. Continuing – or starting – a digital transformation will be more important than ever, and you'll need to rethink your business' capital allocation strategies for digital initiatives and the staffing that supports them.
To figure this out, become best friends with your finance team and think for both the short- and long-term. In the current climate, it can be easy to be either too short-sighted or too far-sighted, but you need to plan for the next week, month, quarter, year, three and five years.
Become best friends with your finance team and think for both the short- and long-term.
Consider how your company may bounce back from the pandemic when stay-at-home orders are lifted, kids go back to school, and consumers begin to mobilize again: We will have entered an entirely different digital world, with new digital expectations from consumers. Is there potential for a rapid and significant surge, followed by a normalization? Will you be facing a slow rise? Digital transformation funds need to be allocated to react appropriately to these various scenarios; staffing discussions should follow based on these decisions.
2. The right tools
It is likely that at least some of your employees will remain virtual, even when the majority can get back into the office. How will you support them? You may have sacrificed some tools or technologies in your move to quickly get employees out of your building and into their homes; you may have also overpaid for the sake of quick deployment.
You'll need to rework your strategy for the long term. This could include better or more consistent access to networks and servers, the capacity to host formal business meetings online, new portable equipment, virtual collaboration and communication software, and more.
For many, this will require working with your corporate legal team to change their thinking. Where they may have once been risk-averse for the sake of the business, they will now need to take smart risks, also for the take of the business. State your case, find common ground, and move forward.
In some particularly dire situations, you may even need to become comfortable with making decisions first and asking for permission later.
3. The right staffing
You'll need to continue to make smart staffing decisions – quickly. You likely have three types of talent available:
Employees who are great at running the business
Employees who are hungry for more
New talent that may not yet exist in your business but needs to be brought in
Unfortunately, this global crisis may have created gaps in your workforce.
Identify the individuals in the first two groups and work with your talent management team to assess whether you need to advance digital investments previously planned for. Do these individuals have the right type of skills for their teams? Are they collaborative and communicative? IT cannot work in a silo, and team members need to be able to communicate what they are doing and why, and be clear on how their actions are aligned to larger goals.
When you've completed this review, identify the additional skills you will need for the future. This might include teams familiar with building out cloud deployments or working with microservices, etc. Push the rest of your leadership team to break through capital allocation constraints to bring in new employees who not only have the right experience but also can quickly teach your existing teams on new tools organically.
4. The right brand permission
As you work through your accelerated digital transformation, you'll start to think about your business as a truly digital brand. In fact, you might already think so, simply because you've been able to get your staff up and running remotely.
But is this the perception all your stakeholders have? According to the Yale School of Management, "Brand permission defines the limits of customers' willingness to accept a familiar brand name in new marketplace situations." For example, you can't simply say, "We are digital now, world!" and expect your market to immediately accept that if you haven't been digital historically. You need to earn this right.
You can't simply say, "We are digital now, world!" You need to earn this right.
Brand permission is something you and the rest of the company will need to work on – largely focused on delivering useful and impactful digital products and services – in order to attract the new talent you need. Start thinking about this now.
The global pandemic has thrown us into an entirely new world. Business leaders can no longer rest on their laurels and, certainly, can no longer put off or draw out a digital transformation. Making the right decisions now will help to ensure your business is positioned well when this crisis passes.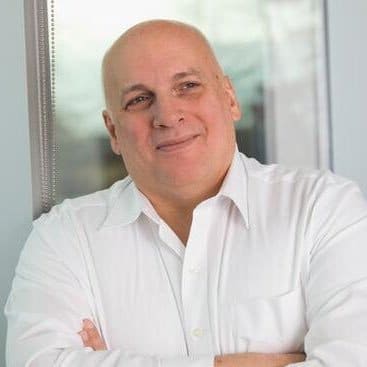 As Chief Digital Officer of Agero, Bernie Gracy brings more than 30 years of technology experience helping drive new product/platform introduction, client delivery, and the establishment of new software-enabled business models.
In his role, Gracy is responsible for all aspects of product and technology development, architecture, infrastructure, and innovation for a rapidly evolving ecosystem powered by digital, mobile, the cloud, location-based services, and IoT.
58% of enterprises struggle to find talent with the right DevOps skills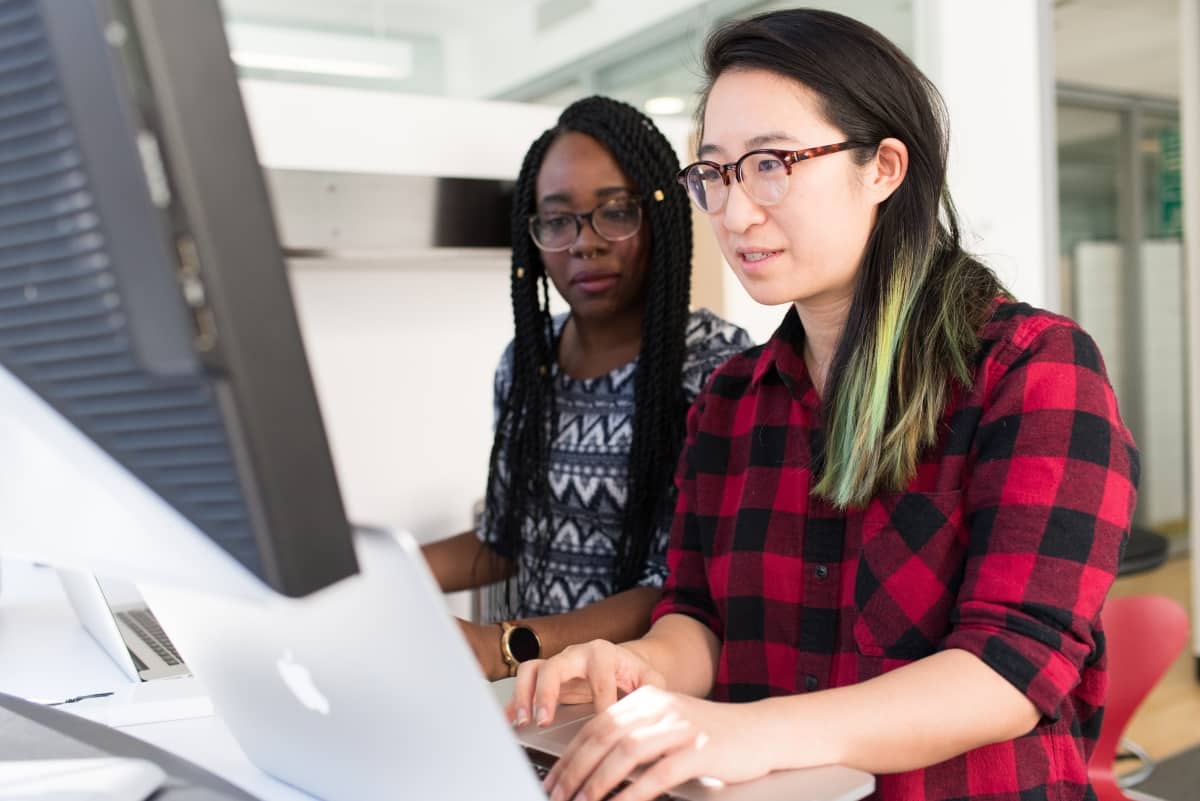 One of the most common digital transformation topics is upskilling, and its importance to a successful DX journey.
Broadly speaking, a lack of internal expertise is hindering the journey for many organizations. According to a new report from the Cloud Industry Forum, four in ten respondents said their business does not have access to the necessary skill-sets in-house, rising to 51% among respondents from IT departments.
"There's no digital transformation without a staff transformation," explains information security and business technology writer George V. Hulme in DevOps.com. "The people skills that helped bring successful enterprises to where they are today won't be the skills that will make them successful tomorrow."
Fortunately, he says, organizational leadership is largely well aware of how important it is to close the gap between skills employees have now, and those they'll need to help guide the enterprise into the future.
The DevOps Institute has released its Upskilling 2020: Enterprise DevOps Skills Report, based on 1,300 respondents. A major takeaway? "More than 50% of enterprises find challenges with all aspects associated with managing the people, processes and technologies that make DevOps possible," Hulme explains.
The report also found that 58% of enterprises have difficulties actually finding those with the right DevOps skills, and 48% said it's difficult to retain skilled DevOps professionals. As a result, salaries are on the rise, with salaries for experienced DevOps engineers reaching beyond $179,250 USD, according to the Robert Half Technology 2020 Salary Guide.
Additional top takeaways from the research include:
The top three must-have skill categories in 2020 are process skills and knowledge (69% of respondents), automation skills (67% of respondents), and human skills (61% of respondents)
Upskilling requires the attention of business leaders now. Over 38% of respondents' organizations have no upskilling program, 21% are currently working on one, and 7% don't even know if their organization has an upskilling program.
Agile adoption (81%), DevOps adoption (75%) and ITIL adoption (25%) have grown since the 2019 benchmark report, while SRE has risen from 10% adoption in 2019 to 15% in 2020.
"Human transformation is the single most critical success factor to enable DevOps practices and patterns for enterprise IT organizations," said Jayne Groll, CEO of DevOps Institute in the accompanying press release. 
"Traditional upskilling and talent development approaches won't be enough for enterprises to remain competitive because the increasing demand for IT professionals with core human skills is escalating to a point that business leaders have not yet seen in their lifetime. We must update our humans through new skill sets as often, and with the same focus, as our technology."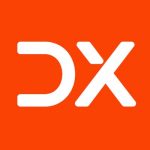 DX Journal covers the impact of digital transformation (DX) initiatives worldwide across multiple industries.
Want a digital transformation dream team? Here's who you need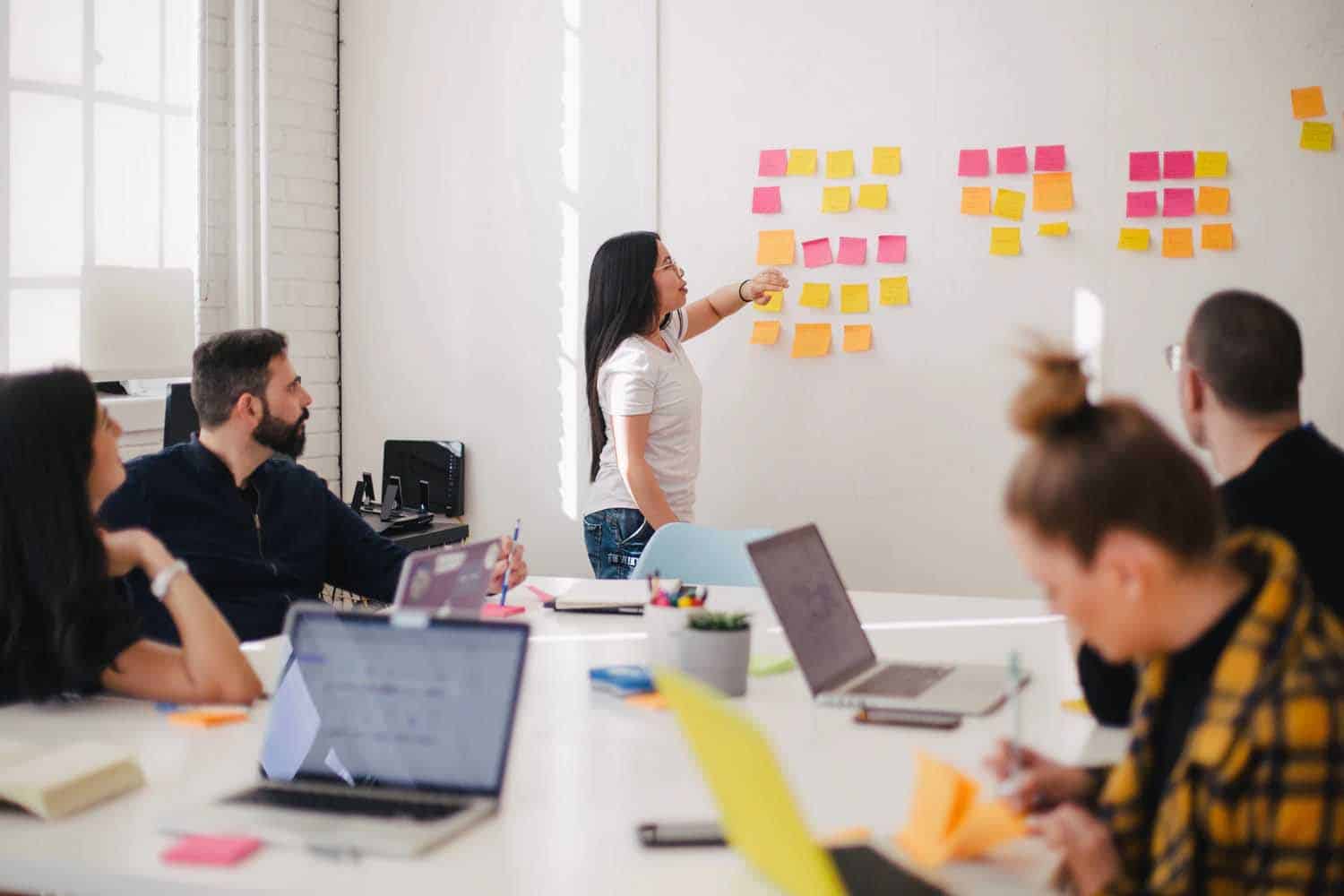 The importance of cross-functional teams to digital transformation can't be understated: They have always been important, says Tony Saldanha, a former IT executive from Procter & Gamble, and the author of 'Why Digital Transformations Fail.' 
Today, cross-functional teams help break down silos that can stand in the way of digital transformation efforts, enroute to better user and customer experiences.
According to Jimit Arora, partner at management consultancy Everest Group, "The most effective digital teams have low attrition rates, are co-located near business users, exhibit breadth across multiple disciplines – and depth in a few – and tend to include more experienced professionals rather than recent graduates."
Also important? Ensuring these teams have the proper skill set and personalities to deliver on DX initiatives.
[Related reading: Why successful digital transformation puts people first]
While IT roles like software developers are a natural inclusion, business and tech journalist Stephanie Overby has outlined in The Enterprisers Project, eight other key roles to consider when recruiting for digital transformation:
The DX Lead
Soft skills, accountability, and a track record of successful DX management are all key traits of this hire, according to Ola Chowning, partner in digital strategy and solutions at ISG. A solid balance of tech- and business-enabling skills would ensure the right digital solutions AND business objectives are met.
The Change Champion
This role requires excellent communication, cultural, and organizational change expertise. "The best ones have a positive presence that makes it possible to both to influence enterprise leaders and connect with employees at all levels to advocate for transformation." 
Stephanie Welsh, senior director for IT strategy and enablement at Red Hat, has dubbed this person an 'agilist,' — they can adapt quickly to change. "They model how to effectively respond to change and will help others adapt as well." 
The Technical Engineer
"They not only understand the entire technology stack today, but they also can envision what it should look like in the future," says Prasad Kothari, vice president of analytics and client solutions at research and analytics solutions provider The Smart Cube.
The Business Expert
This role should act as subject matter expert on the function or process that is going through the transformation process, and acts as a pipeline for additional, on-demand experts. "They become the owners of defining required capabilities, encourage experimentation, and can quickly make decisions on what works and what doesn't," says Vinod Kachroo, CIO of business process outsourcing provider SE2.
The Data Architect
Able to connect data applications with top- and bottom-line business results, this player "will outline the different uses cases for data collection and guide how analytics projects will be implemented across the organization," explains Kothari. 
The UX/CX Professional
"New systems are only as good as their adoption rates," says Overby, and UX/CX experts are there to focus on making sure solutions keep the end user in mind. "They are experts in the field of human-centric design," says Kachroo.
The Financial Analyst
This role develops the business case and outlines the financial value for the transformation. "The entire team's relationship with this player and your organization's larger group of finance pros should be a priority; continued digital project funding depends on it," writes Overby.
For starters, all IT projects should be presented with an ROI, explained Dave Castellani, senior vice president and business information officer for New York Life — even if the payoff is much later.
The Critical Hacker
While QA testing stands as a basic component to this role, this player needs to "ensure that the functionality is ready for pilots and meets the success criteria established by the owners of the project or program," Kachroo says.
For a digital transformation team to be successful, they need to show breadth and depth across a variety of disciplines. Personalities do matter when recruiting for the team, which requires a mix of business, tech, and process proficiency.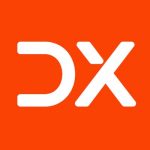 DX Journal covers the impact of digital transformation (DX) initiatives worldwide across multiple industries.