DeepMind founder thinks AI will need to build on neuroscience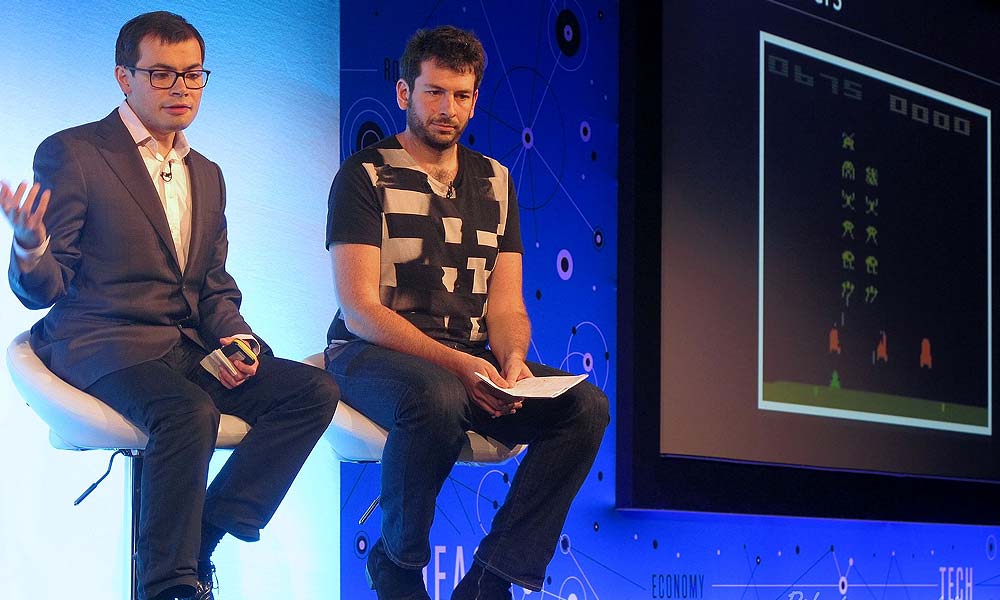 Demis Hassabis founded the artificial intelligence startup firm DeepMind. The business was sold to Google for $650 million in 2014 and this week, Hassabis published a research paper in which he explores the connection between AI and neuroscience. His view is that the two fields are already aligned but closer work is required to continue AI's development.
Most modern neural networks are predominantly focused on problems that are solved by mathematical solutions. Areas such as speech recognition and image identification are some of the most promising areas of artificial intelligence. These rely on mathematical algorithms which can be relatively simple for experienced developers to build.
The more difficult challenge is in creating artificial intelligence that functions in a similar manner to how the human brain works. This would allow qualities such as creativity and imagination to be imbued in the system. The development of neural networks with these attributes could give rise to a new generation of artificial intelligence capabilities that can balance mathematical prowess with moral and humanitarian concerns.
In the paper, published in the Neuron journal, Hassabis explained his belief that more study of neuroscience is required to facilitate the coming breakthrough in AI. The report, written with three co-authors, makes the case that we should first understand our own intelligence before attempting to replicate it in machines.
Hassabis' argument is based on two main principles.
He believes neuroscience will serve to inspire and then validate new developments in artificial intelligence. The evolution of conscious AI with human qualities will eventually come to reflect biological mechanisms that have a proven role in enabling intelligence.
"The benefits to developing AI of closely examining biological intelligence are two-fold. First, neuroscience provides a rich source of inspiration for new types of algorithms and architectures," the paper explains. "Second, neuroscience can provide validation of AI techniques that already exist. If a known algorithm is subsequently found to be implemented in the brain, then that is strong support for its plausibility as an integral component of an overall general intelligence system."
The remainder of the paper focuses on the parallels between research and artificial intelligence. Arguing that a closer relationship between the two will be essential if AI's to play the societal role many expect, Hassabis suggested a "virtuous circle" should be setup where advances in either field benefit the other.
He acknowledged that being an expert in either area is difficult though, let alone trying to identify ways to make your work relevant in the other.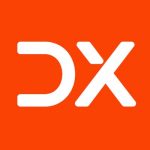 Using innovation and technology for climate change-related challenges
How will tech consumers respond to challenges created by climate change? Ericsson's report reveals ten trends that show increased reliance on digital innovation.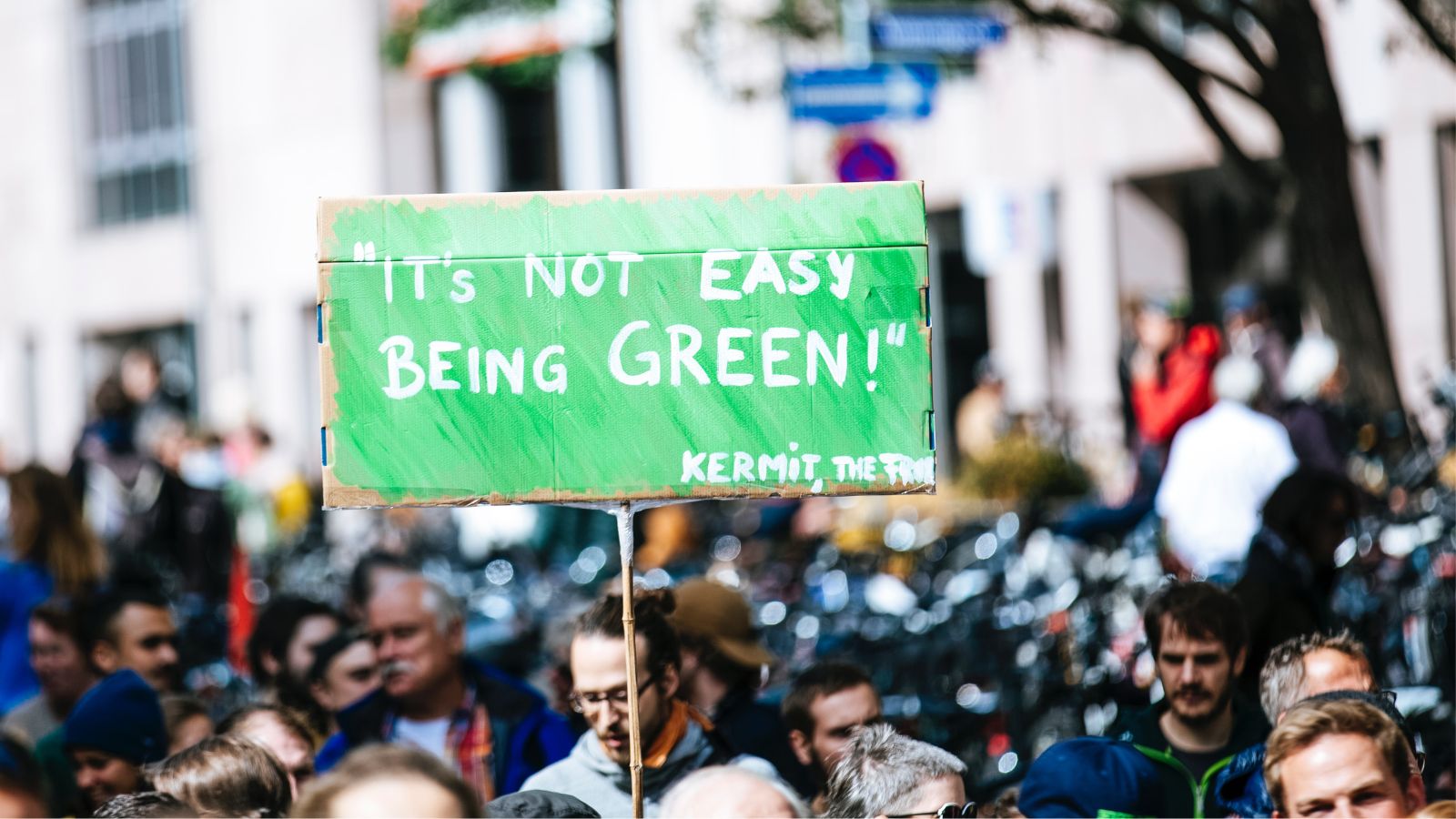 Responding to the challenges caused by changes to our climate, people are increasingly turning to technology and innovation for solutions.
Ericsson's recent report, 10 Hot Consumer Trends: Life in a Climate-Impacted Future, released on January 16, 2023, shows how consumers are impacted and how they're responding.
The report covers ten emerging trends along with statistics, revealing how technology use is shifting because of climate change.
The Overall Picture
Despite societal changes expected to take place in the next decade, people will continue to go to school, earn incomes, take care of loved ones, and find time to fit in some fun. Increasingly, they will rely on connected digital devices to adapt to coming changes while trying to maintain normalcy in their daily lives.
Key Statistics
Consulting with 15,145 early adopters of digital assistants, VR (virtual reality), and AR (augmented reality) technology across 30 cities worldwide, Ericsson uncovered these statistics.
59% believe technological innovation is necessary to solve coming challenges
63% worry about higher costs of living
54% feel global warming will directly impact their day-to-day lives
68% would plan their days based on reducing energy costs
45% would use personalized weather warning systems
72% believe AI will help plan commutes and work tasks to reduce carbon footprints
46% plan to capture clean rainwater with smart water catchers
65% see energy becoming a form of currency
73% envision using AR glasses to go on virtual trips
Ten Trends
One: Cutting Costs
As prices for daily necessities rise, consumers will use digital services to cut costs. Personal electricity consumption monitors will help reduce household energy consumption. Digital recipe assistants will monitor food prices and suggest balanced, economical meals.
Two: Relying on the Internet
Demand for Internet reliance will grow to stay connected with family, friends, school, and work. Consumers will expect secure communications services. The Internet will become vital for accessing information during weather events.
Three: Optimizing Schedules
Energy availability – not time – will be considered to optimize activity schedules. Energy costs will be prioritized over time efficiency.
Four: Depending on AI
Using AI for increased safety will become commonplace, with people turning to AI for real-time advice in extreme weather. AI services will be used for green technology investing for financial security.
Five: Changing Work Routines
Working from home at least part-time will continue, with digital services used to schedule workdays. Flex schedules can distribute energy use across regions to avoid sharp peaks of electricity consumption.
Six: Using Smart Water Services
To prevent water scarcity and reduce costs, intelligent water catchers on roofs and balconies will capture clean rainwater. Built-in sensors at home will monitor water consumption.
Seven: Turning Energy into Currency
Consumers will switch to renewable energy sources, and power-saving technologies will grow in demand. Early adopters see opportunities to make money by generating their own electricity.
Eight: Shopping Digitally
Buying digital products will increase while buying physical goods will decrease. Hobbies, toys, games, and pastimes will go online. AI that questions unnecessary purchases will be used.
Nine: Travelling Virtually
VR will be used to travel without leaving home. Realistic nature experiences of hiking in a forest or rowing on a lake can be recreated in living rooms.
Ten: Protecting Against Cheaters
Some consumers will try to bypass environmental restrictions by hacking the system and tapping into neighbors' reserves. People will need to secure their water and electricity supplies to protect themselves from being hacked.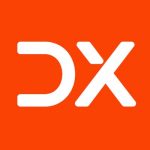 DX Journal covers the impact of digital transformation (DX) initiatives worldwide across multiple industries.
OpenAI, creator of ChatGPT, casts spell on Microsoft
OpenAI is the topic of conversation across multiple industries, and Microsoft is betting big on it.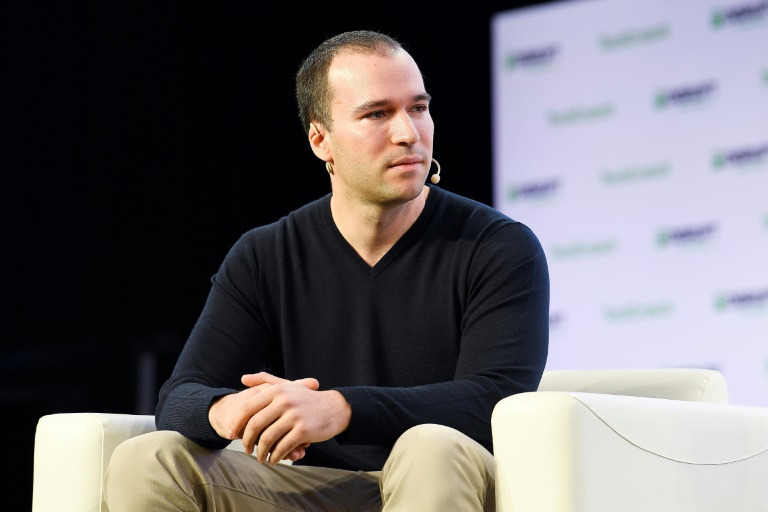 The hottest startup in Silicon Valley right now is OpenAI, the Microsoft-backed developer of ChatGPT, a much-hyped chatbot that can write a poem, college essay or even a line of software code.
Tesla tycoon Elon Musk was an early investor in OpenAI and Microsoft is reported to be in talks to up an initial investment of $1 billion to $10 billion in a goal to challenge Google's world-dominating search engine.
If agreed, the cash injection by the Windows-maker would value OpenAI at a whopping $29 billion, making it a rare tech-world success when major players such as Amazon, Meta and Twitter are cutting costs and laying off staff.
"Microsoft is clearly being aggressive on this front and not going to be left behind on what could be a potential game-changing AI investment," said analyst Dan Ives of Wedbush Securities.
Before the release of ChatGPT, OpenAI had wowed tech geeks with Dall-E 2, a software that creates digital images with a simple instruction.
Microsoft, which makes no secret of its AI ambitions, has integrated Dall-E 2 into several of its applications and now, according to a report in Bloomberg, the tech giant wants to graft ChatGPT to its Bing search engine to take on Google.
Since ChatGPT was introduced in November, the prowess of this chatbot has aroused the curiosity and fascination of internet users.
It is capable of formulating detailed and human-like answers on a wide range of subjects in a few seconds, raising fears that it is vulnerable to misuse by school cheats or for disinformation.
'Not cheap'
The dizzying success is due in part to OpenAI's clever marketing strategy in which it made its research accessible to non-experts, said AI specialist Robb Wilson, founder of OneReach.ai, a software company.
"Having this technology available to technologists was one thing. Offering it in a chat user interface and allowing non-developers to start playing with it ignited a conversation," he said.
Founded in late 2015, OpenAI is led by Sam Altman, a 37-year-old entrepreneur and former president of startup incubator Y Combinator.
The company has counted on the financial support of prestigious contributors from the start, including LinkedIn co-founder Reid Hoffman, investor Peter Thiel and Musk.
The multi-billionaire served on OpenAI's board until 2018, but left to focus on Tesla, the electric vehicle company.
The startup also relies on a team of computer scientists and researchers led by Ilya Sutskever, a former Google executive who specializes in machine learning.
OpenAI, which did not respond to AFP's inquiries, had about 200 employees by 2021, according to a query made directly on ChatGPT.
For now, despite the excitement generated by ChatGPT, the company has yet to find a path to financial independence.
Founded as a nonprofit, the startup became a "capped for-profit" company in 2019 to attract more investors and this week co-founder Greg Brockman said that a paid version of ChatGPT was in the works.
The search for funding seems necessary for a company with exorbitant expenses.
In a Twitter exchange with Musk in early December, Altman acknowledged that each conversation on ChatGPT costs OpenAI several US cents.
According to estimates by Tom Goldstein, an associate professor in the University of Maryland's computer science department, the company is shelling out $100,000 a day for its bot, or about $3 million a month.
Partnering with Microsoft, which provides the startup with its remote computing services, could cut costs, but "either way, it's not cheap," Goldstein said.
"Some say it's wasteful to pour these kinds of resources… into a demo," he added.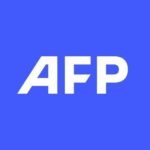 With 2,400 staff representing 100 different nationalities, AFP covers the world as a leading global news agency. AFP provides fast, comprehensive and verified coverage of the issues affecting our daily lives.
Three stories from Canada's tech landscape
An event series for Black entrepreneurs, Indigenous innovation, and a Canadian-made, one-of-a-kind EV.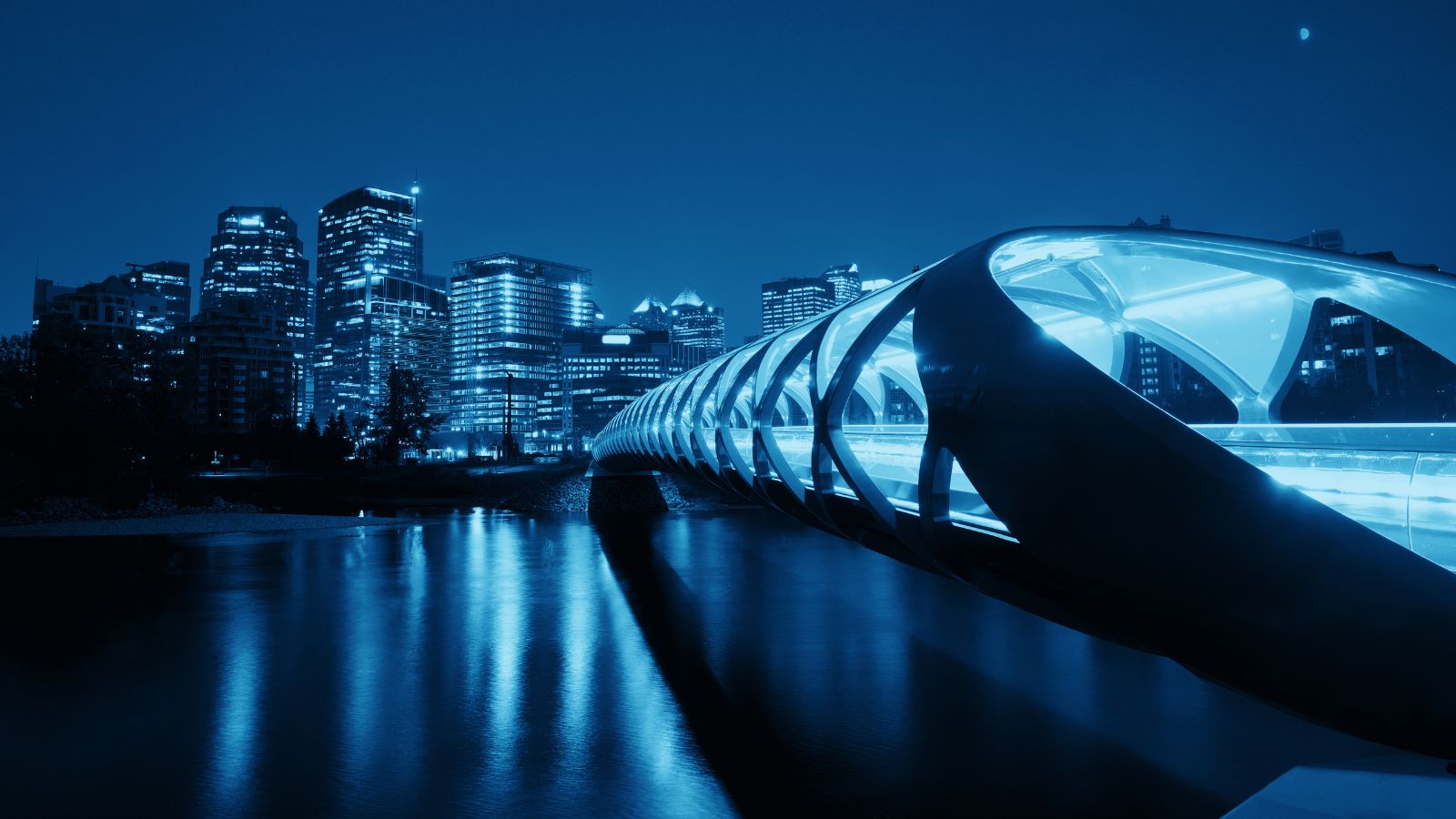 Ongoing reports of an overall slowdown — including layoffs — in Canada's tech ecosystem have been happening for much of the latter half of 2022. Funding took a bit of a tumble, amid stock market slumps, inflation, and a looming recession.
That said, there are still plenty of entrepreneurs, tech leaders, and innovators across Canada making serious moves. Here are three such stories.
Celebrating Black founders and tech leaders
Black tech entrepreneurs in Alberta are getting the change to pitch their businesses to investors and connect with fellow founders, thanks to a new events series from Innovate Calgary.
The series, called Black Founders in Tech, started in November out of the University of Calgary's business incubator, with seven founders making their pitches. Prior to their pitch, participants were matched with a mentor and coach to help with preparation.
As Innovate Calgary's Jerome Morgan explained to CBC, "We listened to BIPOC [Black, Indigenous and people of colour] founders, and they said, 'We want to be celebrated and not just be a corner of the innovation ecosystem.'"
"In [the] industry there aren't that many colourful faces all in one room and it was pretty cool," added pitch finalist Sean Hervo. "You could feel the love and energy in there. We were high-fiving and cheering each other on."
Learn more about the event series from CBC
Canada's first Indigenous-owned bioenergy facility
NorSask Forest Products, a bioenergy plant owned by The Meadow Lake Tribal Council (comprising nine First Nations in northwestern Saskatchewan), is turning wood waste into heat and power.
After 50 years of the sawmill burning its wood waste — a practice that has largely been abandoned or banned in most of the country — the bioenergy centre works in a closed-loop system. As Tina Rasmussen, chief business officer for MLTC and a member of the Flying Dust First Nation explained to CBC, such a system allows for the use of 100% of the tree. Air pollution control devices help remove particulates and break down pollutants into ash.
The facility generates 8.3 megawatts of power, able to power approximately 5,000 homes.
Dig deeper into the story from CBC
Showcasing Canada's EV and manufacturing potential at CES
The Consumer Electronics Show is one of the biggest tech events in the world, and a unique piece of Canadian tech was on showcase.
Project Arrow is a concept vehicle by The Automotive Parts Manufacturers' Association of Canada. It's made of materials from 50 Canadian parts suppliers, built to show the auto sector's ability to manufacture EVs and to answer Prime Minister Justin Trudeau's call for zero-emissions by 2050. The Arrow is the first original, full-build, zero-emission concept vehicle.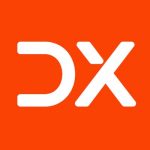 DX Journal covers the impact of digital transformation (DX) initiatives worldwide across multiple industries.