Facebook opens AI research lab in Montreal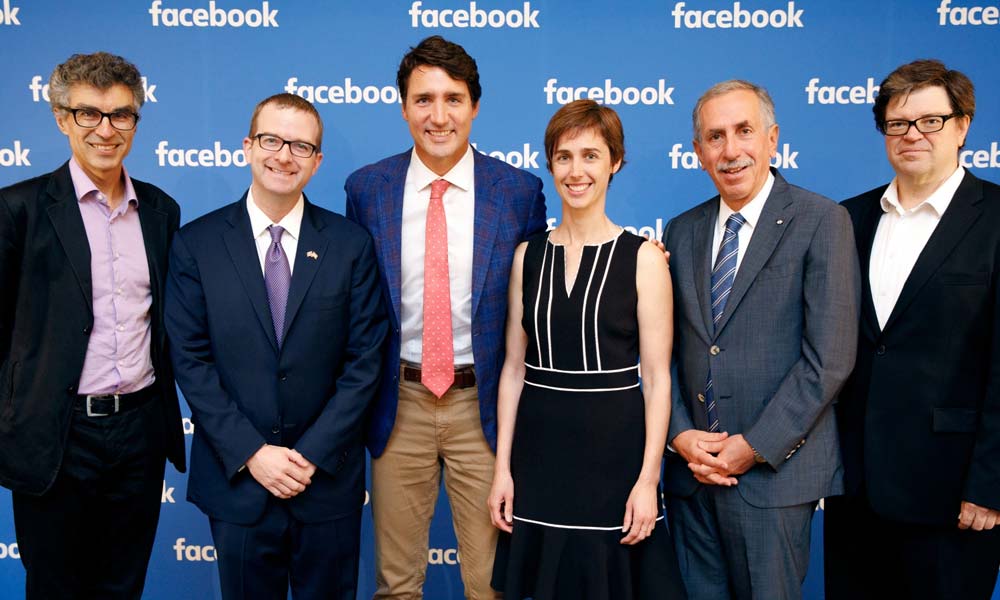 Facebook has announced it's expanding its artificial intelligence research group with a new lab in Montreal. The location currently employs 10 researchers but the company aims to triple the number of positions in the next few months.
The announcement has provided a significant boost to Canada's already flourishing tech industry. Facebook said the team working out of the lab will be exploring a "wide range" of AI research projects. In particular, the group will focus on systems specialised in reinforcement learning and dialog inference.
The lab will be headed by Professor Joelle Pineau, co-director of the Reasoning and Learning Lab in Computer Science at McGill University. Pineau has previously designed algorithms that assist robots in learning new procedures, reasoning with themselves and planning approaches to problems.
Anticipatory, Thoughtful AI
Facebook's recently signalled a growing interest in anticipatory, thoughtful AI. The Montreal research centre will allow it to pursue further investments in the area. The lab will be partnered with several Canadian institutes, including the Canadian Institute for Advanced Research (CIFAR) and the Montreal Institute for Learning Algorithms (MILA). It'll also work with Facebook's AI Research teams in Menlo Park, New York and Paris.
"Montreal already has an existing fantastic academic AI community, an exciting ecosystem of startups, and promising government policies to encourage AI research," said Facebook in a recent press release. "We are excited to become part of this larger community, and we look forward to engaging with the entire ecosystem and helping it to continue to thrive."
The launch of the lab was assisted by Canadian Prime Minister Justin Trudeau, Montreal mayor Denis Coderre and Quebec innovation minister Dominique Anglade. For Canada, one of the foremost countries in AI research, Facebook's announcement has been a welcome recognition of its academic lead in the field. The decision will help to keep Canada's talent within its borders.
Growing numbers of companies are beginning to choose Canada as a base for their AI research efforts. Facebook's joining tech firms including Google and Microsoft in investing in Canada. Earlier this year, Uber announced it's moving into the country too. The company wants to tap into Canadian AI expertise to aid the development of self-driving cars.
Facebook's already opened its new lab with an initial team of 10 researchers. The company intends to triple that figure in the coming years, indicating a long-term commitment to harbouring an AI research group in Montreal. For the researchers graduating from Montreal University, it's the opportunity they've been waiting for.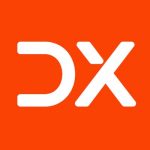 Only 13% of Web3 founding teams include any women, BCG study finds
A look into a BCG report highlighting gender disparity in Web3 and STEM.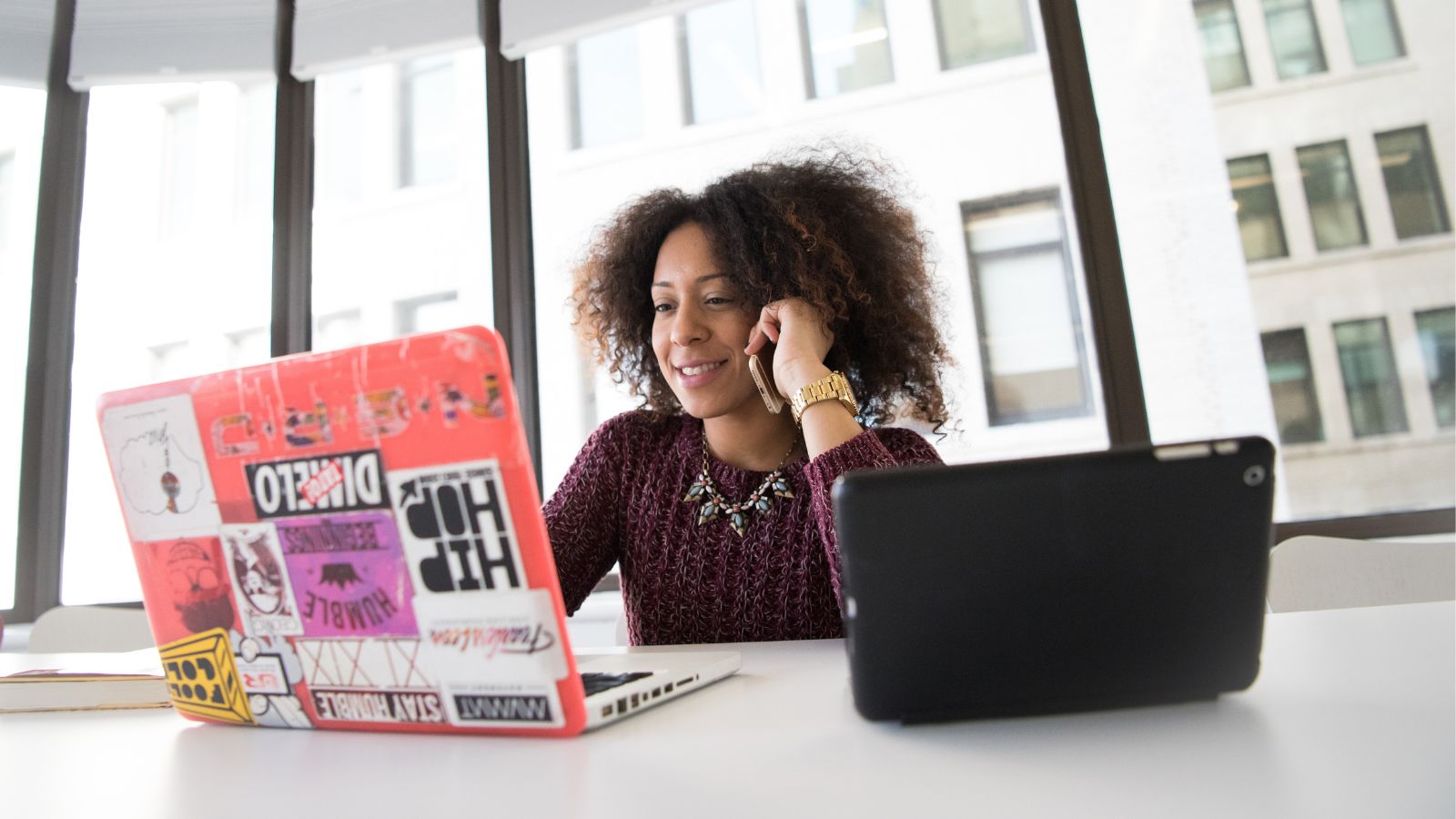 It's shocking that 2023 still sees vast gender disparity in entire industries. Unfortunately, the STEM and sub-industries like Web3 see it the most.
If you haven't heard, Web3 is the latest cryptocurrency technology for a blockchain-based internet.
The Boston Consulting Group (BCG) found that only 13% of Web3 companies included any women on their founding teams. Another key finding was that only 3% of Web3 company founding teams consisted of all women.
Talk about archaic, for such a progressive industry.
We dove into the report to understand the severity of that disparity and what companies can do about it. Let's start with some of the report's key findings on founders:
13% of Web3 company founding teams have at least one woman
3% of Web3 company founding teams encompass all women
93% of Web3 founders are men
These findings above remain consistent not only in North America, but also in the Asia-Pacific and Europe. Now, this disparity unfortunately continues even when you look at the wider workforce of Web3 companies:
73% of Web3 companies' entire workforce are men
88% of technical roles at Web3 companies are held by men
BCG also examined the role of women in Web3 founding teams by startup stage and funding amount. Sadly, the bigger the investment, the less likely a woman was to sit on the founding team. Only 7% of Web3 companies with $1B invested had women in the founding teams. Similarly, companies that received between $500M to $999M had men as founding teams.
STEM companies show similar results. While the US Census demonstrates more women achieving STEM roles, the disparity is still present. The BCG's report backs this as well:
33% of STEM company workforces are women
25% of technical roles at STEM companies are held by women
What does BCG propose we do about it? Luckily, the early nature of Web3 offers time to rectify the gender disparity. Here are some strategies discussed:
Monitor the data: Granular, objective data collection will keep track of female representation within a company's workforce and founders.
Include women on VC investment teams: All-male investment teams are more likely to garner all-make founding teams.
Create inclusive brand experiences: The Web3 experience should cater to a broad audience.
Stay close to regulators: Collaborate with government and organizational entities to shape regulations for this new industry.
Build mentorship and support opportunities: Diverse networks and mentorship opportunities can keep companies in check with gender equality.
Read BCG's full press release.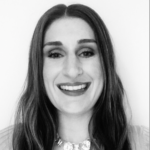 Veronica Ott is a freelance writer and digital marketer with a specialization in finance and business. As a CPA with experience in the industry, she's able to provide unique insight into various monetary, financial and economic topics. When Veronica isn't writing, you can find her watching the latest films!
Are realtors too valuable to be disrupted by technology?
Tens of billions of venture capital dollars go into proptech every year. But realtors remain critical middlemen for most consumers. Is this just the way it will always be? Here's a look at how tech is changing residential real estate – and how it's not.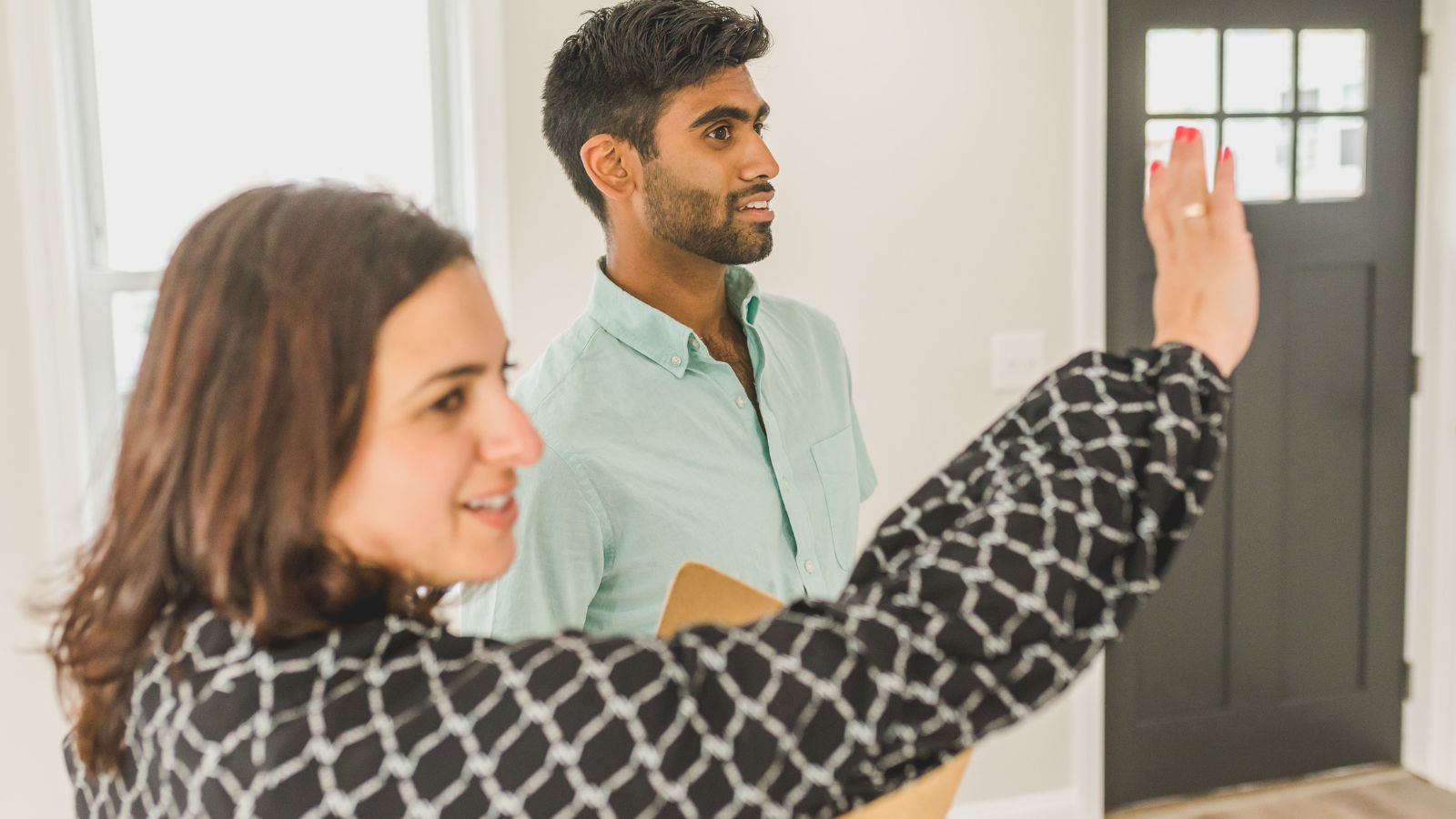 The tech industry repeatedly sees itself as a disruptor — particularly of industries with inefficient models with unnecessary costs baked in.
Why shouldn't real estate be a prime target for tech?
As Forbes notes:
"Real estate is the only mammoth-size market remaining in which middlemen (brokers/agents) have complete control of the process. The operative members of the transaction (buyers/sellers) are withheld from direct communication and limited in resources and transparency. They are at the mercy of the middlemen in a world where other industries are constantly being refreshed, redesigned, and automated."
Still, Canadian (and American) realtors are, to date, disruption resistant. Canadian realtors extract billions in value every year for their work. This is just how real estate works in this country, but it is kind of odd. Especially because Canada's housing crisis is exactly that: a crisis.
Canada needs to build 3.5 million extra homes by 2030 to ensure affordable housing for everyone living in the country. That's on top of the expected build out of 2.3 million homes that are currently planned.
That's a shocking number when you consider the United States, with ten times the population, is short a relatively modest 6.5 million homes.
This housing gap means some version of the following story is happening in Canada basically every single week:
A seller wants to put their home on the market. They sign with a realtor who shares data on how to price the property, photographs it, lists it on MLS and advertises it. Depending on the seller, the realtor may provide significant guidance on the process of selling a home. People tend to get nervous when they're selling their single biggest asset.
Still, the whole process can be over in a matter of weeks — a win for sellers, presumably. Well, sort of.
This process can be efficient in a hot market, but it also leaves many sellers with an odd taste in their mouths as they watch their realtor and their buyer's realtor walk away with commissions of thousands, if not tens of thousands, of their dollars.
So, why hasn't tech made more headway in bleeding out these seemingly unnecessary costs for buyers and sellers?
It's not for a lack of new models, innovation, and capital spending. Investors allocated more than $32 billion USD into proptech companies in 2021. ('Proptech' just means technology solutions that enable the buying and selling of residential and commercial real estate). By 2028, the global proptech market is expected to reach $64.3 billion USD.
The investment is there. But so are the realtors. So, what changes are happening?
Proptech platforms are creating more informed buyers and sellers
Consumers are seeing the results of the money that has poured into proptech over the last decade. During the home-buying frenzy that followed a certain pandemic, many buyers toured properties virtually, and made buying decisions without ever being inside the place they'd soon call home.
But that's just the latest evolution of real estate technology for consumers. Much of the first wave of proptech has already become second nature for many of us. We all have access to powerful, data-driven tools and platforms to aid us when it's time to buy or sell.
Just a few examples:
While consumers love platforms like these and are doing more research on their own, they still gravitate to realtors when it comes time to sell or buy. A recent CBC article noted that:
"While specific numbers are hard to come by, all indications suggest that private sales make up a tiny sliver of overall real estate deals in Canada. For example, For Sale By Owner recently had some 116 listings in all of Ontario, while some mid-sized cities in the province showed more than 1,000 on MLS."
Change is coming for everyone – from buyers to sellers to realtors
Still, the forecasts suggest this initial wave of proptech innovation may lead to more significant changes in the years to come.
A much-quoted Oxford University study from 2013 found that "automation is projected to replace 50% of all current jobs in the next two decades. The same study predicts automation is 86% likely to replace traditional "real estate sales agents" and 97% likely to replace "real estate brokers"." By late 2020, technology had replaced over 60 million jobs in the U.S. alone, with the World Economic Forum predicting tens of millions more to come, with fully 50% of jobs done by machines by 2025.
It's clear that the rate of automation isn't exactly slowing down.
Blockchain, the distributed ledger that promises to destroy unnecessary middlemen across industries, offers the potential ability to reduce the need for realtors, through its ability to protect against fraudulent activity through decentralized smart contracts.
But widespread adoption of blockchain technology hasn't happened in any major industry, much less a massive asset class like real estate. And blockchain alone doesn't eliminate the need for home buyers and sellers to get expert counsel from someone during a transaction.
And AI has promise and potential, sure. It can already do things with data that no human can. But buyers and sellers seem to consistently value empathy, human interaction, negotiation skills, and a realtor's personalized knowledge of a community or property type. This is especially true when someone is making the life-altering choice to buy or sell a house. If it was your house, would you want the robot or the person?
So far, most Canadians are choosing the person. (The same is even true with another major life purchase, as we've recently reported.)
But there are more changes afoot.
Think back to that theoretical seller that sees their house sold in days and in return sacrifices tens of thousands of dollars in commissions. Is that a good deal for them? Maybe not.
That insight is at the root of Bid My Listing, a new startup from entrepreneur Matt Proman and real estate bigwig Josh Altman.
Bid My Listing enables sellers to solicit bids from realtors to list their house. As Proman told Entrepreneur.com:
"I had a lot of agents knocking on my door, leaving their business cards that they wanted to represent me in the transaction."
Proman thought his Long Island home would move quickly and signed a six-month exclusive listing agreement with an agent. "I waited and waited and waited," he said. "And I watched two other houses sell on my block."
"I said, 'I will never, for any of my other houses, give my listing away for free. The next time the agents have to put their money where their mouth is and have skin in the game.
So, while realtors may exist long into Canada's real estate future, tech may eventually create major changes in their roles and how they're compensated. They're likely to find themselves having to adapt to a changing landscape where buyers and sellers want more value for the commissions they pay on a real estate transaction.
If they're willing to pay them at all.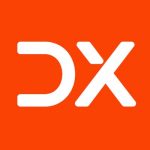 DX Journal covers the impact of digital transformation (DX) initiatives worldwide across multiple industries.
What questions should companies ask before going all-in on AI?
Problem-solving, data sets, and the consequences of getting it wrong.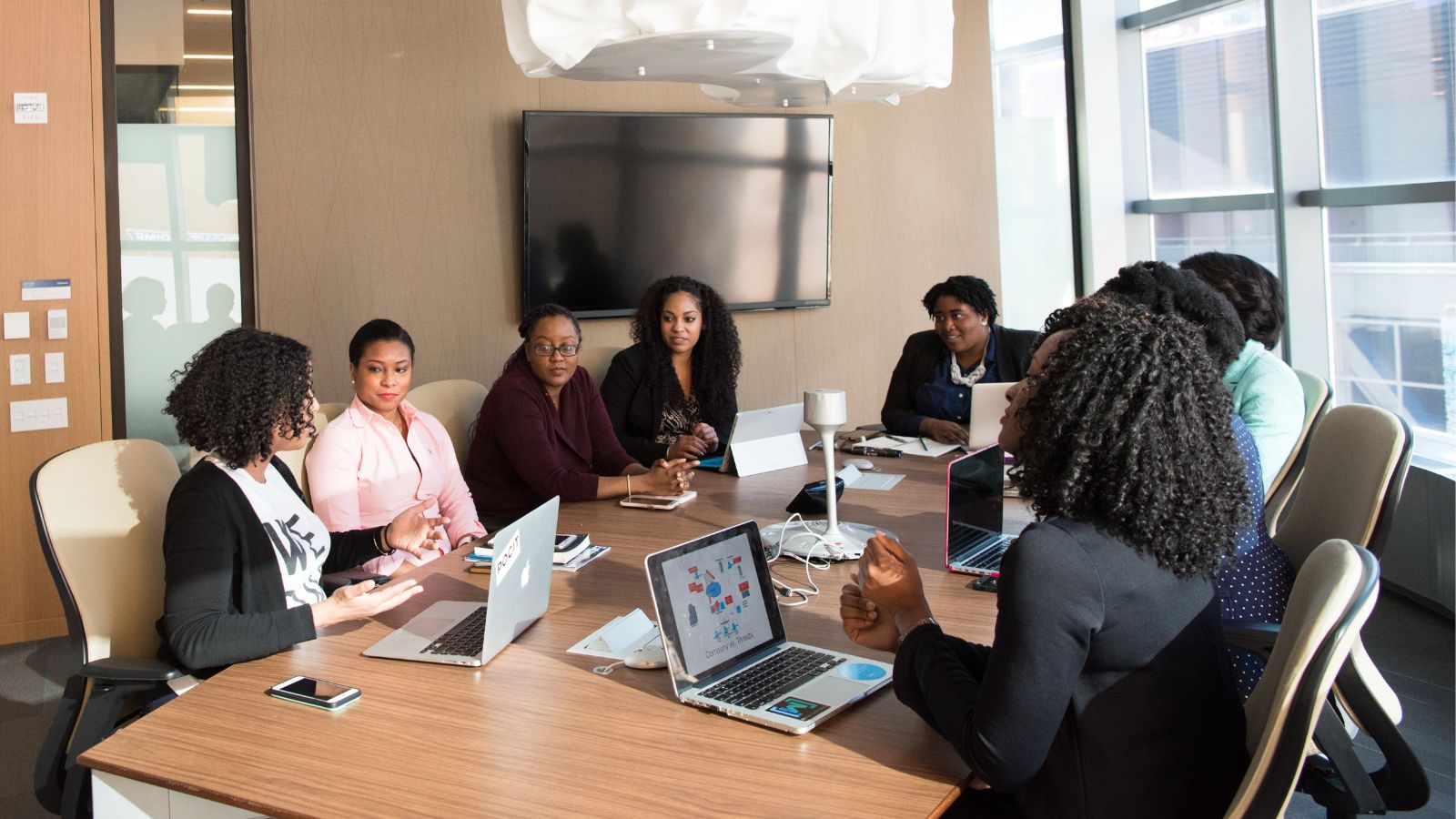 From chatbots that answer our questions to emails that write themselves, AI is increasingly present in our lives — and the advent of startlingly sophisticated and headline-making tools like ChatGPT suggest that presence is likely to grow.
As it stands, the technologies are advancing at a seemingly breakneck pace, impacting sectors as diverse as public health and transportation. Given the spread, it's easy to assume AI could be used by just about any company — and there are plenty of adoptees.
The 2022 McKinsey Global Survey on AI reported in December that although it has stabilized in recent years, the proportion of organizations adopting AI in at least one business area has more than doubled since 2017.
Furthermore, "the average number of AI capabilities that organizations use has also doubled — from 1.9 in 2018 to 3.8 in 2022," the report found.
But what are companies actually using AI for? And, what are some critical questions experts say companies should ask themselves before going all-in?
Let's take a closer look.
Why AI is becoming increasingly useful
One reason AI is becoming especially useful is because by definition, it is the ability of machines to learn and make decisions based on data and analytics. And it should come as no surprise that companies now have access to more data than ever before.
How much more? Well, Gil Press — a senior contributor with Forbes — reported toward the end of 2020 that in the 10 years that came before, "the amount of data created, captured, copied, and consumed in the world increased from 1.2 trillion gigabytes to 59 trillion gigabytes."
That's almost 5,000 per cent growth, Press said.
And with the help of emerging technologies like AI, the University of Pennsylvania's Wharton Online explained, companies are now able to capture user data that can help them make informed business decisions.
"AI is no longer an experimental technology only used by select brands," it said. "For many companies around the world, it has become a core part of their operations."
AI: What is it used for?
So, how is AI being used by companies and organizations?
Common applications cited by Business News Daily include the detection of cyberattacks and threats, digital personal assistants that manage calendars, and customer service chatbots.
The latter is also where some companies are using ChatGPT. Bloomberg reported on March 1 that the technology has already found a home on apps for Instacart, where customers will be able to ask it questions about recipes; Shopify, where it will offer suggestions; and Quizlet Inc., where it will provide users with a "tutoring experience."
In more specialized fields like healthcare, AI's uses include helping to make potentially life-saving cancer diagnoses. The New York Times reported on March 5 that AI known as "computer-assisted detection" is helping to detect breast cancer missed by mammograms.
More generally, some popular uses for AI include service operations optimization, contact centre automation, customer service analytics, sales and demand forecasting, and risk modeling and analytics, according to the 2022 McKinsey Global Survey on AI.
And when it comes to deciding how to apply AI, Wharton Online reported that companies often focus on driving growth.
That growth, according to Entrepreneur's Auria Moore, is focused on three central areas:
AI-powered analytics, which can allow businesses to gather information about users for better product creation.
Customer service satisfaction, where AI chatbots can provide answers to users faster.
Targeted digital marketing campaigns, which has AI granting marketers the ability to "enhance personalization at an individual level."
Meanwhile, supply-chain management is where the highest-reported cost benefits from AI were identified in the McKinsey survey — while "the biggest reported revenue effects are found in marketing and sales, product and service development, and strategy and corporate finance."
"The bottom-line value realized from AI remains strong and largely consistent," the report said.
"About a quarter of respondents report this year that at least 5 percent of their organizations' [earnings before interest and taxes] was attributable to AI in 2021, in line with findings from the previous two years."
What to consider before going all-in
Given its vast possibilities for application and seemingly limitless potential, investing in AI could seem like a no-brainer for businesses. But some experts warn that it shouldn't be.
"The first question to ask yourself when considering AI is what problems might be solved with the technology," Inc.'s Ben Sherry reported last May.
While some companies would find AI genuinely useful — for example, Sherry said, an e-commerce company could use it to market specific products to customers based on data — others could wind up with an unnecessary expense.
"Ask yourself if automating part of your business has an easily identifiable benefit, or whether you have routine tasks that could easily be automated," he suggested.
AI's algorithms also need a lot of high-quality data to deliver valuable insights, Open Data Science (ODSC) explained in November 2021, and machine learning needs varied data to build its intelligence.
So before investing in AI, ODSC said, it's critical to make sure your company has access to a sufficient amount of high-quality data sets.
"Without data and specifically, high-quality data, your AI investment is useless," ODSC said.
"It's essentially like purchasing an expensive car with an incredibly powerful motor without any access to a fuel source."
Finally, some experts say a critically important question for companies considering AI to ask themselves is: what are the consequences if it fails?
"AI models work through very sophisticated algorithms and statistical correlations, but there is always a margin of error. Does the company want to implement AI in a process with high variability and a low accuracy rate, or the opposite? What risks and how much investment would be lost if it didn't work out?" industrial IoT company Nexus Integra asked in a blog post.
"Depending on which systems and data are available, the company must evaluate whether the accuracy of these models is expected to be high enough to proceed."
And Ricardo Baeza-Yates, director of research at the Institute for Experiential AI at Northeastern University, wrote in an August 2021 piece for Forbes that "as the usage of AI grows exponentially, so have the number of AI incidents."
As such, Baeza-Yates said companies looking to use AI should first ask themselves if they have deeply considered the direct, and indirect, impact of their product or service.
"Here, the accuracy of your model is irrelevant. What matters is the impact of the mistakes you make, even if they are few," he wrote."In cases where people were falsely accused by facial recognition systems, killed by driverless cars or unethically targeted for fraud, the damage was severe and lasting."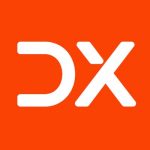 DX Journal covers the impact of digital transformation (DX) initiatives worldwide across multiple industries.