Finnish micro-factory highlights path to business success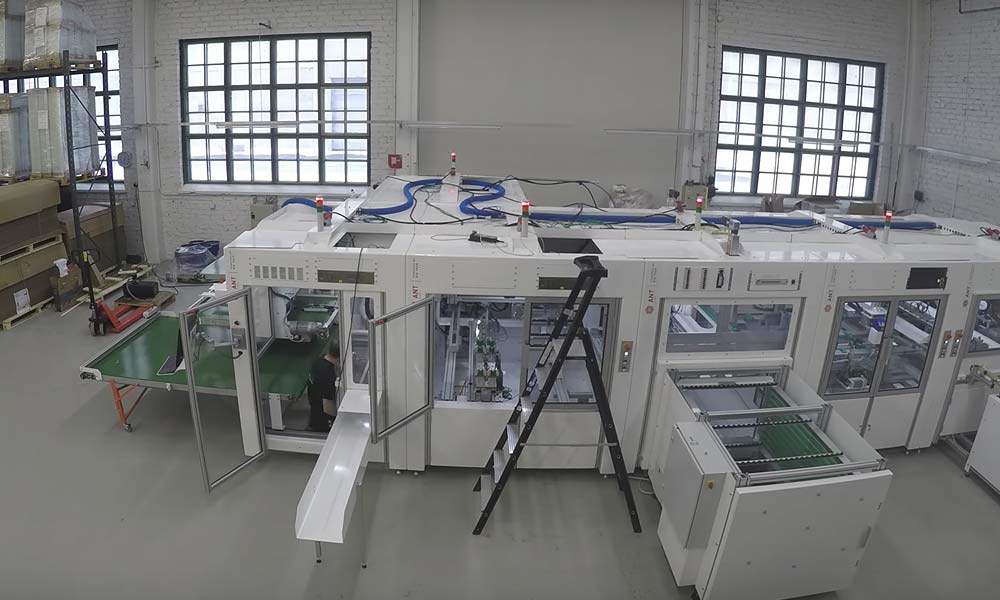 Finland has a new approach to manufacturing and its tiny — but mighty. And it's coming to the U.S.
The ANT Plant is a Finnish industrial innovation that involves constructing a micro-factory. This approach can challenge the existing practice of mass production in countries with low production costs.
The Finnish micro-factory approach challenges the established model of a large manufacturing plant and workforce. Such traditional plants are effective at producing standardized goods at a rapid rate. However, they are less effective at niche production and their high set-up costs require the large scale production of goods at a relatively low cost in relation to the sale price.
In contrast, the micro-factory concept is based on robotics and a flexible approach to manufacturing. The key selling point is that the factory can be set-up and put to work very quickly. Once established the manufacturing of products is straightforward.
The designers of the concept — EID Tech (Kuopio, Finland) — operate partnership agreements to allow for the upkeep and to cover the lifespan services of the micro-factories. This helps to reduce the operational expertise of the company who purchases a micro-factory, according to Jari Helminen, CEO of EID Tech.
The speed of the micro-factory construction process can be seen in the video below:
One ANT Plant concept is currently used to manufacture mass-produced LED lamp tubes. Through the process, up to one million LED lamp tubes can be produced per year. This includes the steps of assembly, testing and packing on only one production line.
This sets the basis for the micro-factory being particularly suitable for a range of electronic consumer goods, especially with the lighting sector (with what is termed 'customer-specific industrial automation'). As well as LED lamp tubes the concept can be rapidly applied to LED bulbs and LED panels and down lights.
Initial interest has come from the global electronics industry. According to the developers, the value of ANT Plant is over 20 million euros with the potential for annual sales worth tens of millions of euros.
One of the investors in the concept is the Finnish businessman Pia Kantola. In a statement Kantola said: "I strongly believe in Finnish engineering skills and in EID Tech, which is a company with both innovativeness and perseverance, together with a thorough knowledge of the automation business."
The Finnish manufacturers are targeting the U.S. because of the current industrial policy which allows for tax reliefs to domestic production.
Suncor taps Microsoft to accelerate its digital transformation journey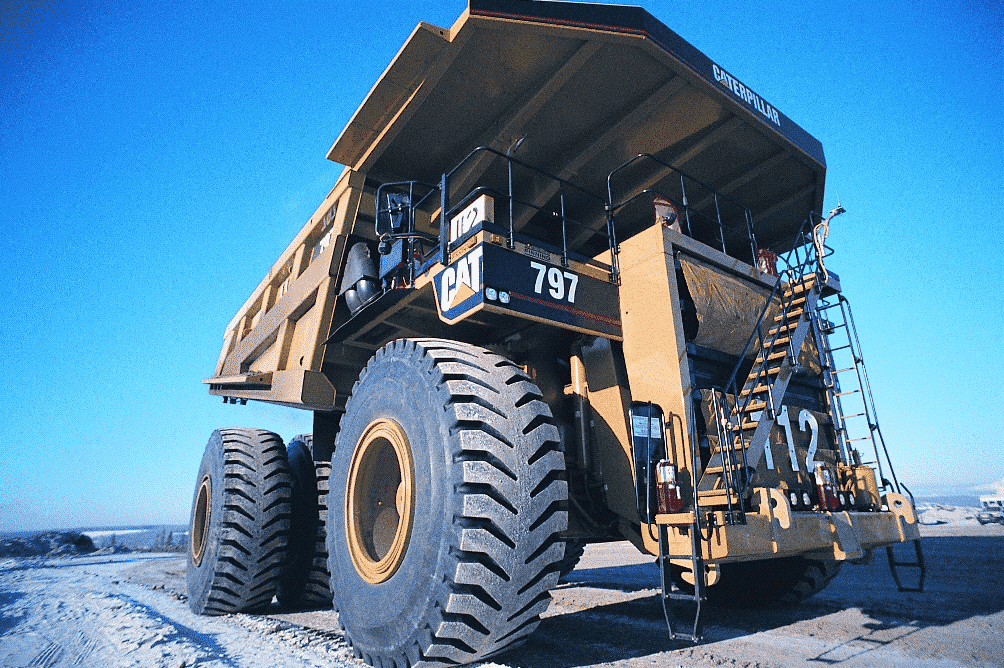 "It's certainly our first partnership of this kind in Western Canada," said Sarah Kennedy, Microsoft's director enterprise for Western Canada.
Over the next several years, Calgary-based Suncor and the tech giant will team up to connect its workforce, upgrade data centres, and increase analytics capabilities. In a press release the company said a move to cloud-based computing will allow it to more rapidly deploy new technologies and leverage artificial intelligence, machine learning, enhanced automation, and Industrial IoT.
The goal? Transforming Suncor's retail network of Petro-Canada stations, tracking data collected from oilsands projects, and improved operations at its headquarters.
While not their first time working together, this strategic alliance is a first at this scale for the oilsands.
Suncor CEO Mark Little said working with Microsoft is a way to help the company achieve its fourth major transformation, dubbed 'Suncor 4.0,' which focuses on ushering the company into a new digital age.
"Although we are an industry leader in many respects, we still have much to learn in the digital space," explained Suncor CEO Mark Little, "which is why we're working with a number of organizations including Microsoft to challenge us." 
Regarded as an innovation leader in the oilsands, Suncor was the first to announce a a fleet of fully autonomous trucks at oilsands mines, as leveraging wireless badges for tracking and analyzing frontline maintenance work, improving safety and productivity.
"We view this as a competitive advantage to be digital before our competition," said Suncor senior vice president of digital and enterprise technology, Sandy Martin.
Oil and gas needs to embrace digital transformation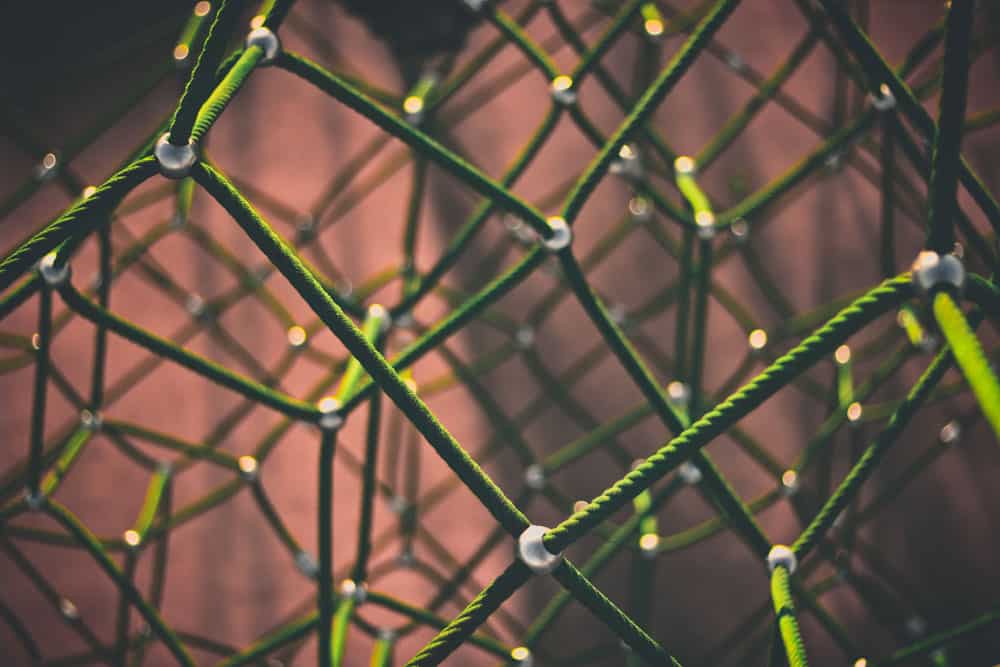 The oil and gas sector has fallen behind other industries when it comes to digital transformation. Massive opportunity exists in technologies like cloud computing, the IoT and agile processes, but it remains to be seen whether the sector can adopt these tools in order to rapidly improve value throughout organizations.
Geoffrey Cann has worked as a consultant to oil and gas companies for 30 years. In his new book, Bits, Bytes, and Barrels: The Digital Transformation of Oil and Gas, Cann assesses how digital transformation is reshaping oil and gas, and how the industry can adopt technologies and processes to rapidly improve performance.
DX Journal interviewed Cann to find out where the oil and gas industry is currently in terms of digital transformation maturity, and what the industry needs to do to further embrace DX.
DX Journal: Has the oil and gas industry embraced digital transformation?
Cann: Oil and gas is among the least digitally switched on industries among the large industries. The role of autonomous tech is not high. Artificial intelligence isn't as big as it is in other sectors.
The upstream industry is extremely data-intense. It generates untold quantities of data and they've been doing this for decades, so the industry has heaps and heaps of very large data sets. If you did a survey of companies that are buyers of supercomputers or have their own enormous data centres, oil companies would always be at the top of the list, because of this need to process subsurface data.
What's happened is that the application of digital technologies is allowing the industry to go even deeper in resolution.
There's a company in Calgary called Enersoft that's taking a high-resolution photograph of drill cuttings and feeding the photographs into an artificial intelligence engine that can look at the photographs and can build up a completely new digital data set about an underground reservoir. They're now able to model the underground data at the grain of sand level.
DX Journal: Can DX tech help oil and gas adapt to the competition from renewables?
Cann: As of yet there is no substitute for plastic and chemicals, which come from oil and gas. So there's only a part of the industry that will have to change and cope with new alternative energy products.
The parts that do have to change are petroleum retailing and fuel distribution. The industry knows that there are serious clouds on the horizon when it comes to dealing with the rise of new alternative fuels. And it may come sooner than they think. Fuel delivery apps, shared vehicle services and autonomous vehicles are all serious threats.
DX Journal: Are there any tools these disruptive companies are using that oil and gas needs to embrace to better compete?
Cann: I'd say there are two tools. One is cloud computing. Oil and gas has not historically embraced cloud computing and there are still many people in the industry that cannot believe oil and gas should or will ever put its data into a third party cloud environment. They believe the data is proprietary and has intrinsic value. The idea that a third party could take your data, interpret it differently and then turn around and buy out your company is something so threatening that they won't take the risk. In the face of banks putting all that customer data on the cloud, the CIA uses cloud computing — they still cling to this view.
Cloud will allow the industry to open up new business models that are right now very hard for them to get to. When you're not on cloud, you're siloed, you can't swap data, can't collaborate. Cloud changes that model up and it opens up new business models that they can't otherwise get to. Cloud seems to be one of the key technologies to allow all the other creative inventions out there to really work. You go down the list: Google, Amazon, Netflix, Uber, Pinterest. These are all social technologies, but there's no reason why the industrial sectors of the economy can't take advantage of the same underlying technology.
The second thing they could do is not a technology, but it's agile. The oil and gas industry runs on a traditional waterfall change model. And it is no longer in synch with the pace of change driven by digital innovation. The biggest benefit of agile is the ability of the oil and gas industry to change faster. In some industries, the transition from ideation to 50 percent market penetration is six years. And then you look at oil and gas, and from ideation to 50 percent market penetration is 30 years. It's incredibly slow.
DX Journal: Thinking about the teams building DX, who should be leading this DX effort?
Cann: The successful introduction of technology into oil and gas requires leadership. The industry is very cautious and very risk-averse, and they adopt change very slowly. The industry has been extremely profitable over the years. When times are good, as they were from 2009 to 2014, a certain kind complacency sets in. A number of marginal improvements that Google would just leap on, oil and gas will say, no it's just not worth the aggravation of having to adopt it, and we make so much money, it won't change our economics by making something a little better. So the industry doesn't embrace change very quickly.
Successful change does need very strong leadership from the company to demonstrate unyielding and relentless support to drive that change, in the face of these huge vectors that cement things in place and help them not change.
Leadership's job is to lead, and they should be out in the field, communicating their vision, explaining to the field why change is important; explaining to them that the performance of the company is at stake if they don't improve; holding people accountable if they don't change; rewarding people that do change; answering their questions; supporting their supervisors. That's what leaders are supposed to do.
DX Journal: Has anyone in the industry embraced that shift and developed digital transformation solutions?
Cann: NAL Resources Management Ltd. is an oil company owned by Manulife. In 2014, when the price of oil went down, NAL embarked on the usual playbook to fix the economics of the business. They went to the suppliers and asked for price concessions. They took a look at spending and cut back on anything that wasn't urgent. They trimmed their dividend. They would have looked at their growth plan and slowed them all down. And they trimmed headcount. And they still weren't going to be successful in the newly priced market.
The chief financial officer said, why don't we try some of this new digital technology. They brought in three technologies and got them to work together. They brought in an artificial intelligence engine, to read contracts, a robot to build the calculations of the contract, and blockchain to take the calculations and autopay the recipients. NAL found a 90-95 percent productivity improvement over the status quo, enabling them to grow without adding headcount.
They've since had a steady stream of other oil companies contacting them to find out how on Earth they did this. The bot technology is being copied in a variety of places. Suncor has a whole bot team that does nothing but work on bots.
DX Journal: What is a career insight you've gained when it comes to DX that surprised you and that surprises people the most?
Cann: The biggest one is it's not about technology, it's about people. Most oil and gas companies think it's the other way around, they think it's about the technology, and they fear the technology. It's not. It's about engineering people and process change.
DX Journal: What's the biggest mistake companies are making today when it comes to digital transformation?
There's so many. I think the biggest mistake is underestimating the amount of attention and energy it's going to take to work with people and move organizations to support the change.
And companies don't often take a big enough view of what the technology could do for them. I'll use NAL as an example. They brought in three technologies: artificial intelligence, bot technology and blockchain. What many companies would do is they would just trial artificial intelligence and then not get much of a payoff. They'd say, it's a little faster than our people. They might put a bot in, and the bot would be faster than their people, but they'd say, well, it's faster than our people, but we don't want the headache of having to fire anybody. They might put blockchain in and then conclude, it's not making any difference on how efficient we are. And they'd be correct in each instance, because they took such a narrow view of the problem they're trying to solve.
I think the prize in the future is going to go to those organizations that embrace a bigger vision, and look much more holistically across about how to rethink the whole company, not just to dabble with a specific technology.
Cann's new book Bits, Bytes, and Barrels: The Digital Transformation of Oil and Gas is available now in both paperback and Ebook format. Bulk purchases are available through direct correspondence with the author and an audiobook version is forthcoming.
Here's the thing about how digital transformation will impact your business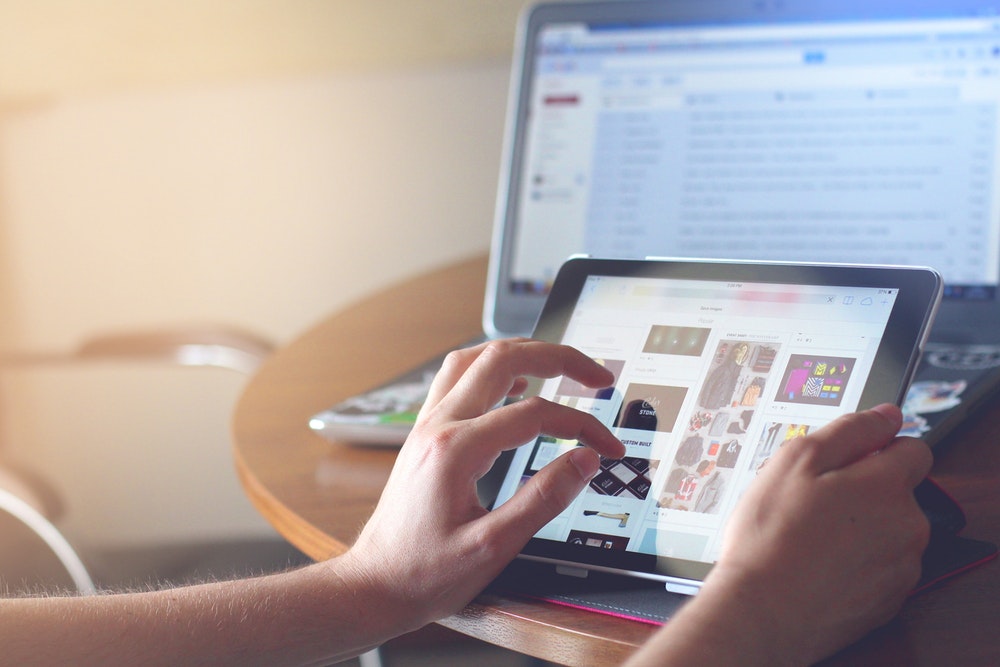 Here's the thing about digital transformation: Everyone knows it's happening.
But it's hard to know which new technology or innovation is going to be the one that upends your industry, opens up massive opportunity, threatens your company, or forever alters your role.
Today we're introducing a new, custom-tailored service to help you figure that out. The service combines journalism, research and market analysis to help you and your team understand the state of digital transformation (DX) and explore the key developments that will impact your employees and industry.
We call this our "Here's the thing about…" service. Teaming up with the DX Journal, we leverage journalists, analysts, researchers and strategists to help your company get a full picture of:
What is likely to impact your industry
Your team's readiness to deal with it
An in-depth look at major developments you need to pay attention to
Here's how it works:
This service is designed to give perspective on how digital transformation will impact your company. We present our findings in an easy-to-understand format breaking down trends for multiple departments and for every skill set with documented takeaways and action items.
We uncover and share those findings in a simple, two-step process:
Step 1: Research & interview process
Custom research on digital transformation trends impacting your industry, customers, and competitors.
One-on-one interviews with your company's executives, department heads or managers, employees and/or customers.
Step 2: Research presentation
A presentation to your company in an internal keynote-style presentation to any size group — be it a small strategy team or an all-hands employee seminar.
Our team of researchers, journalists and analysts will share the research findings, key trends in your industry and provide an overview of how well you're set up to address challenges or embrace opportunities based on the employee interviews.
Who this service is for:
Let's start by clarifying that digital transformation is not just an IT problem. Our clients are often leaders who are not technologists. In fact, many companies we speak with are surprised to learn how many areas of the business are impacted by DX, including marketing, HR, IT, sales, operations, legal, and others.
There's no escaping that every area of a business is going to have to manage change that digital transformation brings. Digital transformation should not be left for the IT department alone to figure out.
With that in mind, we've designed this report and presentation service most commonly for executives and managers in:
Operations, finance & strategy
Human resource departments
Marketing and sales departments
IT departments
Sure, you might not have to deal with artificial intelligence in your accounting department tomorrow. Or chatbots in your HR department. Or big data solutions for your manufacturing warehouse. But how can you be sure if you don't understand these emerging technologies? What if your competitors are? And what if they're getting a 6-month head start?
To get started, please contact the DX Institute.