Google announces new recruiting app to help businesses fill roles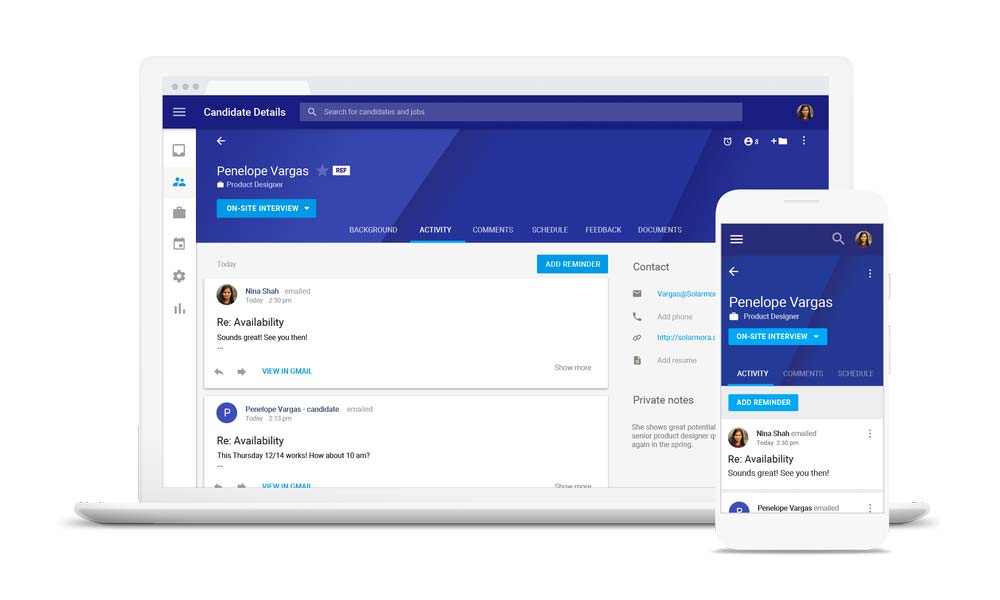 Google has launched a new business app that helps recruiters to find potential candidates for job openings. The company cited research that found businesses routinely struggle to identify ideal hires. It's using technology to help solve the problem.
Google introduced Hire in a blog post today. The app is part of the company's G Suite portfolio of cloud-based business productivity software. It integrates with apps including Gmail and Google Calendar to streamline the process of filling a job opening.
Hire provides a single dedicated space to keep track of potential candidates, schedule intervals and monitor each individual's progression through the hiring procedure. There's also built-in talent finding tools to help you identify prominent people in your industry who could be a valuable addition to the team.
If you need to collaborate with a colleague while managing new hires, you can send an email straight from Hire. Any interviews you schedule in Hire will show up in Calendar. Hire also comes with built-in data analysis tools to let you identify the most suitable candidate for a role. This data can be exported to a Google Sheets spreadsheet.
Commenting on the launch, Google said that Hire is meant to simplify the recruitment process so businesses can operate more efficiently. The company cited a study by Bersin by Deloitte that found the average time required to fill a new position is 52 days. During this time, the business is unable to operate at its full capacity and could miss new opportunities.
"Hire makes it easy for you to identify talent, build strong candidate relationships and efficiently manage the interview process end-to-end," said Google. "With the introduction of Hire, customers now have a hiring app alongside G Suite's familiar, easy-to-use tools that can help them run an efficient recruiting process."
The launch of Hire comes shortly after Google rolled out a built-in job searching tool to its search engine. Google is embarking on a "company-wide initiative" to tackle the problems around jobs from the perspectives of both the jobseeker and the employer It's moving to cut established tools like LinkedIn out of the typical recruitment process, encouraging users to try its own products instead.
Hire also reflects Google's ongoing drive to add more value to its G Suite service. G Suite remains in stiff competition with Microsoft's Office 365 which has recently rolled out new apps for small businesses. Google seems to be following Microsoft's lead, exploring how it can add new products to G Suite that solve specific business problems.
Hire's aimed at small and medium-sized businesses with under 1,000 employees. The app is available from today as part of Google's wider G Suite offering. It's currently limited to businesses in the U.S. and Google hasn't specified a timeframe for a wider rollout.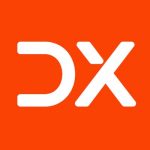 Want a digital transformation dream team? Here's who you need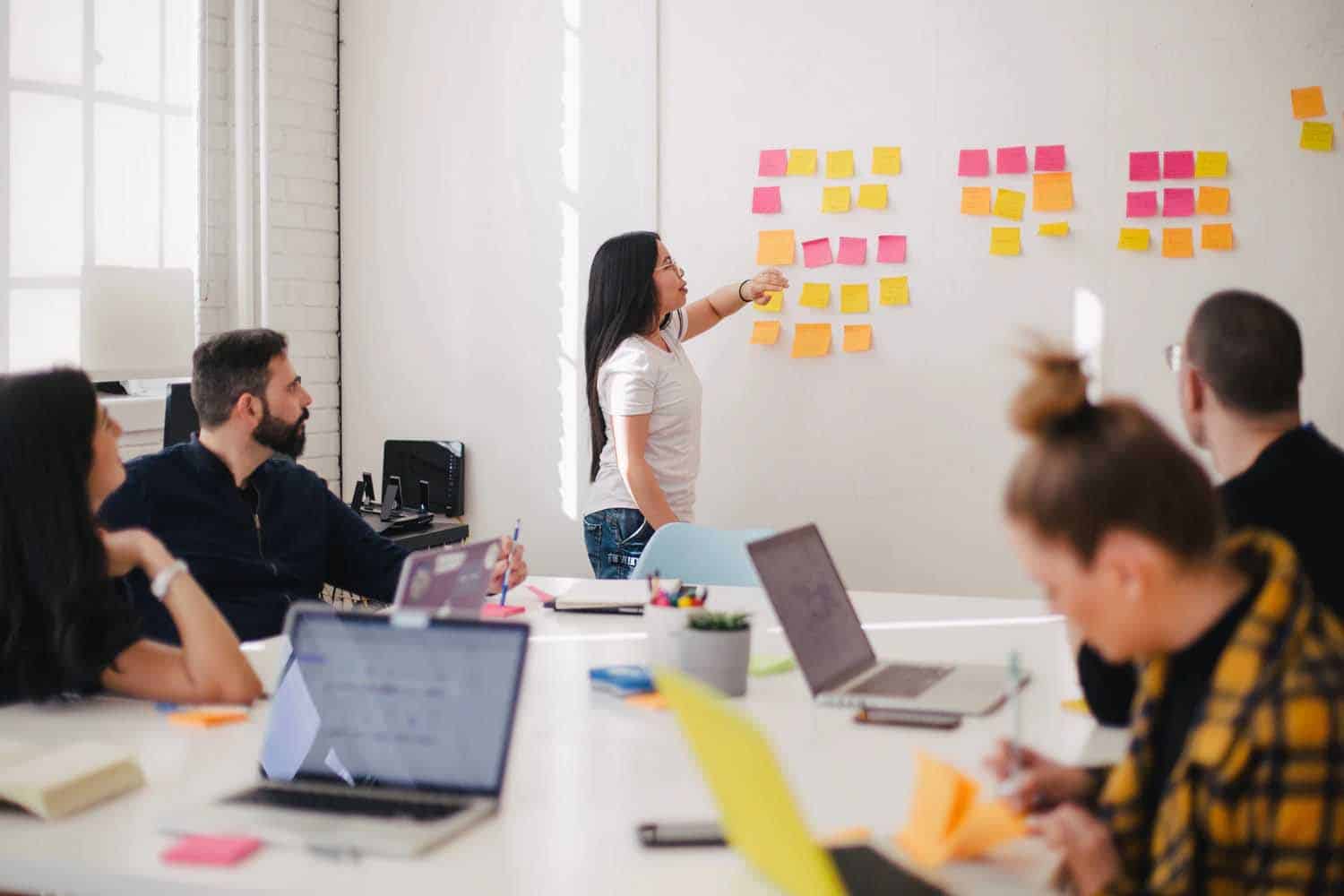 The importance of cross-functional teams to digital transformation can't be understated: They have always been important, says Tony Saldanha, a former IT executive from Procter & Gamble, and the author of 'Why Digital Transformations Fail.' 
Today, cross-functional teams help break down silos that can stand in the way of digital transformation efforts, enroute to better user and customer experiences.
According to Jimit Arora, partner at management consultancy Everest Group, "The most effective digital teams have low attrition rates, are co-located near business users, exhibit breadth across multiple disciplines – and depth in a few – and tend to include more experienced professionals rather than recent graduates."
Also important? Ensuring these teams have the proper skill set and personalities to deliver on DX initiatives.
[Related reading: Why successful digital transformation puts people first]
While IT roles like software developers are a natural inclusion, business and tech journalist Stephanie Overby has outlined in The Enterprisers Project, eight other key roles to consider when recruiting for digital transformation:
The DX Lead
Soft skills, accountability, and a track record of successful DX management are all key traits of this hire, according to Ola Chowning, partner in digital strategy and solutions at ISG. A solid balance of tech- and business-enabling skills would ensure the right digital solutions AND business objectives are met.
The Change Champion
This role requires excellent communication, cultural, and organizational change expertise. "The best ones have a positive presence that makes it possible to both to influence enterprise leaders and connect with employees at all levels to advocate for transformation." 
Stephanie Welsh, senior director for IT strategy and enablement at Red Hat, has dubbed this person an 'agilist,' — they can adapt quickly to change. "They model how to effectively respond to change and will help others adapt as well." 
The Technical Engineer
"They not only understand the entire technology stack today, but they also can envision what it should look like in the future," says Prasad Kothari, vice president of analytics and client solutions at research and analytics solutions provider The Smart Cube.
The Business Expert
This role should act as subject matter expert on the function or process that is going through the transformation process, and acts as a pipeline for additional, on-demand experts. "They become the owners of defining required capabilities, encourage experimentation, and can quickly make decisions on what works and what doesn't," says Vinod Kachroo, CIO of business process outsourcing provider SE2.
The Data Architect
Able to connect data applications with top- and bottom-line business results, this player "will outline the different uses cases for data collection and guide how analytics projects will be implemented across the organization," explains Kothari. 
The UX/CX Professional
"New systems are only as good as their adoption rates," says Overby, and UX/CX experts are there to focus on making sure solutions keep the end user in mind. "They are experts in the field of human-centric design," says Kachroo.
The Financial Analyst
This role develops the business case and outlines the financial value for the transformation. "The entire team's relationship with this player and your organization's larger group of finance pros should be a priority; continued digital project funding depends on it," writes Overby.
For starters, all IT projects should be presented with an ROI, explained Dave Castellani, senior vice president and business information officer for New York Life — even if the payoff is much later.
The Critical Hacker
While QA testing stands as a basic component to this role, this player needs to "ensure that the functionality is ready for pilots and meets the success criteria established by the owners of the project or program," Kachroo says.
For a digital transformation team to be successful, they need to show breadth and depth across a variety of disciplines. Personalities do matter when recruiting for the team, which requires a mix of business, tech, and process proficiency.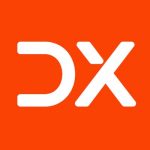 DX Journal covers the impact of digital transformation (DX) initiatives worldwide across multiple industries.
The role of project management in digital transformation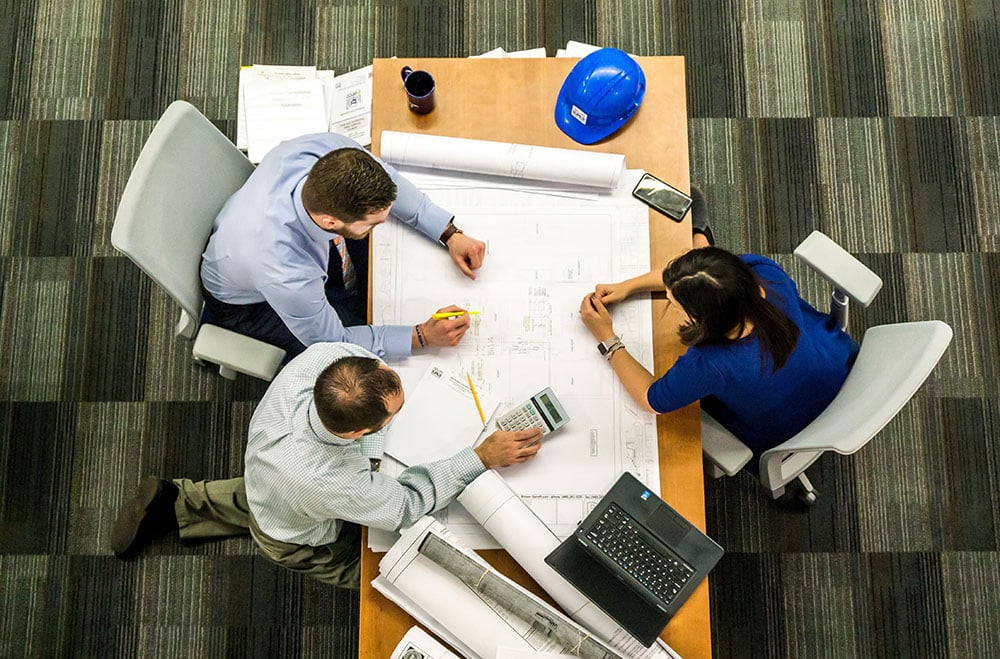 Digital transformation is changing not just how organizations engage with customers, but it's having a profound effect on every aspect of operations.
It's not hard to imagine such a deep impact when, according to IDC, direct digital transformation investment spending will approach $7.4 trillion between 2020 and 2023.
One area of business where organizations will see change? Project management. 
For TechRadar, tech and business journalist Jay T. Ripton put together a great list of five ways DX is changing the role of project management:
1) Asynchronous communication
Communication is a key component of the modern digital approach. Yesterday's meetings and emails have morphed into today's collaboration tools like Slack, Chanty, Hive, Google Hangouts, and Cisco Spark. As a result, team communication is quicke, on-the-go, and in real-time. 
2) Hands-off management
With the aforementioned changes in the very ways we communicate with colleagues, combined with agile project management, we're in a "new era of self-guided, self-organizing" project management.
One example outlined is at French company Digicoop.io, who developed work management platform Kantree. They transitioned the role of project managers to be more akin to facilitators.
"We chose not to have managers, but coordinators who make sure that what we decide together gets done," explained the company recently. "It's not a full-time role, rather a temporary assignment. The coordinator takes on projects that are 'up their alley' and correspond to their skills, so that we can collectively tap into each person's strength."
3) Focus on results
Thanks to a new generation of project management tools born out of the digital age, everything from tracking deliverables to setting goals to time management has become easier, and to a degree, more automated.
Digital transformation is allowing project managers to take a step back and look at the bigger picture thinking and strategic planning. Basically, PMs can do more with less. 
4) Analytics at the forefront
Digital workflows have made it simple to track and quantify almost every task assigned to teams. This means more data, and, of course, better streamlining and tracking. 
With artificial and business intelligence integrated into software, project managers can get creative with this data, finding new ways to meet KPIs.
5) The agile workforce
Digital project management tools strike again. These, alongside videoconferencing and the resulting shift of work expectations have meant a dramatic increase in remote work. 
Once looked down upon, digital tools have made remote work thrive — and limited only by company culture. "The role of the project manager has shifted more toward being a 'mother hen,'" Ripton explains, "and less about hard-nosed deliverables and managing employees."
Sure, project managers at digitally-native companies have already witnessed these trends and changes — or they have been ingrained from the start. But for organizations currently undergoing digital transformation, it's a unique change for an essential role.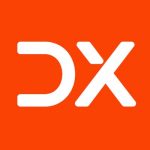 DX Journal covers the impact of digital transformation (DX) initiatives worldwide across multiple industries.
Calgary's STEM foundation crucial to driving Alberta's economy forward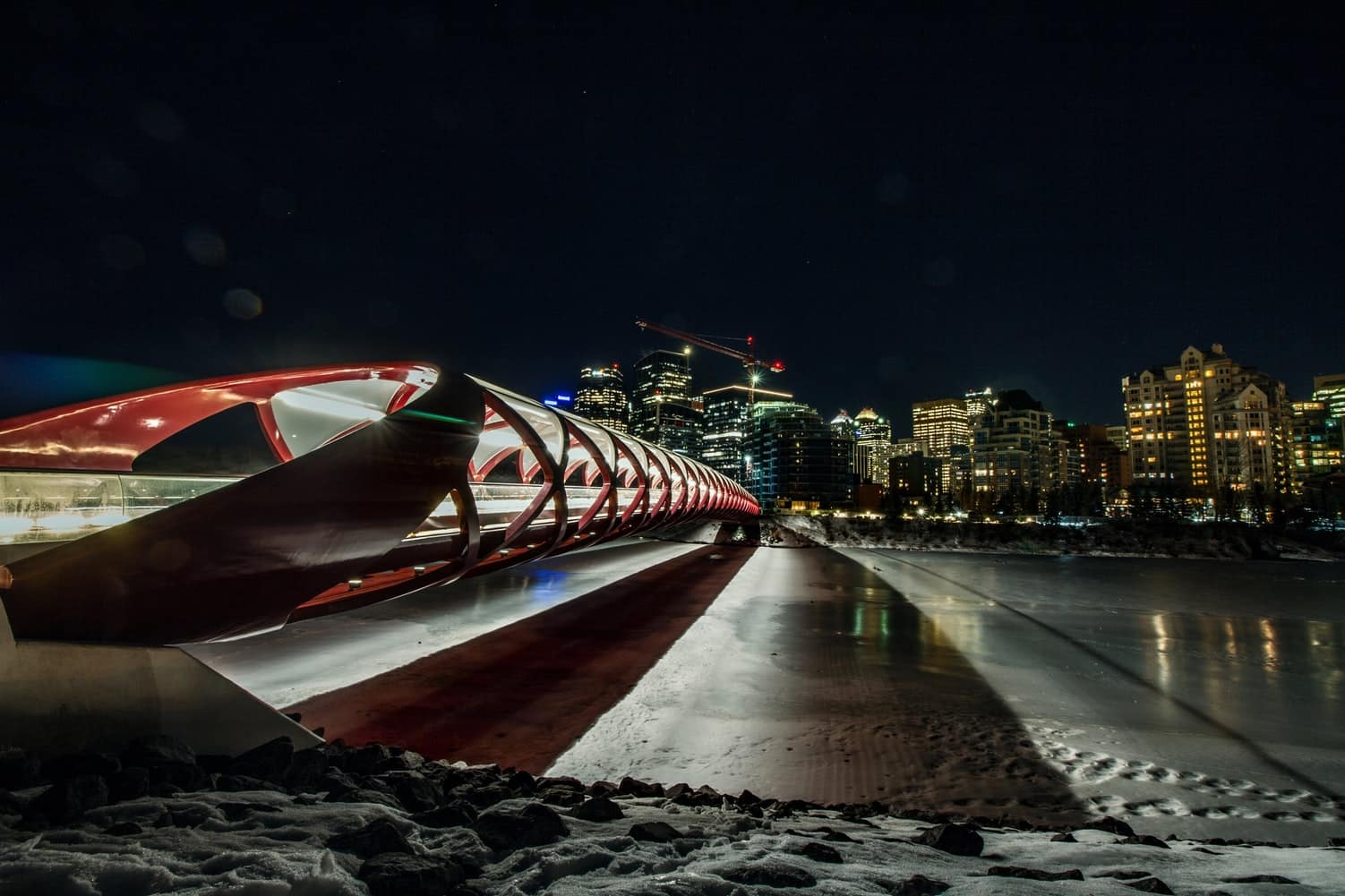 Alberta companies are expected to spend as much as $18.4 billion on digital transformation by 2022 across all sectors, and talent is the most sought after component of Calgary's economic strategy.
Despite challenges in Alberta's energy sector, its foundation of technical expertise and workers in STEM (science, technology, engineering and mathematics) will be an asset.
"I'm confident in saying that we have one of the strongest STEM-technical workforces in North America," says Jeanette Sutherland, director of EDGE UP/ Workforce & Productivity at Calgary Economic Development. "Many of the in-demand skills shifted to more of a demand for digital competencies to adapt to the needs of the new economy," she explains.
According to CED, high-tech employment grew by 60 percent in Calgary between 2012 and 2017, and it isn't stopping anytime soon. The greatest opportunity for job growth is in roles supporting digital transformation in a variety of sectors — including energy, says Sutherland.
Now more than ever, we need to tell our story. Calgary is a city with a proud heritage and a limitless future. #yycenergy #bepartoftheenergy #teamcalgary #outlook2020 #yyctech #livetechlovelife https://t.co/sYZB7zZDgo

— Calgary Economic Dev (@calgaryeconomic) October 16, 2019
Over the past four years, the city has seen a development of "emerging clusters" from blockchain, fintech, agritech, automation, autonomous systems, AR/VR, digital media and animation, clean technologies, biotech, advanced manufacturing and robotics, AI and machine learning, life sciences, and health technologies.
This growth has led to a demand in roles ranging from software developers and data analysts, to IT project managers, cyber security professionals and UI/UX designers. 
"It appears that industry is relying on more skilled data analysts and data scientists to support a data-driven economy," says Sutherland. "Big-data jobs are found across all sectors, from health care to finance, to trade, AI and machine learning."
A strong, STEM-skilled workforce means that for in-demand positions, minimal reskilling is needed — think short training programs — to transition to open opportunities. 
Bonus? According to Sutherland, the amount of high-tech training completions in Calgary has grown by almost 300 percent in the past two years. Various local training programs can help individuals reskill for these new in-demand digital positions.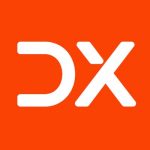 DX Journal covers the impact of digital transformation (DX) initiatives worldwide across multiple industries.